Dieser Artikel ist auch verfügbar auf: Deutsch
"Forget about Bali, go to Lombok" – that's what they say on the popular German news site welt.de. Well, it seems to be a harsh quote, however, there's a little bit truth in this sentence. Bali's neighboring island is a really good alternative and is becoming annually more and more popular with tourists.
A trip to Lombok is definitely worthwhile! No matter if for backpackers and adventure-seekers, luxury travelers, couples and honeymooners or families – there is something for everyone.
Why Lombok is worthwhile for a vacation
And the best travel time is about to start NOW from May/June! The prices go up a little bit, but the days of rain are getting less and shorter. Another little disadvantage is that in this time the island is not so green as in the low season, where there are obviously more showers of rain. Well, you can't have everything!
I'm already fascinated by this place since about 2 ½ years. Even when I personally have mingled feelings about this, a lot has changed in this time. Positively for the tourism of course.
Here I will show you 8 reasons why you should also visit this island and why a trip to Lombok is a really good idea!
---
How to get to Lombok
Accommodation in Lombok – our hotel tips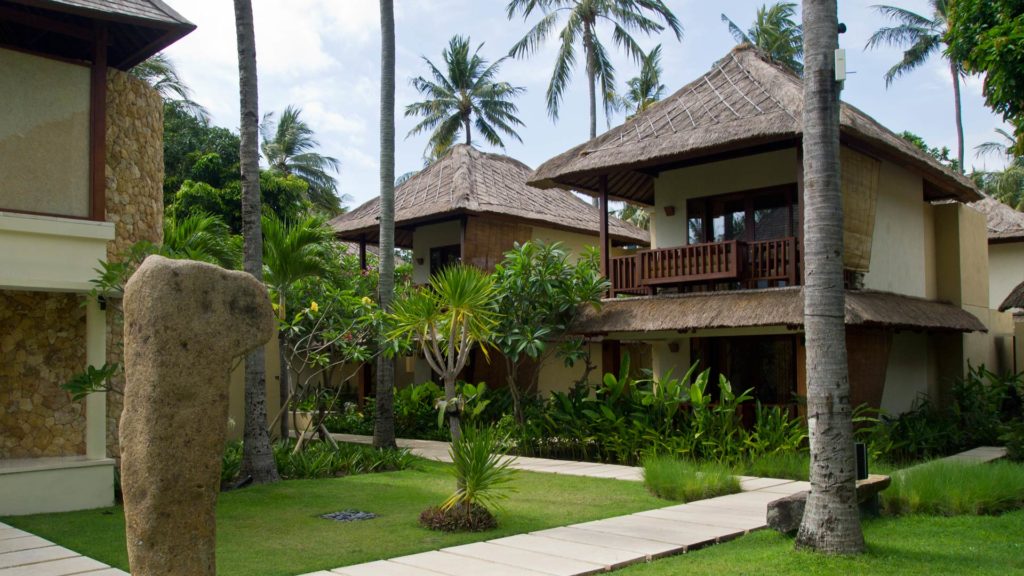 Lombok: Tours and tickets
---
1. Dream beaches
There are more than enough gorgeous beaches on Lombok. And the better thing is that many of them are even never really crowded. There are many lonely, secluded bays where you can have the beach almost for yourself. Even the well-known beaches on Lombok are never totally crowded at all. Solely the little island Gili Trawangan is an exception because – I would say – every Southeast Asia backpacker has already seen it or wants to see it.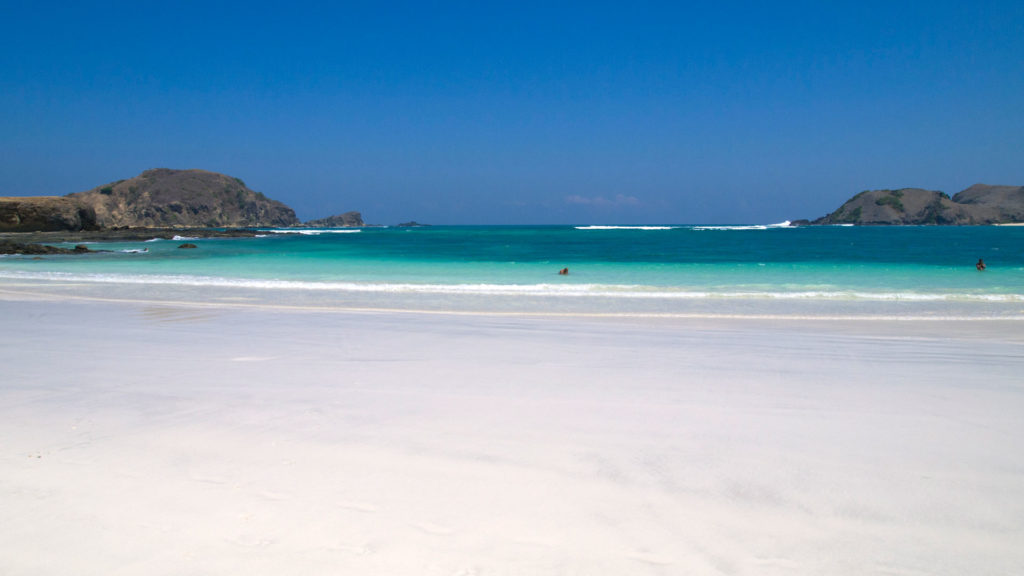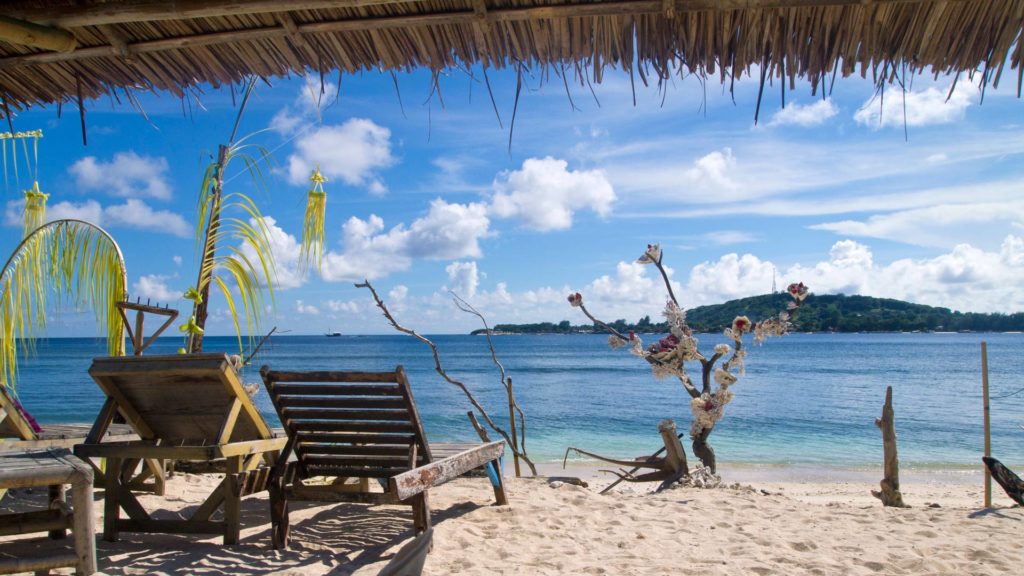 You can find more about Lombok's beaches in my little beach guide, where I name my current favorites.
2. Dreamlike hotels and resorts
I have to admit – staying in a really beautiful boutique hotel or resort is totally nice. No matter where in the world. At least if it's in your budget.
Also on Lombok you can find lots of amazing hotels in the 4 to 5 star area where you can have a perfect vacation. The price range is really huge. BUT: You can have many of these accommodations for a reasonable and – in comparison – good price. However, more likely in the low season than in the high season, but it's possible. Especially on Booking.com you can find often good offers!
Here's a choice of the 15 most beautiful hotels on Lombok for your vacation. I already had the chance to stay in many of them and I can certainly recommend them to you.
North Lombok
South Lombok
By the way: some information about cheap hotels and accommodations you can find in point 5.
3. Interesting culture
In Indonesia almost every island has its own culture and even language. The inhabitants of Lombok are called Sasak and there is much to explore: Sasak wedding parades with traditional "Gendang Beleq" music, traditional dances, handicrafts and the typical Sasak architecture, as well as amazing festivals (e.g. the Bau Nyale Festival). Sooner or later, you will for sure encounter the huge wedding parades since they take place almost every week at the main road of each town.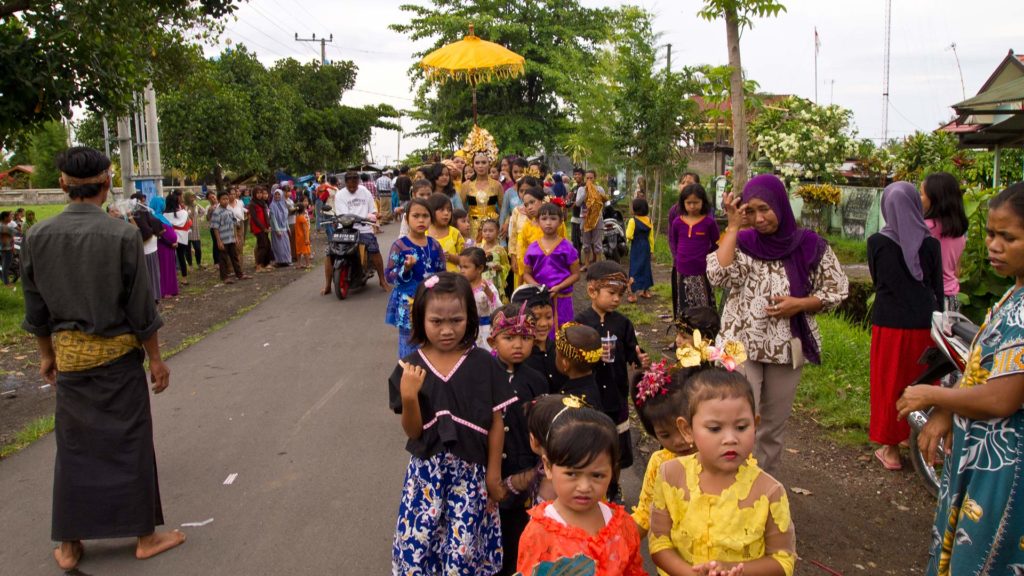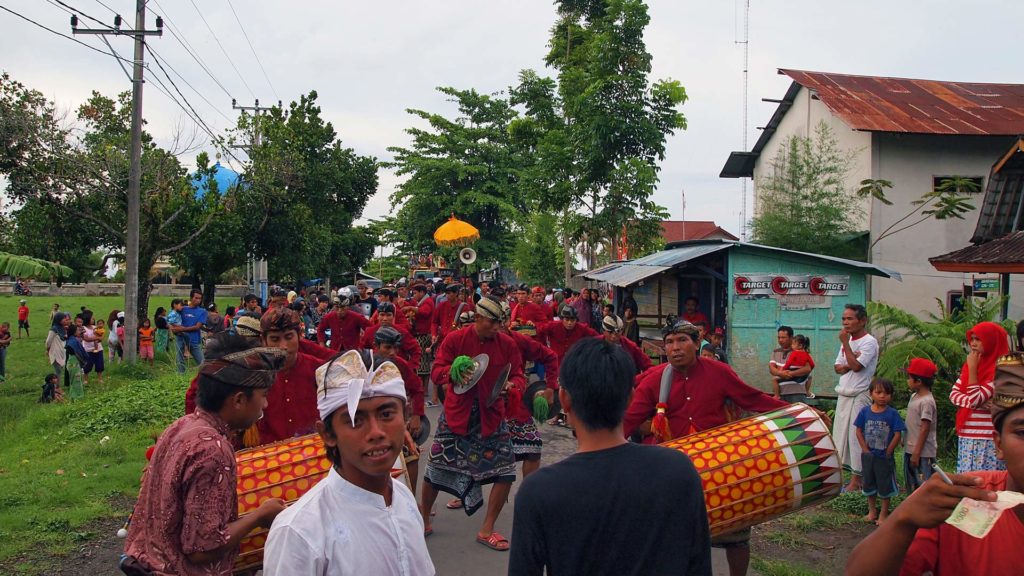 There are also many mosques to see – this is why Lombok is being called "the island of 1000 mosques". Although it's not yet finished at this very moment: the super huge Islamic Center in Mataram is already an attractive sight and you can see it already far from the airplane at descending.
In the west of the island you can also see some small Balinese temples. Well, it's not that kind of culture highlight like for example Ubud on Bali, but if you want to see some culture on Lombok, too, you certainly won't get disappointed.
4. Delicious food
The Indonesian cuisine is not really as famous as the Thai cuisine for example, but there are many dishes that you should definitely try. You will love them!
If you like spicy food, Lombok is the right choice for you. For a reason "Lombok" means chili in the national language Bahasa Indonesia. But there are of course enough non-spicy delicacies. Basically, the food is always served with Sambal sauce so you can decide for yourself how spicy you want to have it. Anyhow, this sauce is really awesome and I can never get enough of it!
The most famous dish of Indonesia is for sure Nasi Goreng, which almost everybody knows. In Indonesia there are different types and the taste is certainly different than you probably know it from Europe.
Make sure to try a yummy fresh grilled fish with Sambal. Quite often you can order it directly at the beach and eat it there, because at many Lombok beaches they offer food.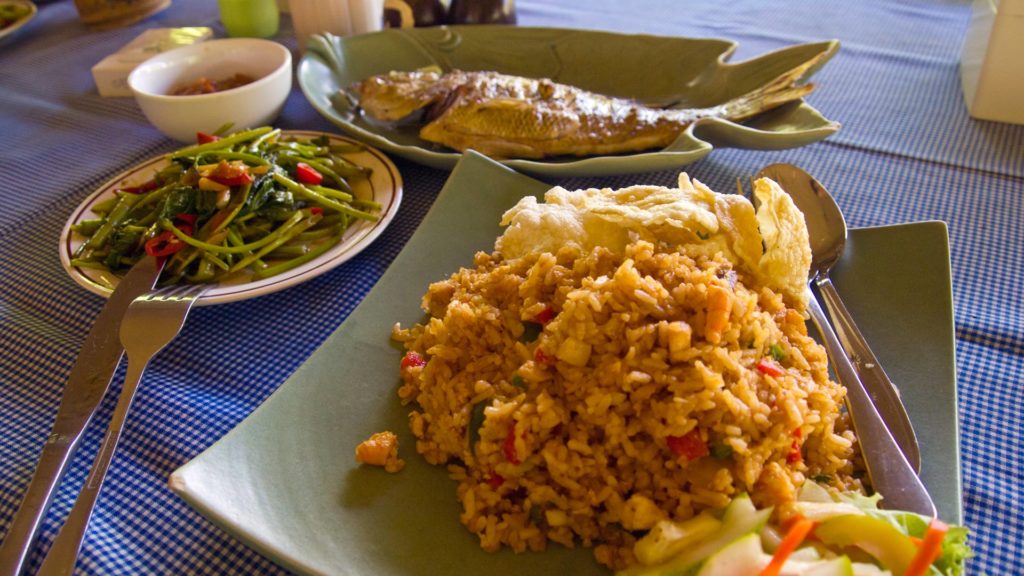 5. Travel and live on a low-budget – also for backpackers
Lombok is – just like Bali – suitable for backpackers with a smaller budget – it doesn't always have to be a boutique hotel.
Lombok offers in and even outside of the tourists spots cheap and simple accommodations. However, hostels are not so abundant on Lombok. In Indonesia the cheaper accommodations you can often find as so-called homestays. Depending on the season, you can get a simple single room for about 120.000 Rupiah (about € 8).
Otherwise, there are also hotels from 10-20 Euros that are totally ok. A middle class room is about € 25 per night. Basically you can say that there are many rooms in the capital Mataram that are significantly cheaper than rooms of the same category in the tourist spots like Senggigi or Kuta. Well, the only disadvantage is that you will have to stay in a big city apart from any beaches.
Cheap food is also no problem on Lombok! Even in the touristy areas there are so-called Warungs (cook-shops) all over, where you can have a delicious meal for about IDR 15.000 (about € 1).
6. Sports- and activities
You like to be active, do sports or hiking tours in your vacation? No problem – even this you can do on Lombok perfectly!
The plenty offshore Gili Islands around whole Lombok are a paradise for snorkelers and divers, you can discover them with one of the many tours. They have an exciting underwater world and you can see many colorful fish and Nemos, sharks, sea turtles and much more.
If you're a surfer, Lombok is gonna be a true paradise for you! Especially the south of the island has many good surf spots to offer.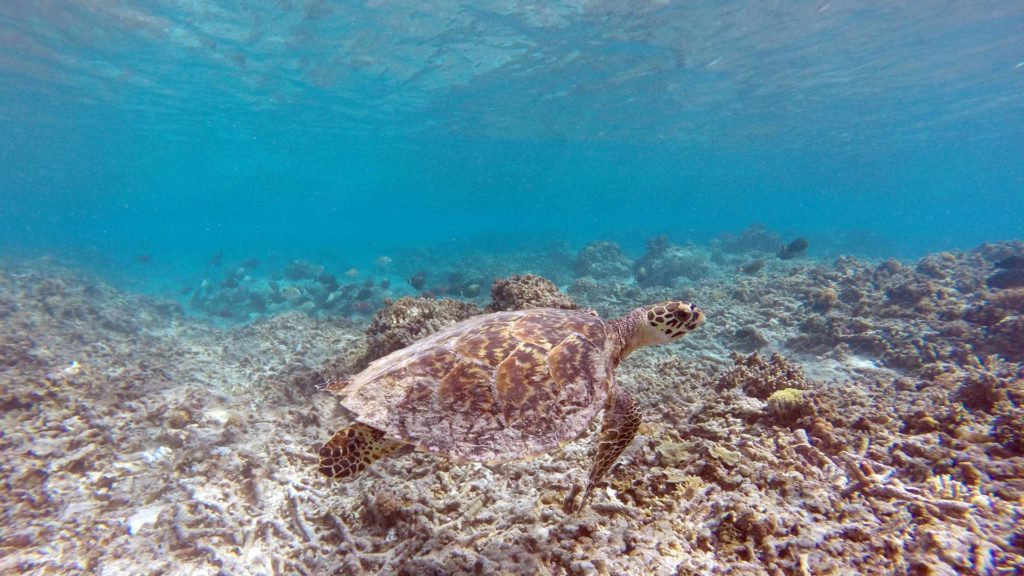 One of the most popular activities on Lombok is certainly a hiking tour to the second highest volcano of Indonesia – the Mount Rinjani. The multi-day tours are an absolute highlight and offer unforgettable views at the crater, the crater lake and even Bali – especially at sunrise. But such a tour is not for everybody and you should be trained and fit.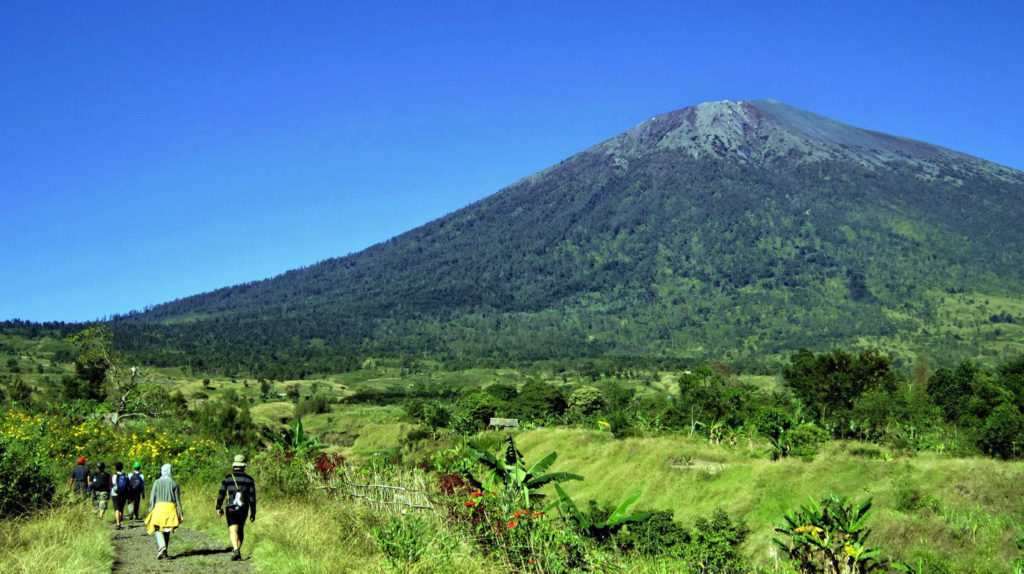 Or what about a bike tour from Senggigi or on the southeastern peninsula near Ekas with amazing views at untouched nature or huge cliffs? Or a waterfall hike among green jungle landscapes?
7. Exciting island tours and trips
If you – just as us – like to explore islands on your own with your motorbike, then there are some nice tours that Lombok has to offer. Of course you can also rent a car if you prefer that.
My personal favorite route that you shouldn't miss on your trip, is the coast road north of Senggigi. Especially on two wheels this road is so much fun. You can have gorgeous views and viewpoints, for example at beaches, bays, hills, Bali's greatest volcano Mount Agung and the Gili Islands.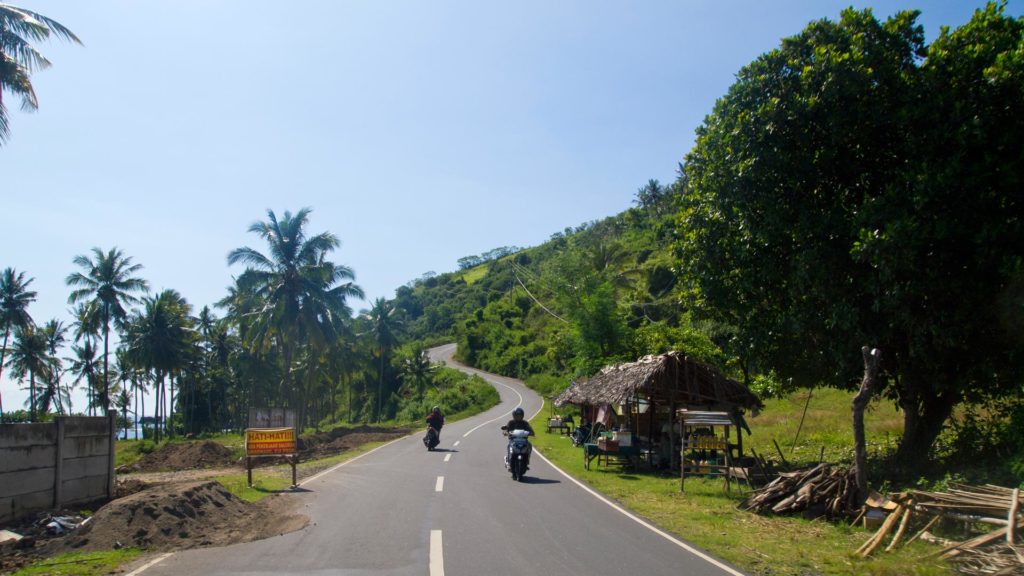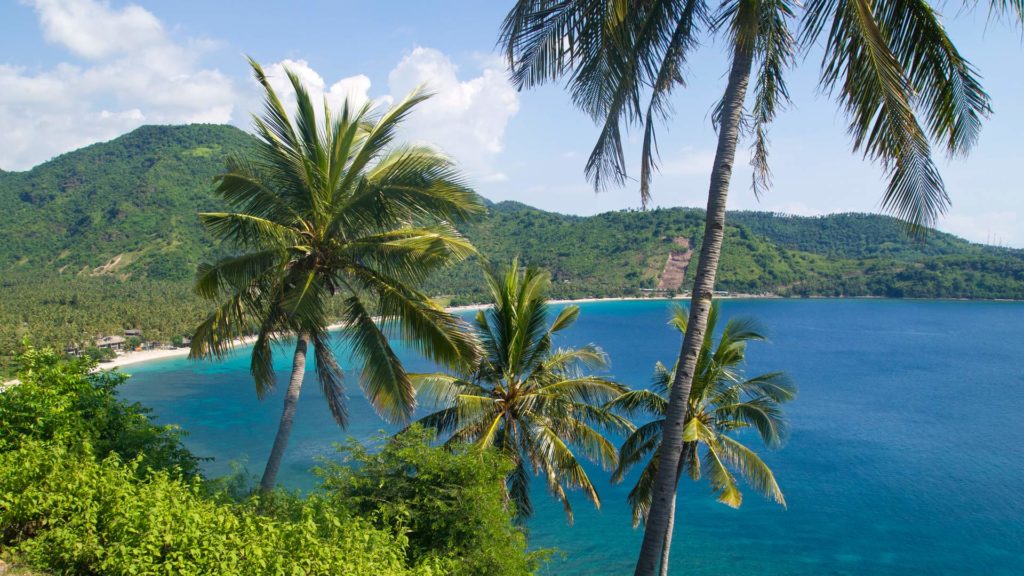 For those who have a thirst for adventure, there is also the possibility to drive round Lombok, for example on a dirtbike. However, this is not done easily and will take some days, but I'm pretty sure that it's much fun.
8. Indonesia rocks!
No matter whether Bali, Lombok or the rest of the huge country. Almost everywhere you can meet friendly and helpful people and off the tourist places you will certainly yourself become an attraction. When you travel off the beaten tourist paths across Lombok, you will quickly know what I mean.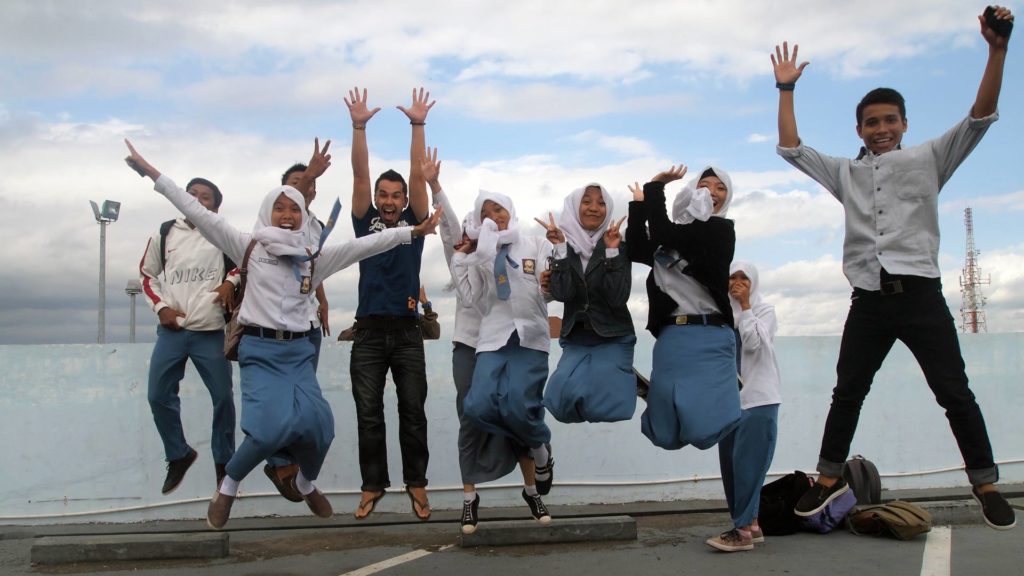 The Indonesian people are very sociable and they love to be in groups. Regularly, they sit together at the beach and almost every time music is involved. Most of the time there is someone who has a guitar and then they spontaneously start jamming. On the Gili Islands you can witness this quite often. And as a tourist you are always involved, just as a local.
How this kind of jamming looks like, you can see here or here for example. Besides Reggae music, what the young Indonesian people love (Bob Marley is being idolized like no one else), they also hear a lot of Indonesian music (such as Dangdut or ballades).
Especially the family is important for the Indonesians and always at the very top. They love children. So this is why Indonesia is a great country for vacation with kids.
---
What else you can do on Lombok, you find here in our article with 15 activities and sights.
Plan your trip to Lombok now
More hotel recommendations for Lombok:
Popular routes to Lombok:
---
Have you ever done vacation in Lombok and if so, how did you like it? Let us know in the comments below!
Photos: Photo 6 (turtle): Francesco Supertramp/flickr (CC BY 2.0) – Photo 7 (Rinjani trekking): Trekking Rinjani/flickr (CC BY 2.0)