Dieser Artikel ist auch verfügbar auf: Deutsch
The Indonesian island Lombok has mostly Muslim residents. However, there is – due to history – a Balinese minority on Lombok that belongs to the so-called Hindu-Dharma religion. It's a special kind of Hinduism that you can only find in Indonesia and that is very different from the Hinduism in India etc.
7 beautiful Hindu temples on Lombok
Most Lombok visitors don't know about the many Hindu temples. Especially in the west of the island you can find some very beautiful temples and only few of them are being visited by tourists. Hence, you don't even have to go to Bali if you wanna see some beautiful Hindu temples in Indonesia.
In this temple guide I will show you all important Hindu temples on Bali's neighboring island.
---
How to get to Lombok
Accommodation in Lombok – our hotel tips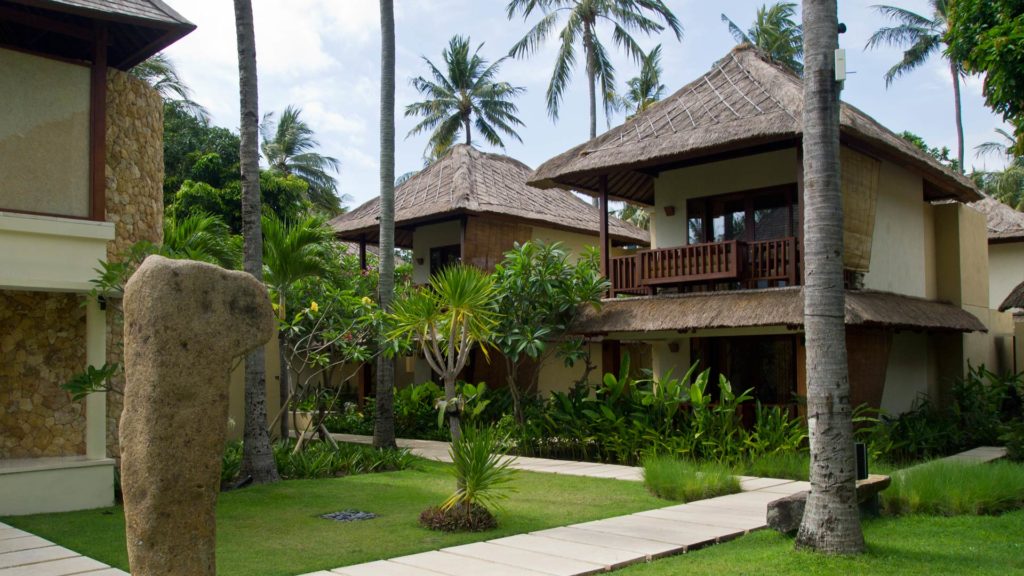 Lombok: Tours and tickets
---
1. Narmada Park
The Narmada Park (also called Narmada Water Palace or in Indonesian Taman Narmada) is located about 10 kilometers east of Mataram city. It's a huge park complex where you can find small lakes, steplike green areas and of course a Hindu temple with a small shrine and holy water. The water that flows here is supposed to keep you young when you drink it and wash yourself with it. You can also get small snacks, fruits and beverages from the local vendors.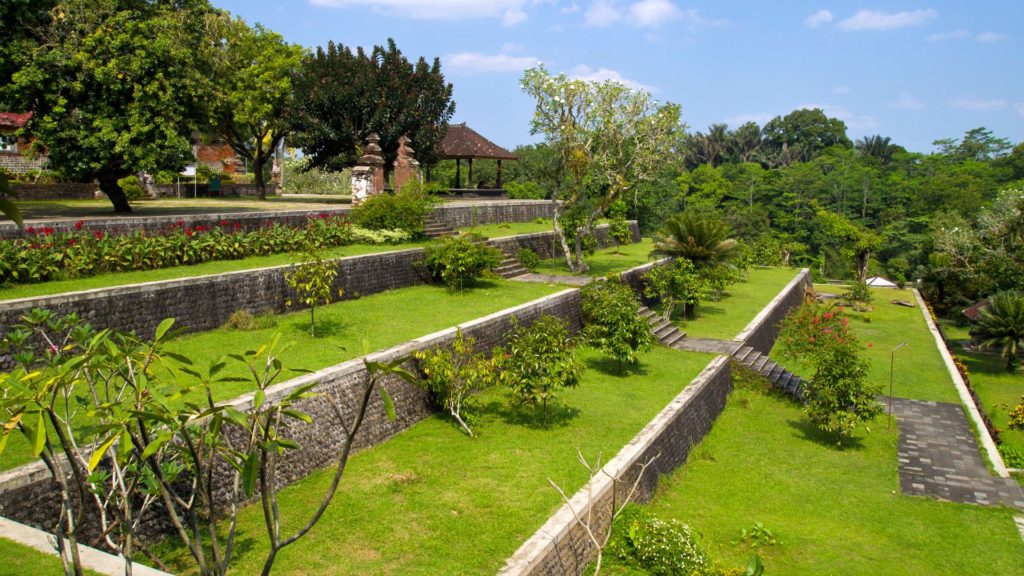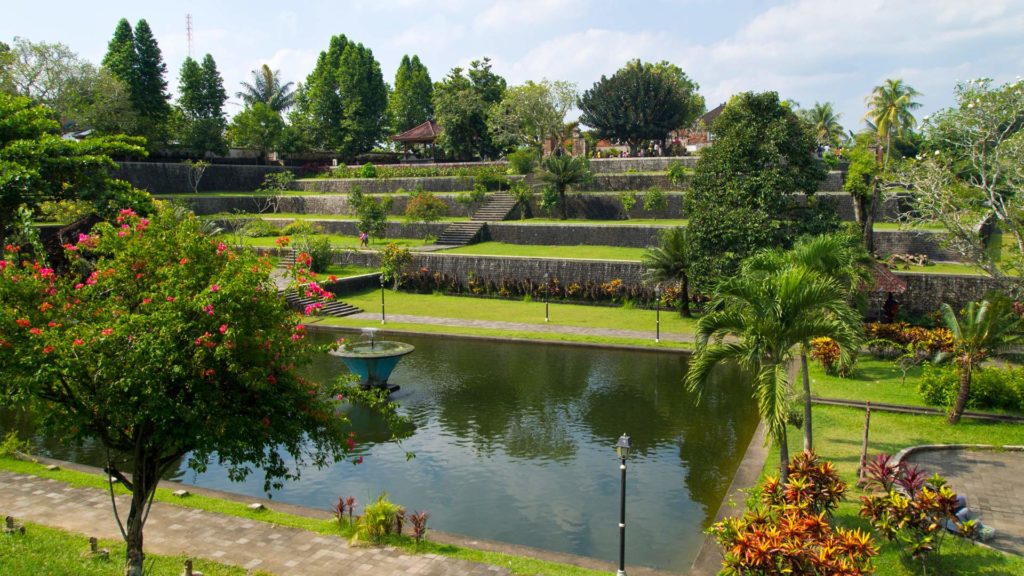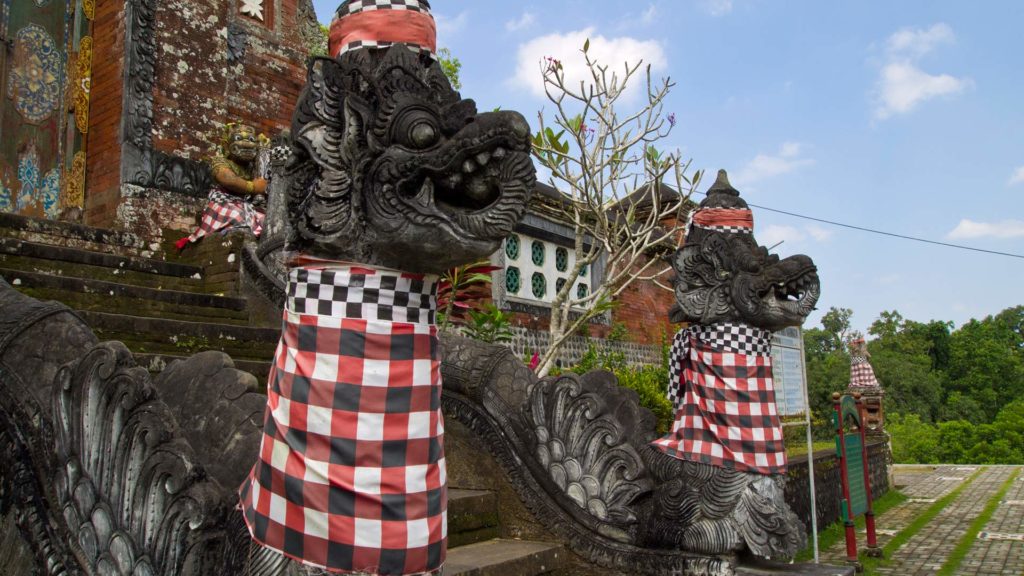 There is also a swimming pool in the Narmada Park, if you need a cooling.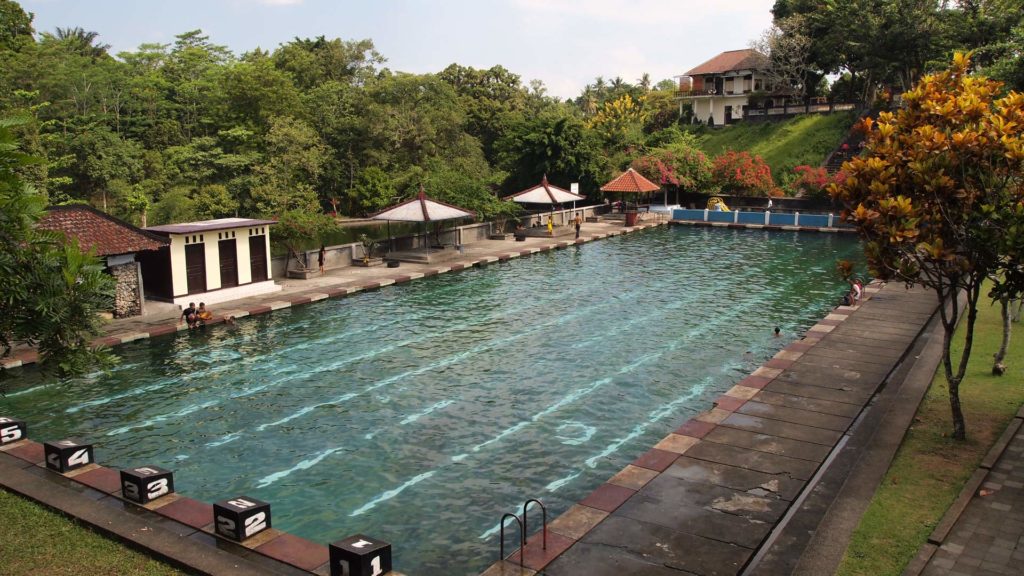 A beautiful and quiet place for a half-day trip or to escape the hectic of Mataram city.
2. Pura Lingsar
The Pura Lingsar is located in the small village of Lingsar near the Narmada Park and is one of the most famous temples of Lombok, which is also visited on different tours. The special thing about this temple is that supporters of almost all religions come here for praying or making sacrifices.
These include, in the first place, Hindus and followers of the Waktu Telu religion (a particular form of Islam, which also has animistic influences and is only present on Lombok), but also Christians and Buddhists, who are mostly part of the Indonesian-Chinese population of Lombok. On special days sacrifices are made in the form of buffalo or goat heads.
The Pura Lingsar houses sacred Rinjani stones and a well with water that comes directly from the mountain springs. The water is pleasantly cool and offers you a nice refreshment.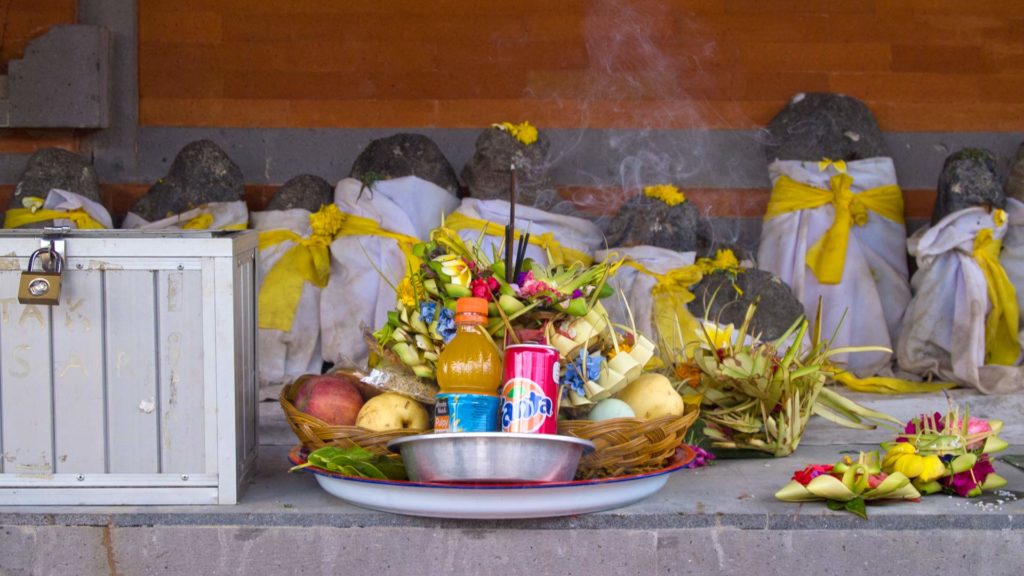 Even if the outer and inner temple itself is not the most spectacular, it has a beautiful little former temple entrance with a decorated door and the obligatory two temple guards, which are typical for Balinese Hindu temples.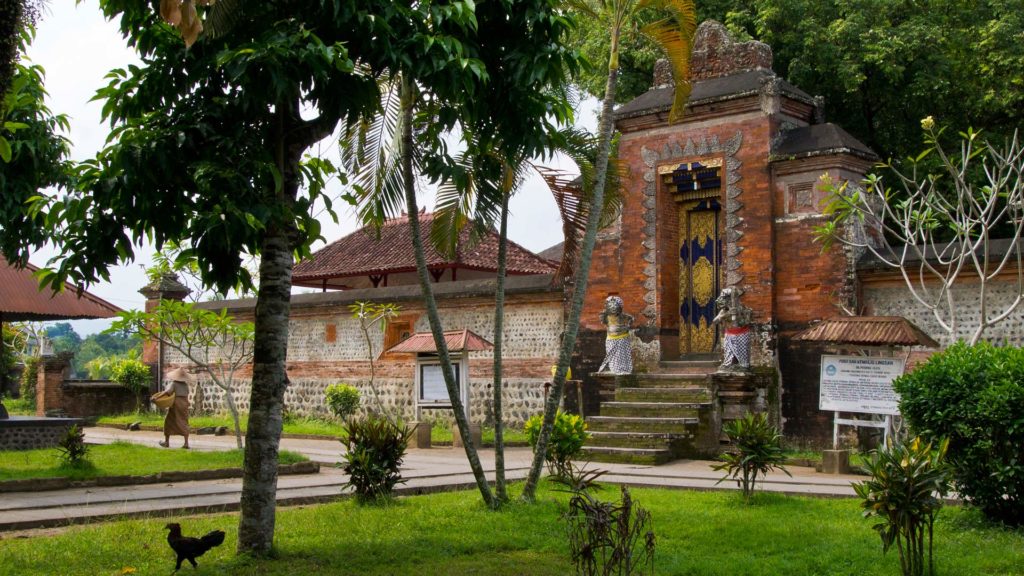 3. Pura Gunung Sari
A true insiders' tip and certainly one of the most beautiful Balinese temples of Lombok, though one of the most unknown ones. The Pura Gunung Sari is located somewhat remote in Gunung Sari, a few kilometers north of Mataram. The temple has several separate areas and looks very unspectacular from the outside.
After entering the main gate, you can see the impressive complex on the right. Particularly outstanding is certainly the Ganesha statue on the left.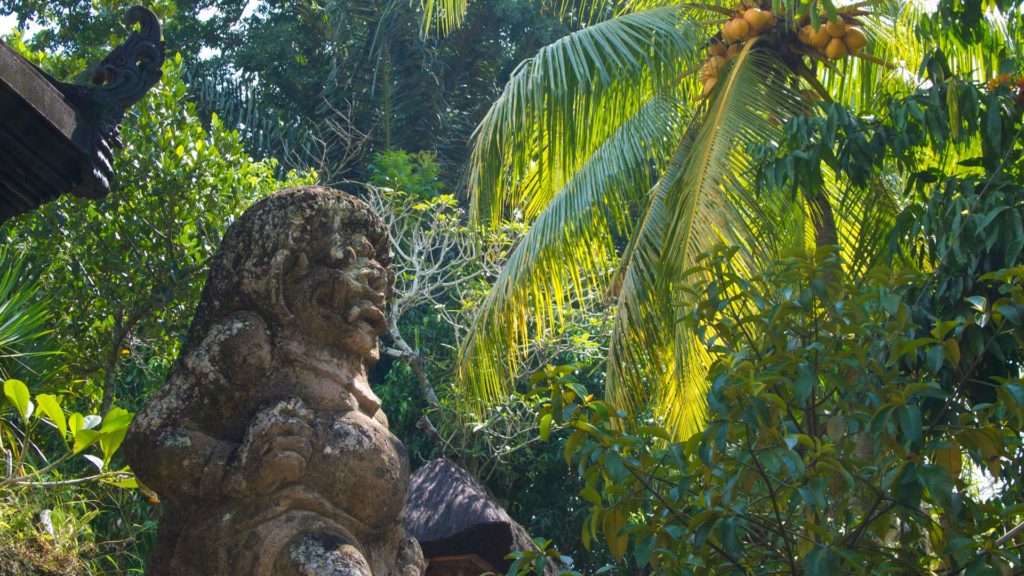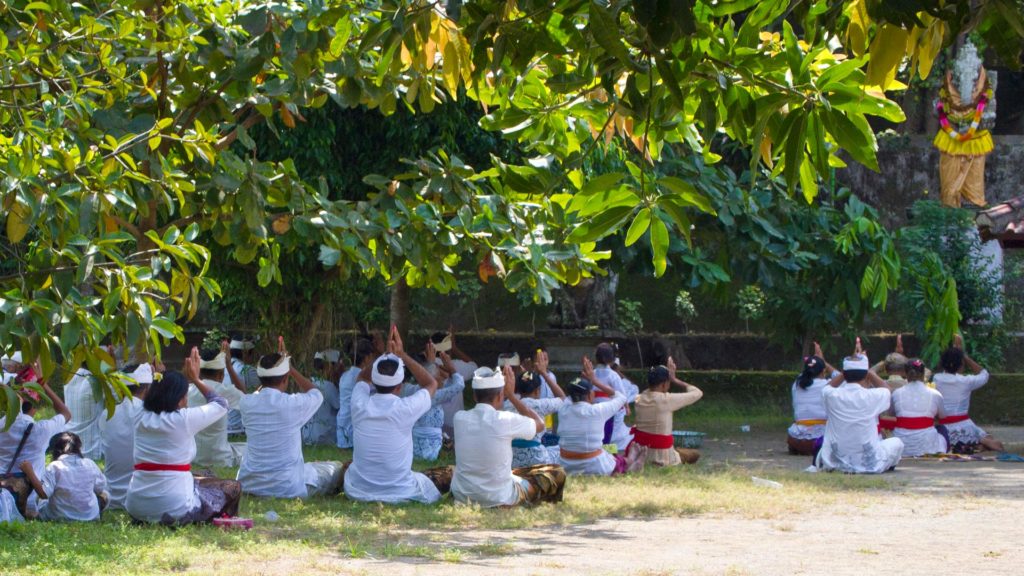 The highlight, however, is the beautiful small garden, which is located further back. Here, too, there is a shrine and various statues surrounded by a small artificial pond.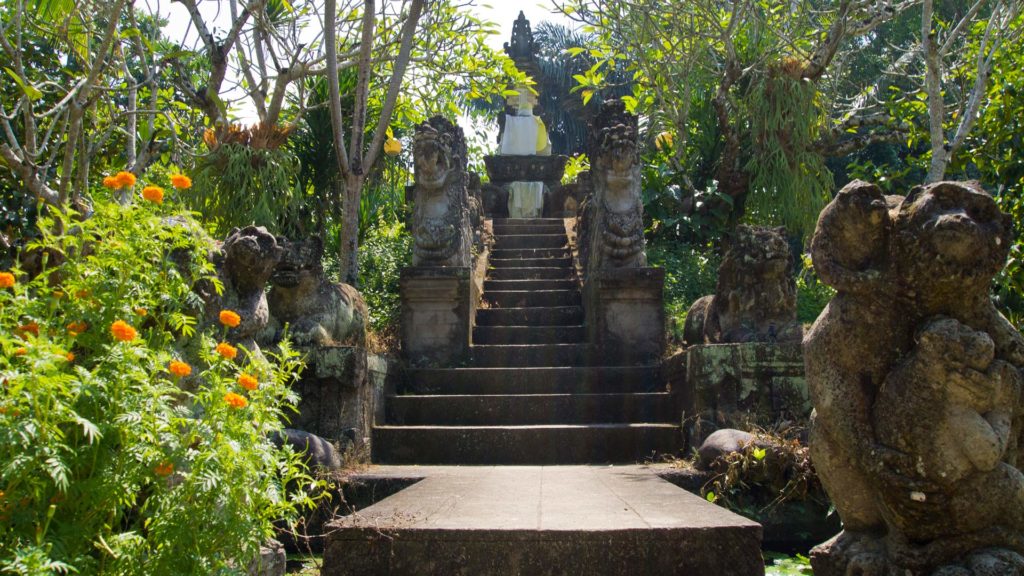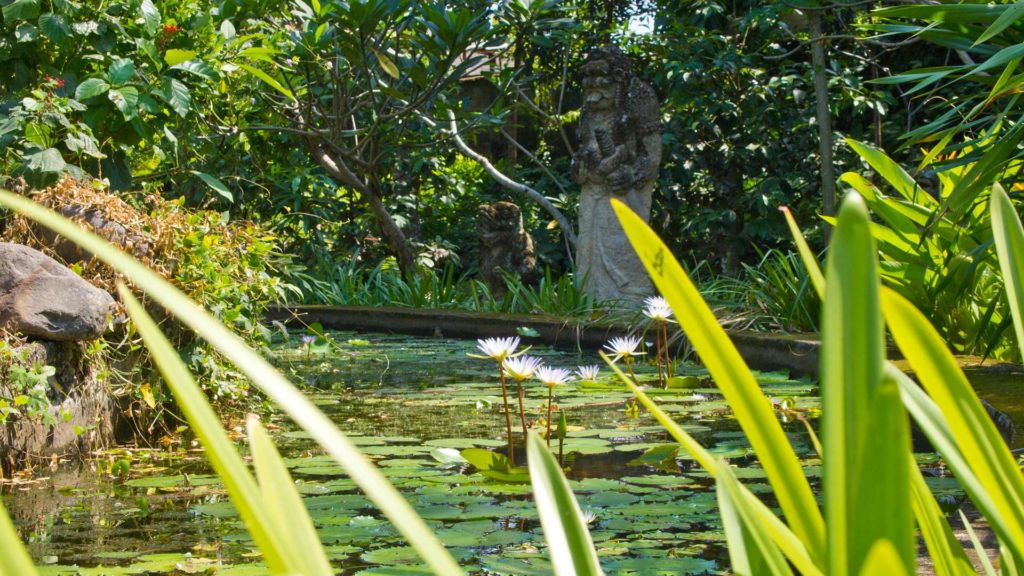 If you are interested in temples, the Gunung Sari temple is in my opinion a mandatory visit and a must-see! Also, totally away from any tourist mainstream.
4. Pura Suranadi
The Pura Suranadi is also one of the more unknown Balinese temples on Lombok. It is located in a forest area about 10 kilometers east of Mataram and about 5 kilometers northeast of Narmada Park. The Pura Suranadi is a very beautiful temple with a very special atmosphere.
Almost no tourists come here and you can visit the entire temple, depending on the time of day and the day of the week. Please note that the upper main area behind the stairs is not allowed to be entered by tourists (which is also the case with many other Balinese temples). Apart from that, you can go anywhere in the temple.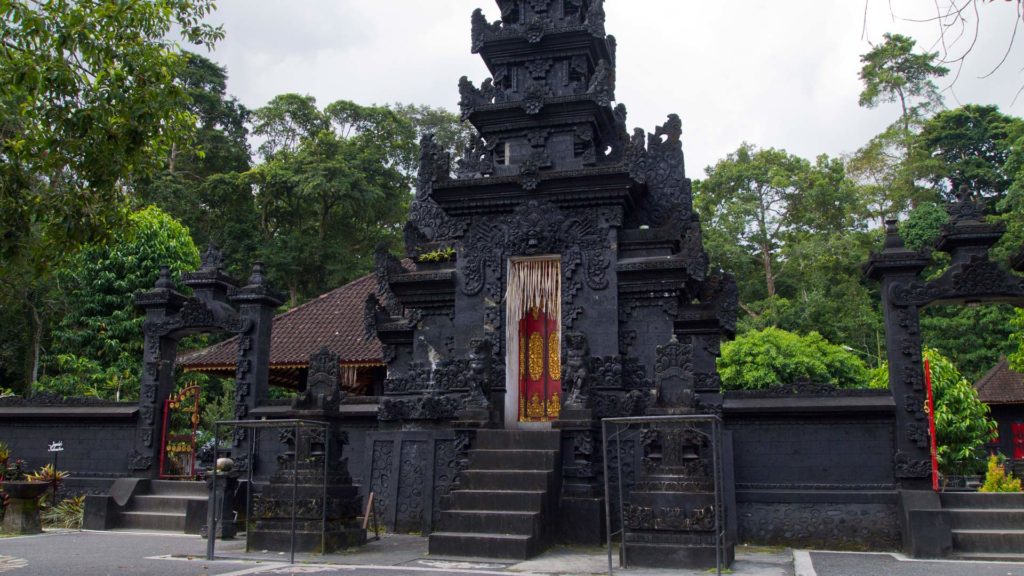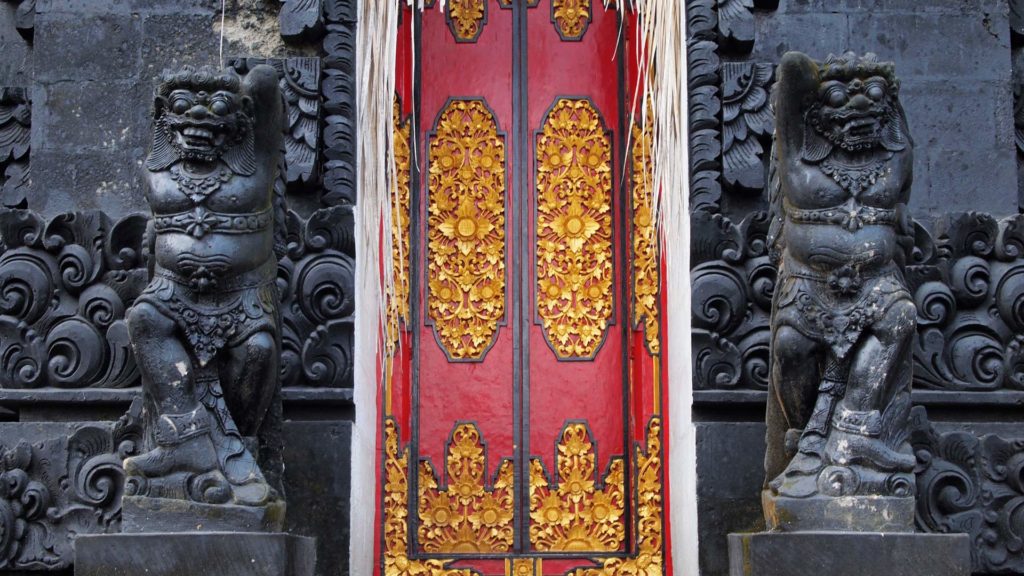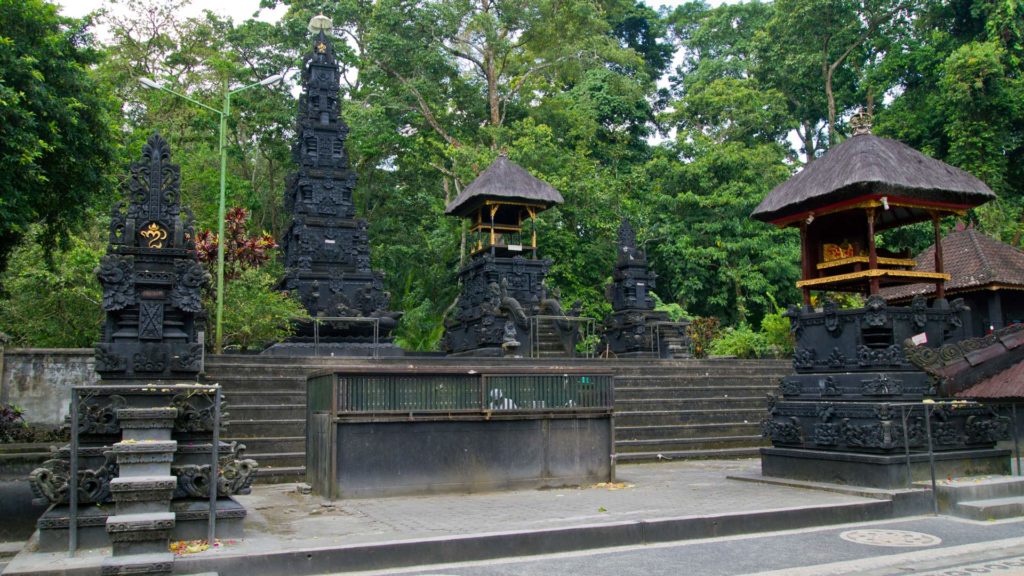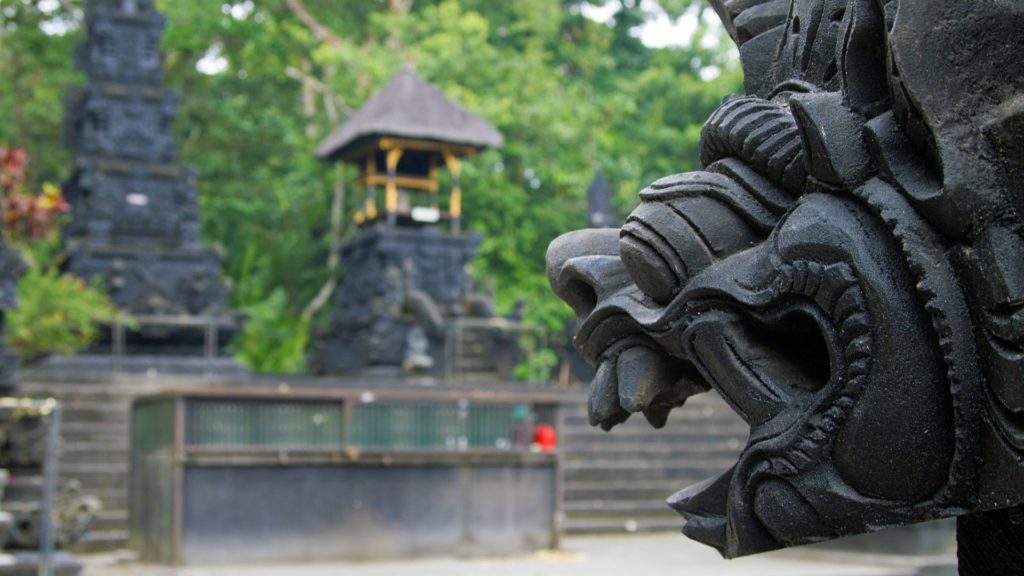 5. Pura Gunung Pengsong
The Gunung Pengsong is a small mountain, about 10 kilometers south of the center of Mataram. On the summit there is also a small Hindu temple (Pura Gunung Pengsong), which is not really spectacular, to be honest.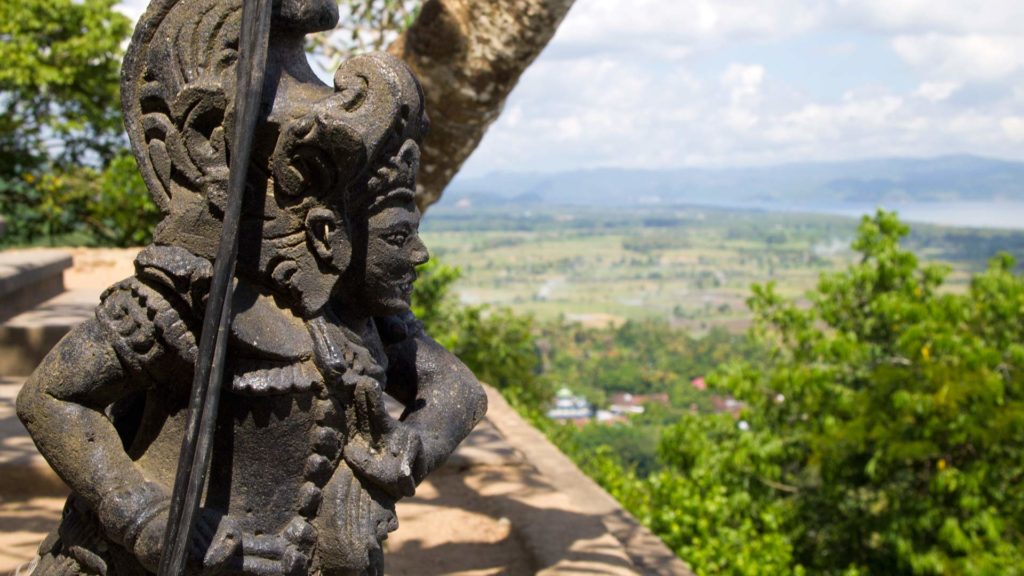 But the special thing is the outlook on the west coast of Lombok, Sekotong, Mataram and some parts of Senggigi. When the sky is clear, you can also admire a beautiful mountain panorama. In front of the stairs to the summit, you will meet a few wild and playful monkeys.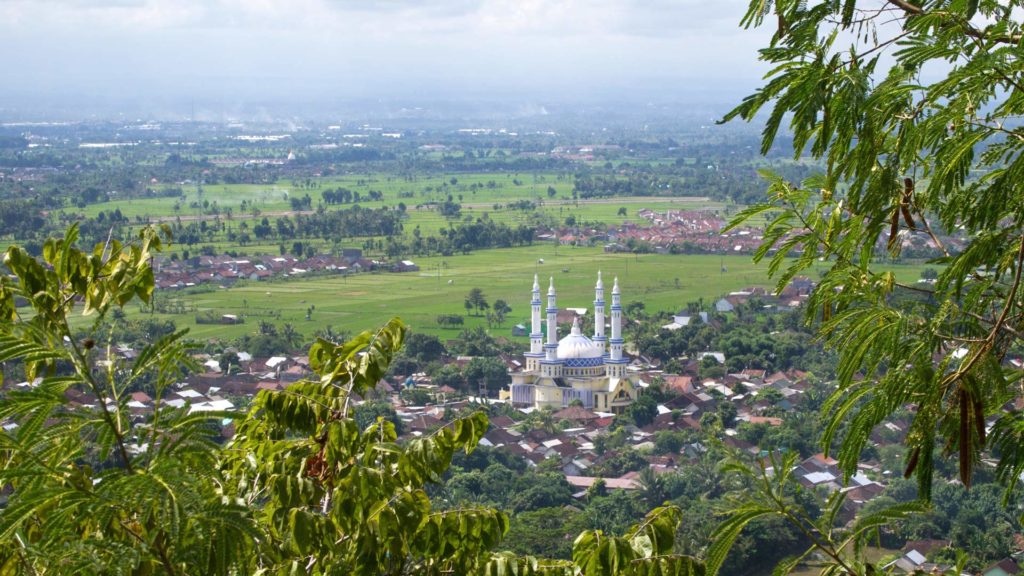 A visit to the Pura Gunung Pengsong can also be made on a bike tour in combination with the hand weaving village Penarukan and rice fields.
6. Pura Meru
The Pura Meru is one of the most famous temples on Lombok and it is located in the Cakranegara district ("Cakra"), a place with many Balinese inhabitants and influences. It was built in 1720 for the Hindu gods Brahma, Vishnu and Shiva.
The three pagoda-like wooden towers (= Merus), which stand for the trinity of these gods, are remarkable. These Merus have 11 or 9 roofs, depending on the God to whom they are dedicated. In addition, the 3 Merus are allocated to the holy volcanoes Rinjani on Lombok, Agung on Bali and Bromo on Java. Around the large Merus there are still more than 30 smaller shrines, which are also very rustically made of wood.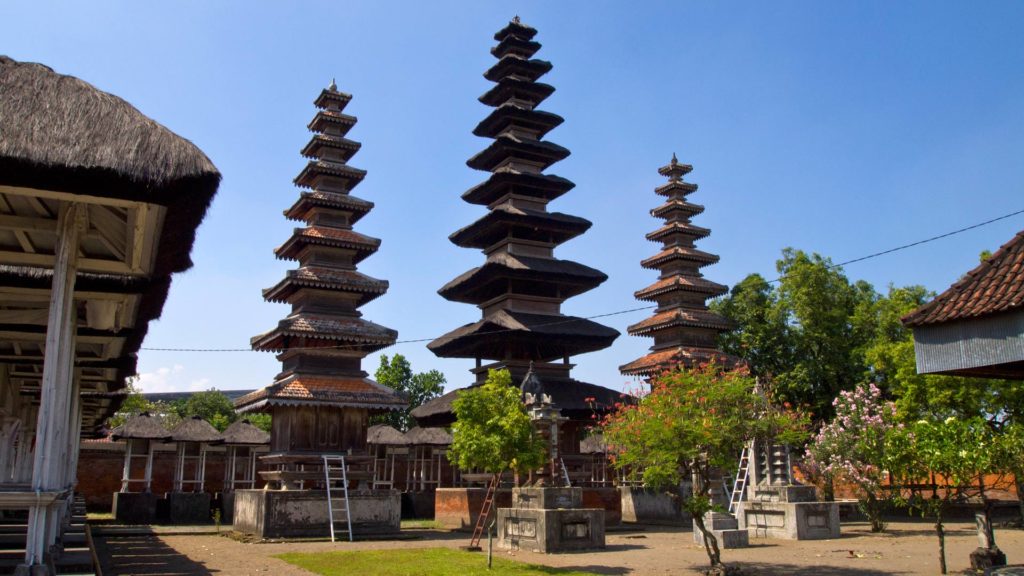 Across from the Pura Meru is also the Mayura Water Palace, a large garden with an artificial lake in the middle.
7. Pura Batu Bolong
The Pura Batu Bolong is located just before Senggigi and you can see it already if you come from the airport or the port in Lembar. It is one of the water temples of Lombok.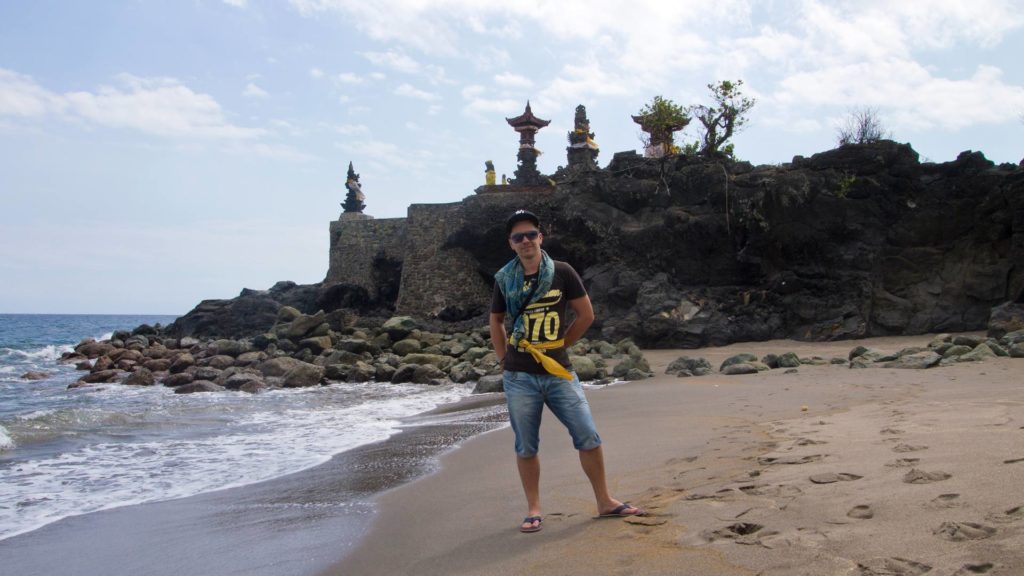 The temple itself is not the most spectacular one, but still worth a visit if you are already in Senggigi. What makes it special is a small cave, which leads to another beach ("Batu Bolong" means by the way as much as "pierced stone").
---
Please note: For almost all temples you will need a temple sash or Sarong, sometimes both. As good as always you can borrow these at the temple entrance free of charge. As in Bali, there is a guestbook in the temples where you need to register. You can also make a voluntary donation. In my opinion, 10,000 – 20,000 Rupiah should be sufficient, but only as a small reference point.
For some temples, a guide will ask to accompany you, but it is not always necessary. In some cases (for example in the Pura Lingsar) a guide is highly recommended as he can tell you some exciting details. The payment or the tip is also voluntary here. It may also make sense to negotiate the price beforehand so that there are no misunderstandings and unpleasant situations.
Have you ever visited a temple on Lombok? If so, which one and how did you like it?