Dieser Artikel ist auch verfügbar auf: Deutsch
My this year's stay in Ao Nang was quite different, not like the one last year in October, where it rained cats and dogs. I guess just I picked the wrong season for that trip. This time I finally wanted to see some of the beautiful islands offshore from Krabi. The coast is covered with plenty of rocks and small islands, so who wouldn't want to visit some of them?
Koh Poda: white sand and crystal clear water – simply a dream
A little bit of research on the internet and my choice fell on Koh Poda. It was far beyond my imagination which I had from the reports on the Internet! A paradise with white sand and turquoise colored water. A dream!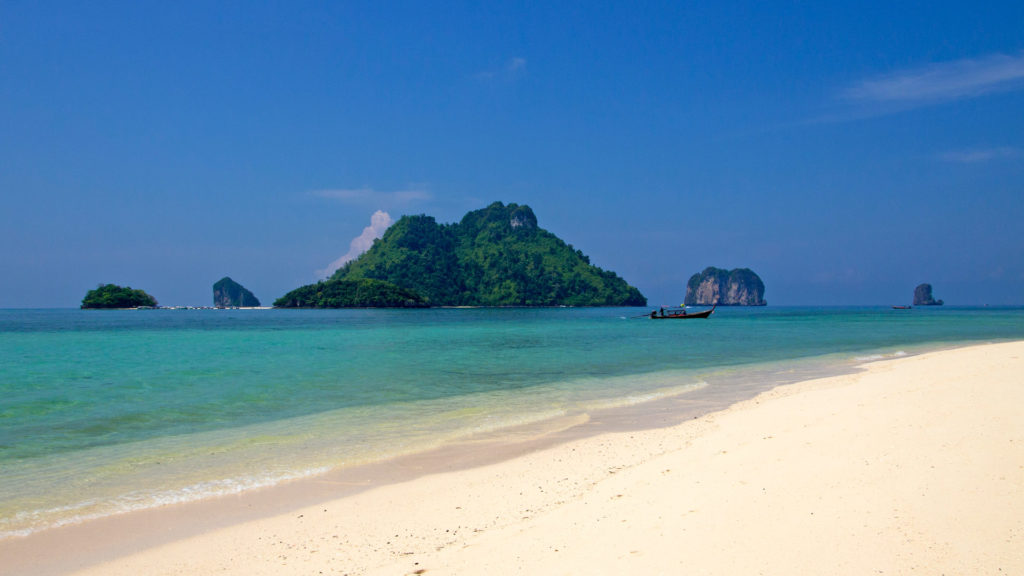 ---
How to get to Ao Nang
Accommodation in Ao Nang – our hotel tip
Ao Nang: Tours and tickets
---
How to get from Ao Nang to Koh Poda
If you want to get to Koh Poda you have no choice than taking a boat. No problem for me, as I love boat rides. You can find some ticket booths near the beach of Ao Nang, where you can easily buy a cheap ticket for a longtail boat, which departs just at the very same beach.
For a return ticket you will have to pay about 300 Baht for each person and the trip takes about 25 minutes. As soon as you purchase the ticket you will have to wait near the boats.
A boat offers space for 6 to 8 persons for the transport. Since many people are doing trips to the islands it usually doesn't take too long to fill up a boat.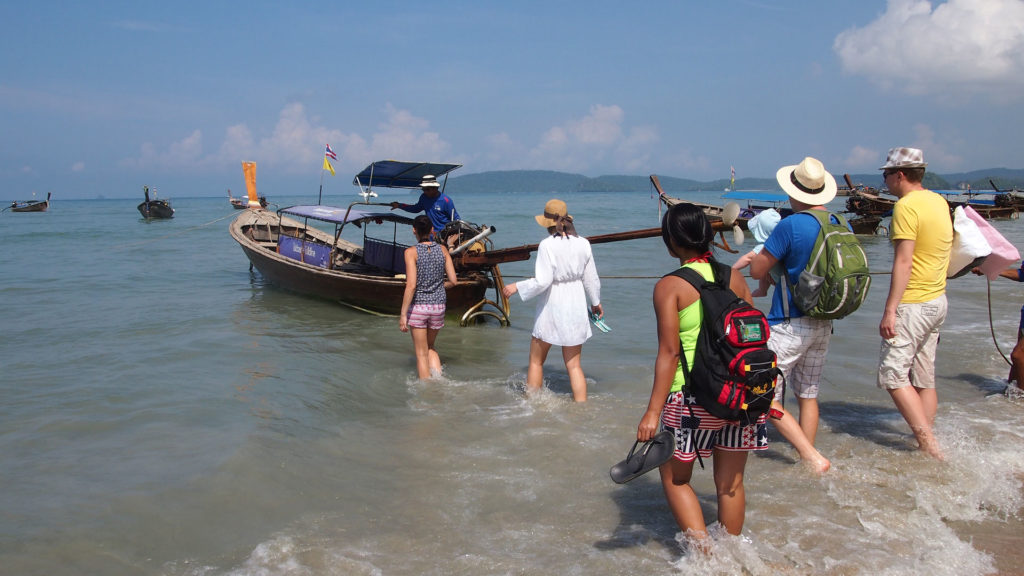 Info: If you like to visit Koh Poda in combination with Chicken Island, Tup Island and the Phranang Cave Beach we can recommend you to do an organized tour.
Arrival at Koh Poda
On arrival at Koh Poda you will have to pay a visitors fee because the island is part of the Had Noppharatthara – Mu Koh Phi Phi National Park. For foreigners it's about 400 Baht and for Thais about 40. But for a beautiful island like this one I don't have any problems to pay a fee.
The park ranger whom you will have to pay is waiting right at the beach on your arrival. Your boat driver will tell you a departure time – which is about 3.00 P.M. because the boat service stops running at 4.00 P.M.
Tip: Go there in the morning (about 9.00 or 10.00 A.M.) and you will have enough time to enjoy this wonderful island and you can even discover most of it by walking.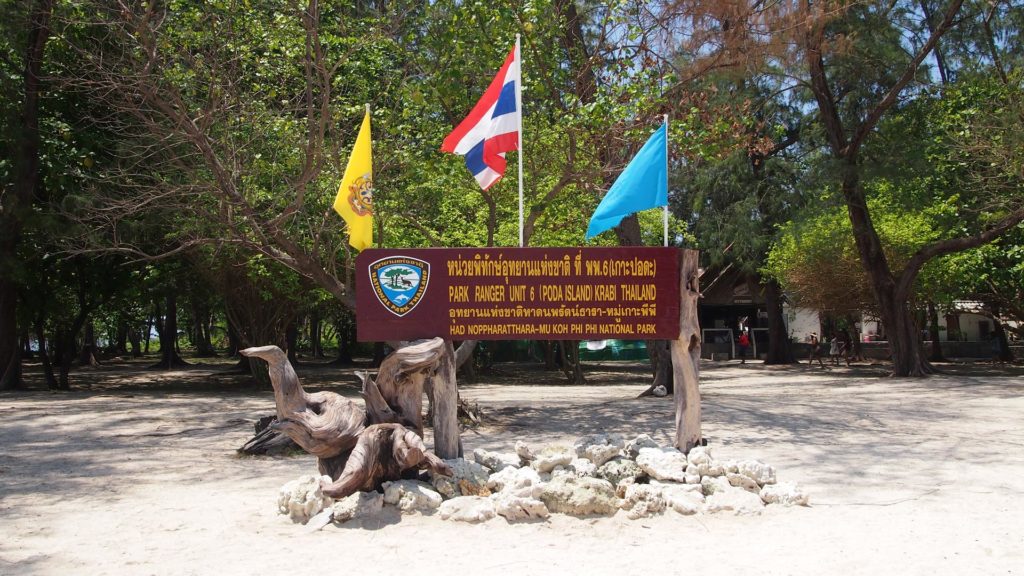 Time to discover the island. You can take some pictures, go for a swim, snorkel or just relax at some shady spots.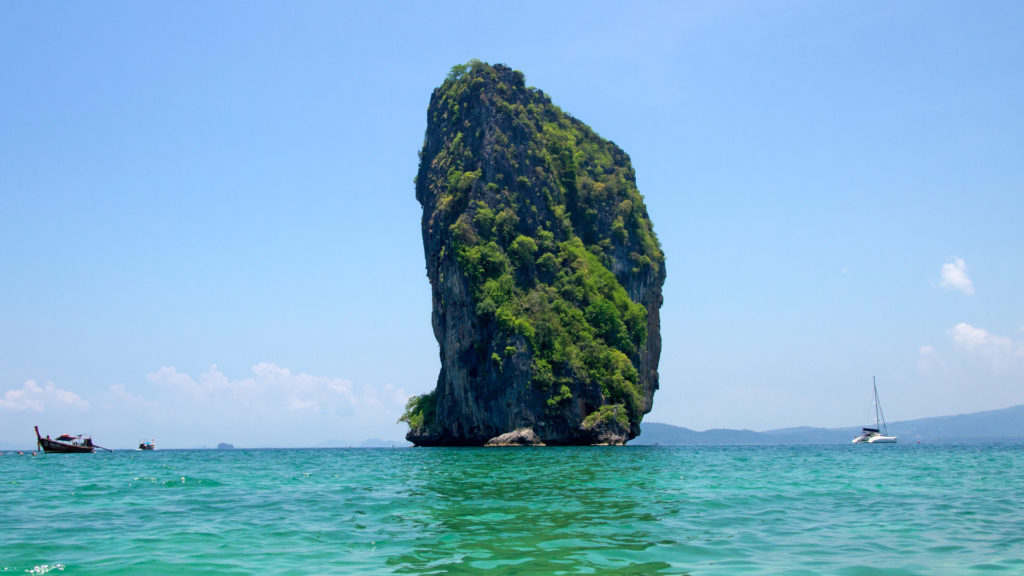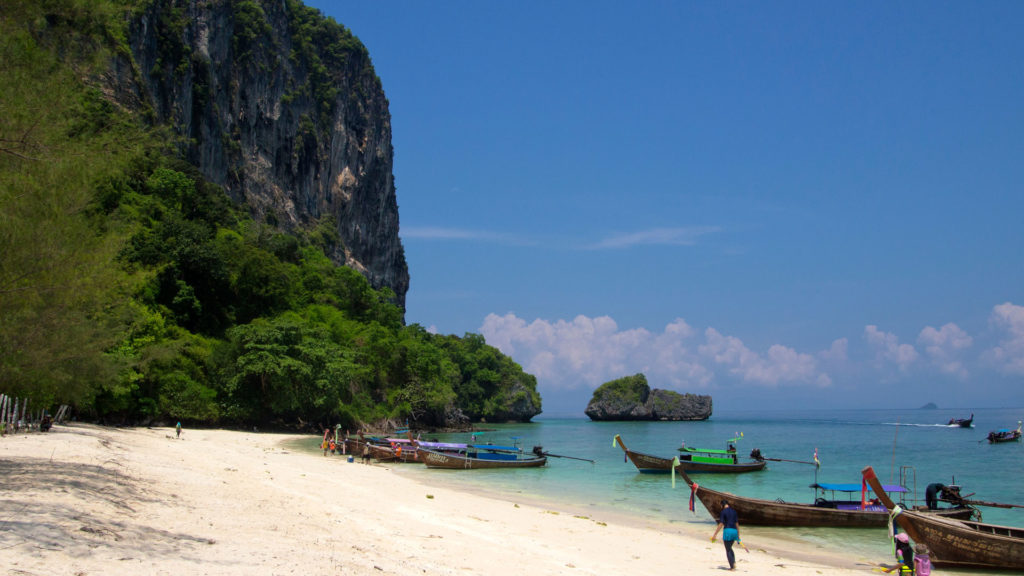 Most of the visitors remain at the beach where the boat drops you off and just enjoy the day. A nice option, but a better one in my opinion is to walk along the beach.
There you can find some nice lonely spots and if you walk to the end of the beach you can take some beautiful pictures with some of the surrounding islands like Koh Kai or Koh Tub (often referred to as Chicken and Tub Island) in the background. Just amazing!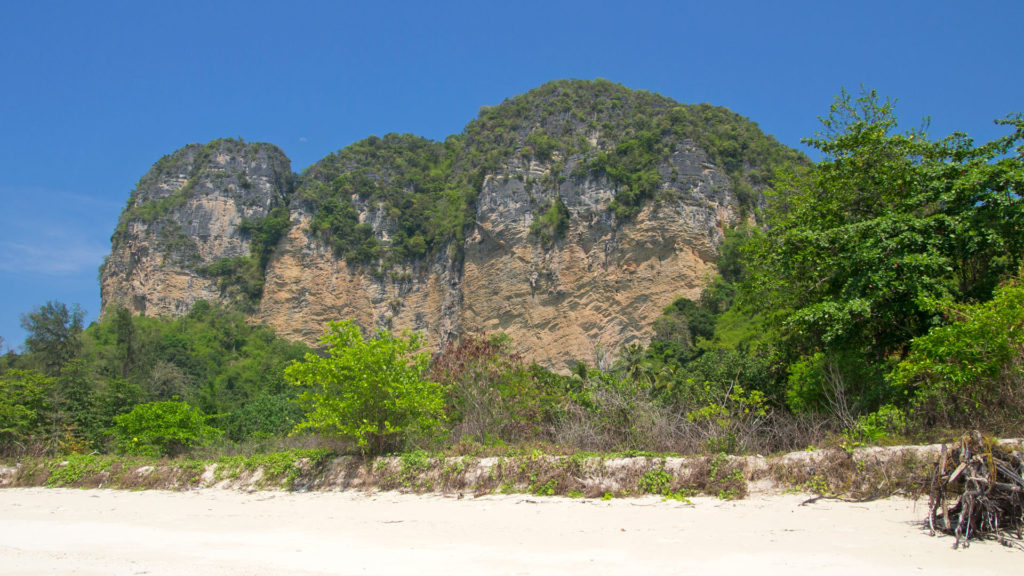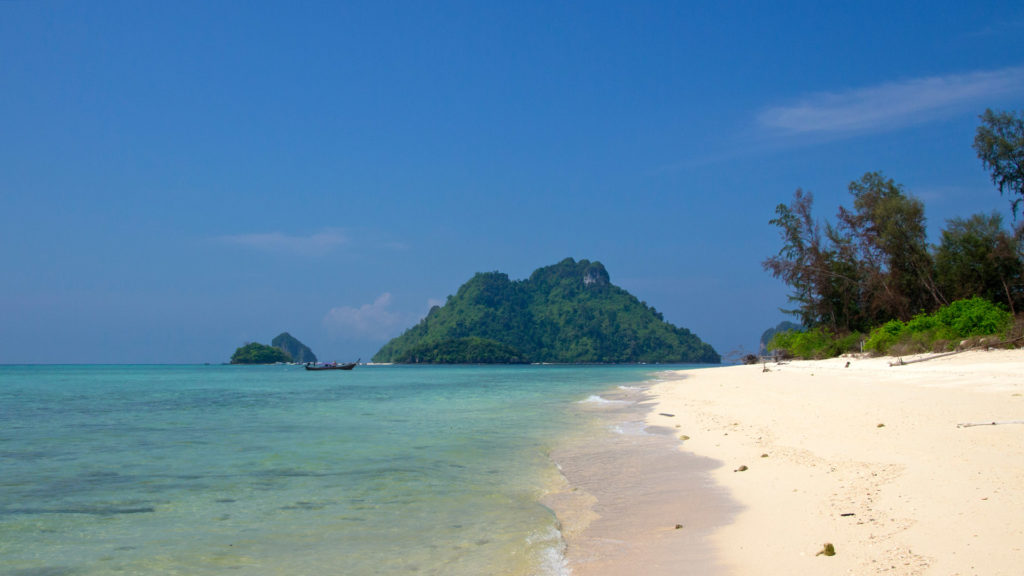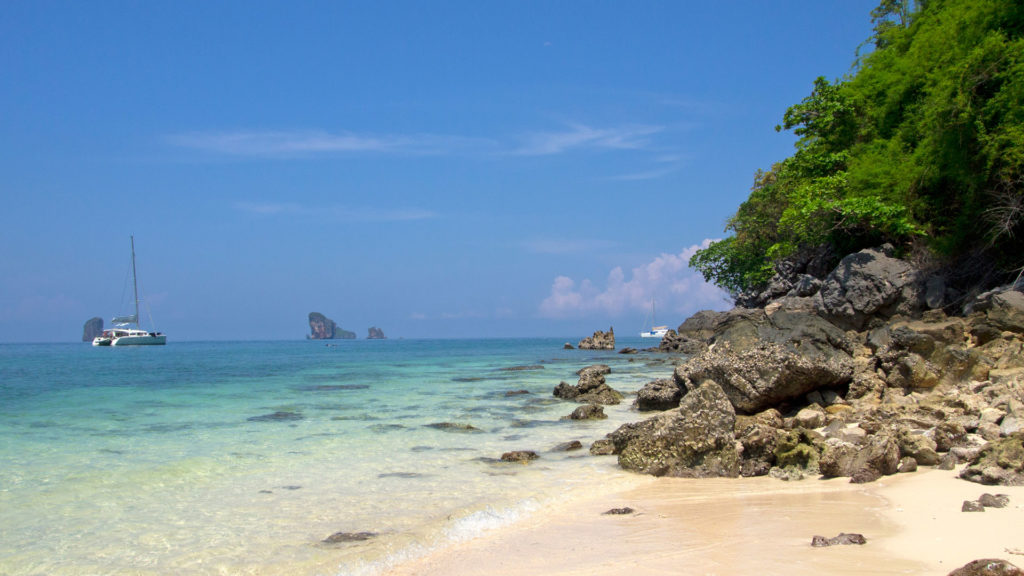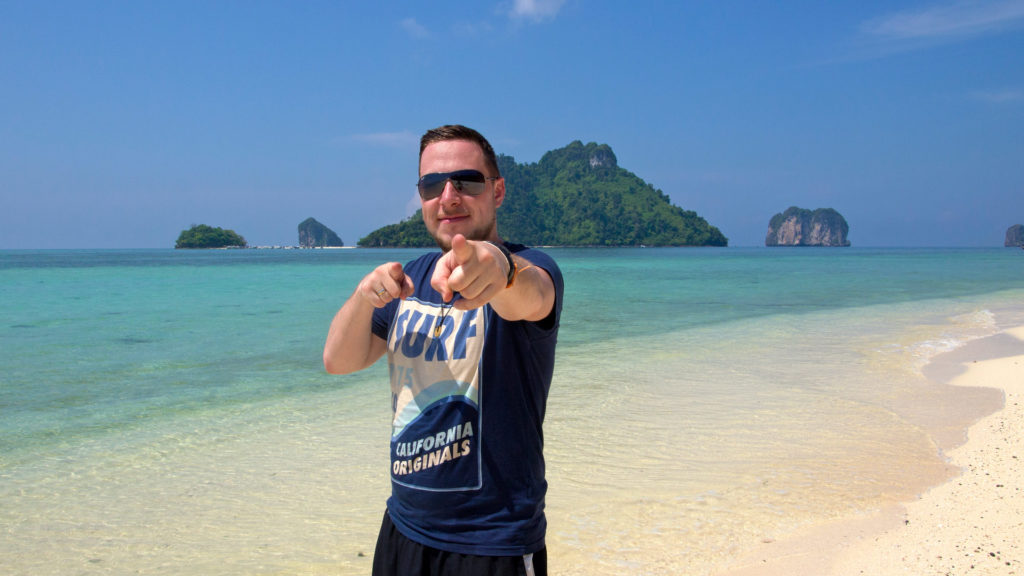 Really beautiful. Not too crowded, almost no boats, only spots in the shadow are a little bit rare. After exploring the island, you can return to the beach where you arrived in the morning, since here you can find more shady places and a small shop with some refreshing drinks and beer of course, as well as a restaurant.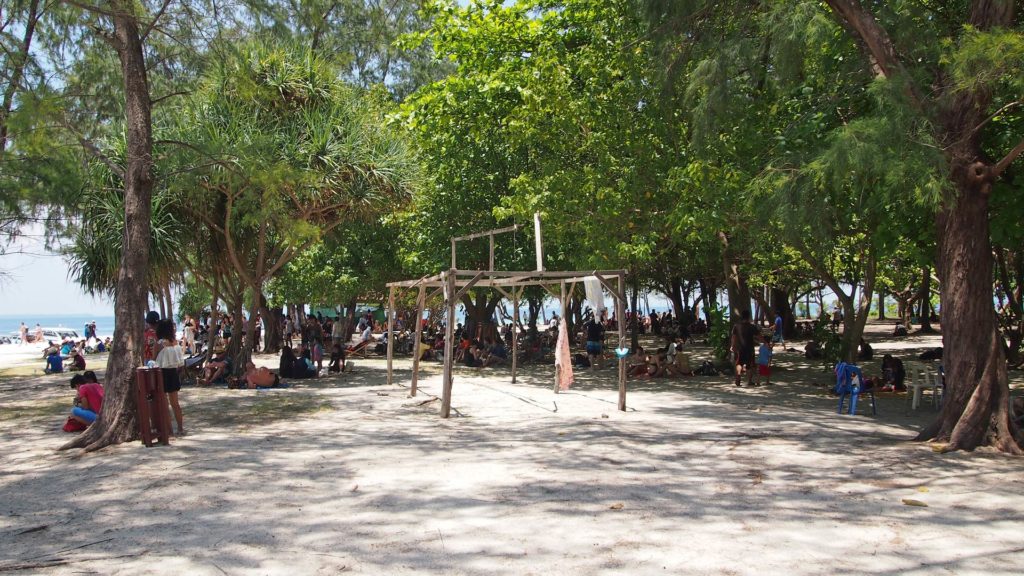 This is a part of the only hotel or rather a small bungalow resort, the Poda Island Resort. Apparently, there is only electricity between 6.00 P.M. and midnight and an internet connection is not available at all. If all that doesn't bother you and you get along with a mobile internet connection from your smartphone (which works well in my experience), you can stay a night on Koh Poda.
Although at this beach all the boats are laying during the day, around 1.00 or 2.00 P.M. it gets really empty and you will get some stunning views and true postcard motives for your camera. Additionally, there is much space for swimming and snorkeling.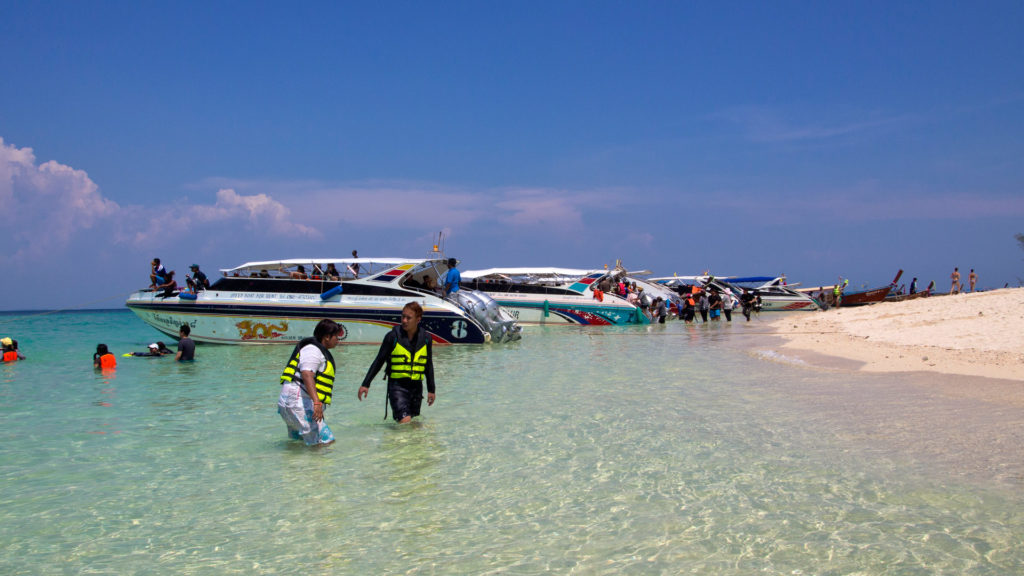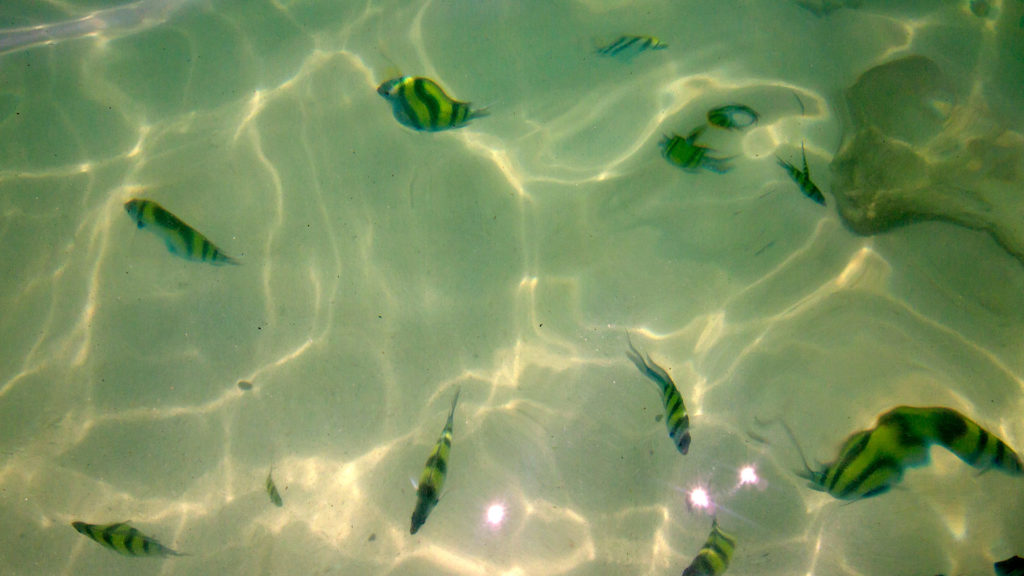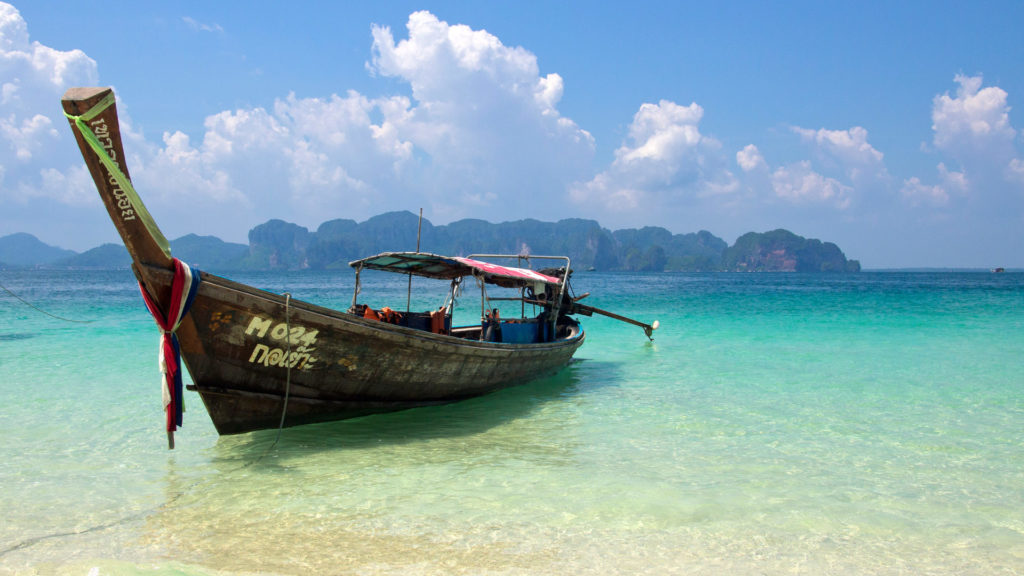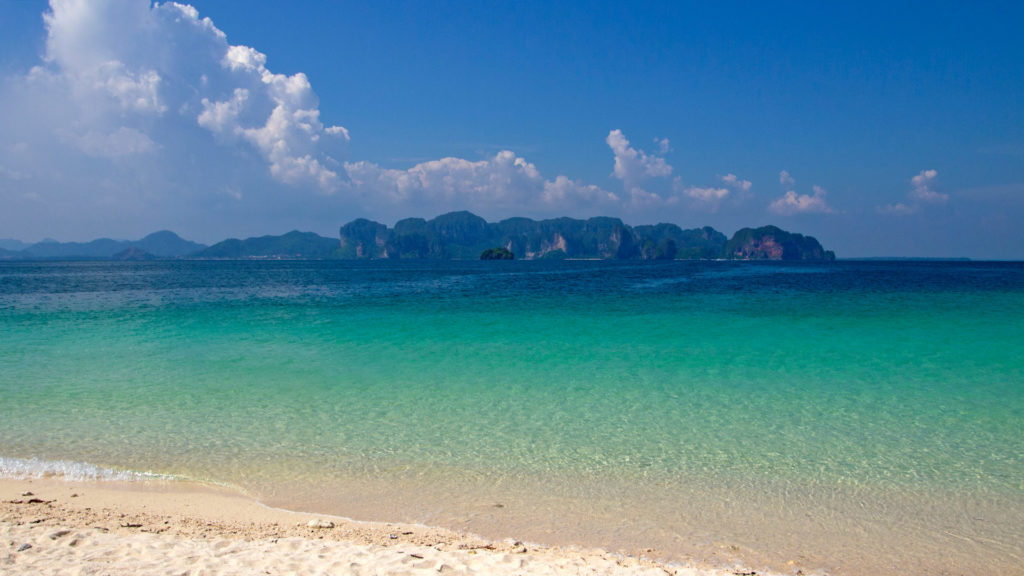 A last picture from Koh Poda and the absolutely amazing day comes to an end. I can totally recommend this trip to everyone who's going to Krabi or rather Ao Nang. All this for about € 10 should be on everyone's budget.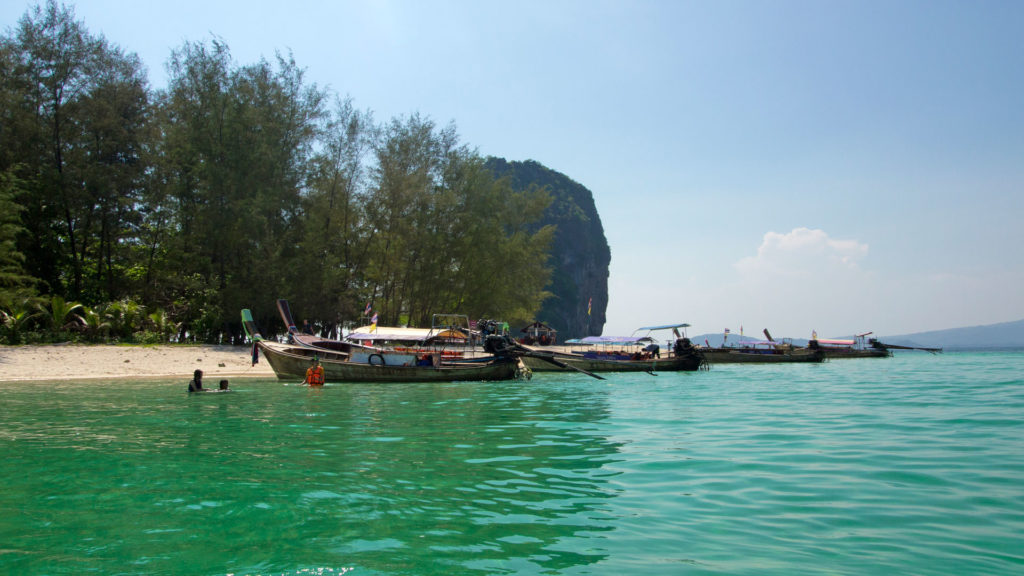 Plan your trip to Krabi now
More hotel recommendations for Krabi:
---
Have you ever been to Koh Poda? How did you like it and are there any islands close by that you prefer? Leave us a comment below!