Dieser Artikel ist auch verfügbar auf: Deutsch
The east of Lombok is still an undiscovered and off the beaten track part of the island. Here you can also find some Gili islands that belong to the most unknown around Lombok: Gili Kondo, Gili Bidara, Gili Kapal and Gili Lampu.
East Lombok – the secret Gili Islands
If you wanna have some paradise feeling without much tourism on Lombok, you definitely should visit these islands. Especially when you're looking for nice snorkeling spots with colorful corals (that are still alive) and fish.
In particular, Gili Kapal was my favorite: the tiniest island I've ever visited only consists of sand and was the highlight of my island hopping tour! More about it later…
---
How to get to Lombok
Accommodation in Lombok – our hotel tips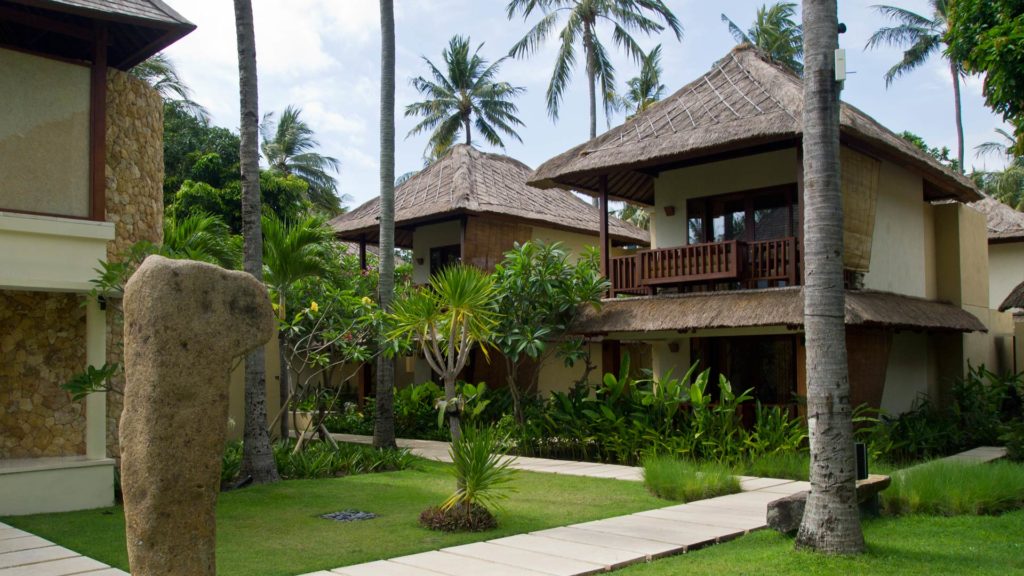 Lombok: Tours and tickets
---
How to get there
You can do a tour to the Gili islands in East Lombok perfectly as a day trip, but you should leave very early. The drive from e.g. Senggigi to the small harbor not too far from the Gilis in the east, which is located about 10 kilometers north from the big harbor Labuhan Lombok, takes around 2 hours.
The way to the east of Lombok itself has already 2 interesting sights: a beautiful panorama view at the mountain scenery and the volcano Mount Rinjani and the Giant Tree Forest before the harbor.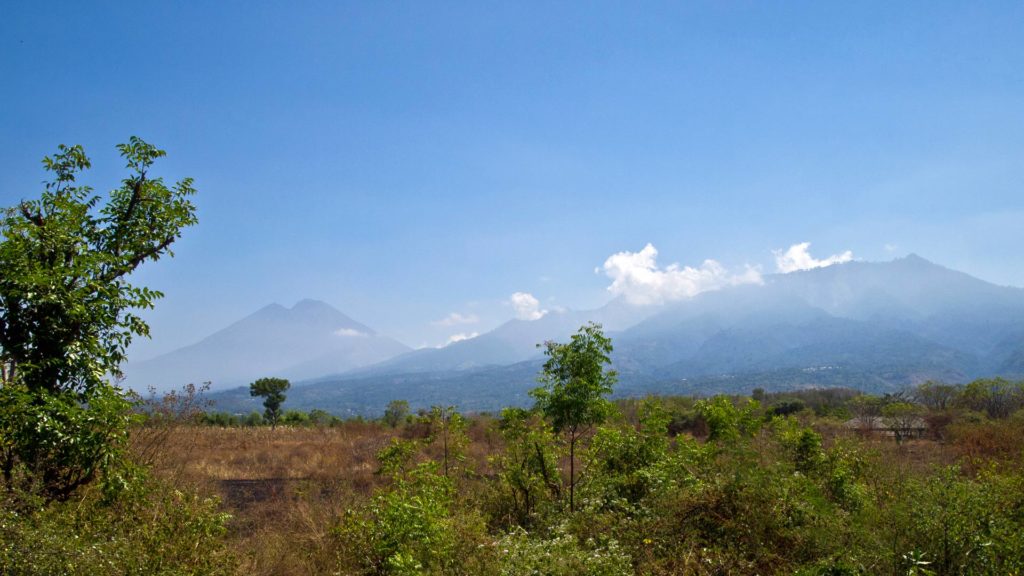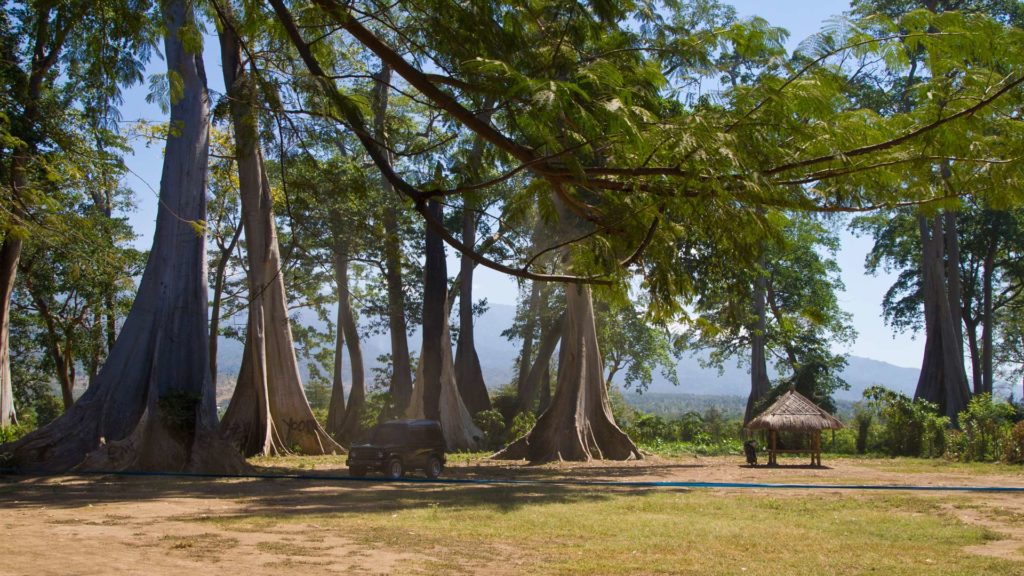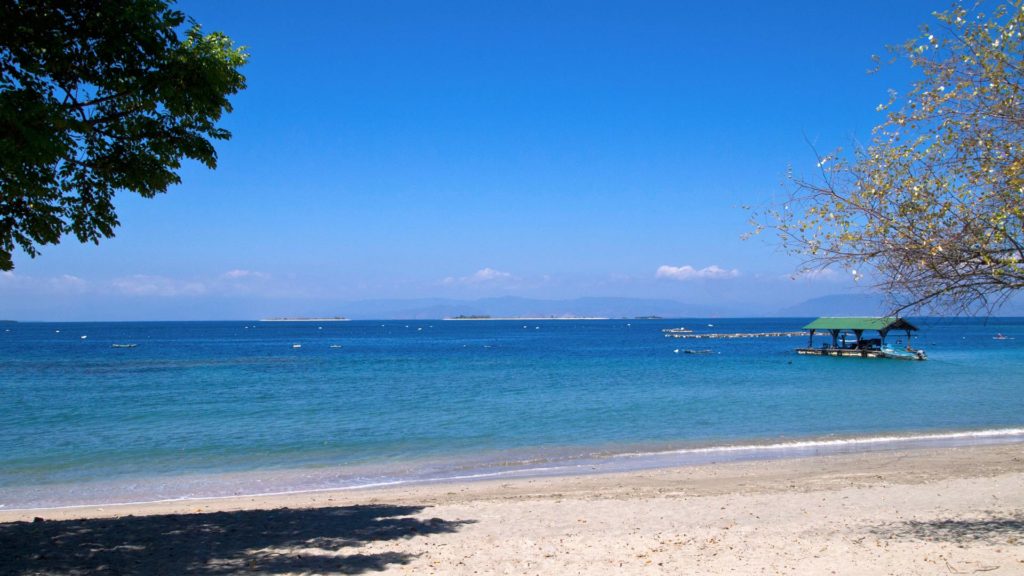 Gili Lampu (Gili Petagan)
Usually the first stop of this island hopping tour is the mangrove island Gili Petagan. The island offers almost no beaches but already has the first snorkeling highlights with many corals and fish, including Nemos.
Gili Kapal (Gili Gosong)
Let's go to the tiny island Gili Kapal – which is actually only a big sandbar where you can reach the other end within a few seconds. This is why sometimes it's called Gili Gosong (in Indonesian "Gosong" means sandbar). Depending on whether it's high or low tide, it can happen that the island is hardly accessible because it's almost completely under water. Then it gets the name Gili Kosong. This is a funny Indonesian wordplay since "kosong" means empty/vacant.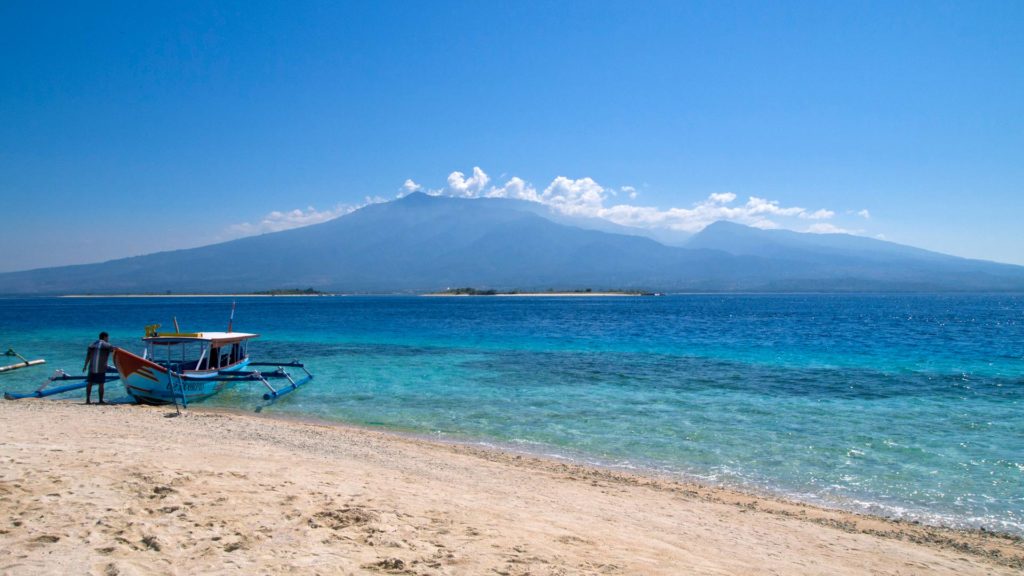 So obviously, it's best to visit Gili Kapal during low tide. During this time the water is so flat, that you can walk very far in the crystal clear water at the east side and have a view at Sumbawa. The other side is still good for swimming and snorkeling.
I was instantly impressed by this island, even when there's actually nothing to see. But the water is certainly the cleanest I've ever seen on Lombok and the other Gili islands – in a few places you have a South Sea or Maldives feeling!
And if you're lucky, you can even have the sandbank island completely for yourself. Namely, when there are no other tourists at the moment. A total Robinson Crusoe feeling. Awesome!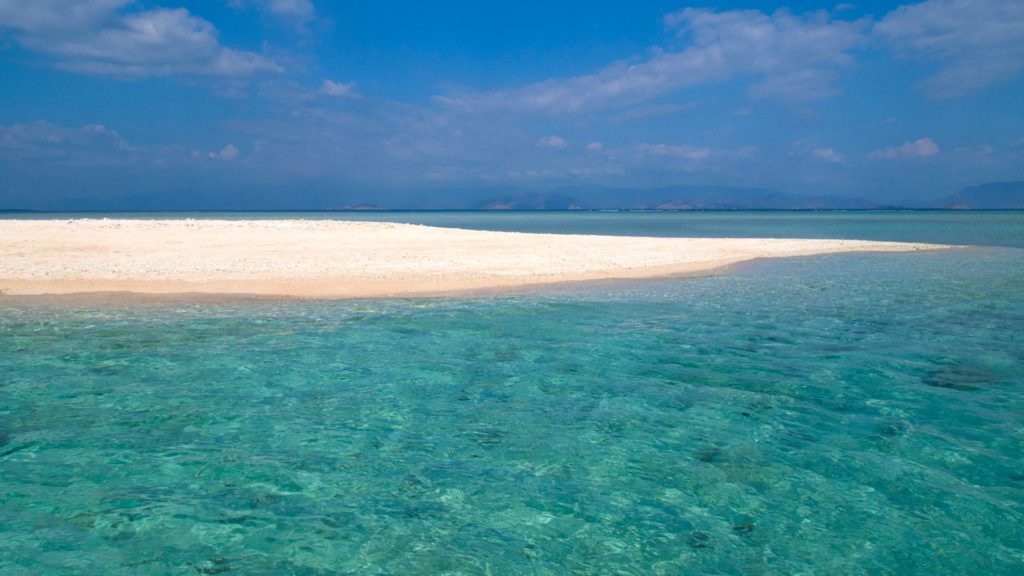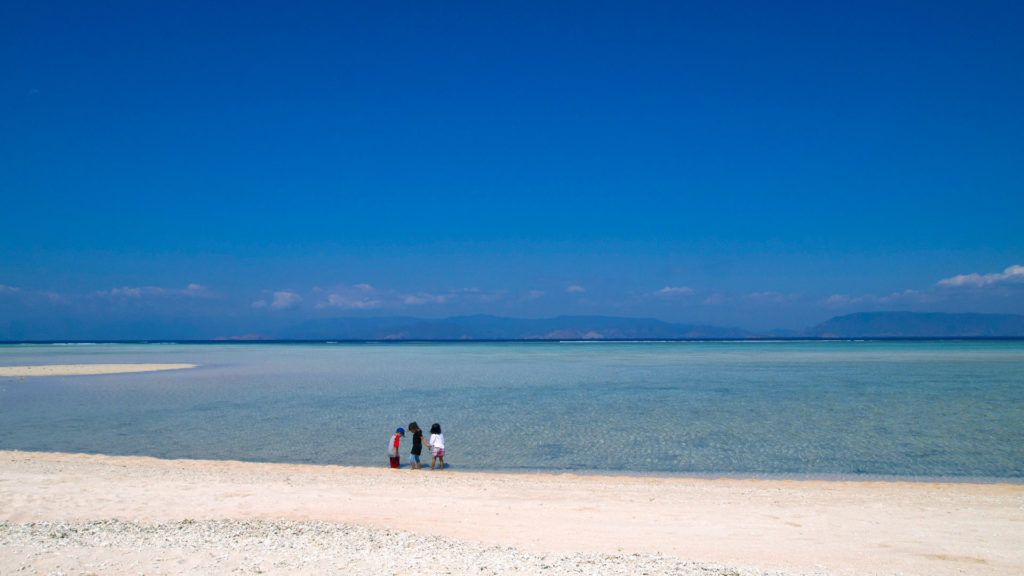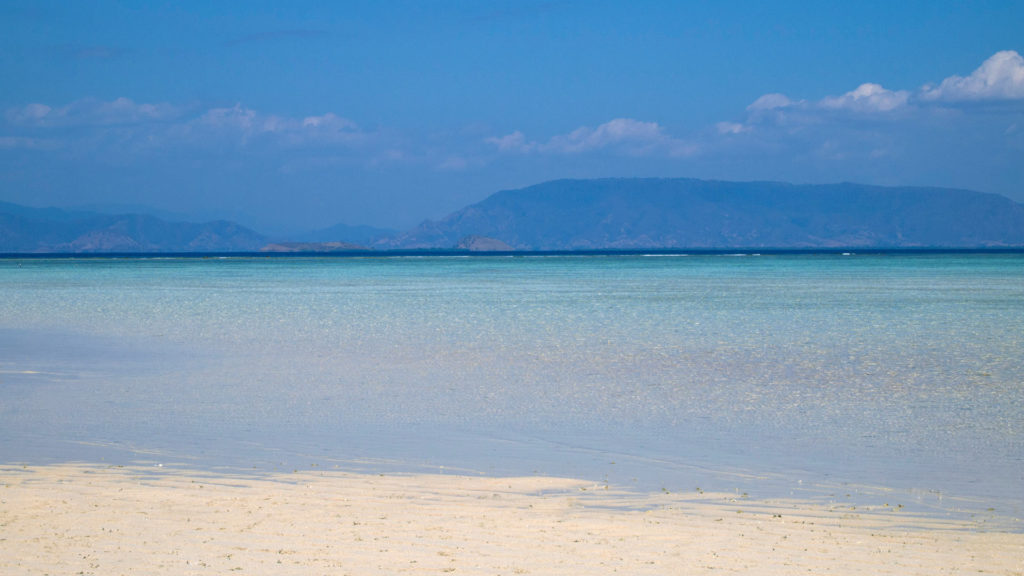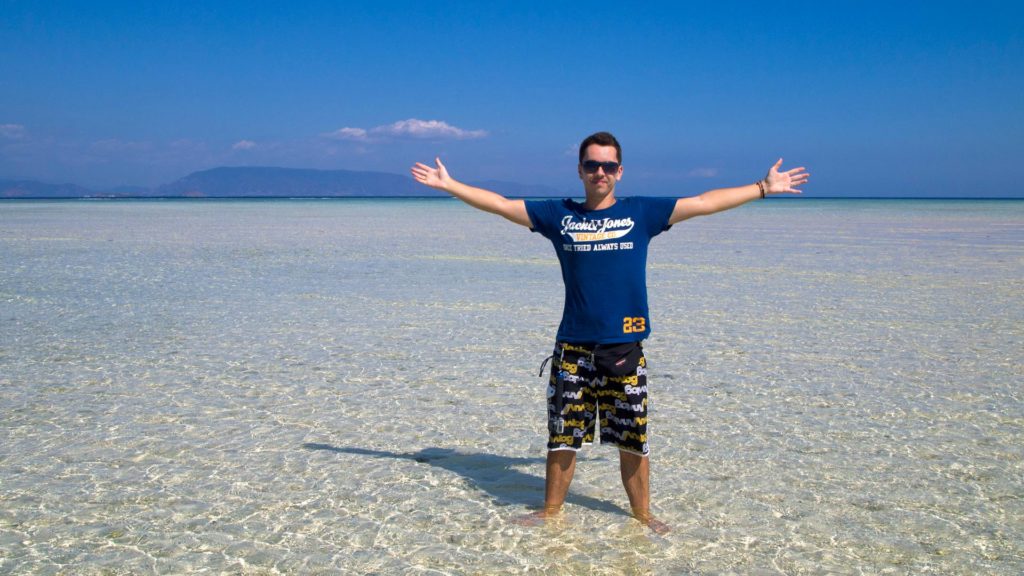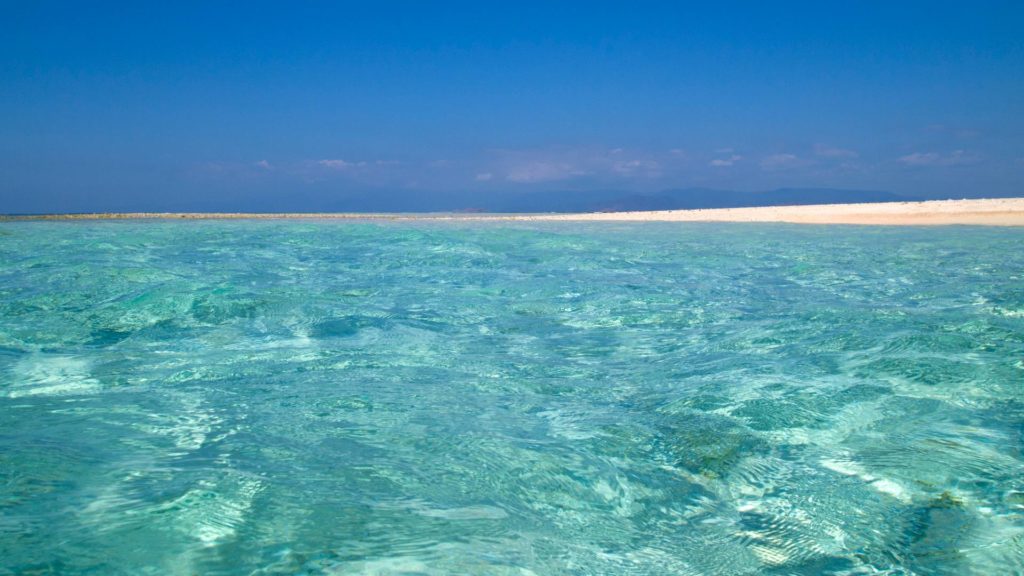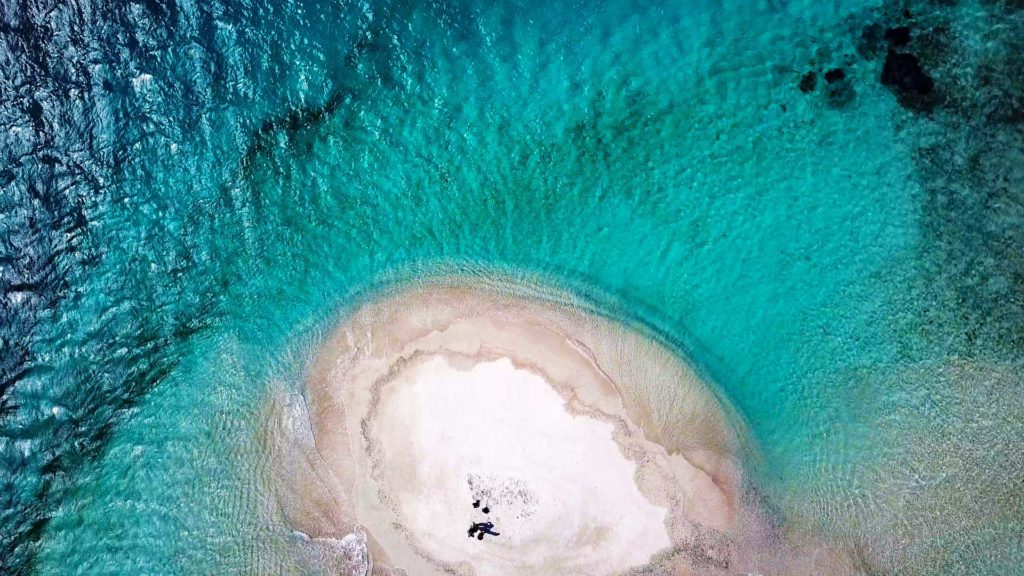 Ok, there's one disadvantage though: on the island there's no shadow at all and in the blazing sun you ought to be careful! Don't forget your head covering and sun protection.
Gili Bidara
After a relaxed stay on Gili Kapal, the next station was Gili Bidara. It is significantly larger and has a small jetty, which is currently broken and isn't really good for the nice beach atmosphere. Nevertheless, in front of this pier, there is a wonderful snorkeling spot with many corals and fish. Here I finally saw my first Nemo.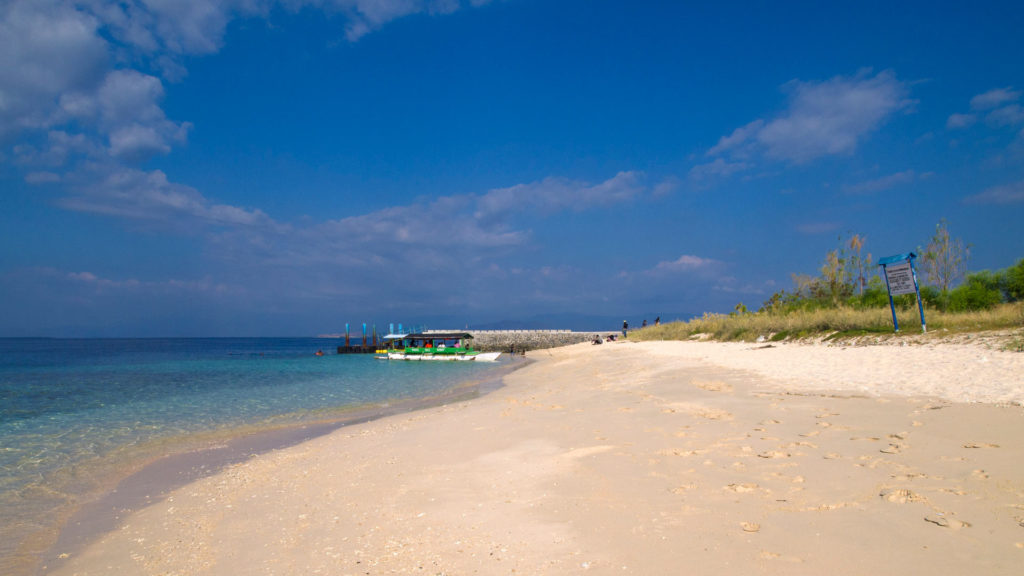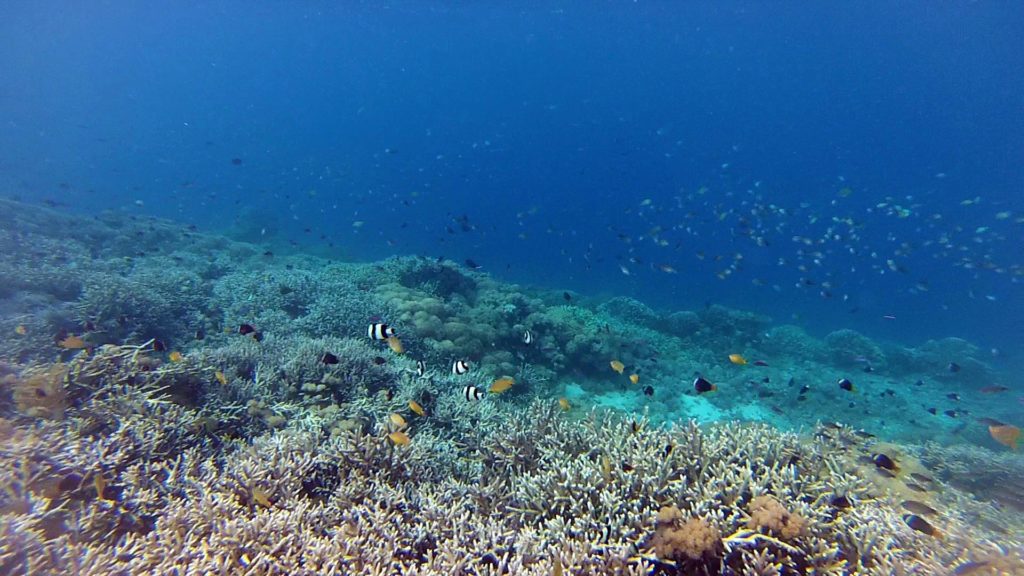 Apart from that, Gili Bidara is uninhabited and very quiet. If you have enough time, you can even take a relaxed walk around the island.
Gili Kondo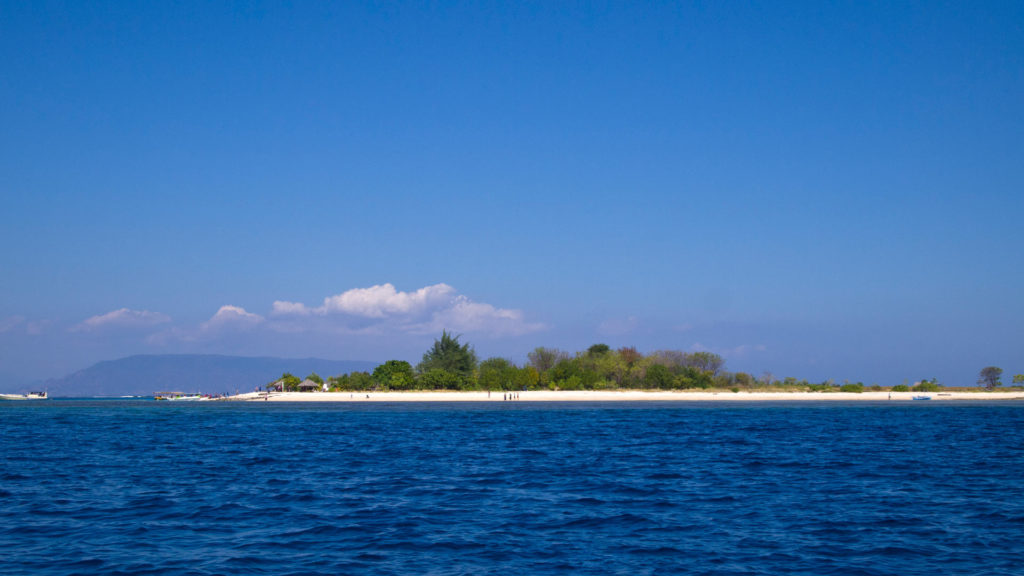 Gili Kondo is the most known and popular Gili island here in the east. You could say it's something like the Gili Trawangan of East Lombok. Especially locals like to come to Gili Kondo since it's a popular camping island. At the main beach you can find some places to sit (so-called Berugaks) and also a small shop selling snacks, "Pop Mie" and drinks.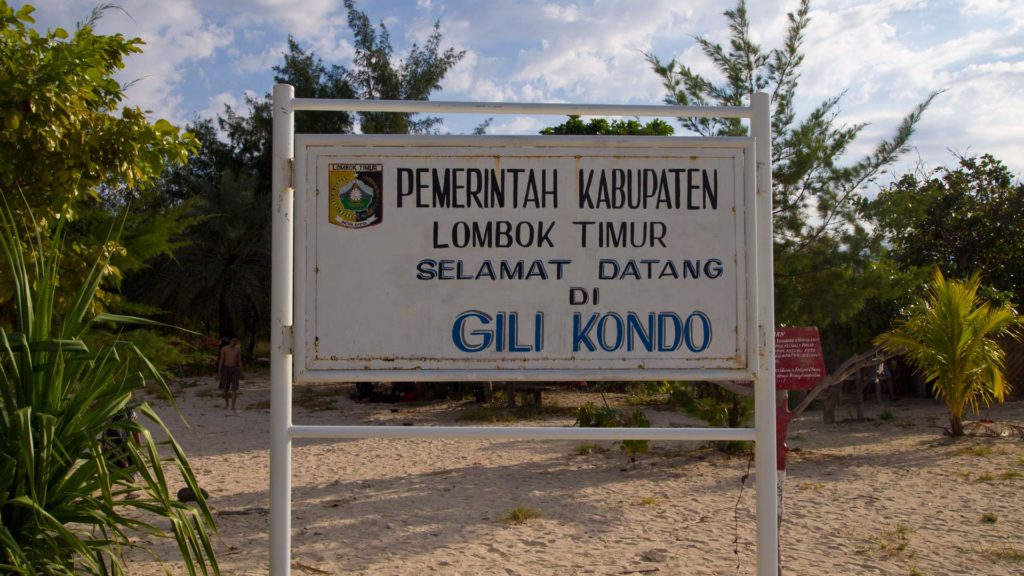 Although there's not much tourism in East Lombok, the island and its main beach may get quite full. This is because of the many locals that like to come here on weekends or holidays. Hence it's best to come in the week, when there's almost nothing going on.
Also, here you can perfectly snorkel and see many corals. Unfortunately, I already saw the first trampled corals. But most of them are still alive and just beautiful. For the sake of the nature, please be careful when you snorkel here.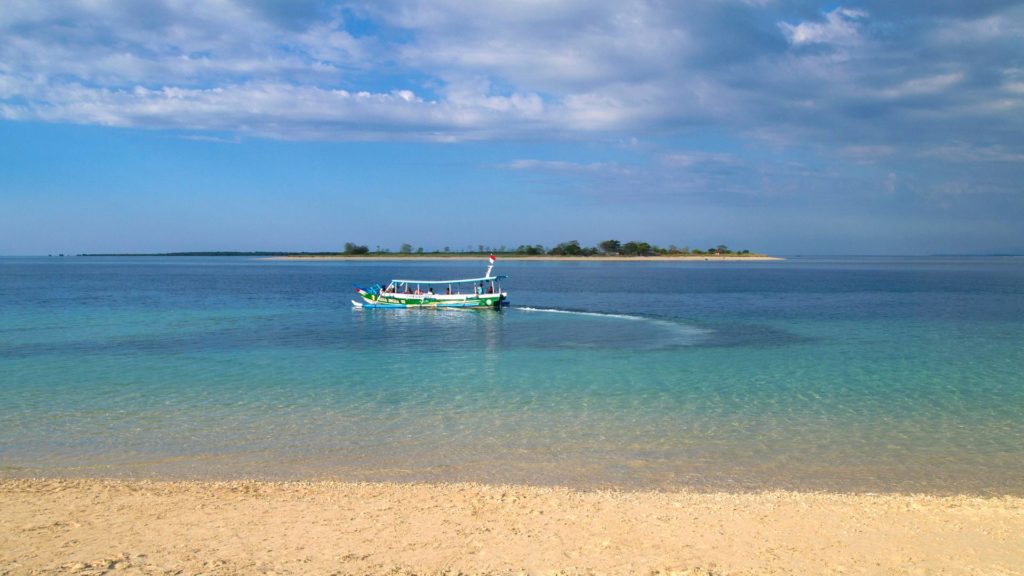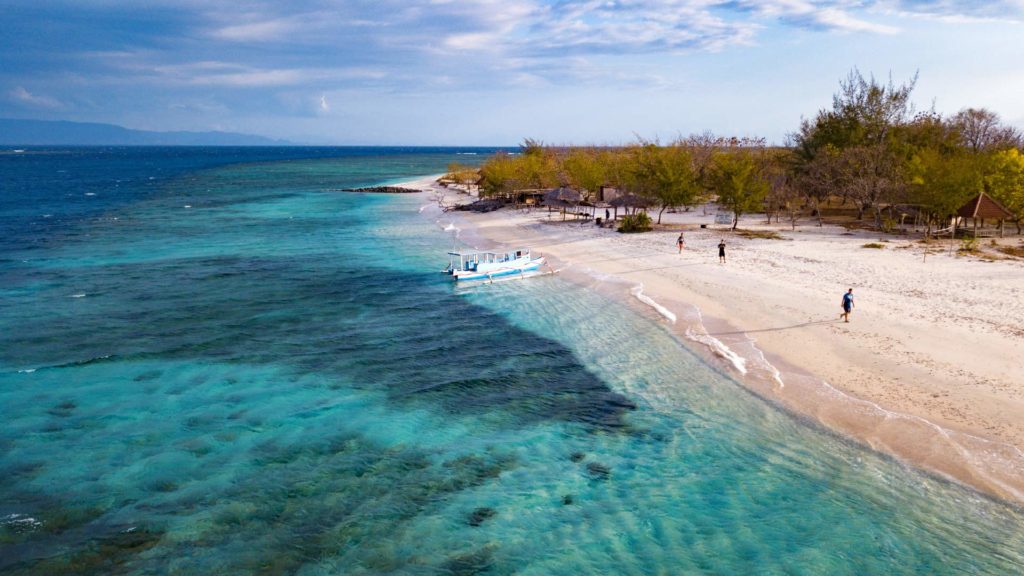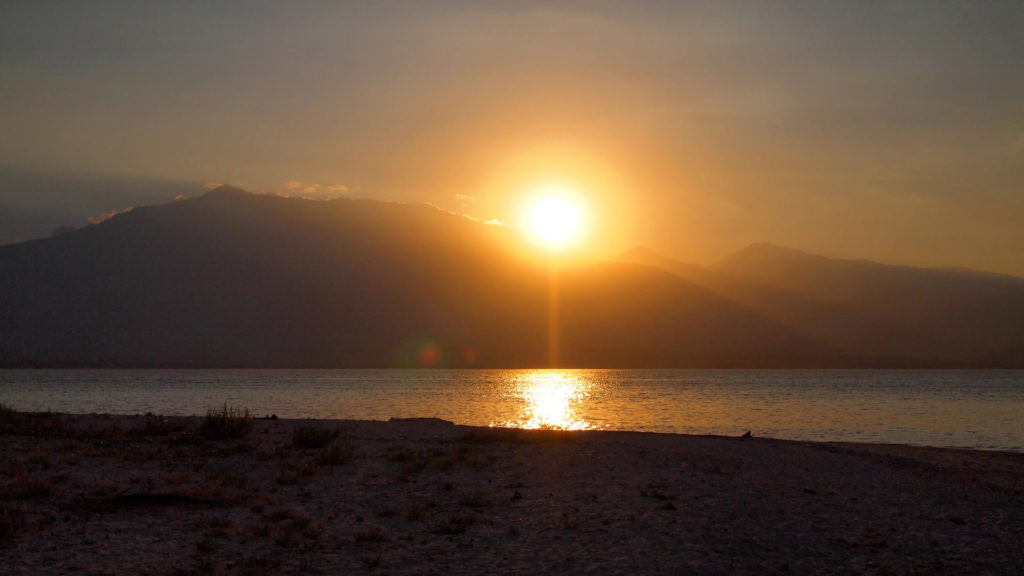 Conclusion
A tour that I can recommend to everybody! Even though the way to the east is very far. Especially the tiny island Gili Kapal is a special highlight, that you won't find anywhere else on Lombok. But also the other islands are worth to be seen, especially when it comes to snorkeling!
Just as the Gili islands in Sekotong, the southeast of Lombok, these islands here are not to be compared with the 3 famous Gilis Trawangan, Meno and Air. It is even more undeveloped here than on Gili Nanggu for example. There are currently no accommodations on any of the islands and even on the mainland in the east of Lombok the choice is not too big.
You can of course go to the small harbor near the Gili islands by yourself. But keep in mind that the drive is quite long and – even if I would never expect this – in the east of the island there are some towns, where there is much traffic. It's probably better to go by car than with a scooter from Senggigi or Mataram.
I suggest you to take a driver who knows the way for this kind of tour. I made this tour with Condo Lombok and was very happy. The owner and driver Ramdani works closely with the local boat drivers. So you don't have to worry about anything. You can also contact him via WhatsApp: +6281904056966 or +6281339429447. In the boats fit about 15 persons and snorkeling gear is available on board for free.
Have you ever been to Gili Kondo or the other Gilis? How did you like it? Let us know right now!