Dieser Artikel ist auch verfügbar auf: Deutsch
Directly located at the beautiful Mangsit Beach – approximately 5 minutes away from Senggigi, Lombok's tourism epicenter – you can find the Qunci Villas. A hotel with almost 80 rooms, private and luxury villas.
Hotel review: Qunci Villas Lombok
The name Qunci derives from the Indonesian word for "key" – your key to an idyllic Lombok.
---
Location and how to get there
Qunci Villas is located in the North of Senggigi and is easily reachable within roughly 5 minutes. Of course the hotel offers a pickup service from the airport. Who wants to go to Senggigi during his stay can use one of the taxis standing 24/7 at the main entrance.
The location of the resort and the accommodations could hardly be better: a little bit outside of the tourism center but yet directly at an isolated beach. And the private luxury villas are even located on a hill with a breathtaking view.
Rooms and villas
Qunci Villas offers different room categories: the Qozy Rooms, 1 and 2 Unit Bedrooms with a private pool and the Luxury Villas on the hill.
Qozy Rooms
There are overall 64 Qozy Rooms with a garden, full and partial ocean view. Obviously, I would recommend the rooms with an ocean view. The other rooms are nestled in a beautiful and well-kept garden.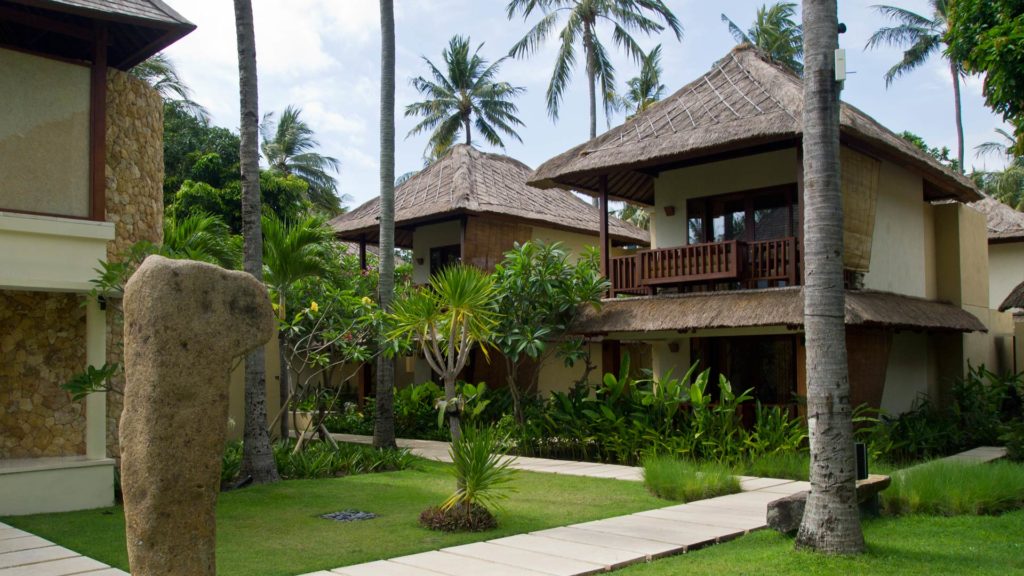 The 4 star rooms are equipped well and have a nice and artful interior. Solely, a TV is not available in the rooms and villas. But this is on purpose so the guest can focus on his idyllic holiday and enjoy it to the fullest. I think this is a nice idea. Of course you can have a TV in your room on request, for those who absolutely can't live without it 😉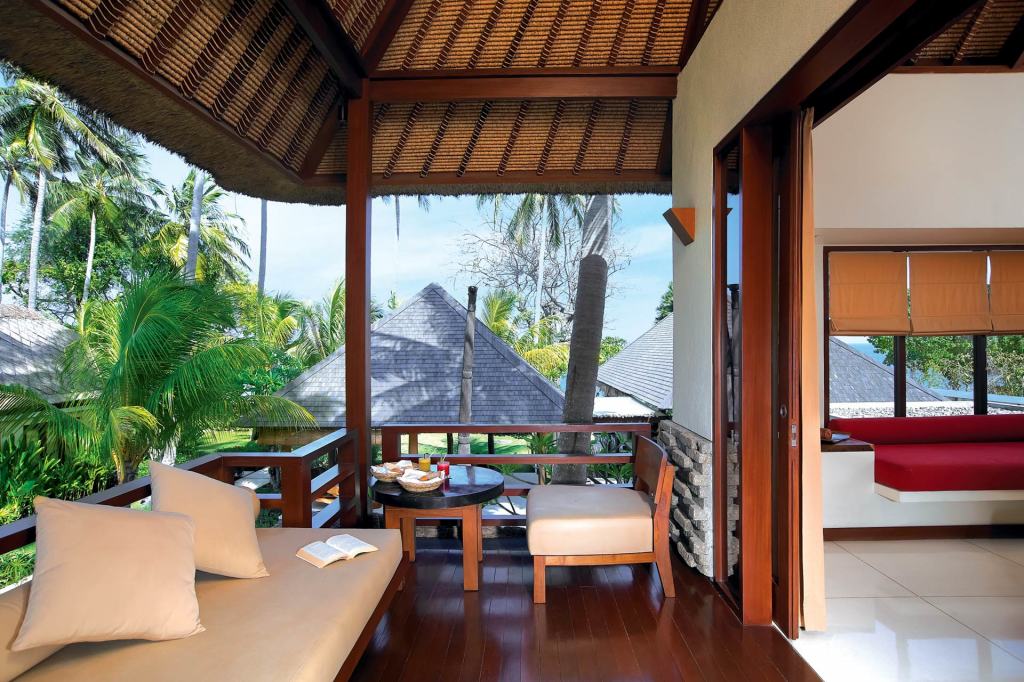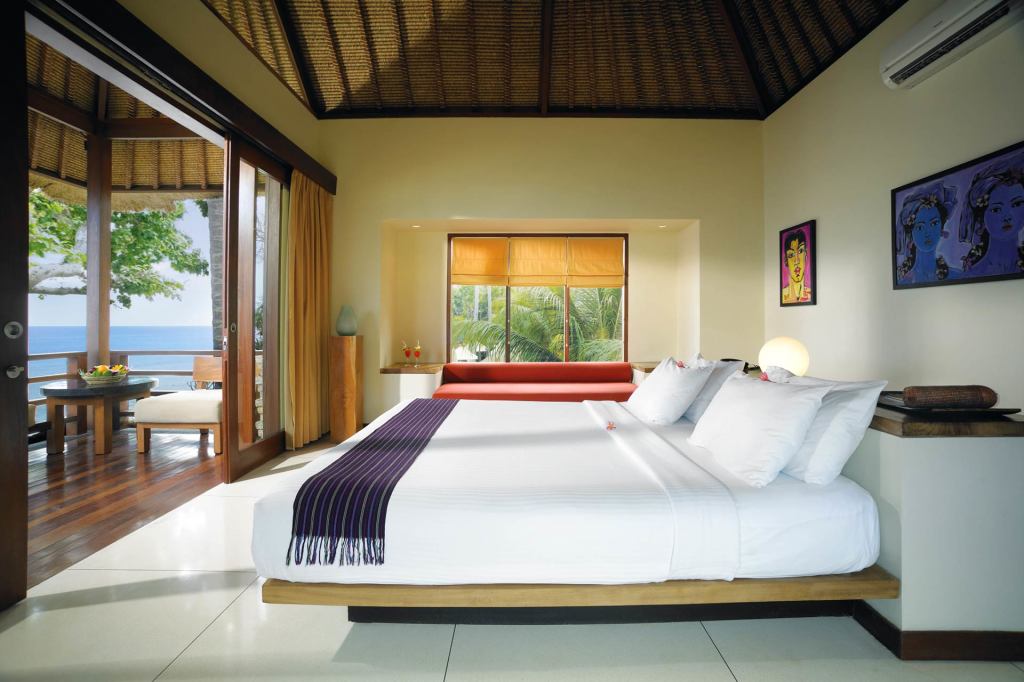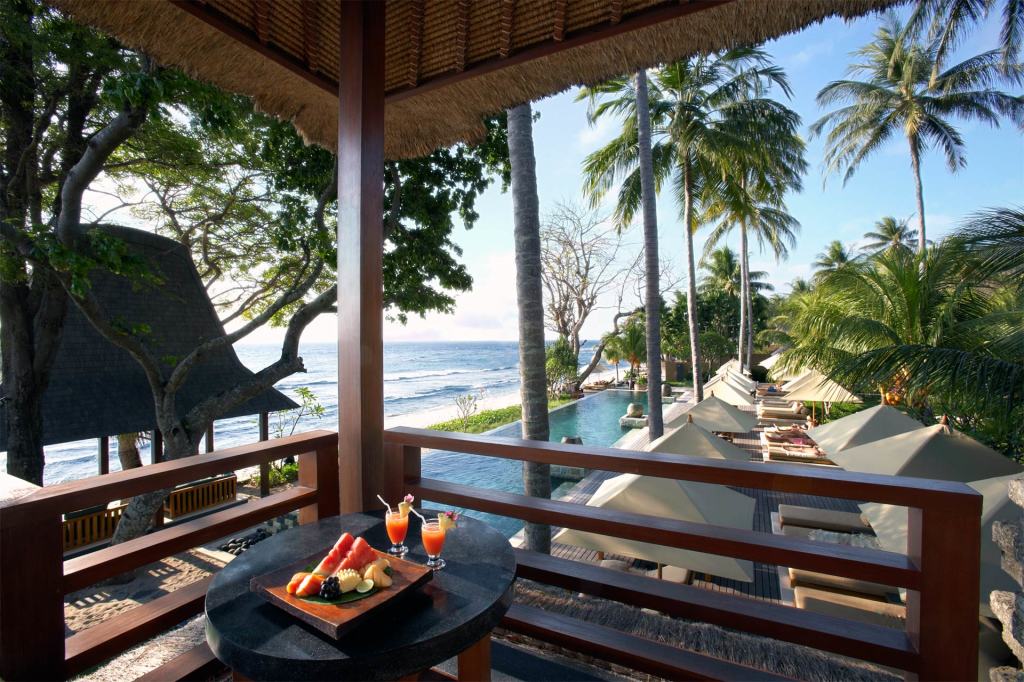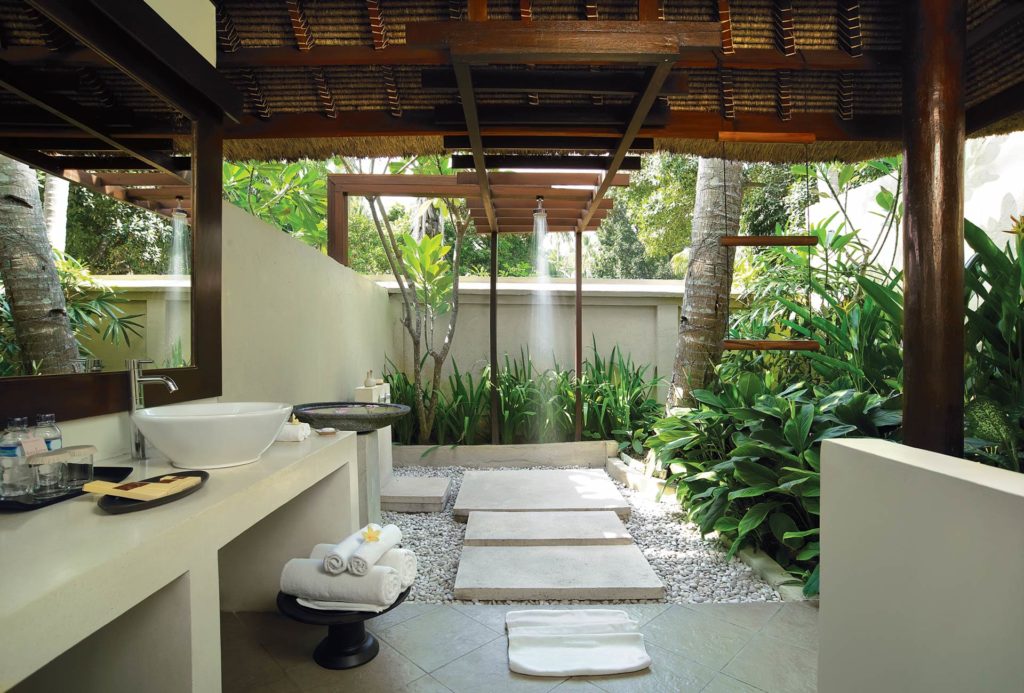 One and Two Unit Bedrooms
In addition to it, they have 12 private villas with a pool. I spent 2 nights with my girlfriend in the "Qenari" villa with one bedroom and was totally impressed!! Waking up in the morning and having your own private pool in front of you is really awesome. Plus, you have your own terrace and loungers with sun umbrellas.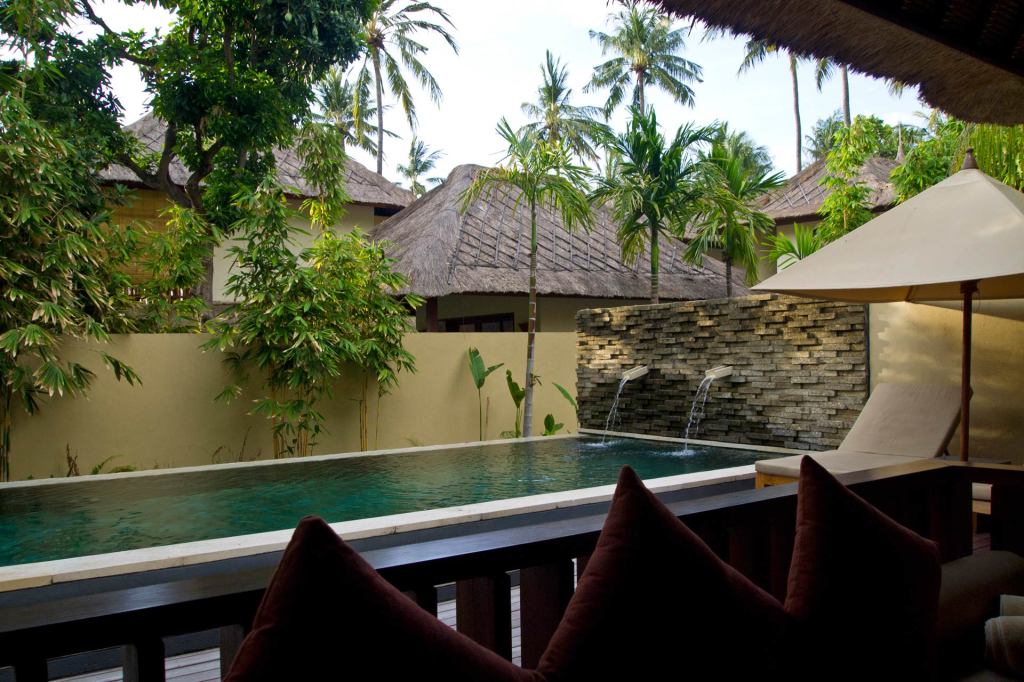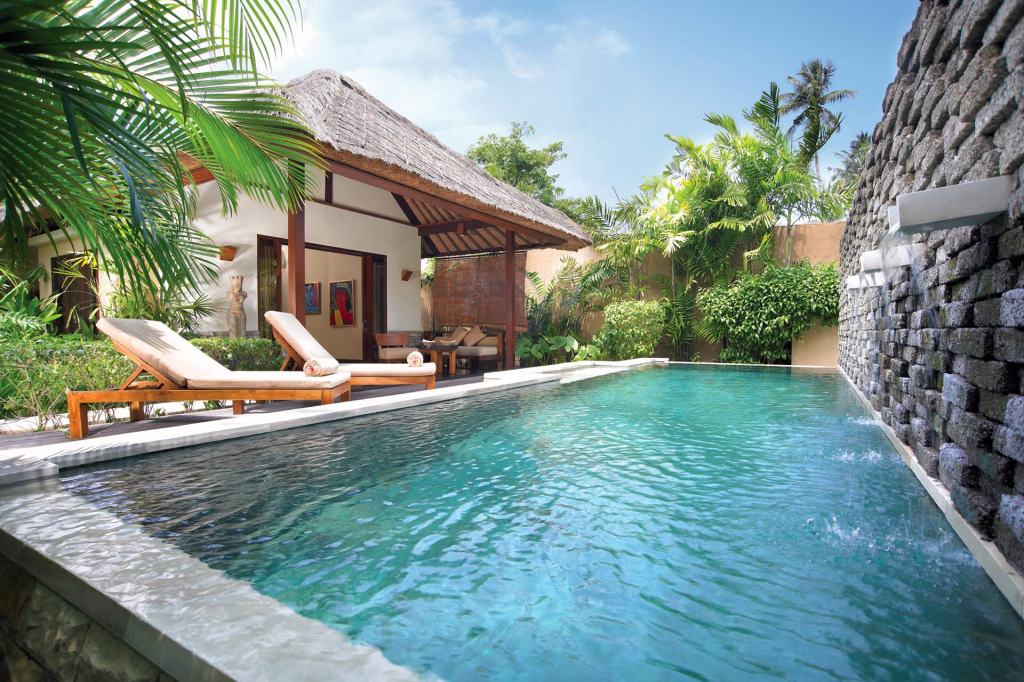 The rooms in the One and Two Unit Bedroom Villas are equipped just as the Qozy Rooms: they have WiFi, AC, a super cozy and large bed, minibar, safe, hairdryer, water boiler, telephone and much more. I also liked the partial open-air bathroom with a huge shower!
At check-in we were welcomed with a welcome drink and a well-filled fruit platter in our villa. This way you can perfectly start your relaxing stay.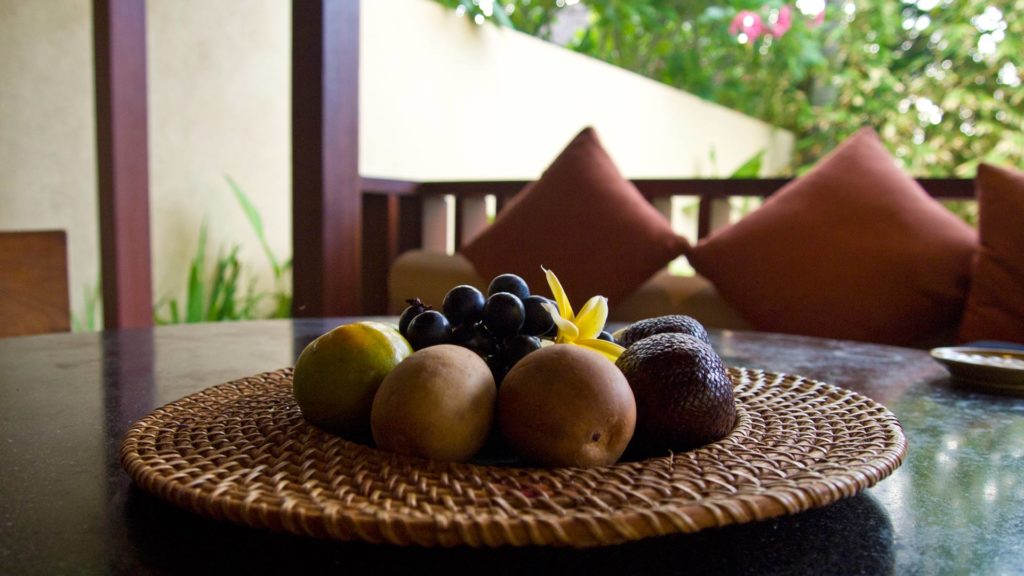 Luxury villas
On the hill opposite of the hotel the private luxury villas "Qusia", "Qunang" and "Qumbang" are located. They seem to be like an own private hotel. This area is strictly accessible for their guests only and it even has its own staff that is responsible only for it. Of course you have your own dining areas and huge infinity pools with a wonderful view on the ocean and the surrounding landscapes.
Eating and drinking
There are 3 restaurants in the hotel area: the Quali, the Quah and the Nooq.
Beforehand I have to admit: in very few other hotels I had such a good and versatile selection of food. Almost every dish we tried – both local and western food – tasted really good.
Even the breakfast menu has much to offer: Nasi Goreng, Brazilian Toast, Mexican Huevos Rancheros, Farmer's Breakfast, Croissant, French Toast and much more. By the way, you can easily order the breakfast directly to your room. Just mark your breakfast choice for the next day on a list and you'll get your breakfast served into your room. Nice service!
The Quali open-air restaurant is located directly at the beach and when the weather conditions are good enough, you can even have a wonderful view on the volcano Gunung Agung on Bali. It is specialized on Asian Seafood, but of course you can choose other dishes as well. Especially for us as a couple a romantic dinner with a sea view was a beautiful experience.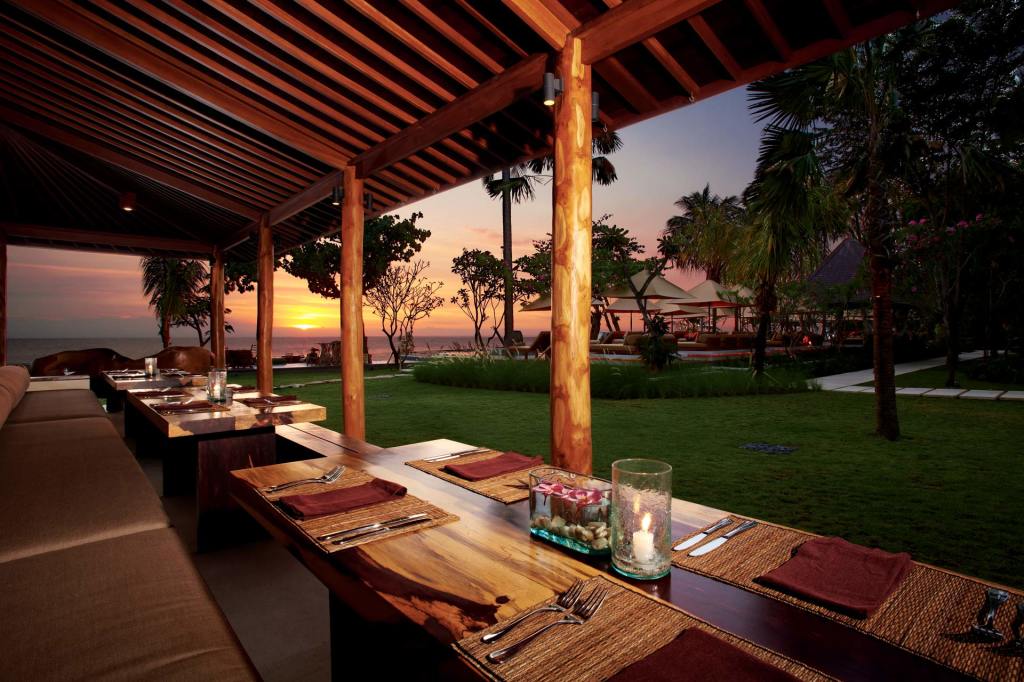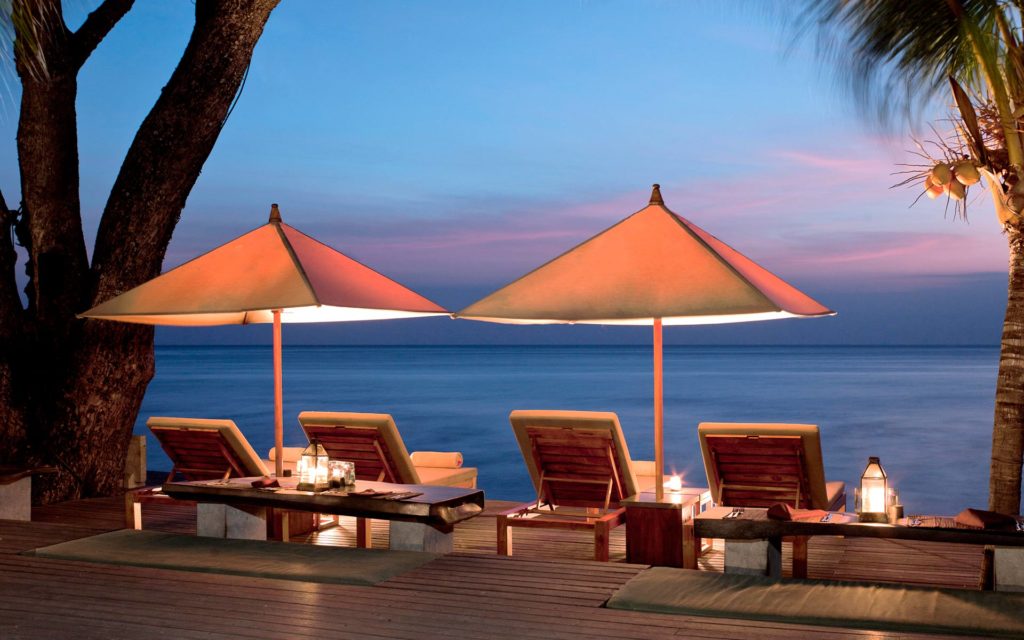 During our stay there was an Indonesian night taking place with typical Lombok food and traditional music. This way you can also get to know the interesting Sasak culture during your stay.
The Quah Restaurant mainly serves Mediterranean cuisine while the Nooq Bar offers Thai cuisine in the evening. The Thai dishes change daily and are really delicious and authentic since the chefs learn to cook them in Thailand. In the afternoon or during the sunset you can perfectly relax at Nooq's Infinity Pool with sea view and enjoy the atmosphere. By the way, there are overall 3 infinity pools in the hotel area.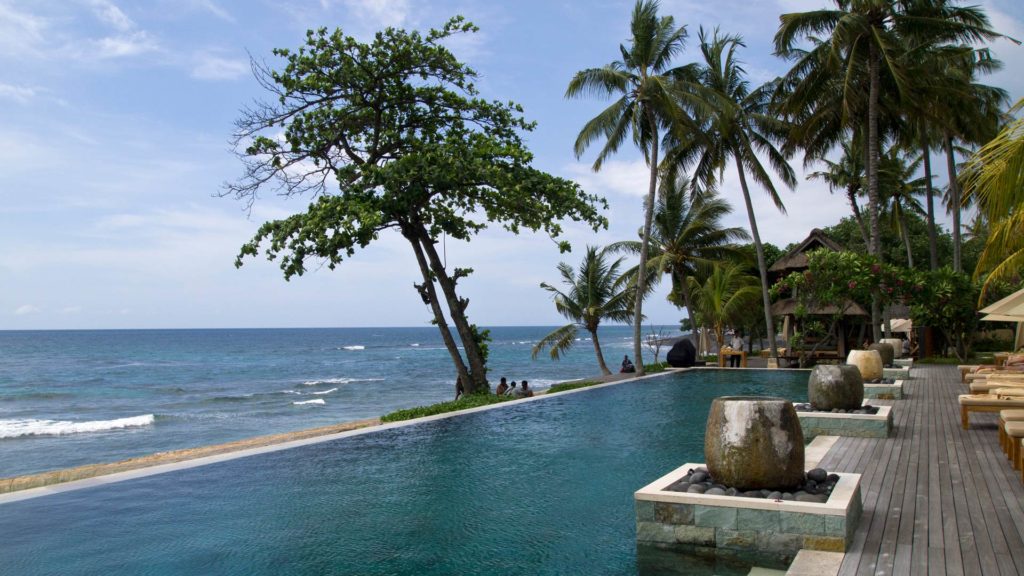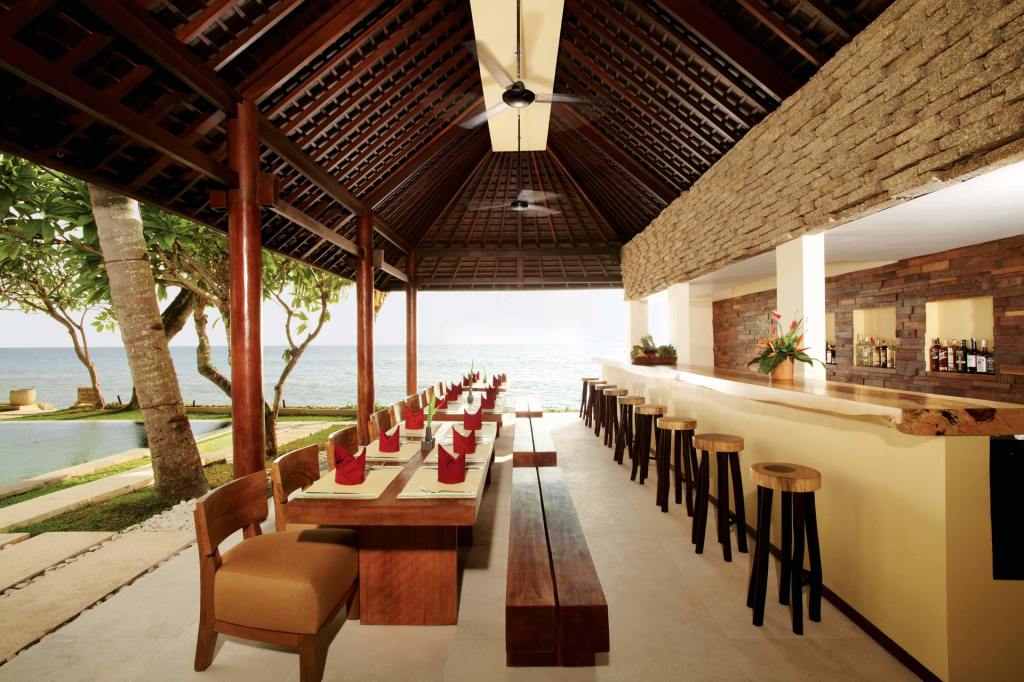 Spa
Unfortunately, I wasn't able to try the Spa for time reasons. But one quick glance at the Spa menu and you can see that they offer many different services. Next time I definitely won't miss this! 😀
You can spoil yourself with a traditional Indonesian or other Asian massage, a jet lag recovery, a half-day treatment (4-6 hours), a couple treatment and much more. Especially the treatment after Rinjani trekking is very mentionable in my opinion since it can be very exhausting for your body.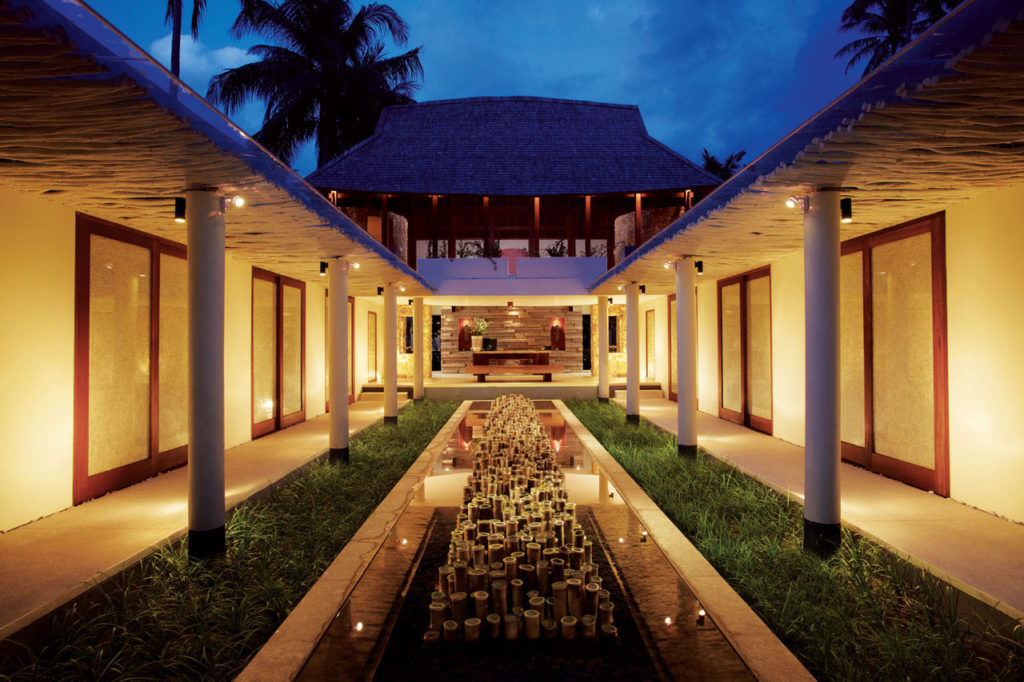 Conclusion
I was very happy with my stay at Qunci Villas and felt well from the first moment on. Temporarily, I didn't have the fastest WiFi, but you can't expect a super connection on Lombok anyway. Also I have to mention the friendly staff that was always helpful and kind.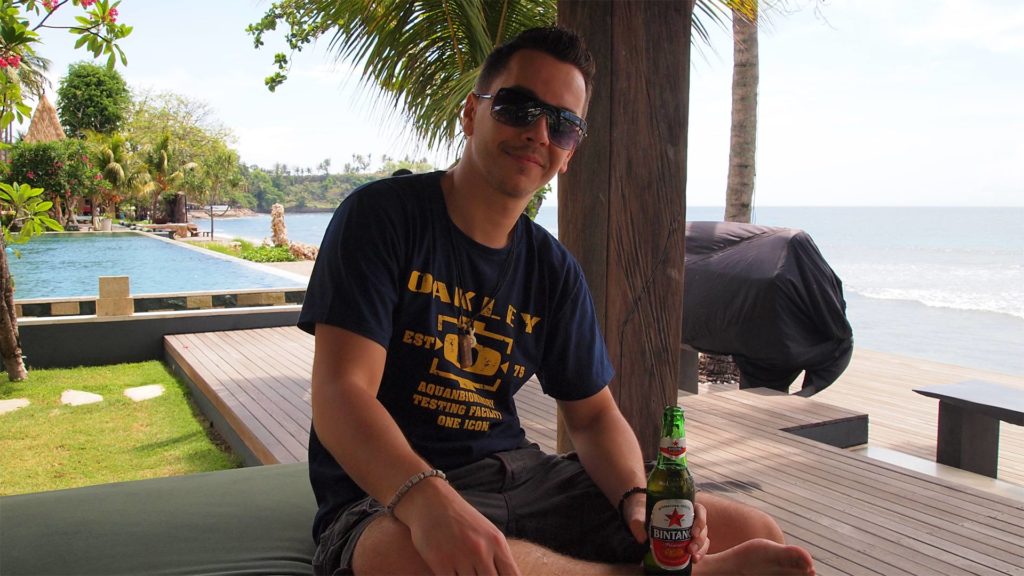 I will gladly come back and can totally recommend a stay here!
By the way: here you can find a nice 360° view of the resort to get yourself an overview of the huge area in advance – well done!
Web: www.quncivillas.com
Facebook: facebook.com/quncivillas
Bookings on Booking.com or directly on the hotel's website.
Photo 2, 3, 4, 5, 7, 9, 10, 12, 13: Qunci Villas
I've been invited to this stay at Qunci Villas. Text and opinions are of course freely written by me. We only recommend hotels when we find they are good!