Dieser Artikel ist auch verfügbar auf: Deutsch
Uluwatu, the often unfairly forgotten southern tip of Bali on the Bukit Peninsula enchants with its rough charm. Rugged cliffs, high waves, sunburned vegetation and long, winding coastal roads create an atmospheric picture whose earthy tones are reminiscent of Greek islands. Bali travelers often forget to include this gem in their travel itineraries, as there are no obvious sights in the standard travel guides except the impressive Pura Uluwatu.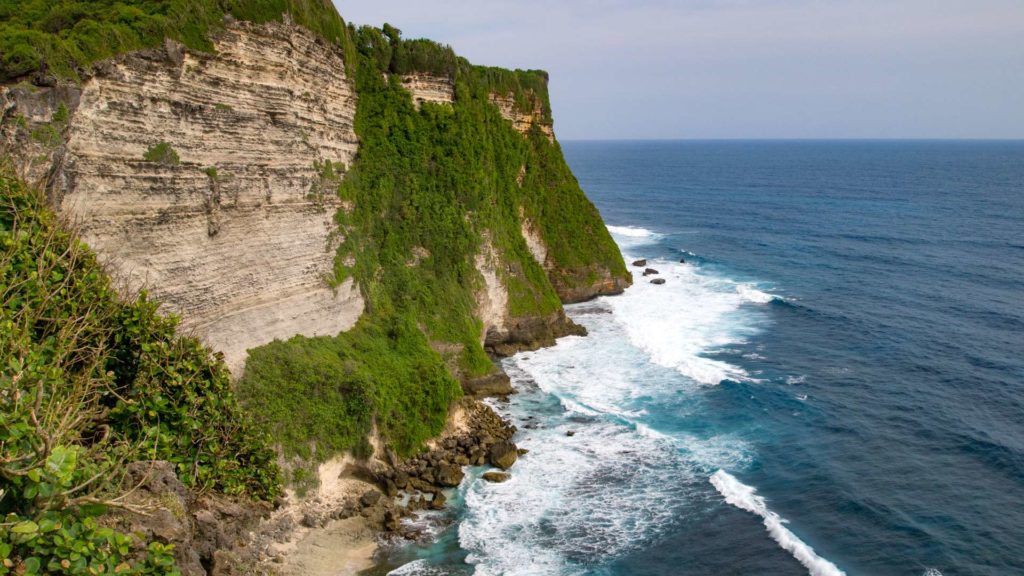 The blogger and Instagram scene has already discovered the picturesque potential of this mountainous coastal area. Gradually more and more tourists are mixing with the die-hard surfers who have long praised Uluwatu as one of the best surfing destinations in the world.
Uluwatu Bali – beaches, sights and must-dos
We recommend you to discover Uluwatu now – before the big buses with day trips that already disturb Balinese solitude in Ubud and the tourist Bermuda triangle of Kuta-Legian-Seminyak start to roll in and destroy the relaxed vibe of this culturally rich part of the island.
Still undecided? Here we have put together 10 reasons that'll make your decision to finally go to Uluwatu even easier.
---
How to get to Uluwatu
Denpasar airport in Bali can be reached with many international and local airlines. You can get a first overview on Skyscanner.
The best way to get to the Uluwatu region is with a driver or, if you are fearless and confident, with a scooter that you can rent easily at the airport. A ride from the airport should take about 90 minutes. The route will lead you from the airport via Jimbaran/Kuta Selatan to the Bukit Peninsula. Before you reach the coast, you will pass Garuda Wisnu Kencana Park (see point 9).
Accommodation in Bali – our hotel tip
The Mule Malu Tropical Stay welcomes guests to its small, but very paradise-like resort. The rooms are built as bungalows and equipped with an open-air bathroom. WiFi and delicious breakfast right on your terrace are included. A salt water swimming pool completes the great offer. It is also located not far to the beaches of Uluwatu. A great place to enjoy your wonderful vacation in Bali!
You can find more hotels on Bali in other places like Ubud, Seminyak or Nusa Dua here.
Uluwatu: Tours and tickets
---
1. The sunsets are unforgettable
In Uluwatu you'll experience sunsets that even surpass the famous ones at Kuta Beach. Especially because you have the opportunity to watch them from an impressive steep cliff, which adds to the whole effect. Grab a cold Bintang from one of the small food stands (in Indonesia they're called Warungs) and allow yourself to be enchanted by the beautiful sky.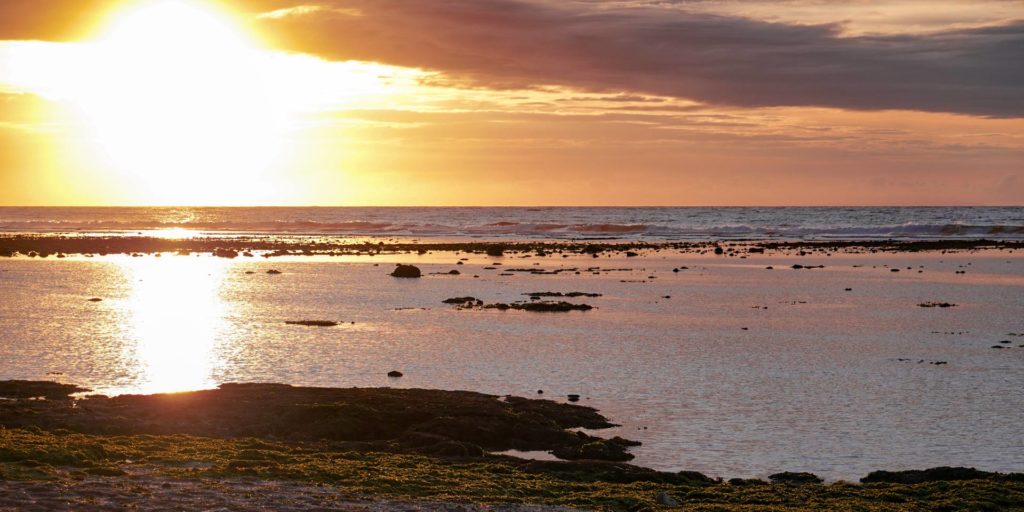 2. The beaches
Take your time, sunblocker and a scooter, hit Google Maps and visit the (mostly) unspoiled beaches of Uluwatu. Bingin Beach is currently the hottest tip among travelers. However, you can only reach it if you are prepared to climb down 180 steep steps – and up again at the end – which in the desert-like climate of Uluwatu might cost you a few liters of sweat. You will be rewarded with beautiful turquoise water and relatively few tourists. Dreamland Beach is more accessible and offers a nice swimming opportunity, but is also a bit busier.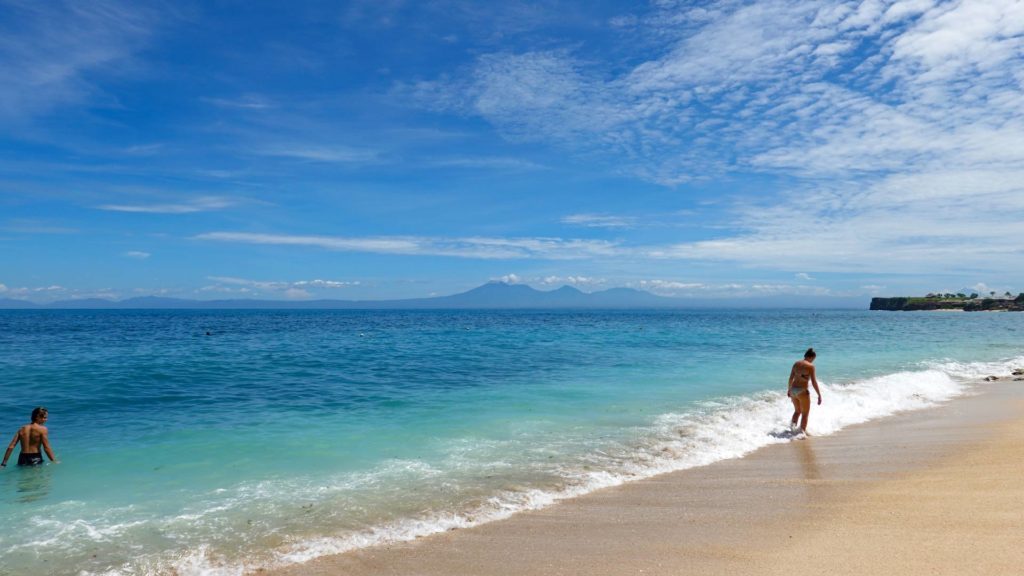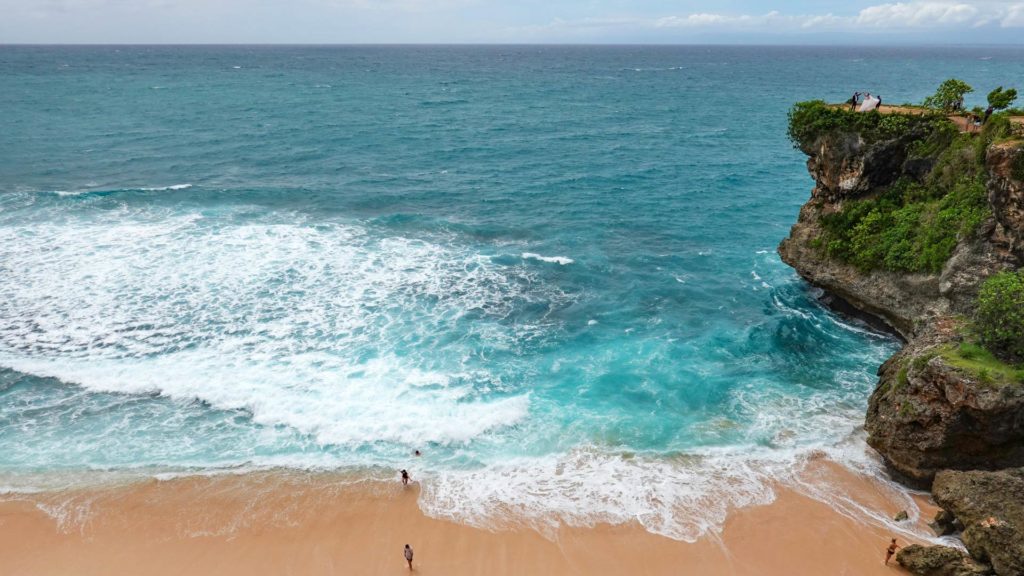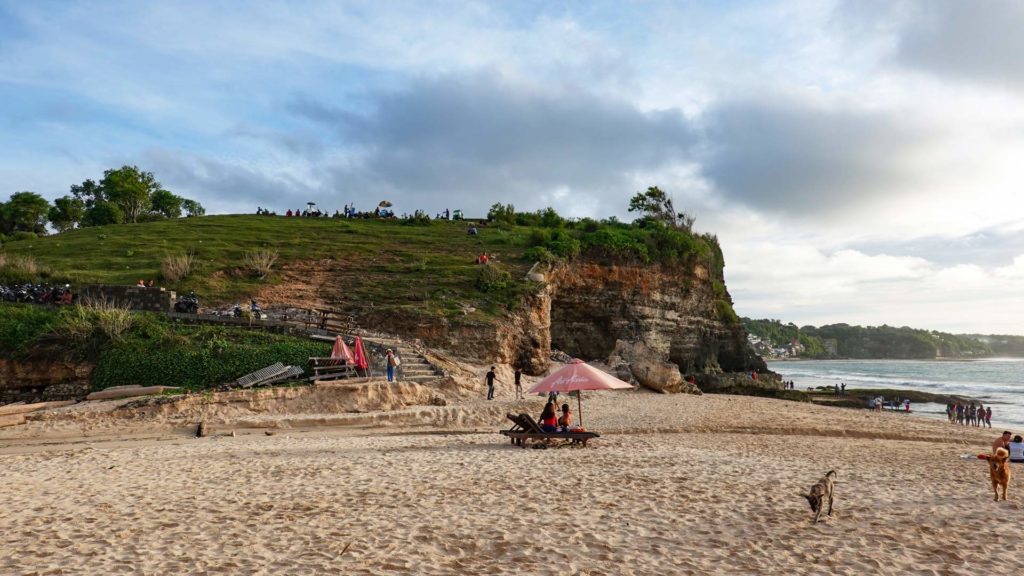 3. Temples
Bali has countless temples – but only 6 of them belong to the main temples that are meant to maintain the balance between human activity and divine devotion on the island. One of these very sacred places in Balinese Hinduism is Pura Luhur Uluwatu. The temple complex high on the cliffs above the sea is not only spiritually and architecturally impressive, its inhabitants – numerous monkeys – also contribute to the charm of the place. These monkeys like to steal cameras, jewellery or water bottles from visitors, so take good care of your belongings.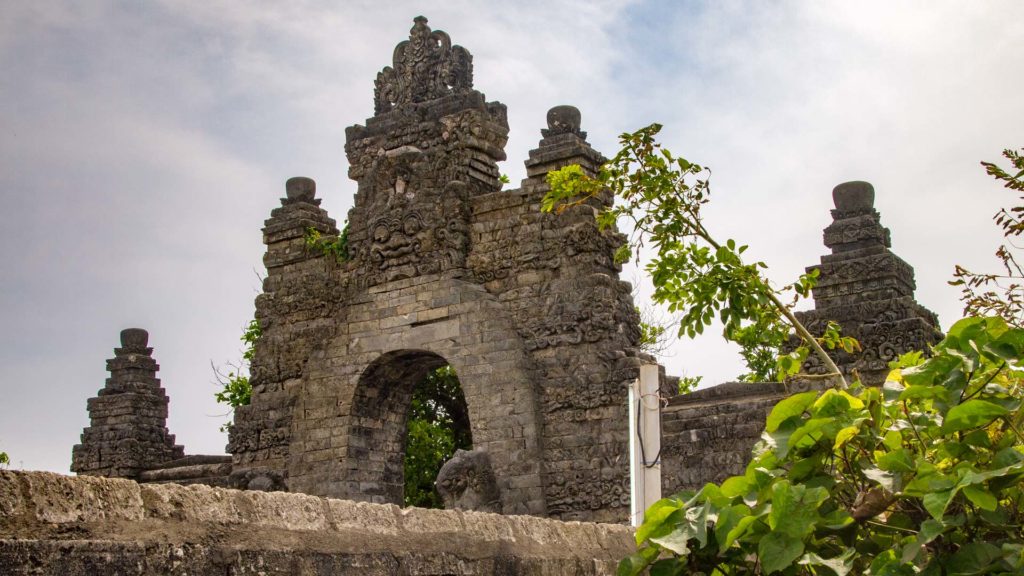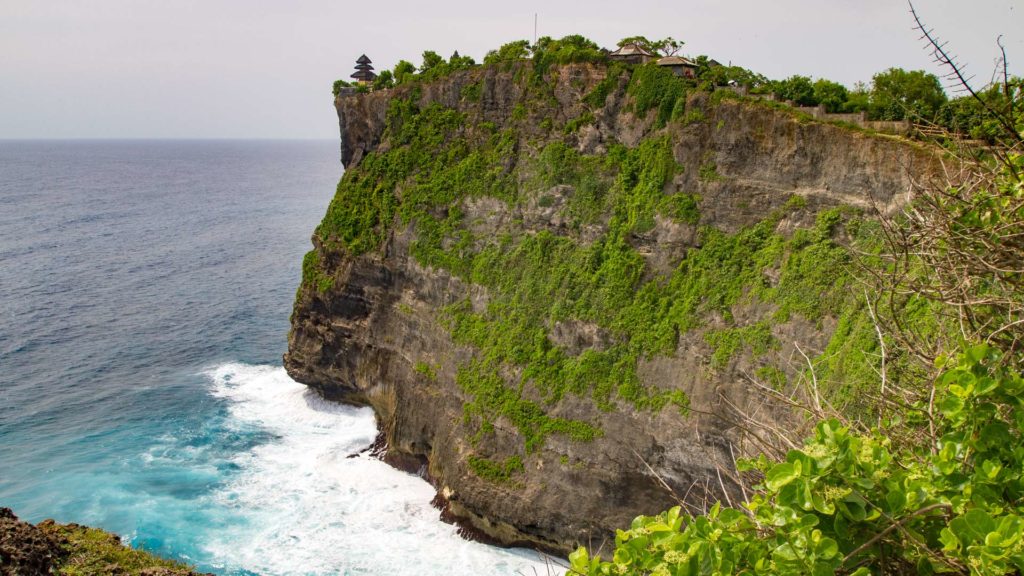 4. The Kecak dance
Almost every evening at 6.00 P.M. the Kecak dance takes place in a side wing of the Uluwatu Temple. It's actually a trance ritual based on the Ramayana myth, one of the oldest Hindu texts. You can expect a lot of traditionally dressed men dancing and singing rhythmically – a magical experience at sunset that you should't miss.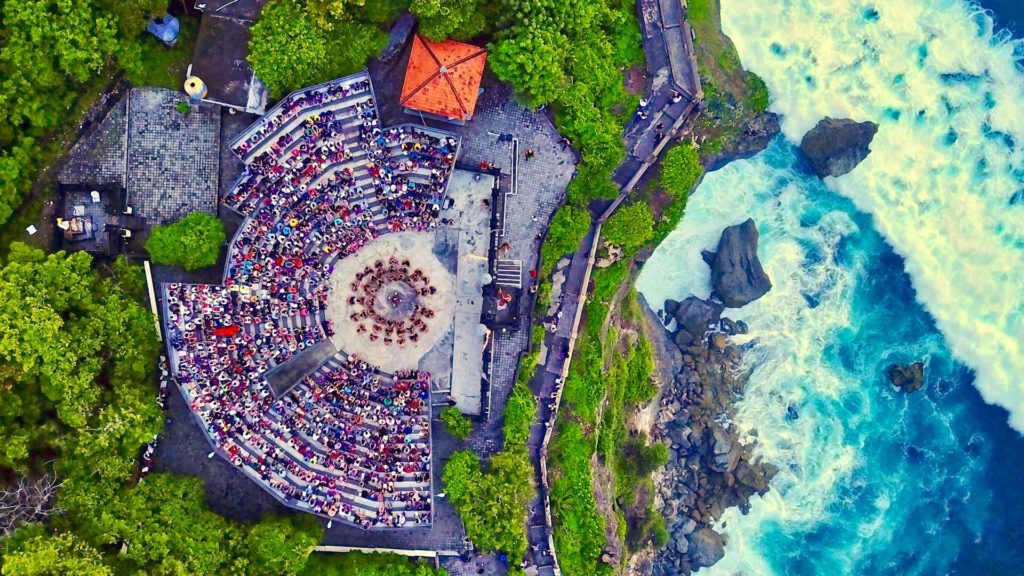 5. Little traffic
You don't fancy the crowded streets in Kuta and Seminyak anymore? Off to Uluwatu! You'll be greeted by winding coastal roads that you'll have completely to yourself or share them with only a few others. That's why Balinese as well as tourists feel encouraged to drive a little faster. Just be careful and always wear a helmet that should be included with your scooter rental.
6. Grilled fish on the beach
Do you know the crowded fish restaurants in Jimbaran, full of day trippers arriving by bus during sunset time? That's not Uluwatu. Here you can eat inexpensive grilled fish (Ikan Bakar) in a relaxed atmosphere on the beach. The fish is super delicious – especially in combination with a colorful sunset and an ice-cold Bintang. Bingin Beach would be a great spot for that! Don't forget to bring a charged mobile phone or a flashlight so that you can find your way back up the steep stairs; there is no proper lighting.
7. It's quiet and peaceful
In Uluwatu, you don't have to share the beach with a million other sun-seekers – you'll probably encounter some touts trying to sell you a sarong, but apart from that, the beaches are still unspoiled and chill. This solitude also means that you won't find proper nightlife or fancy avocado toasts.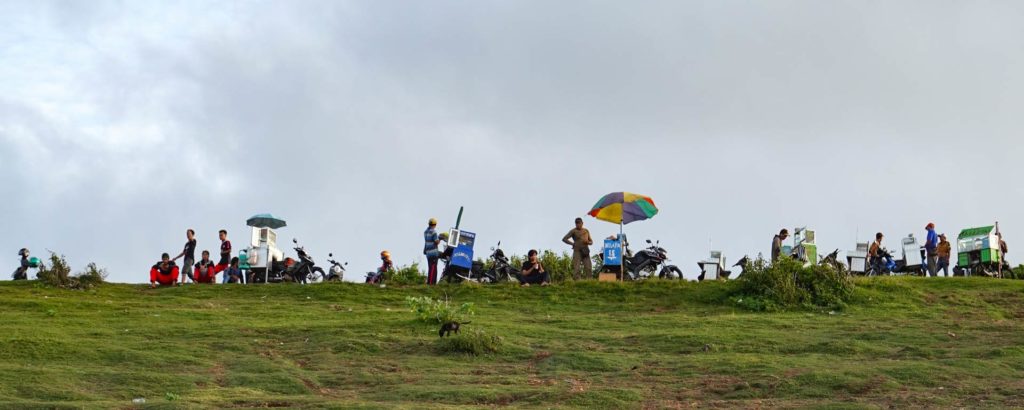 8. Surfing
Uluwatu is a paradise for surfers. There are waves for all skill levels; from beginners to absolute professionals – everyone can catch some waves here. Padang-Padang hosts the Rip Curl surfing competition every year – a truly breathtaking spectacle for visitors and an opportunity for professionals to compete with the best surfers in the world.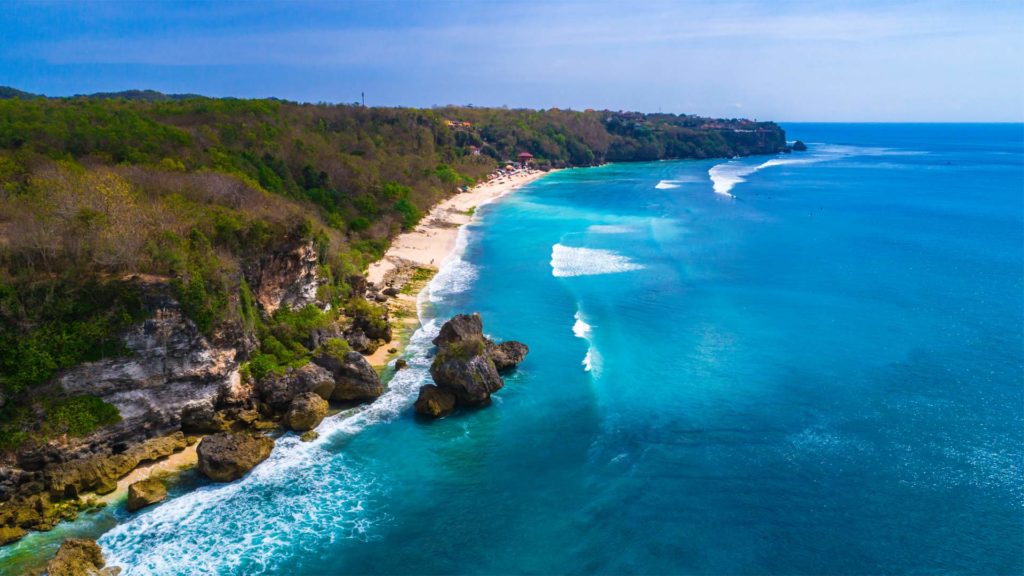 9. Garuda Wisnu Kencana
This massive sculpture, which you can already see for miles from the southern beaches (and even from Bali airport), shows the Hindu god Vishnu (in Indonesian Wisnu) with his beast Garuda. The statue itself is 121 meters high. The completion took 28 years and amounted to 100 million USD. The acting president of Indonesia, Joko Widodo, inaugurated the sculpture, which was transported from West Java to Bali in all its individual parts, in 2018. Definitely a recommendation if you need a bit of culture after all the beaches and Bintangs!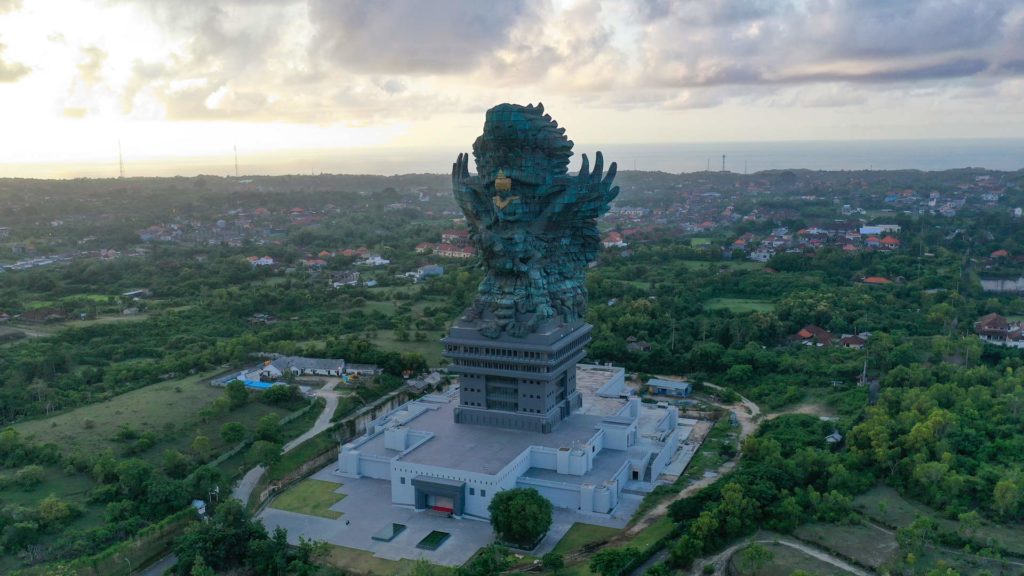 10. Beach clubs and bars
Uluwatu has the best beach clubs in Bali. Period. You have to shell out a bit more than for a meal at a Warung, but a day on the beach with nice cocktails, live music, a swimming pool and good food might be a nice change of scenery from time to time. A few favorites are Karma Kandara Club, El Kabron, Ulu Cliffhouse or the fancy OMNIA Dayclub. Justifiably popular is also Sundays Beach Club with white sand, where you can rent snorkeling equipment and snorkel directly from the beach.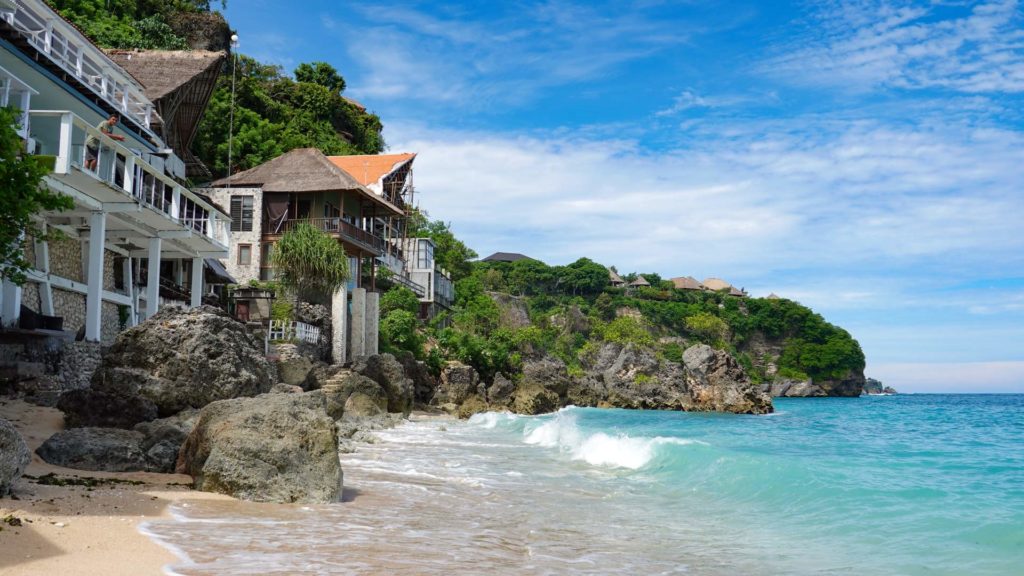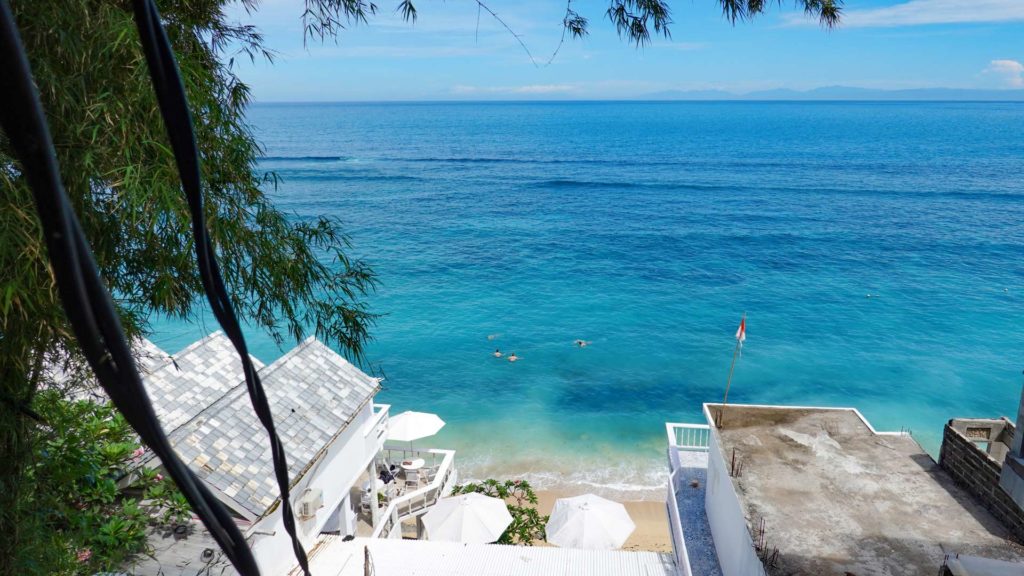 ---
Uluwatu is not yet on the radar of package tourists, but it's becoming increasingly popular. Dare to explore by yourself – many beaches are not yet in the travel guides and are therefore still (relatively) lonely and untouched. Accordingly, you won't find lifeguards or other safety precautions. With the unpredictable currents and quite high waves, only experienced surfers should venture further out. Otherwise just enjoy the wonderfully refreshing turquoise water, the breathtaking views and the empty streets – and write us a comment if you have another insider tip.
---
About the author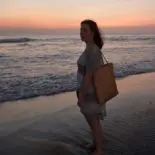 If she's not doing yoga or racing around Indonesia on a motorcycle, Lisa will be found close to a turquoise beach, preferably a glass of red wine in her hand and sand between her toes. Having lived in Southeast Asia for more than 4 years, she's fallen deeply for this part of the world – if only there was more 'real' Pizza around! You can follow her travels and hunt for Pizza on Instagram: @lisa_asia
Have you been to Uluwatu during your Bali trip? Did you like the beaches or did you just visit the temple? Tell us about your experiences in the comments.
Photos: photo 2 (hotel recommendation): Mule Malu Tropical Stay – photo 8 (Kecak Arena drone): Tony Calandruccio/shutterstock.com – photo 10 (Padang Padang Beach): Marius Dobilas/shutterstock.com – photo 11 (Garuda Wisnu Kencana): Aerovision.io/shutterstock.com