Dieser Artikel ist auch verfügbar auf: Deutsch
Even today, many people still think of Koh Phangan as a party island where there is always plenty of action. But the truth is that most areas of Koh Phangan are actually rather quiet and there are comparatively few party areas.
Peace and seclusion on Koh Phangan: Thong Nai Pan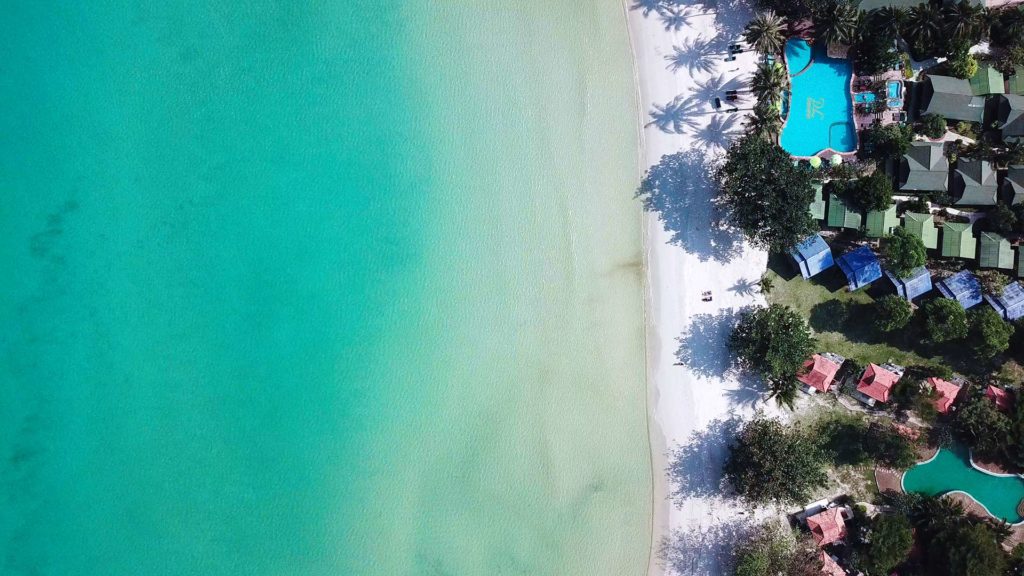 So if you want to go on a beach vacation and are even looking for absolute tranquility, you will find a dreamlike place on Koh Phangan: Thong Nai Pan in the northeast of the island. And by the way, the two beaches of Thong Nai Pan are among the most beautiful on the island!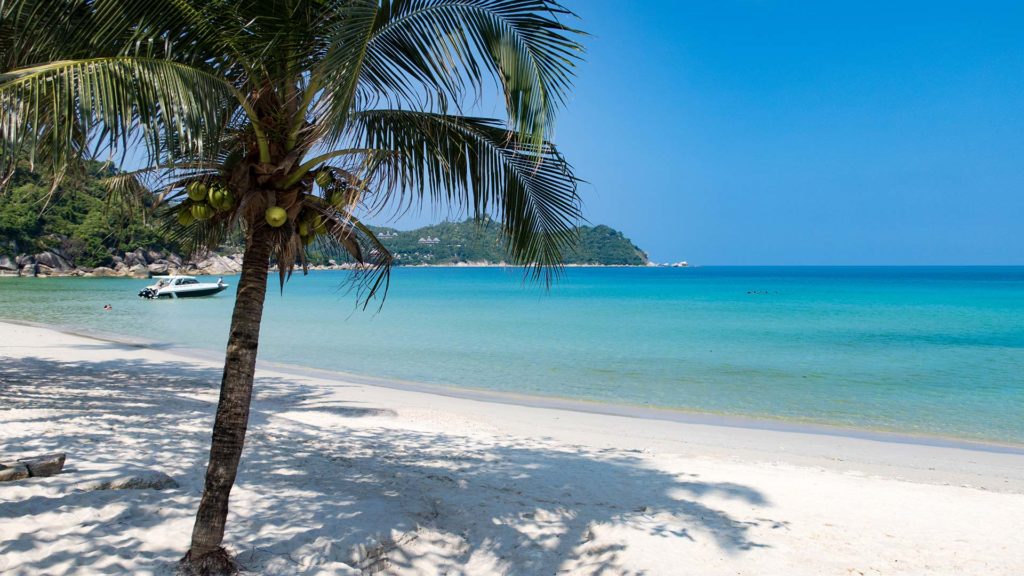 ---
How to get there and some general info
The two big bays of Thong Nai Pan Yai (the bigger beach) and Thong Nai Pan Noi are located behind Than Sadet National Park in the northeast of Koh Phangan. There is only one road leading there, which will first take you to Baan Tai and then head north from there. After a relaxing drive through the mountains of Koh Phangan with little traffic and well-maintained roads, you will reach Thong Nai Pan in about 25 minutes.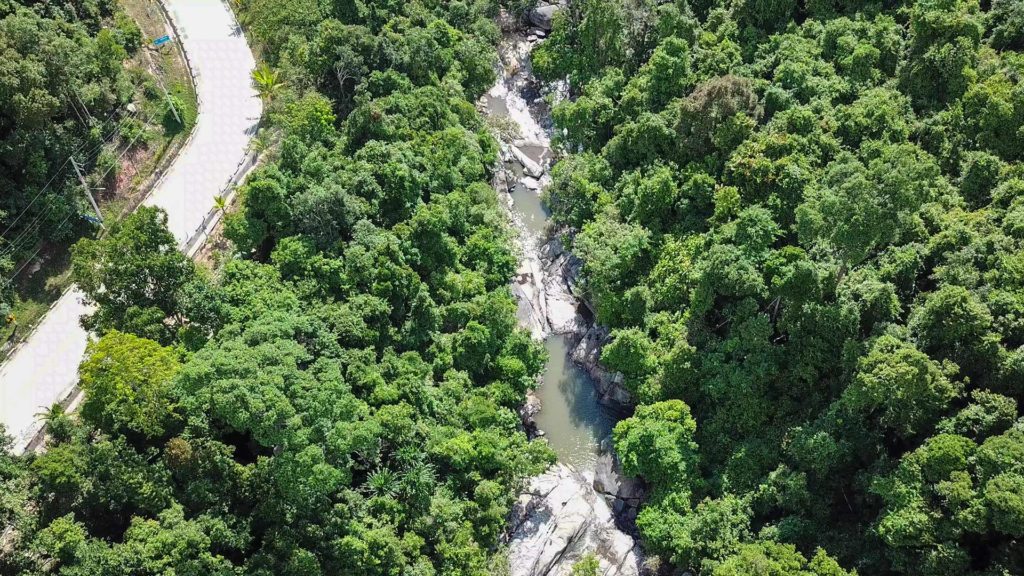 By the way: you could also go to Thong Nai Pan by scooter. You can find more information about this in our blog article "Koh Phangan scooter tour – Explore the island on your own" (coming soon in English).
If you are not going on your own by scooter or rental car, you can of course also get to Thong Nai Pan by a shared cab. The ride from Thong Sala Pier (one way) costs 300 Baht per person (minimum 2 people, otherwise you have to wait until there are enough people or charter the cab). If you stay at one of the higher-class resorts (see also below), there is a pick up service from the pier. Another way to get to Thong Nai Pan is by speedboat from Koh Samui. However, whether the boat is going or not, depends on the weather. The Thong Nai Pan Express from Maenam, Koh Samui, is another possibility to get to Thong Nai Pan.
Even though the two bays are relatively isolated from the rest of the island, you will still find everything you need there: lots of accommodations and restaurants, small markets, 7-Elevens, scooter rentals, pharmacies, massage salons, small beach bars, a clinic, and so on. It is perfect for a beach vacation. The only thing you have to do without are larger supermarkets and stores, which you can find for example in Thong Sala/Baan Tai. There is also a small food court with a large selection of Thai food.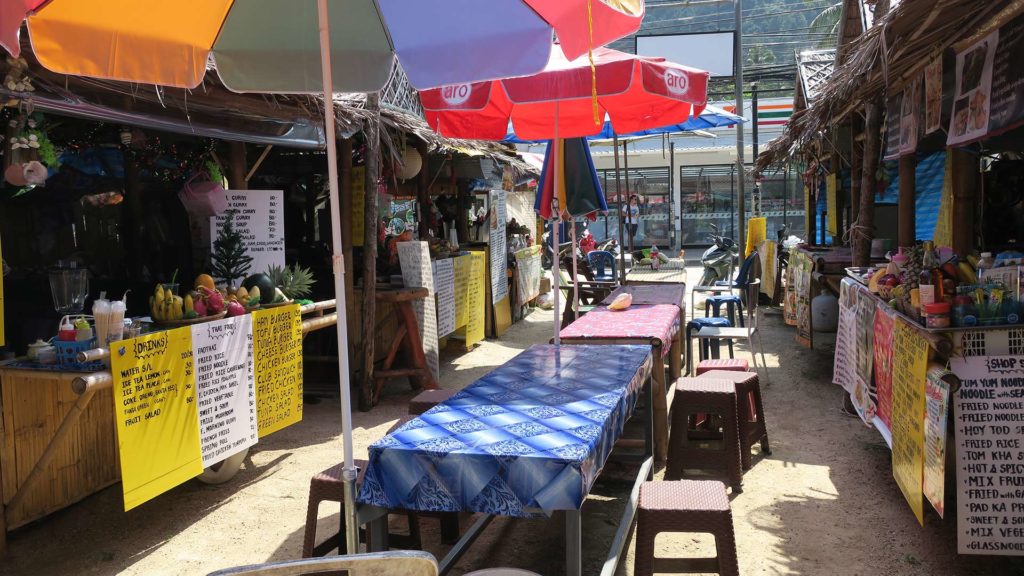 Thong Nai Pan Yai or Thong Nai Pan Noi? Which one is more beautiful?
This is a tricky question, because both beaches/bays are beautiful! But if we had to choose, we would prefer Thong Nai Pan Yai. For one thing, the beach is a tad nicer in our opinion and it's also good for swimming. On the other hand, Thong Nai Pan Yai has the bonus of the fantastic viewpoint on the hill. There is even a bar up there, the 2C Bar, which you should definitely visit.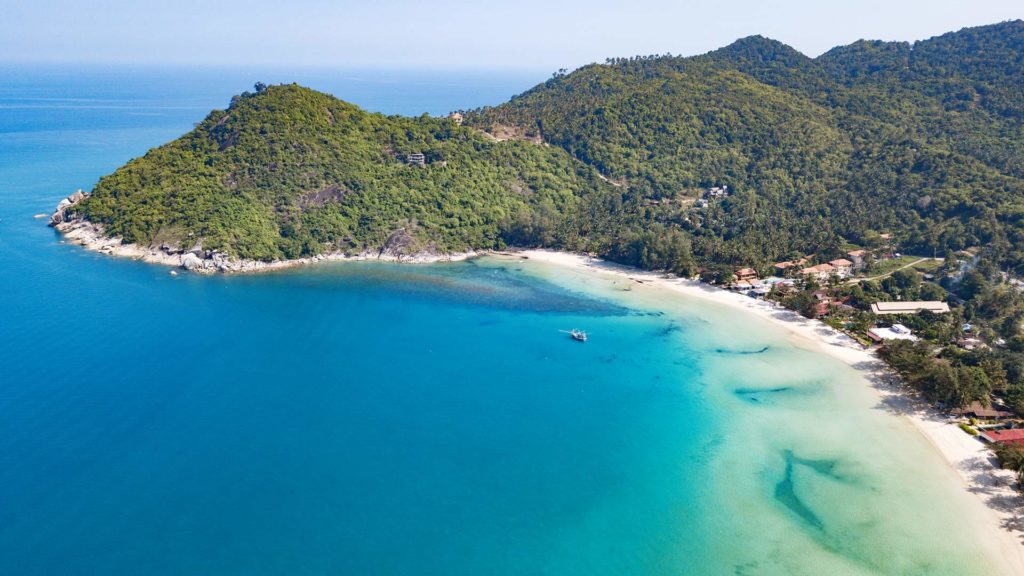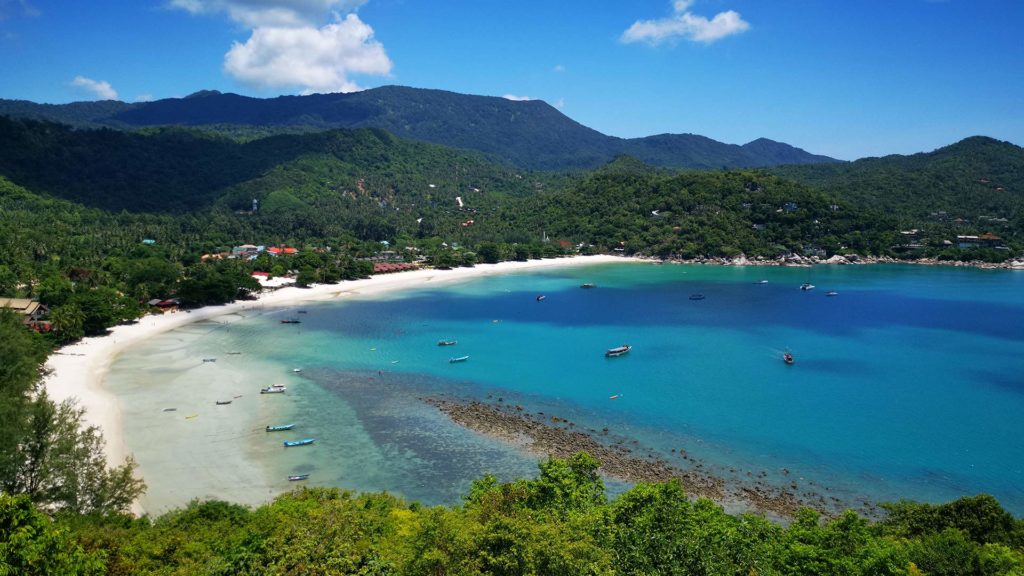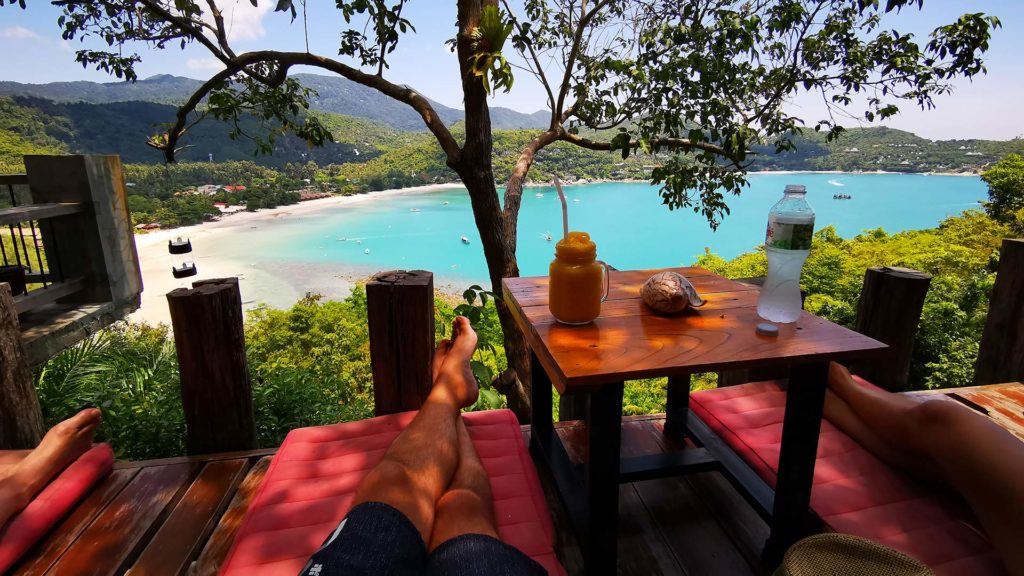 In the village of Thong Nai Pan Noi, on the other hand, you have a wider choice of restaurants and stores. If you want to stay in a beautiful luxury resort, Thong Nai Pan Noi is the better choice: both the Anantara as well as the Panviman Resort are located directly on this beach. For a breathtaking view of Thong Nai Pan you should check out the Santhiya Koh Phangan Resort & Spa. It is also located at the northern end of Thong Nai Pan Noi.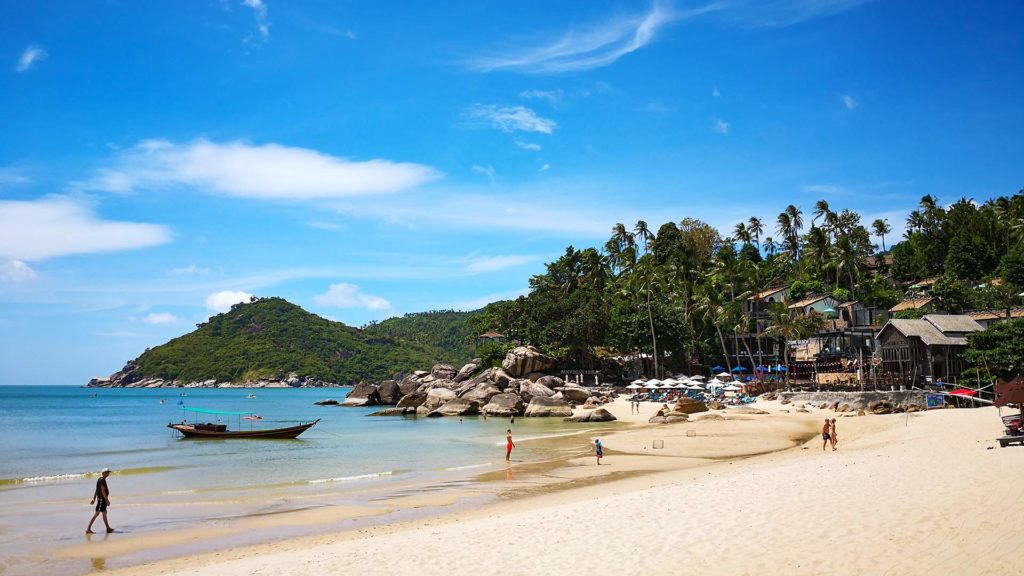 The Longtail Resort at the end of Thong Nai Pan Yai is ideal for families and doesn't cost too much. Depending on the location, the bungalows are only a minute away from the beach. The restaurant at the Longtail Resort is also great! For me, it is one of the best in Thong Nai Pan. The Longtail Resort is close to the 2C Bar, so you can also walk up the hill – there is even a jungle path leading there directly from the beach. Absolutely recommended if you are traveling with the family.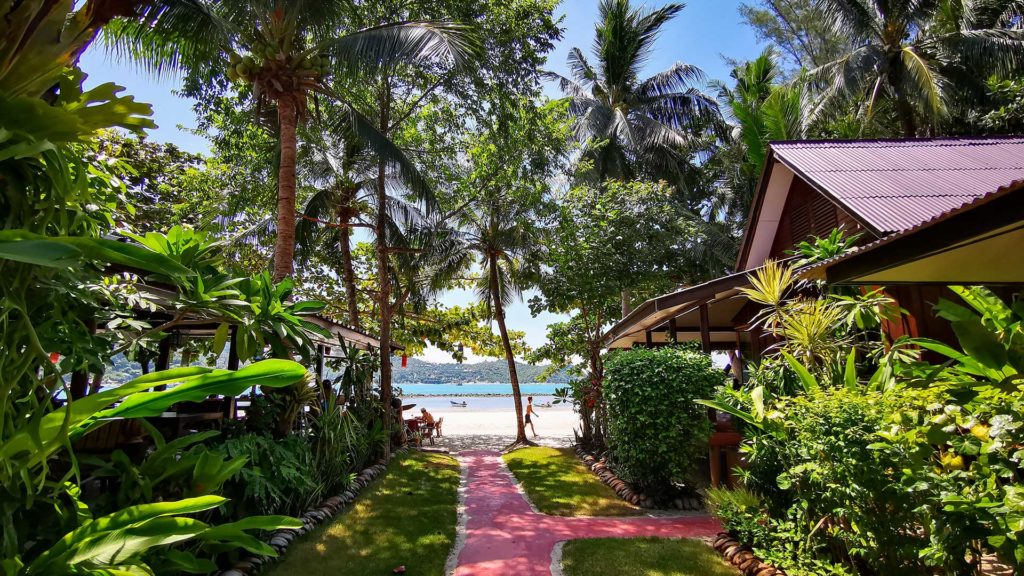 No matter which beach you choose: You can rent scooters at both places and get to the other beach within just a few minutes. The roads are in good condition and there is hardly any traffic. It is also possible to walk, which takes about 20 minutes. There is no direct walking trail between the two beaches, so you have to walk along the outside of the road.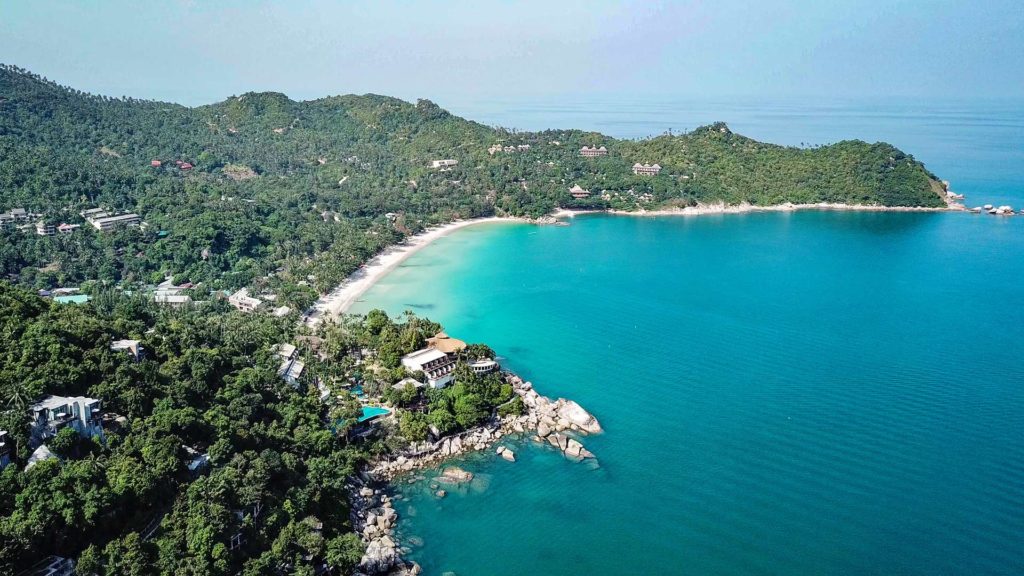 Trips from Thong Nai Pan
If you spend a week in Thong Nai Pan, you'll certainly want to see the rest of the beautiful island of Koh Phangan – and you should!
For example, Bottle Beach is almost directly next door and you can reach it by boat from Thong Nai Pan. Bottle Beach is also a very quiet and secluded beach, which is ideal for a day trip. If you want to do some exercise, you can climb the viewpoint, which is, in our opinion, one of the most impressive on the island.
Another option, which is not far from Thong Nai Pan, is a trip to the Than Sadet National Park. There you can first visit the Than Sadet Waterfall (especially in the rainy season) and then relax at Than Sadet Beach. It takes only 15 minutes by car to go from Thong Nai Pan to the beach. Coming from Thong Nai Pan, turn left at the rotary instead of going straight from where you came from, when you arrived from Baan Tai. Note that you will need to purchase an entrance ticket to the national park if you want to go to the waterfall or beach. The price is 100 baht per adult.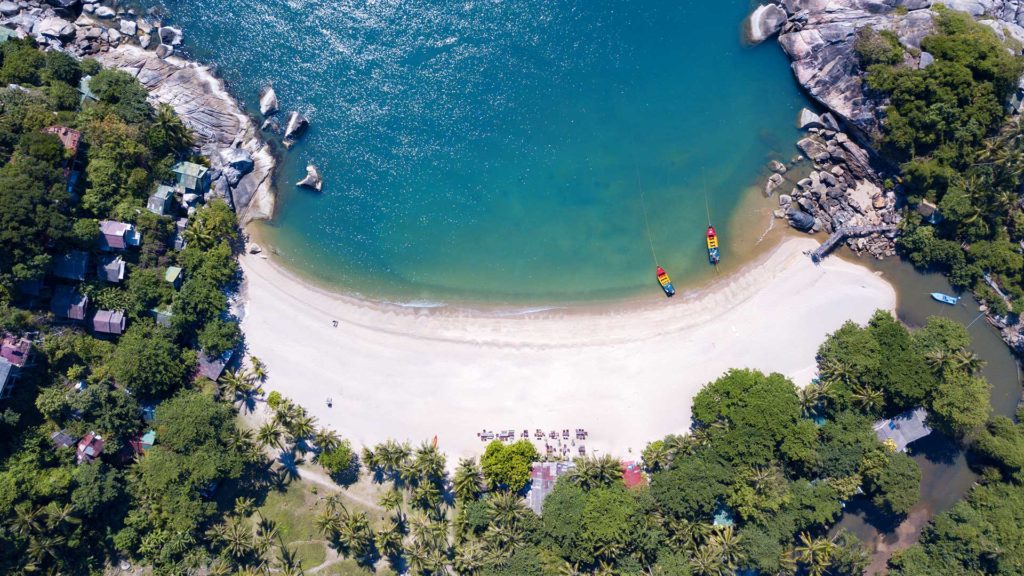 Than Sadet National Park also offers great activities for the whole family: At the "Just for Fun – Canopy Adventure" you can jump from one tree to another in the jungle. Alternatively, there is also an ATV ride through the wilderness of Koh Phangan.
Of course, you can also explore the entire island from Thong Nai Pan and go on a scooter tour. You can find more Koh Phangan tips for sightseeing and activities in our article "Koh Phangan: 20 Things to Do".
Summary
For us, Thong Nai Pan is definitely one of the most beautiful places on Koh Phangan. The beaches of Thong Nai Pan are an absolutely must visit on Koh Phangan. Whether you visit Thong Nai Pan for a day or spend your whole vacation there, you should definitely go. Even though Thong Nai Pan is generally a bit more expensive compared to the rest of the island, e.g. in terms of food, you will also find cheap accommodations there. With the Panviman/Anantara Resort in Thong Nai Pan Noi or the Pingchan Resort in Thong Nai Pan Yai you have good options for a dreamlike beach vacation.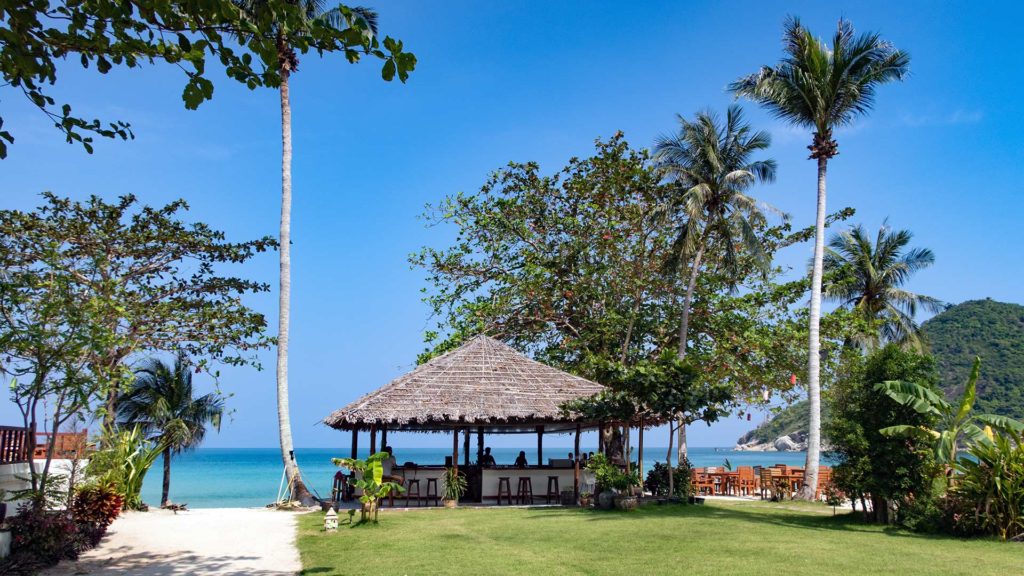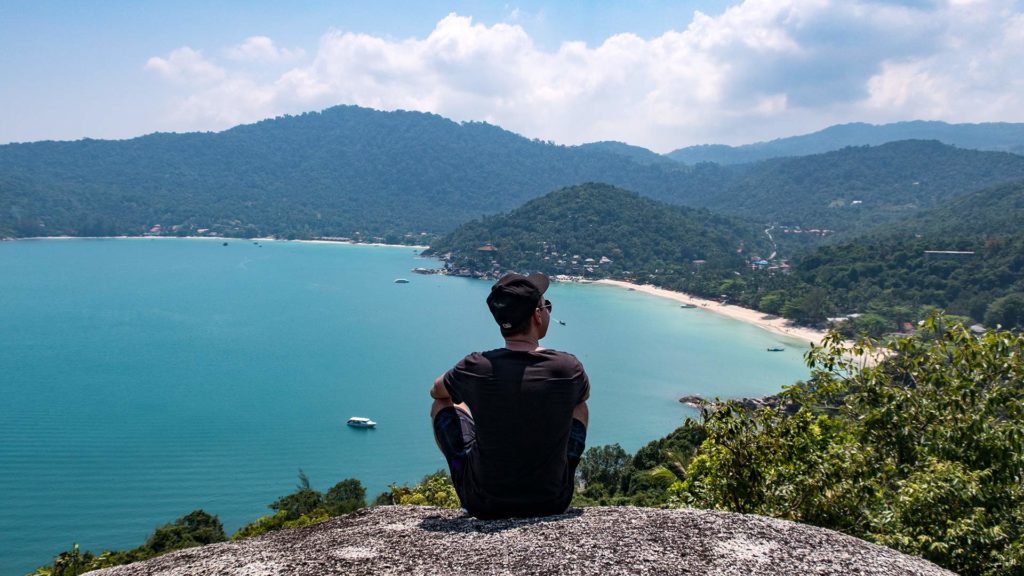 Thong Nai Pan is a great place for families, as well as for couples or even a honeymoon. Even if you are traveling alone and want to enjoy a few days of peace and quiet, Thong Nai Pan is the right place for you. If you like to party in the evening or if you don't want to stay too secluded, then you should rather choose another area in Koh Phangan.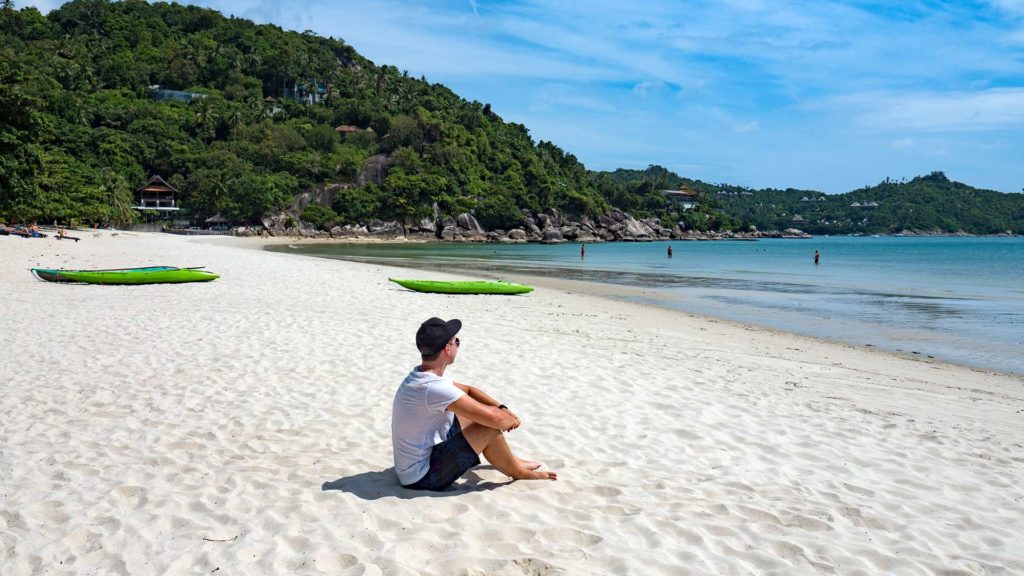 Have you ever been to Thong Nai Pan? If so, which of the two bays did you like better? We are looking forward to your comments.
Photo 14 (Marcel at the beach): Love & Compass