Dieser Artikel ist auch verfügbar auf: Deutsch
Often considered as one of the most beautiful beaches of Koh Phangan, the "Bottle Beach" was today's destination of our two-day motorbike tour through the island. Of course we had to go there and check it our ourselves.
Getting there
We started our tour from Thong Sala and about 2 hours later (breaks included) we arrived in the North of Koh Phangan, in Ao Chalok Lam. From there you can also already take a boat to the Bottle Beach, but we decided to go a little bit further to Haad Khom Beach, where it's slightly more quiet. It's located northeast of Chalok Lam and is accessible via a small and sometimes very steep street.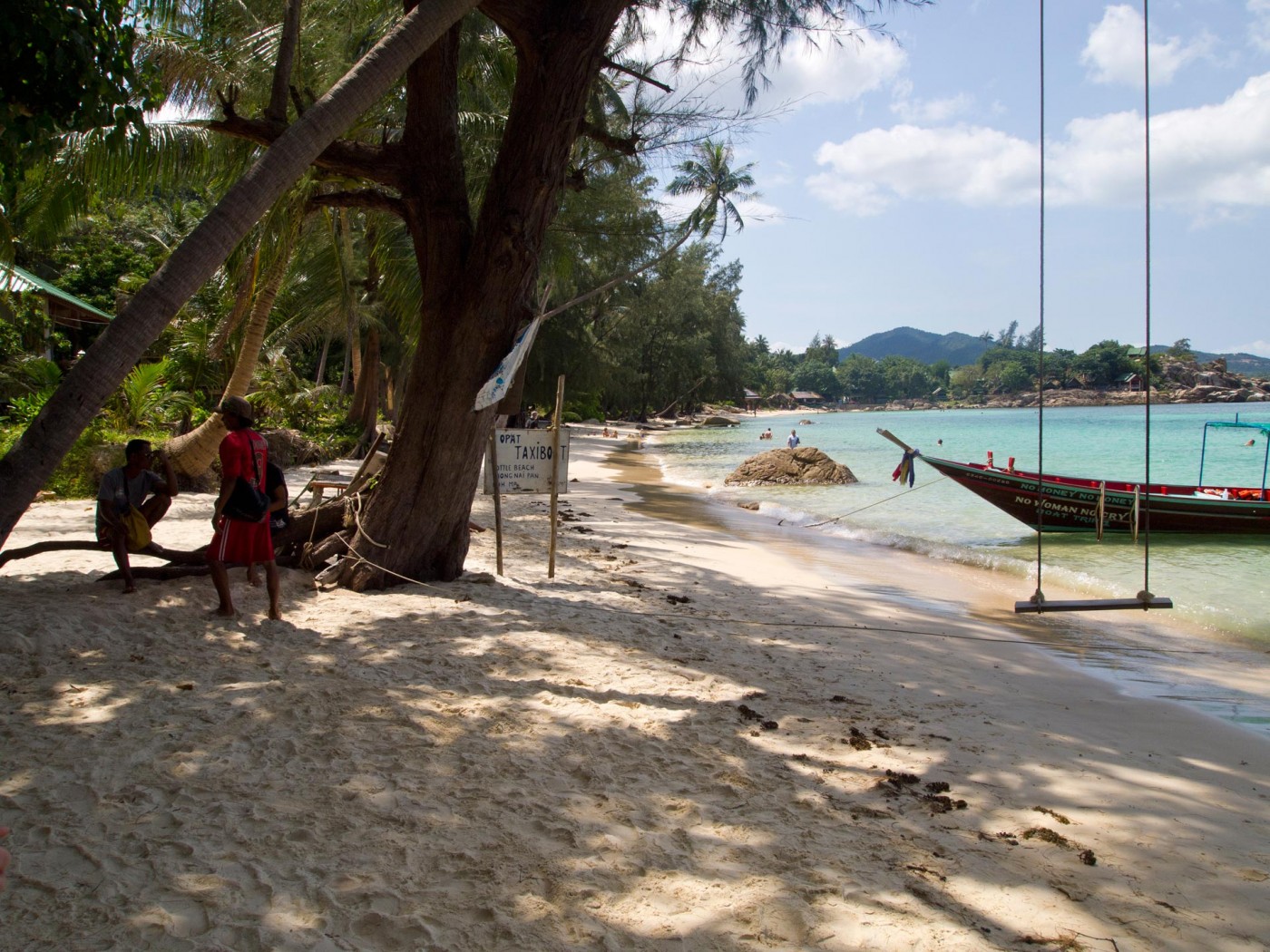 At the "Taxiboat" sign you simply ask somebody about the price. As far as I remember we paid 600 Baht in total (round trip). The drive was supposed to take approximately 20 minutes. Not even 5 minutes later we were sitting in the boat and the trip started…
At the Bottle Beach
So here we are. The first impression was really good. Well, it wasn't really much going on here since the Bottle Beach (aka "Haad Khuat") is very quiet and not so crowded. There are a few beach bungalows and a restaurant, which had – contrary to our expectations – quite acceptable prices. I tried the Pad Thai and was very satisfied. Along with that, a cool Chang beer from the bottle – can there be anything better? 😉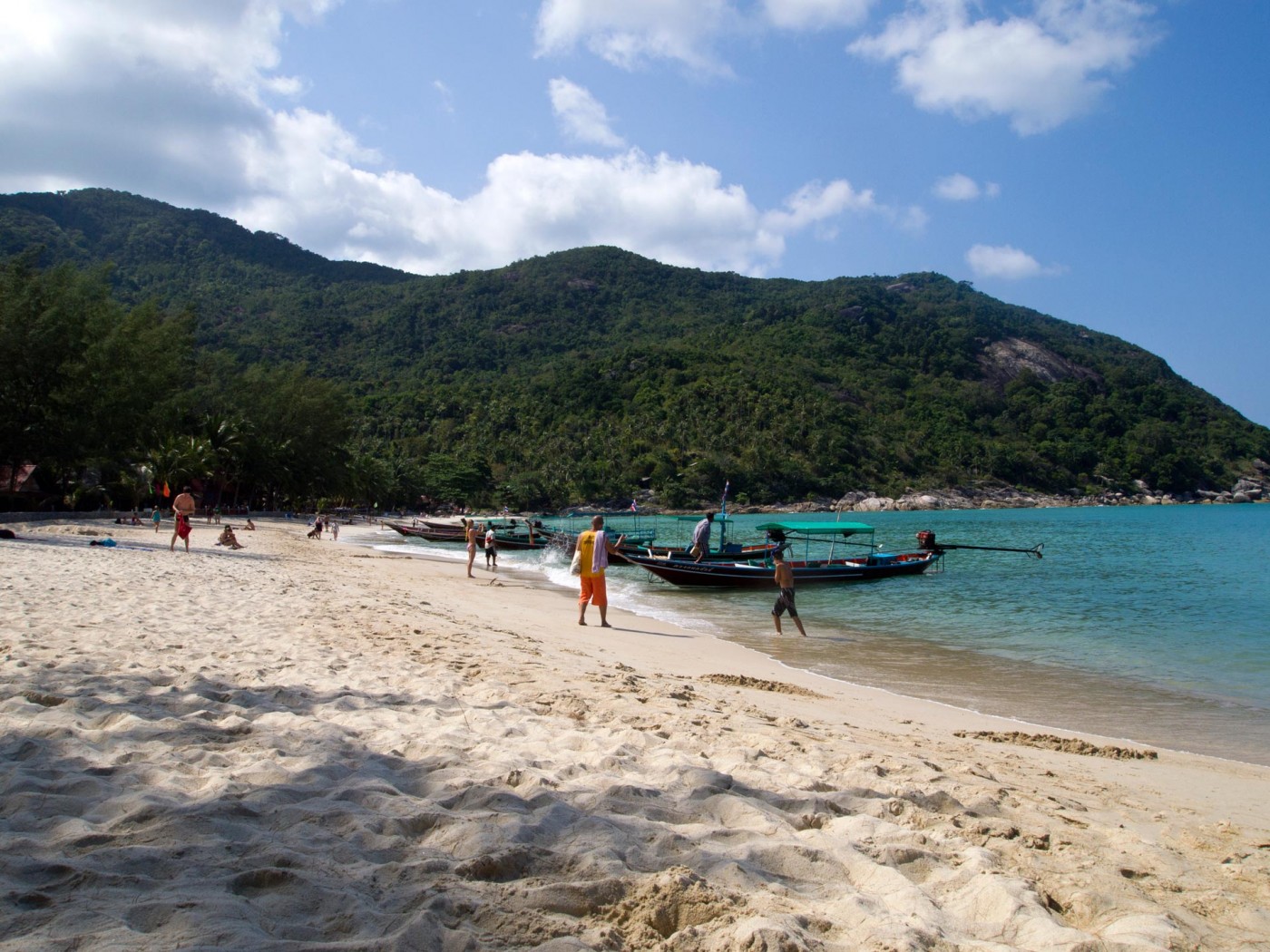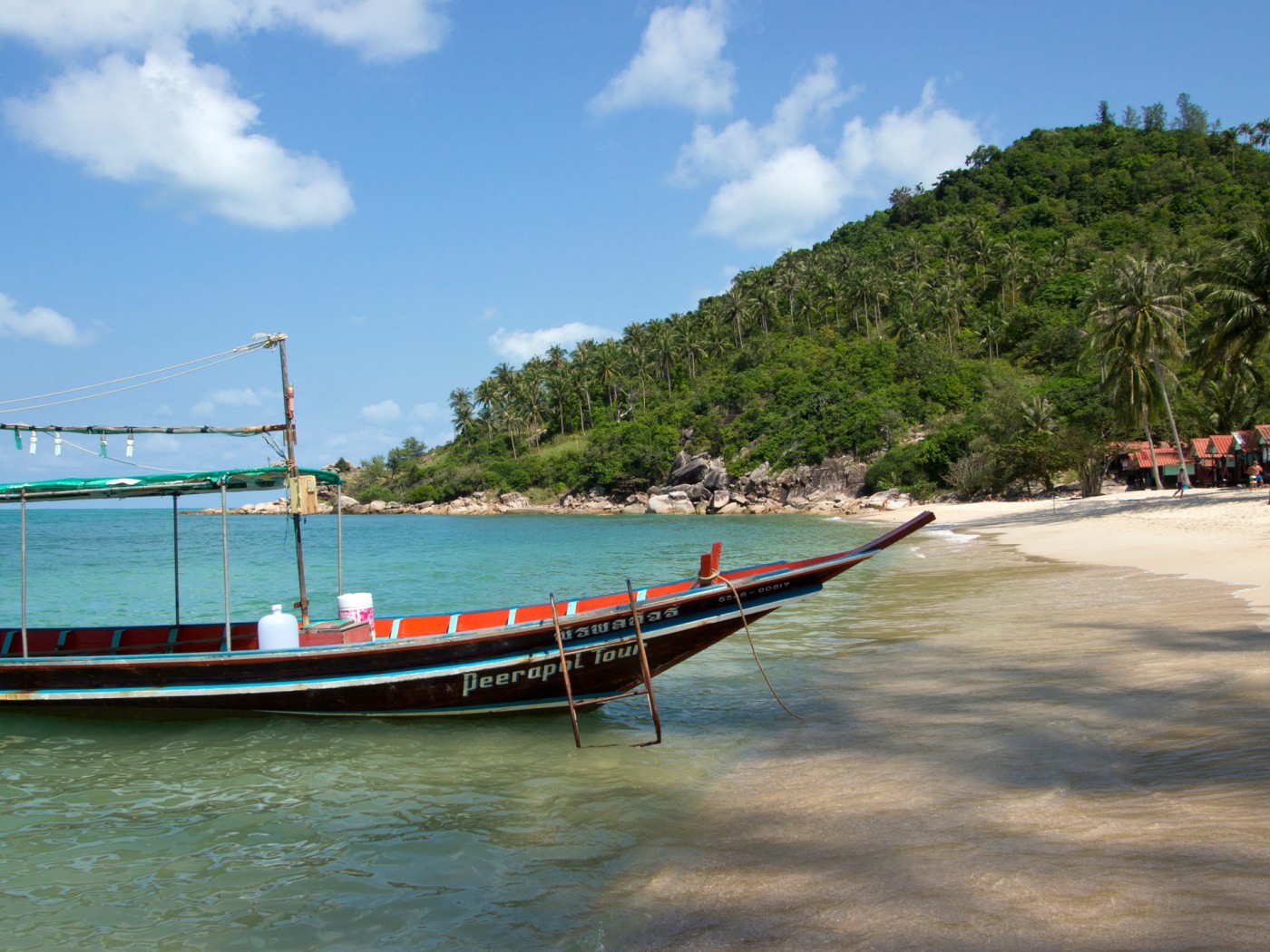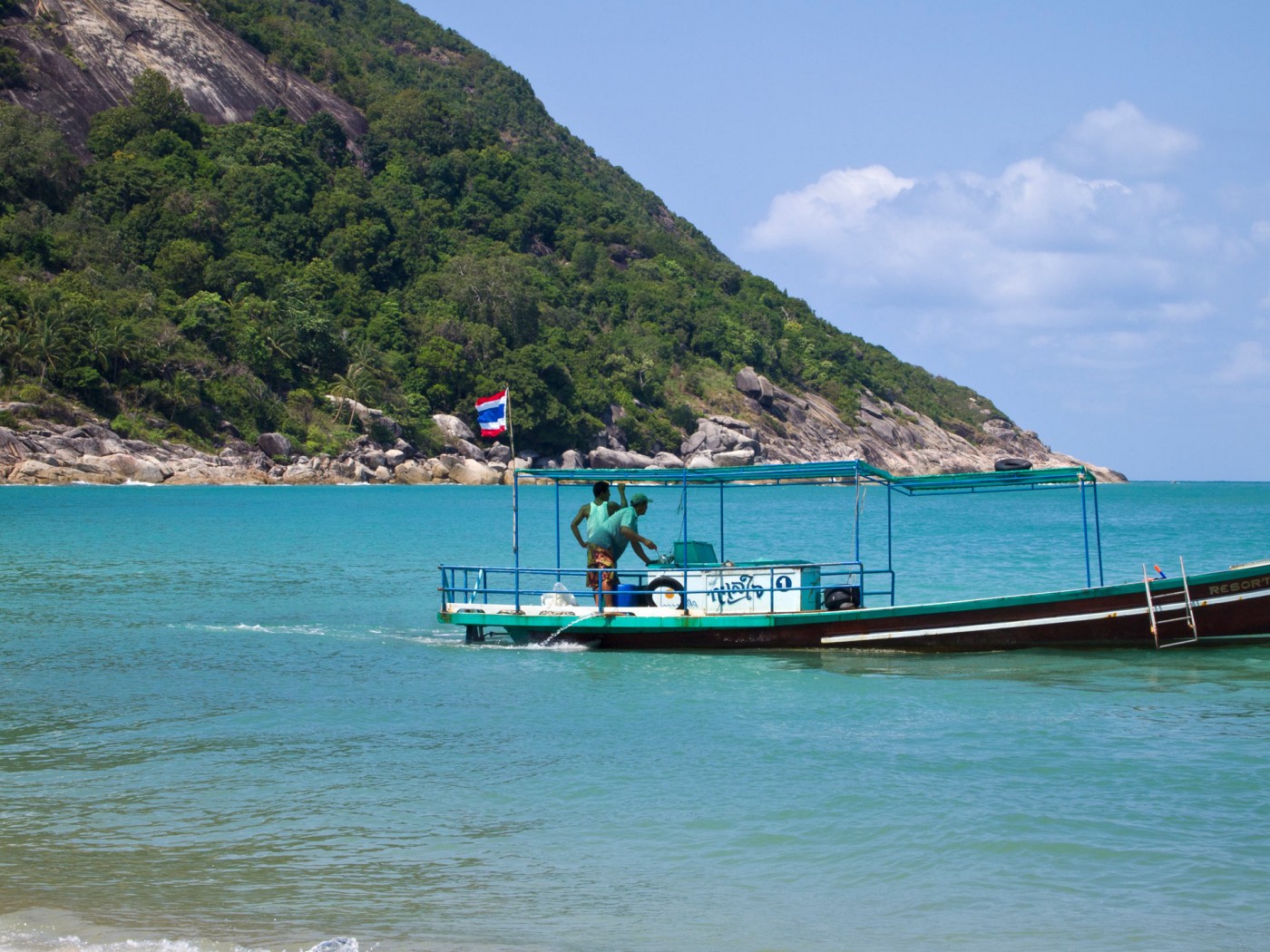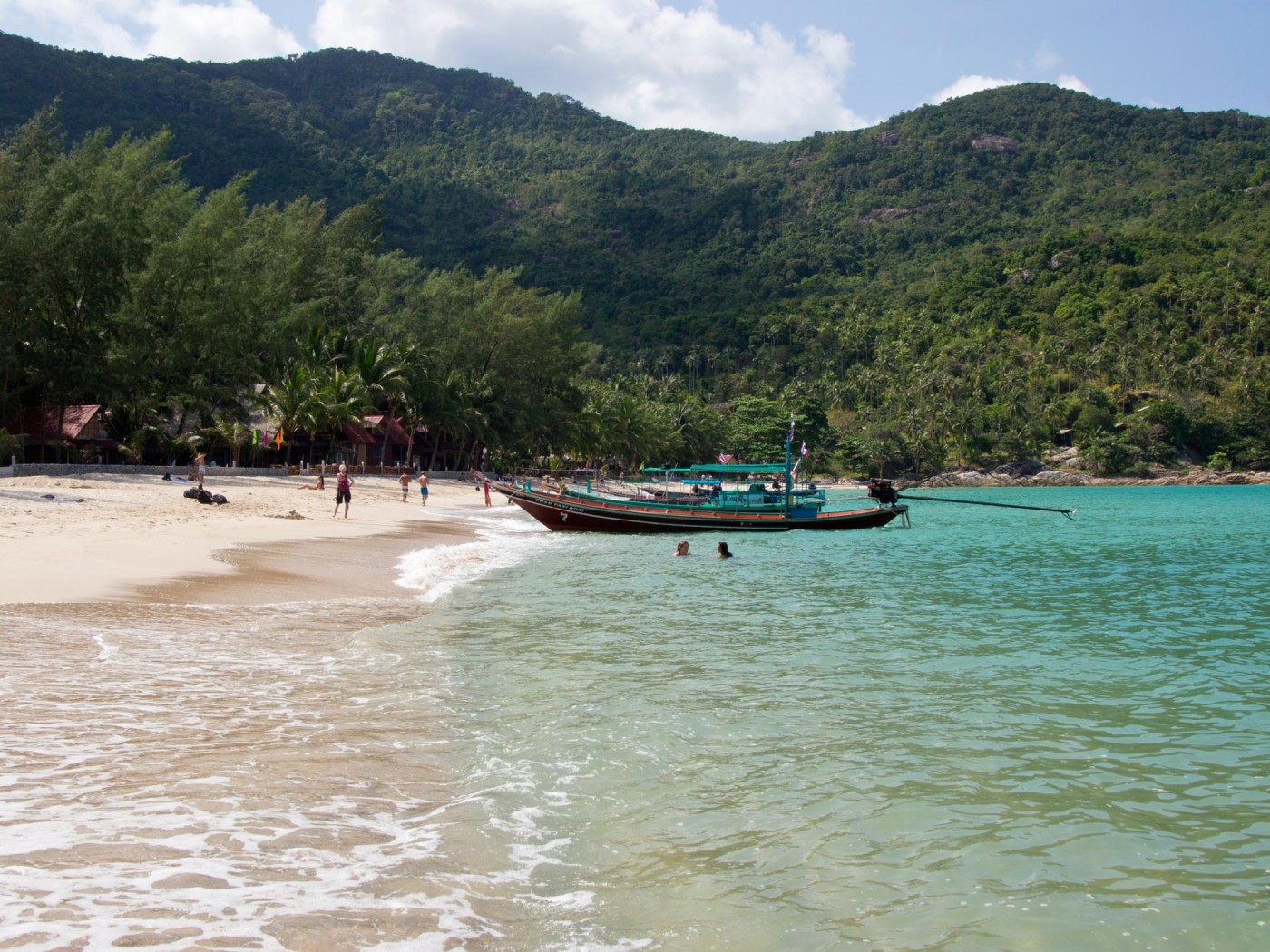 So we spent a few hours here eating, relaxing and swimming. As agreed, our boat driver picked us up in time and brought us back to Haad Khom. From there we directly drove back to our accommodation, because later that day the FULL MOON PARTY was about to begin! Yesssss!!!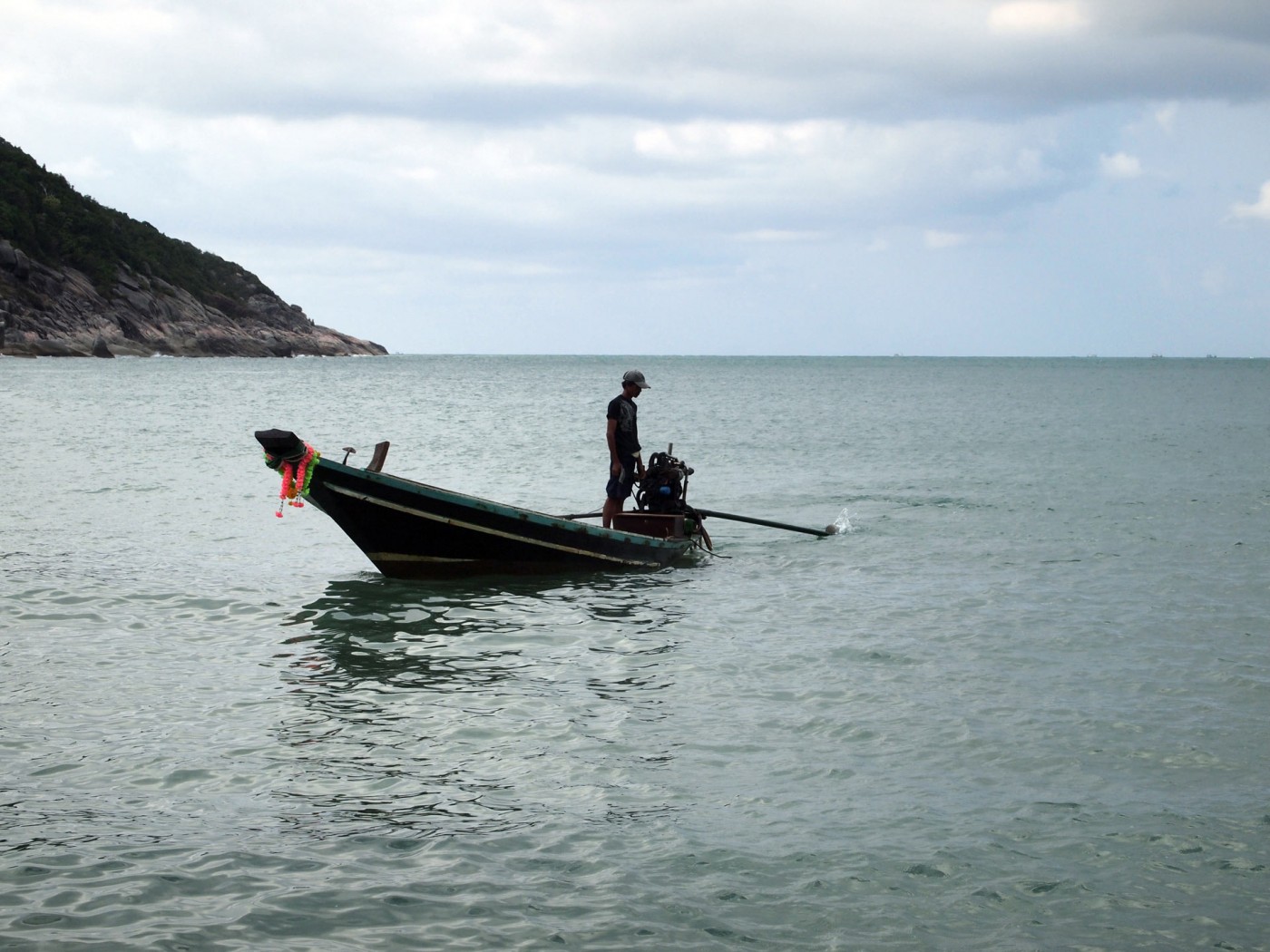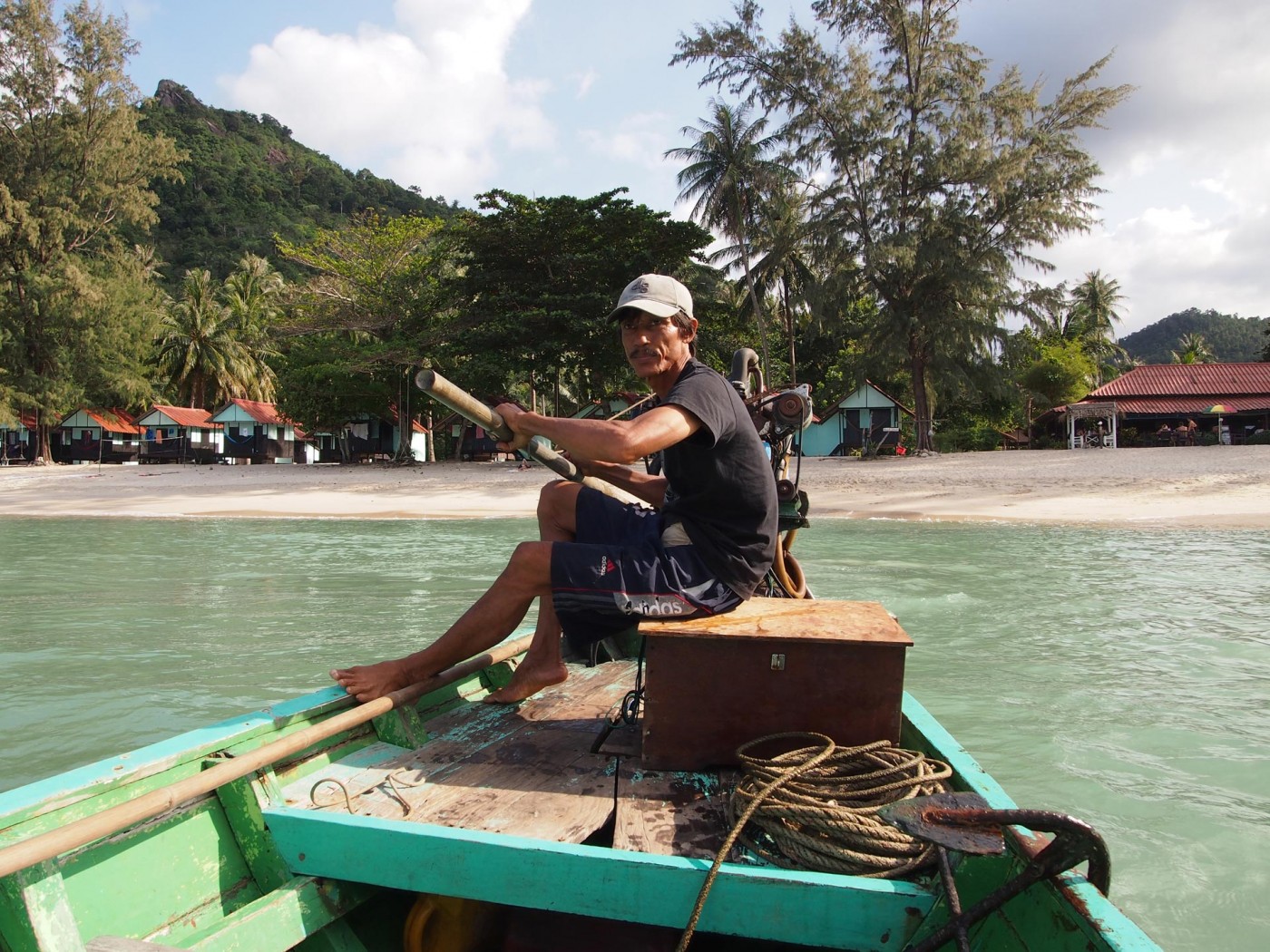 By the way, apparently you can reach the Bottle Beach by feet or motorbike also. As you can see in the video below, it's not easy at all 😀