Dieser Artikel ist auch verfügbar auf: Deutsch
Phu Quoc is located in southwest of Vietnam near the border with Cambodia. The island has so far been relatively spared from mass tourism, but this will change in the coming years.
There are still a few construction sites on Phu Quoc. The streets are being expanded, new hotels are coming up and the island should attract way more visitors in the future.
Phu Quoc: 7 reasons for a trip to the island
If you think Phu Quoc sounds interesting and you want to visit it before mass tourism arrives in a few years, we give you 7 reasons in this article why you should travel to Phu Quoc!
---
How to get to Phu Quoc
Accommodation in Phu Quoc – our hotel tip
Phu Quoc: Tours and tickets
---
1. It's cheap to get there
The international airport of Phu Quoc is still in its infancy and that is why many people prefer to travel by domestic flight from an airport within Vietnam.
The Ho Chi Minh City to Phu Quoc route, for example, is very popular. Here you can choose between some airlines such as Jetstar, VietJet or Vietnam Airlines.
With this selection you can also find very cheap tickets to the island. With a good bargain, you can even fly for € 20-40 per person. We flew from Ho Chi Minh City to Phu Quoc with Jetstar and paid € 35 online for the outward flight and € 25 for the return flight. A great offer!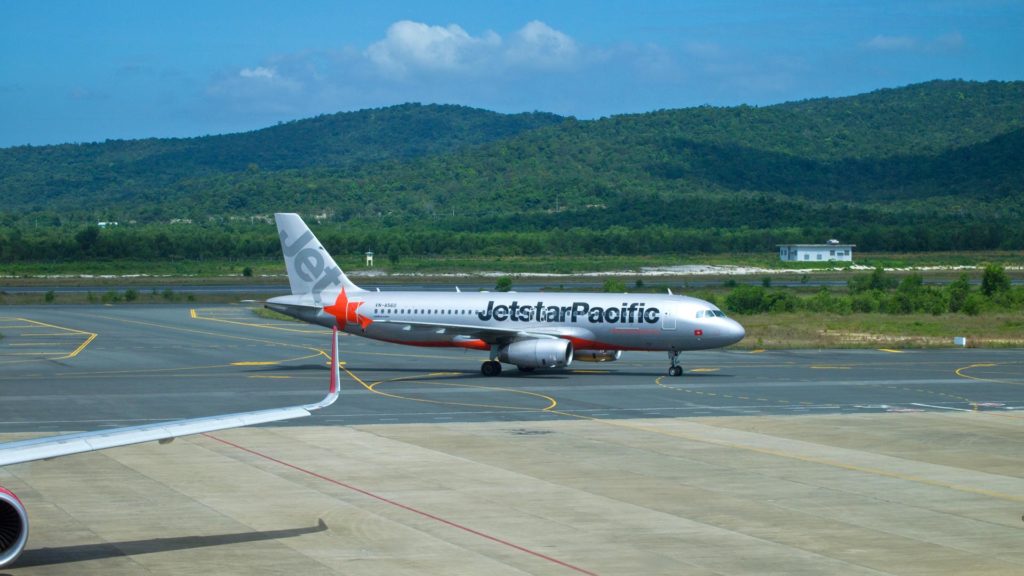 2. No mass tourism yet
As mentioned briefly in the introduction, Phu Quoc has so far been spared from mass tourism. A lot is being built, but the large number of visitors is still missing. This may not be so nice for the local shops, but definitely for us visitors!
There is not too much traffic, you will find lonely beaches, the restaurants are not overcrowded and you always get a place to sleep. It will most likely not always stay that way, but if you want to experience Phu Quoc like this, plan your next vacation on the island quickly, before it's too late.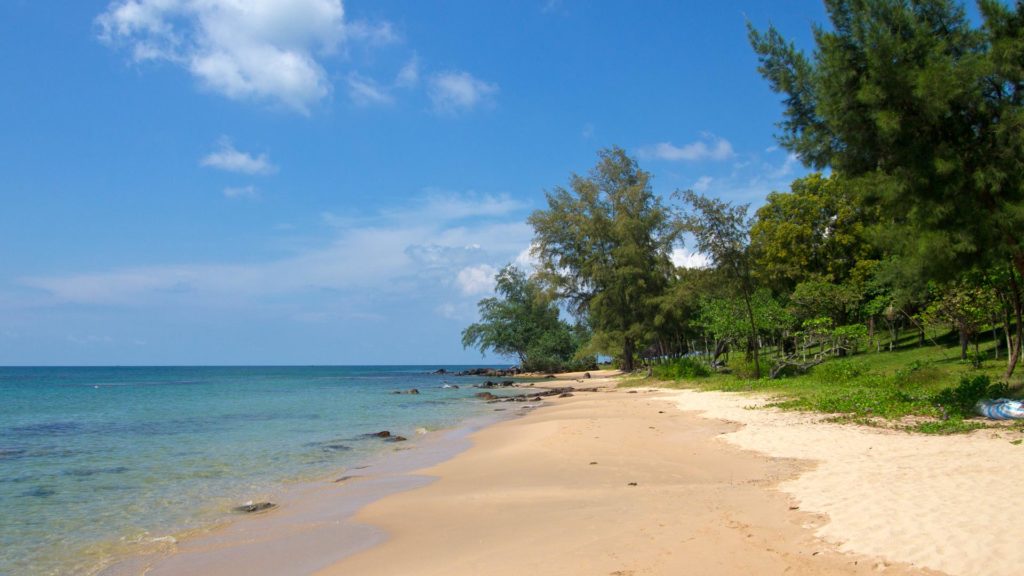 3. Lonely and wonderful beaches
Phu Quoc offers a whole range of beaches on its area of 568 km². In addition to the famous ones like Bai Sao Beach, you will find many of the secluded and dreamy beaches in the north and northwest of the island.
Our personal highlight was Ganh Dau Beach. Not easily recognizable from the outside, as it is separated from the street by the Peppercorn Beach Resort. However, you can perhaps reach it through the resort.
We didn't find many guests here either, but we did find a dreamlike and lonely beach. White sand, clear water and lots of palm trees – a true paradise!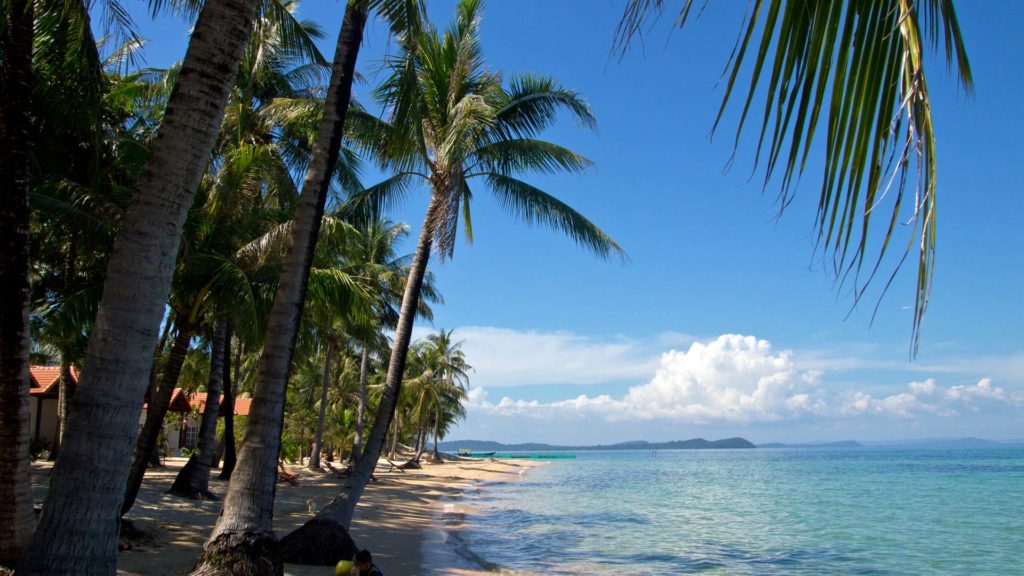 4. Vietnamese food
The Vietnamese cuisine is very diverse and you will find a lot of fantastic dishes here. In Vietnam Phu Quoc is not only known for its beaches, but also for its famous fish sauce. It is produced on the island and must not be missing in any restaurant.
If you want to have an overview of which dishes you should definitely try in Vietnam, then have a look at our Vietnam Food Guide. There we show you 10 delicious dishes of the Vietnamese cuisine.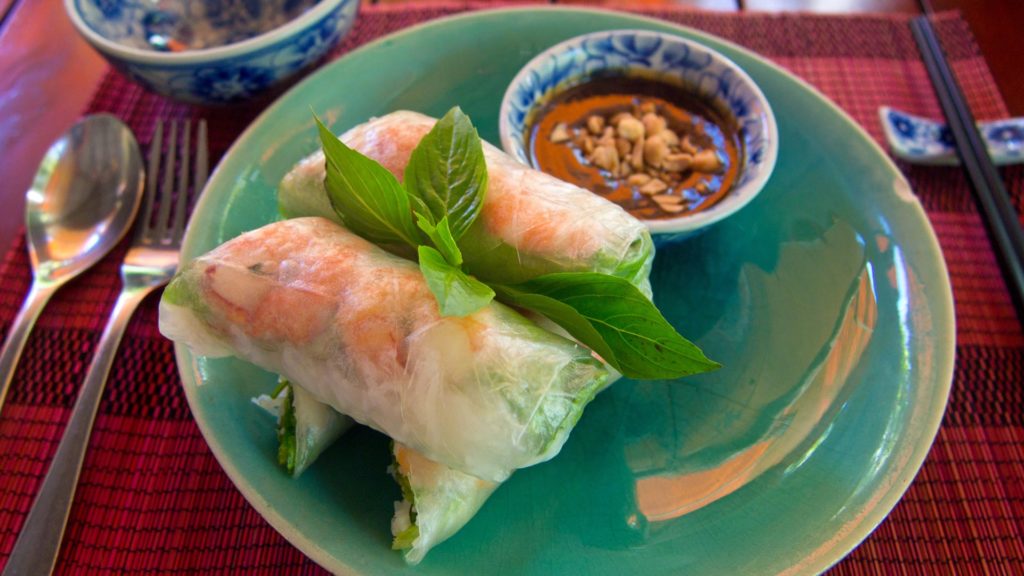 5. Scooter tours on Phu Quoc
We love to explore new places on a scooter. Phu Quoc is also really good for a scooter tour and you should definitely explore the island that way.
With the scooter you are free, the streets are all quite empty and due to the expansion of the island, everything is paved and accessible – at least on the main streets.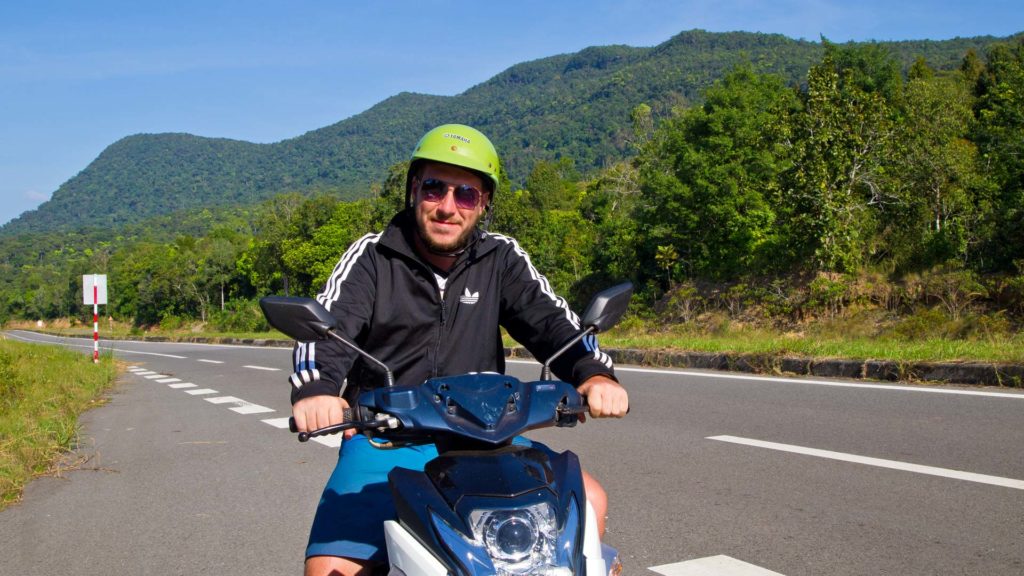 But there are still some unpaved roads, especially in the southwest and north. Especially when it rains, you may only drive through mud. Nevertheless, you will still find many lonely beaches after these roads, which are still heavenly quiet due to the poor connection. A real adventure!
A scooter tour on Phu Quoc is absolutely worth it and this is the best way to explore the island without joining a group, e.g. on an organized tour. Definitely a must-do for us!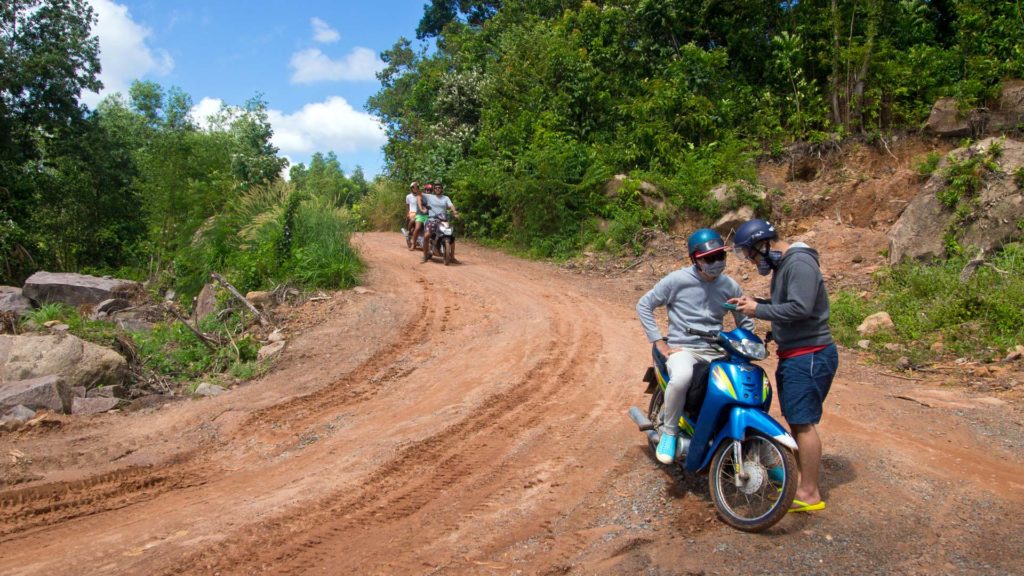 6. Friendly people
Of course, the friendly people on Phu Quoc are also a reason to travel around the island. You always get a smile on Phu Quoc. Here and there you can also look into the life of the locals and have a little conversation. Everyone is very helpful and in a great mood – no matter whether the staff of a hotel/restaurant, street food seller or the residents on the street.
The only catch is that the English skills are sometimes very bad and you have to communicate a little with your hands and feet. But this can also be a great and unforgettable experience. Everything is possible with a smile and a little fun!
7. Island tours around Phu Quoc
The area around Phu Quoc also offers all kinds of opportunities for excursions. There are a few small islands in the northwest that are popular for snorkeling trips. In the south, on the other hand, there is the An Thoi Archipelago, which offers a bunch of islands.
One of the most beautiful islands we have ever visited is also in the An Thoi archipelago. Hon Mong Tay, also known as Fingernail Island, is 45 minutes boat ride away from Phu Quoc.
An absolutely beautiful trip that we can only recommend. Have a look at our article on Fingernail Island.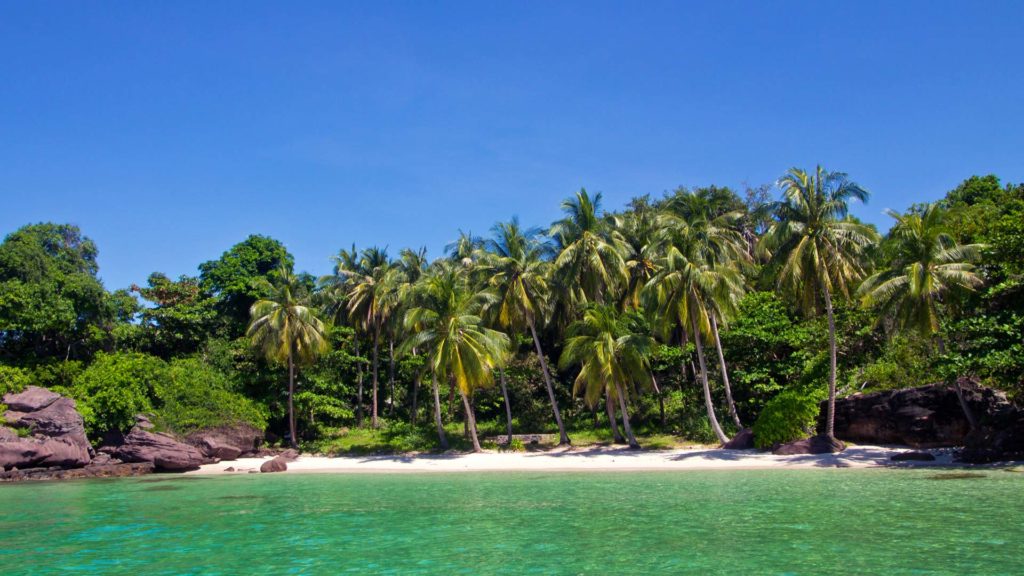 Now we can only advise you one more thing: get on the airplane and travel to Phu Quoc! A really great island where it is still unclear how it will develop in the future. If you want to experience this dream island before mass tourism, then you should visit Phu Quoc soon.
Plan your trip to Phu Quoc now
More hotel recommendations for Phu Quoc:
Popular routes to Phu Quoc:
---
Have you ever been to Phu Quoc? Have you already planned a trip to Phu Quoc? We look forward to your comment below the article!