Dieser Artikel ist auch verfügbar auf: Deutsch
Fingernail Island is located south of Phu Quoc in the An Thoi Archipelago and is a rarely visited dream island. During the high season it's being visited by a couple of day trips, but it's still not too much though.
If you want to do a trip to Fingernail Island, Hon Mong Tay in Vietnamese, then don't let yourself get confused by the local travel agencies. There are 2 islands with exactly the same name. One of those islands is located in the northwest of Phu Quoc and is visited often by snorkeling trips.
Fingernail Island: day trip to paradise south of Phu Quoc
The second Fingernail Island, which we will show you in this very article, is located south of Phu Quoc and is just heavenly. The travel agencies will surely tell you that both islands are the same – don't listen to that!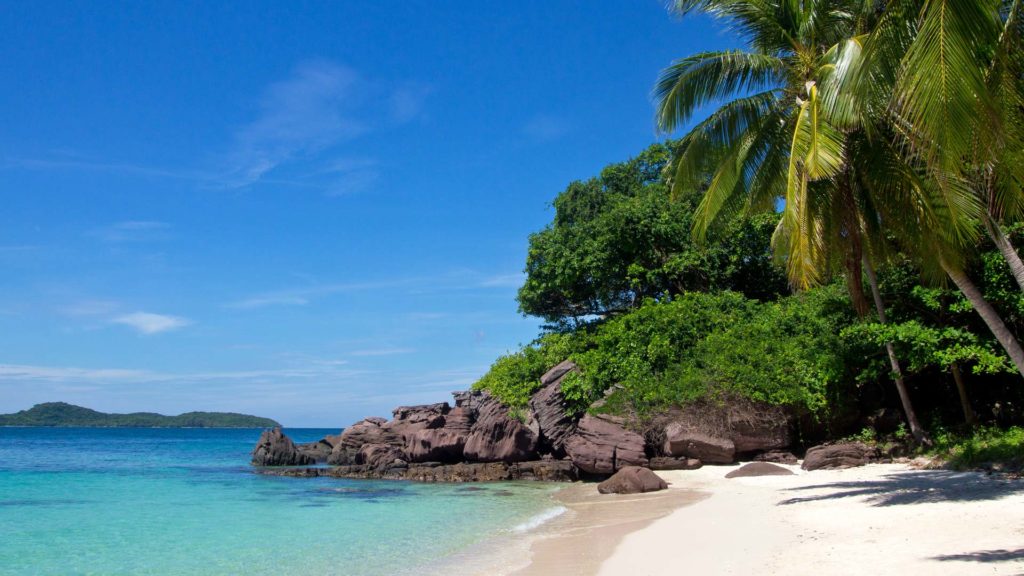 ---
How to get to Phu Quoc
Accommodation in Phu Quoc – our hotel tip
Phu Quoc: Tours and tickets
---
The journey to Fingernail Island
On the day before our trip we went to the harbor of An Thoi and searched for a boatman to start our trip to Fingernail Island in the early morning of the next day. The crossing from An Thoi to Hon Mong Tay takes about 45 minutes.
The price for a trip is about VND 800,000. If a lunch with delicious seafood is included, the price will be about VND 1,000,000. That is the equivalent of 40 euros for a boat and that is in our opinion a quite good price for a trip like that.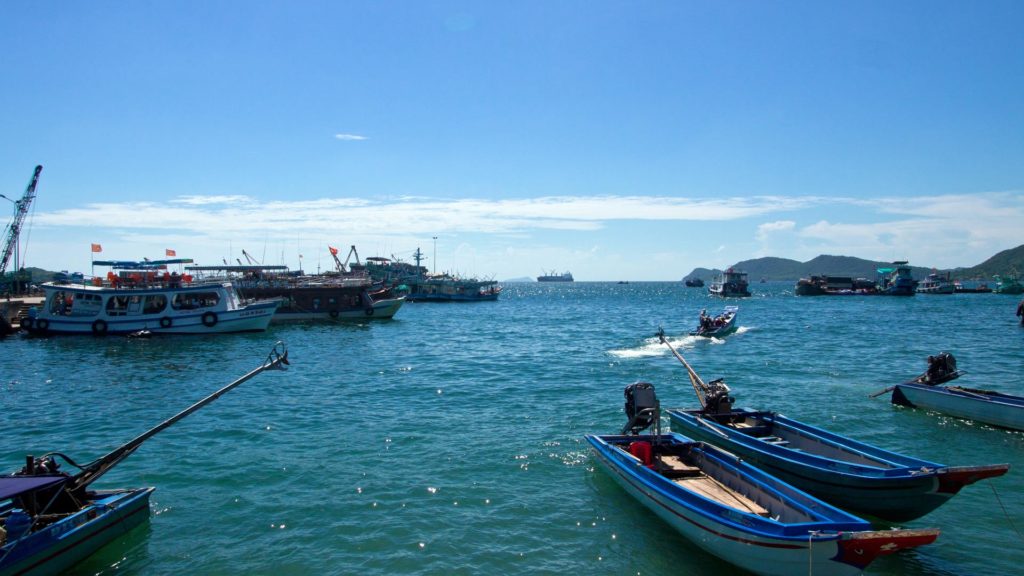 Unfortunately, we had bad luck with the weather on the evening before our trip and it rained cats and dogs on Phu Quoc. Therefore we had some big waves on our way to Fingernail Island. Sometimes the boat was in a dangerous position on the open sea between the islands. Luckily, we aren't seasick, otherwise we probably wouldn't have survived the journey.
Hon Mong Tay is one of the most southern islands of the An Thoi Archipelago and so it took us quite a while until we reached our destination. But at the end we were rewarded by a beautiful paradise-like beach.
Info: If the trip on your own to Fingernail Island is too complicated, then you can consider doing a day trip, where the island is part of it.
Fingernail Island (Hon Mong Tay)
The very first glimpse that you get of Fingernail Island before yo arrive there is just beyond words. We were also very lucky that no one else was on the island when we arrived. The beach was just lonely and it just looked like a postcard image.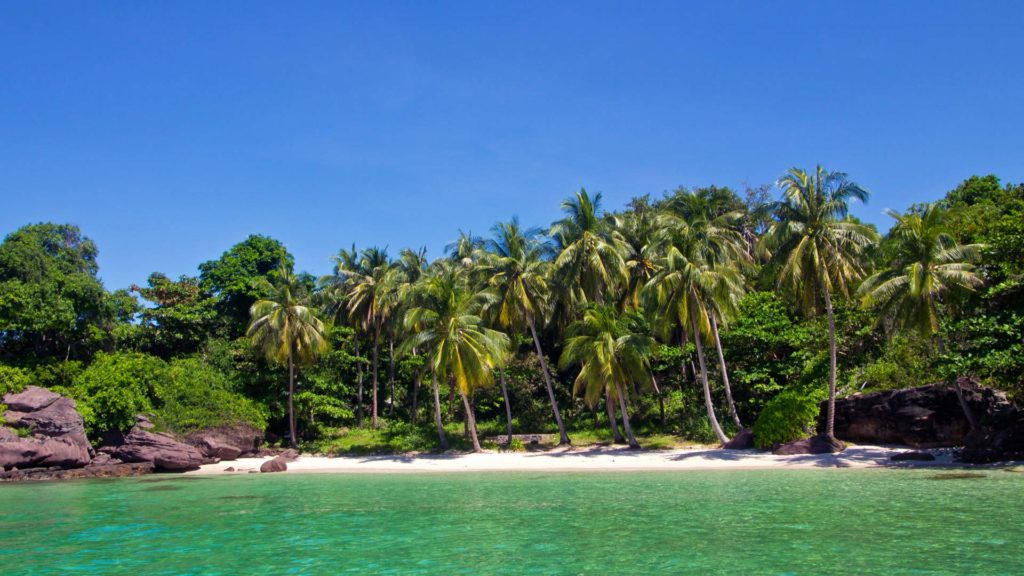 The beach is really small and has just the island's jungle behind it. The sand is magnificently white, the water clear and turquoise and the view at the archipelago is just awesome.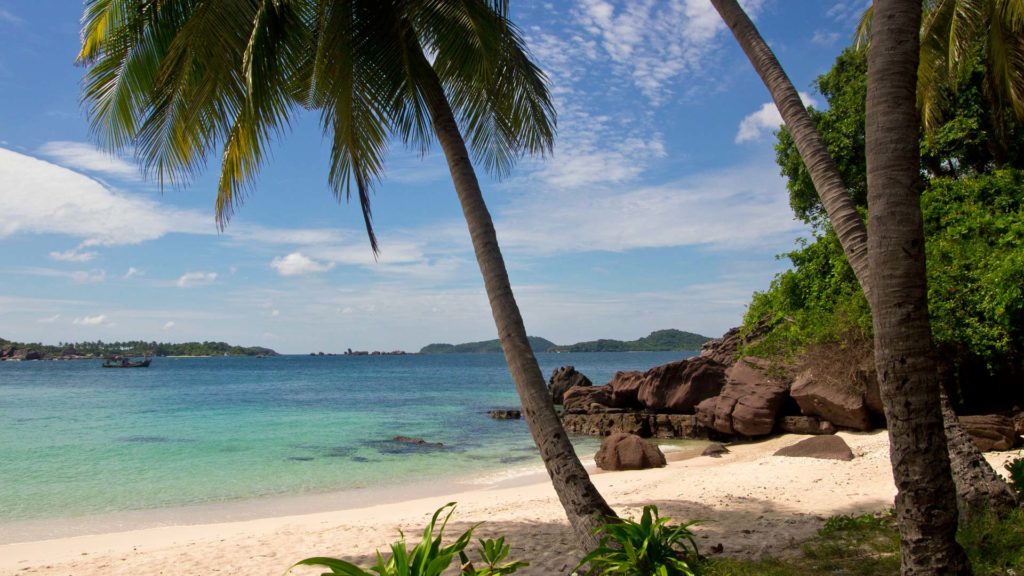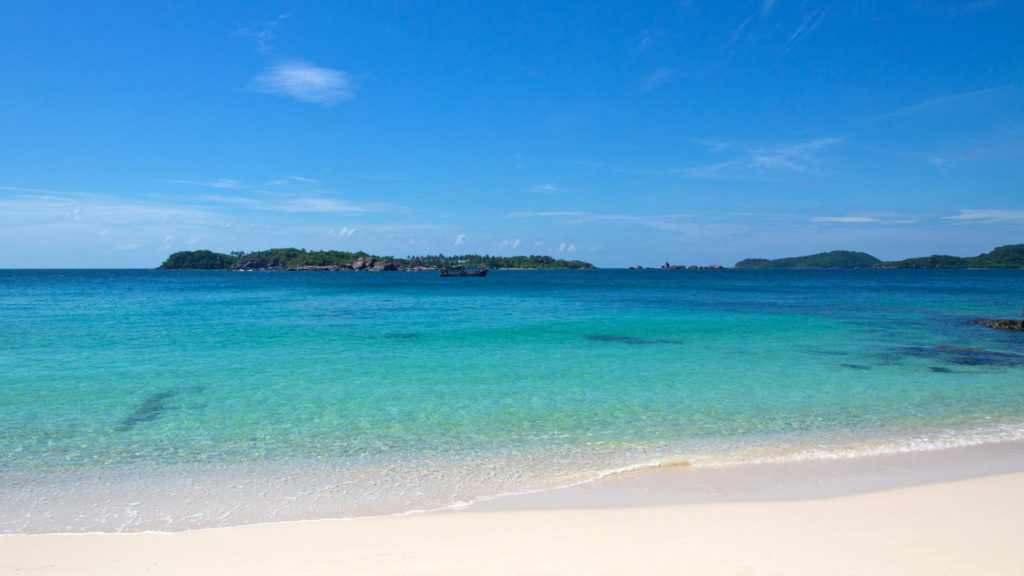 We didn't do much on the island. We went swimming, relaxed, took some pictures and videos and just enjoyed the quiet atmosphere of the island. That was exactly how we imagined our trip to Fingernail Island. The images that we saw on the internet didn't promise too much. We were totally impressed!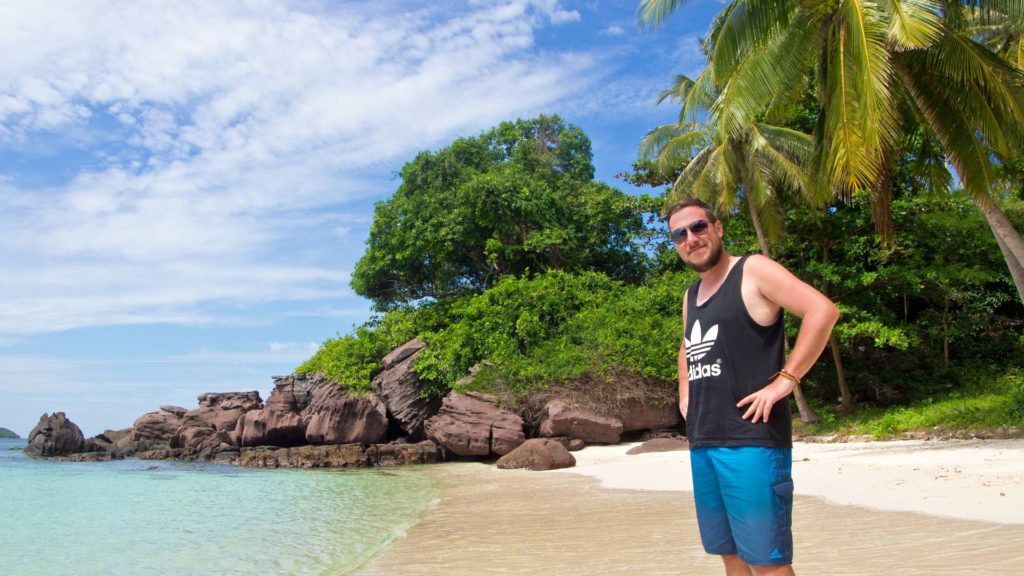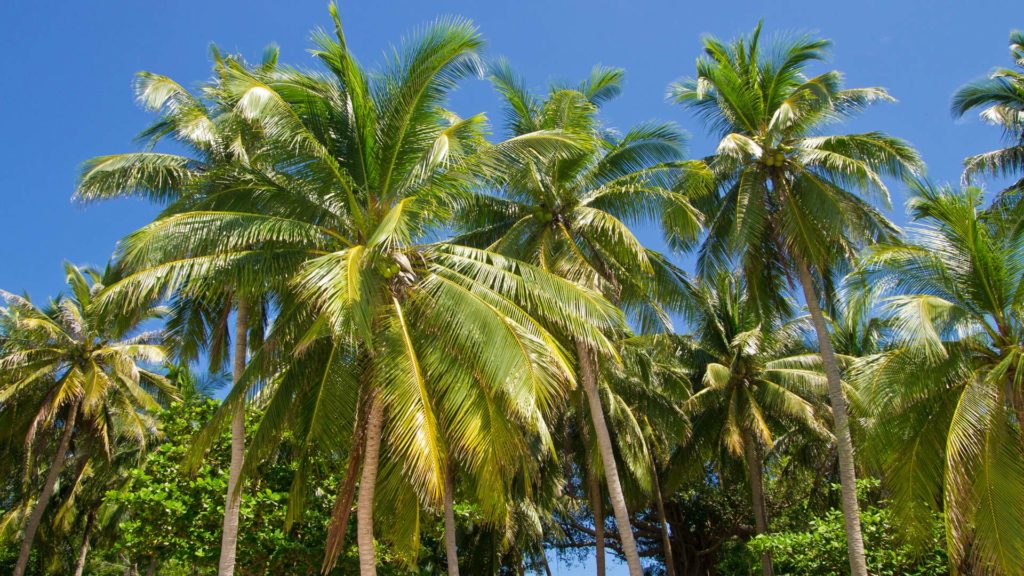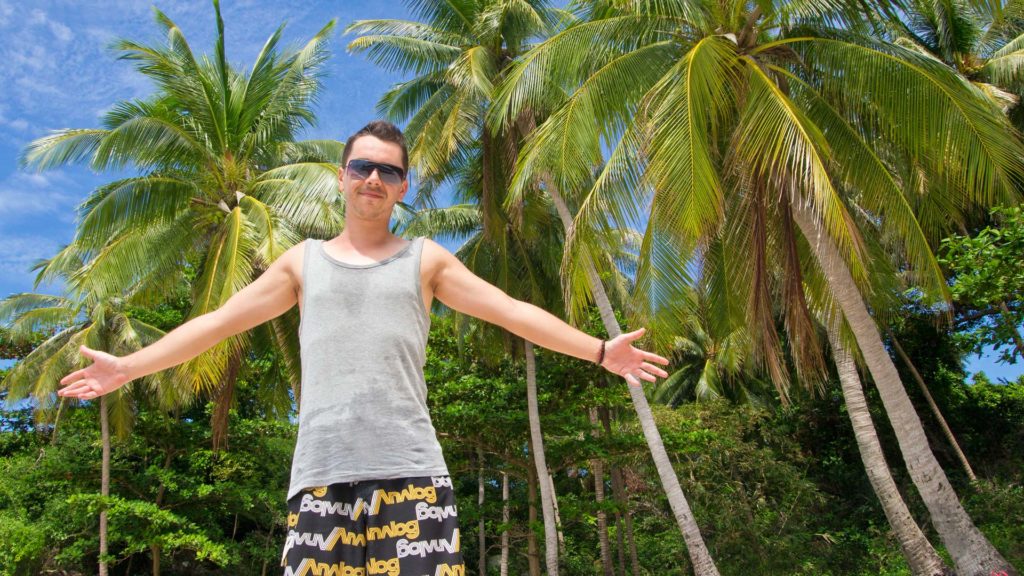 About an hour later we had some delicious seafood for lunch. Our boatman brought a small barbecue and prepared everything freshly on site. Just a little side dish was missing. We had 2 huge crabs and 3 fish for 2 persons. More than enough to get full!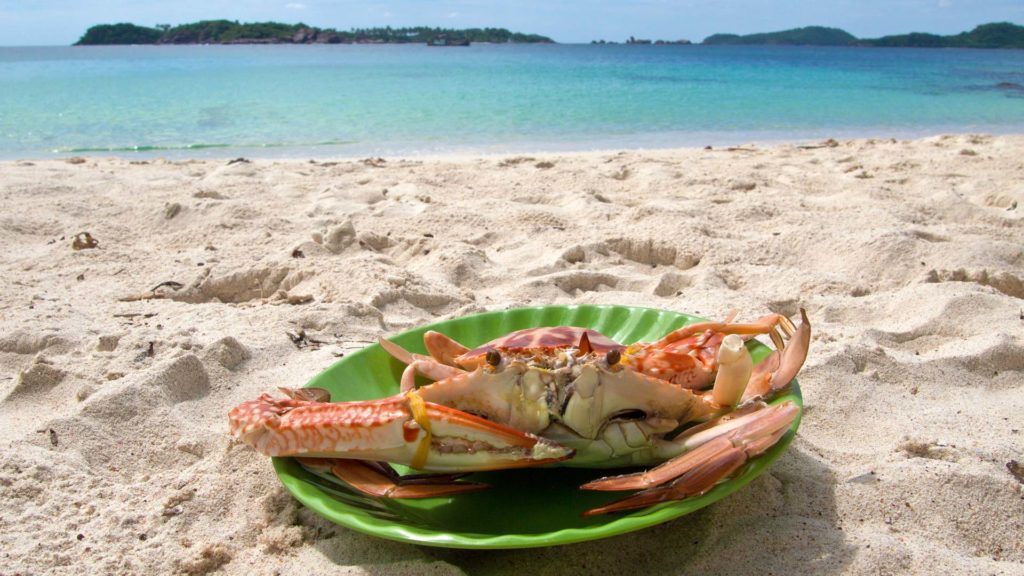 After a while, two more boats came to the island with a few visitors. But even with some more people on the island it was still very lonely. Also, those visitors were only local people and therefore I think Fingernail Island is still a little secret tip.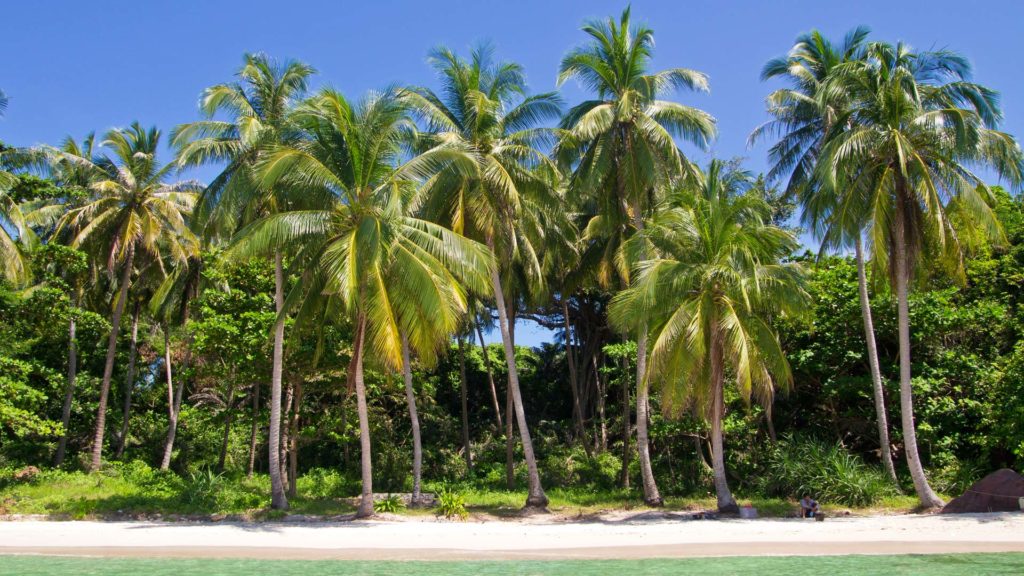 Our conclusion for Fingernail Island
If you are visiting Phu Quoc and travel around the island and its surroundings, then you shouldn't miss Fingernail Island in the south as well! The island is not really advertised, which is in general pretty good. But most probably you will have to find a boat for that trip on your own.
The island is a dream, a true paradise and the beach is more beautiful than every beach I've seen on Phu Quoc. Definitely a highlight of our trip to Vietnam.
Plan your trip to Phu Quoc now
More hotel recommendations for Phu Quoc:
Popular routes to Phu Quoc:
---
Have you ever been to Fingernail Island? Do you want to visit the island as well? Leave us a comment below!