Dieser Artikel ist auch verfügbar auf: Deutsch
Asia is known for its cheap shopping malls and many visitors can make a nice bargain now and then. In fact, you could buy here the whole equipment for your trip or a lot of other stuff before you return home. Not only the shopping malls are quite good for that, but also the local markets.
Chatuchak Market – Bangkok's largest weekend market
As one of the largest weekend markets in the world, it was time to pay a visit to the Chatuchak Market (with more than 10.000 stalls!) during my last stay in Bangkok. Every Friday to Sunday from 6 a.m. to 6 p.m. the market opens its gates and additionally on Wednesday and Thursday at the same time for plants and flowers. But when it's about time to close the stalls at 6 p.m., it's not like in Germany and everything closes instantly. The shops maybe start to close at 6 p.m., but outside the market the streets are still full of life with several more stalls where you certainly also can buy everything.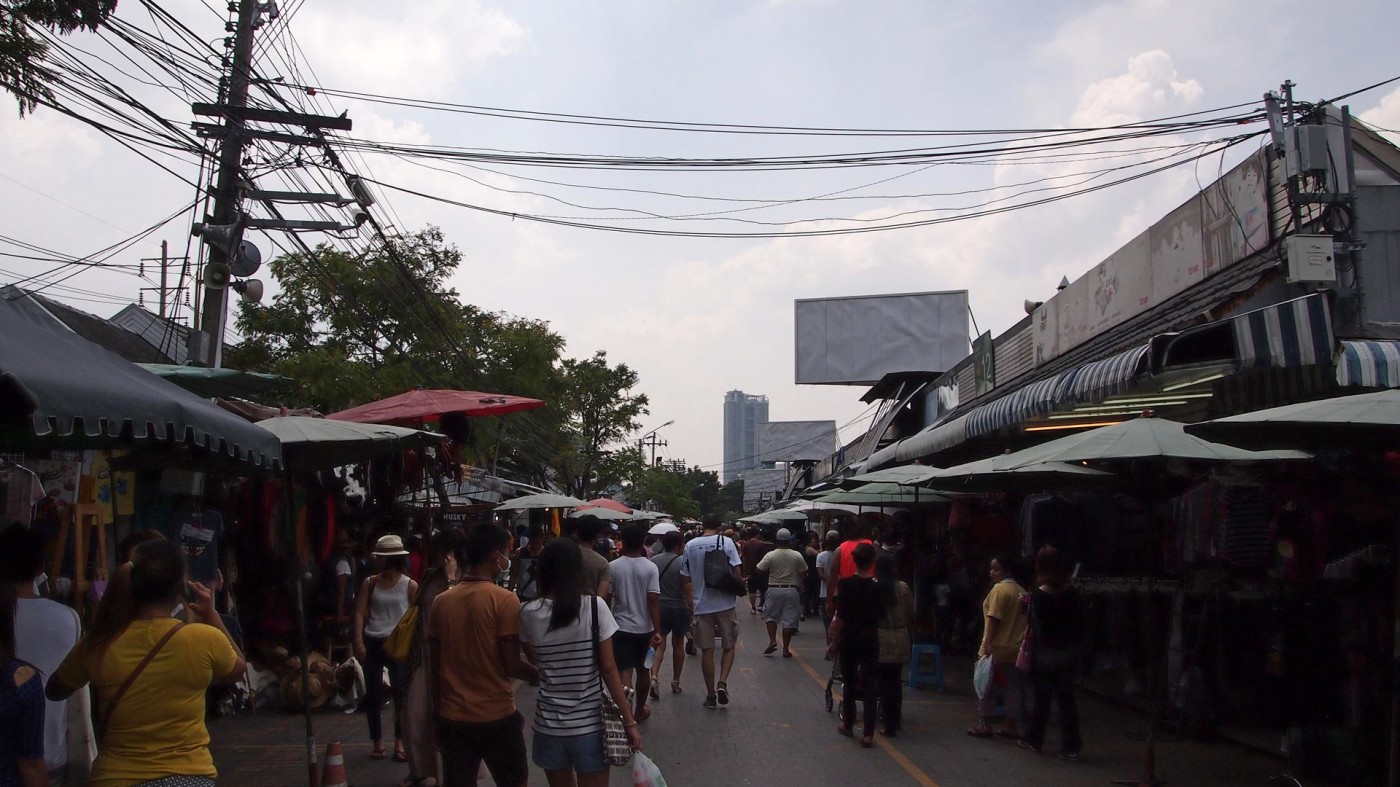 ---
How to get to Bangkok
Accommodation in Bangkok – our hotel tip
Bangkok: Tours and tickets
---
How do I get to the Chatuchak Market?
It's easy and cheap to reach the market with the BTS Skytrain or the MRT Metro. The MRT station is right next to the Chatuchak Market and is named Suan Chatuchak. The station of the BTS Skytrain is Mo Chit, which is maybe a 5 minute walk to the entrance of the market. It's really easy to see where you got to go, just follow the crowd and you won't get lost. Depending on which option you choose, the price of the ticket is about € 0,50 – € 1.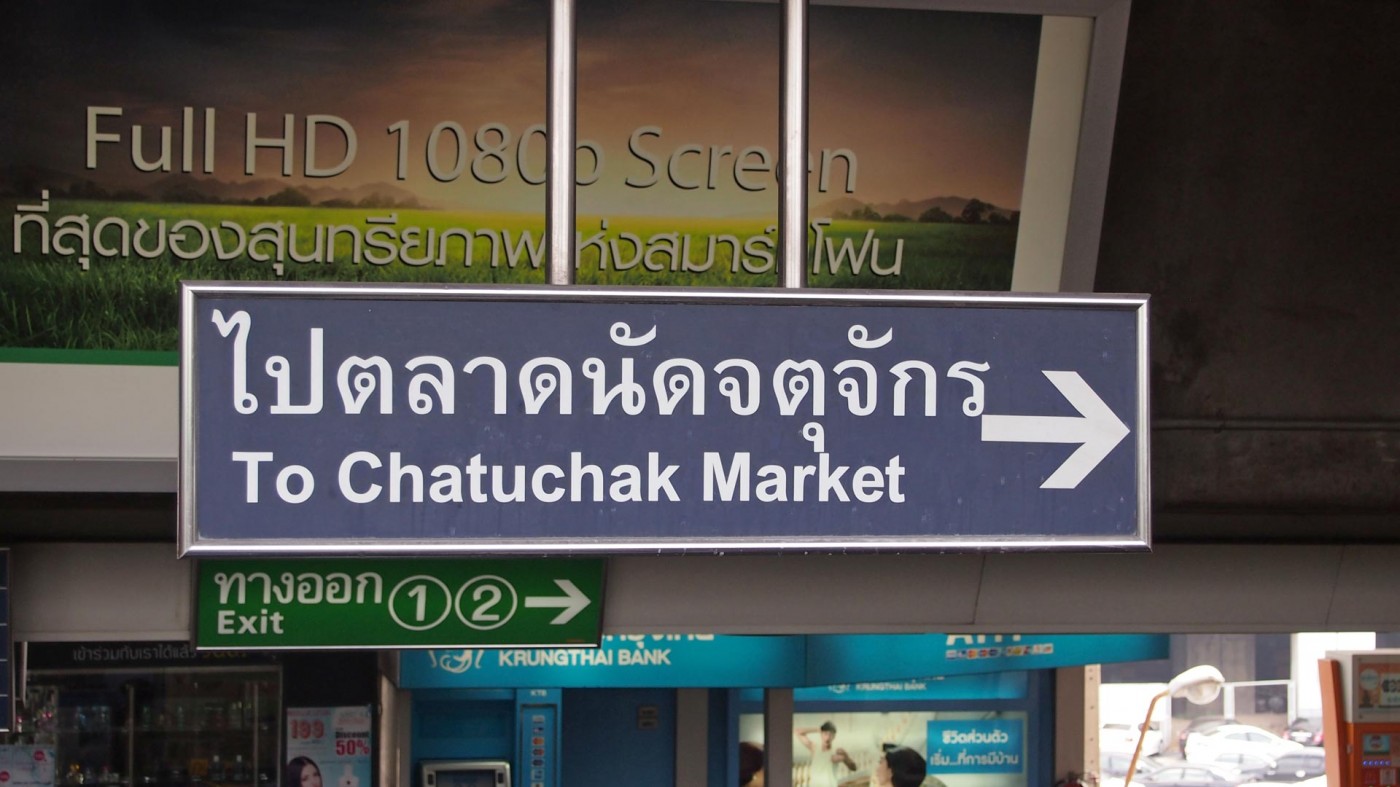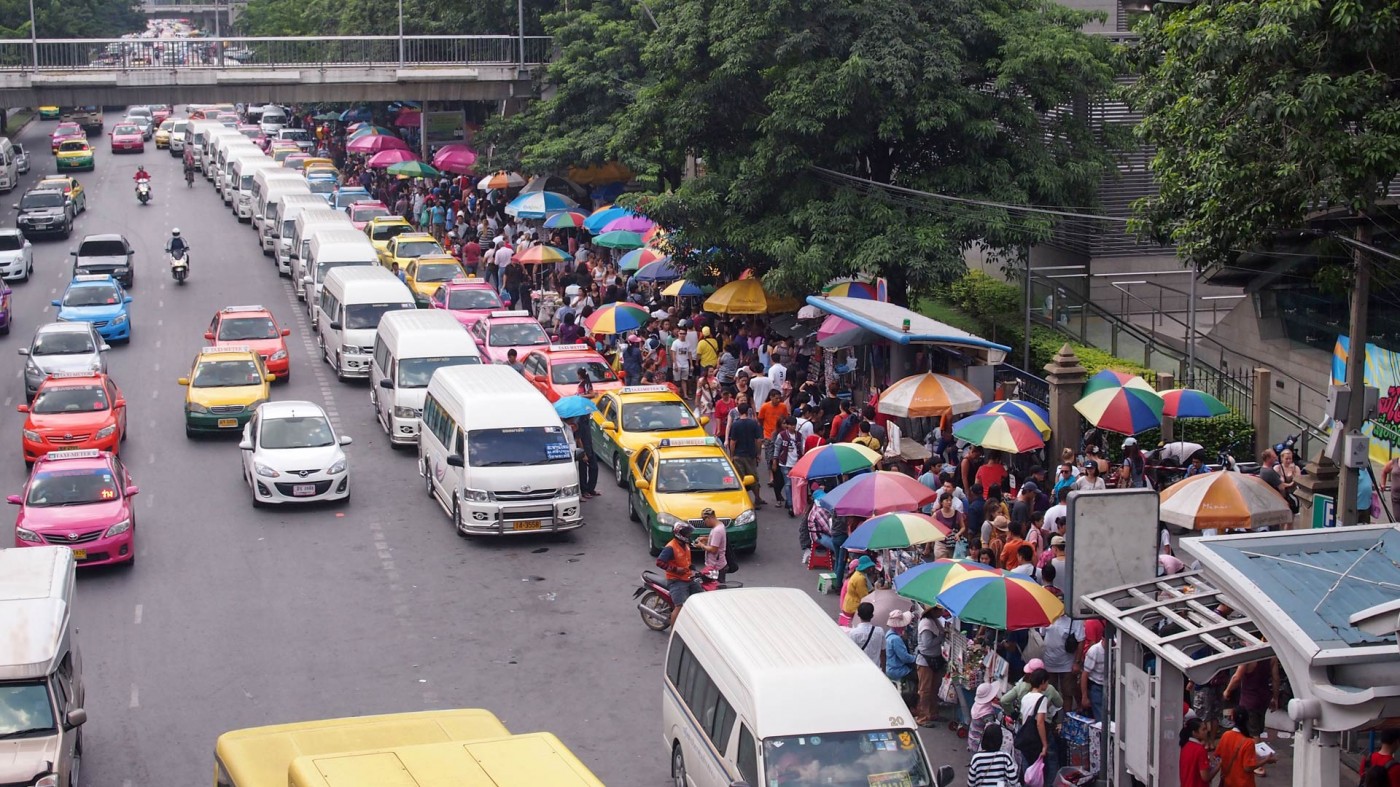 Tip: If you prefer to visit the market with a guided tour, then we can recommend you to book a private guide for Bangkok who does the tour as you wish.
What can I buy there?
Almost everything! From underwear, jeans, shirts, shoes, pottery, souvenirs, movies to plenty of Thai Food and so on… It would take ages to finish that list, but that wouldn't be exciting so I'll let the pictures do the talking.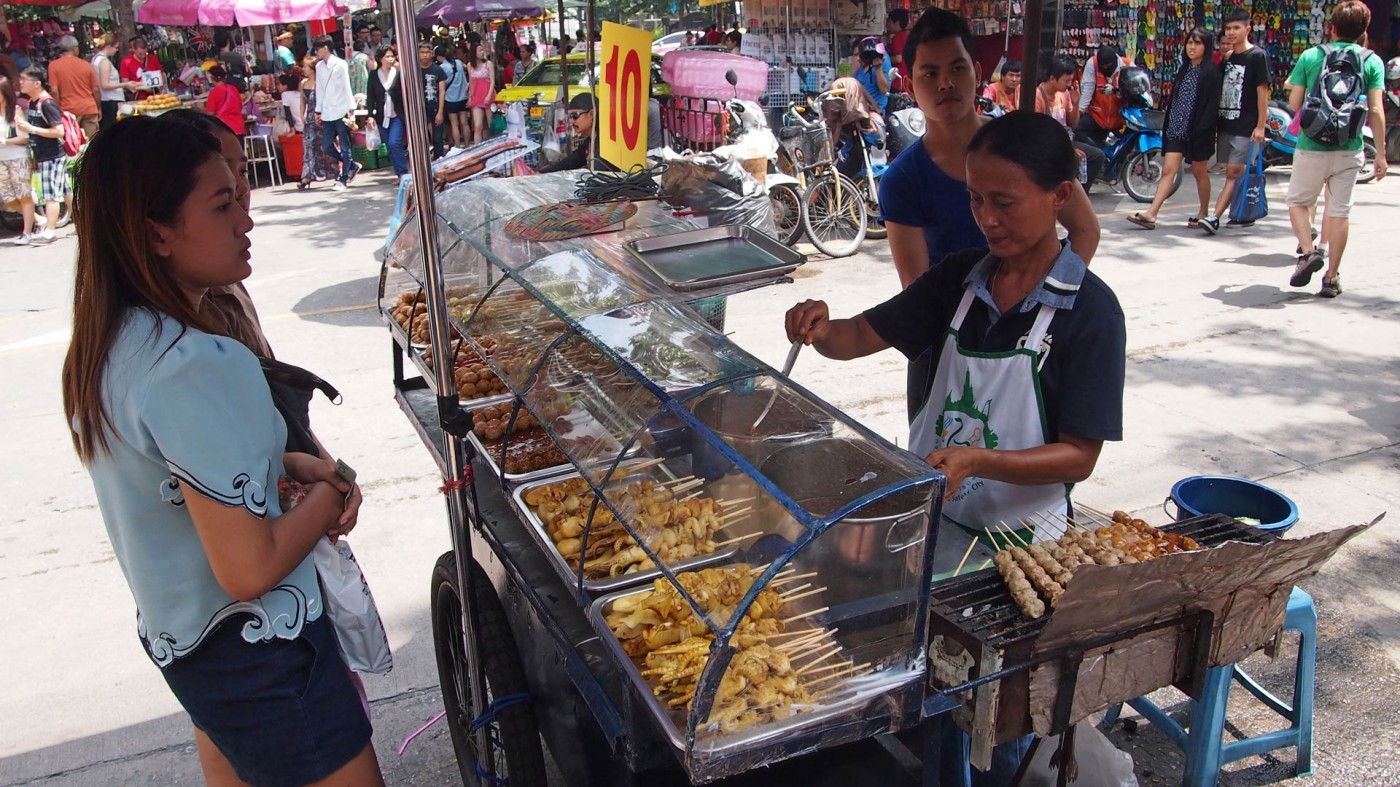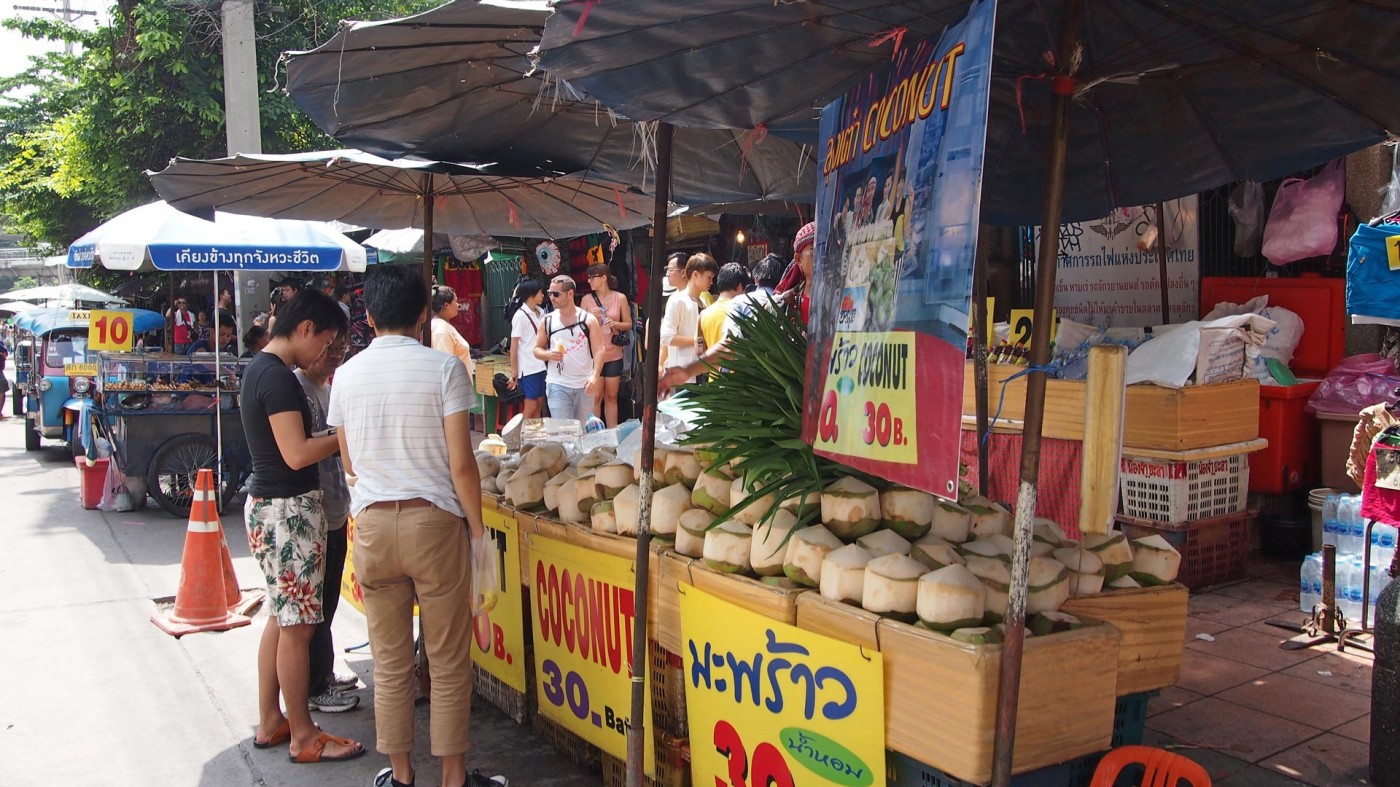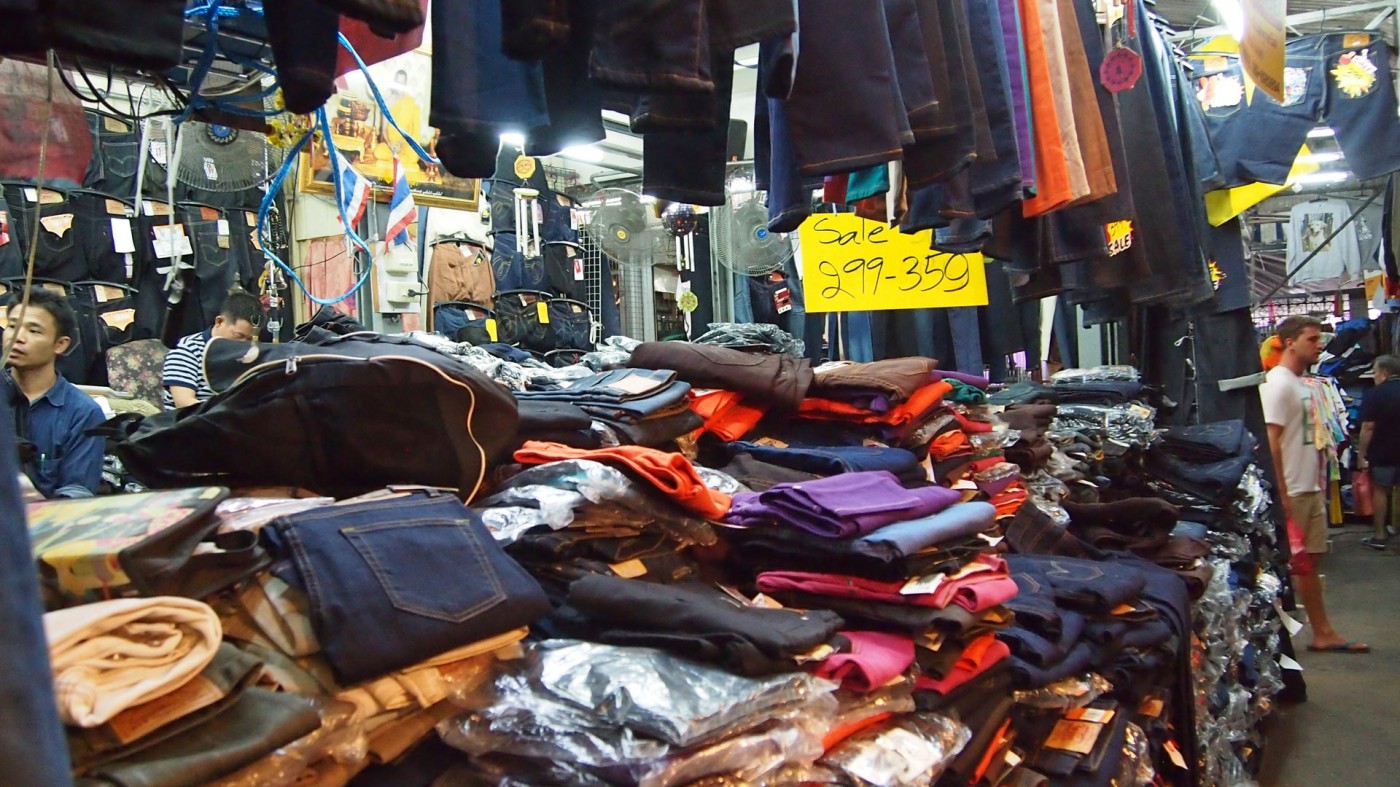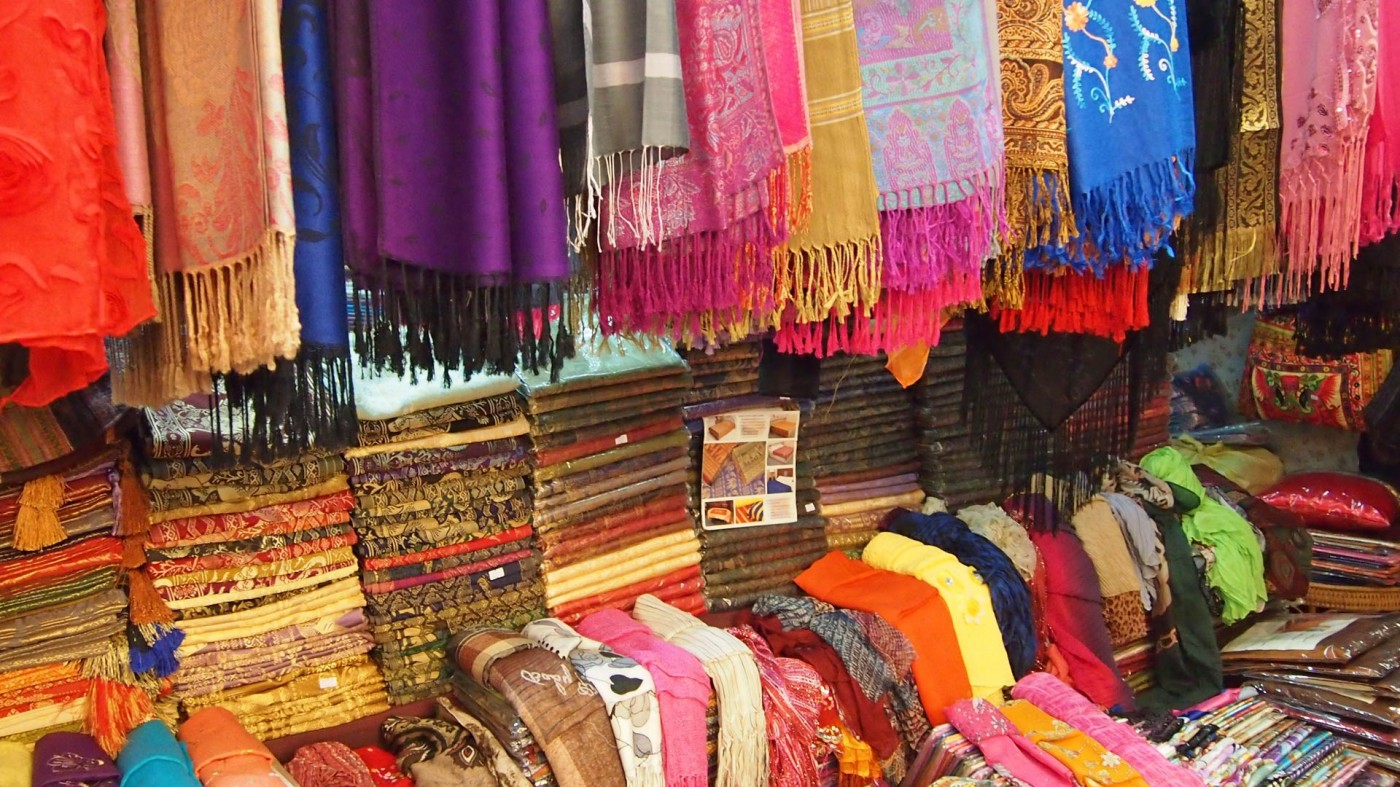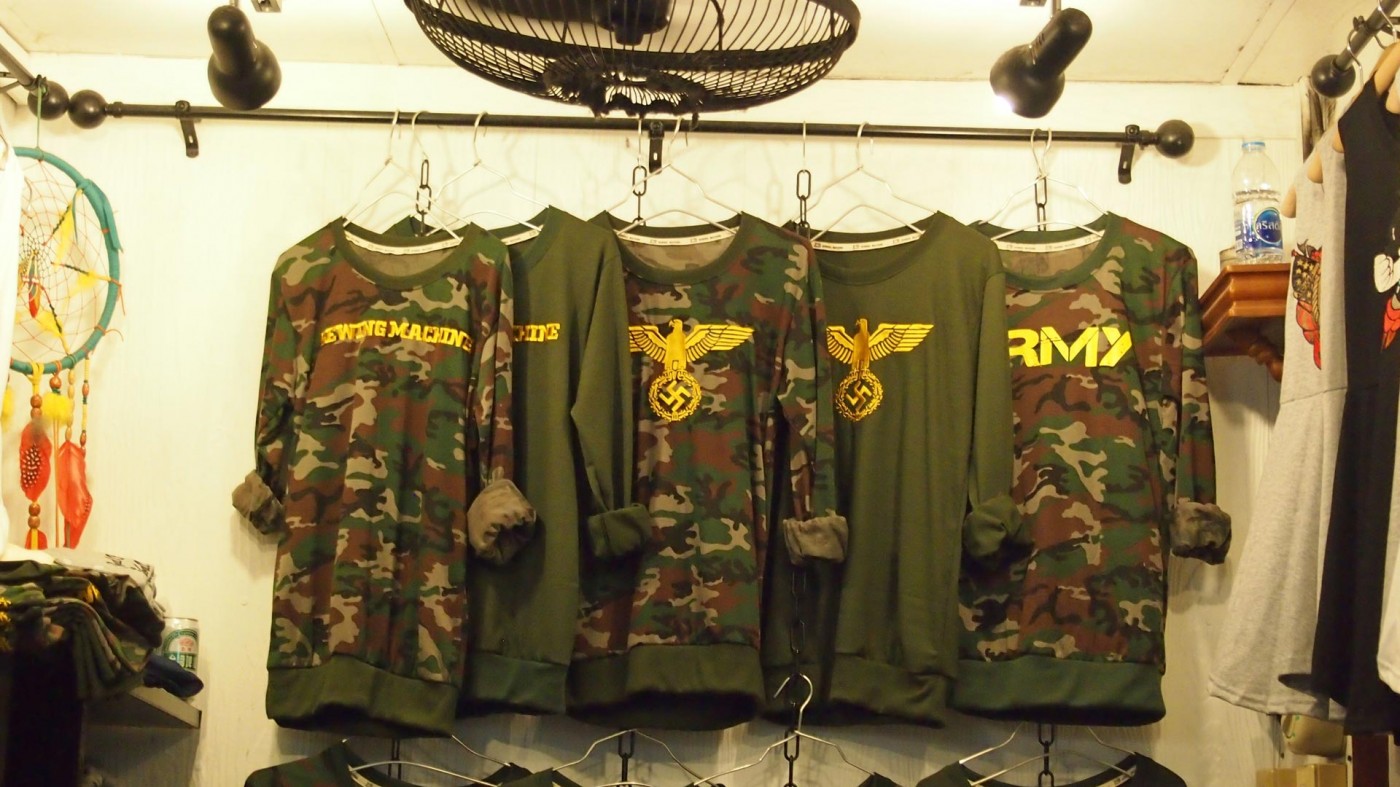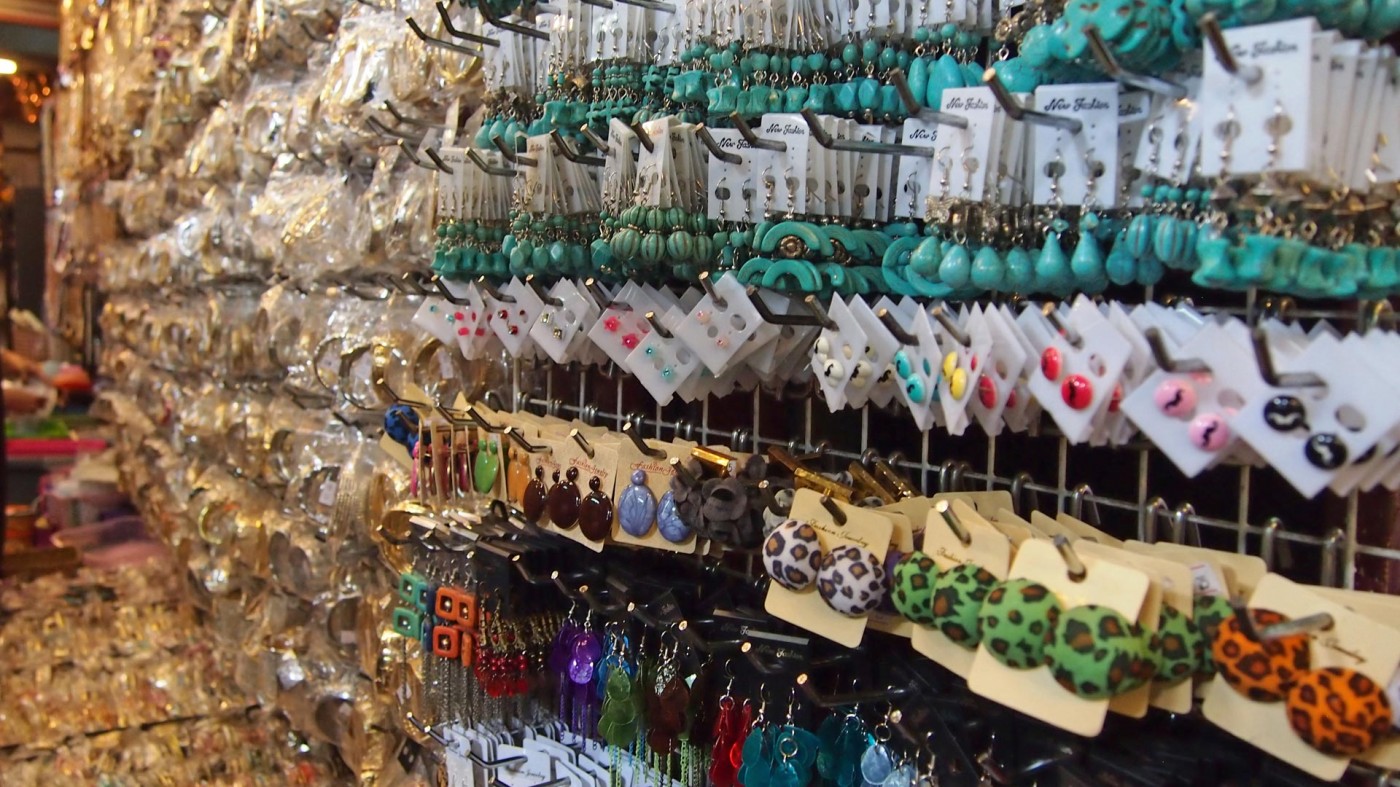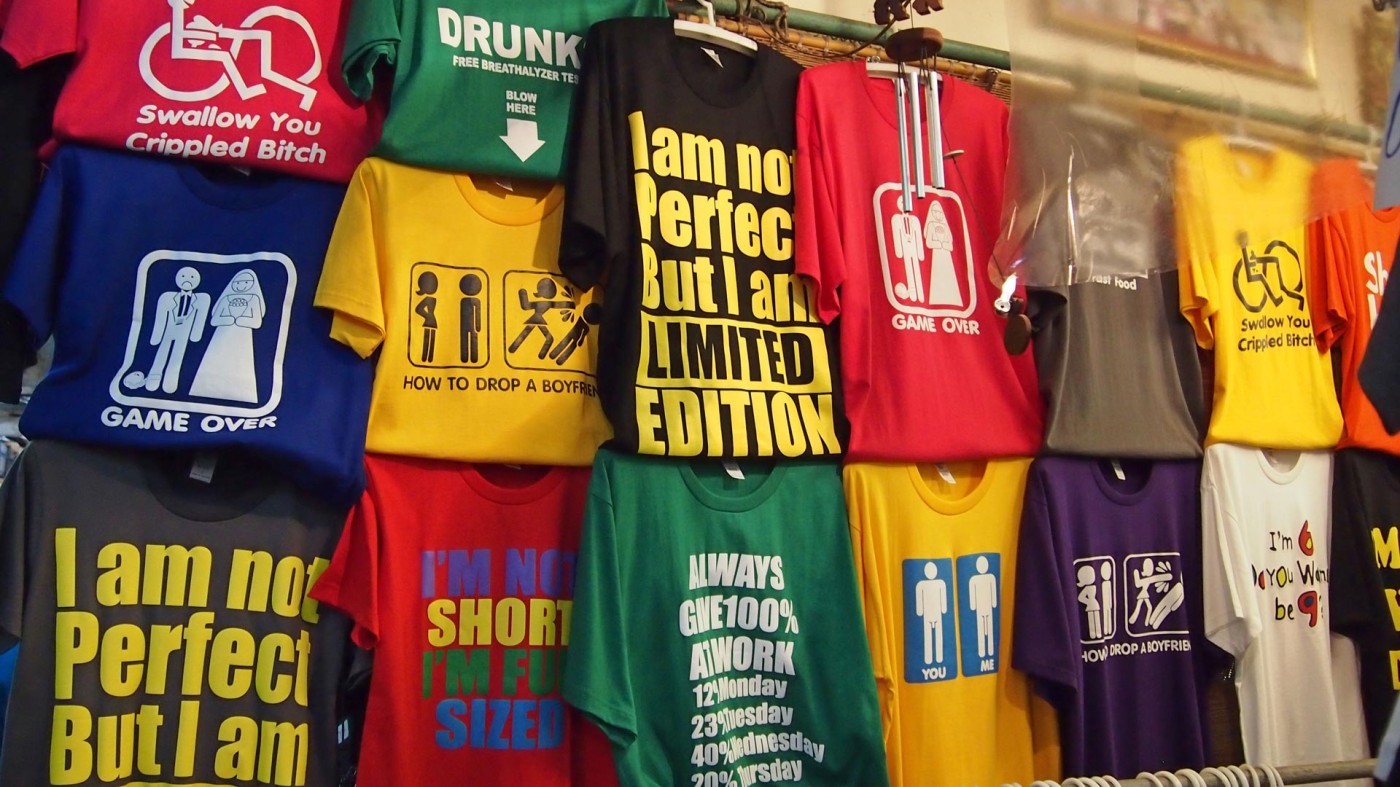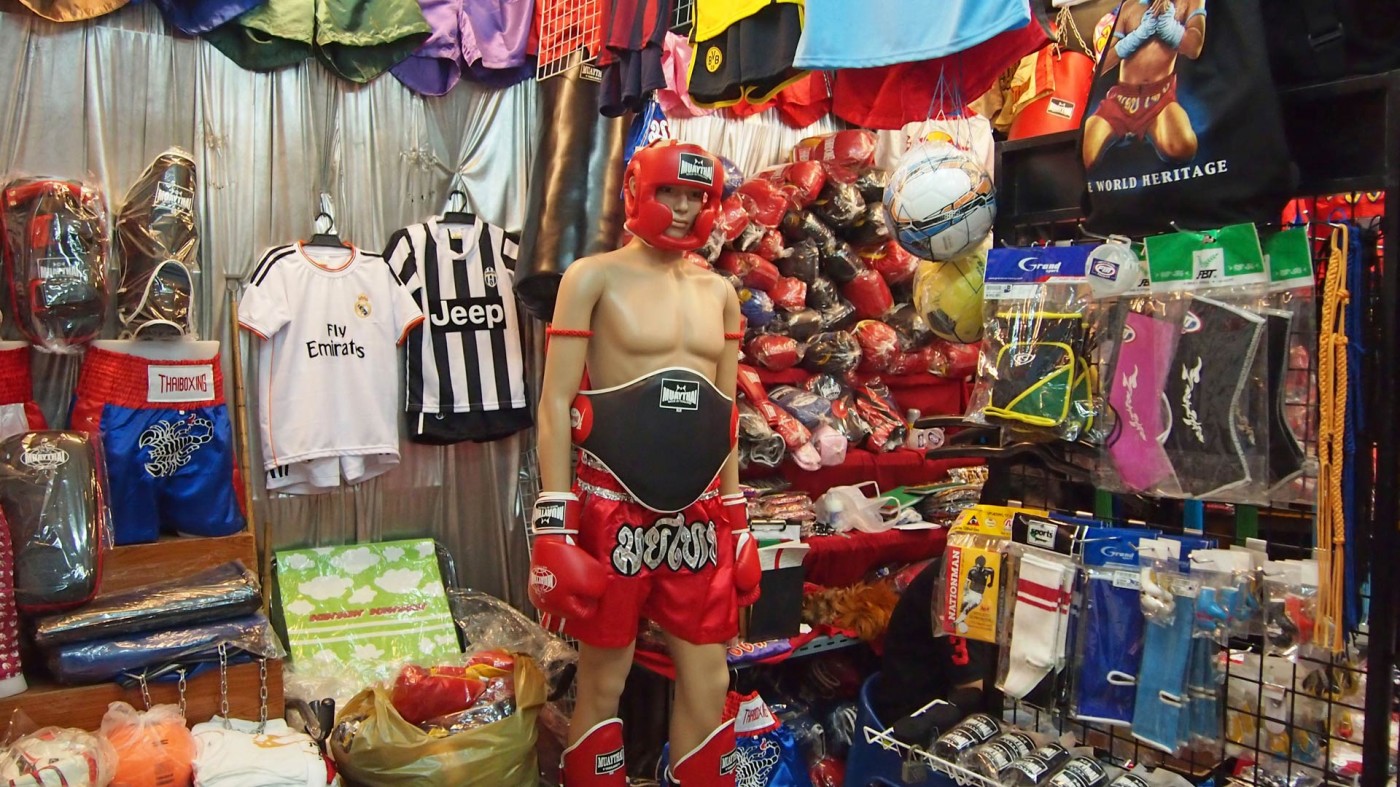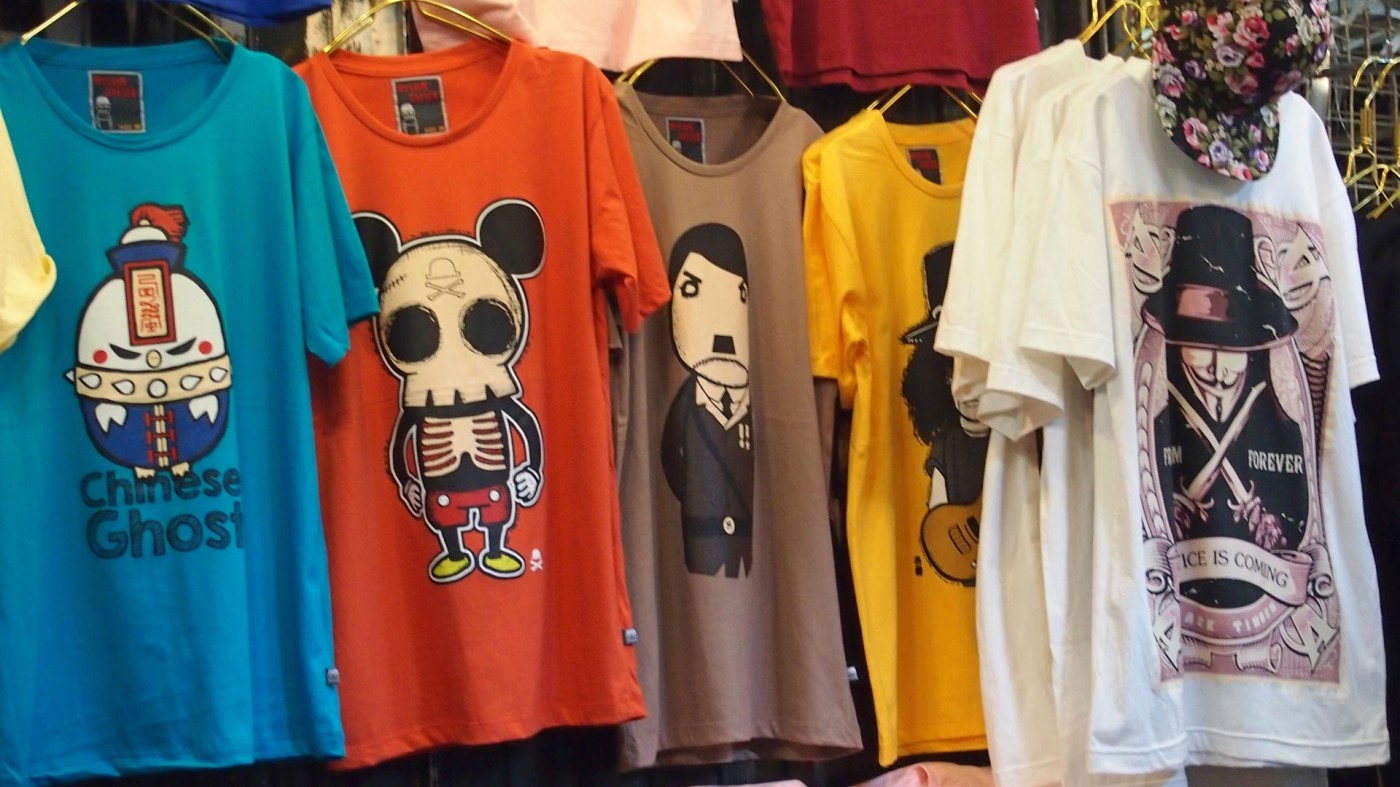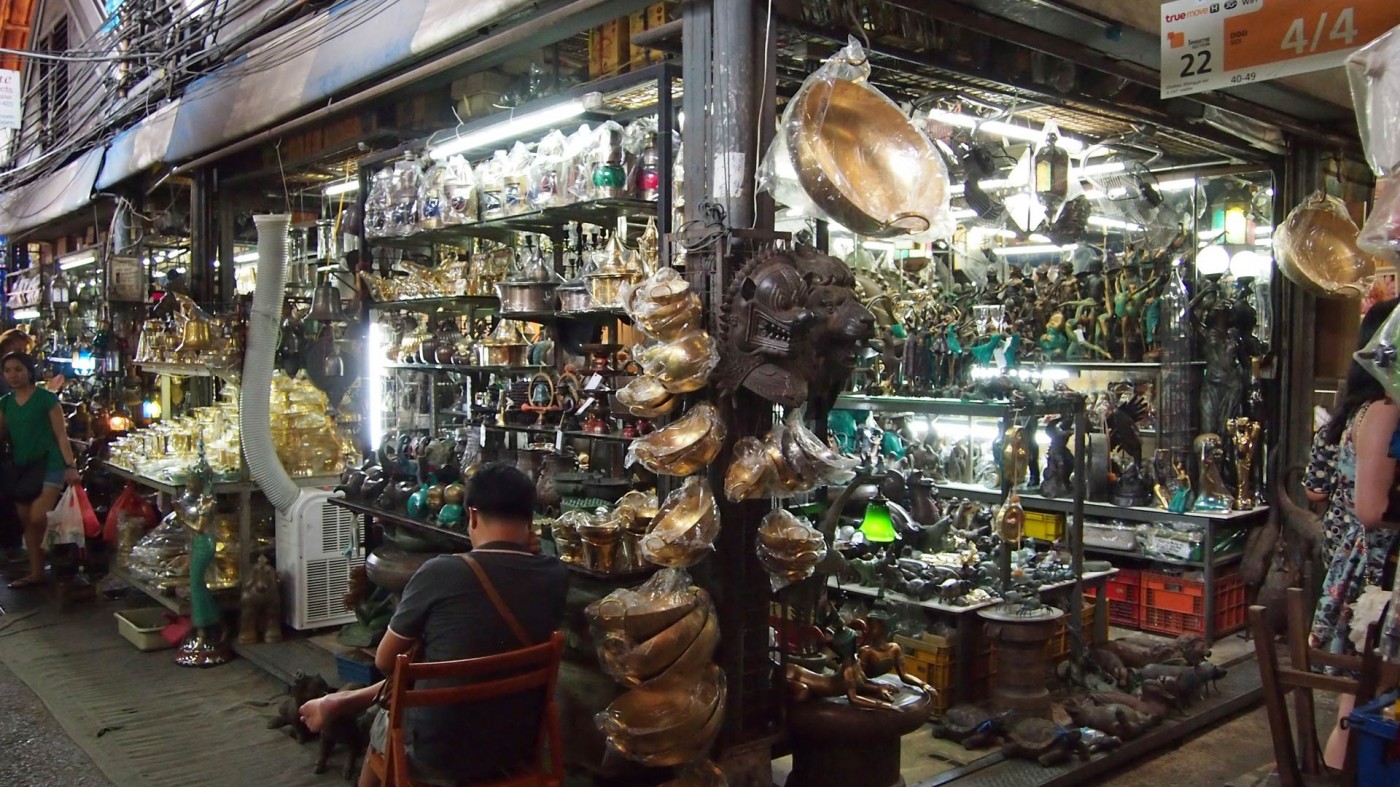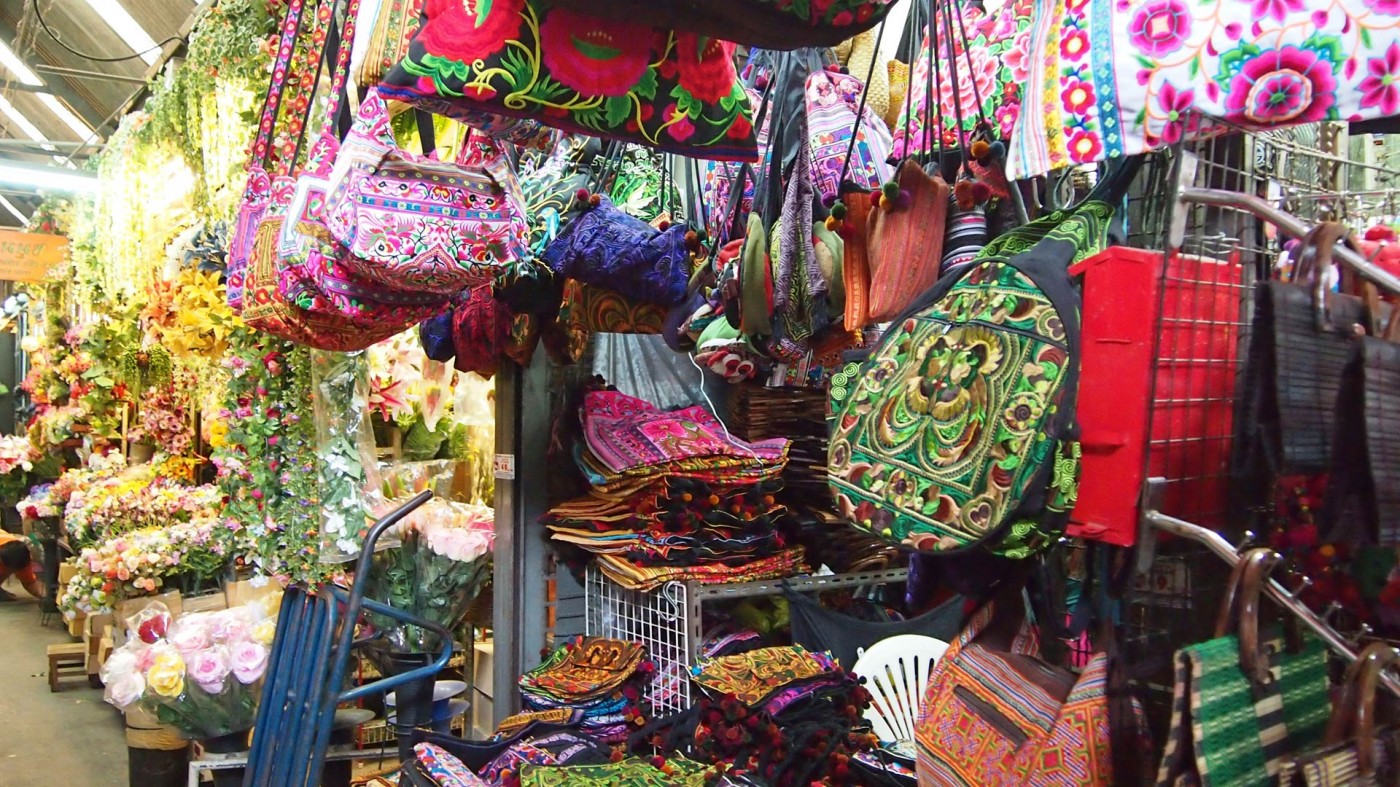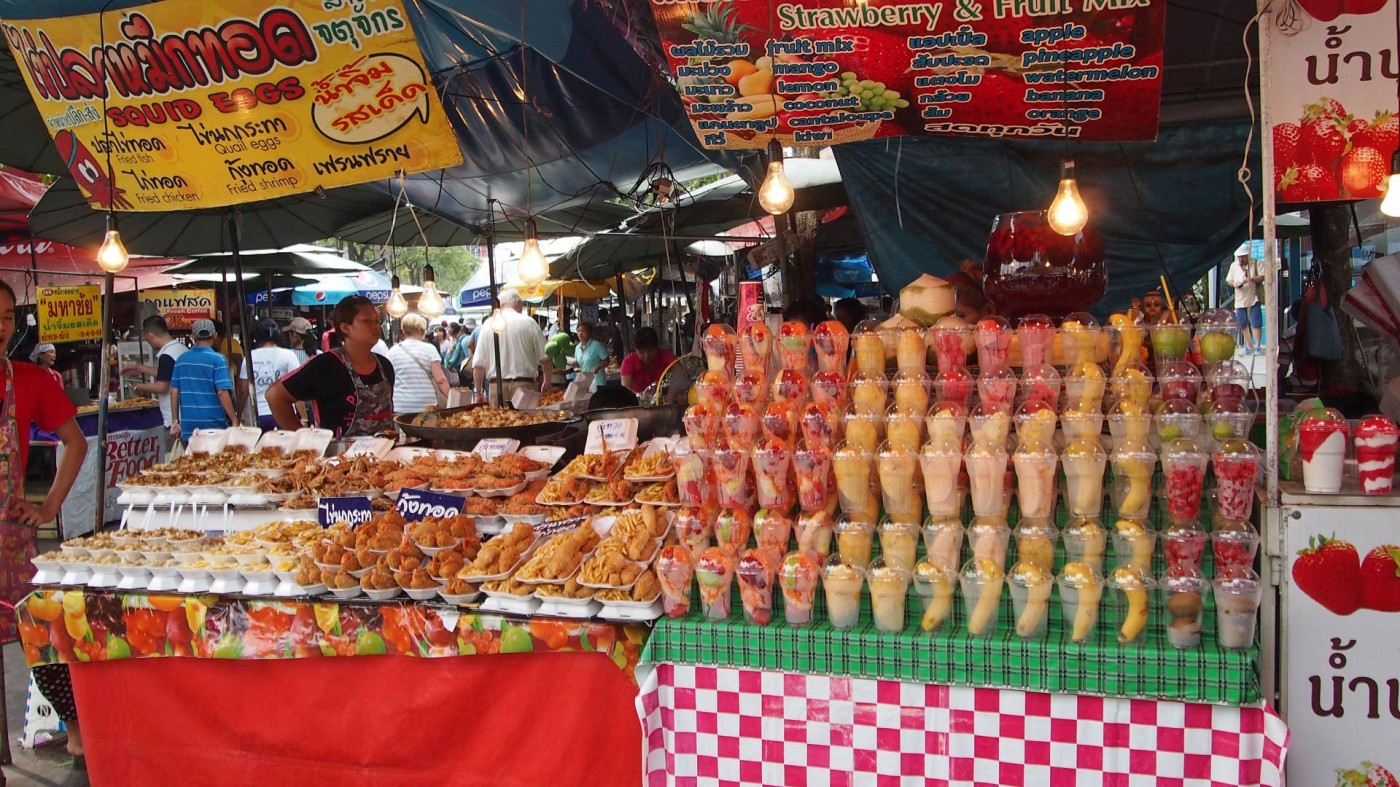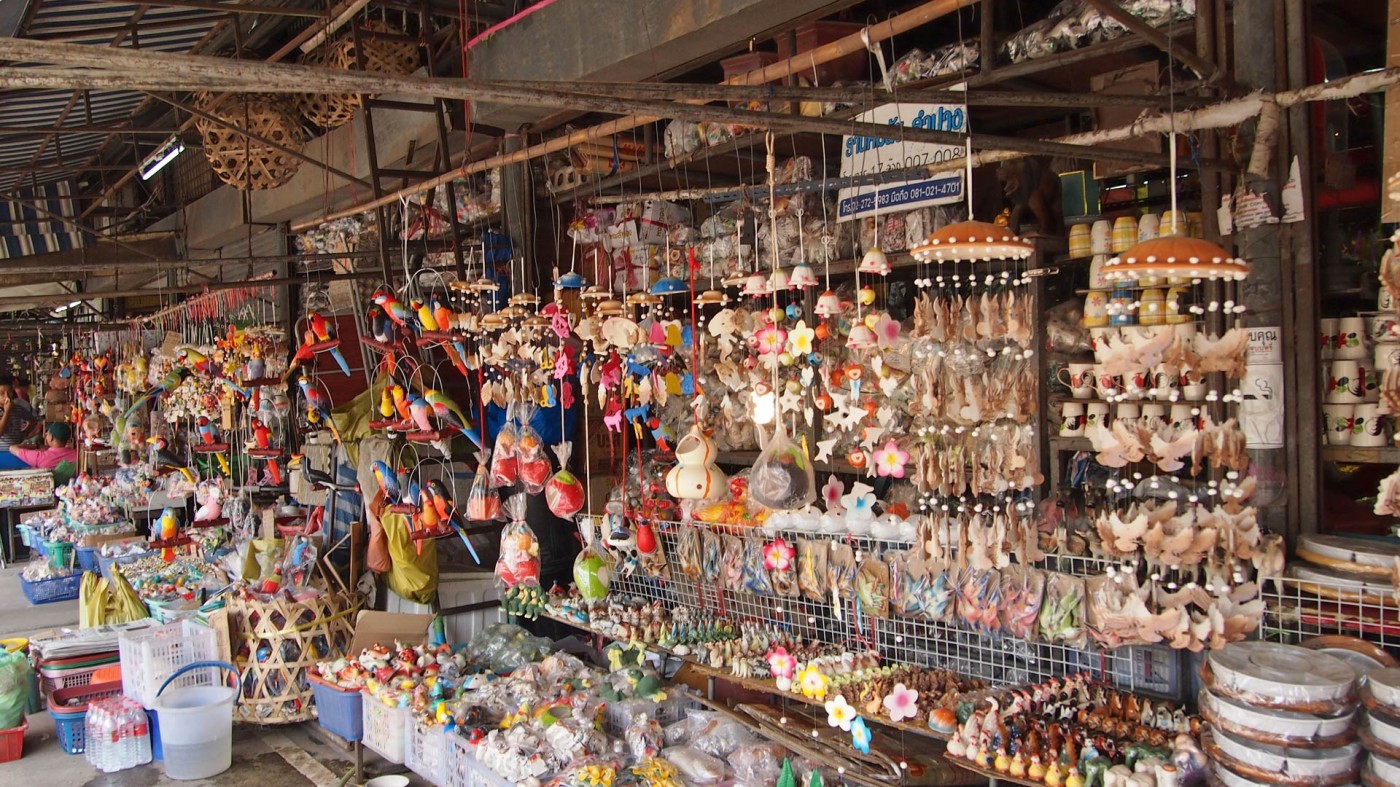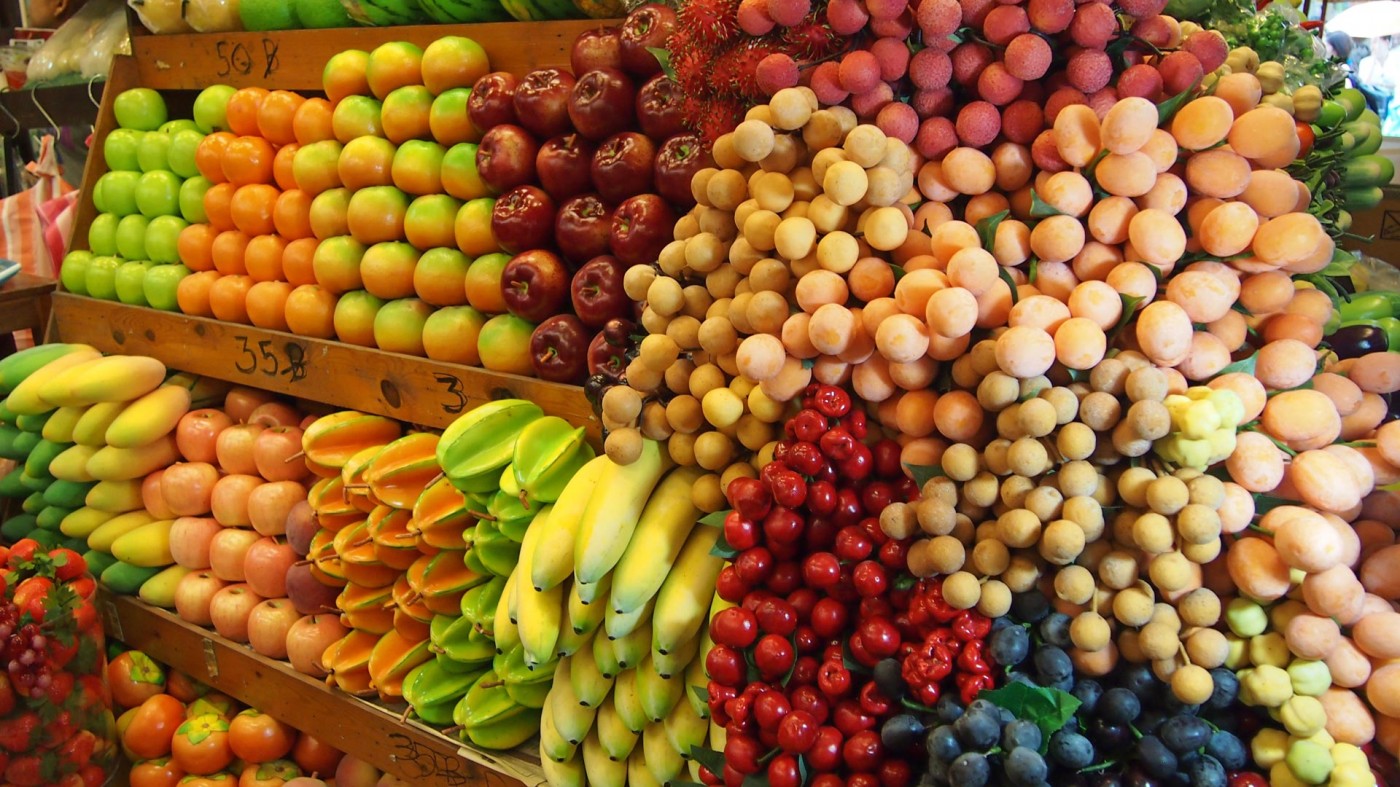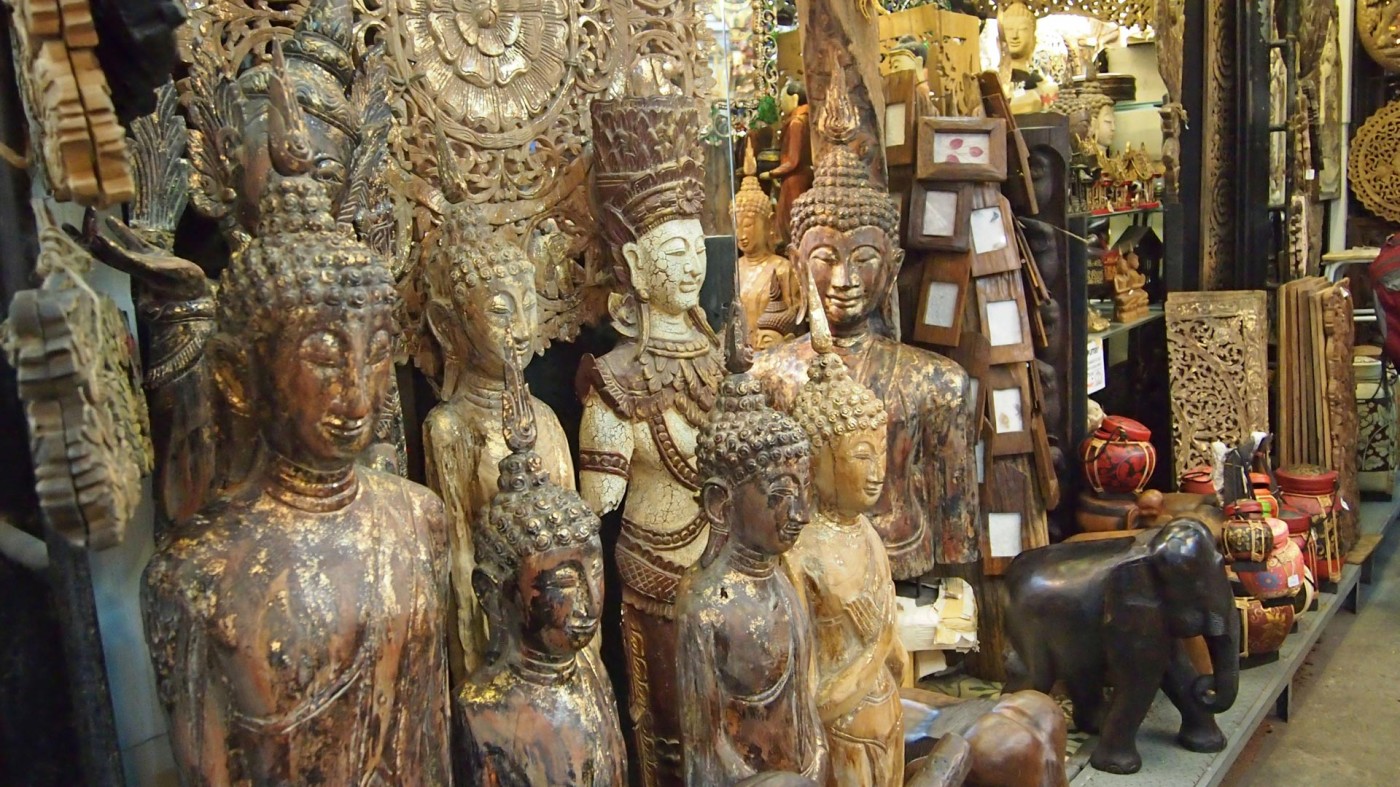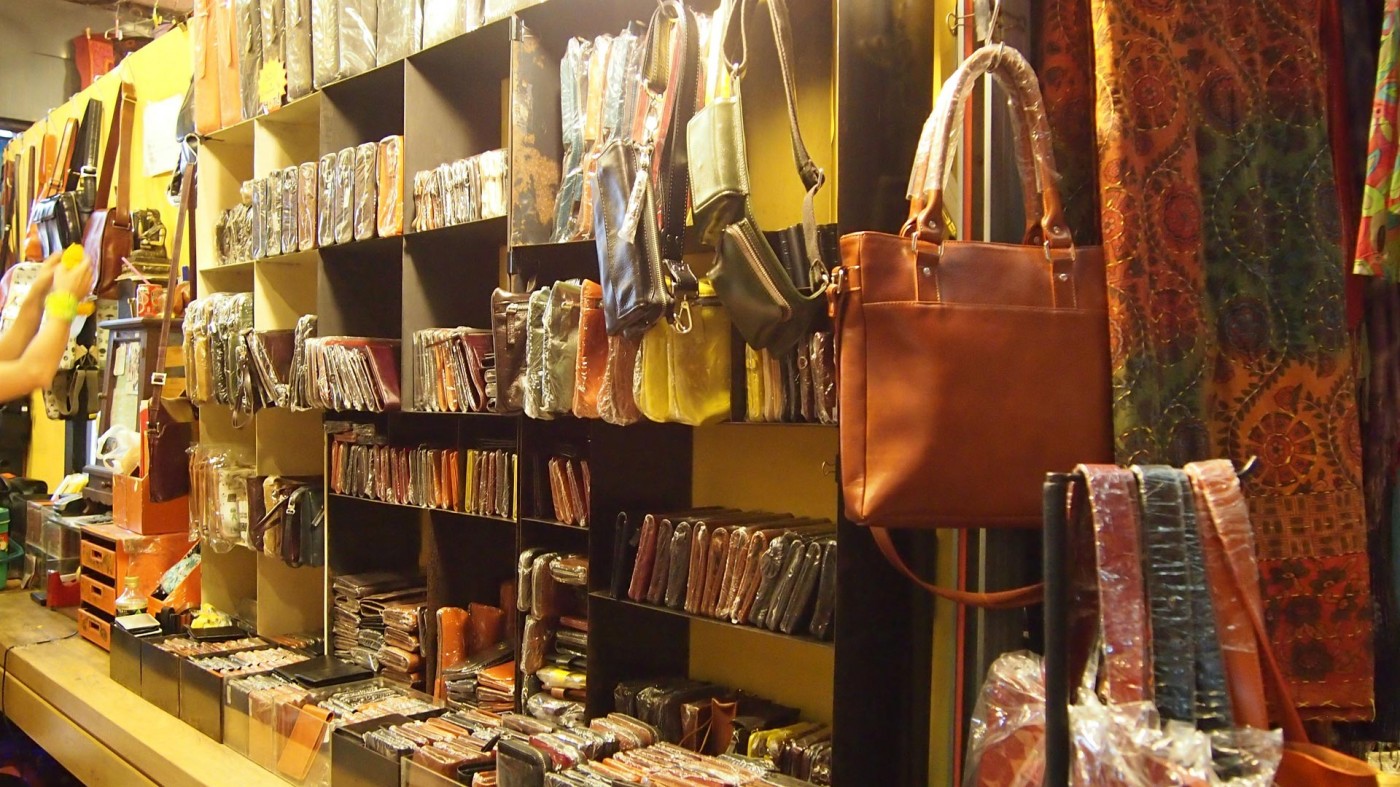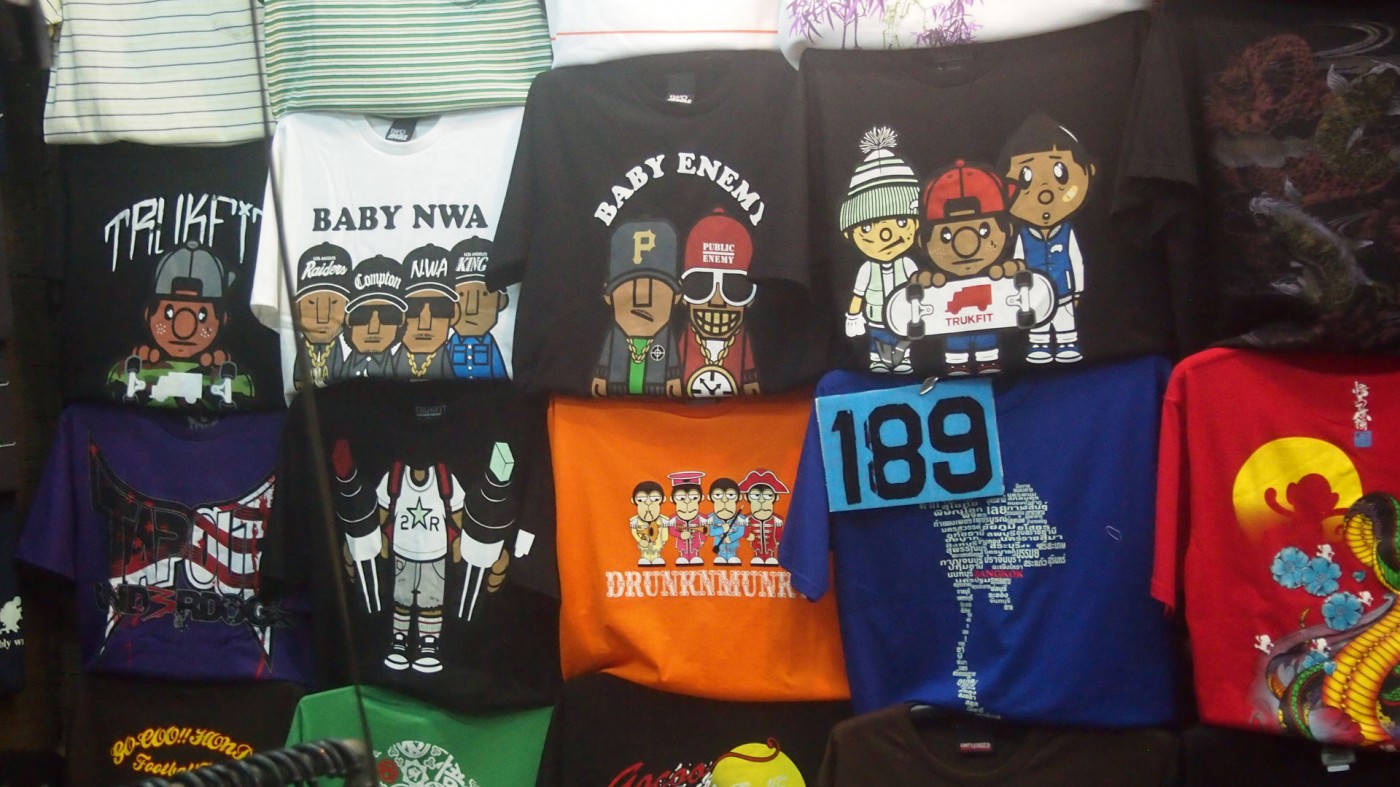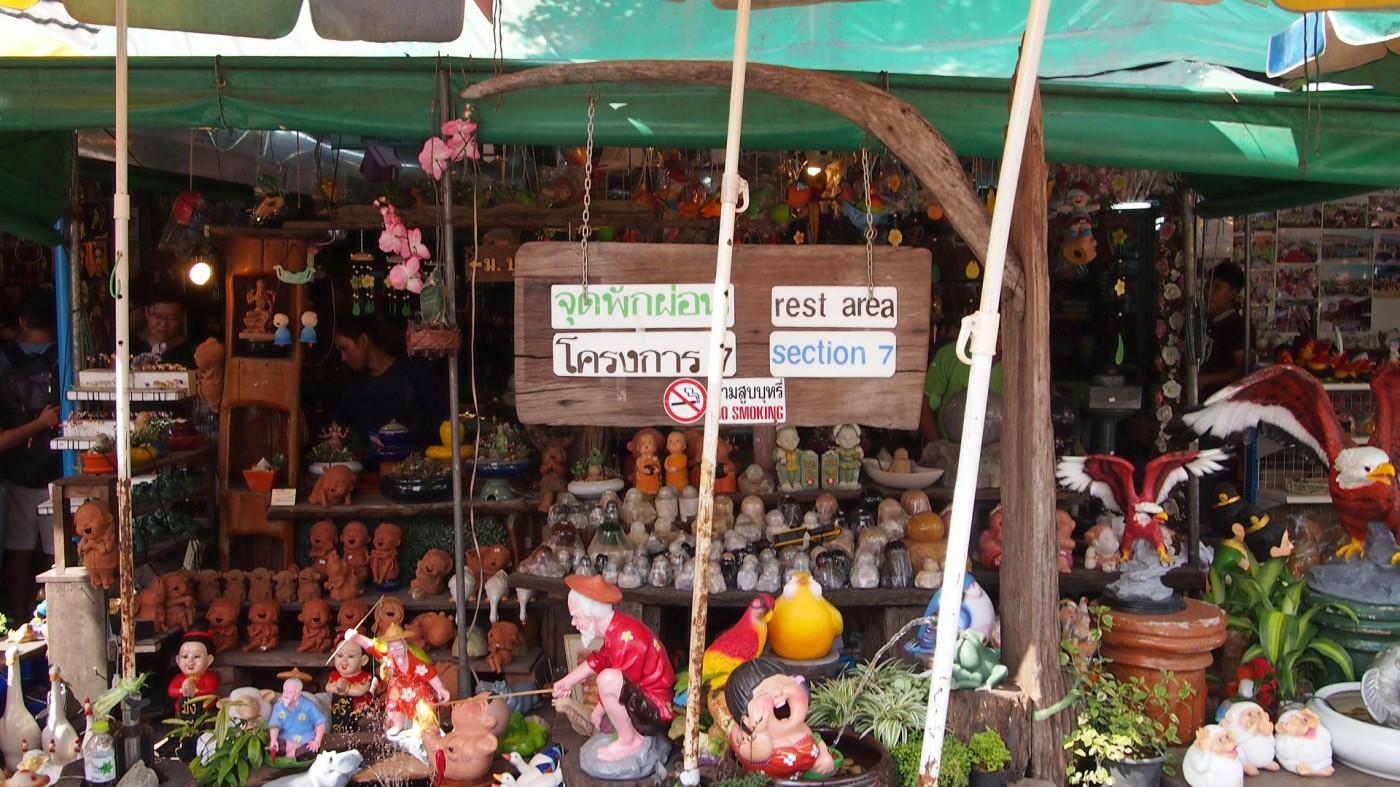 What are the prices at the market?
Many stalls do have price tags on their products but this doesn't mean anything in Thailand! The prices have already been stated really cheap, but you can still bargain. Who needs advice on this is welcome to read our bargaining in Asia guide.
Here are some prices examples:
a nice meal for 2 including drinks you can get for € 3
a pair of shoes for the cold season starts at about € 7
for a movie you got to pay about € 1,50. If you take some more, you will obviously get a better price!
for T-shirts you will pay about € 2
Except for the food, where the prices are fixed, it's all up to your bargaining skills.
How do I find my way around the market?
You probably don't. At least it's not that easy. I was just walking around without any orientation. Standard stuff you'll find almost around every corner, but if you see something special I would say: go for it! You won't find this stall again unless you're a living navigation system. That's what happened to me. I saw an awesome New York shirt and thought about maybe buying it later. Then I really wanted to return to that shop and was walking around to find it. Too bad! I didn't find it anymore or the shop was closed already. So my advice would is: if you like something, don't hesitate to buy it straight away. But if it helps someone, I took a picture of the market's map.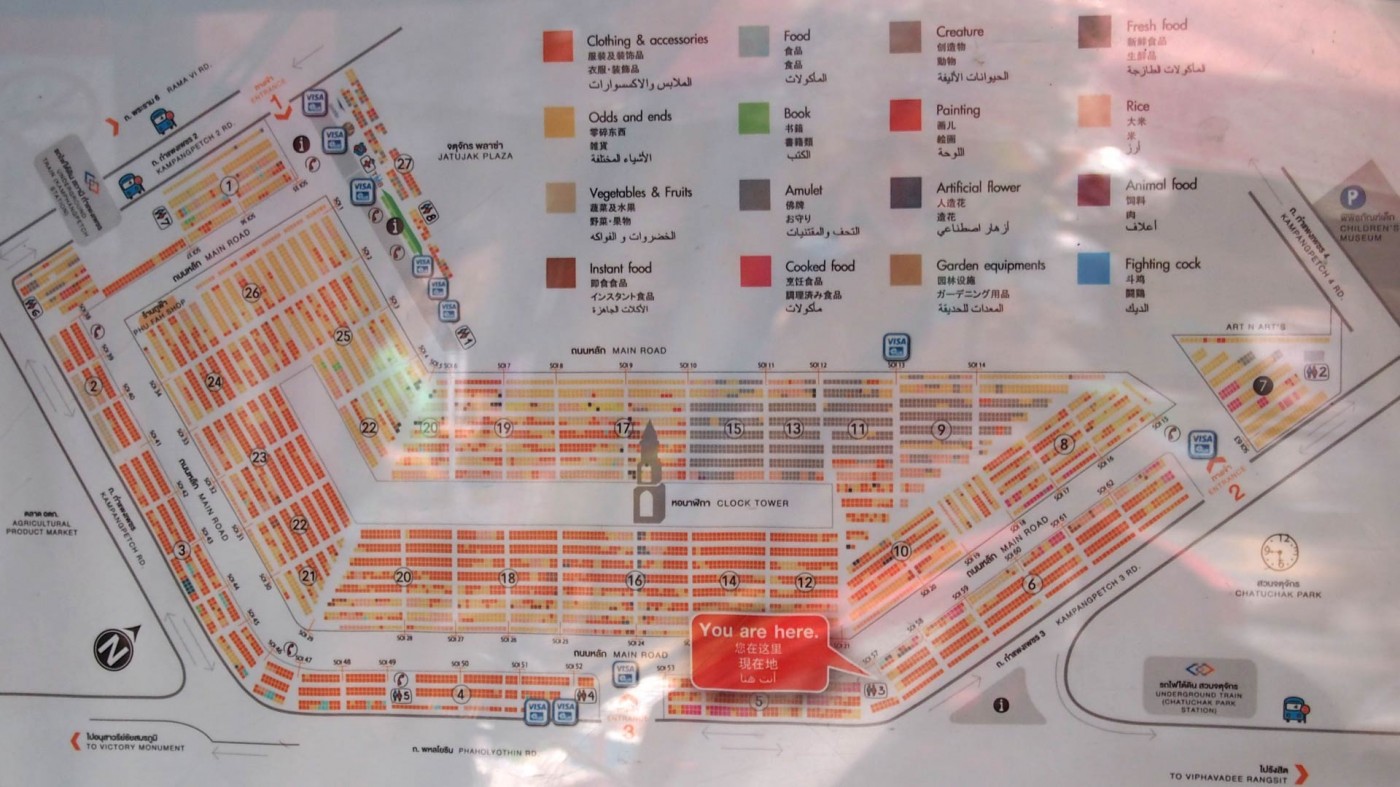 How do I get all this stuff home?
Once again the Thais had a really great idea and so for all the "shopaholics" who don't have enough space in their suitcases to take everything home, there are shipping offices at the market. Almost everything from UPS, TNT to DHL is represented here. I think it's an awesome idea and for a package to Germany it's only about € 6, which is not too expensive, in my opinion.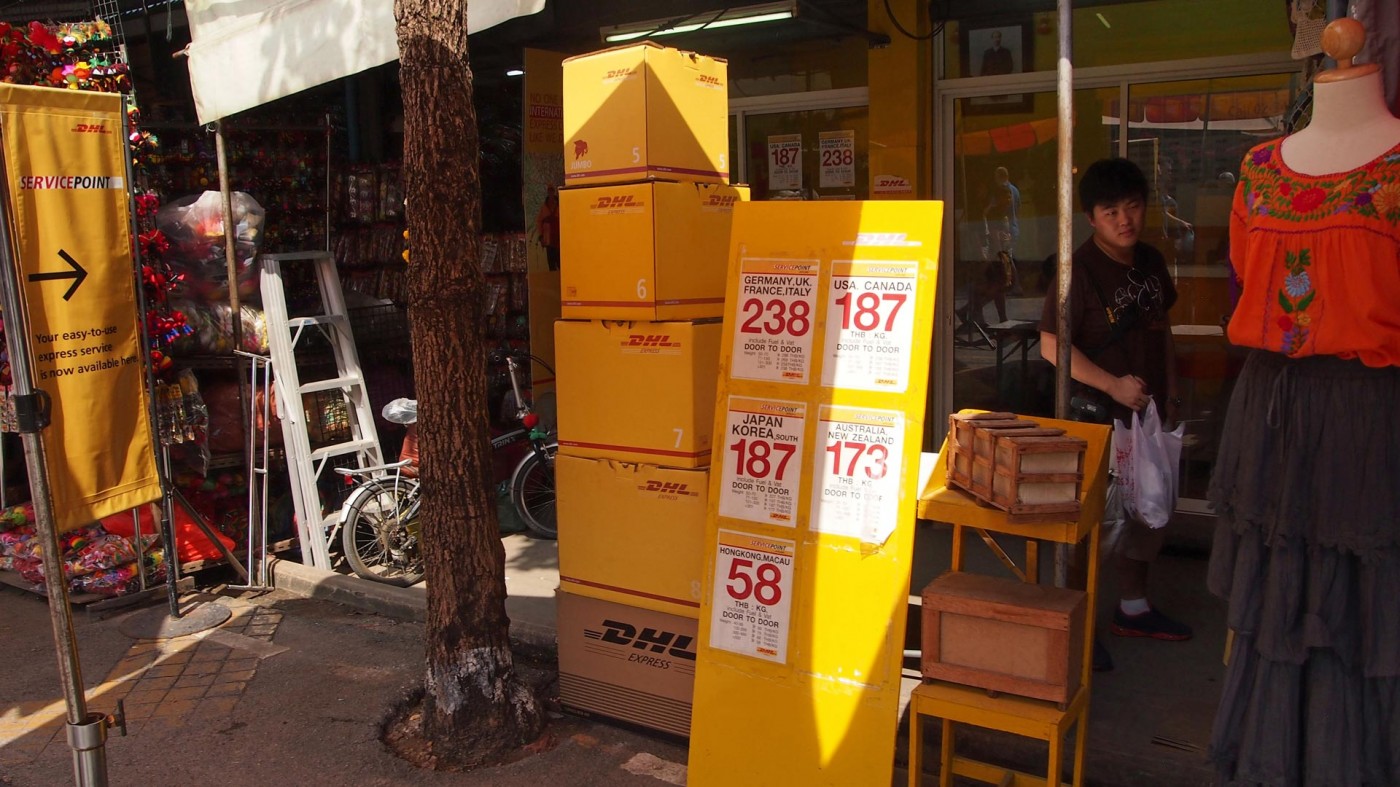 At the end I got a nice last picture – a warning about pickpockets. Maybe someone of you got a photographic memory. For me it's way too many faces to remember.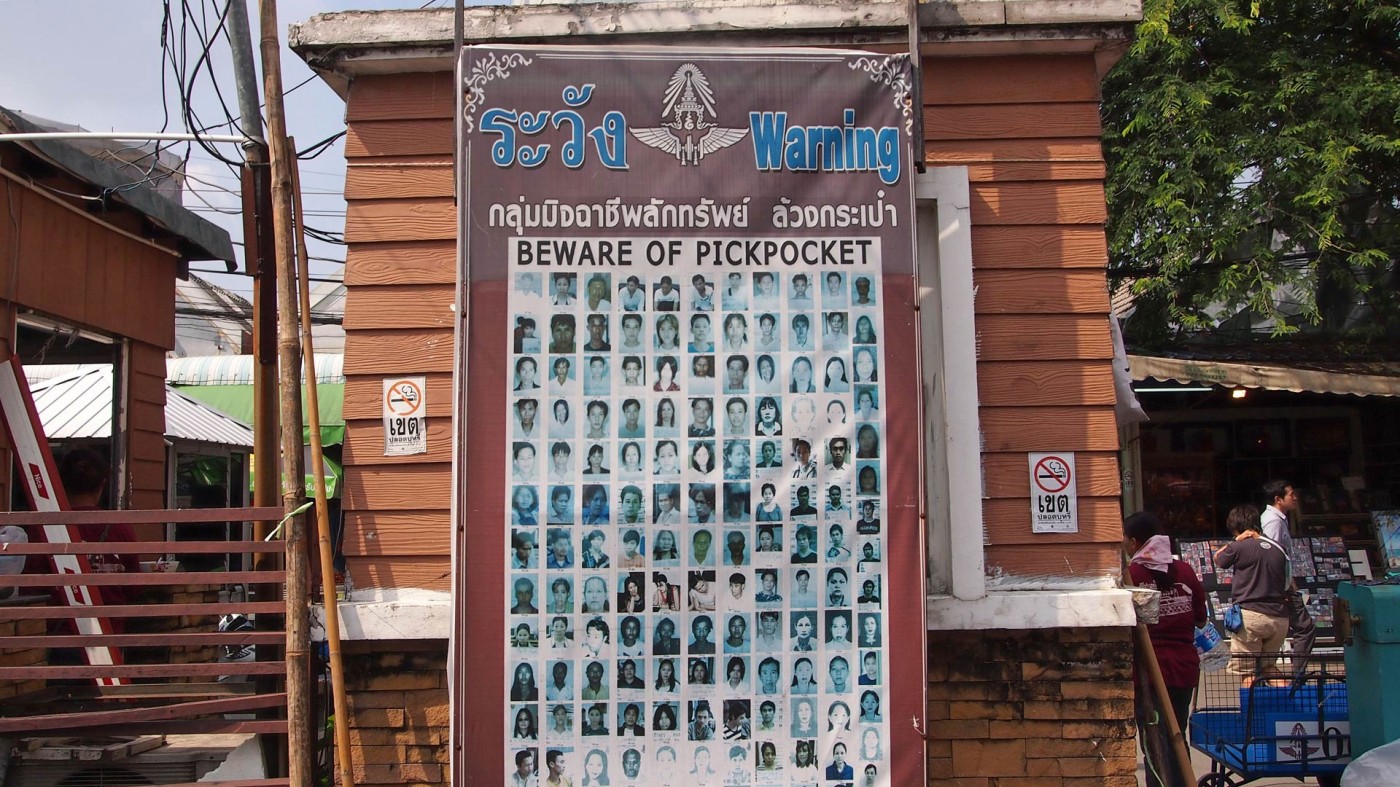 If you need some more information about the market you should take a look at the article from goBangkok.
Have you ever been to the Chatuchak Market? What was you first impression regarding this huge market? Leave us a comment!
Photo 2: Courtesy of Chatrium Hotel Riverside Bangkok