Dieser Artikel ist auch verfügbar auf: Deutsch
In one of our most popular blog articles we showed you 15 things on Lombok that you should not miss on your first visit. If you are planning on staying a bit longer on Lombok or want to get to know the island even better, today we will show you 15 more interesting must-sees on Bali's neighboring island.
Lombok: 15 more sightseeing highlights
Some of these sights, beaches and places on Lombok are the more unknown destinations or even real insider tips. Several of them are becoming popular and attract more and more tourists every year.
---
How to get to Lombok
Accommodation in Lombok – our hotel tips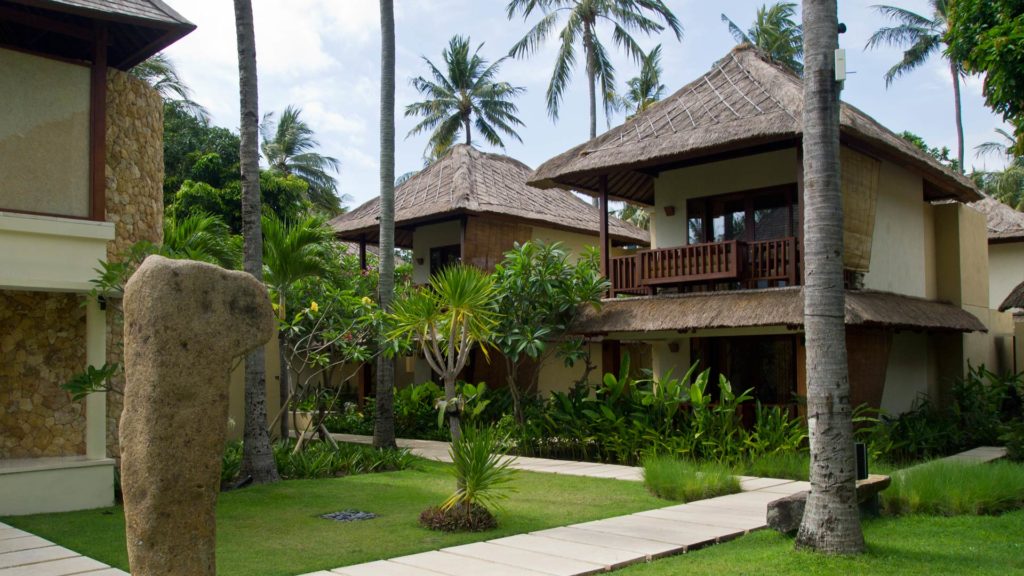 Lombok: Tours and tickets
---
1. Sekotong
Sekotong, the southwestern peninsula of Lombok, is certainly one of the most beautiful areas of the island. Above all, it's very quiet and tourism still not much developed. Sekotong is great for exploring on your own with the scooter, as there is not much traffic and the roads are mostly easily passable.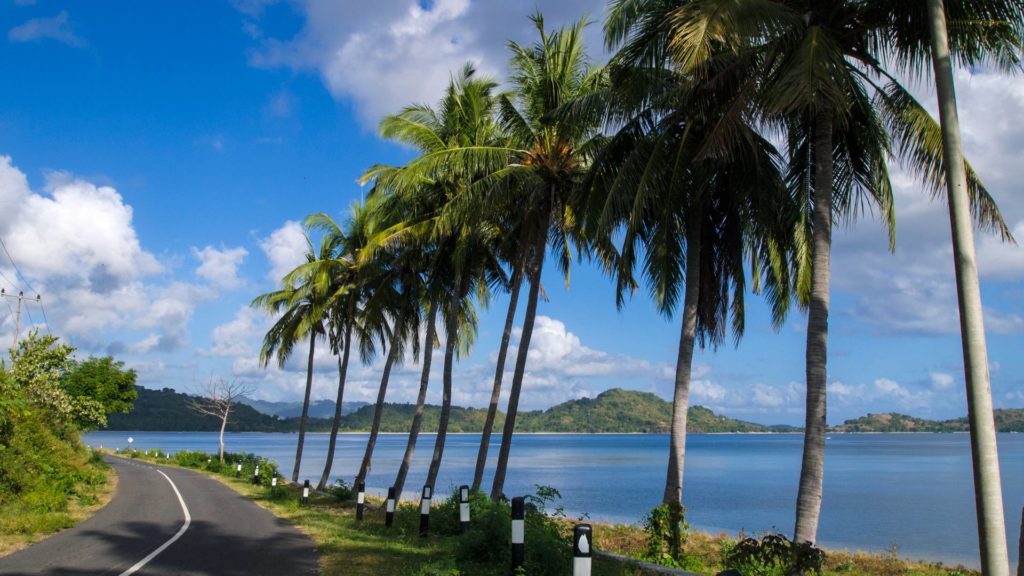 Along the main road on the northern coast you can do a nice scooter tour, visit the Elak-Elak Beach and the Elak-Elak viewpoint. From up there you have a wonderful view of North Sekotong and the many "Secret Gilis". Another highlight and one of the most beautiful beaches in the area is the Mekaki Beach, see next point.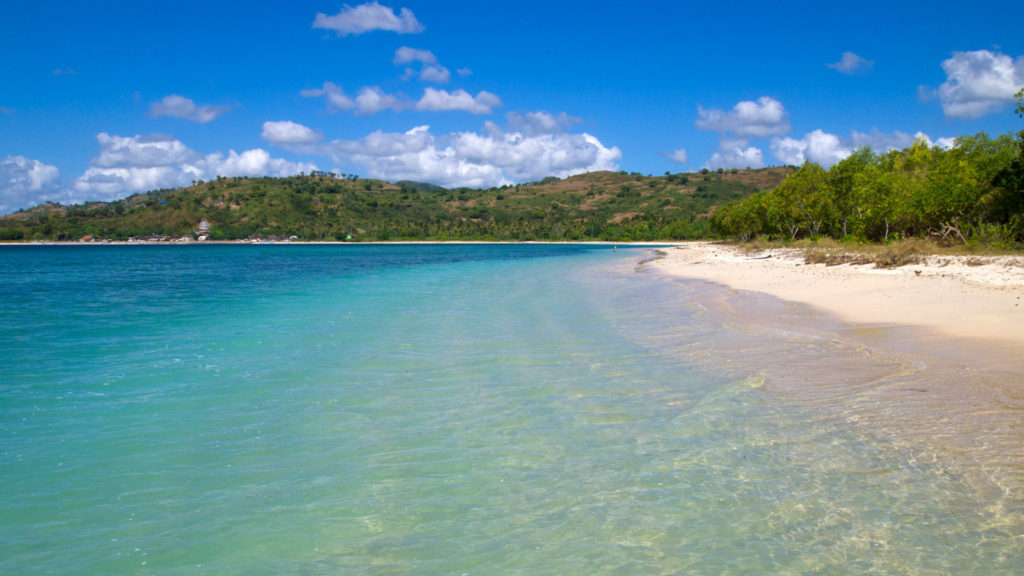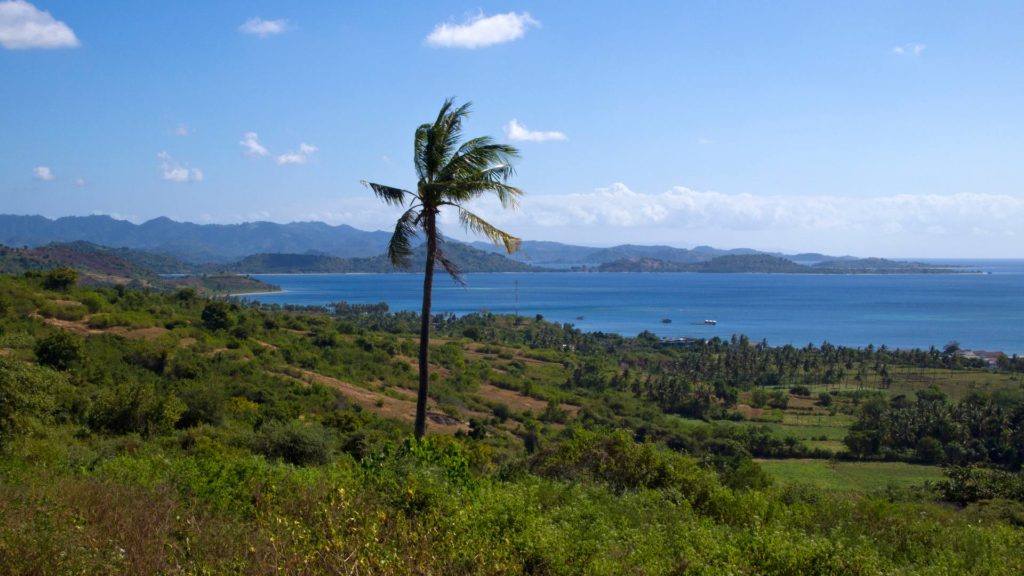 With the Krisna for the slightly smaller travel budget or Cocotinos for higher demands, there are a number of accommodations in Sekotong that are perfect as a base for exploring the area.
2. Mekaki Beach
The beach of Mekaki is located in a huge bay in the south of Sekotong, which is almost completely surrounded by a green mountain landscape. The water is gorgeously turquoise and often the beach is lonely.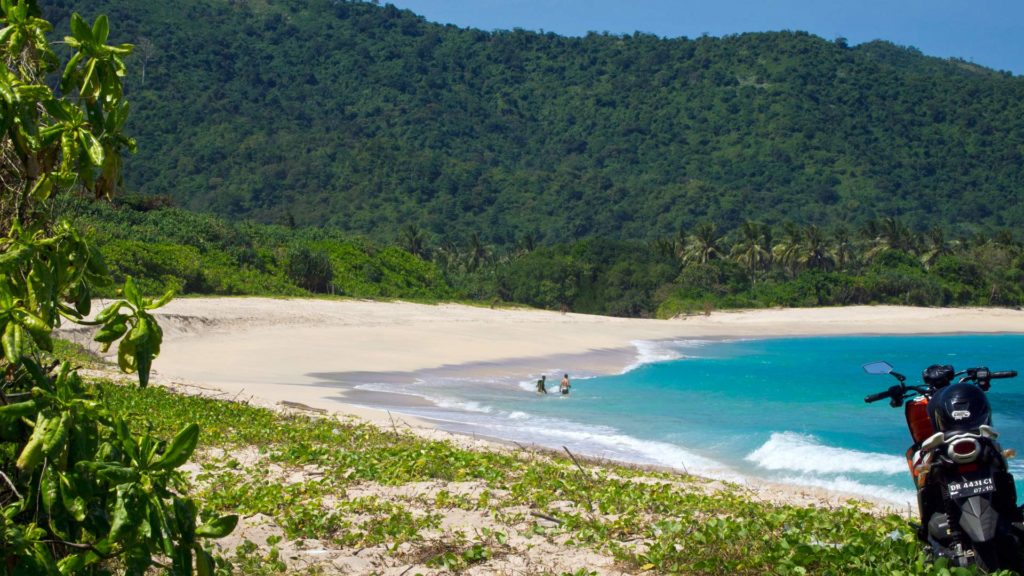 Even if it's much quieter at low tide, the water is, due to the strong waves, rather suited for surfing than for swimming. Nonetheless, Mekaki Beach is a real gem and you should not miss it on your Sekotong trip!
Just before the beach on the hill, you can enjoy a wonderful view at Mekaki Bay from the road. Insiders' tip!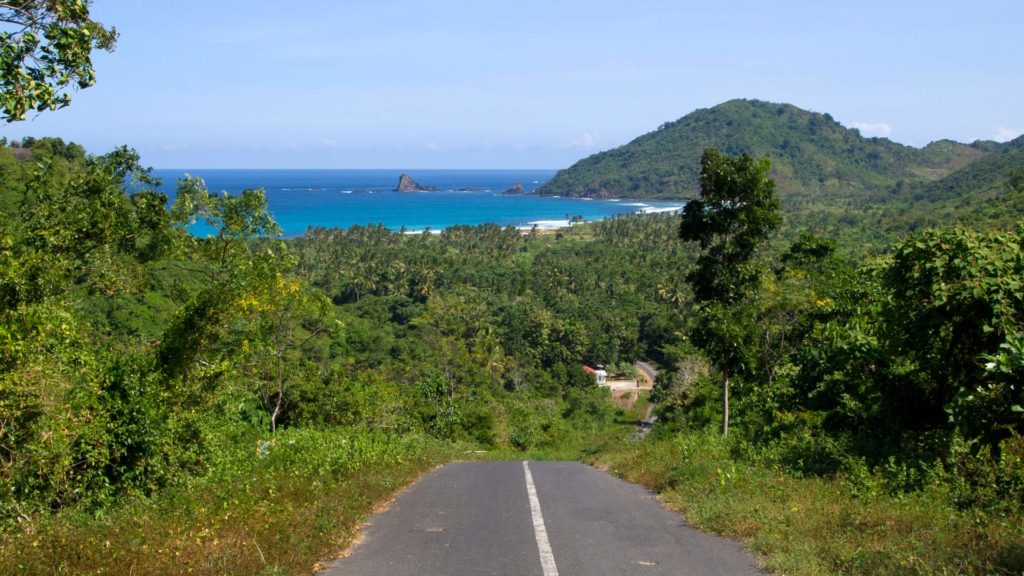 3. The "Secret Gilis" in Sekotong
A very special highlight of the Sekotong area are the 13 Gili Islands. You can visit almost all of them or snorkel and dive in front of them. Most are still very calm and perfectly suited if the hustle and bustle of Gili Trawangan is too much for you.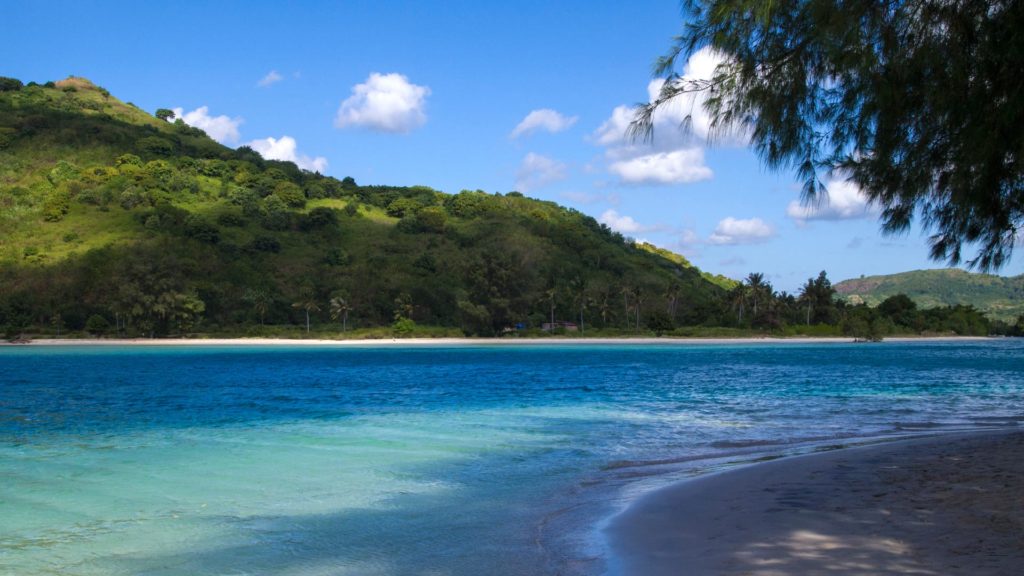 More about the "Secret Gilis" you can find in our report on island hopping in Sekotong.
4. The Gili Islands in the east of Lombok
The east of Lombok also has some beautiful Gili Islands to offer. There would be e.g. the tiny sandbank island Gili Kapal or Gili Kondo. They are even less touristy than the Gilis in Sekotong, but at least as beautiful as them and absolutely "off the beaten path"!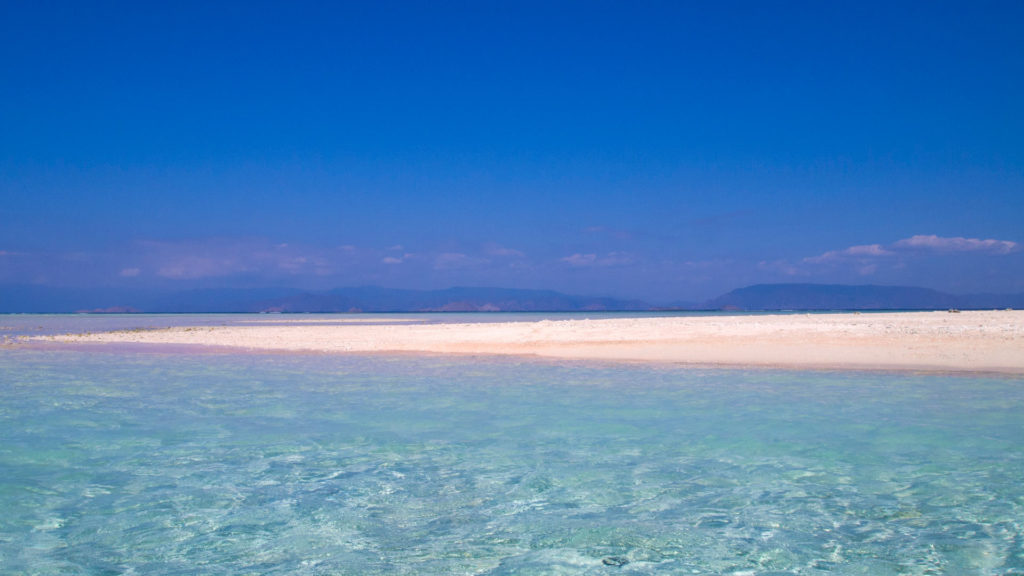 We have already reported about the secret Gilis in East Lombok. We can recommend you to visit the islands with a tour, including the transfer of Senggigi or Mataram.
5. Senaru and Sembalun
The villages of Senaru and Sembalun are not only two starting points for a Rinjani trekking. It is worthwhile to spend even a few days there and explore the beautiful surroundings in the midst of the mountain landscapes.
In Senaru you'll find Lombok's most famous and beautiful waterfalls: Sendang Gile and Tiu Kelep, which you can also visit with a tour. There is also a traditional Sasak village, a monkey forest and rice terraces. A dream accommodation for this is the Rinjani Lodge.
In Sembalun, which actually consists of 2 villages, you can go trekking to the Gunung Nanggi or Pergasingan Hill (Bukit Pergasingan) or at least visit the viewpoint south of Sembalun Bumbung.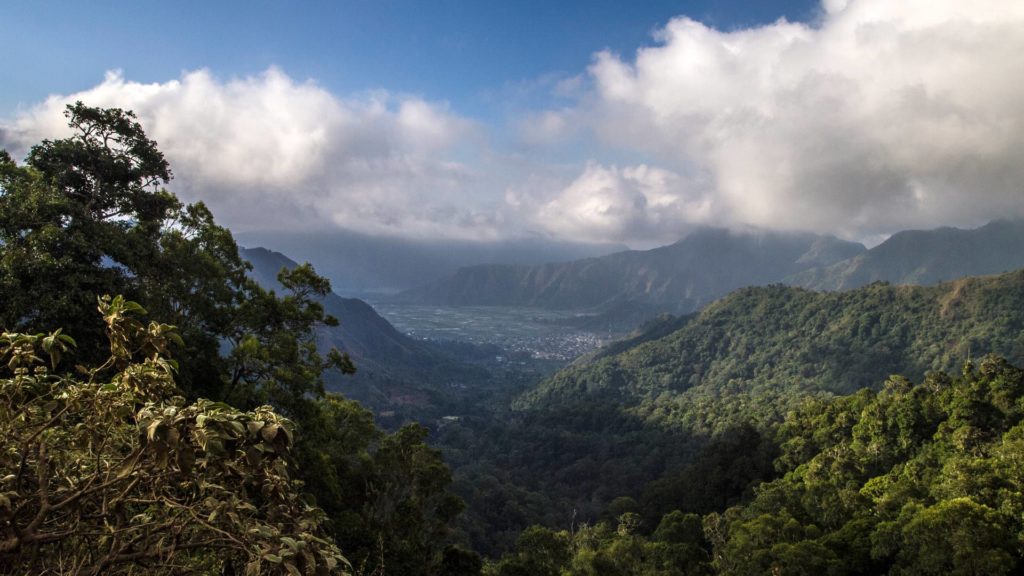 6. Mawi Beach
Mawi is a popular surf spot south of Selong Belanak, however it's not suitable for surf beginners. But not only experienced surfers will have much fun here. At Mawi Beach you can also relax and partly swim.
Mawi consists of two bays. The smaller, but most visited main bay, where you will find a beach bar and some Berugaks and the larger, much calmer bay, where there are hardly any people to be found. The two bays are separated by a hill, which you can easily climb up and enjoy a wonderful view from there.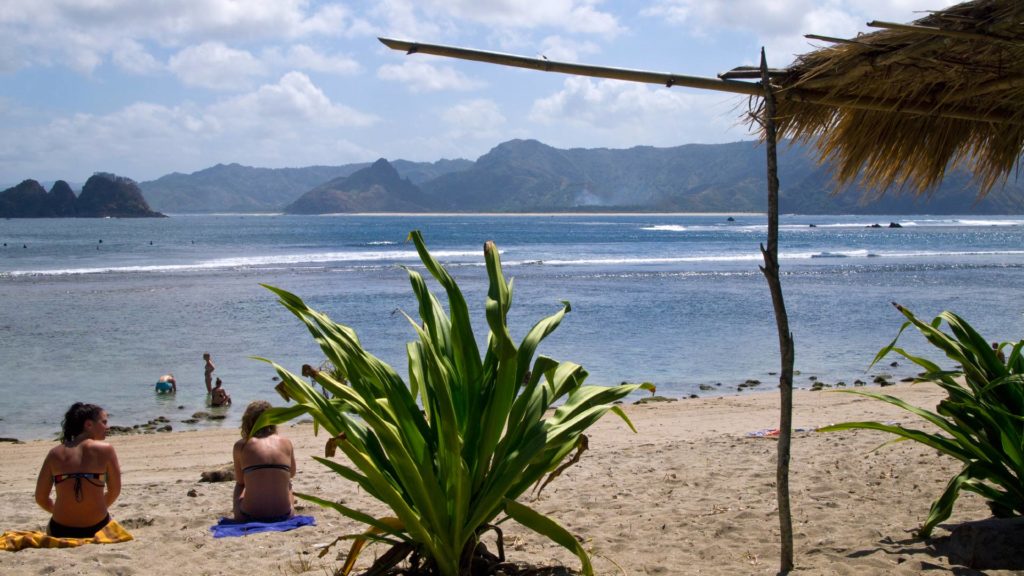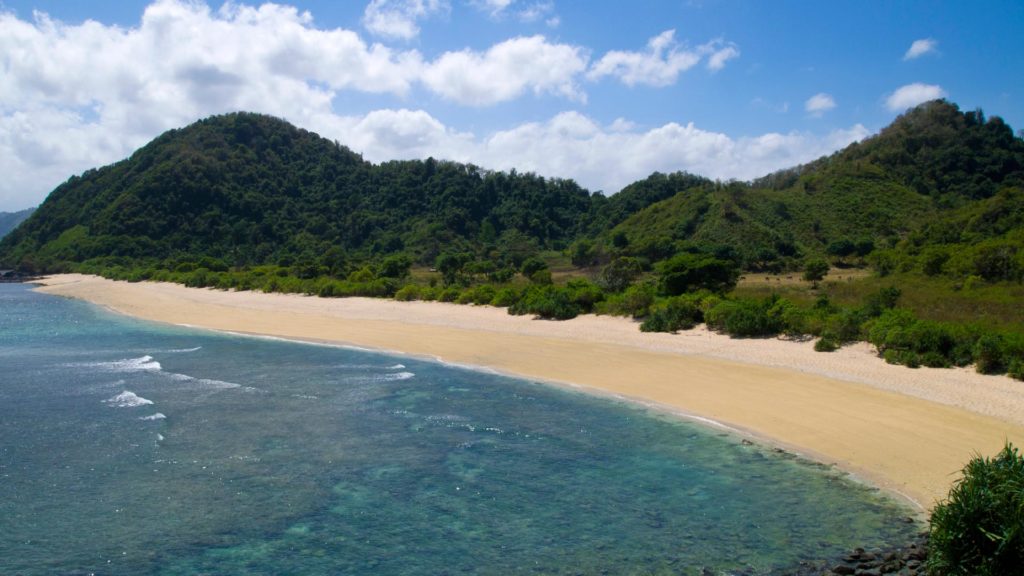 Even if getting there is a bit difficult due to the bad road conditions, it is definitely worth a visit. Also only for the great view from the hill.
7. Batu Payung
The Batu Payung is a rock right on the water near Tanjung Aan. The lower part of the rock was "milled" through the water over time, giving it its particular shape.
"Payung" means translated umbrella, but only with a lot of imagination this rock will remind you of an umbrella. The small peninsula on which Batu Payung lies, has no beach but consists mostly only of rocks and stones.
If you are planning a trip to Tanjung Aan and have some time left, you can pay a visit to the "umbrella rock" as well.
8. Tetebatu
Tetebatu is a village at the foot of the Mount Rinjani National Park. It offers gorgeous green rice terraces, spectacular views of the Rinjani volcano and its massif, monkey forests and beautiful waterfalls. You can also experience real Sasak life away from tourism and even buy home-grown chilies and many other spices from the villagers.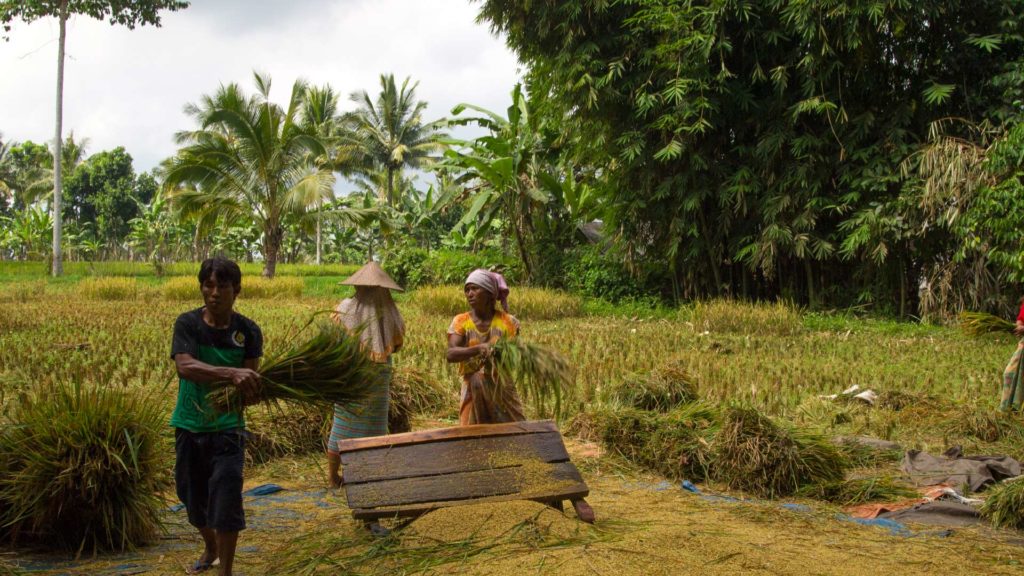 More about Tetebatu you can find in our article Tetebatu – Lombok's rice terrace heaven.
9. Nambung Beach
At the end of the still untouched, miles long Nambung Beach, whose highlight is actually the rocks next to it, you can observe a very interesting and beautiful natural spectacle.
Some also call it the "Waterfall Beach". Because of the huge waves that bounce on the many rocks, the water tilts to the other side of the rocks and then falls down again. Thus, after each big wave, there are several smaller waterfalls that are very beautiful to look at.
Under one of the waterfalls there is even a natural pool where you can swim.
10. Udayana and Pejanggik Street
The two streets Jalan Udayana and Jalan Pejanggik are two of the largest and most important main roads of Mataram, Lombok's capital. Many Lombok visitors avoid Mataram because the city is said to have little to offer.
But if you are interested in the real life of the island, you just can't miss these streets as a foodie. Hardly anywhere else on Lombok you can taste the real Lombok food cheaper and more varied.
Especially Pejanggik Street (the street where the Mataram Mall is located) offers countless street side Warungs in the evenings and at night, where you can find a great choice of delicious foods. The Udayana Street also turns into a food paradise at night. It's also home to the island's most iconic mosque, the incredibly huge Islamic Center that is lit up in bright colors at night.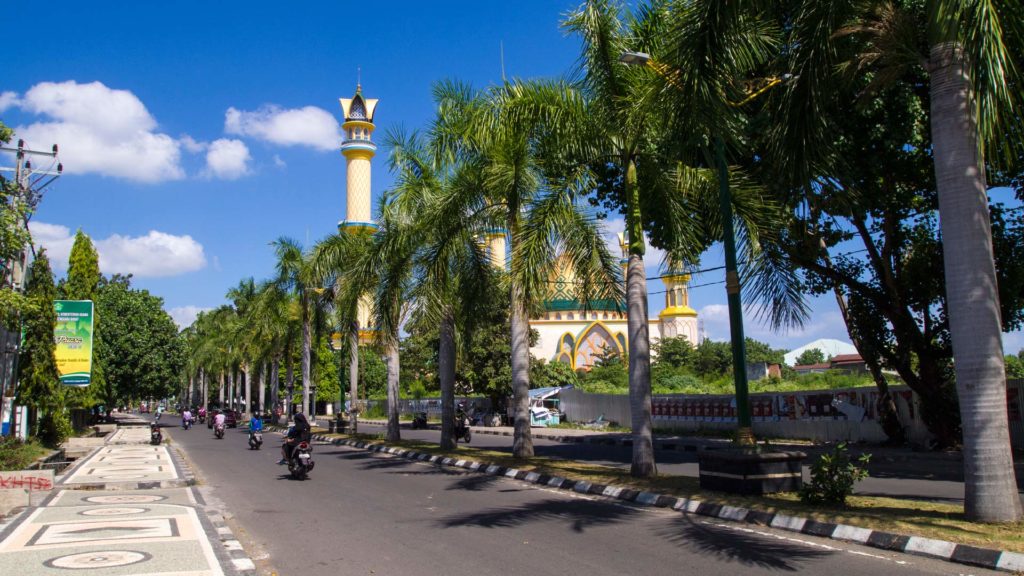 11. The old town of Ampenan (Kota Tua)
In the architecture of the old port city of Ampenan, which was an important transshipment point for merchants of all sorts of goods, you can still clearly see the Dutch influences in the streets and small alleys.
Very noteworthy is the cultural diversity of the place. In addition to the Dutch influences in architecture, you will also find many Arabic and Chinese influences here (including the Chinese Buddhist temple Pao Hwa Kion/Po Hwa Kong).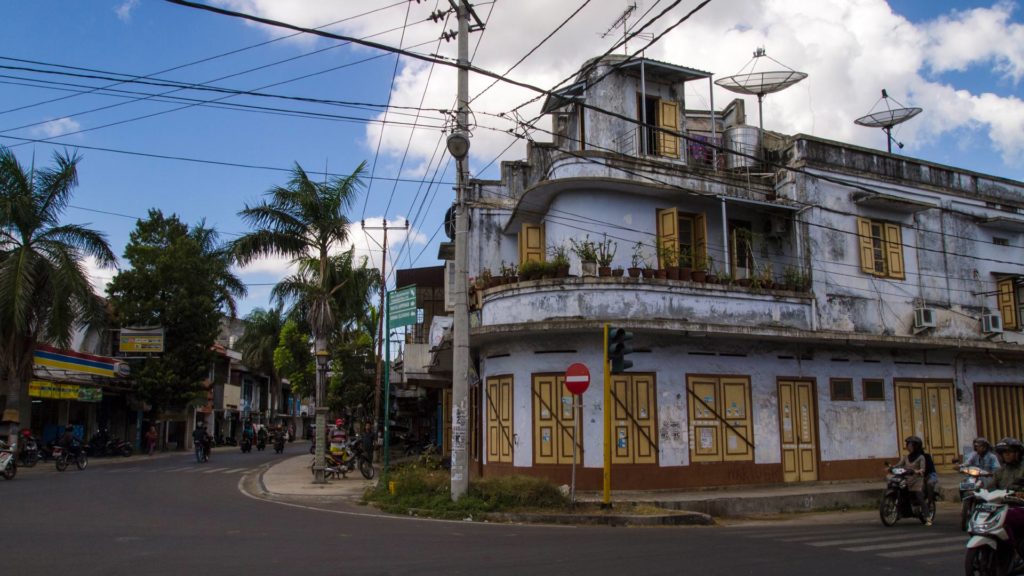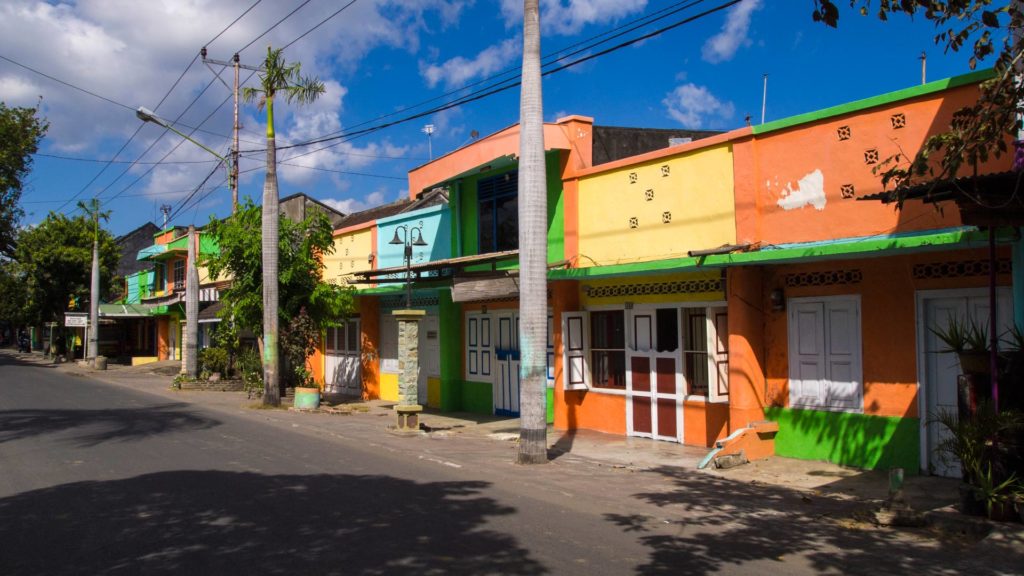 12. Cakranegara Market
The market in Matarams district Cakranegara is a great place to buy cheap souvenirs, as well as clothes or sarongs. Of course, you can buy them in tourist resorts or from beach vendors, but at the market in "Cakra" everything is a bit more authentic – and usually much cheaper!
You can also try many Indonesian delicacies and snacks here.
13. Sire Peninsula and Sire Beach
The peninsula Sire is a promontory approximately the size of one of the three Gili Islands. It is also just a few hundred meters away from Gili Air. Accordingly, from the northern and eastern side of the Sire Peninsula you also have a great view at the Gilis.
Sire itself does not have much to offer but beaches and the small village. These beaches surround the entire peninsula and as the Sire peninsula is not often visited by tourists, it's very likely that you will find a lonely place here.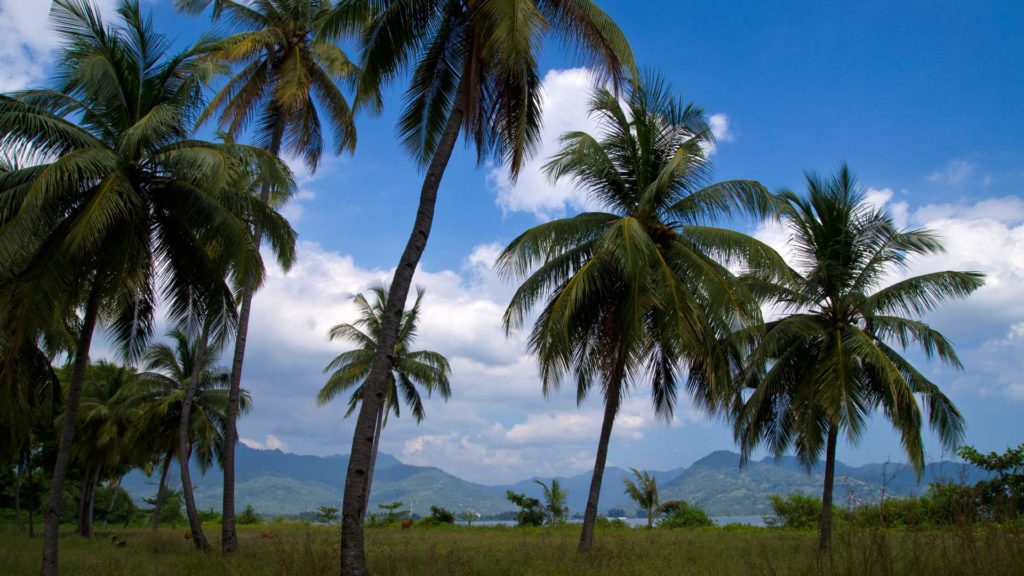 The most famous beach is the Sire Beach. Here, however, mostly only locals come and especially on the weekend it can get a bit more crowded. Normally, the beach is very quiet and great for a day trip from Senggigi.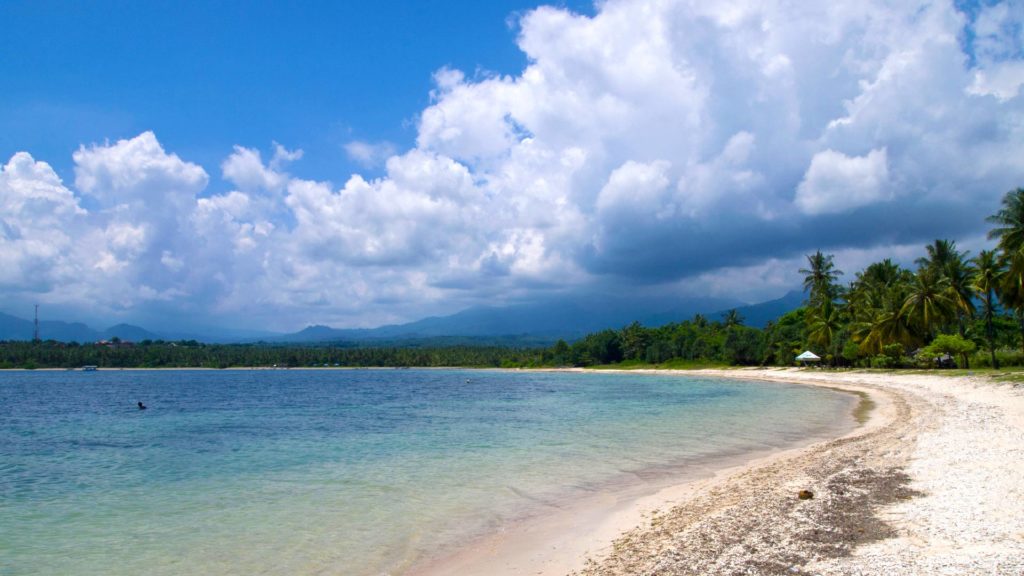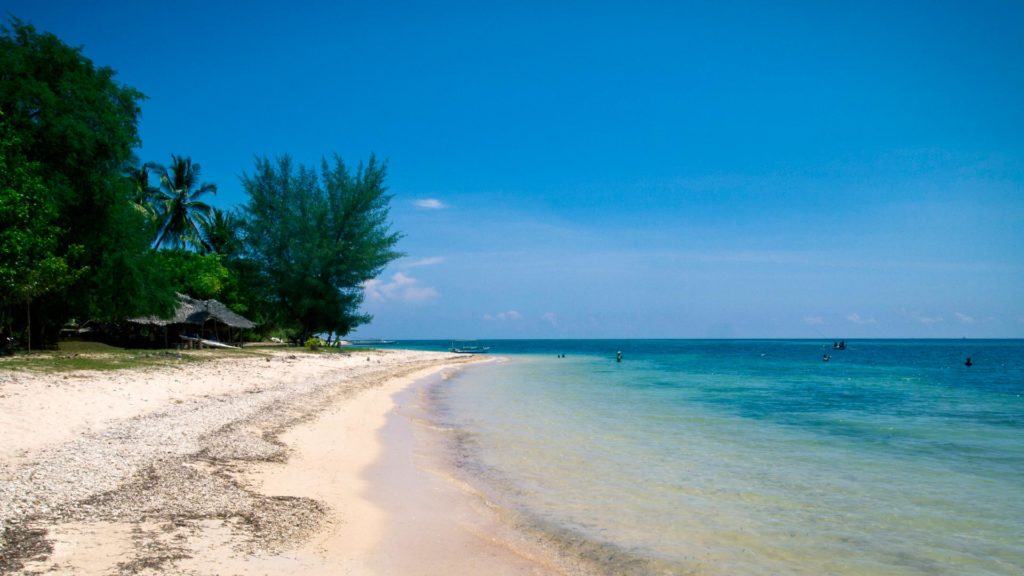 14. Bukit Merese
East of the dream beach Tanjung Aan near Kuta is a peninsula with the Merese Hill. From up there you have a fantastic view over the bay of Aan and the surrounding area. The adjoining beach of Merese, which leads to Tanjung Aan Beach, is also worth a visit.
15. Pandanan Beach
About 10 kilometers north of Senggigi, there are some beautiful beaches that are great for swimming. They are surrounded by beautiful mountain landscapes and hills, which are shining green especially in the rainy season and shortly after.
The beaches offer mostly beautiful turquoise waters and are still untouched by hotels or other tourist facilities. Only a few small Warungs can be found right on the beaches, where you can eat cheaply and order other snacks. Highly recommended is a grilled fish (Ikan Bakar).
There would be e.g. Pandanan Beach, which in my opinion belongs to the most beautiful beaches. From Pandanan Beach you can even see Gili Trawangan and Gili Meno.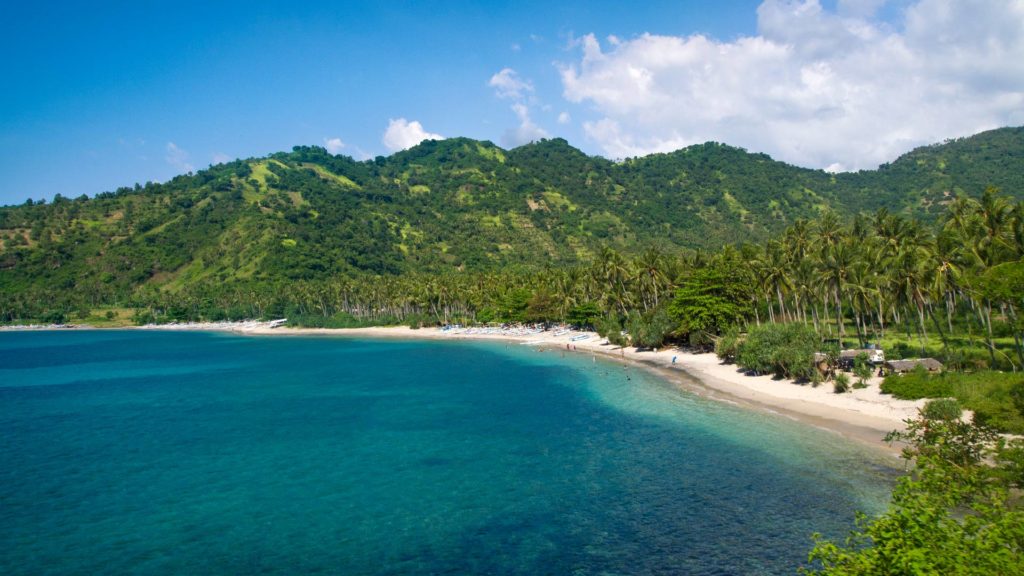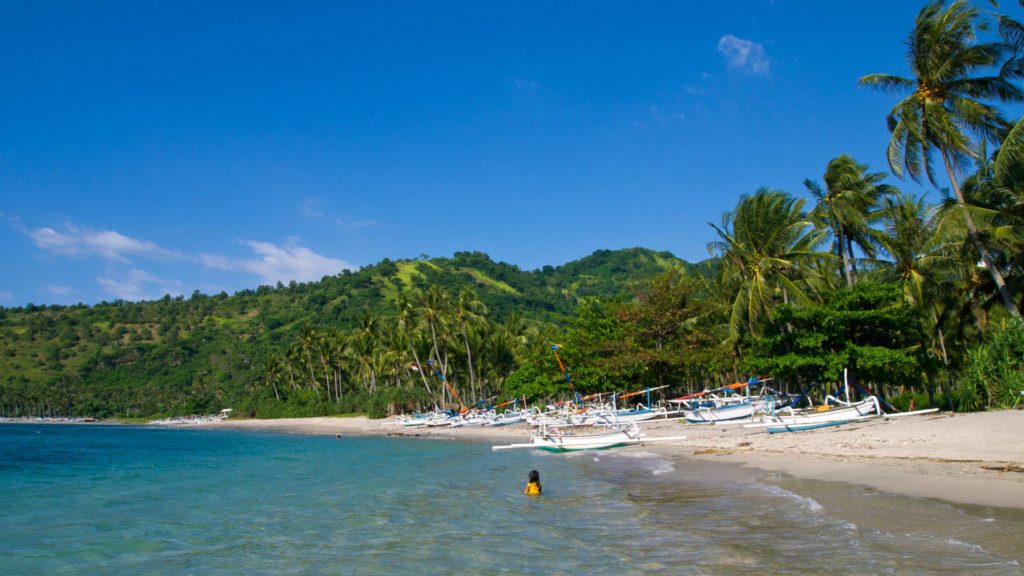 Plan your trip to Lombok now
More hotel recommendations for Lombok:
Popular routes to Lombok:
---
Have you already visited any of these attractions or beaches on Lombok? Which one did you like best or what do you think is missing in this list?