Dieser Artikel ist auch verfügbar auf: Deutsch
Koh Phi Phi, or sometimes just called Phi Phi Island, is very popular among travelers in Thailand. The place actually consists of two islands. The main island of Koh Phi Phi Don, where you can spend the night and the neighboring island of Koh Phi Phi Leh, which is often visited for day trips.
Koh Phi Phi – getting there and first impressions
In this travel report of Koh Phi Phi we will tell you about our trip from Krabi and the first impressions we have gained. We also explored the beautiful Koh Phi Phi Viewpoint and can absolutely recommend it.
---
How to get to Krabi
Accommodations on Koh Phi Phi – our hotel tip
Numerous accommodations can be found on the larger island of Koh Phi Phi Don. From budget friendly hostels to 5 star hotels with luxury, everything is on offer. You can stay directly on the beach, in the mountains or in the village. But nothing is really far on the small island.
Our recommendation for Koh Phi Phi Don is the Chao Koh Koh Phi Phi Hotel & Resort. It is within walking distance of the pier and Tonsai Village, but at night it's still quiet enough for sleeping. The friendly staff make the stay very pleasant and the large, modern rooms have everything you need. There is also a swimming pool for guests. More hotels on Koh Phi Phi can be found here.
Koh Phi Phi: Tours and tickets
---
How to get from Krabi to Koh Phi Phi
From Krabi Town, where we spent one night, you can take the ferry to Koh Phi Phi Don. Unfortunately, there were very few shady spots on the deck, so be sure to bring sunscreen. The trip took about 1 ½ hours at a price of 450 baht. You can buy tickets directly at the pier or online at 12go.asia.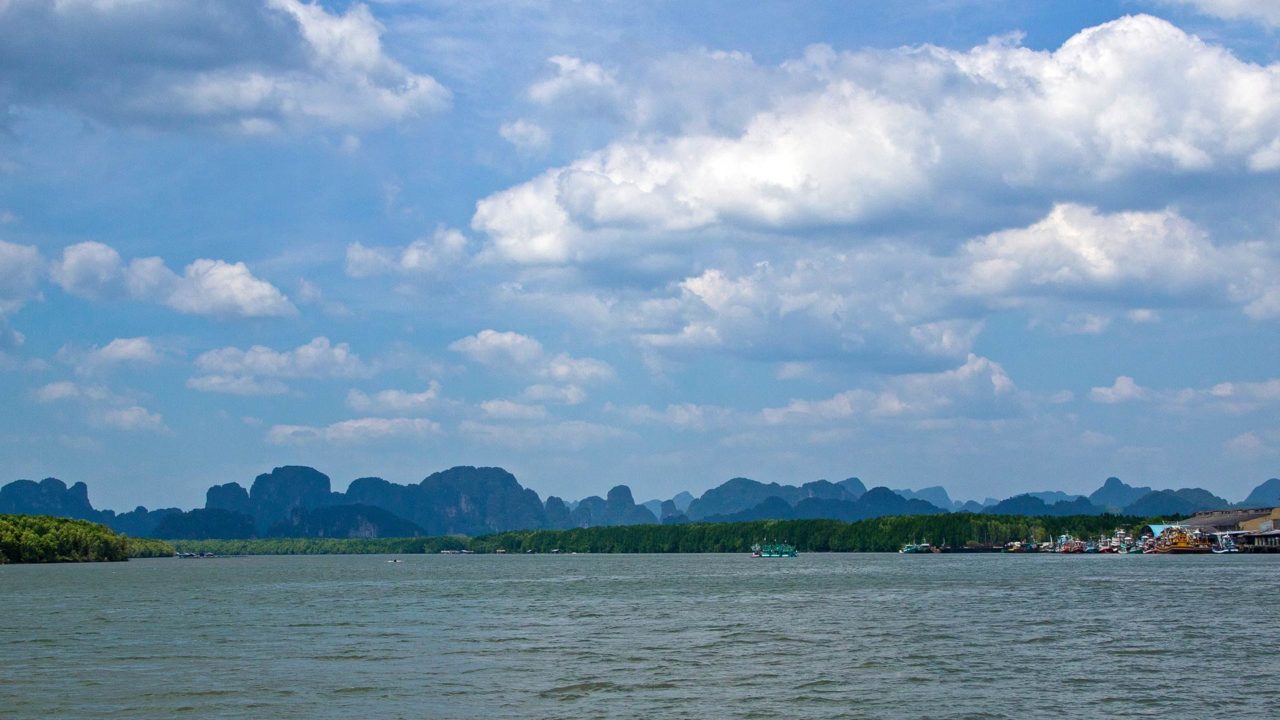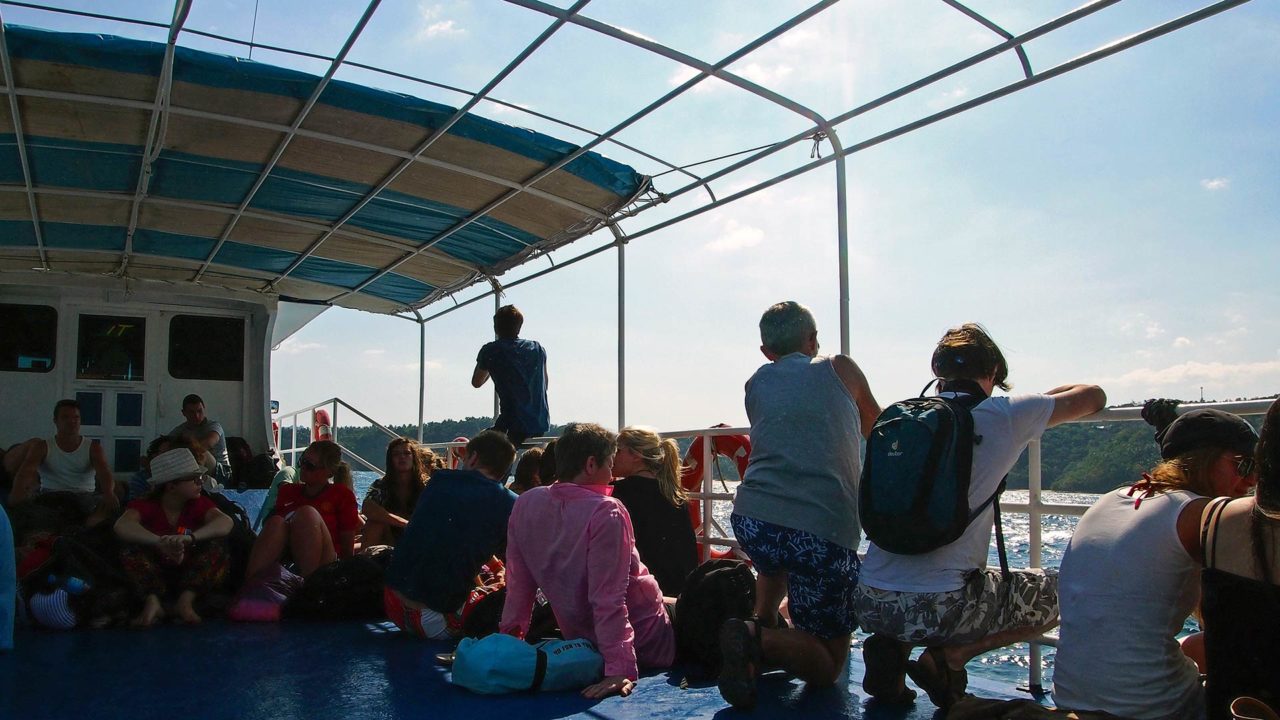 The trip passes relatively quickly, until you finally reach Koh Phi Phi Don and see the first views of the island and the neighboring island of Koh Phi Phi Leh. Turquoise waters, promising beaches, the expectation is growing. A trip to the legendary Maya Bay was also on our schedule.
Update 2019: The Maya Bay is closed until further notice. In that way the nature can recover from mass tourism. The reopening is not yet in sight.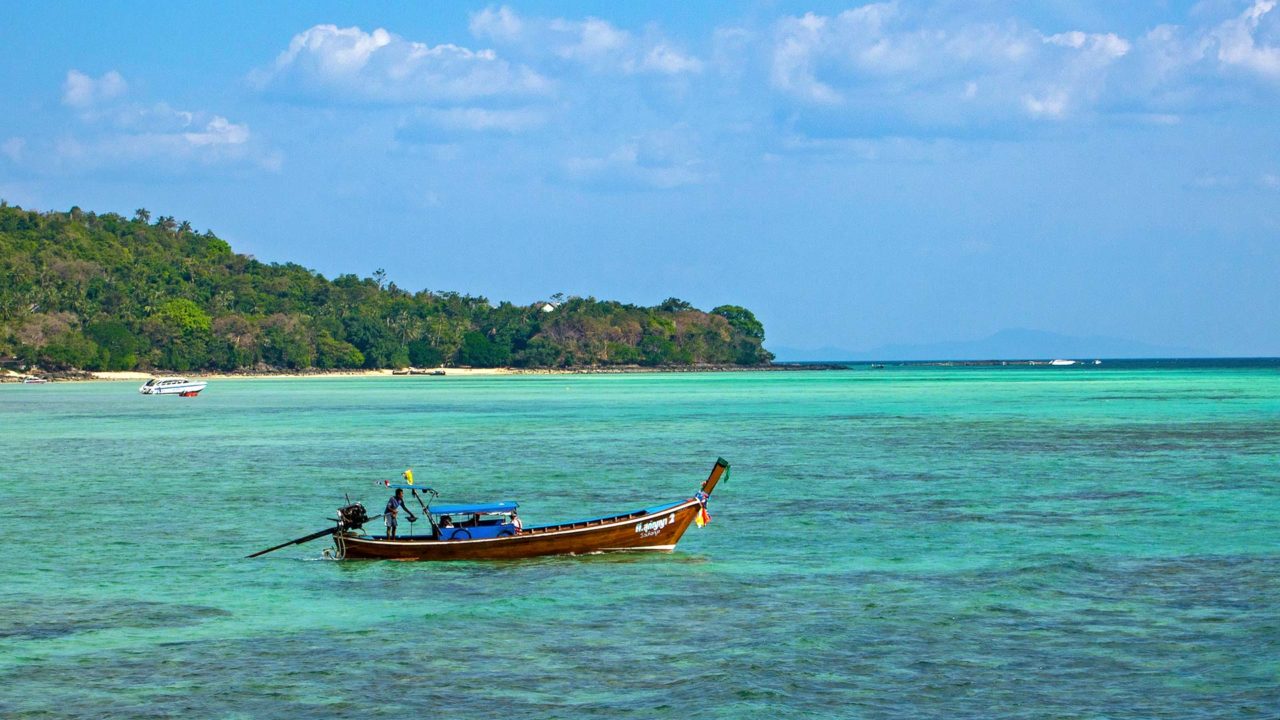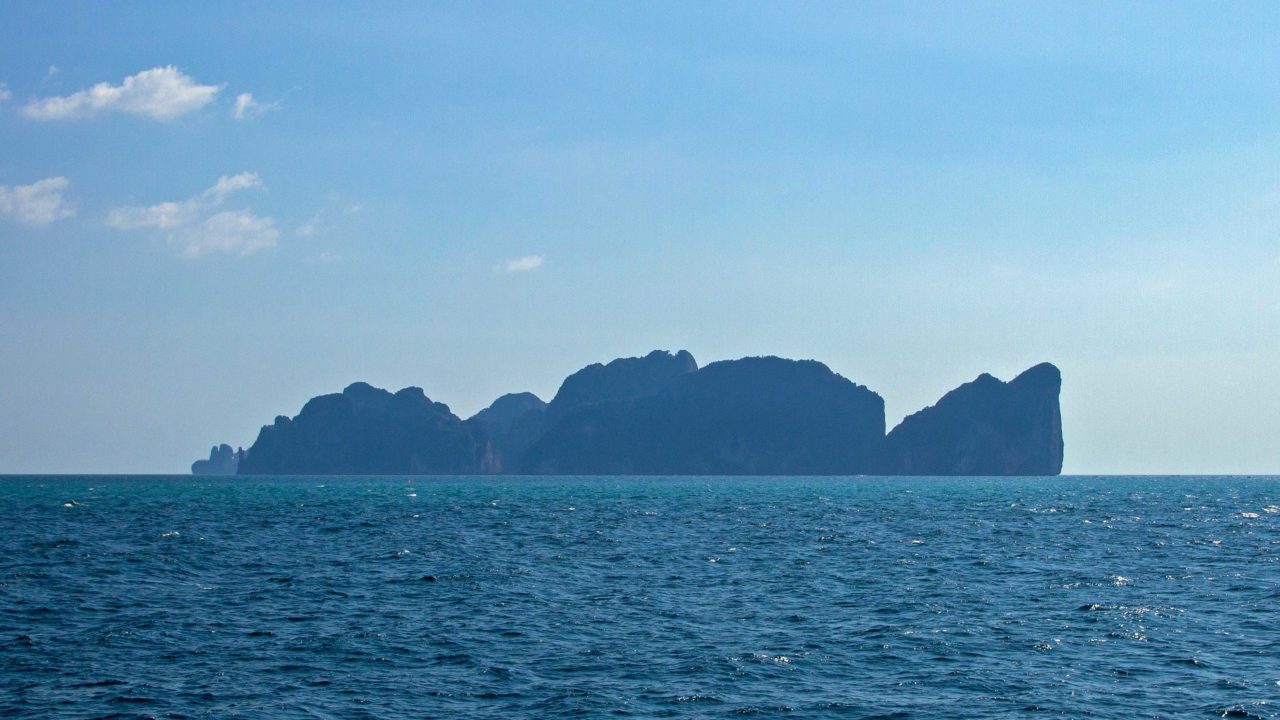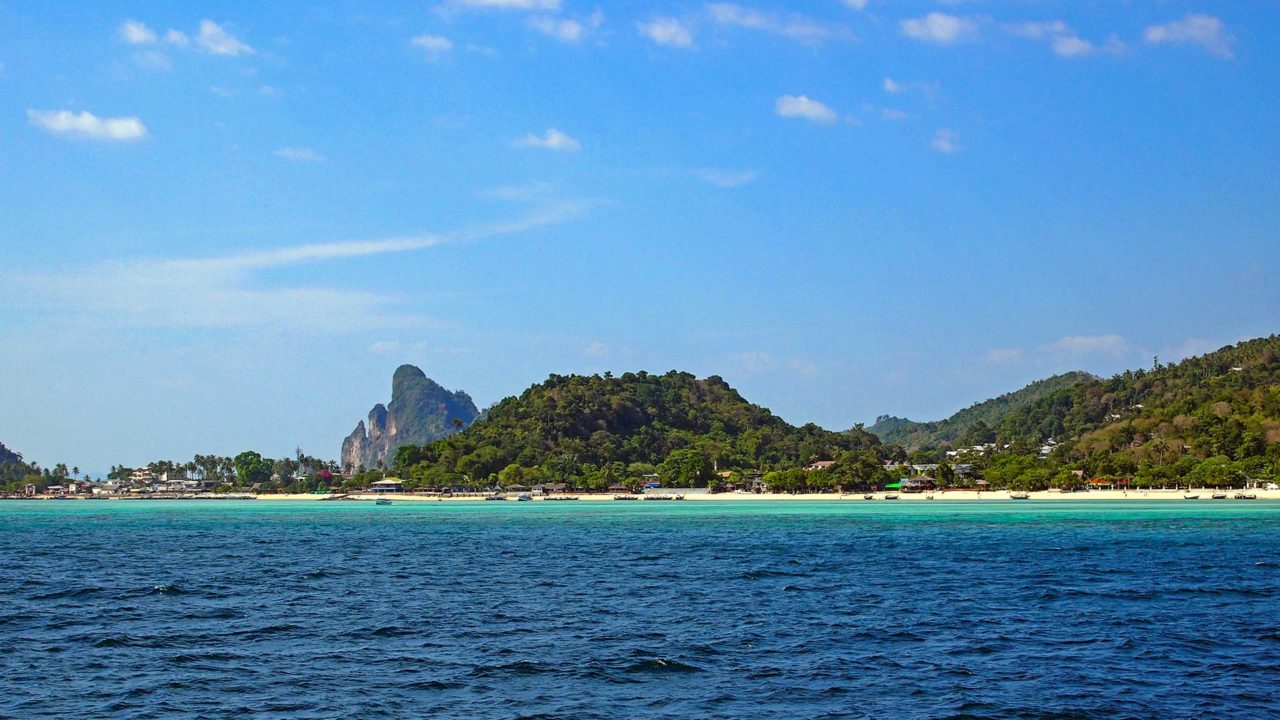 Info: If you are located on other Thai islands such as Koh Lanta or Phuket during your trip, then you can also take a ferry directly from there to Koh Phi Phi. Krabi and the mainland would be only a detour.
Arrival on Koh Phi Phi Don
Immediately after arriving on Koh Phi Phi Don, there is a small ticket booth where you will have to pay an entrance fee of 20 baht (about € 0.50). This is collected for the maintenance of the island by every visitor.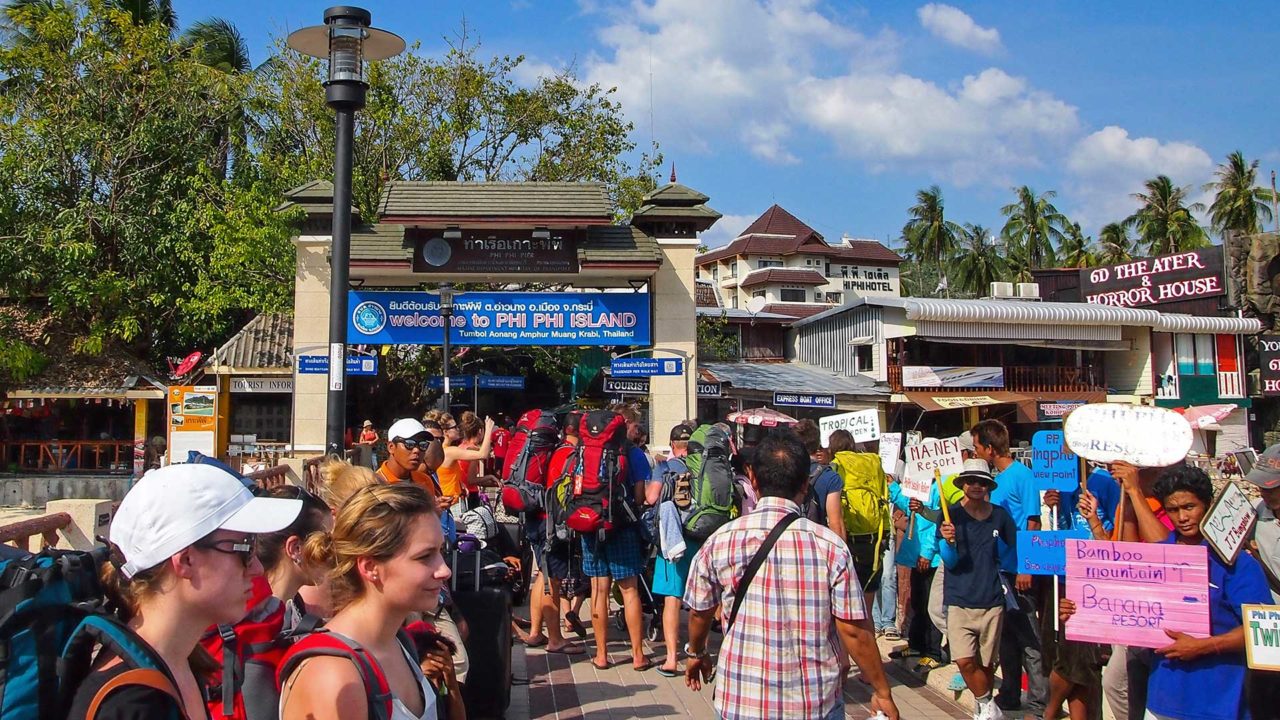 At the pier there are several employees of the accommodations with signs to welcome guests. They usually loudly call the name out, but if you don't hear it, just look for the hotel signs.
After that, you usually wait a few minutes until all the guests are complete. Then you will go to your accommodation. The whole thing happens on foot, as there are no cars or scooters on Koh Phi Phi. Bicycles are the main means of transportation here. However, some hotels have small carts where they load your luggage on and bring it to the accommodation.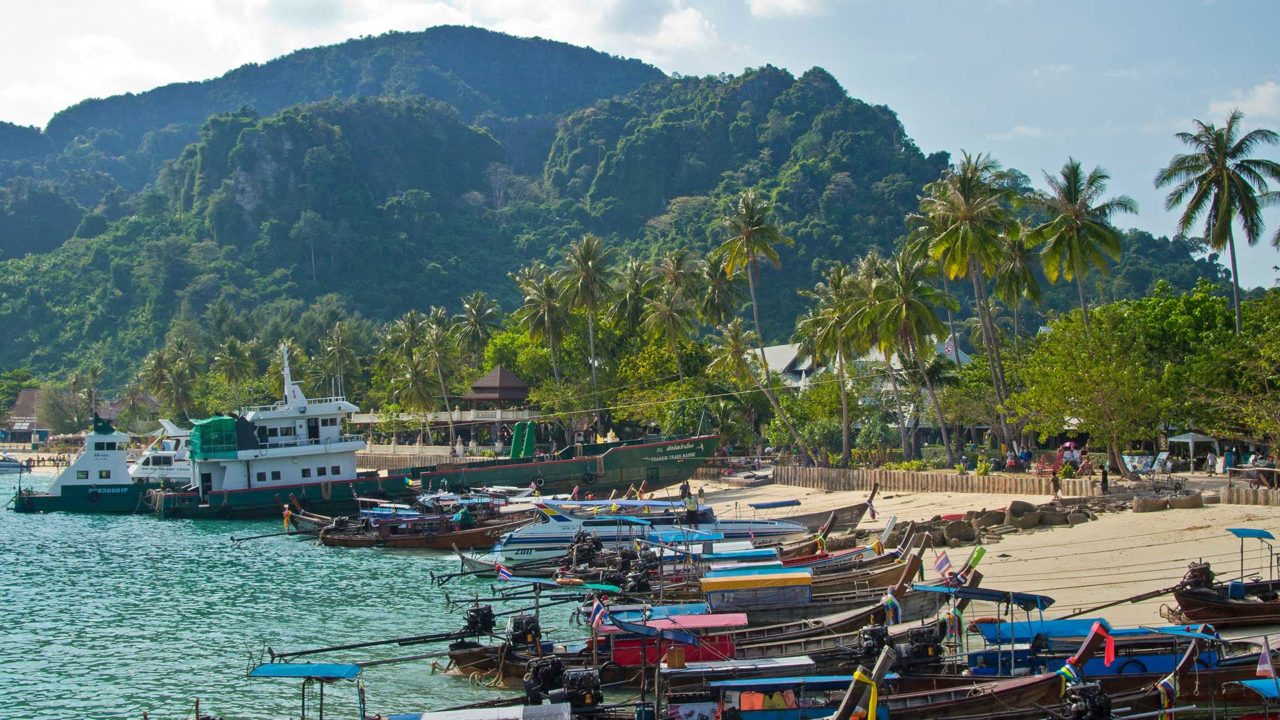 The first impression of the island was different than expected, because it was at the time (early February) full of tourists, shops and people who wanted to sell something. In the off season it is certainly a little more pleasant and quiet. It is obvious that Phi Phi Island is no longer the island paradise, which it was before the movie "The Beach". But it is still definitely worth a visit!
When it comes to food you already realize that Koh Phi Phi is very touristy, because there are all sorts of things: Italian food, burgers, steak, heaps of Seafood and of course Thai. The prices are extremely high for Thailand, but that isn't really surprising with the huge amount of tourists. You meet all sorts of nationalities, from backpackers to resort tourists, but hardly locals.
Koh Phi Phi Viewpoint
In addition to the usual activities like going to Maya Bay, diving and snorkeling, lying on the beach and partying, there is a good alternative: go up the Koh Phi Phi Viewpoint.
From up there you will have a nice view of the entire island and the neighboring island of Phi Phi Leh. To get there, you just have to follow the signs saying "Viewpoint" or ask someone if you don't see the signs. To enter the grounds of the Koh Phi Phi Viewpoint you will have to pay 20 baht admission per person and alcohol is not allowed.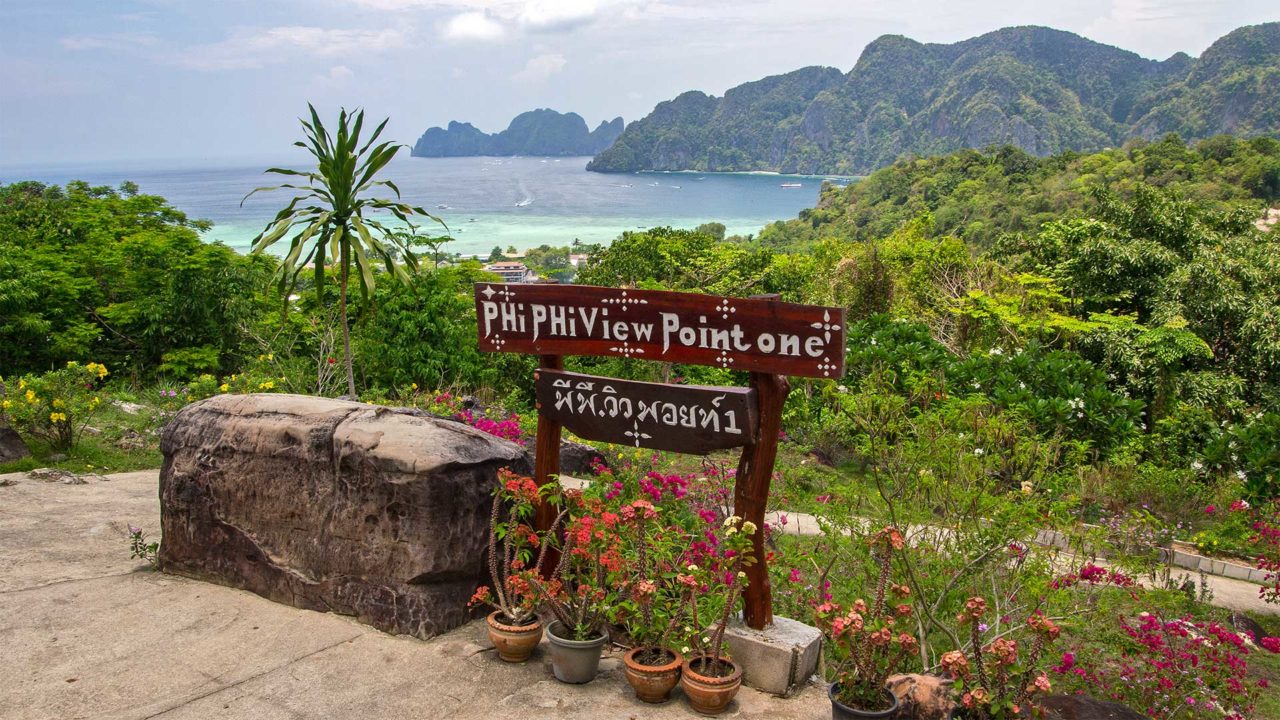 Tip: Climbing up the stairs in the heat can be quite exhausting. Keep in mind to carry enough water with you. At the top of the viewpoint, there is a small shop where you can also buy something.
From the Koh Phi Phi Viewpoint 1 you can reach the higher second viewpoint in a few minutes. The further ascent is worthwhile, because from there you also have a spectacular view of Koh Phi Phi Don.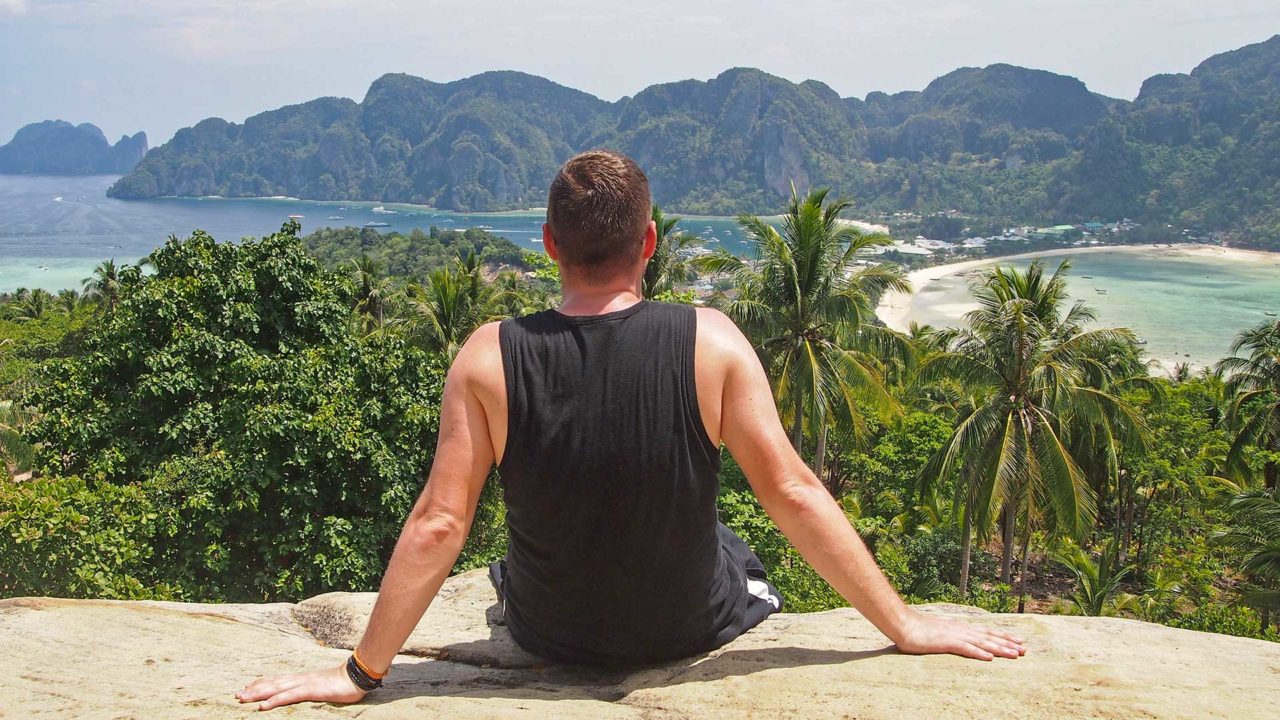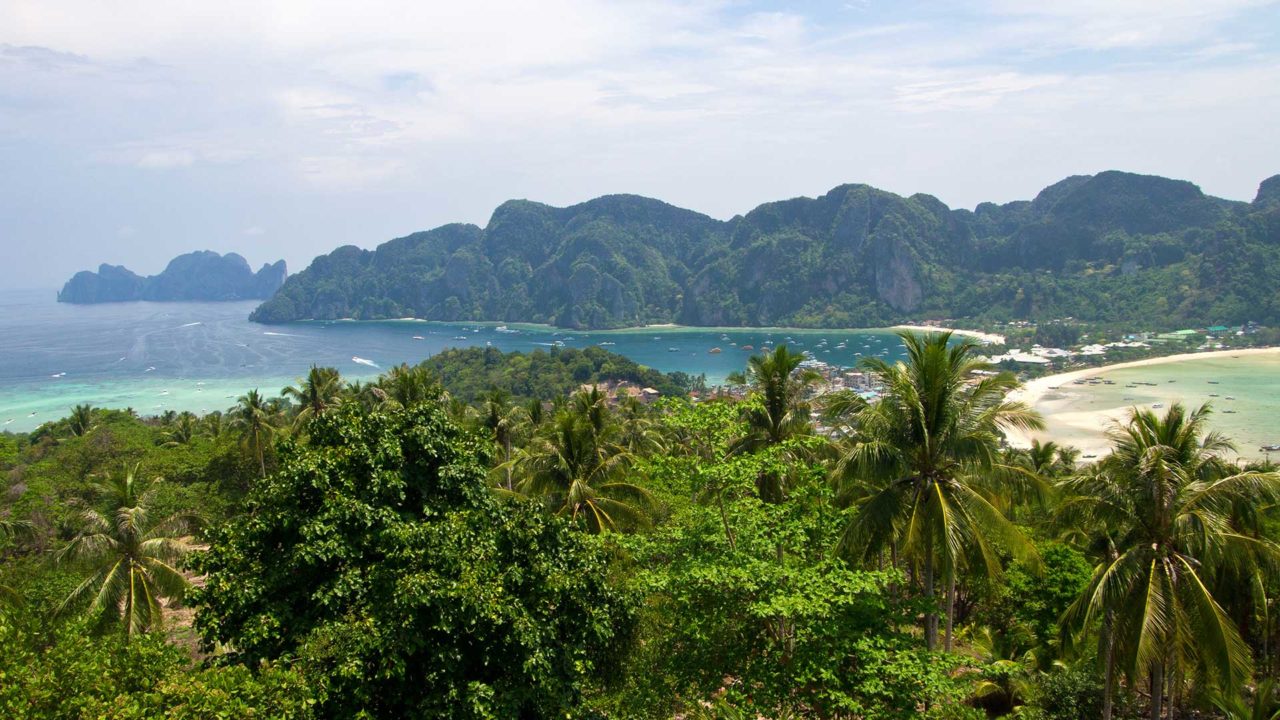 Have you ever been to Koh Phi Phi? What was your first impression of the island? We look forward to your comment.