Dieser Artikel ist auch verfügbar auf: Deutsch
Powerful glaciers and hot springs, lonely dream beaches and enchanted rain forests: New Zealand is particularly fascinating because of its contrasting landscapes. But not every traveler, like Michaela Müller, has three months to get to know the country and its people. That is why in this guest post she has compiled the ten most beautiful places, which should not be missing on a New Zealand holiday. One or the other insider tip is also included.
New Zealand: 10 impressive sights and locations
---
How to get to New Zealand
New Zealand: Tours and tickets
---
1. Maori legends at Cape Reinga
At Cape Reinga, two seas meet – the Tasman Sea and the Pacific. But I found the cape beautiful mainly because of the myths surrounding this powerful place: the Maori believe that their ancestors arrived here when they settled down in the country. And from here the deceased souls make their last journey to return to their old homeland.
This place is sacred to the Maori, but the beaches in the surrounding area also have something magical. Tapotupotu Bay with its fine sandy beach is only five kilometers away and can be reached on a beautiful hiking trail. Spirits Bay is also nearby: on one of the hills covered with green, there is a huge ancient tree and a large rock that is also sacred to the Maori.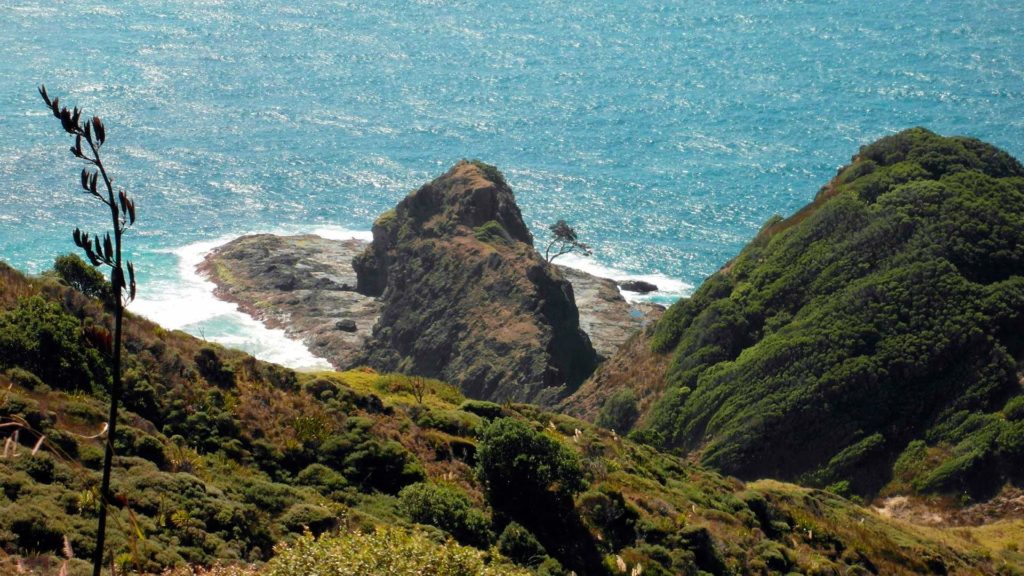 Together with the Ninety Mile Beach, you can also explore the Cape Reinga on a day tour.
2. Boat trip in Fiordland
Fiordland is one of the most popular regions in New Zealand. Most visit the Milford Sound, which makes its way between steep, forested mountain slopes and was even described by Kipling as the eighth wonder of the world. The Doubtful Sound is at least as beautiful, but not overcrowded: It is more difficult to access, but can be reached from Manapouri as part of an overnight cruise.
I particularly liked the overnight cruise: you simply see more of the fjord. And you will still be there in the evening, when the last rays of the sun touch the water and the nature around is getting more quiet.
By the way, the New Zealand fjords are no less beautiful when it rains: Then waterfalls plunge into the fjord from everywhere – sometimes even from a height of over 600 meters.
3. Surreal landscapes around Rotorua
The city of Rotorua is regularly overrun by tourists, but is actually not a special highlight. The region is completely different: there it boils and sizzles everywhere under the earth.
Wai-O-Tapu is particularly suitable for monitoring geothermal activities. There, water and stones are sometimes blue, sometimes grass green and then again orange. Here and there it bubbles in mud pots, it hisses from geysers and volcanic craters remind of earlier eruptions. This place looks so surreal! Without booking a tour, you can take a look around the circular routes and feel like you are on another planet.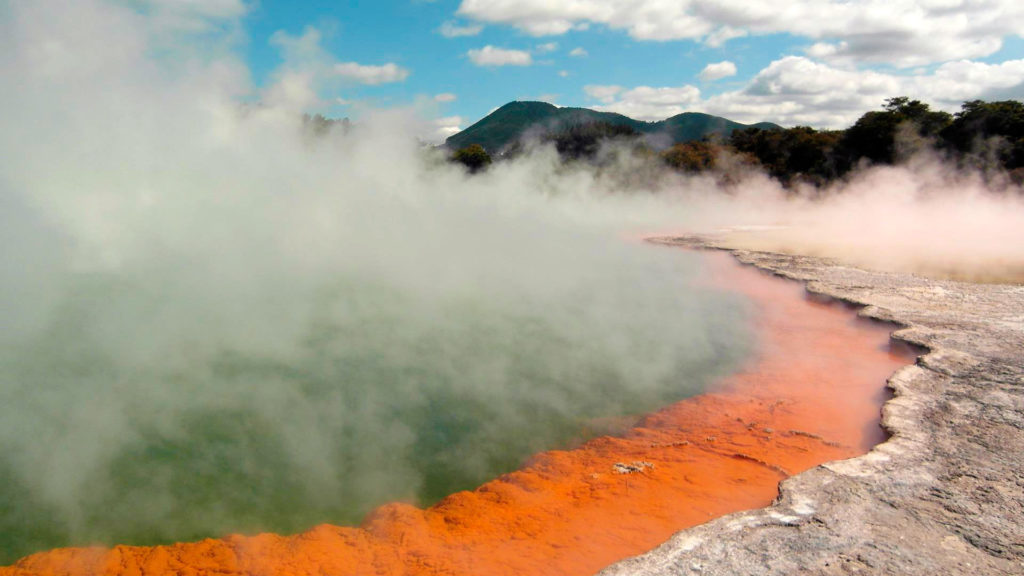 4. The Capital of Enjoyment: Wellington
Everyone is talking about Auckland, but I found Wellington to be much more impressive.
The "Windy City" was crowned the "coolest little capital in the world" in 2011. Here it is not simmering underground, but indeed in the cultural scene. In addition to many small theaters and galleries, there are also great restaurants and cocktail bars.
You will find what you are looking for in Cuba Street: in addition to countless quirky cafes, there is also a night market that offers a wide variety of dishes on Friday and Saturday. A great opportunity to talk to the New Zealanders. The Kiwis are so nice and relaxed that I quickly felt at home.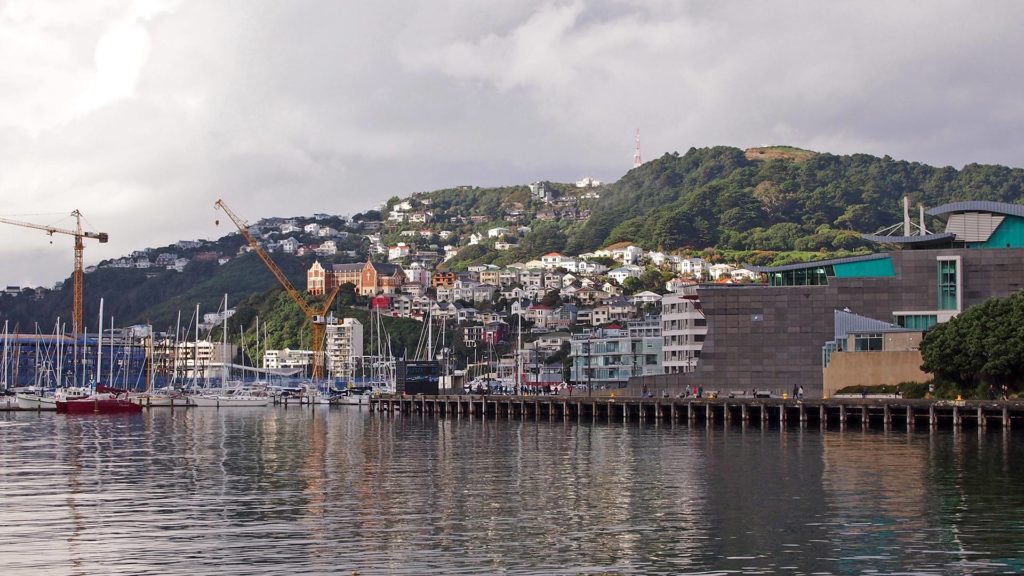 Don't miss the view from Mount Victoria, too.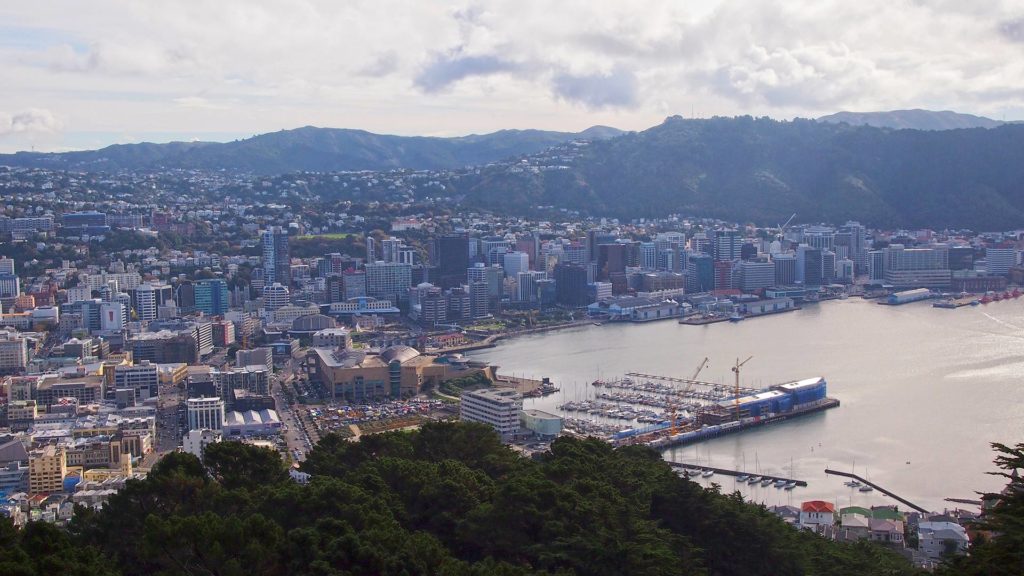 5. Poor Knights Island – a diving paradise
Poor Knights Island is a diving and snorkeling paradise: I have never seen such a strong blue. There are dark underwater caves with many small niches in which countless fish frolic. Some can not be found anywhere else in New Zealand. Bottlenose dolphins are also on the way here.
Boats start from Tutukaka Harbor and bring divers to the best spots. Nursery Cove is particularly suitable for beginners, but even experienced divers will find many spots with plenty of thrills.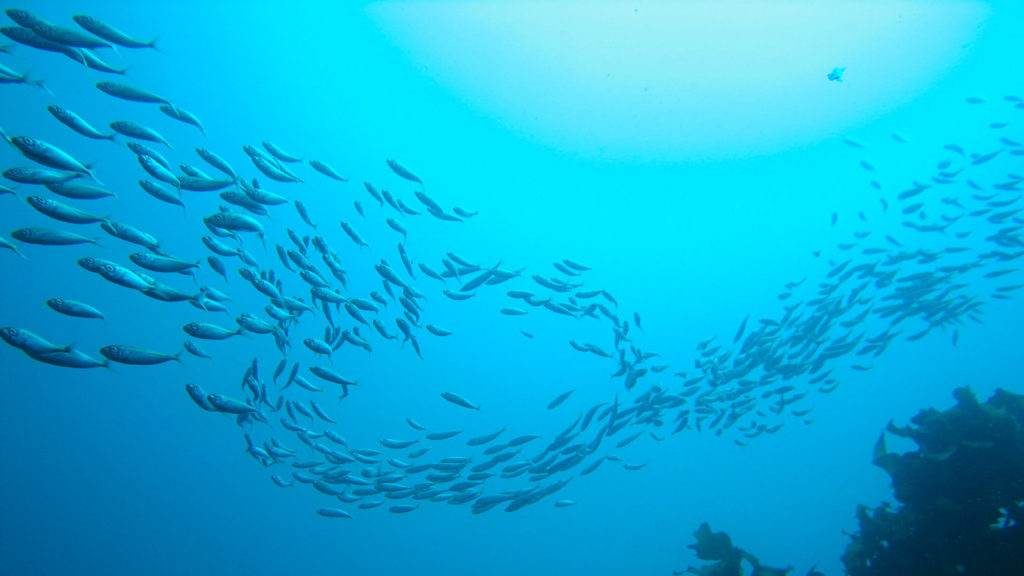 6. Franz Josef Glacier
Franz Josef is probably one of the few glaciers in the world with a sea view. You can already reach many beautiful viewpoints on foot, but you are even closer to the ice masses with a guided ice tour or by helicopter.
The starting point of your tour could be the small town Franz Josef, which is only five kilometers away from the glacier. From here you can quickly get to the rain forest. This is only possible in New Zealand!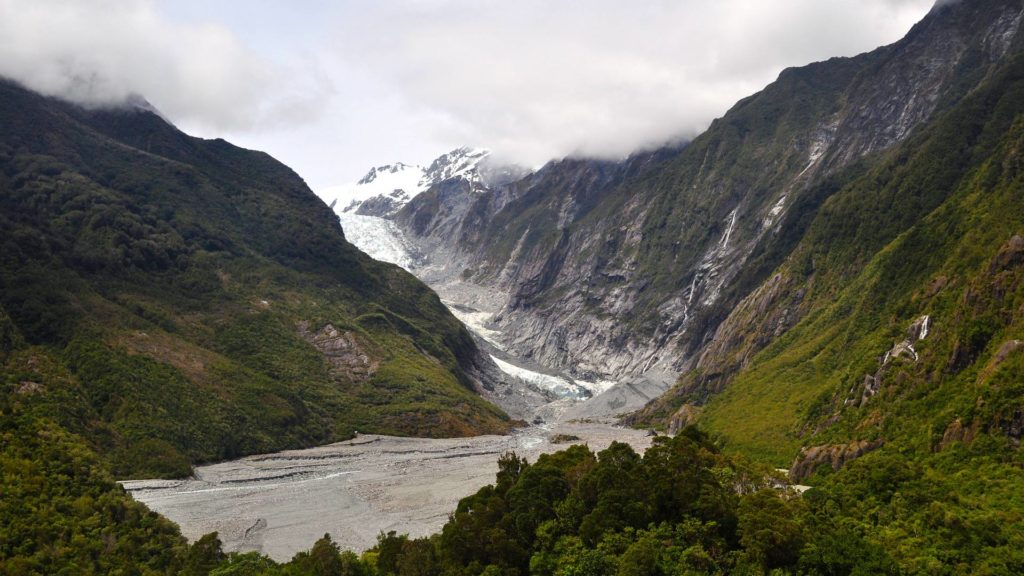 7. The white beaches of Coromandel
Turquoise blue sea, dense rain forest and in between a narrow strip with a white sandy beach: Coromandel is a bathing dream that many tourists have already discovered for themselves. Especially Hot Water Beach is pretty crowded because of the hot springs under the sand when the tide is out. But Hahei Beach is also a wonderful beach – and so calm… One of my favorite places in New Zealand!
In my opinion, the nicest cafe on the North Island is nearby: The Hahei Beach Café offers delicious coffee and homemade muesli. From here you can also get very quickly to the Cathedral Cove. The huge cave with a sea view is a popular photo motif.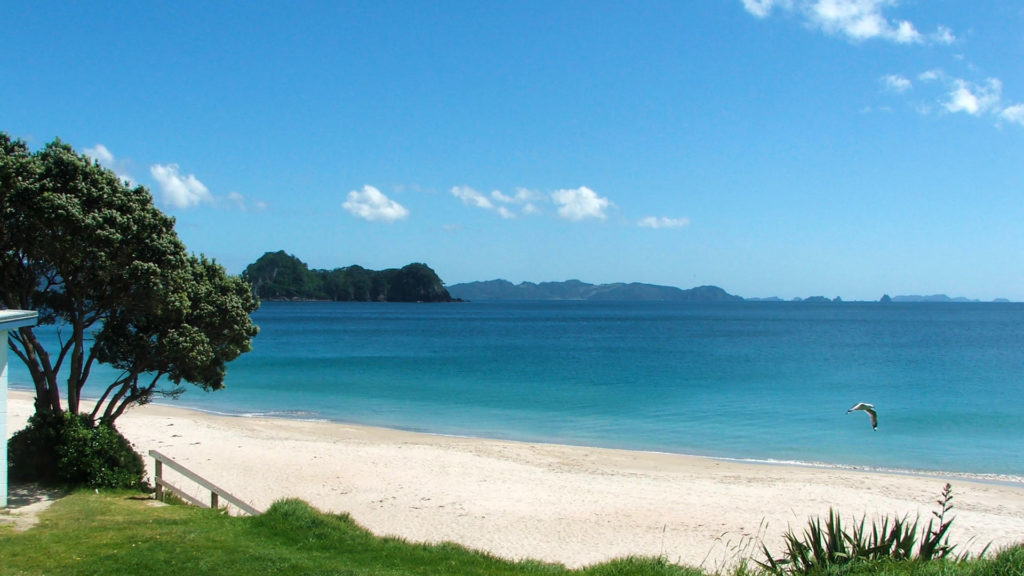 8. Moeraki Boulders on the North Otago coast
Large, spherical rocks protrude from the sand on the North Otago coast. Some look so perfect that they don't seem to be from this world at all and exude something mystical. The Maori probably thought so too when they declared that these boulders were the remains of a god canoe.
You can reach the Moeraki Boulders from Hampden. If you want to take a panoramic route, it's best to choose Highway 1 – one of New Zealand's road trip classics.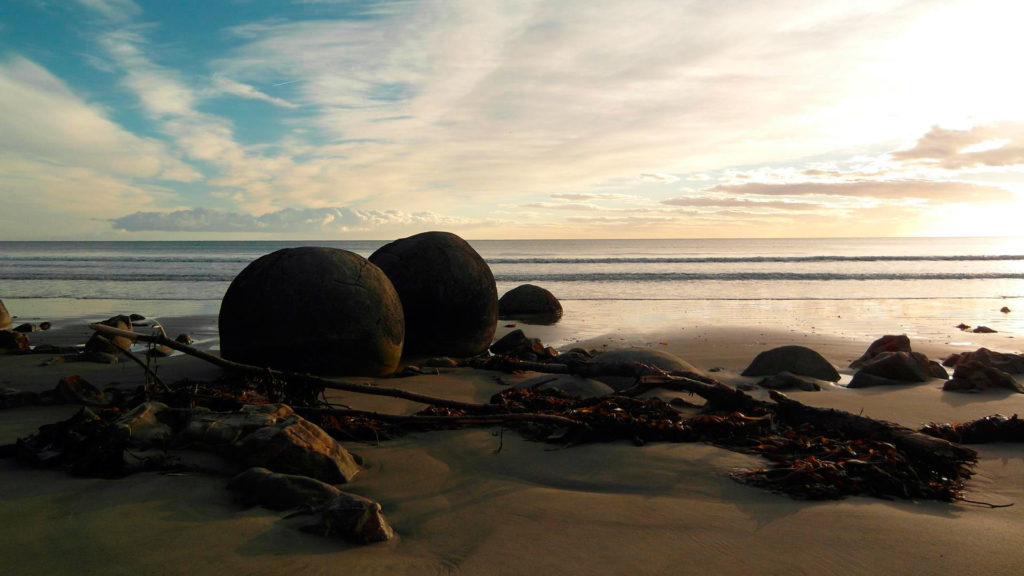 9. Forgotten World Highway
The Forgotten World Highway is also perfect for a road trip. As the name suggests, you are in the middle of nowhere – only surrounded by enchanted green hills that never end. I wouldn't have been surprised if Frodo Baggins from Lord of the Rings suddenly looked out from behind one of these hills.
The only settlement on the 150-kilometer highway is Whangamomona, a small ghost town with a historic hotel that has a curious history. Outraged citizens proclaimed the small town's independence in 1989 to protest the state-ordered division into two administrative districts. This rebellion is celebrated every two years with a large folk festival that attracts thousands of citizens to the ghost town.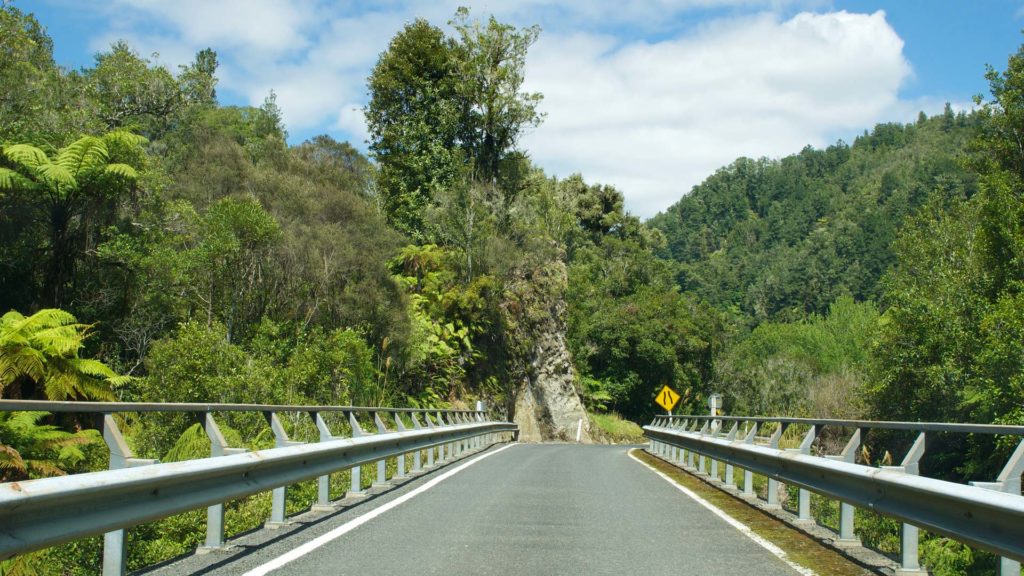 10. Sand dunes on Wharariki Beach
This bizarre, rough beach on the North Cape of the South Island is so fascinating, powerful and beautiful that it can hardly be described. It's best to come when the sun goes down to walk across the endless sand dunes. Or ride along the coast on a horseback. If you come to Cape Farewell, you may also see one or the other seal with offspring.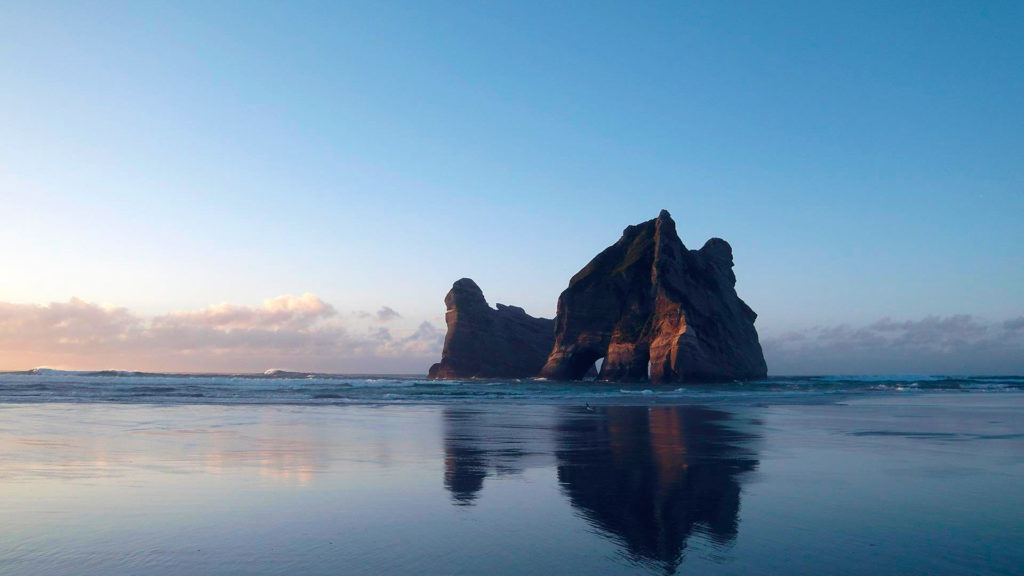 Conclusion
New Zealand still captivates me. I miss the magical places and the nice, relaxed people, the white dream beaches and the mighty fjords. In any case, I'm looking forward to my next trip to the other end of the world!
---
About the author
Michaela Müller has been to China, Russia, Mongolia, Malaysia and other countries in Southeast Asia and Central America – but New Zealand is her absolute favorite country. With her trip to New Zealand, she fulfilled a dream and explored the country and its people for three months. Then she founded with her sister Wainando, a special tour operator who specializes in cultural encounters, powerful places and meditation.
---
What is your favorite place in New Zealand? What do you have to see? Let us know in the comments.
Photos: Photo 5 (Poor Knights Island): TheCreativePenn/flickr (CC BY 2.0) – Photo 6 (Franz Josef Glacier): Madeleine_H/flickr (CC BY 2.0) – Photo 7 (Hahei Beach): emmamccleary/flickr (CC BY 2.0) – Photo 9 (Forgotten World Highway): Natalia Volna itravelNZ@ travel app/flickr (CC BY 2.0)
Gast
Dies ist ein Gastartikel. Falls du Fragen oder Anregungen zum Thema hast, schreibe sie einfach in die Kommentare oder kontaktiere den Gastautor direkt auf seinem Blog.