Dieser Artikel ist auch verfügbar auf: Deutsch
When I arrived at the airport of New Zealand's biggest city I was a little bit skeptical if I would like it here. I didn't get myself any tips regarding the sights of this city. The only thing I've seen before was the skyline on some pictures. Also the weather in Auckland was a bit cooler than I thought and wasn't really helping to improve my mood at that time.
My expectations weren't very high, but maybe this was caused by my memories of Sydney. I just came from there and did really like Sydney! Well, now I was in New Zealand and so I went to the little hostel, the Lantana Lodge, which I recently booked before my arrival.
It was quite a nice and cozy hostel. Not too big like some other with a mass processing. A relaxing atmosphere and not too far to walk to the city center. A good start I would say. 🙂
The next day I went on a sightseeing tour around the city by myself. I didn't have a plan so far, but sometimes I prefer it like that. 😉 The ways of the public transportations are not that easy to understand in Auckland, so I just started walking instead. Anyway, for me this is the best way to explore a new city.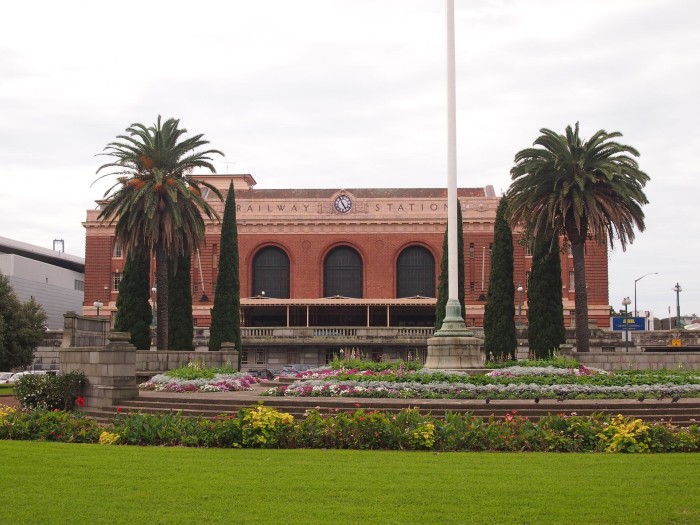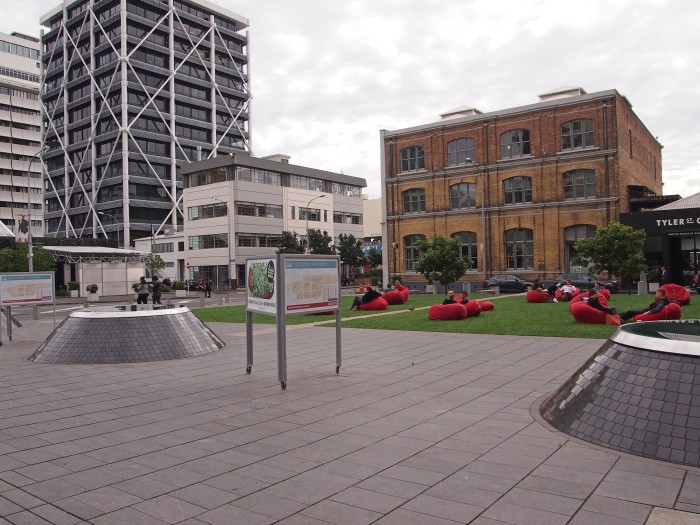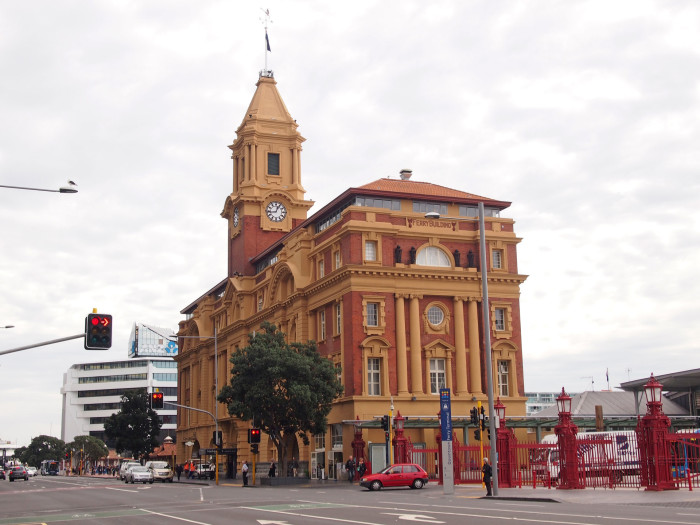 Viaduct Harbour
Past the former central station and the Ferry Building, one of Auckland's landmarks, I went towards the Viaduct Harbour. I love cities near the water and there is nothing better to start exploring a new one from there. The sky was not too cloudy anymore and the sun was about to shine at least a little bit. Good luck for me and it made me feel way better than before!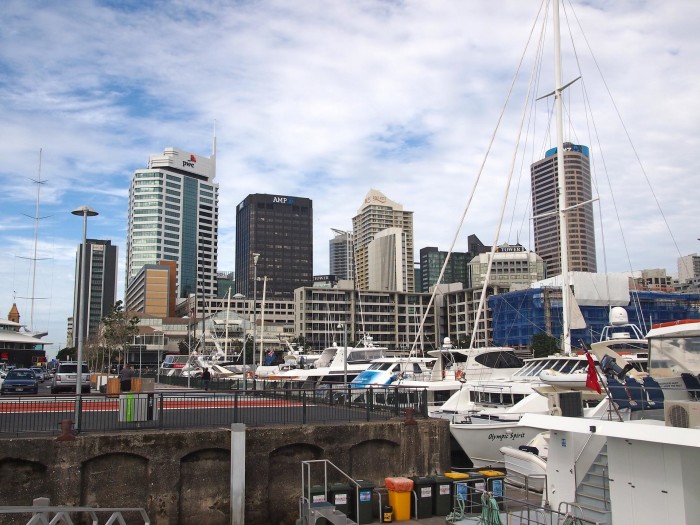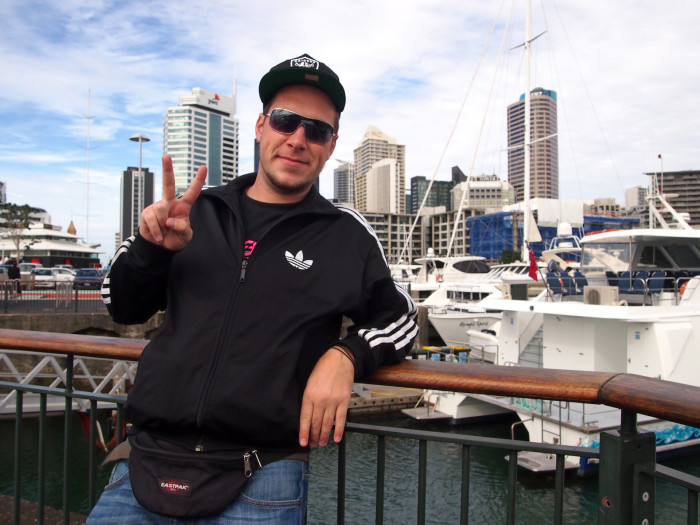 The Viaduct Harbour is actually really nice and offers some great views at the Harbour Bridge and from some higher lookouts an amazing view at the city, too. If the weather is not too bad, you can definitely spend some good hours in Auckland.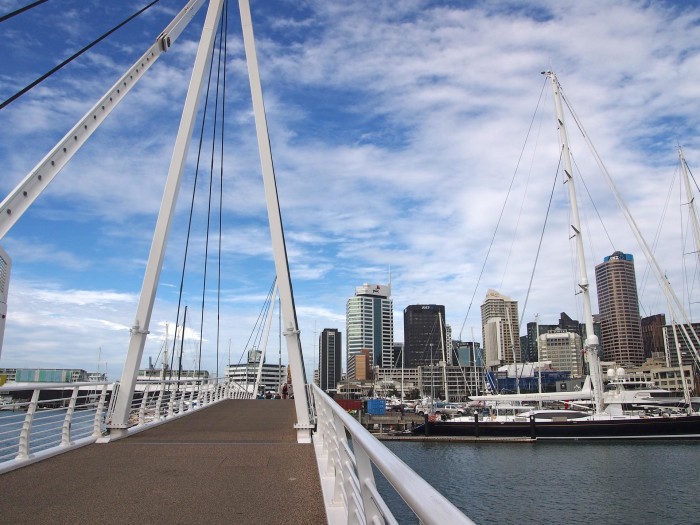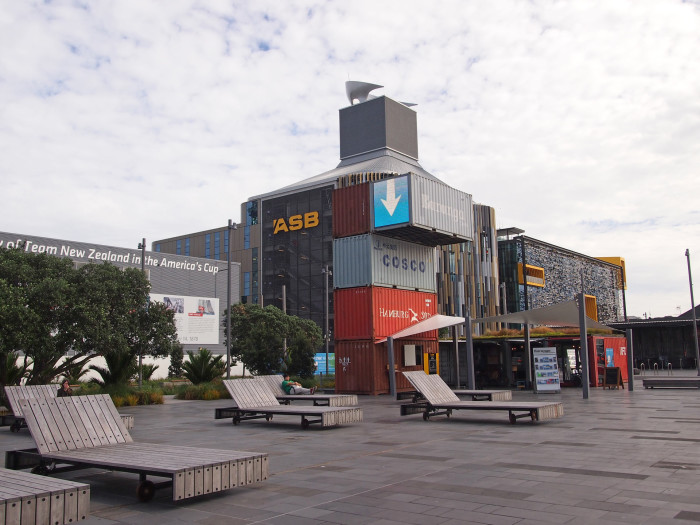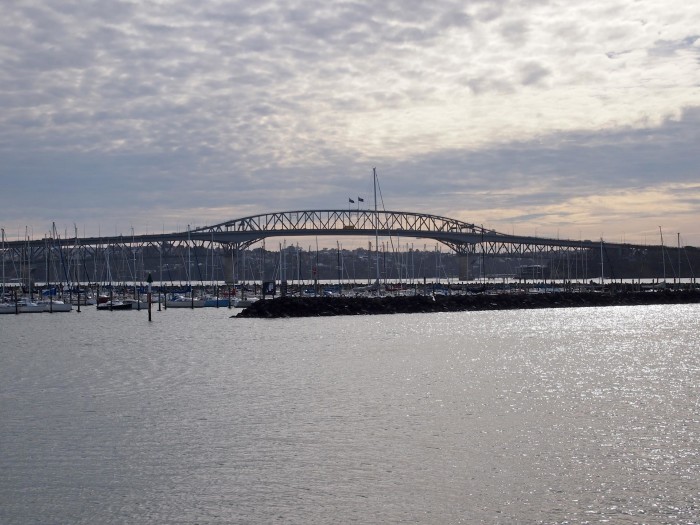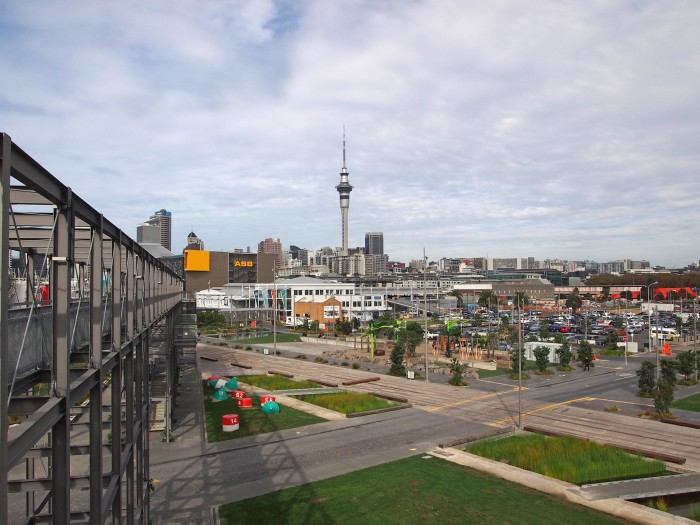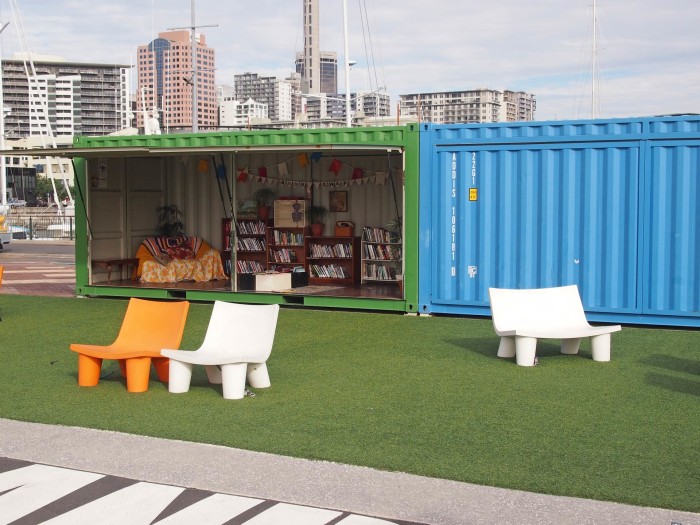 CBD and Sky Tower
Back at the Ferry Building I continued my tour along the Queen Street, which starts opposite the building – directly into the Central Business District (CBD). The Queen Street offers everything what you could desire for shopping. Here I was in the middle of the city center of Auckland. I wasn't that much into shopping and so I went along the Queen Street until I saw the famous Sky Tower on my right-hand side. The TV Tower is with a height of 328 meters the highest in the southern hemisphere and has two observation decks. The highest one is at a height of about 220 meters. From up there I guess you would have a fabulous view on the city, which I unfortunately missed. Don't ask me why. The tickets are quite expensive and cost about NZ$ 28. So if you are in Auckland, don't miss that like it did.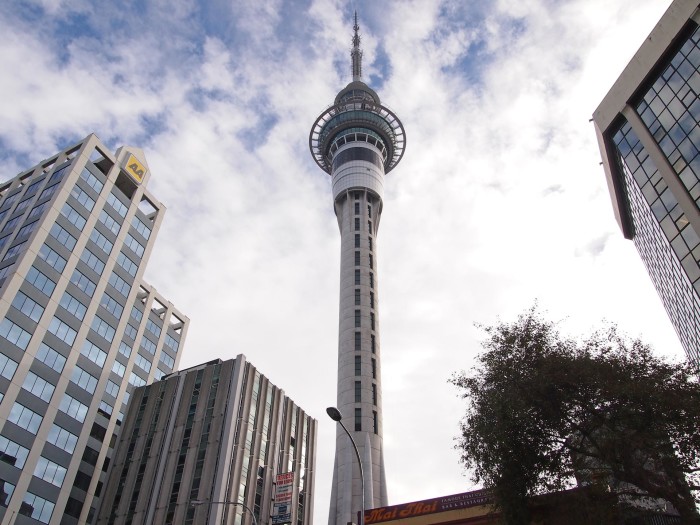 Aotea Square and Town Hall
A little bit more further up the Queen Street is the Aotea Square. The name of the square comes from the Maori language and was derived from the words "Motu Aotea". If you translate these it means something like "Great Barrier Island", which refers to the biggest island of New Zealand. Somehow confusing, because New Zealand only consists of one or rather two big islands. 😉 During the summer there will be some open air concerts at the square and in December a big Christmas market.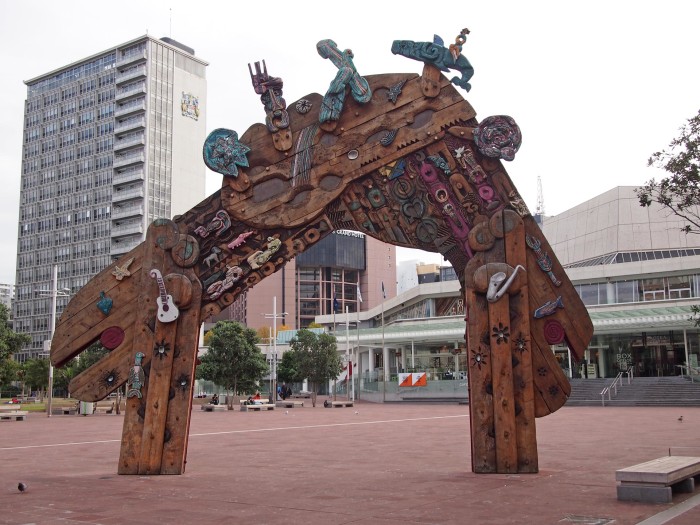 Opposite the Aotea Square is the Town Hall of Auckland. It's one of the historical buildings of the city and is still used by the government. After all the skyscrapers along the Queen Street it's a nice change and absolutely beautiful.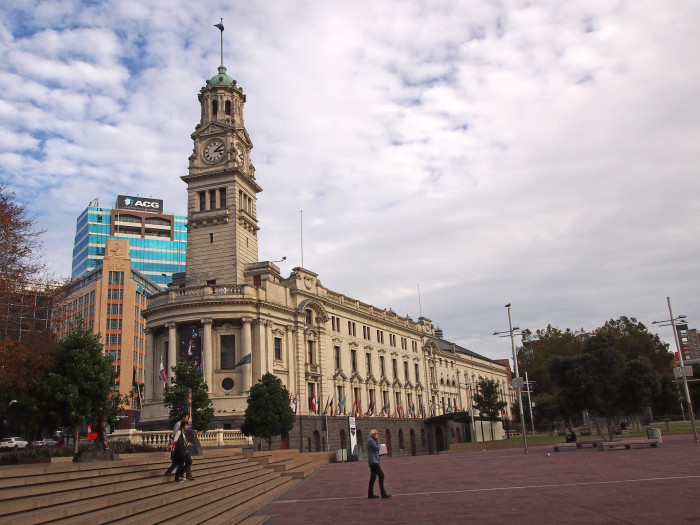 After all that sightseeing, my first 24 hours in Auckland came to an end. Maybe we're not the best friends right now, but at least we got to know each other. If I'm ever coming to New Zealand again, I definitely will pay you another visit because I need to see the city from the Sky Tower, which I somehow missed this time.
Have you ever been to Auckland? What did you like the most and which sights I shouldn't miss the next time? Leave us a comment!
You might also like
Tobi
Hi, ich bin Tobi, Freelancer im Bereich Übersetzungen und Texten, aber vor allem leidenschaftlicher Reiseblogger. Am liebsten bin ich in Südostasien unterwegs und arbeite von den verschiedensten Orten online. Wenn du wissen willst, was ich gerade mache oder wo ich bin, dann folge mir am besten auf Twitter, Instagram oder schaue bei Facebook vorbei.