Dieser Artikel ist auch verfügbar auf: Deutsch
Koh Rong Samloem is located off the coast of Sihanoukville in Cambodia and is still relatively unknown. The slightly larger neighboring island Koh Rong is at least known with some travelers in Asia.
During my stay in Sihanoukville I made a day trip to Koh Rong Samloem and was absolutely thrilled by the island. Koh Rong Samloem is a small paradise that welcomes you on arrival with a dreamlike white sand beach and crystal clear water.
Koh Rong Samloem – still an insider tip in Cambodia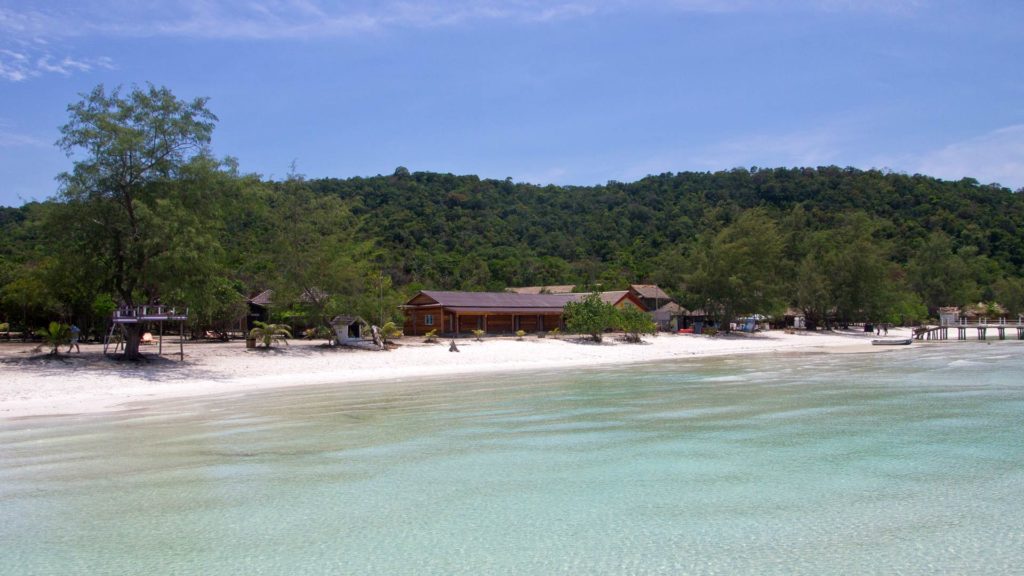 ---
How to get to Koh Rong Samloem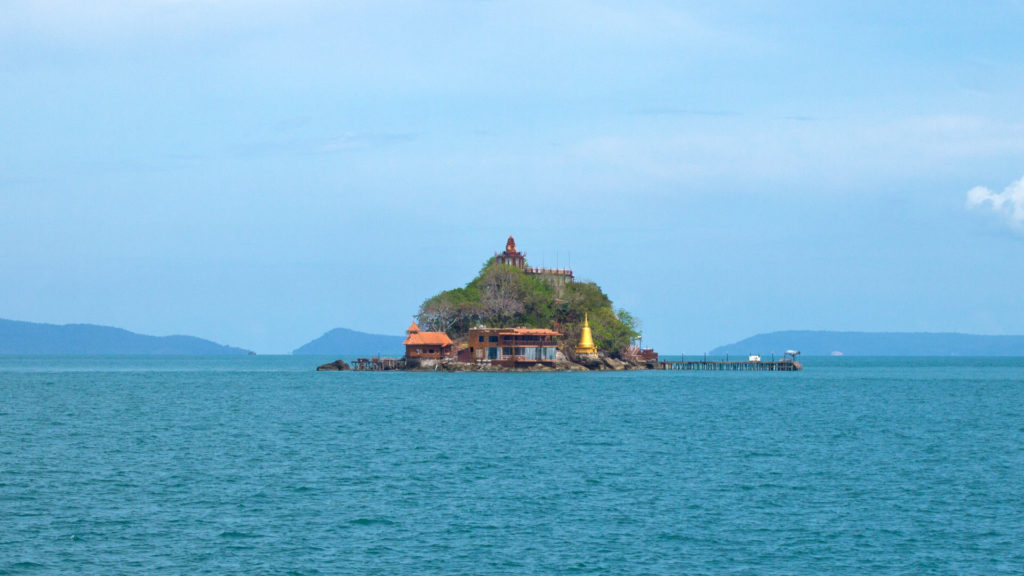 Accommodation on Koh Rong Samloem – our hotel tip
---
1. Snorkeling at Koh Tas
We did the day trip with Sun Tours and boarded the boat at 9.30 A.M. The trip started around 10.00 A.M. and then we drove about 1 ½ hours past many of the 32 islands that lie off the coast of Sihanoukville.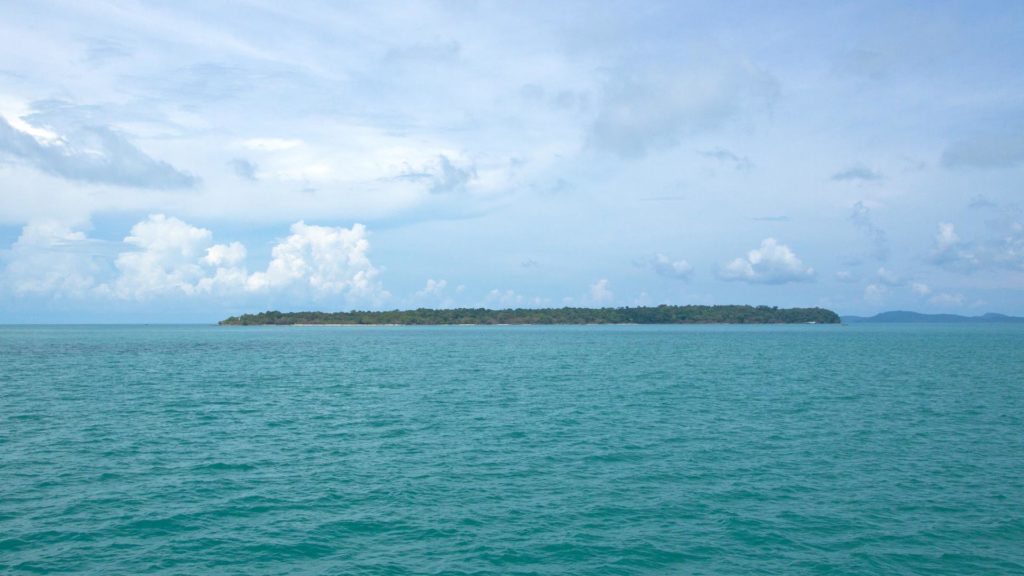 The boat anchored off the coast of Koh Tas for another hour and all the guests could go swimming, snorkeling or jumping from the boat's upper floors into the ocean.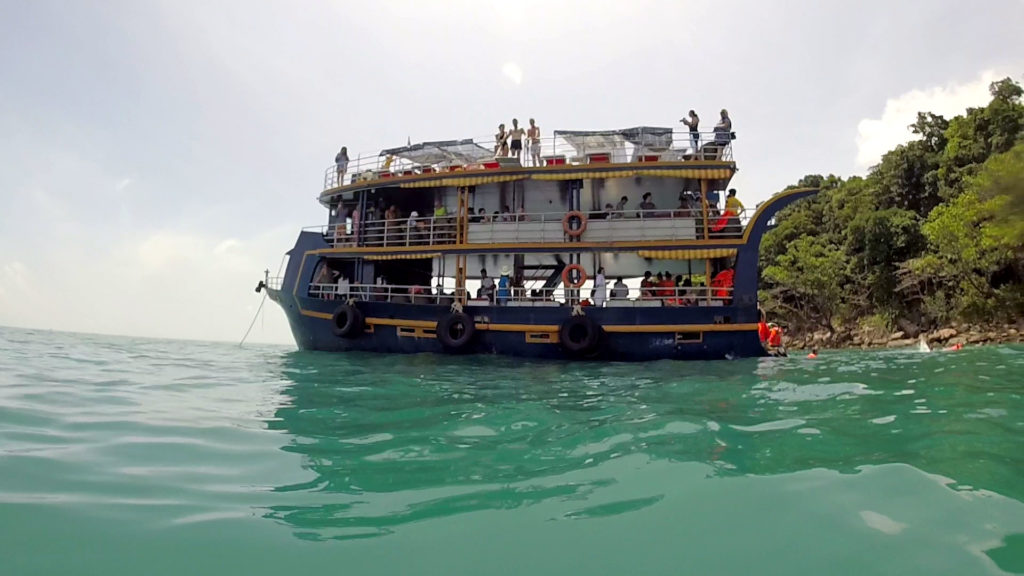 The water in front of Koh Tas was dreamlike. Very turquoise and clear, however, the underwater world was not really filled with life. There were lots of sea urchins, but we could only spot a few fish. Also, the water had heated up pretty much and was not cooling down as we hoped.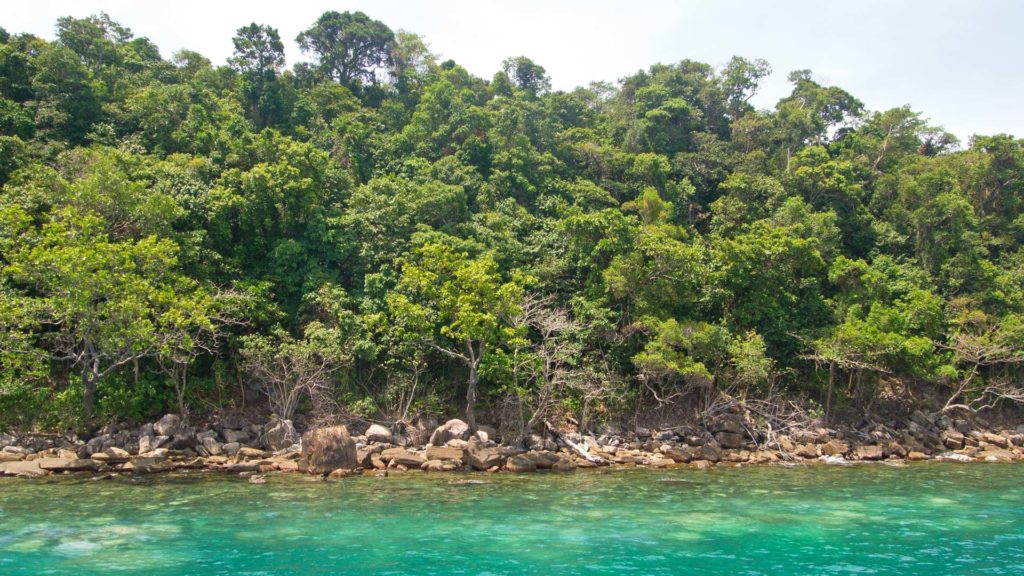 2. Arrival on Koh Rong Samloem
After snorkeling and swimming in front of Koh Tas we had a lunch buffet on the boat during the rest of the trip to Koh Rong Samloem. Various noodle and rice dishes, some chicken, vegetables and bread. Although not the very best food, it is enough to be satisfied.
To Koh Rong Samloem perhaps a 45 minute drive was before us and the island was already on the horizon. While swimming in front of Koh Tas was quite nice, I was excited to finally visit the paradise beaches I've seen on pictures.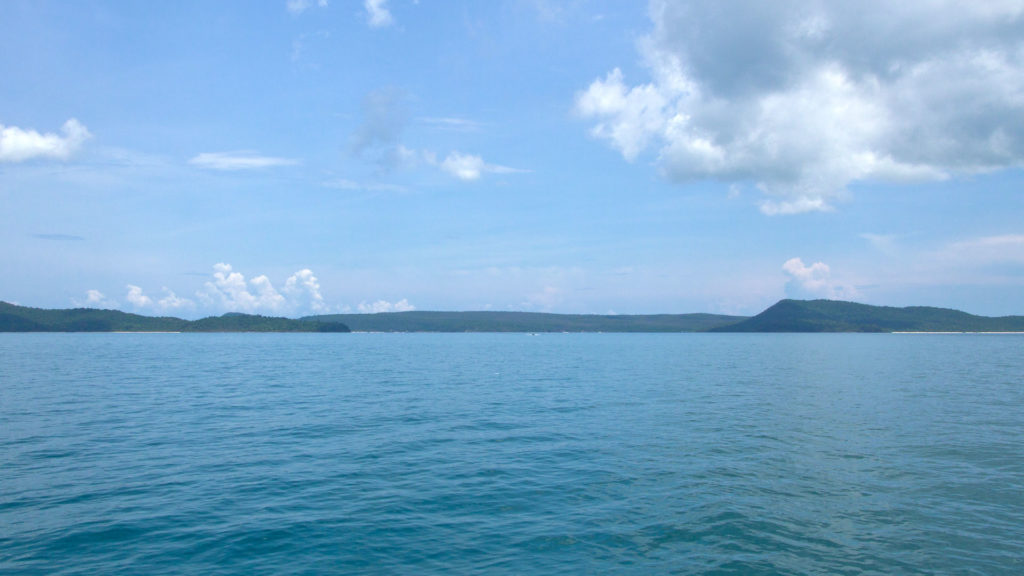 Even the arrival at the Saracen Bay, where the boat docked at the pier, was fantastic. White gorgeous sand as well as turquoise and crystal clear water. That's what I was looking for.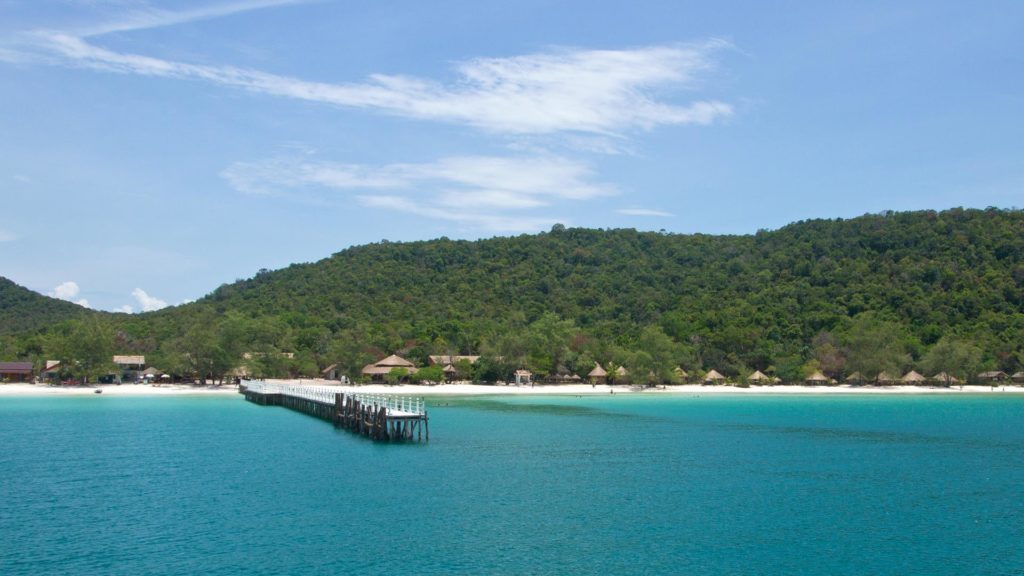 3. Saracen Bay
There are 3 beaches or bays on Koh Rong Samloem. The first bay with an amazing beach is the Saracen Bay.
This is where almost all boats arrive and most of the accommodations are right here on the beach. It is also the place where the most is going on. Nevertheless, it is still very quiet and idyllic since there aren't many visitors at all.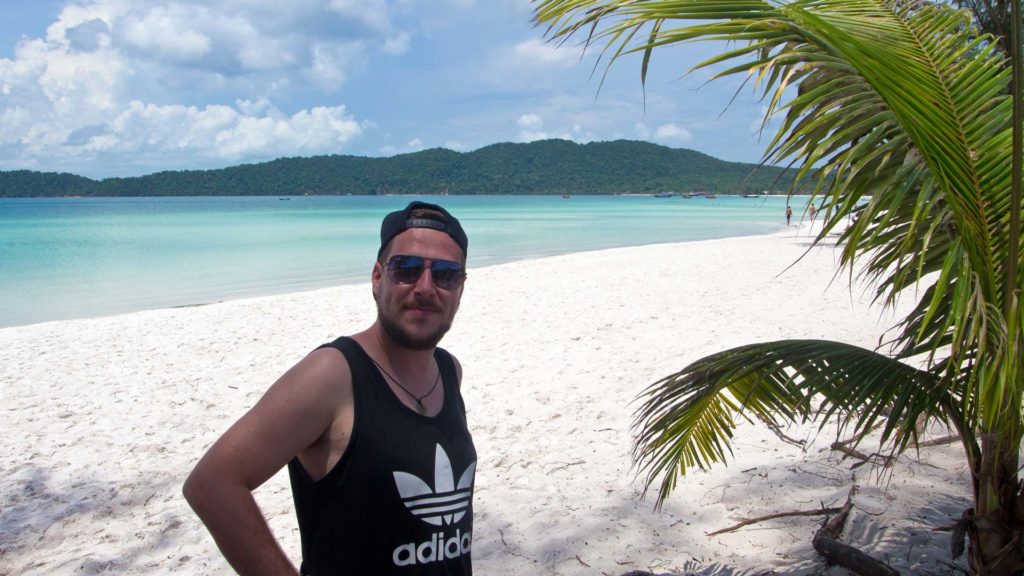 In addition to the accommodations, there are a few small bars and restaurants, that are often attached to the bungalows. Furthermore, there is a small police station and apart from that just a peaceful tropical ocean environment. Perfect to enjoy a few quiet days on a true paradise island.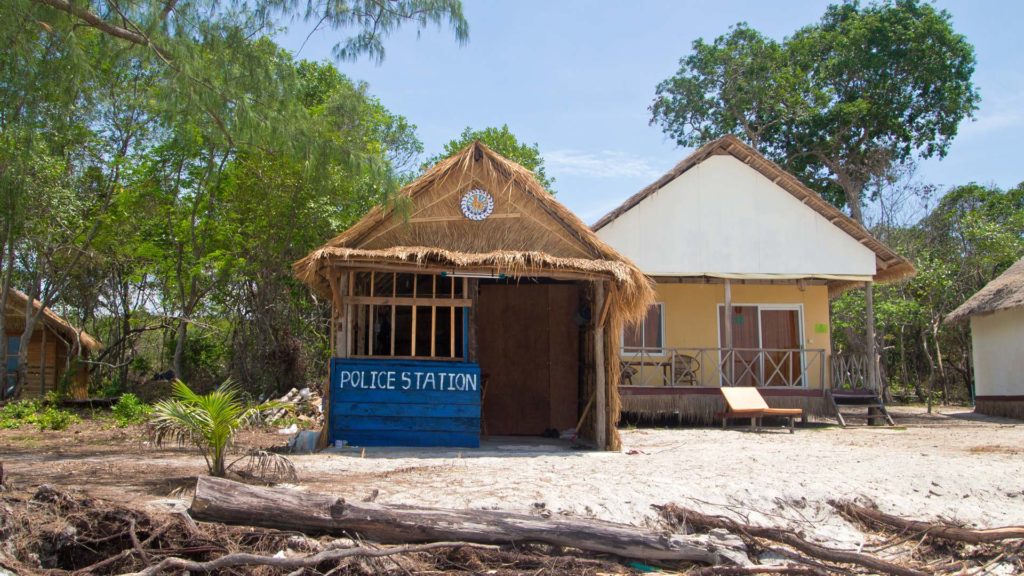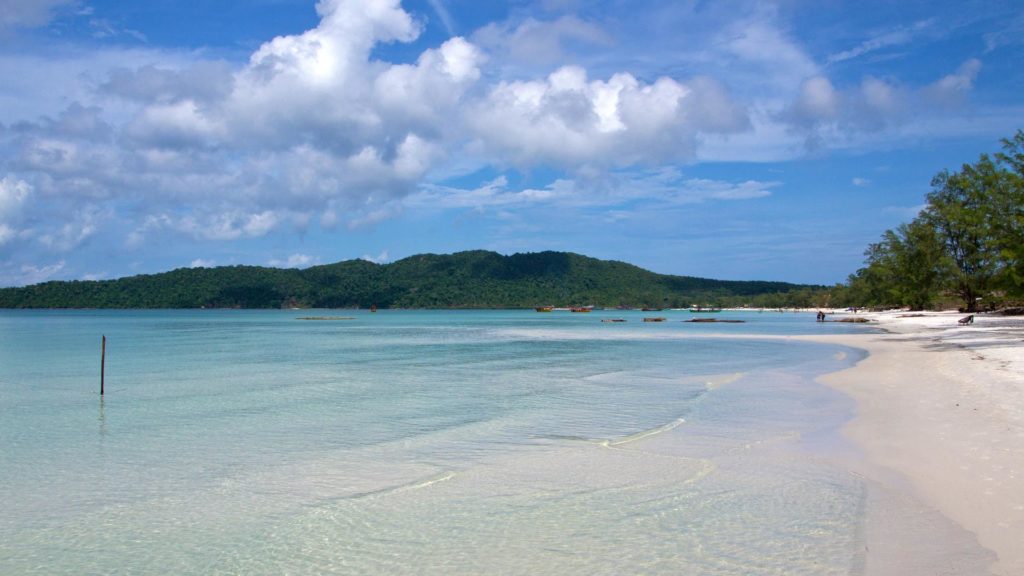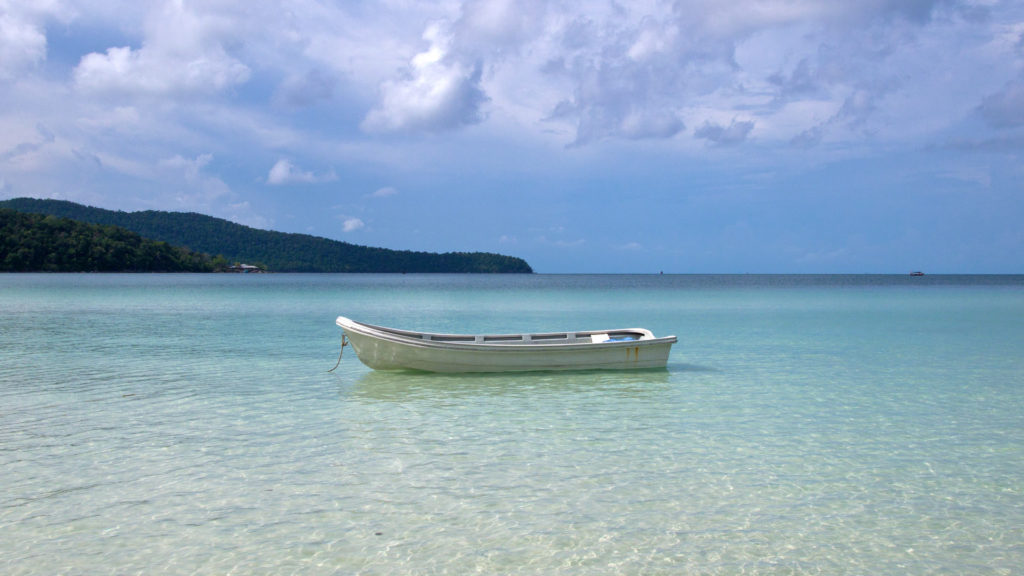 4. Lazy Beach
From the Saracen Bay you can walk across the island to the second beach, the Lazy Beach. It is a short way through the jungle of the island. There you can also meet monkeys or snakes. As there are no roads on Koh Rong Samloem, there is nothing left to do but walking.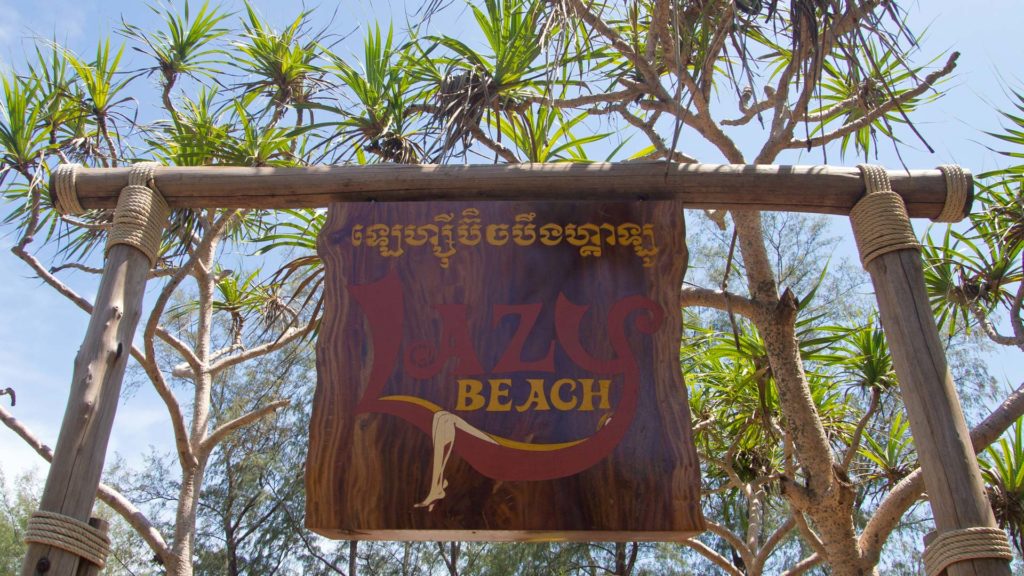 Depending on how fast you walk, it takes you 20 to 30 minutes across the island. The Lazy Beach is still a lot calmer than the Saracen Bay and there is not much going on. If you want to stay overnight, you have the opportunity to stay at the Lazy Beach Bungalows. Awesome small bungalows right on the beach. Tranquility and seclusion guaranteed.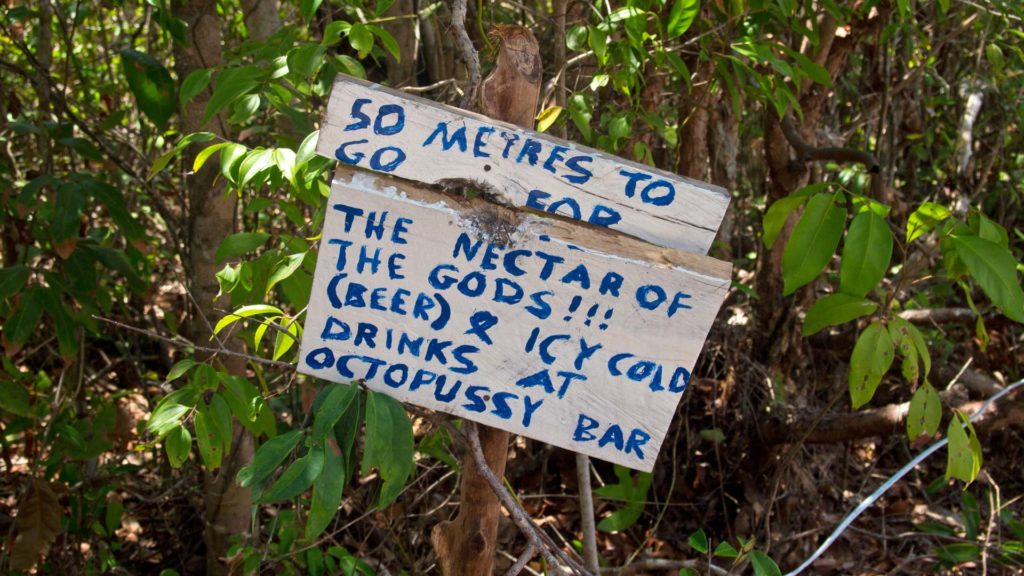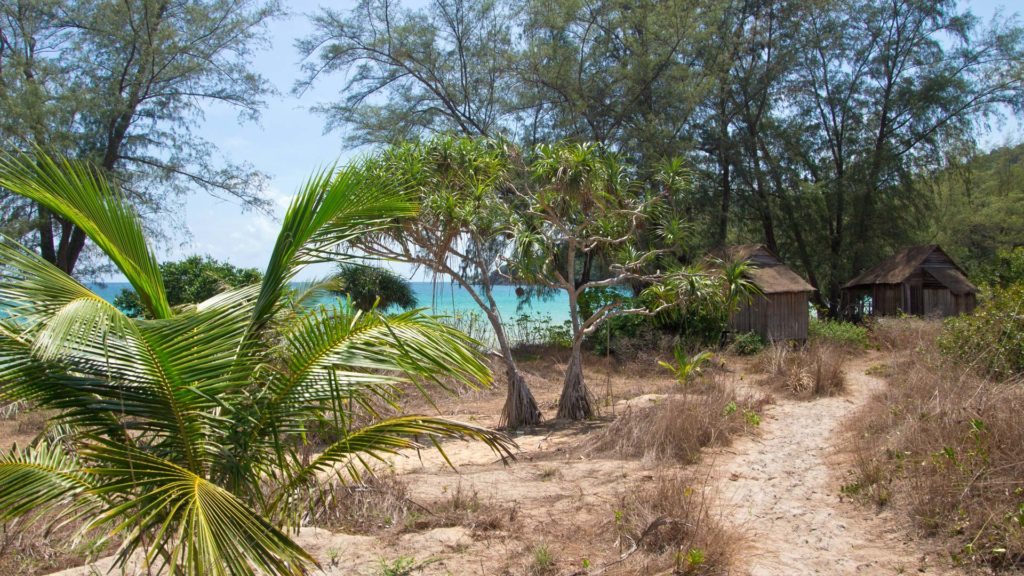 Otherwise, there is not much to do at the Lazy Beach, which is not the worst thing if you want to relax and rest a few days. You can go for a swim, exercise in the "open-air gym" or grab some food in the restaurant on site.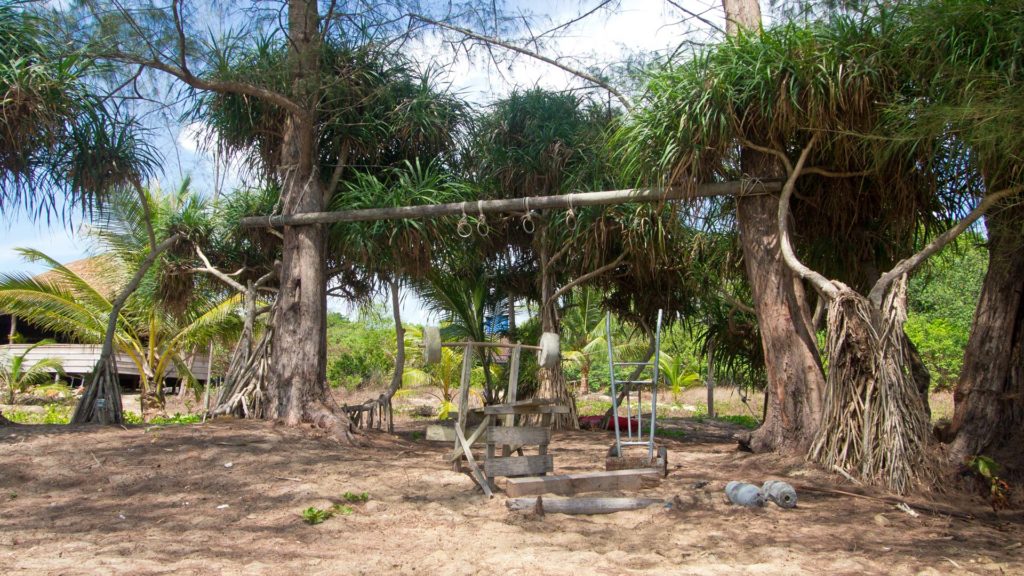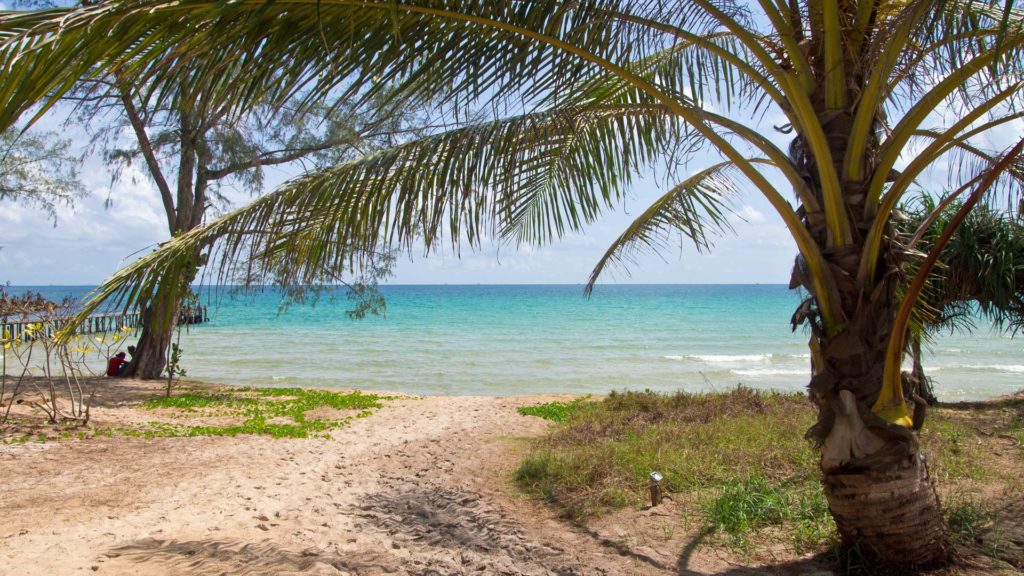 5. M'Pay Bay
The third bay of the island is the M'Pay Bay. Another small bay with a village and a fantastic beach, which is also very quiet and relaxed. Since I was only on a day trip on Koh Rong Samloem, I unfortunately could not visit this bay. But I will catch up on this next time and for the sake of completeness I wanted to mention it anyway.
Conclusion
I expected Koh Rong Samloem to be like paradise and it definitely met my expectations. It is a dreamlike, quiet island and I will come back one day for sure. Of course that won't be for a day trip and I will probably stay a couple of days on the island.
To get to know the island or if your time is limited, I can totally recommend a day trip from Sihanoukville. It is absolutely worth it!
Have you ever been to Koh Rong Samloem? Did you like it? Which islands nearby can you recommend? Leave us some feedback below!
Thanks for the invitation to the Tourism Authorities of Cambodia and Thailand, who made this day trip possible. Opinions and recommendations are, as always, our own and we were not influenced by the invitation.