Dieser Artikel ist auch verfügbar auf: Deutsch
We have spent a few days on the "Elephant Island" Koh Chang and would like to describe our first impressions and how to get to the island in this travel report.
Koh Chang – Tips for a first stay on Thailand's third largest island
The island in the east of Thailand is completely different than we expected, but not in a negative way. Contrary to expectations, the third largest island of Thailand has developed much more slowly and quietly than a comparable large island like Koh Samui or Phuket.
---
Accommodation on Koh Chang – our hotel tip
Koh Chang: Tours and tickets
---
How to get to Koh Chang
Getting to Koh Chang is not as easy as expected, despite the otherwise good infrastructure in Thailand. Above all, it took longer than we thought.
Various buses and minivans leave Bangkok to Trat, to the Laem Ngop or Ao Thammachat Pier on the mainland of Thailand. The buses start either from Mo Chit or Ekkamai Bus Terminal, minivans also from the Victory Monument. Tickets and departure times are available at our partner 12go.asia.
The travel time is just under 5 hours and sometimes you are transferred from one minivan to the next and still spend a little more time than expected. We paid 300 Baht from Bangkok Mo Chit to Ao Thammachat Pier, excluding the ferry ticket. We bought it at the pier for 80 Baht and then took the ferry to Koh Chang for about 30 minutes.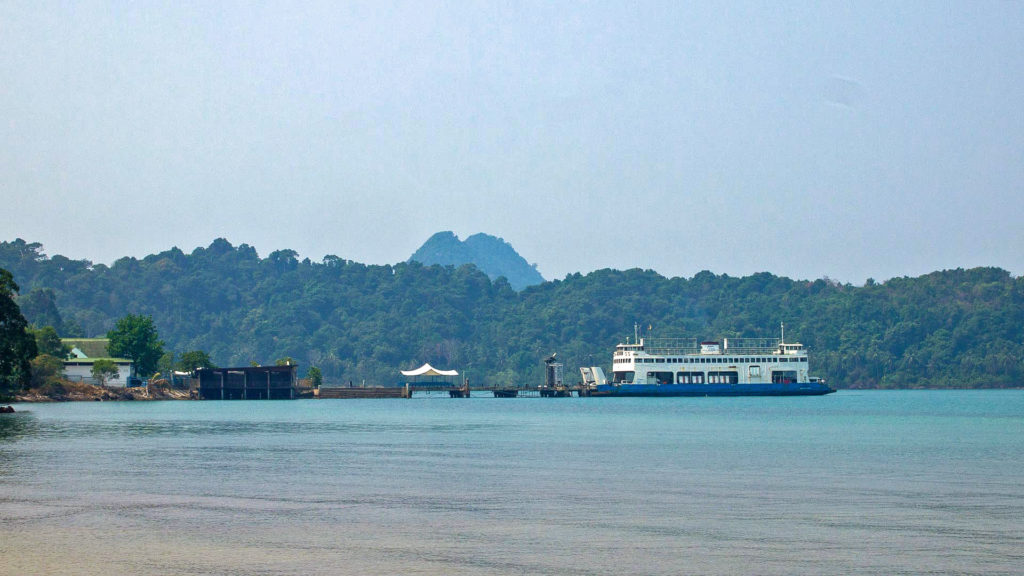 Once there, some shared taxis are waiting at the pier. Not the big crowd, however, since not so many new visitors arrive on the island. We were amazed for the first time. The price for the shared taxi is 60-80 Baht per person, depending on how far your accommodation is from the pier.
Then the wild ride over the sometimes very high mountains of Koh Chang starts, until the guests are dropped off on the White Sand Beach, Klong Prao Beach or some places else.
Our tip: Allow a little more time for the trip so that you do not feel time pressure. If you want to make it a little more comfortable, you can also fly from Bangkok to Trat with e.g. Bangkok Airways. You can find tickets and prices at Skyscanner.
Why is Koh Chang also called "Elephant Island"?
Actually the name does not come from the elephants living on the island, which you can meet on the beach, as in the picture. If you take a look at Koh Chang on a map (e.g. Google Maps) and have a bit of imagination, you can see that the island looks like the face of an elephant from above. Even the trunk on the right side can be seen very well.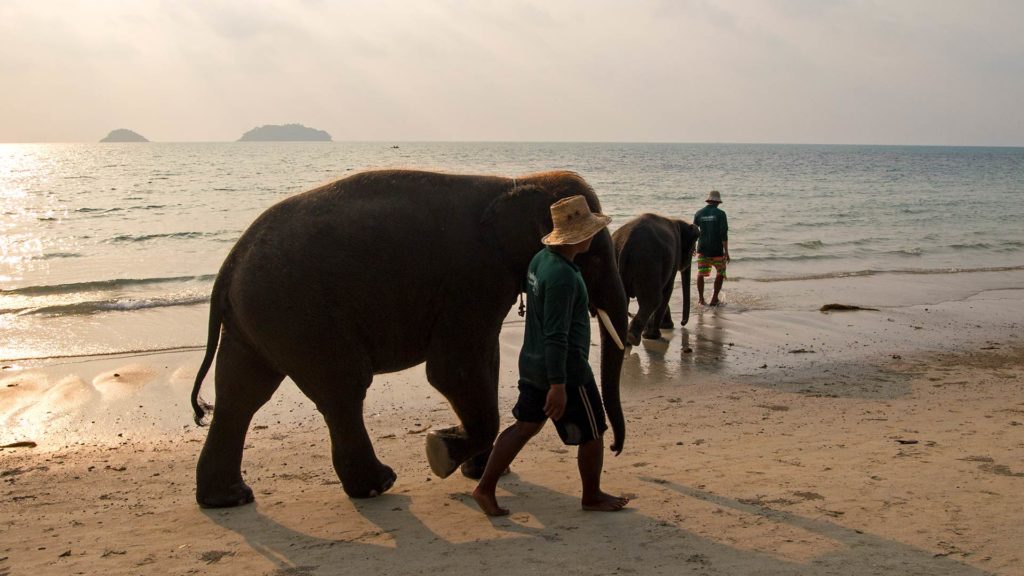 First impressions of the island
As mentioned before, we were a little surprised by Koh Chang. Even the ferry was not so full and there were no crowds of taxis on arrival. Roughly speaking, the island has so far been spared from mass tourism, even though it was high season in Thailand. This may be due to the more difficult trip or simply because Koh Chang is a little unknown. If you want to visit the island, it is best to do so as long as it is still calm and mass tourism doesn't exist.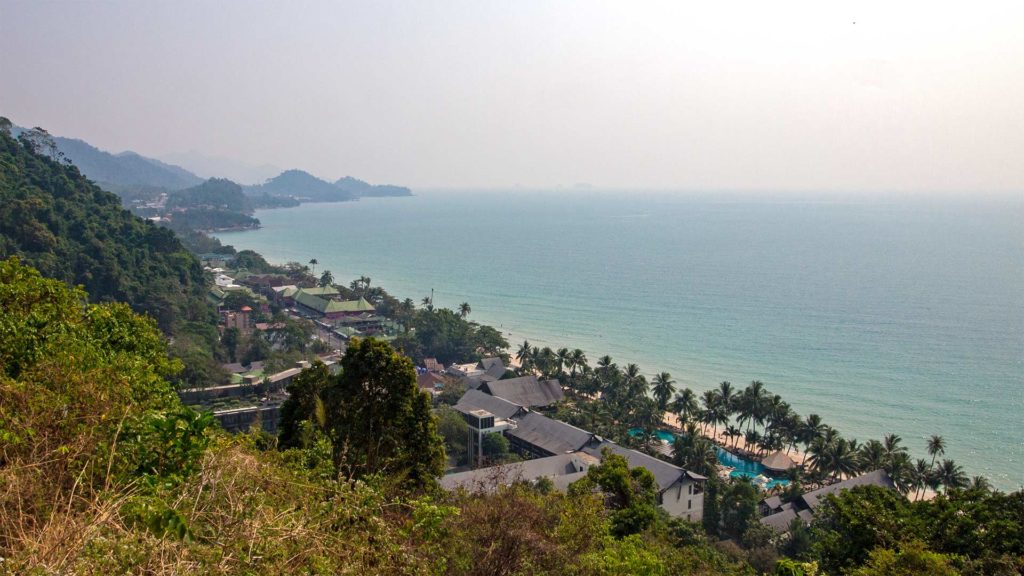 Construction is already being done diligently, but there is still no Burger King, no McDonald's or things like that. Just a larger Tesco Lotus, which is also nothing more than a large supermarket. With a few exceptions, the huge hotel chains and resorts have not yet settled and you can even find lonely backpacker huts right on the beach. We think the island is similar to Koh Lanta, only a bit bigger. We would not have thought that the third largest island of Thailand is still so calm.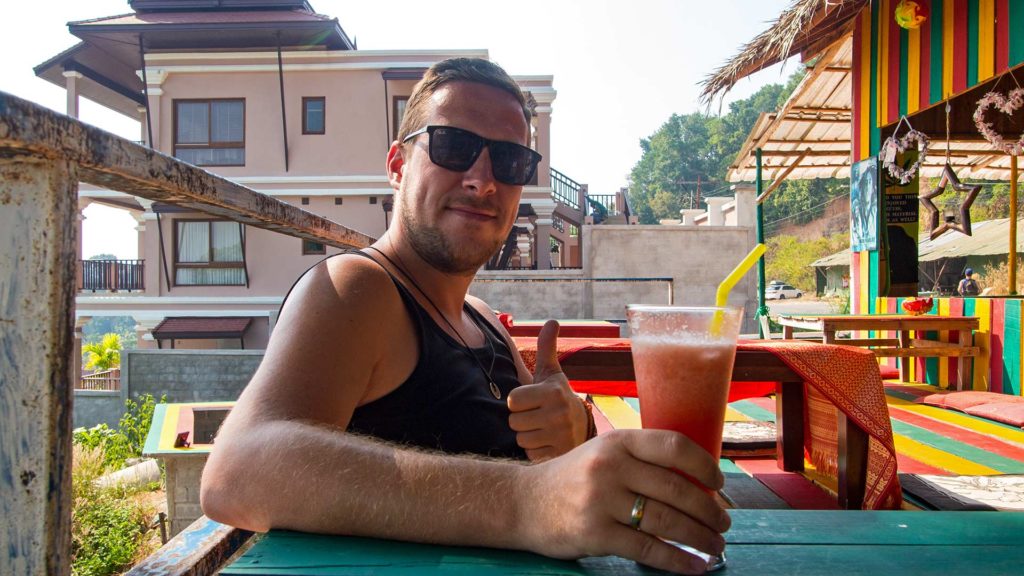 We live here in a small bungalow, have rented a scooter that takes us everywhere and enjoy the quiet time a little after the stay in Phuket, where there is a lot going on all the time.
But you won't get bored in the evening either. At White Sand Beach there are plenty of beach bars with nice music, delicious food and cocktails. At the backpacker beach Lonely Beach you will also find sometimes a nice beach party. If you don't want it to be calm every night, you can always find activities on Koh Chang.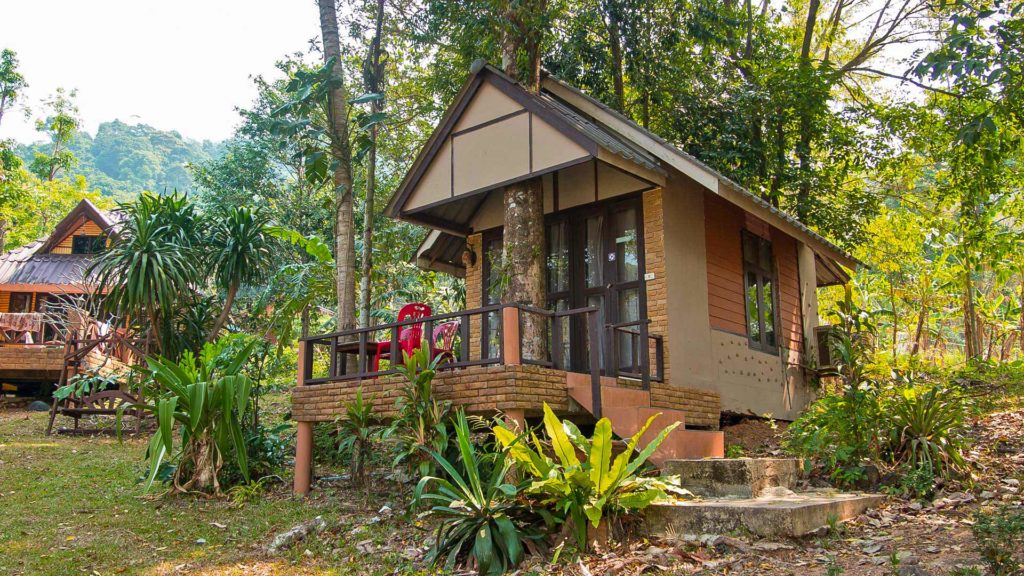 Even during the day it doesn't get boring and you can explore a lot on your own. There are secluded beaches, markets, waterfalls, small and quiet fishing villages in the southeast of the island, Durian fruits that grow on the trees and beautiful, old, vintage-style gas stations. Here you can simply go on an exploration tour and you are guaranteed to find something you like! On this island we feel like it is Thailand 15 years ago – at least that's how we imagine it.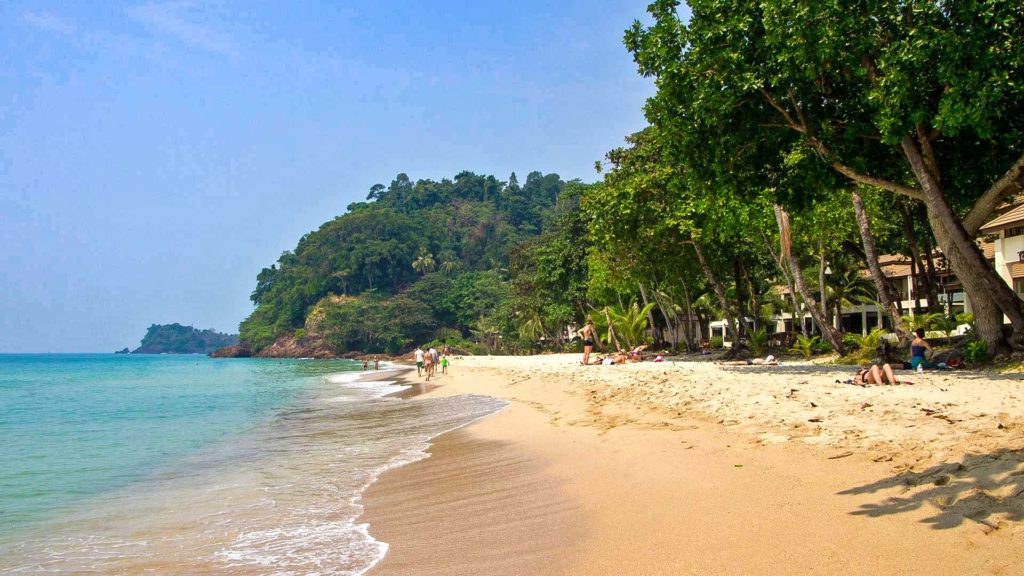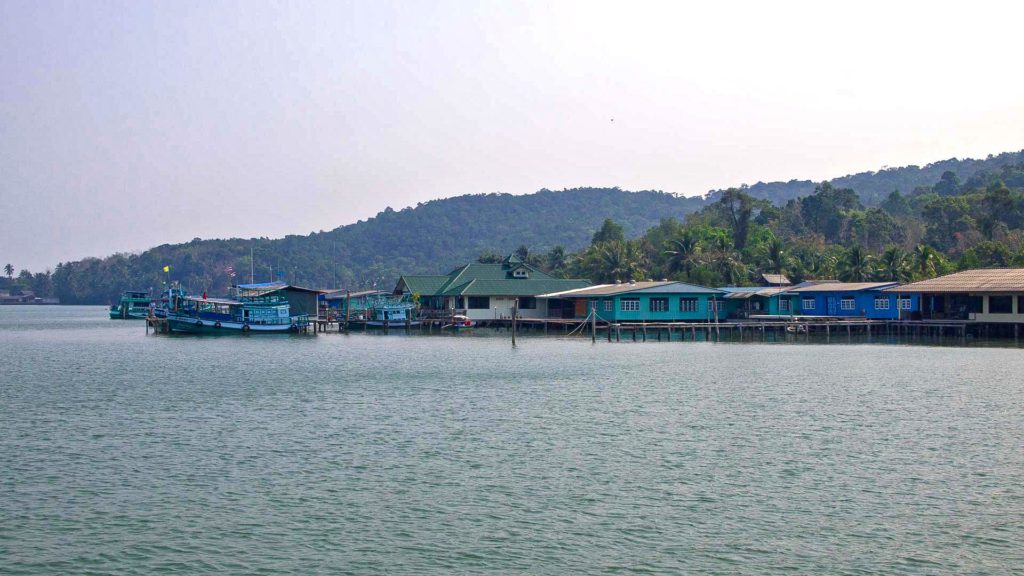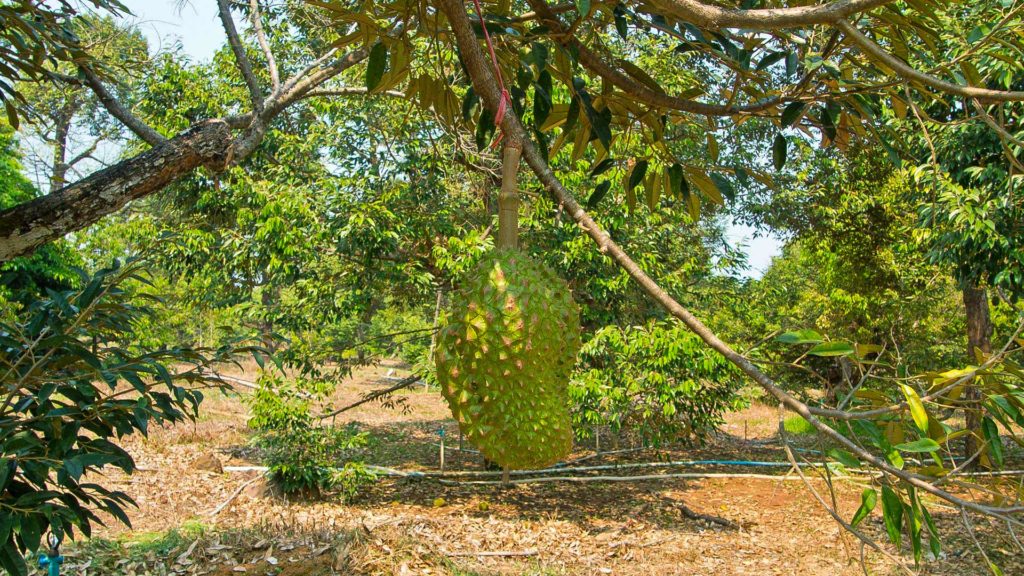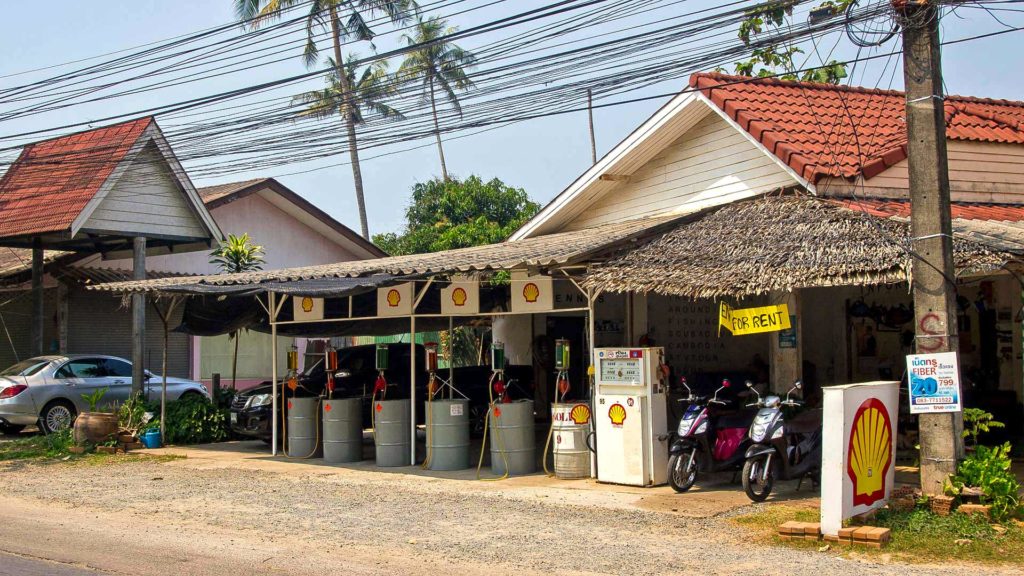 Not far from Koh Chang there are many other islands in the ocean to which you can take day trips. A further trip to e.g. Koh Kood or Koh Mak is very easy by boat from Koh Chang. The islands are said to be even quieter, also perfect for a honeymoon.
Have you ever been to Koh Chang? What were your impressions of the island? Leave us a comment here and tell us your opinion!