Dieser Artikel ist auch verfügbar auf: Deutsch
Isla Saona. Caribbean dream beaches. We already read much about it and it was clear for us: we have to go there! So we didn't hesitate to book this trip.
A day trip to the paradise island of Isla Saona
---
Two days later we were picked up at our resort in Punta Cana. The bus drive wasn't really long and we were a little bit confused about it, but then it turned out that we just have to change into a larger bus. Apparently the small buses only pick up the people from the resorts and bring them to a collecting point. So with this bus we drove approximately 1 ½ hours across the southeast of the Dominican Republic and passed one of the most important pilgrimage destinations of the Caribbean: Higüey. Unfortunately we could only see it from the bus but I guess it would be really nice to stay in this place for a while. But whatever, we we're on the way to the paradise!
So after 1 ½ hours we arrived at the coast of the Caribbean Sea and changed into the speedboats that were already waiting for us (and yeah, they are really fast!).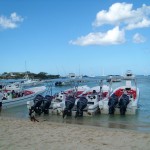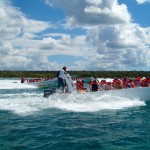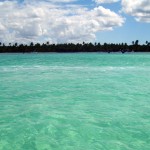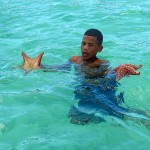 Here we go to Isla Saona! In the meantime we made a short stop in the ocean, at one of many sandbanks. The water was so really turquoise like I've never seen it before. Simply incredible! So we took off our t-shirts and jumped into the water immediately. A really nice cooling (although the water almost had a bath tub temperature). Then the captain had a drink for us that he gave us in the water – "salud!". In the middle of the Caribbean Sea with a Cuba Libre in your hand, that's priceless! For everything else, there's MasterCard, as they say 😉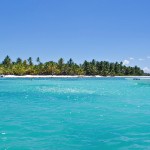 Back to the speedboat and the drive continued. 15 minutes later we finally arrived on Isla Saona. They had a nice food buffet there, rum from a barrel, fresh coconuts and guys that were running around with langoustes (or lobsters?). A very different world, but really amazing. So we just enjoyed it, bathed and took some pictures. While we drank one cup after another of the Dominican rum we listened to the Merengue sounds that were coming from the bar.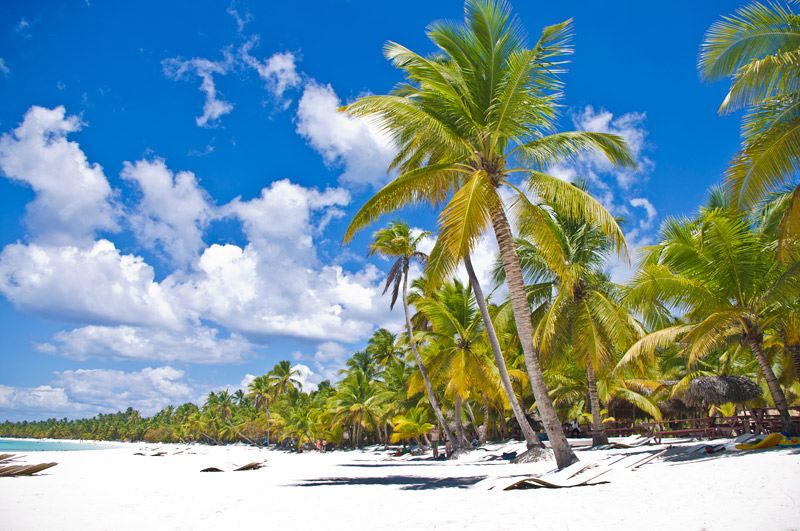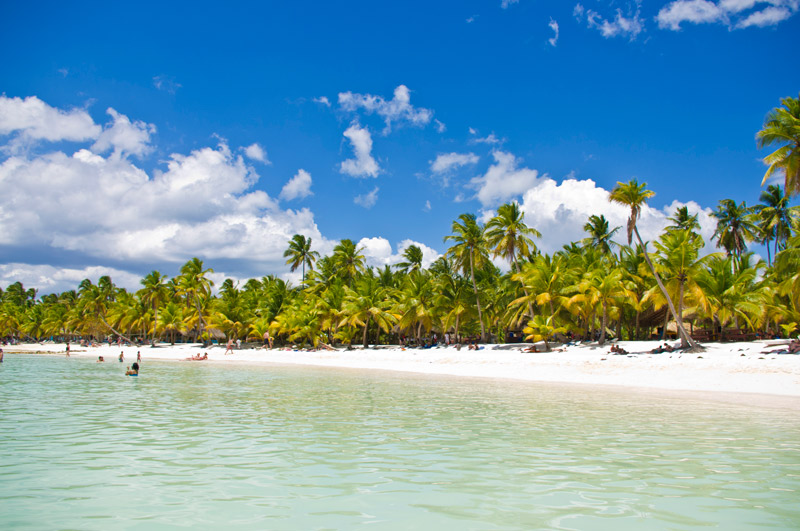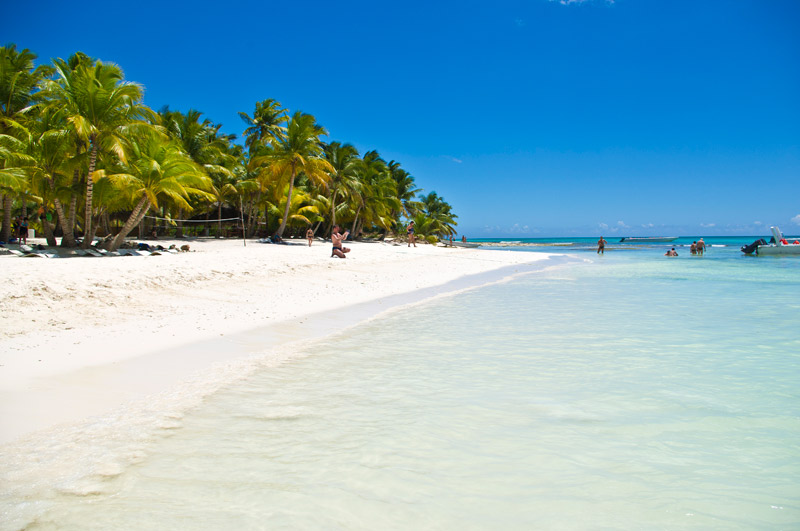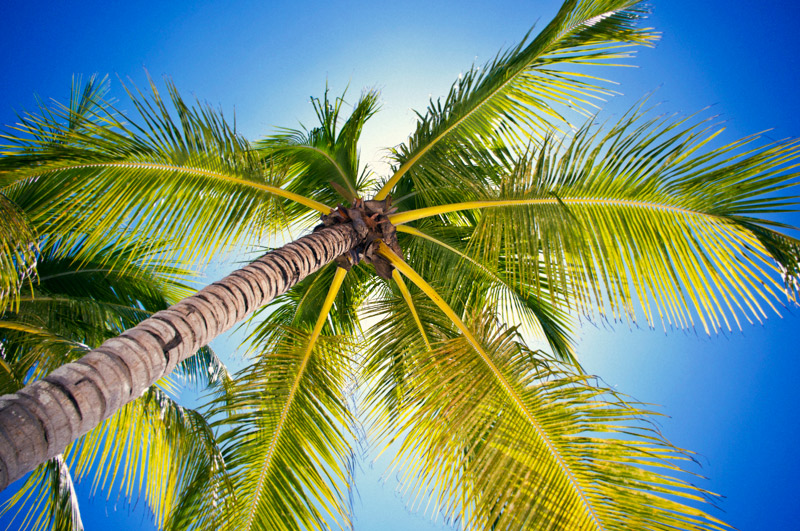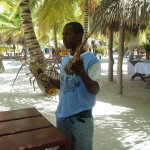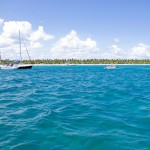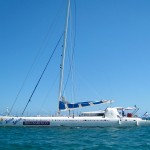 I wanted to stay here forever. A paradise on earth, that's how you can call this incredible island in the middle of the Caribbean. But after more than 2 hours we had to go back.
This time not with a speedboat, but with a catamaran where they – how could it be otherwise – gave us more rum and Coke:
"Hola Mami!"
"Hola Papi! Cuba Libre?"
"Claro que sí!!!"
So we could spend this hour on the catamaran really good. Party with the cabin staff, even more of the Ron Barceló and the sun of the Caribbean. An unforgettable experience! The fact that one of Marcel's flip-flops was blown away from the wind and ended up in the ocean was soon forgotten…