Dieser Artikel ist auch verfügbar auf: Deutsch
You want to travel to Flores and are still looking for information about sights and must-sees? Are you wondering how best to get to Flores and which means of transportation are there?
Flores – sights and highlights on the island
In today's article, guest author Robert tells you about the highlights of his 15-day Flores tour.
---
Facts about Flores
The islands name Flores comes from Portuguese and means "flowers". Flores was discovered by a Portuguese merchant ship, which gave the island the name "Cabo des Flores" – Cape of Flowers.
A major difference to the rest of Indonesia is the belief system. The predominantly Christian population can be traced back to the Lisbon Treaty between Portugal and the Netherlands. In this treaty it was sealed that the people of Flores are allowed to keep their Catholic faith. This explains the endless churches across the island.
The Flores population lives mainly from the cultivation and sale of rice, corn, coffee, cocoa, cassava, and sugar cane.
Why a trip through Flores is worthwhile
During the entire trip through Flores you will meet only few travelers. Unlike other popular travel destinations in Indonesia like Bali, Java, and Lombok, Flores is still quite untouristic. All the more, you become a highlight for the locals. The children in particular are happy to see you and the whole village is quickly drummed up for a high five. Even while driving, the children are ready with their arms outstretched and waiting for a high five.
The people on Flores always smile at you and want to know everything about you. It is not uncommon for them to invite you for coffee or dinner. I have rarely seen such lovely and happy people.
But a trip to Flores is not only worthwhile because of the people. The landscape on the island is amazing, too. Miles of rice fields, banana plantations, and mountain worlds shaped by volcanoes are part of the agenda. While passing through, it goes high up into the mountains with a subsequent winding descent over several rivers back to the sea. It's hard to think of sleep while driving, the fear of missing the next magical panorama is just too big.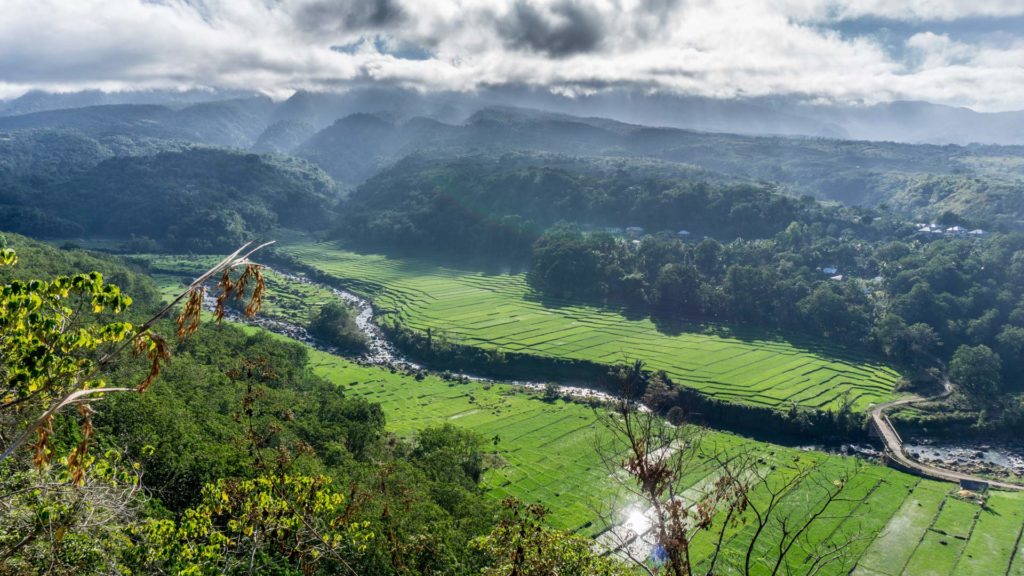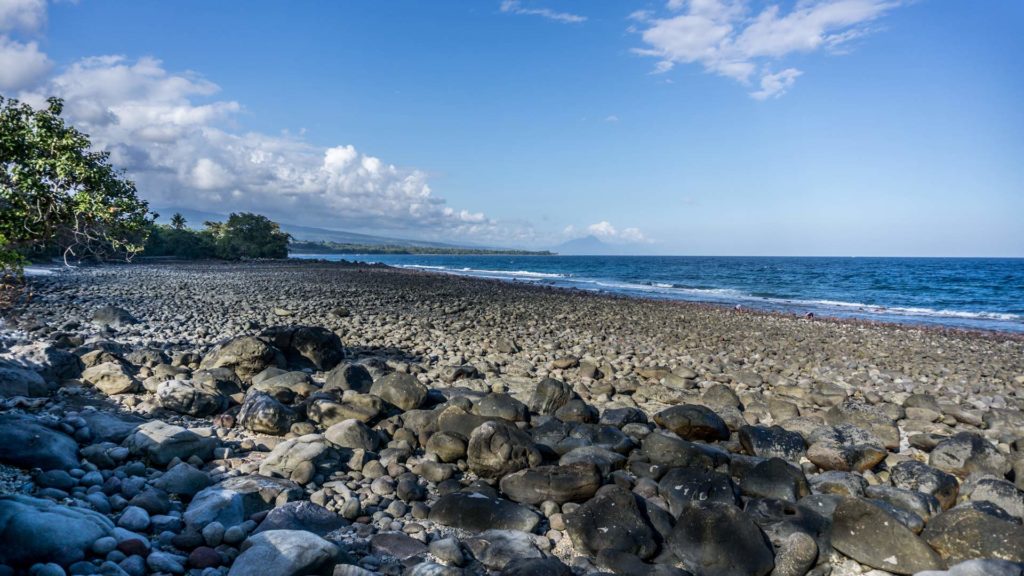 The road conditions on the entire island are mostly good. Only some remote regions and the north road from Riung to Maumere can get quite bumpy.
---
Destinations in Flores
1. Labuhan Bajo
For anyone who somehow comes to Flores by boat or ferry, the adventure begins in Labuhan Bajo (also written Labuan Bajo). You will meet most travelers in this port town.
Labuhan Bajo is less interesting for all non-divers. For all divers, or those who want to become one, there are breathtaking diving spots around the Komodo National Park. In addition to manta rays, turtles, and reef sharks, spectacular coral reefs await you here. The choice of diving schools can be difficult with the wide range.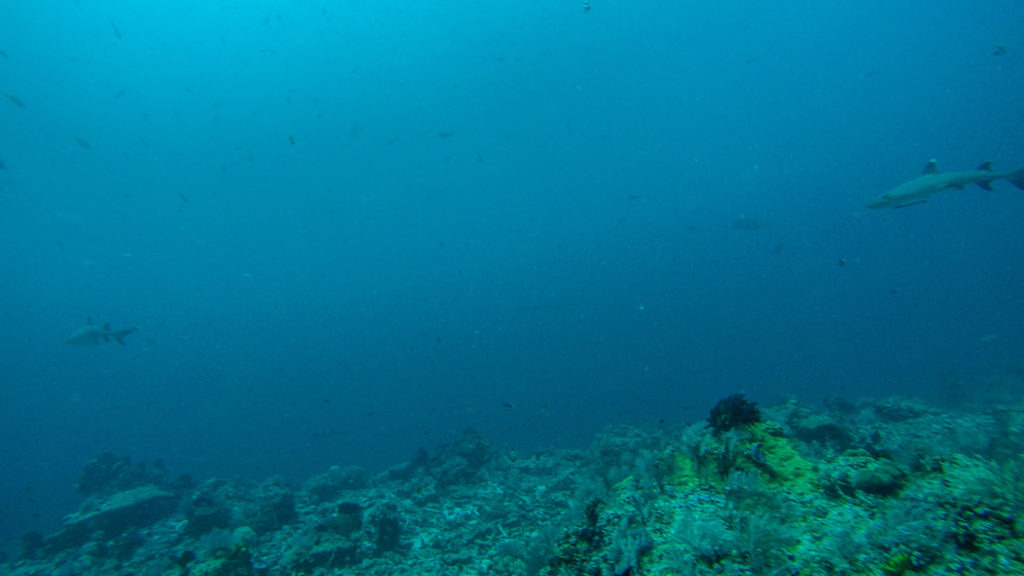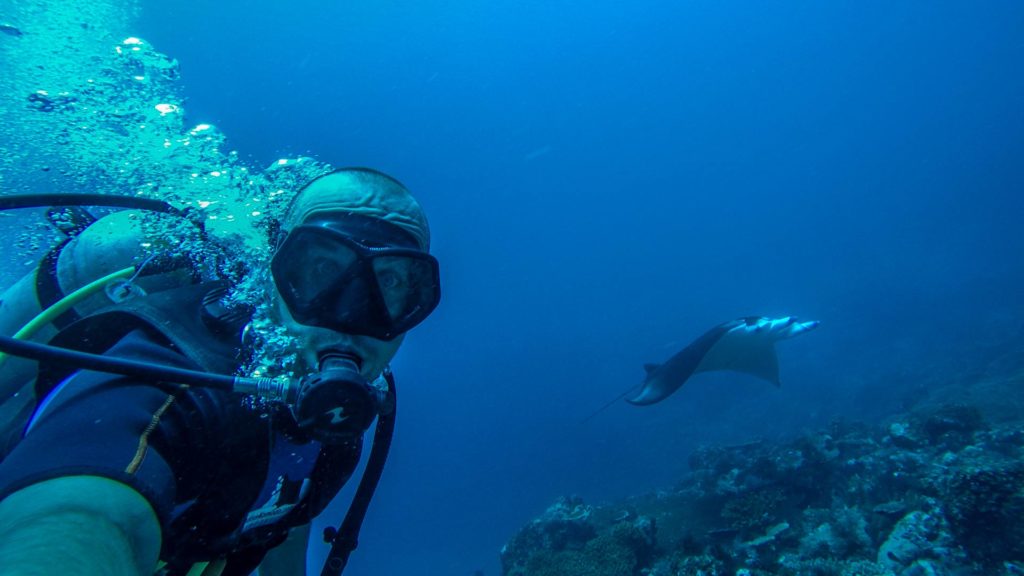 Whoever decides to do the complete island tour with the scooter, will get the best offer here.
2. Ruteng
Ruteng is located quite high in the mountains and after sunset it can get very cold here in summer. In this city there are schools specifically geared towards tourism. This is why especially school children would like to talk to you to improve their English. It is not uncommon for you to be invited to their school and to stand in front of 50 school children in the middle of the class and answer questions.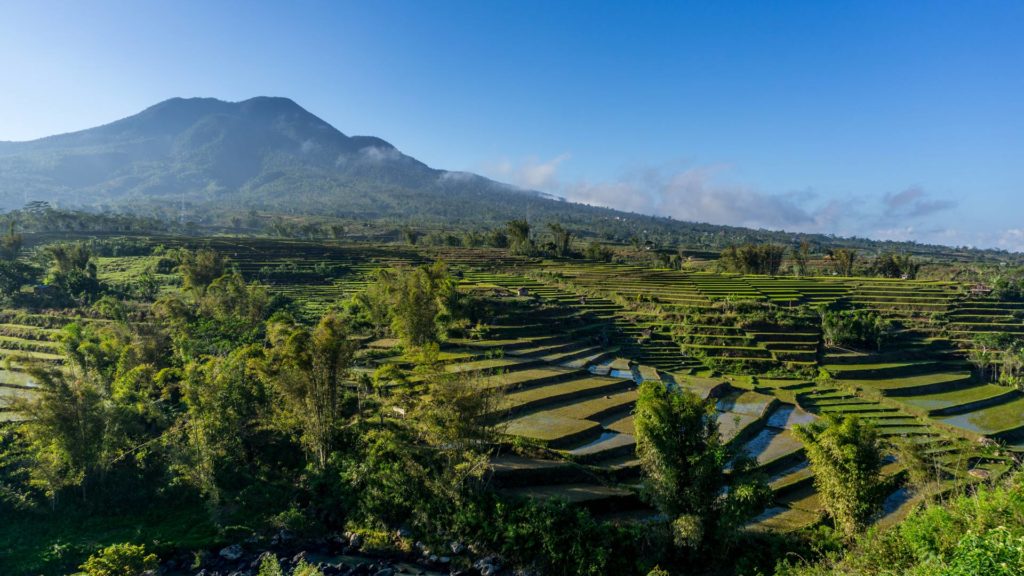 The entire town is explored fairly quickly. However, Ruteng is an ideal starting point for a day trip to Wae Rebo. This traditional village is about 3 hours by scooter from Ruteng. After arriving in Denge, you will have to climb 9 km for another 2-3 hours. If you want to complete this trip within one day, it is recommended to start your journey at sunrise.

Another alternative is to stay in the "Homestay Denge" or even in one of the houses in the middle of the traditional village of Wae Rebo.
I would like to note that the road in the middle part of the route is in a very poor condition and inexperienced drivers in particular could have problems.
3. Bajawa
Bajawa is also quite high in the mountains. Which means that warm clothes are mandatory, especially in the evenings. Bajawa somehow has a relaxing effect on you. It almost seems like the clock is running a little slower. A stroll through the city and a visit to the Fresh Market should definitely be on Bajawa's to-do list.
Around Bajawa there are some traditional villages like Bena, Gurusina, and Luba, which are in the immediate vicinity and are definitely worth a trip. Ideally, of course, with a scooter.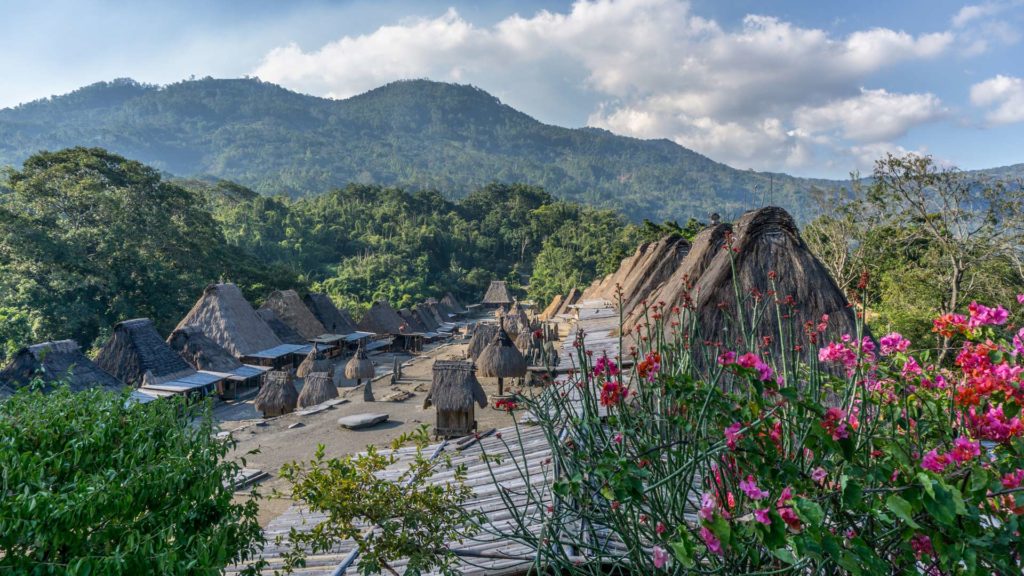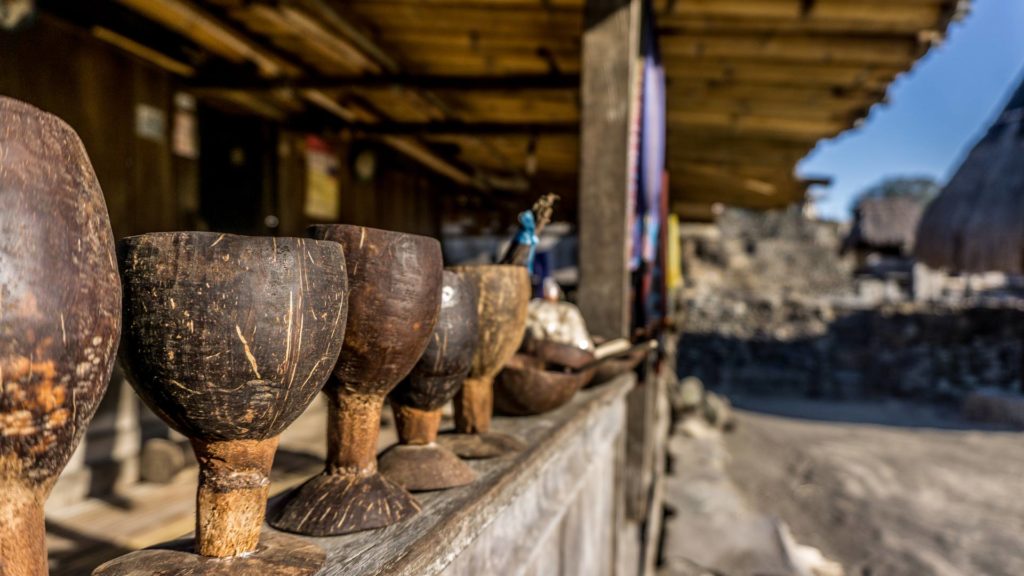 Finally, you can relax in the hot springs, which are about 3 km after the village of Gurusina. The day can be ended with a cool Bintang in the middle of the hot springs.
4. Riung
Riung is famous for the "17 Islands". In fact, there are over 20 small islands off the coast here. Apparently the name "17 Islands" was chosen because of a beautiful 17 year old girl as well as of the Independence Day on August 17th. Apparently.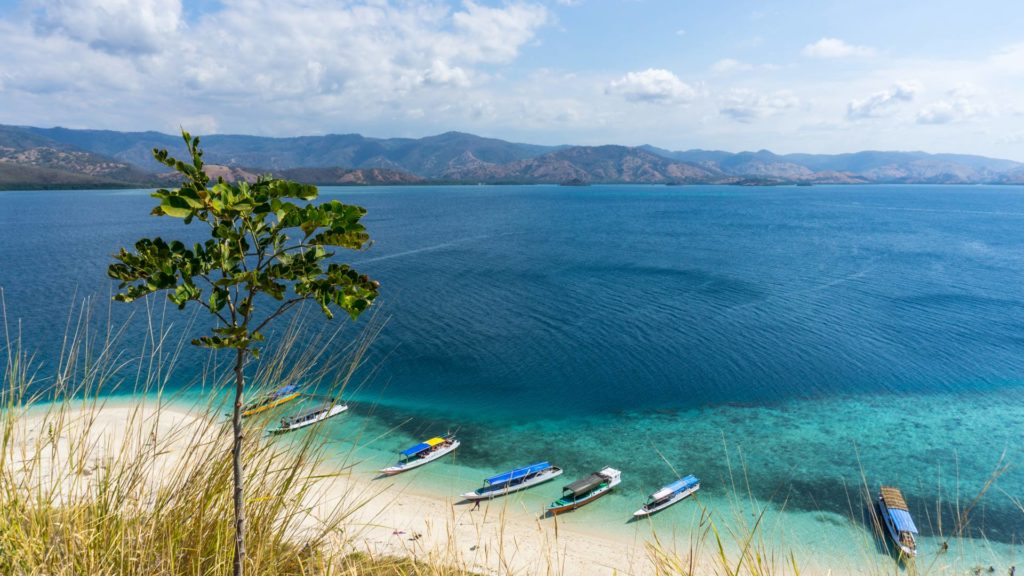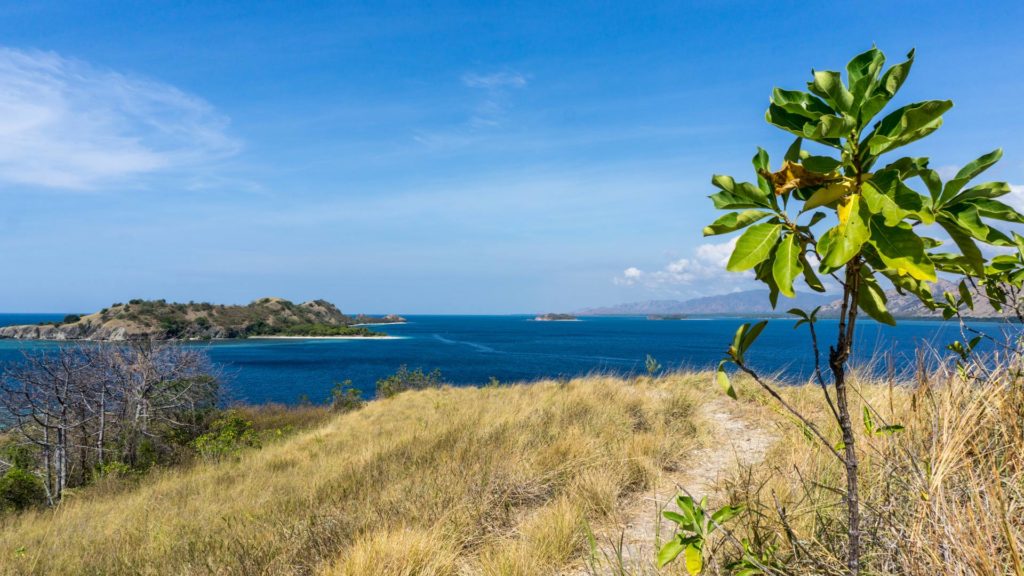 There is little to do in Riung itself. The real reason for visiting Riung is a snorkeling trip to the "17 Islands". Here I can recommend Mr. Achank (cell phone number 081237485385). He can organize the boat trip and fish barbecue on the beach for you.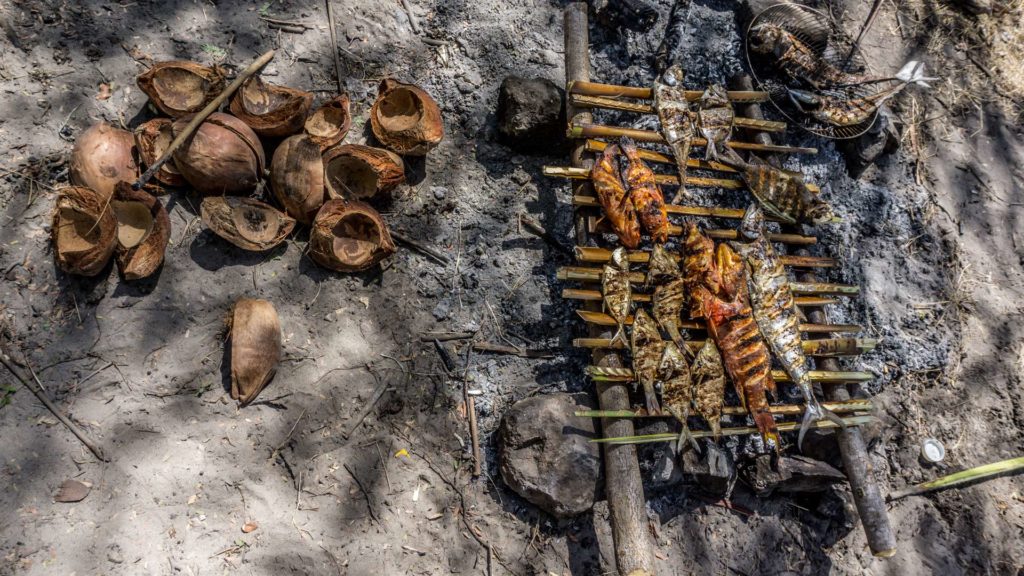 Three snorkeling spots with a final detour to the "Flying Fox" island are on the daily program.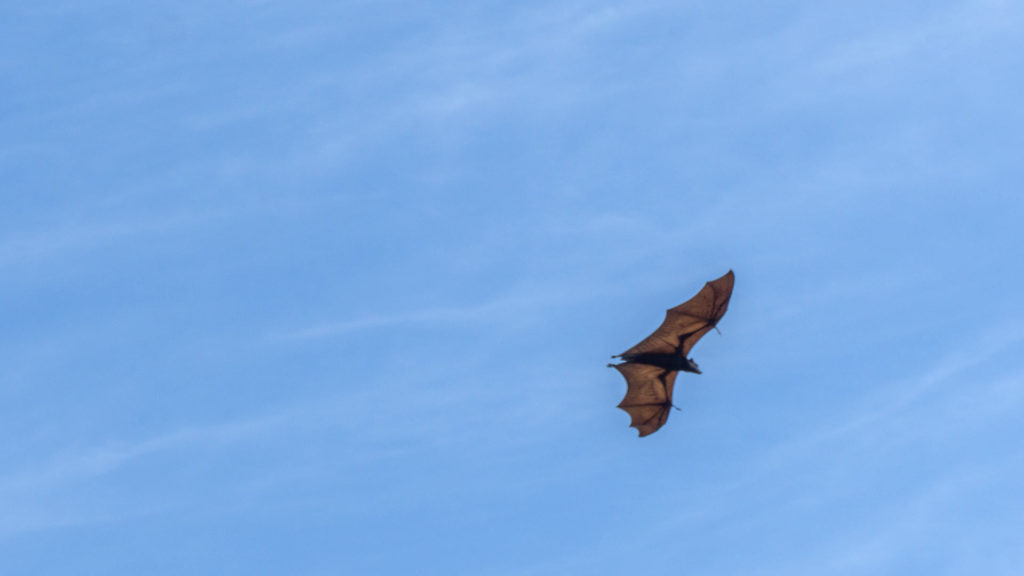 Hotel Bintang is a good value accommodation.
5. Ende
A black sandy beach invites you to linger in Ende. Not far away is the Blue Stone Beach. Nowadays big business is done with these stones, so the question arises how long the stocks last or where there is still an untouched stretch of beach.
6. Moni (Kelimutu)
Moni is the ideal starting point for a trek on the Kelimutu volcano with its famous three different colored crater lakes. If you want to be on the edge of the crater in time for sunrise, you should not go later than 4 a.m. (especially in high season). From your accommodation it is about 15 km by scooter, Bemo, or Ojek up to the starting point.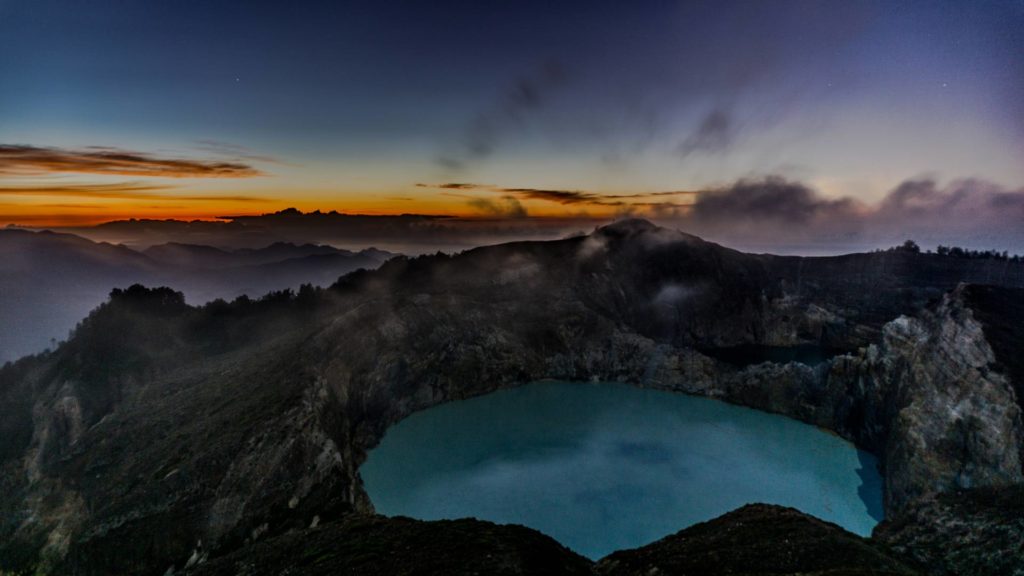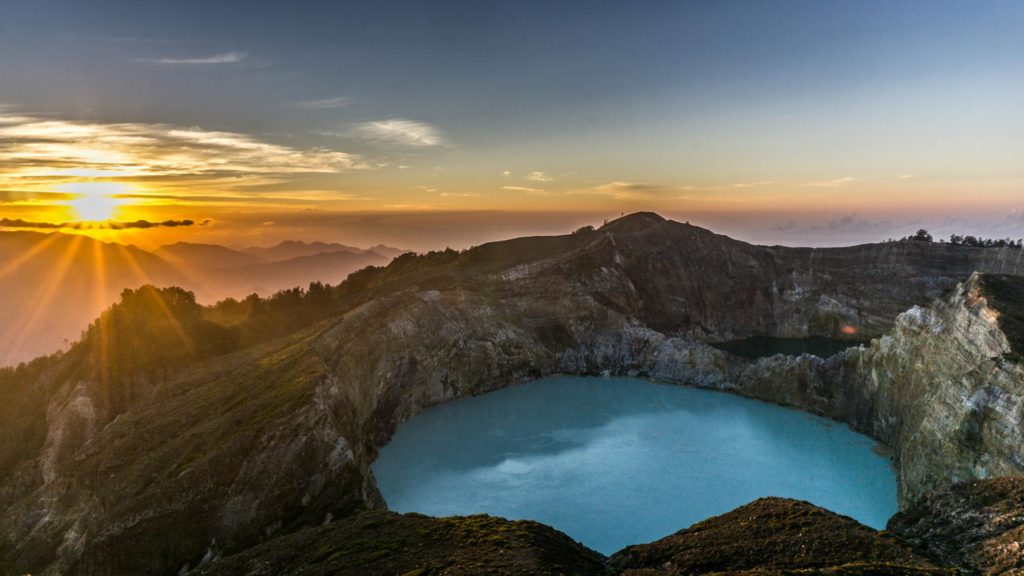 To get back to your accommodation, it is recommended to walk. A small hiking trail leads back through the forest and some small villages for about 2 hours. At the end of the path, a waterfall is waiting for you.
The admission fee is 150,000 rupiah from Monday to Saturday and 250,000 rupiah on Sunday. One way with the Bemo or Ojek is 50,000 rupiah.
7. Maumere
Maumere is particularly interesting for divers and snorkeling enthusiasts. About 25 km east of Maumere is the Indonesian-Swiss diving school "Ankermi". However, snorkeling trips can also be booked here.
Here in Wodong there are a variety of different accommodations. These accommodations are relatively simply furnished, however, they impress with a direct beach location and secluded beaches. Before you leave Flores, you can relax and recharge your batteries.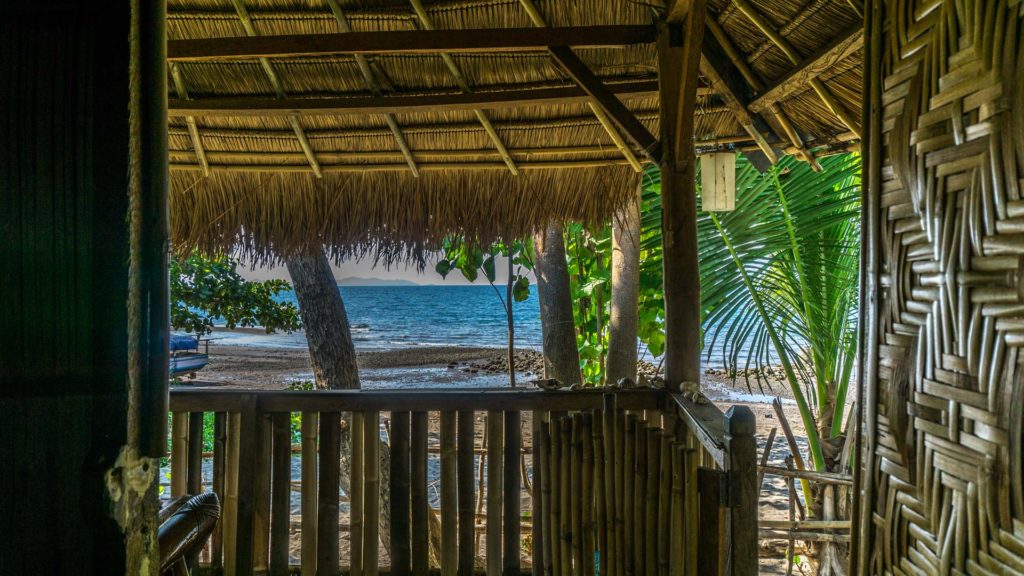 I especially recommend the "Lena House" and the "Sunset Cottages".
---
Transportation in Flores
1. Public transportation
Public transportation in Flores is fairly well developed. Buses and Bemos travel to all possible destinations every day. The prices are very low. For longer journeys, which is not synonymous with long distances on Flores, a maximum of 60,000 rupiah is due. The average speed is 15 km/h. But it can also happen that you have to travel quite tightly and have almost no space for yourself.
There is nothing that Flores residents don't transport on buses and Bemos. From rice sacks to animals – everything is inside, on top, or attached to the back. Goats are quickly packed on the roof and chickens are simply hung upside down at the rear end of the bus.
Those who are prone to nausea should not get on the bus without protective measures such as nausea tablets and plastic bags. The streets in Flores are probably the curviest I've ever seen.
2. Scooter
Not everything is easy when it comes to the scooter. The prices are quite high compared to Bali or Lombok. The daily rate is sometimes around 150-200,000 rupiah. If you are lucky, you may rent a scooter for 75,000 rupiah from your accommodation. I have not seen rents below this limit. Basically it can be said: The further you travel to the east, the harder it will be to rent a scooter at a decent price.
As already mentioned, the road conditions on Flores are mostly good. For this reason, nothing stands in the way of a scooter trip through Flores. Unfortunately, according to my information, there are no one-way rentals, so you definitely have to bring the scooter back to the place where you rented it. This fact makes a week long scooter tour from Labuhan Bajo to Maumere practically impossible.
3. Private car with driver
There are countless private drivers with cars on Flores. In every town you will be approached on the street. This variant, as comfortable as it is, is also the most expensive one. With around 600,000 rupiah per day, it is pretty much on budget. Therefore, in my opinion, this variant is only suitable for groups or travelers with little time.
When it comes to paying drivers, you should always negotiate a daily payment in the evening. Some travelers agreed a 50% prepayment and ended up there without a driver the next morning. This is not part of everyday life, but you should be informed.
---
How to get to Flores
1. Bus and ferry from Lombok via Sumbawa to Flores
The cheapest option to get to Flores. If you are not deterred by a journey of at least 24 hours from Lombok to Labuhan Bajo, you can get to the island for 500,000 rupiah in total. You go by bus to the eastern port of Lombok followed by a ferry crossing to Sumbawa. From here it gets uncomfortable. The journey takes place in a small bus across Sumbawa, followed by a 7-hour ferry trip to Labuhan Bajo.
2. Multi-day boat tour from Lombok to Flores
A 4-day/3-night boat tour hits the budget with 1.3 to 1.7 million rupiah, depending on your negotiation skills. In my opinion, this variant is the most eventful. Two of the highlights of this option are the Manta Point and the Komodo Dragons. When choosing the agency, however, you should inform yourself in advance. In addition to reputable agencies, there are also black sheep. I can definitely recommend "Komodo Adventures".
You should also consider the rainy season when choosing this variant. If the waves are too high, the entire tour can break off early and lead to a return to Lombok.
3. Fly, preferably to Labuhan Bajo or Maumere
The fastest but also the most expensive way to Flores. There are flights to Komodo Labuhan Bajo Airport (LBJ) e.g. from Jakarta, Bali, Lombok, or Surabaya. Airlines like Batik Air, Lion Air, or Wings Air fly to Flores. For tickets, prices, and times, we recommend Skyscanner.
---
About the author
Hey, I'm Robert and I come from the small town of Laufenburg in Southern Baden on the Upper Rhine. After successfully completing my business studies, I quit my job in 2015 and left everything behind. For what? To discover the world, broaden my horizons, and get to know new cultures. On FaRoWay I blog about travel, sports and photography.