Dieser Artikel ist auch verfügbar auf: Deutsch
Many travelers want to take the train in Thailand and experience the adventure. The night train from Bangkok to Chiang Mai is an ideal option. It is one of the most popular routes among tourists and we also wanted to experience this on our second trip to Thailand.
On the night train from Bangkok to Chiang Mai – our experiences
We will tell you in detail how our journey from Bangkok to Chiang Mai on the night train went and where we bought our tickets.
---
How to get to Bangkok
Accommodation in Bangkok – our hotel tip
Bangkok: Tours and tickets
---
Buying a ticket for the night train
We bought our ticket from a travel agency in Bangkok for the night train to Chiang Mai. Many so-called tugs try to speak to you in front of the station to lure you with their offers. Some are good, some are not. Luckily, it worked for us without any problems.
It is best to book your ticket directly at the train station. There you will find official ticket offices on the left immediately after the entrance. The staff speaks good English and can show you a schedule with the times for the night train from Bangkok to Chiang Mai.
Tip: A good option if you don't get to the Bangkok train station beforehand is to buy the ticket for the night train from Bangkok to Chiang Mai on the 12go.asia website. It is a very serious and reliable booking site that we have used many times.
Departure from Bangkok train station
On the day of the departure by train from Bangkok to Chiang Mai, we had to spend the whole day in the city because our train didn't leave Bangkok until around 7.00 P.M. So we visited some sights of Bangkok like the Wat Phra Kaeo and Royal Palace before we started the long trip.
Bangkok's Hua Lamphong train station was full of travelers waiting for their train and we joined them for a while. The night train from Bangkok to Chiang Mai should take 14 hours, which is why we had booked a sleeping car.
Then the train finally arrived. We got in and quickly found our 2nd class carriage and our compartment, which was better than expected. Shortly afterwards a conductor came and brought us the food and drinks menu. But we had already eaten at the train station. So we just ordered 6 large Singha beers, which the conductor brought us in a bucket filled with ice. A wooden plate was then quickly converted into a table.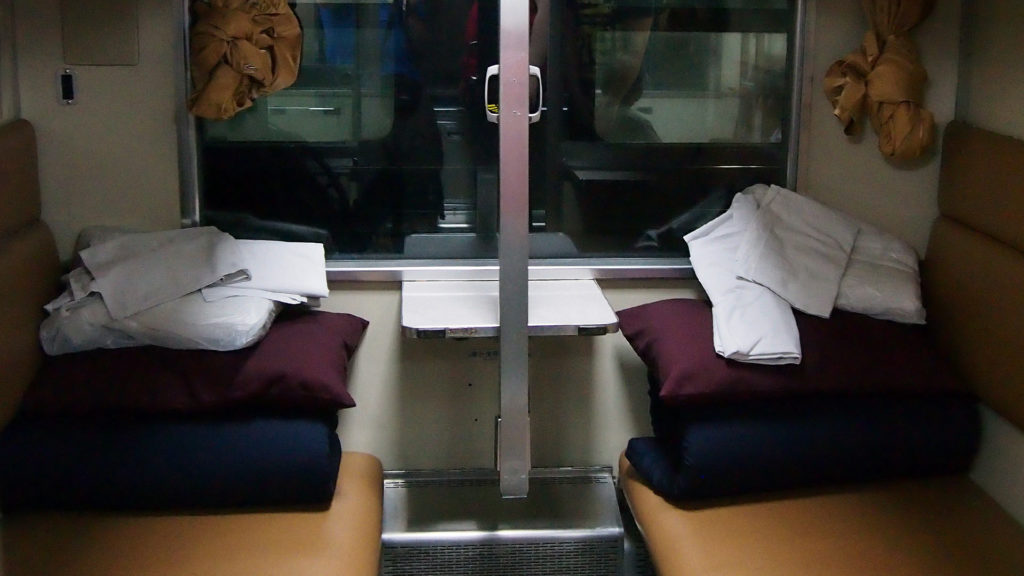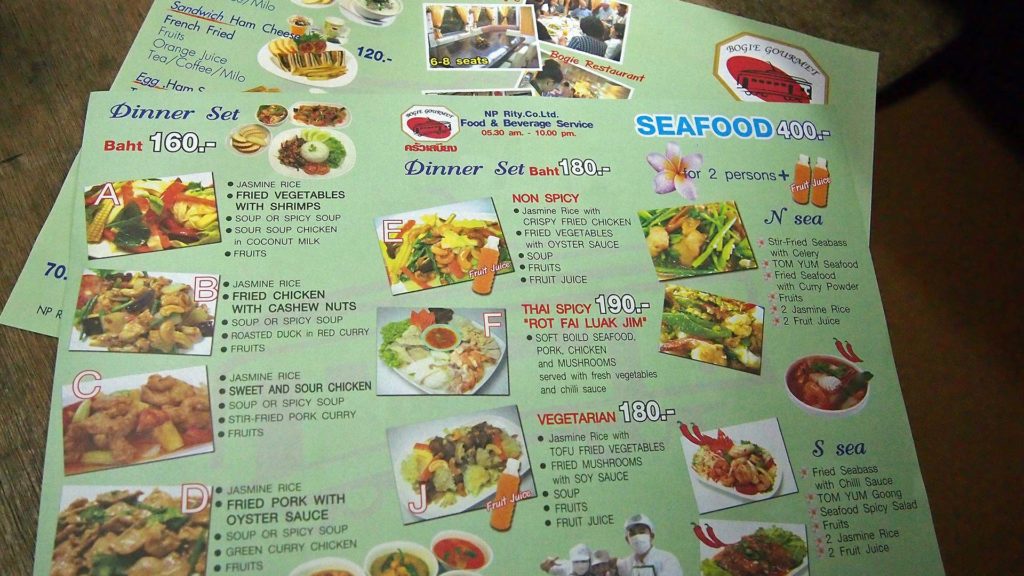 The ride with the night train from Bangkok to Chiang Mai
While the train was slowly leaving, we were already wondering who (if at all) would come to our compartment as the 4th person. Each compartment is designed for 4 people, and since there were only three of us at the time, someone could still be added. Then it was one of two nice American girls with whom we got on straight away.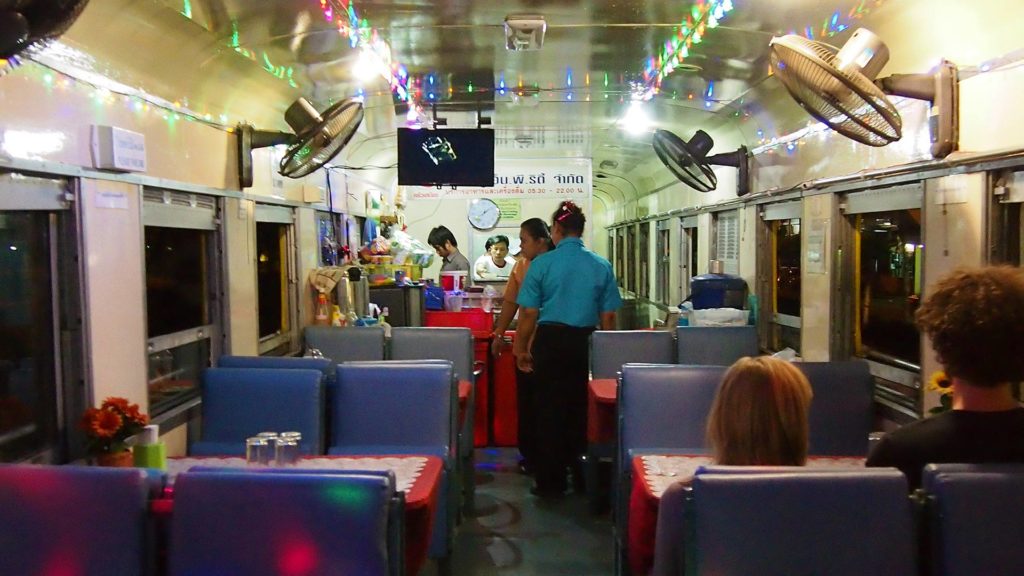 It was also new to us that a wagon was then converted into a moving disco. It was really funny. Mainly because we celebrated a bit with a group of drunk Indians, one of whom was even absolutely smashed in the end.
There was not much sleep and the train was much more quiet at dawn than the night before. Funnily, the Indian guy was already on his feet again (or still?) and greeted us briefly. There were already people in the dining car who ate something and drank again.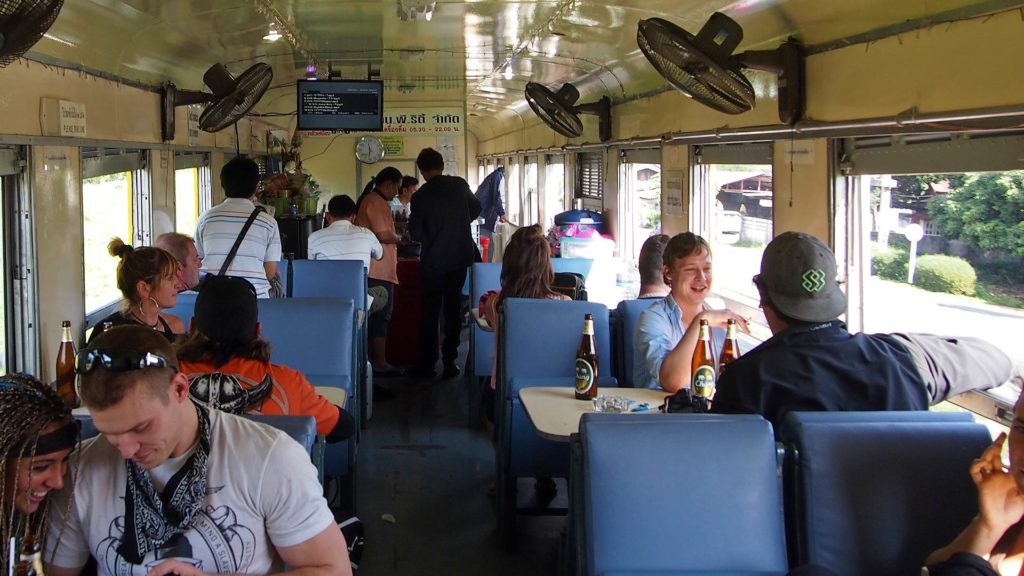 About two hours later, between 9.00 A.M. and 10.00 A.M., we finally arrived in Chiang Mai. A bit tired and exhausted, we got off the train and looked for a shared taxi that should take us to our accommodation.
Conclusion for the trip by night train from Bangkok to Chiang Mai
A good and, above all, exciting way to get from Bangkok to Chiang Mai. Also because the tickets are comparatively cheap and you can save yourself an overnight stay in a hostel or hotel. If you are lucky, you will also get to know cool people and can have a night out in the "Party Train". The train was also perfectly fine, only the toilets weren't that nice and we don't want to hide that from you.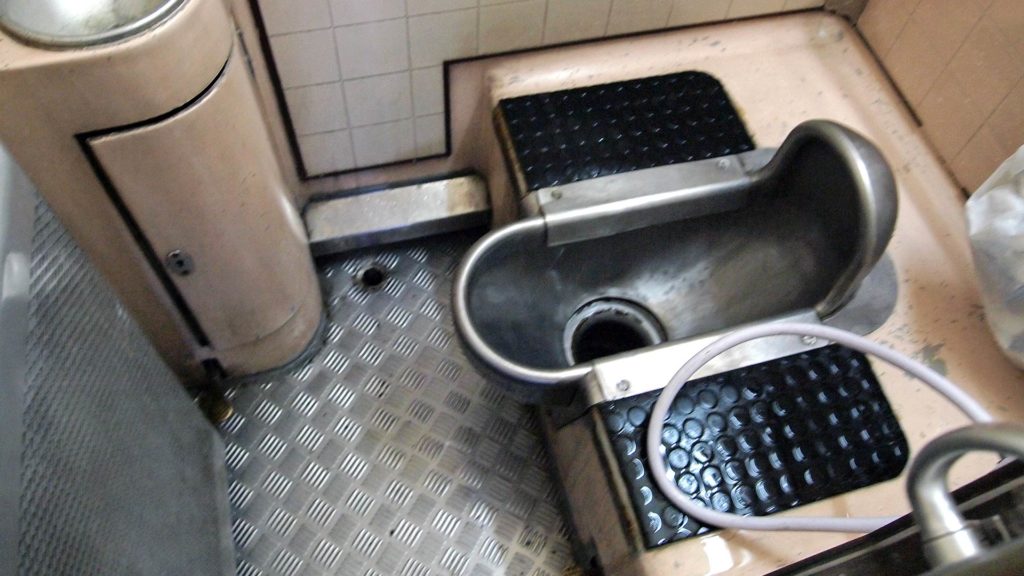 Detailed information on train travel in Thailand can be found on this page.
Have you ever taken the night train in Thailand? Which route did you take? We look forward to your experience in the comments.
Photo 1: Courtesy of Chatrium Hotel Riverside Bangkok