Dieser Artikel ist auch verfügbar auf: Deutsch
Floating markets are very popular with travelers in Thailand. The Amphawa Floating Market is, in contradiction to the famous Damnoen Saduak Floating Market, the most popular floating market in Thailand and not yet overrun by tourists. There are also many local visitors.
The floating market of Amphawa – a day trip
The Amphawa Floating Market is located in Samut Songkhram, south of Bangkok. Although it is a floating market, it is usually different than visitors imagine. What you can expect from a visit, how to get to the floating market of Amphawa and what to see there, you can find out in this very article.
---
How to get to the Amphawa Floating Market
Many visitors arrive from Bangkok by taxi, minivan or a booked tour. The cheapest option is usually the minivan, buses are just a little bit more expensive for the nearly two-hour drive. Most start at the Mo Chit Bus Terminal in the north or Sai Tai Mai Bus Terminal in the south of Bangkok.
If you want to visit Amphawa by airplane, you have to do this via one of the airports (Suvarnabhumi or Don Mueang) in Bangkok. Tickets and prices can be found at Skyscanner.
Another alternative would be the train. Here you can take the train from Thonburi station, change once in Mahachai and take another train directly into the Maekhlong Railway Market of Samut Songkhram. All information about connections with buses and trains can be found at 12go.asia.
Accommodation in Samut Songkhram – our hotel tip
If you want to stay close to the Amphawa Floating Market, it's best to choose a hotel in Samut Songkhram. We can recommend you the My Garden Serviced Apartment. The rooms are all very clean and the whole building looks very new. There is wifi, free water, a fridge, balcony and TV. Nearby are a few small restaurants and a Tesco Lotus with a food park, where you can go out to eat.
Also as a great starting point to visit the Maekhlong Railway Market, Samut Songkhram is ideal. You can find more hotels here.
Amphawa Floating Market: Tours and tickets
---
The Amphawa Floating Market
The Amphawa Floating Market is located approximately 50 kilometers southeast of Bangkok and takes place on a small canal of the Mae Khlong River.
It opens every weekend from 12.00 a.m. to 8.00 p.m. So you don't need to get up early to visit this market. It's best if you arrive around 3.00 p.m., then the market is still quite empty and you can stroll along the canal.
Info: If you don't want to visit Samut Songkhram and the Amphawa Floating Market on your own, you can also take a tour from Bangkok.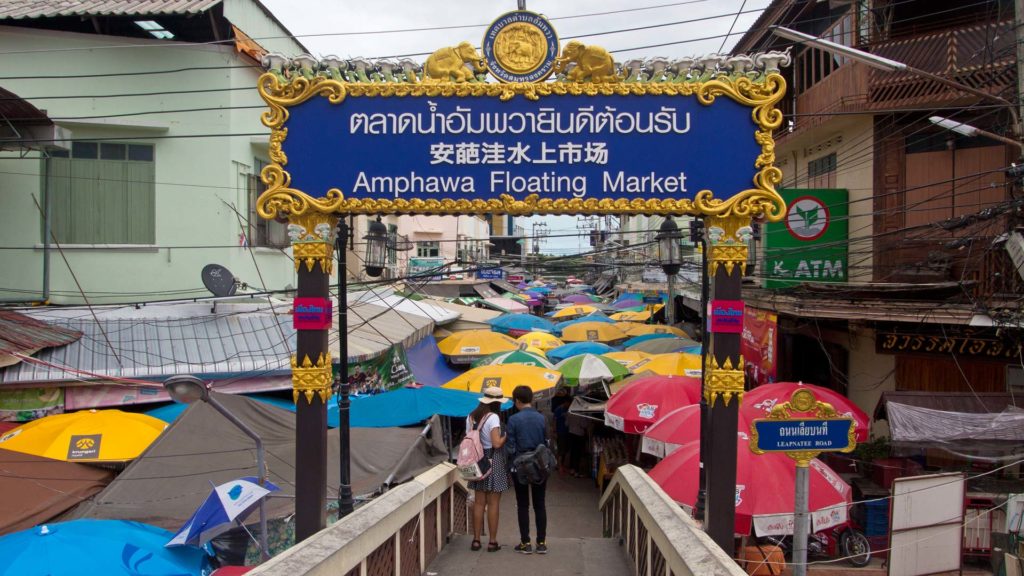 If you expect to drive through the Amphawa Floating Market by boat between all the vendors to buy goods, I unfortunately have to disappoint you. That's generally not the case at the most floating markets in Thailand. Except for the Damnoen Saduak Floating Market, which is the reason why that market is an attraction among tourists and therefore completely overrun.
While there are some vendors on small wooden boats that cook and sell their foods (especially a lot of delicious seafood) to visitors, you will have to eat on small wooden tables in front of those boats.
There are also much less vendors on boats than I expected. That makes the market not necessarily bad, but you shouldn't visit the market with the wrong expectations.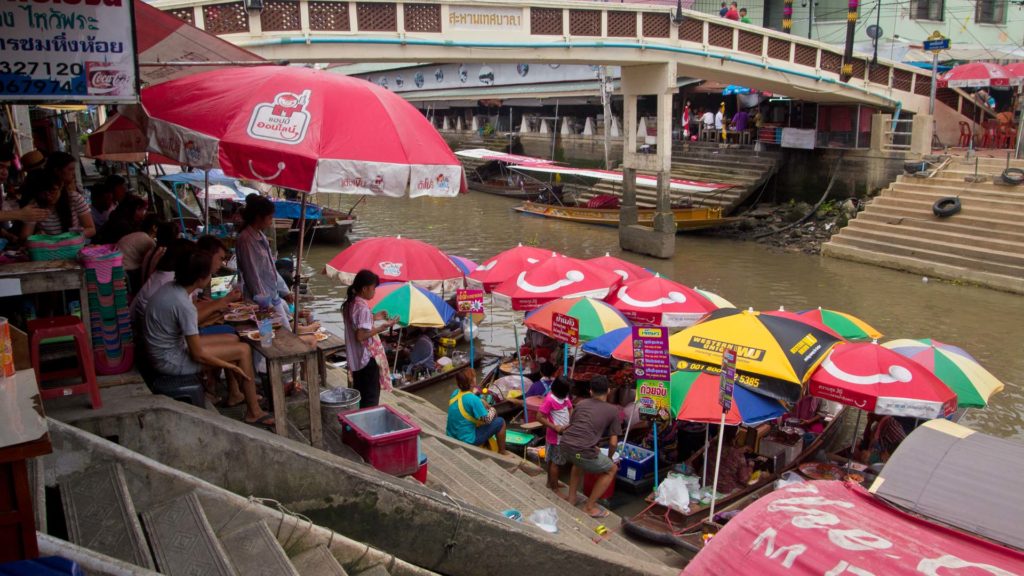 The most stalls are along the canal and you can stroll along those. Take a coffee break, eat a snack and enjoy the atmosphere. I think the market is definitely worth a visit.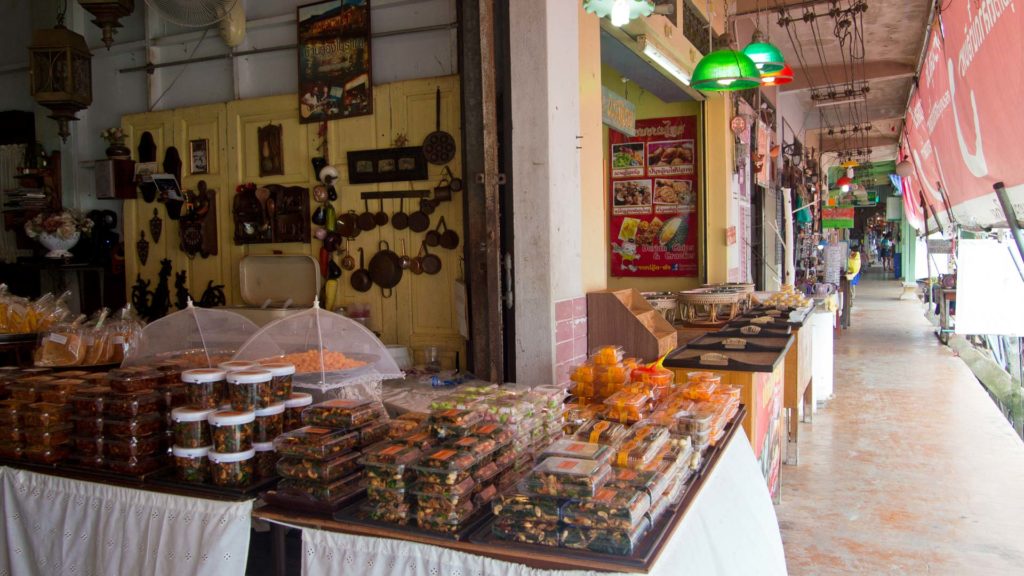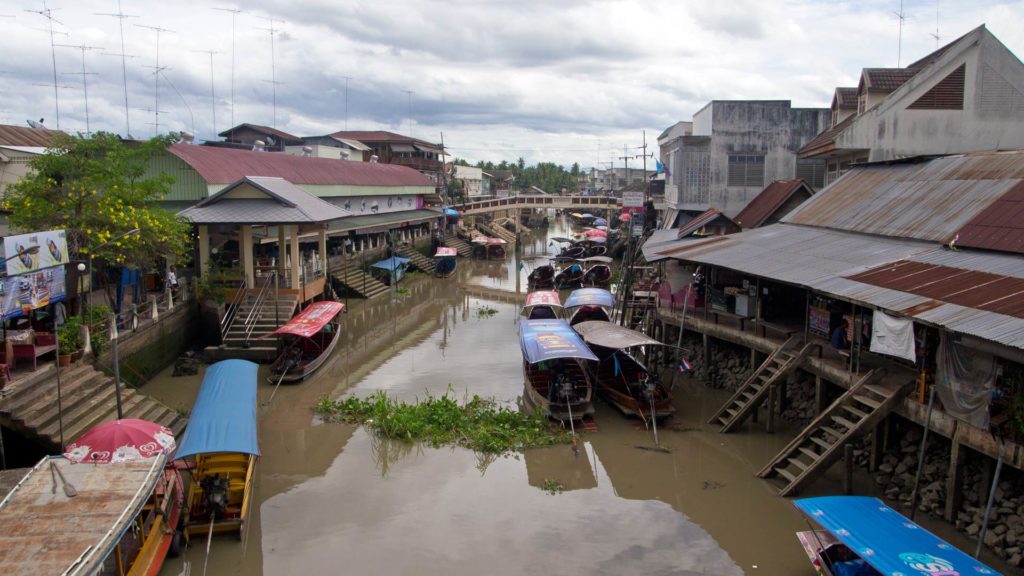 You can easily walk around the market for 2 or 3 hours and see everything calmly. In addition to food, souvenirs, spices and clothes, there is a small temple in the surroundings which is a nice place to visit, too.
The Wat Amphawan Chetiyaram is popular among Thais. It is believed that the king Rama II was born here.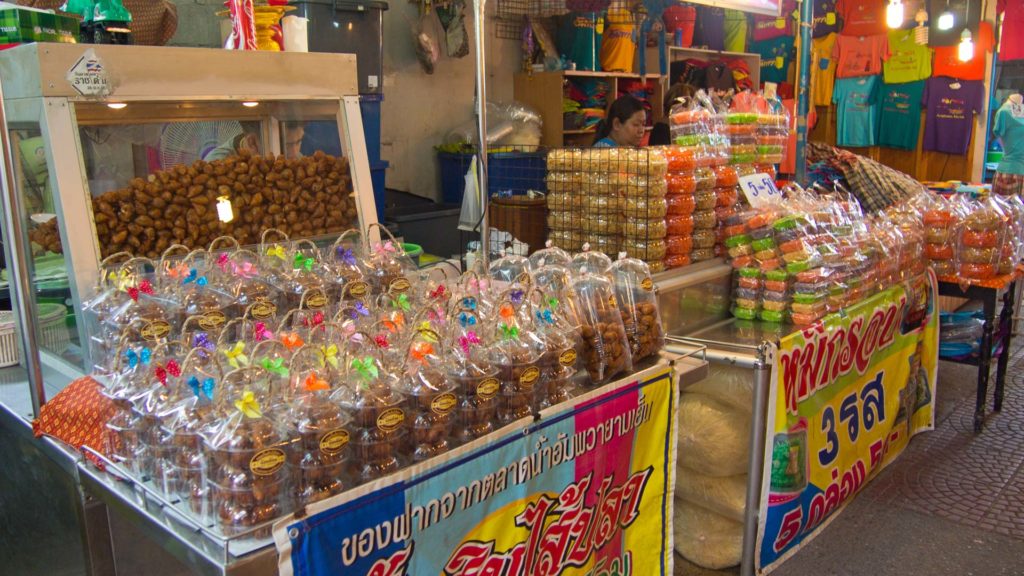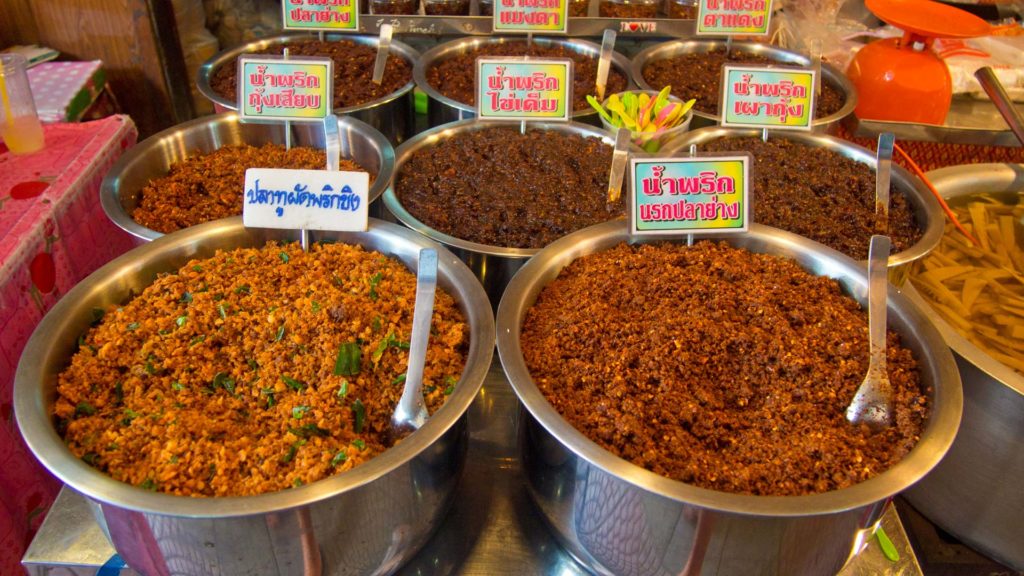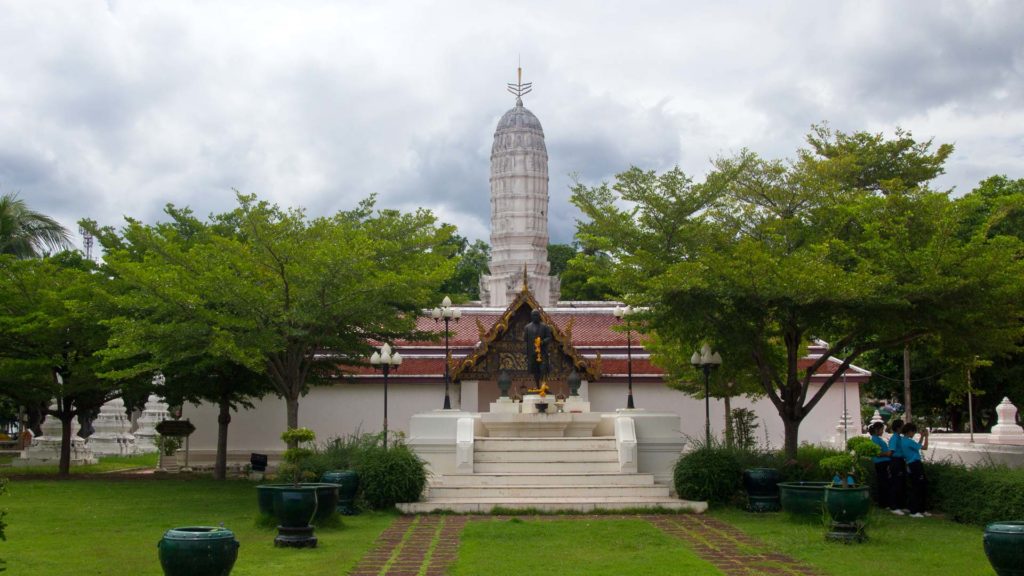 Boat tour at the Amphawa Floating Market
There are some boat tours offered as well at the Amphawa Floating Market that will lead you through the small canals and the Mae Khlong River. A private tour starts at 500 baht, but if you join a boat tour with some other guests it will be only 50 baht. So just a little bit more than 1 euro.
A tour takes approximately 1 hour and will take you along the market and to some temples at the river. The boat has space for about 10 people, so it shouldn't be too crowded.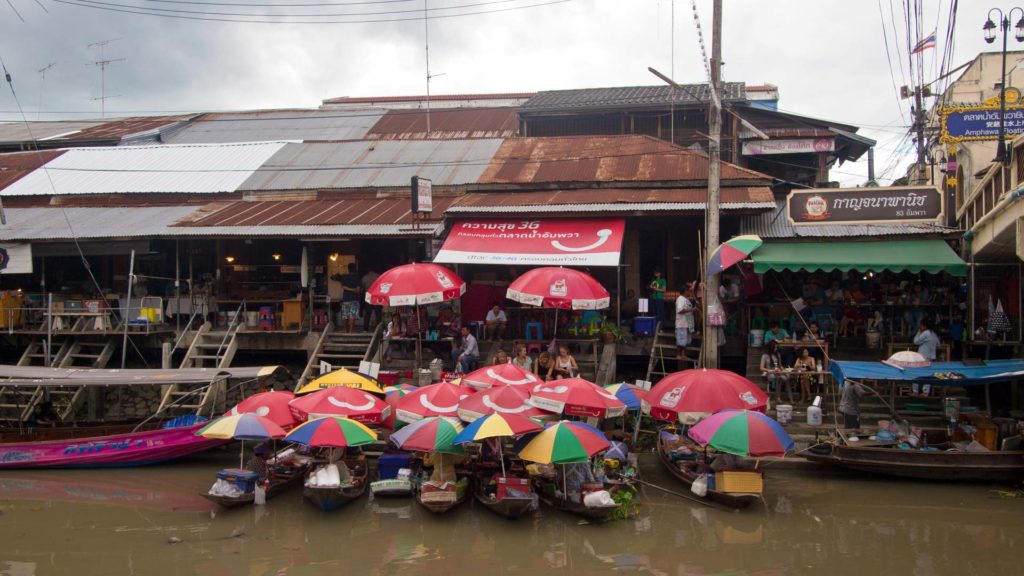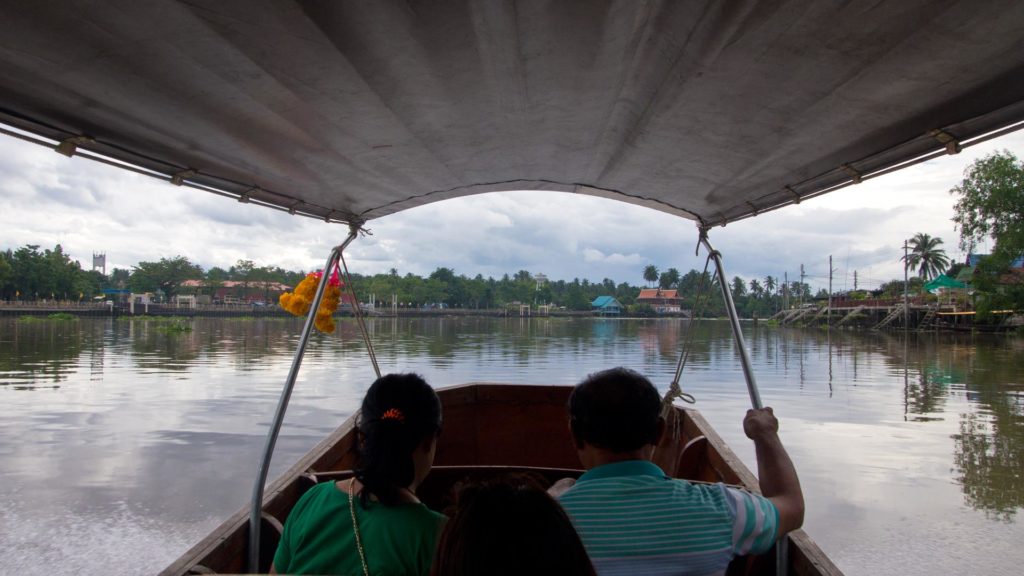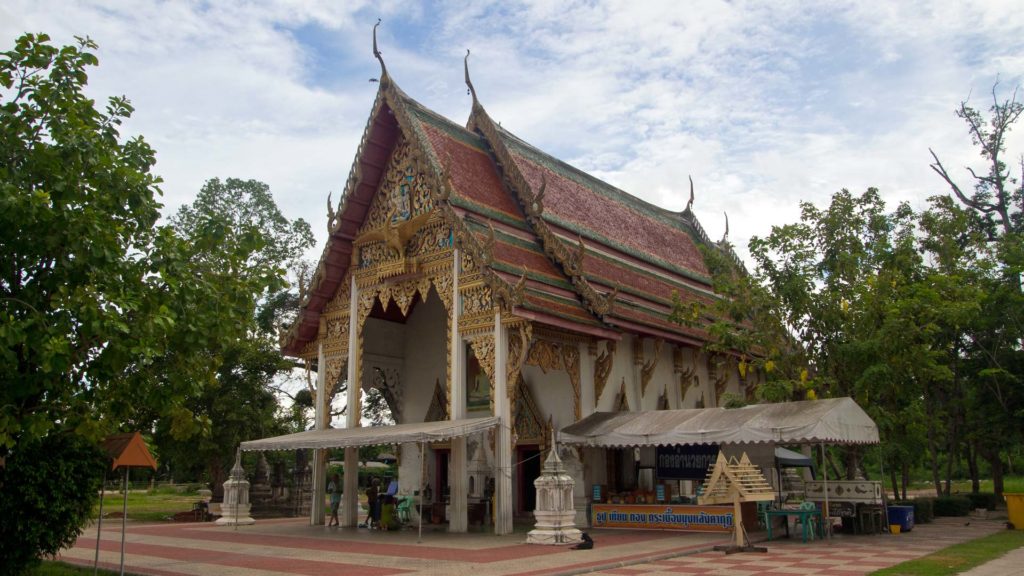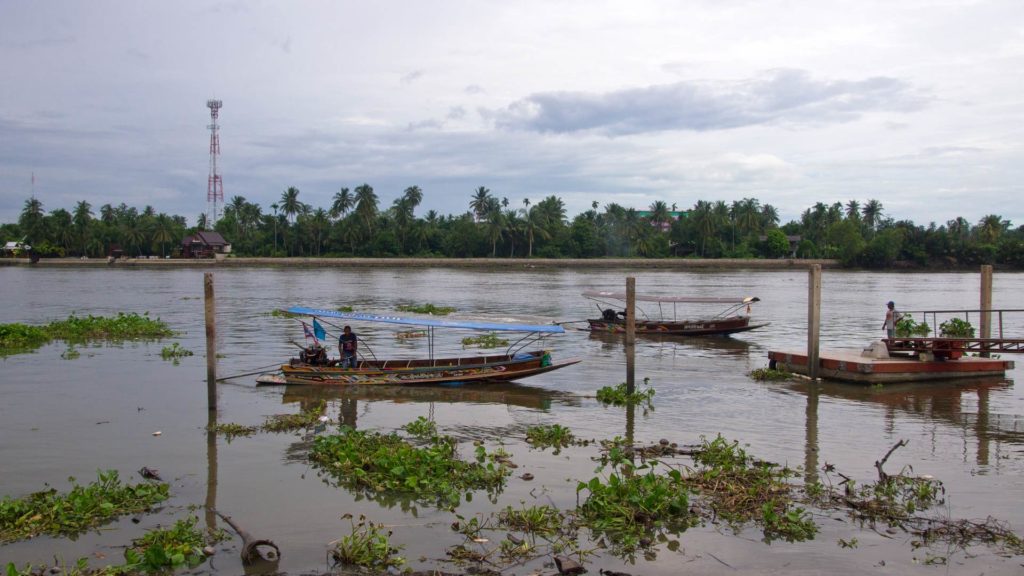 You will get to the most interesting temple at the end, the Wat Bang Kung. There is a small zoo with camels and some other animals, but I don't know if I like that at all. Across the street is the actual temple, which is quite more impressive.
There you'll find plenty of statues of fighters in front of a building and a small temple that has grown into a tree. It reminds me a bit of Tomb Raider or Indiana Jones. Unfortunately, you will meet here many people from some group tours and it can be a little bit more crowded.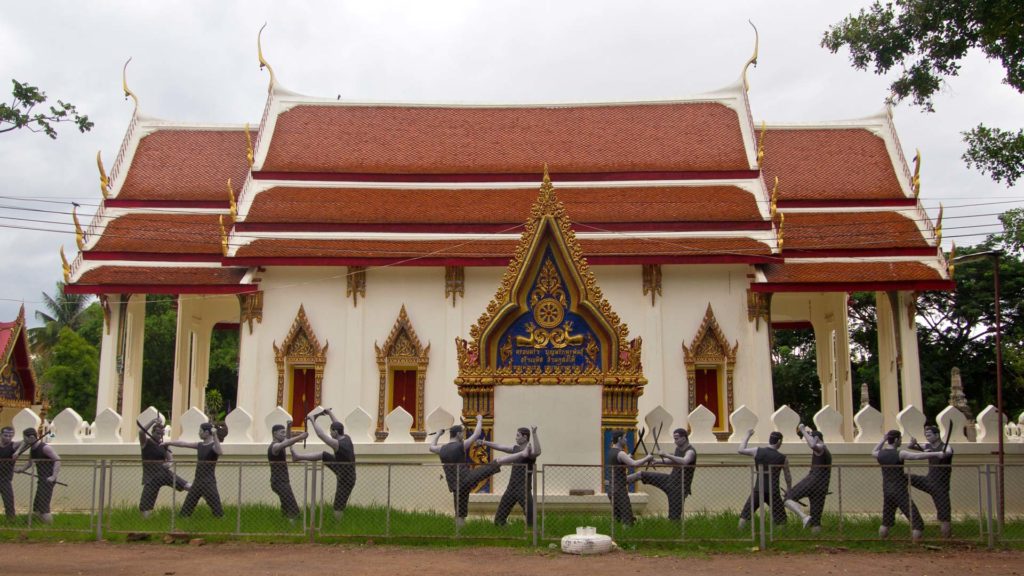 After that you will go back to the Amphawa Floating Market and for only 50 baht I can recommend that tour to everyone who is visiting the market.
Have you been to the Amphawa Floating Market? Or at another Floating Market? Did you like it? Leave us a comment below!