Dieser Artikel ist auch verfügbar auf: Deutsch
The Japanese capital Tokyo is a dream destination for many travelers. The metropolis is the epitome of a modern city, which is why Tokyo attracts countless visitors every year. With over 38 million inhabitants, Tokyo also belongs to the largest metropolitan region in the world and even if Tokyo is sometimes very crowded, the city still seems relatively neat.
Tokyo – the capital of Japan at first sight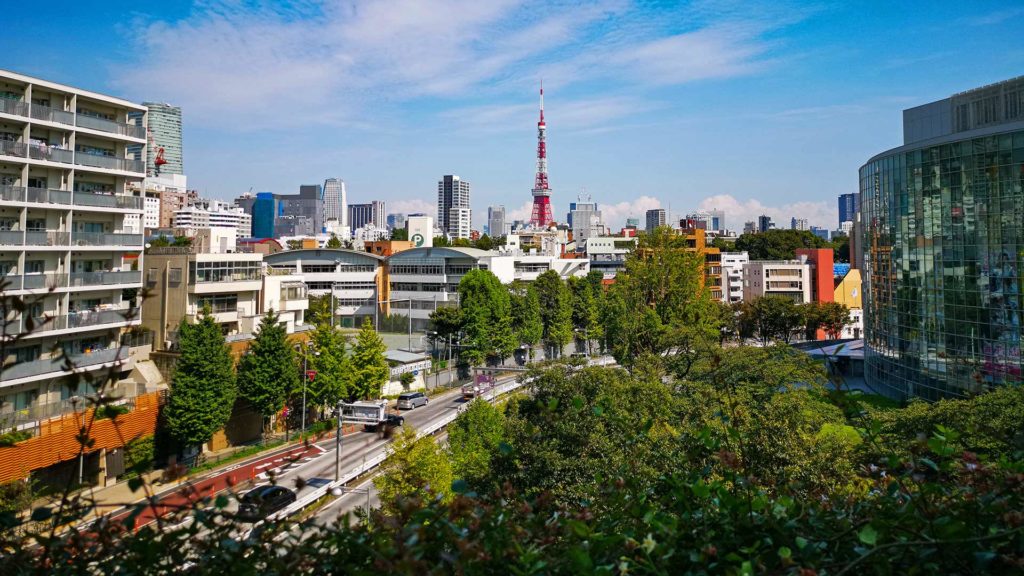 Tokyo has also been on our bucket list for a very long time. The Tokyo Skytree or the Shibuya intersection are known worldwide. But since Tokyo has so much more to offer, it was finally time for us to explore the city for ourselves.
---
How to get to Tokyo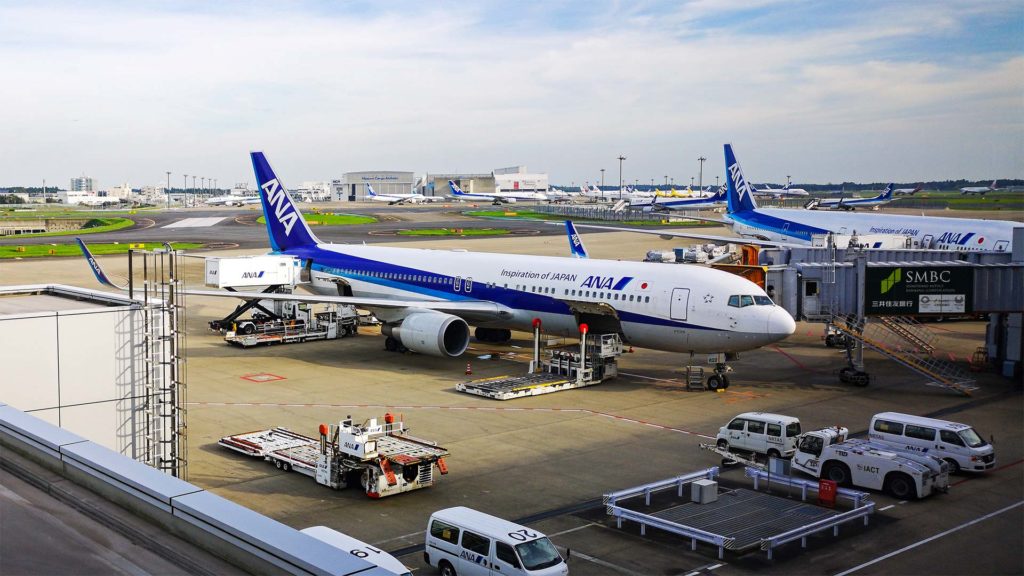 Accommodation in Tokyo – our hotel tip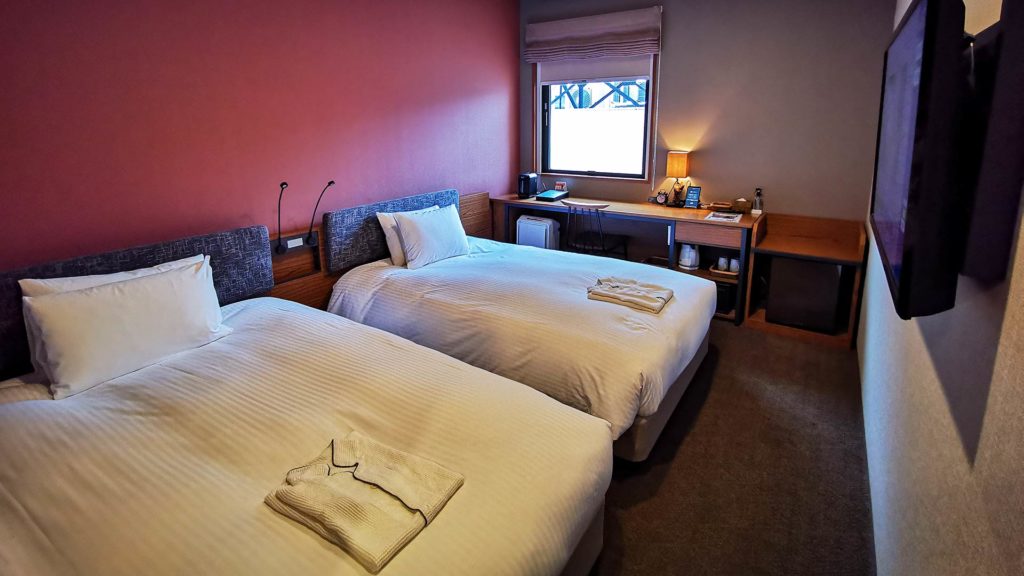 Tokyo: Tours and tickets
---
First impressions of Tokyo
After a good flight of about 7 hours from Kuala Lumpur, we landed on time in Tokyo. We got out of the airplane after a short wait for a parking spot, Super Mario greeted us first. We were finally in Japan!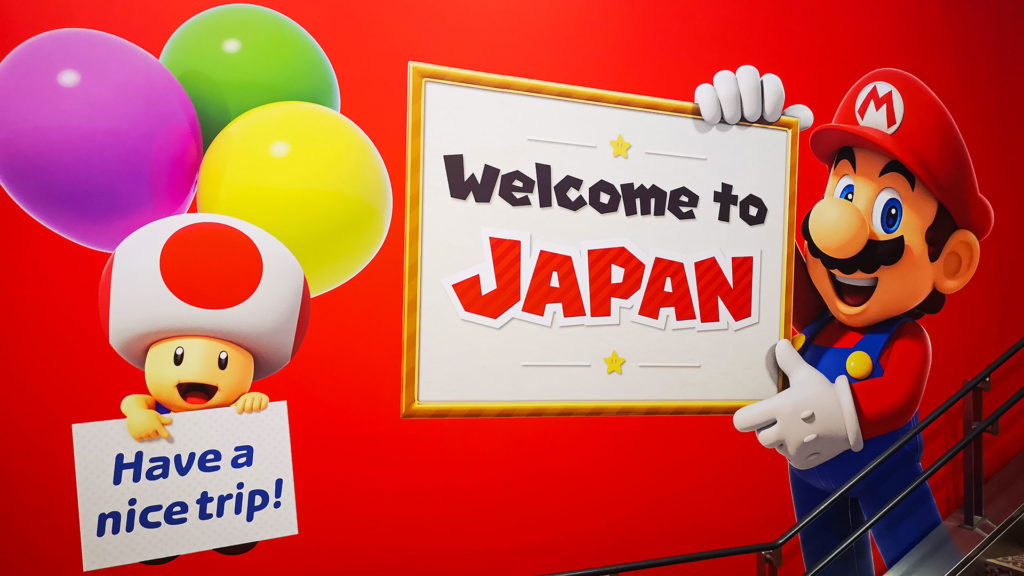 Unfortunately, the most terrible part of our trip to Japan began here, because when we saw the crowds at immigration, we would have liked to turn around straight away. Thousands of people lined up in endless queues and it took about 1.5 hours before it was finally our turn. As if that wasn't enough, there was the next queue after the baggage collection at customs.
But even after we finished there, it didn't get better. The Narita Airport was full of people queuing everywhere and it wasn't long before the first information leaked to us. On the morning of our arrival, Typhoon Faxai hit Tokyo and all bus and train connections to the airport were stopped. The news even said that 10,000 passengers were stranded at Narita Airport. Now it was also clear to us why immigration took so long.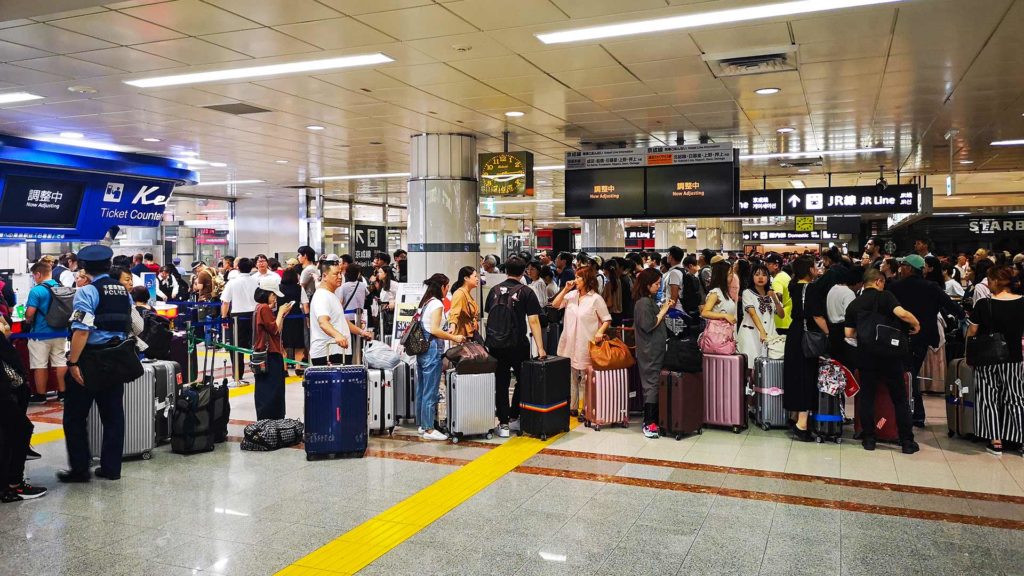 Withdrawing money, buying SIM cards and let's see how we can get out of the airport as quickly as possible was the plan. The friendly lady at the information desk said that with luck the trains would start running again at 6.00 P.M. So we made our way to the trains. At 8.00 P.M. we were sent away again because the entrances were overloaded. In addition, the trains did not run overnight.
Then we tried our luck at the queue for the taxis. It took a whopping 5 more hours until we finally found a taxi. And only with luck on the other side of the street, otherwise we would have had to wait much longer. Cost: incredible 30,000 yen, which we shared with an English teacher living in Tokyo. 3.00 P.M. arrival in Tokyo, 2.00 A.M. arrival at the hotel. The first day was a complete disaster!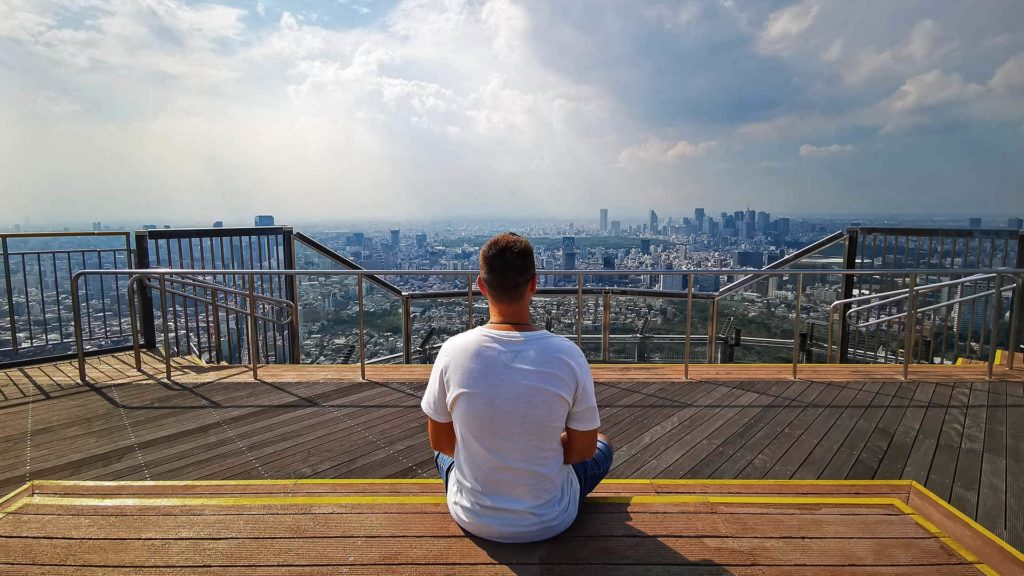 The next day was very forgiving and Tokyo welcomed us in the Akasaka district with lots of sunshine and summer temperatures in September. We went to explore the area around Roppongi Hills and visited the Mori Tower with a first fantastic view of the city.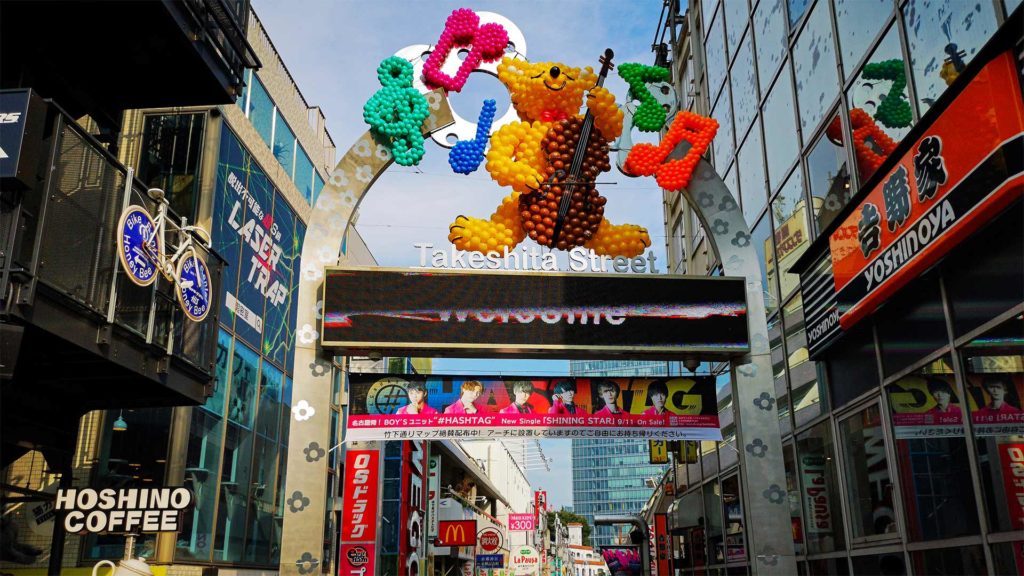 Then we went towards Shibuya with a little stop in Harajuku at the Takeshita Dori. A 350-meter long pedestrian zone with various shops, restaurants and boutiques. We got a first impression of crazy Japan, some people in Manga outfits and shops with extravagant, eye-catching clothes. Definitely interesting, but also touristy.
One station away by train, we found ourselves at Shibuya Crossing. The intersection with countless crosswalks and crowds of people crossing them every few minutes. A spectacle that we otherwise only knew from pictures or videos.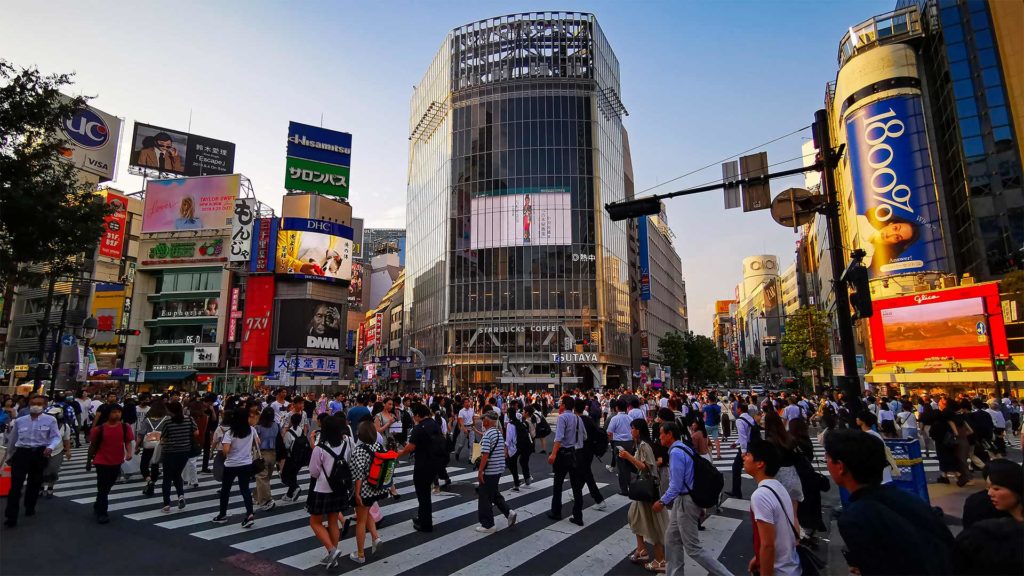 At the end of the first day we had to try Japanese Ramen noodle soup. We found a small shop where it is freshly prepared in front of you after you pull a ticket from the machine. Very modern and really fascinating for us to use machines to order your food. It was also absolutely delicious and should not remain our only Ramen in Japan.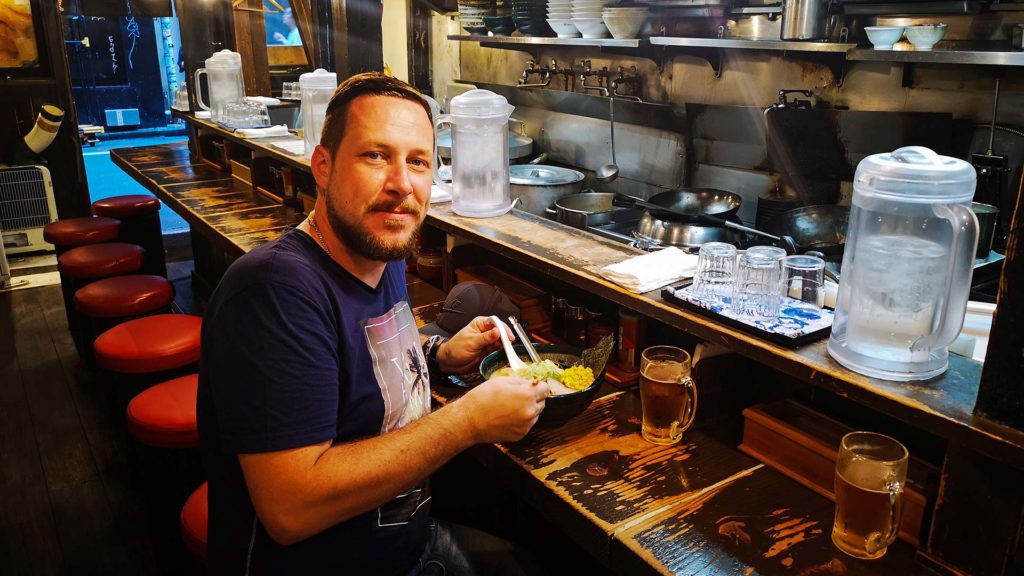 Tip: If you travel a lot on the metro in Tokyo or in other cities like Kyoto or Osaka, we recommend that you buy a Pasmo or Suica card at one of the metro stations. You can recharge them again and again and use them on trains and buses, sometimes even pay in shops. We used ours right from day one and were perfectly happy with it.
Conclusion on Tokyo
Even though our trip to the city was incredibly awful and we were really unlucky because of the typhoon, the next day Tokyo made a great and overwhelming impression. Japan is completely different! Modern, full of people, delicious food, quiet traffic (many of the cars are barely audible) and very friendly people. As soon as we got to the hotel, we felt comfortable in Tokyo and it stayed that way.
Have you already visited Tokyo? What was your first impression of the huge metropolis? We look forward to your comment.