Dieser Artikel ist auch verfügbar auf: Deutsch
How about an extensive tour through the fascinating district of St. Pauli? Here you will not only find the world-famous Reeperbahn, but also many other St. Pauli things to do that you should definitely visit on your next trip to Hamburg.
St. Pauli's most beautiful sights and things to do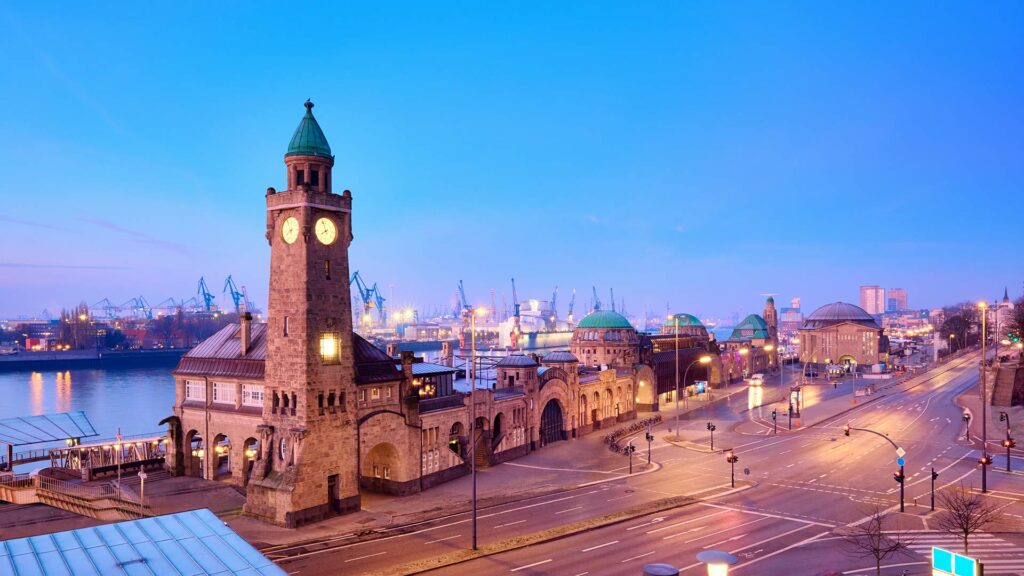 In this blog article, we will show you 10 St. Pauli things to do so you can make the most of your visit to Hamburg. From historic buildings to cool beach bars – we'll show you the highlights of this impressive district. Don't miss the chance to explore this vibrant area and be enchanted by its unique atmosphere.
We ourselves lived near Hamburg for a long time and of course visited the city frequently. Nevertheless, a visit to the St. Pauli sights was always exciting for us and it never got boring over the years.
---
How to get to Hamburg/St. Pauli
Getting to Hamburg St. Pauli is very easy. The district is perfectly connected to the public transportation network and you can easily reach it by subway or suburban train. Buses are also an option. If you arrive by train, Hamburg's main train station is the ideal starting point as you can directly transfer to the subway or suburban train from there.
If you arrive by plane to Hamburg: the S1 suburban train departs directly from Hamburg Airport. This provides a train connection to St. Pauli where you can either take the S1 to "Reeperbahn" without changing trains or alternatively change to the subway at "Ohlsdorf" (in this case, two transfers are necessary to reach the "Feldstraße" or "St. Pauli" station). Alternatively, you can also arrive by car, but note that parking in St. Pauli can be difficult and it is better to use public transportation.
---
1. Reeperbahn & Große Freiheit
Although it may be obvious, Hamburg's world-famous red-light district must of course be mentioned first among the sights of St. Pauli. It's all happening around the clock on Reeperbahn and Große Freiheit! Here you'll find numerous bars, clubs, pubs, and restaurants. Whether you want to enjoy a sophisticated drink in a stylish bar or turn night into day – there's something for every taste on the "Kiez".
You can reach Reeperbahn best by public transport via S-Bahn (station "Reeperbahn") or U-Bahn (station "St. Pauli").
2. Old Elbe Tunnel (Alter Elbtunnel)
The old Elbe Tunnel is an absolute must-see during your visit to St. Pauli! The tunnel connects the Landing Bridges with the Elbe river bank on the other side and is not only a historic landmark but also offers a breathtaking view of the city, the port, and the HafenCity. If you like walking or cycling, you can also use the tunnel as a shortcut and experience the Elbe in a unique way. So grab your bike or set out on foot and explore the old Elbe Tunnel.
You can find the entrance to the old Elbe Tunnel directly at the Landungsbrücken, see next point. These 2 points can be combined very well.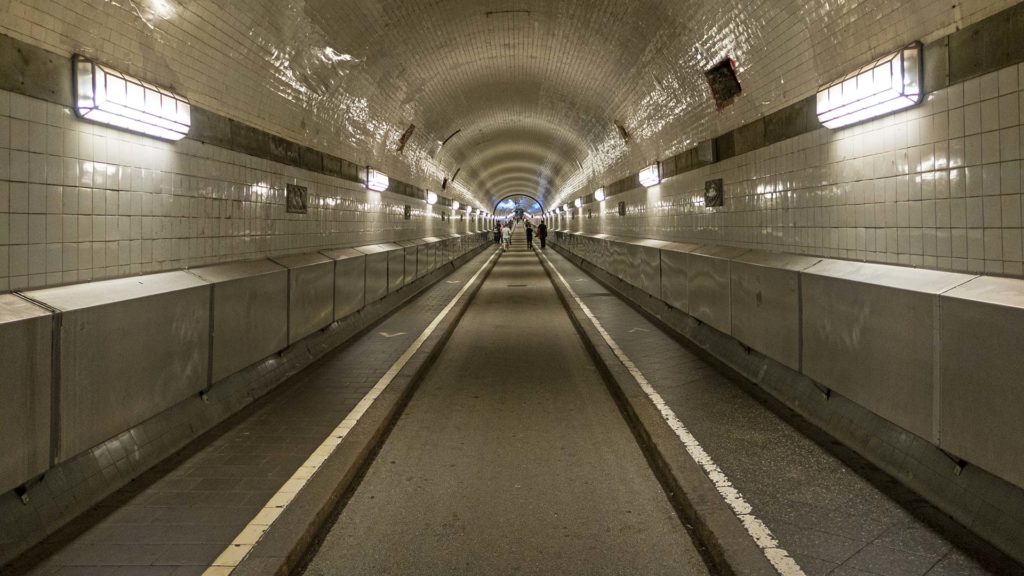 3. Landungsbrücken
Here you will find not only the moorings for the famous harbor tours, but also many restaurants and cafes with a view of the harbor. A walk along the Elbe is definitely one of the most beautiful experiences in Hamburg and also a must for us. If you are a fan of fish sandwiches, you should definitely try one of the many snack stands.
The Landungsbrücken are easily accessible by bus and train. The corresponding stop is served by both the S-Bahn and U-Bahn.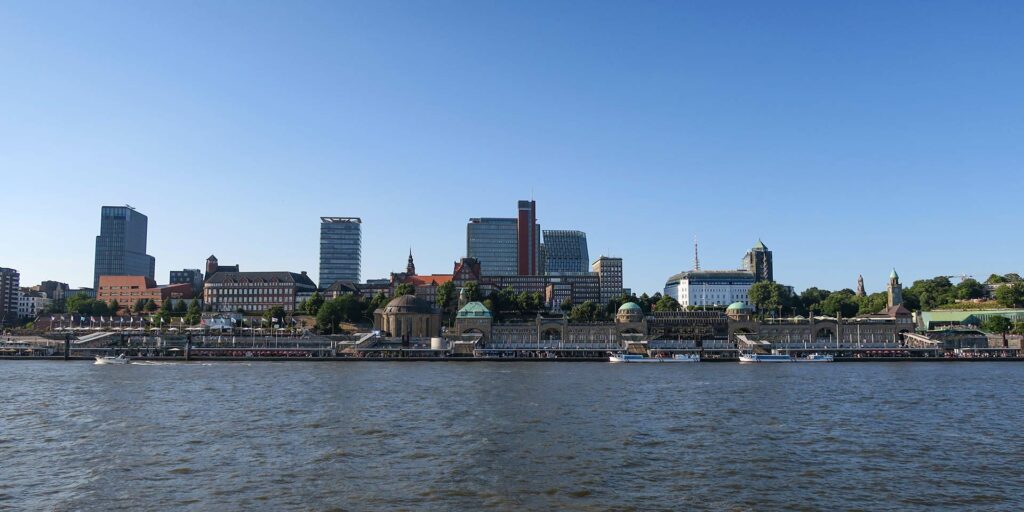 4. Fish Market (Fischmarkt)
This is also a must-visit in St. Pauli! Don't like fish? No problem – go anyway! Every Sunday morning, there is a colorful hustle and bustle at the Hamburg fish market with fish stands, flower vendors, and many other merchants. If you get up early enough, you can also enjoy a typical Hamburg breakfast with fish sandwiches and delicious coffee here.
Although more geared towards the younger generation, after a wild night on the Kiez on the weekend, you can stop by the fish market directly afterwards.
The fish market is only a 5-10 minute walk from the landing bridges or the Reeperbahn.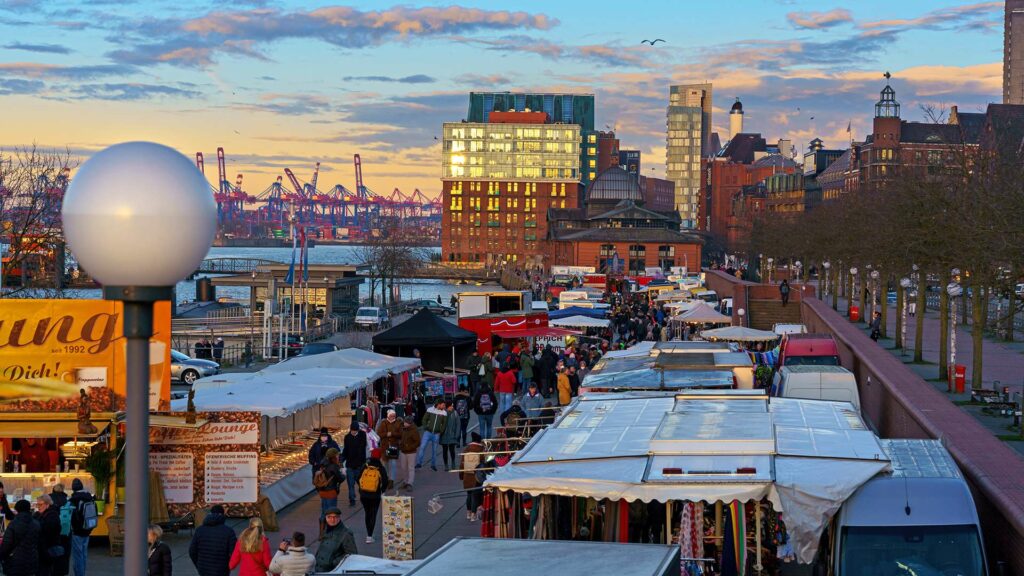 5. Millerntor Stadium
A St. Pauli landmark that mainly appeals to soccer fans. The Millerntor Stadium is the home of the legendary FC St. Pauli and an absolute experience during home games! The atmosphere during the matches is unique and it is always a great experience to watch a game live. But even outside of the games, there is a lot to discover here, such as the stadium museum, which provides insight into the history of FC St. Pauli.
The stadium can be easily reached by public transport via the "Feldstraße" subway station.
6. Park Fiction
Park Fiction, also known as Antonipark, is a somewhat hidden highlight in St. Pauli and a must-see for anyone who loves art and culture. Not only music fans of the rap/hip-hop genre associate the name "Palmen aus Plastik" with this place.
The park was designed by local residents themselves and offers a unique blend of sculptures, graffiti, and installations. Here you can relax in peace and enjoy the atmosphere with a view of the Elbe River. In the summer, events and concerts are often held here that you shouldn't miss.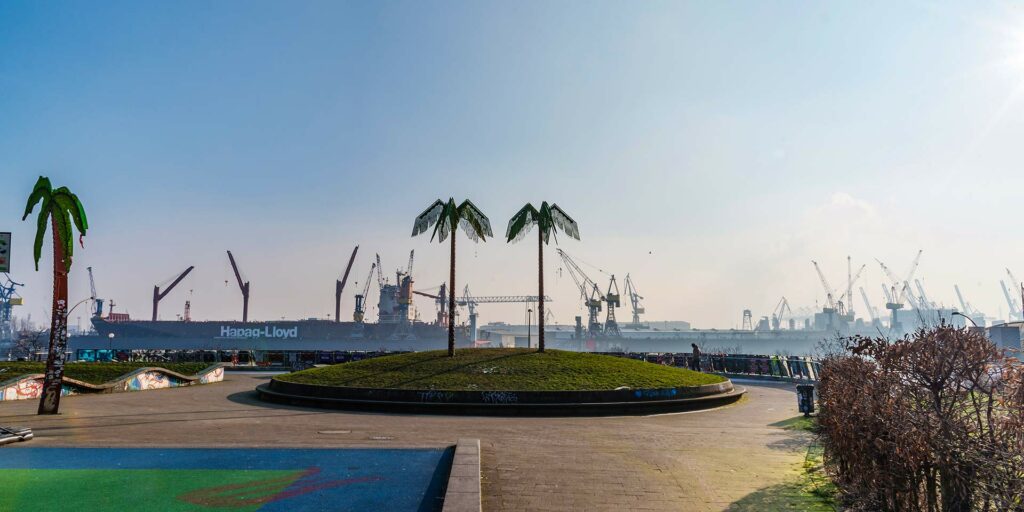 7. Strand Pauli
As a Hamburger, you probably wouldn't classify Strand Pauli as a hidden gem. But for someone coming from a different region of Germany or even from another country, this is definitely something that may not be immediately on their radar.
If you're looking for a break from the hustle and bustle of the city, you should definitely visit Strand Pauli! Here, you can relax in the sand, sip cocktails, and enjoy the view of the Elbe River. In the summer, there's a great atmosphere outside with a DJ. So, grab your swimsuit and spend a relaxing day at Strand Pauli! If possible, visit this place outside of peak times, as it can get pretty crowded.
You can find some impressions in the form of photos and videos as well as opening hours on the official website.
8. Planten un Blomen
If you're in the mood for some nature, you should visit Planten un Blomen. The park is an oasis in the middle of the city and offers a wide range of plants, ponds, and walking paths. Here you can take a break from the hustle and bustle of the city and simply relax. In the summer, the park also often hosts concerts and other events that you shouldn't miss.
Planten un Blomen is so large that several train stations are nearby. The best way to reach the park is through the large "Dammtor" station. However, a short walk from the "Messehallen" or "Sternschanze" station is also possible. With the latter, you can also explore the famous Schanzenviertel (although it is not part of St. Pauli, it is right next door and can be combined well).
PS: Planten un Blomen is Low German and simply means "plants and flowers".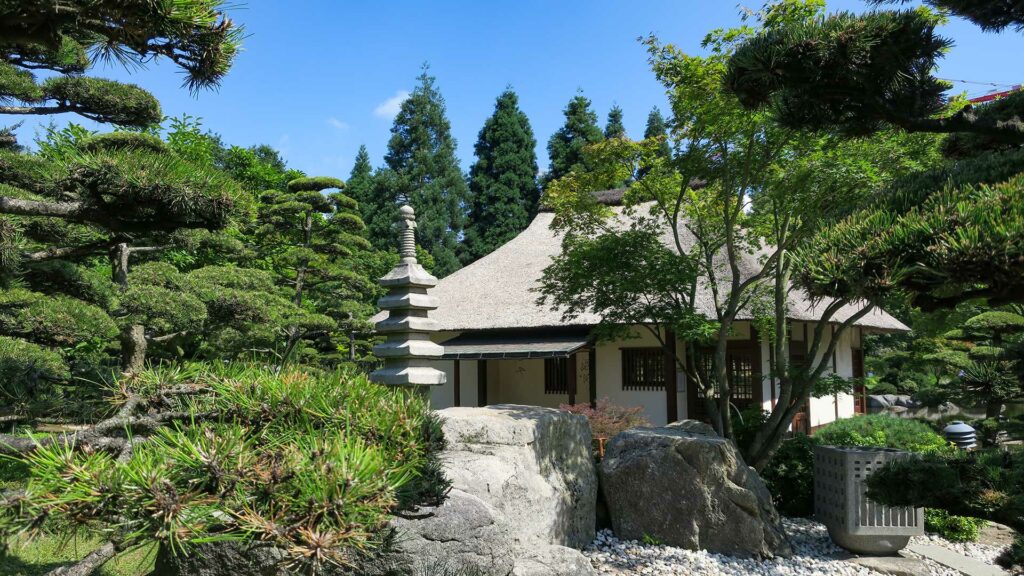 9. Hamburger Dom
The classic cannot be missed in our St. Pauli things to do! If you happen to be in Hamburg during the Dom, don't miss it. The Dom takes place three times a year and is one of the largest public festival events in northern Germany. Here you will find a variety of rides, food stalls, and other attractions that provide plenty of fun and entertainment.
Since there is a lot going on in St. Pauli during the Dom time, especially on weekends, you should avoid arriving by car and rely on public transportation. The Heiligengeistfeld is located right next to the St. Pauli Stadium and can be easily reached by U-Bahn and S-Bahn.
You can find the current dates of the Hamburger Dom here.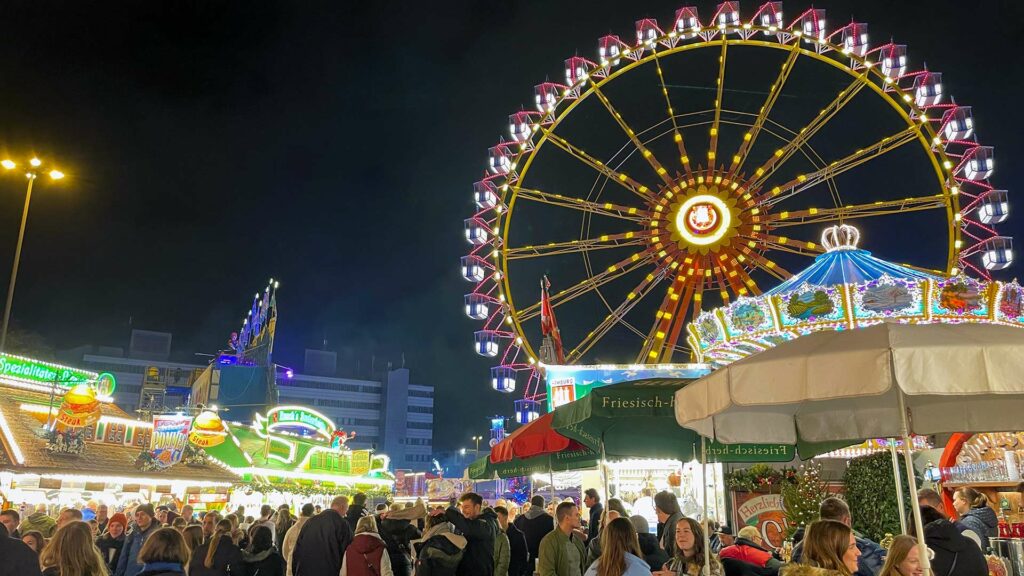 10. Schmidts Tivoli
Time for some culture. Schmidt's Tivoli is the perfect place to spend an evening full of laughter and entertainment. Here you will find a variety of shows and performances, from comedy to musicals and variety shows. The theater has a long history and is a landmark of St. Pauli. So, get yourself a ticket and let yourself be inspired by the talented artists of Schmidt's Tivoli – you will definitely have an unforgettable evening!
Schmidts Tivoli is located in the heart of the Kiez and can be wonderfully combined with a visit to the Reeperbahn.
---
We hope our 10 St. Pauli things to do have given you an insight into the exciting world of this district and inspired you to go on a discovery tour yourself. From the Reeperbahn to the fish market to the beach at Pauli – there really is something for everyone to discover here! So, head to St. Pauli and experience the special atmosphere of this unique district yourself.
More St. Pauli things to do will soon be featured in part 2 of our article on the blog. Stay tuned!
Have you been to St. Pauli yet? Do you have more tips for great St. Pauli things to do? Write us a comment.
Photos: photo 1 and post thumbnail (Landungsbrücken): tilialucida/shutterstock.com – photo 4 (Fischmarkt): Daniel Wussow/shutterstock.com – photo 5 (Park Fiction): Christian Horz/shutterstock.com – photo 7 (Hamburger Dom): Lapa Smile/shutterstock.com