Dieser Artikel ist auch verfügbar auf: Deutsch
Our first trip to the Philippines is coming soon! We are looking forward to it, especially because the Philippines are a destination in Southeast Asia that is not yet hit by mass tourism, for example like Thailand.
In December we finally wanna visit the country of over 7000 islands ourselves. Besides wonderful landscapes, volcanoes, mountains and the jungle, the Philippines are especially famous for their beaches. Another big reason for us beach lovers to visit the country!
Since the Philippines are unbelievably versatile, we obviously will not be able to see everything in one month. This is why we asked 8 travel bloggers about their insiders' tips. This way we won't miss the most beautiful places that the country has to offer.
With this tips we can give you a little preview what you probably will see on our blog this December. We have a thrill of anticipation. 🙂

We asked our blogger colleagues the following questions:
1. Why are the Philippines worth a visit in your opinion?
2. Which place or beach is the most beautiful one for you that nobody should miss?
3. What is your personal insiders' tip for the Philippines?
---
1. The Filipinos are very open-hearted and friendly people, which makes traveling there pretty relaxed and enjoyable. Also, there is the turquoise ocean, the white beaches and the rugged rock formations that make the countryside so unbelievably beautiful…
2. A trip under the water! Here you can meet Nemos, sea turtles and colorful slugs. In case you don't have a diver certification, don't be sad. The most beautiful colors that you can see are just a few meters below the water surface anyway, hence also by snorkeling.
3. Get yourself some tips from the locals. Especially in the rainy season I met many Filipinos that were on holiday. Even if I was there only for one week, I got 5 pages full of tips and invitations to other islands that I should visit. And here's a culinary tip: The Mangos here are damn delicious.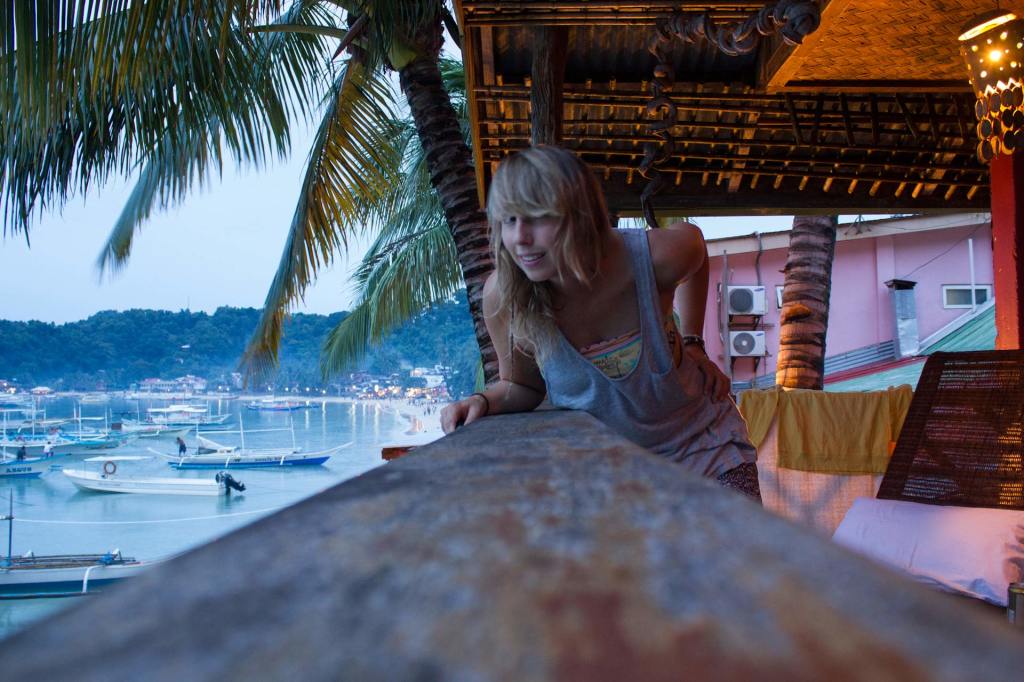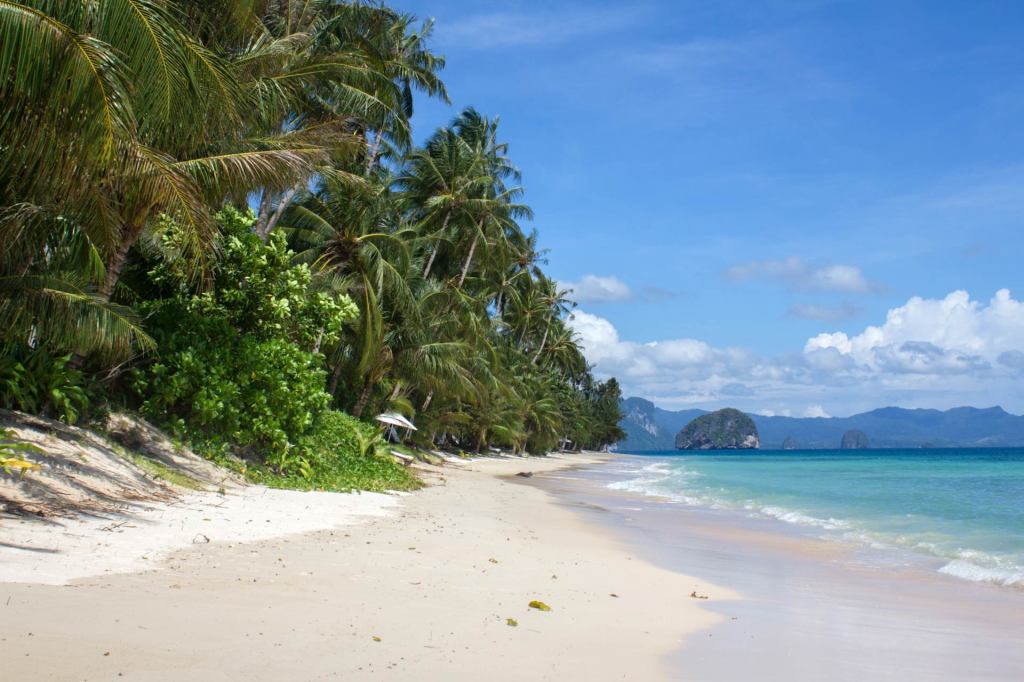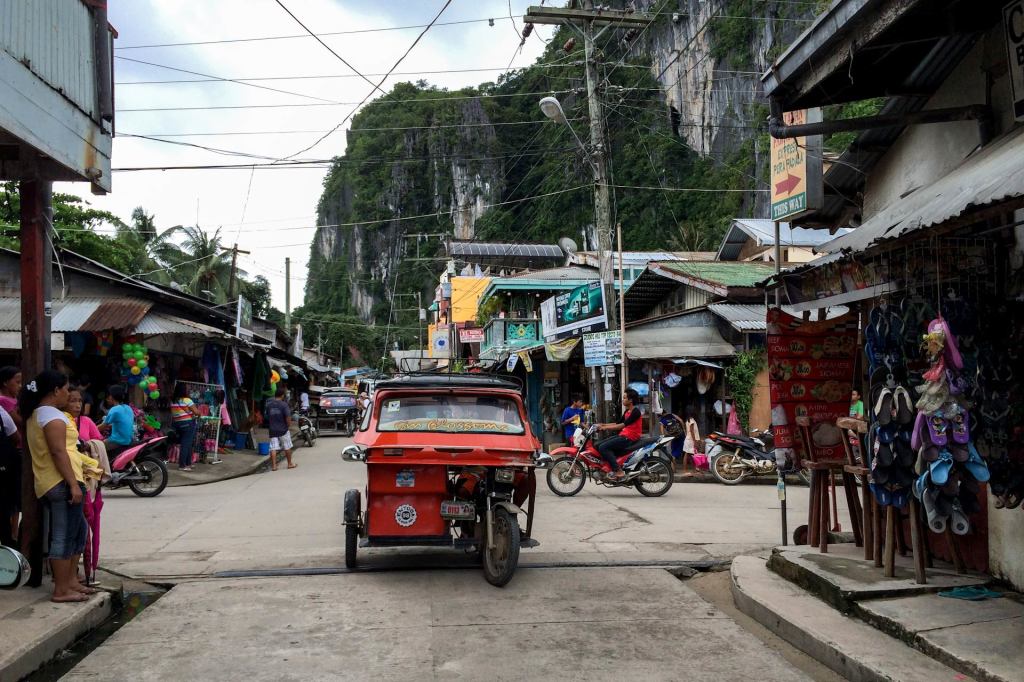 Photos: Lea Hajner
---
1. The Philippines are a very interesting and diverse travel destination. On plenty of islands you can find dream beaches. Divers and snorkelers can enjoy the fascinating underwater world. But also, the Philippines have much to offer when it comes to the countryside. For example, there are the world famous Banaue Rice Terraces or the Chocolate Hills on Bohol. In addition, there are volcanoes that you can hike.
There's much to discover in the Philippines. Because of the long journey you will find many places there that not everybody knows. In my opinion however, you will have to lower your sights when it comes to food, which is not the best comparing to the other countries in Southeast Asia. Especially as a vegetarian.
2. Well, this is not so easy. There are many picturesque beaches in the Philippines. To be honest, I mostly liked the White Sand Beach on Boracay. Everything on this island is crowded and behind the coconut trees there are plenty of hotels, bars and fast food restaurants. Actually, a place that you should normally avoid. But the White Sand Beach is still so unbelievably beautiful. Very rarely you can see this fine and white sand somewhere else. I was there end of May. The mainly Asian tourists avoided the sun and came to the beach only in the early morning and in the evening. During the day we had the beach almost completely for ourselves.
3. Many backpackers travel to the big island Palawan. Especially the coastal town El Nido up north is very popular. A little bit down south there is Port Barton and the small island Cacnipa Island. There is only one resort which is being run by a Swiss. You can find a very beautiful beach there where you also can go snorkeling at the small reef. Cacnipa Island is the perfect place to have some relaxed days and to unwind for a bit. No cars, no noise but lots of hammocks.
---
1. The Philippines are basically different comparing to other Southeast Asian countries. This is mainly because there are many islands and the big tourism impact is yet to come. Some of those little islands you can only reach with a small boat. The people there have a very lovely culture and living there is still very cheap, for example like in Indonesia.
2. I have only been to Palawan, which is not too crowded like Cebu & Co. Don't miss El Nido when in Palawan. The island hopping tours are legendary and amazingly beautiful. When you travel there in the beginning or end of the season, you can be lucky and have one of those islands just for yourself!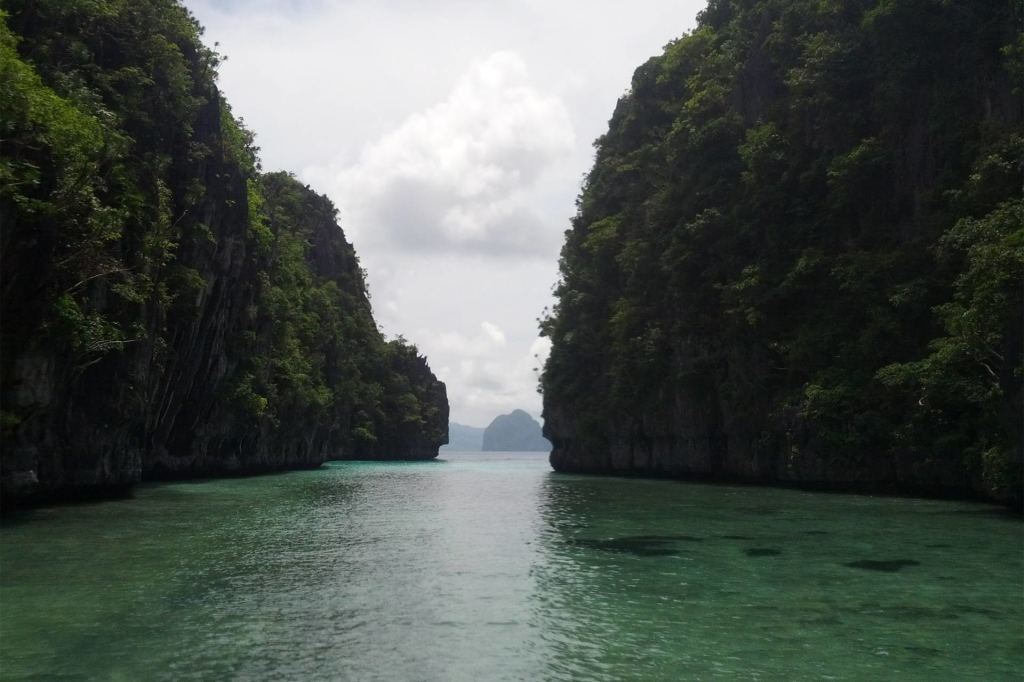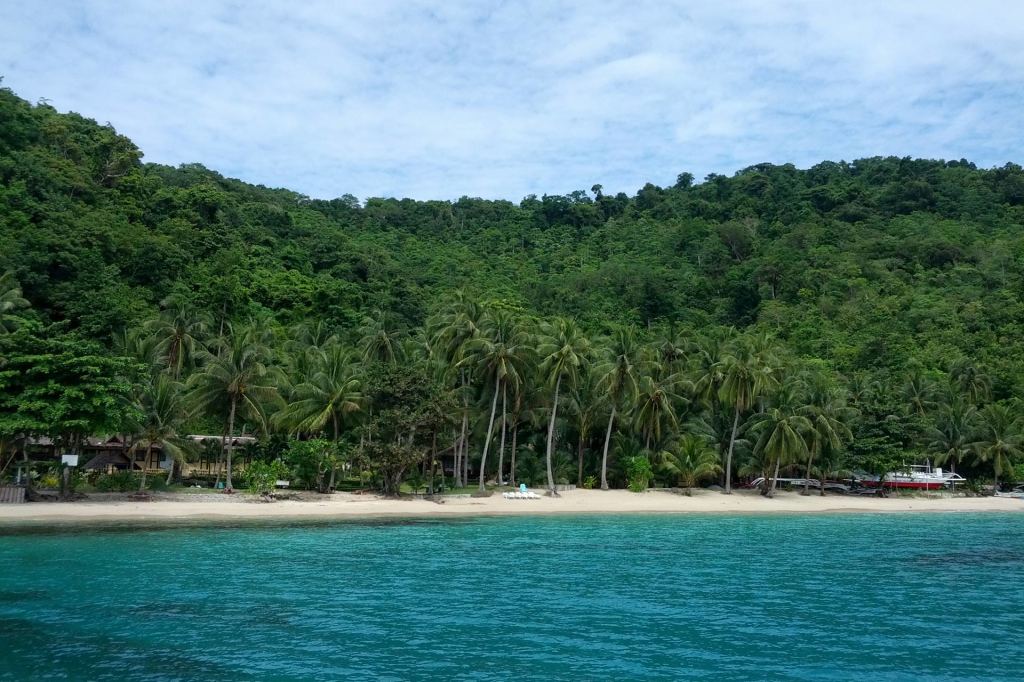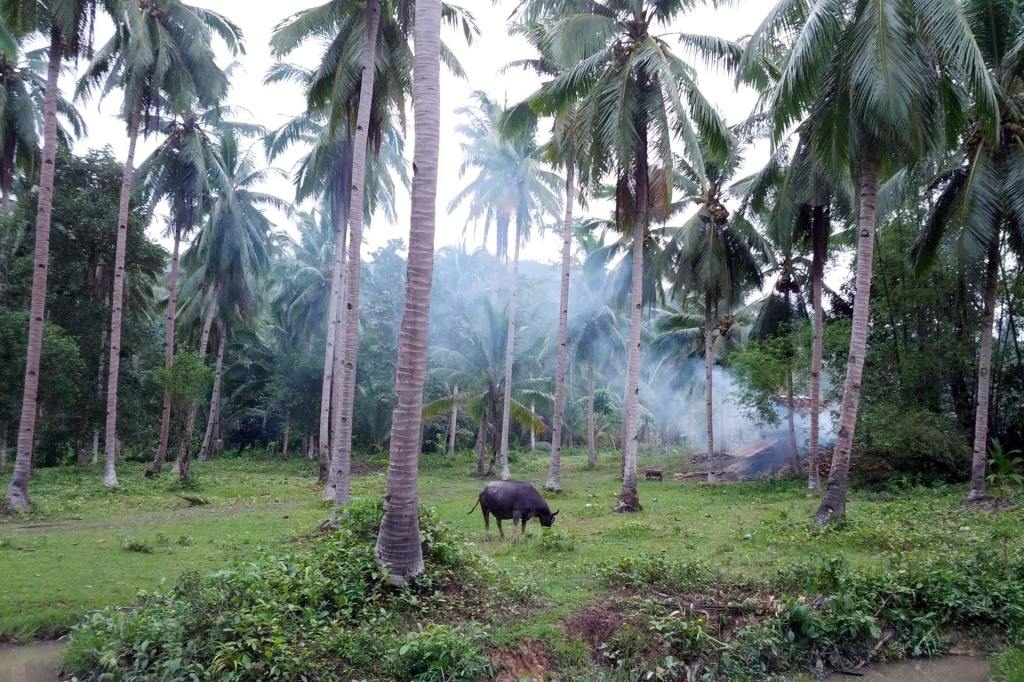 3. Basically, as in every country, I would recommend you to travel off the beaten backpacker paths. Are there maybe some waterfalls, local traditions or celebrations that you can see? There is always something to discover and mostly the small adventures and things are those that you will never forget. If you wanna see something unique, make sure to visit the Puerto Princesa Underground River, which is one of the 7 natural wonders of the world. Well, on the other hand, it's not more than just a big cave…
---
1. The Philippines have everything you can dream about. Wonderful mountain sceneries, lonely beaches, volcanoes and an underwater world that will enchant every diver. I have been to the Philippines for the first time in 2009 and since then I visited the country overall 8 times. The Philippines are definitely my favorite country in Asia. Nothing can beat the Filipinos' hospitality, plus everybody in the country understands or speaks English. If you need more reasons, you should visit my blog – I wrote an article with 10 reasons why you should visit the Philippines.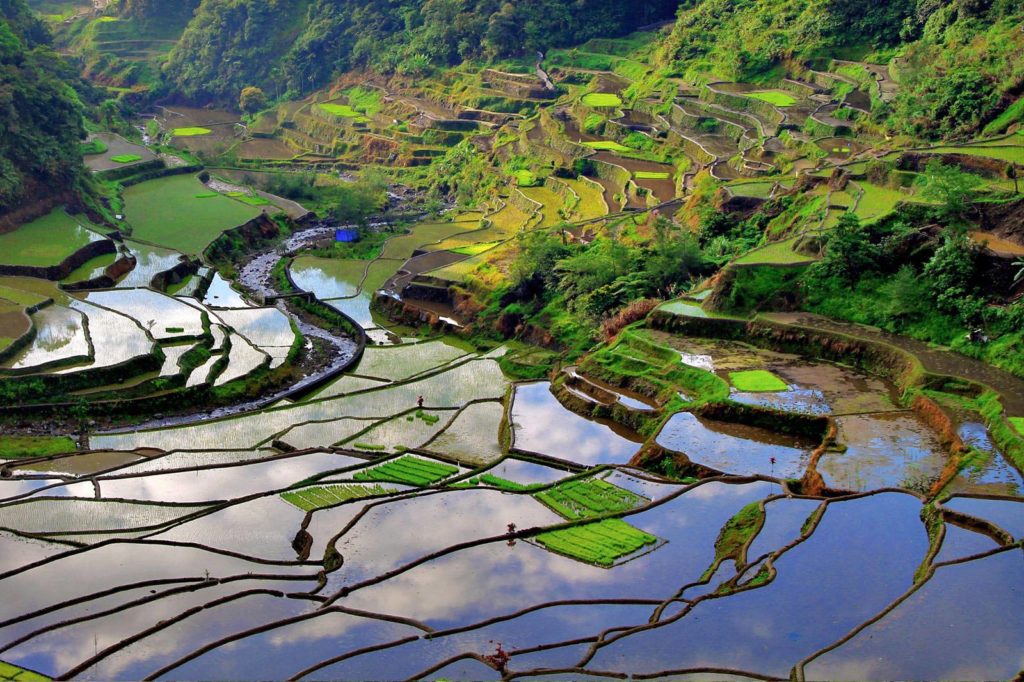 2. Oh… hard question. The Philippines consist of 7000 islands so it's pretty easy to find dreamlike beaches. Me personally, I don't have a favorite beach. The most I've visited look like they are from a picture book. But if you want to know a specific one, I can recommend you the Paliton Beach in Siquijor. Amazingly white sand and turquoise water. You will not see many tourists there…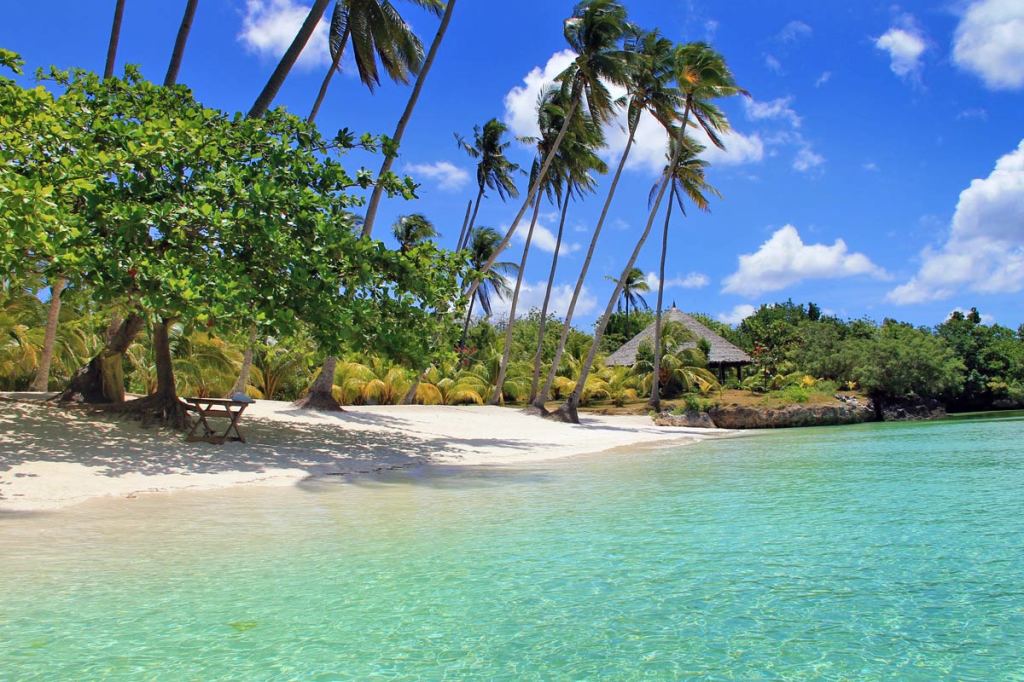 3. The south is still very untouched by tourism. Siargao is an amazing island in Mindanao and apart from surfers and a few backpackers, you can find only friendly locals there. Also, Palawan is definitely a must-see in the Philippines. The scenery is just so surreal. When I was there for the first time, I felt like Alice in Wonderland. Here's a photo of the Archipelago in Palawan. Basically, I would recommend everybody to plan enough time to visit the Philippines…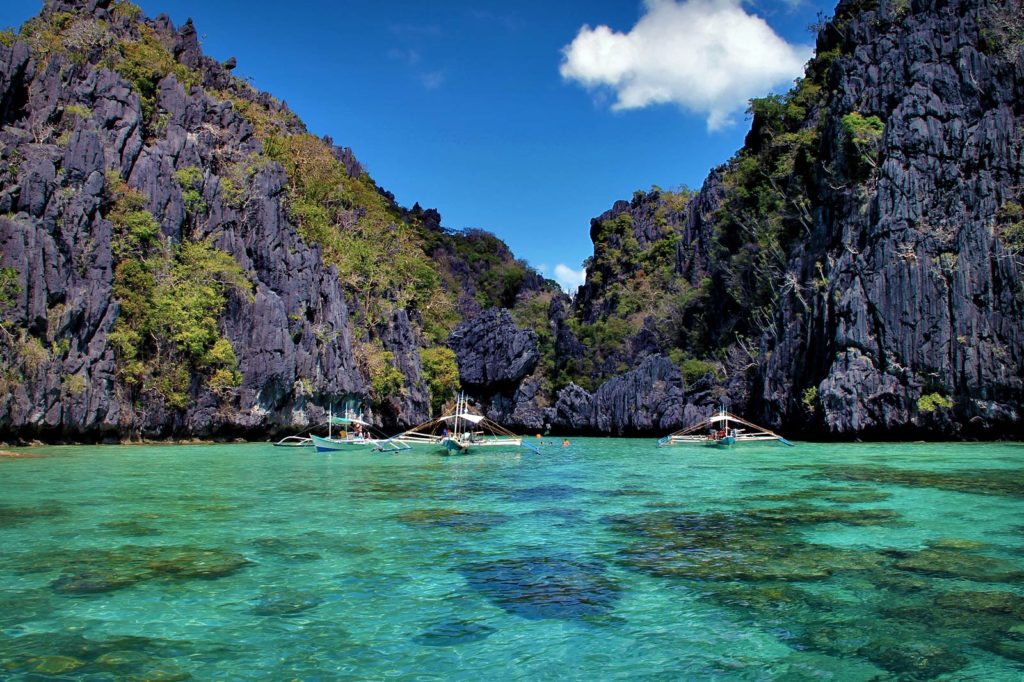 ---
1. The Philippines with its unbelievably 7107 islands belong without any doubt on the bucket list of every backpacker or world traveler. Dreamlike beaches, an exotic fauna, overwhelming nature, one of the best diving areas in the world and many welcoming people made my trip from Bohol to Cebu over Panay to Boracay and back to Manila simply unforgettable. The Philippines are really charming and in my opinion incomparable to any other country in Asia.
2. The most beautiful island that I have visited, was Boracay. Well, this is certainly not a secret tip since this island is globally known for its wonderful beaches. There are plenty of beautiful islands in the Philippines and surely many of them are less touristy and crowded. But Boracay has definitely the best beaches of all main tourist islands and nobody should miss it. The overall 12 beaches with white and fine sand will make you have to stay for one week in order to visit each of them with a scooter. 2 times I even had the up to hundred meters long beaches completely for myself. There is so much to discover and explore on the islands.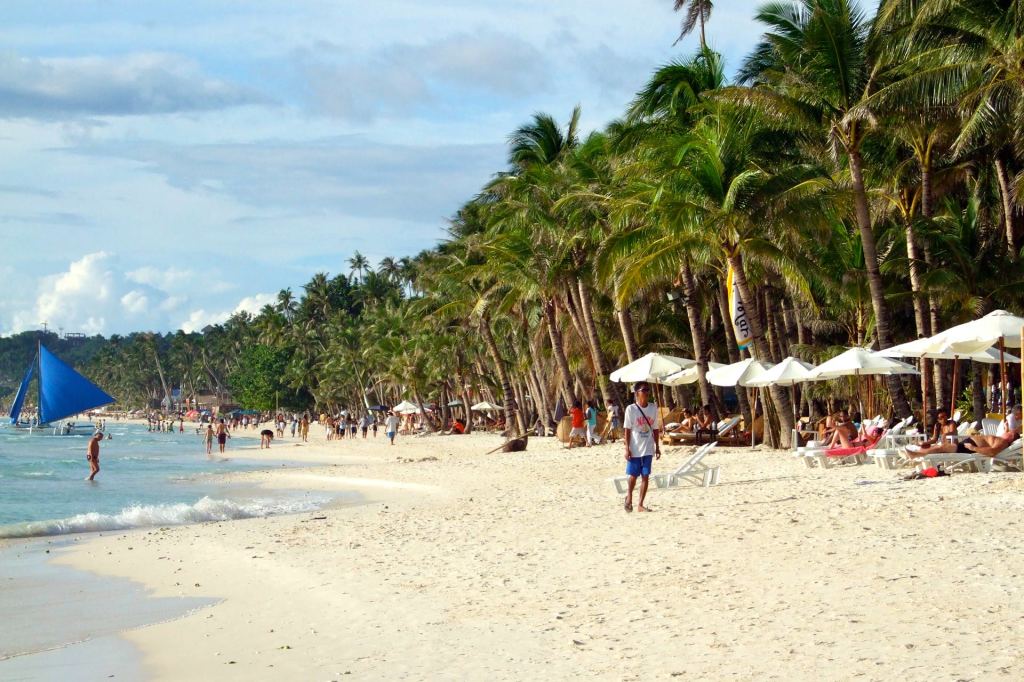 3. Apart from Boracay, my absolute highlight was a canyoning tour on Cebu. With a quite cool drive you will go to the jungle of Cebu first before you walk through thicket and finally get to the starting point of the canyoning tour. There we crossed powerful rivers, jumped from the top of waterfalls, climbed over rocks and roped from 15 to 30 m high waterfalls. A great adventure in the nature.
---
1. The Philippines are becoming more popular among all kind of travelers (most of them are probably backpackers and divers), but still belong to the rather exotic travel destinations. Besides the diverse nature, the country has friendly people with a mentality that we Germans can learn something from. A little bit of the "Filipino easygoingness" is good for everybody and you can witness it during a two or three (or even more) weeks trip.
2. On our blog (in German) we already wrote about the most beautiful beaches. Apart from that, it is definitely depending on what you like more:
For snorkelers Apo Island is definitely a must. Around this tiny island there is a "Marine Sanctuary" which is being cared for and kept in a good condition by the Silliman University in Dumaguete. There you can see big sea turtles and many fish species. The corals are sensationally beautiful and totally worth a visit.
Trekkers should definitely visit the rice terraces of Banaue and Sagada, which are absolute highlights. You can see a thousands-of-years old culture here and it is not for nothing that these places belong to the Unesco World Heritage Sites. This is a reason why many Philippines travelers visit North Luzon.
The perfect destination for island hoppers is surely El Nido and its surrounding islands. Over 40 of these islands with picturesque beaches invite you to a happy island hopping. Generally, Palawan is one of the most popular destinations not only among backpackers.
Divers should visit places like the Apo Reef near Panglao and the Tubbataha Reef.
3. Backpackers who know a little bit more about the Philippines, already heard about the "voodoo island" Siquijor. That's why I want to talk about a travel destination in Mindanao: Siargao Island. Last year I explored the Philippines together with my girlfriend 4 weeks on a bicycle. We also visited this place that is actually a paradise for surfers and it was amazing. The nearby Sohoton Cove and its surroundings make a trip to Bucas Grande more than worthwhile. The island hopping there is awesome anyway. Meanwhile, there are regular flights from Cebu to Siargao but you can also go with the night ferry via Surigao City. The trip by ferry is so adventurous that you won't even consider it as burdensome anymore.
Especially Mindanao has still plenty of secret tips since many people are afraid of visiting it – thanks to the media. Almost all of my tours are going there – not only because I, as a half Filipino, feel very familiar in that place. Mindanao is called "Land of Promise" with a good reason.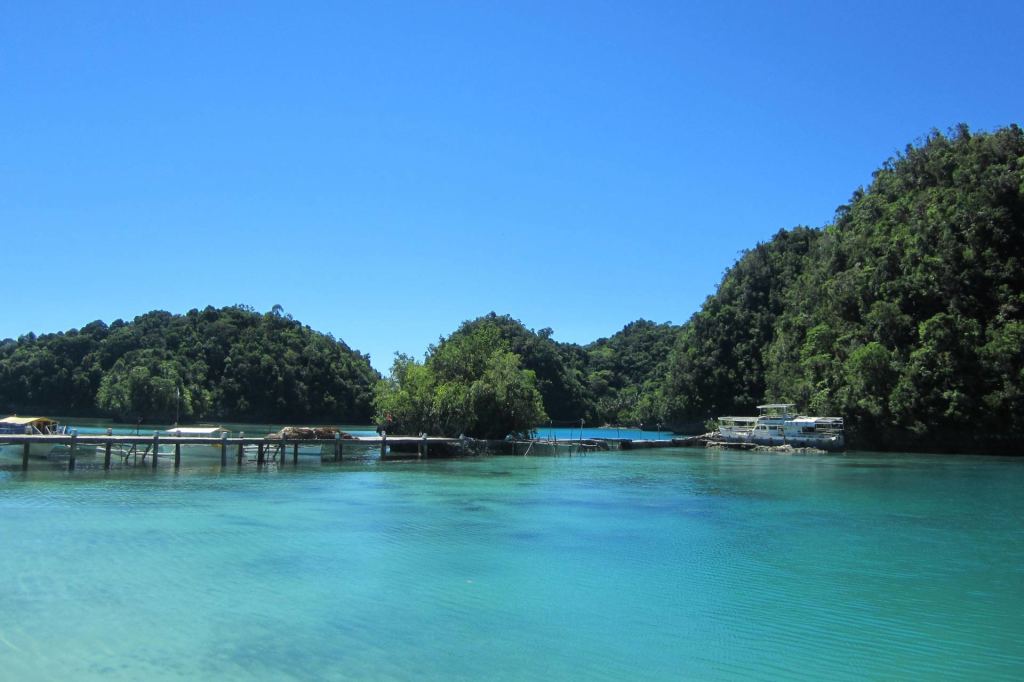 ---
1. The Philippines with its over 7000 islands are such a diverse country, that it is even worth more than only one visit: gorgeous beaches, a beautiful underwater world, rice terraces and a remarkable natural world (for example the Chocolate Hills on Bohol). On top of that, the people there are really friendly and helpful.
And: you can get the probably cheapest beer in the world there. You can buy a San Miguel (0,33l) for only between 50 and 70 euro cents in restaurants.
2. El Nido and its Bacuit Archipelago in the north of Palawan is with its dreamlike scenery one of the most beautiful places that we ever have visited! Not only the rugged rock formations, the hidden lagoons, the lonely beaches and the amazing underwater world, but also the whole atmosphere has fascinated us!
One of the most beautiful beaches – the eastern neighboring beach of the Seven Commandos Beach – is located near El Nido and you can reach it from Corong Corong with a kayak. Although the beach is private, according to some locals it's not a problem to spend a day on this almost 100 meters wide sand beach with crystal clear blue water. You can relax here perfectly and – apart from some coconut vendors – you will be probably the only person here.
3. As an absolute insiders' tip we can recommend you to do a multi-day boat tour across the secluded island world between Palawan and Coron with Tao Philippines. Back to the basics! No luxury, simple accommodations, no electricity and no smartphones. But you can meet many nice people, eat some authentic food, have some adventures, explore wonderful beaches and the underwater world and also have some sociable hours at the campfire! An unforgettable experience! More about that you can find on our blog (in German).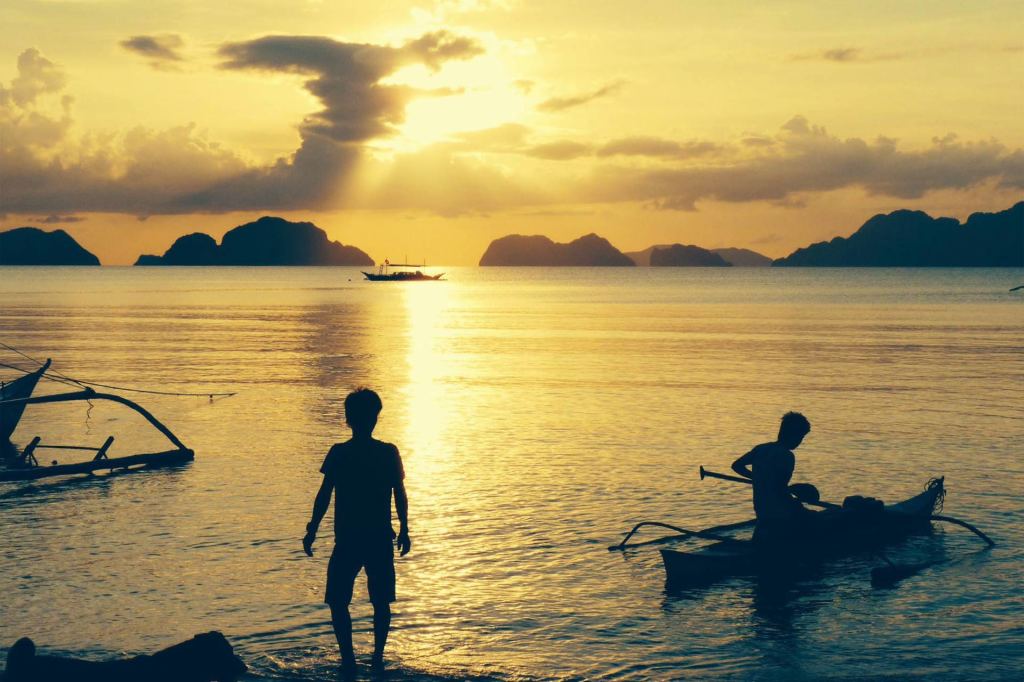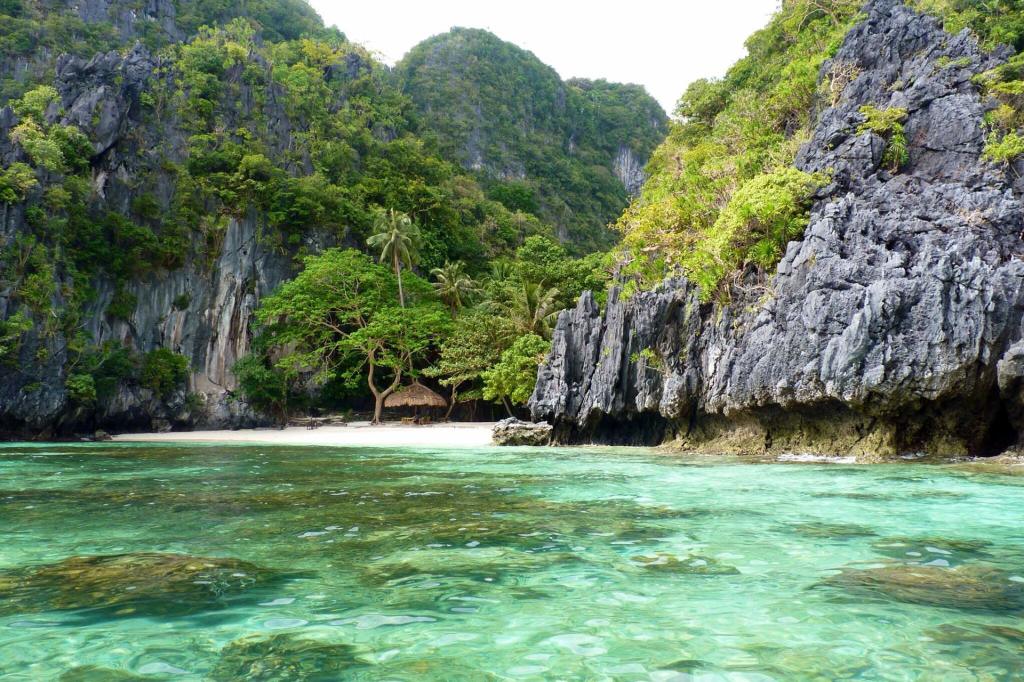 ---
1. The Philippines are a perfect mix between easy to travel and not too touristy. Some places such as Boracay are very developed but others are still lonely and adventurous.
There are natural wonders like the Chocolate Hills, countless island paradises, the best diving locations, an interesting fauna (do you already know the tarsiers, little monkeys that are barely larger than a thumb?) and friendly faces.
What do you want more as a traveler?
2. Don't miss the sunrise over the Chocolate Hills on Bohol Island. Still today, nobody really knows how these strange hills were formed.
You can perfectly combine the sunrise with a day trip on your own scooter. This way you can explore the whole island independently.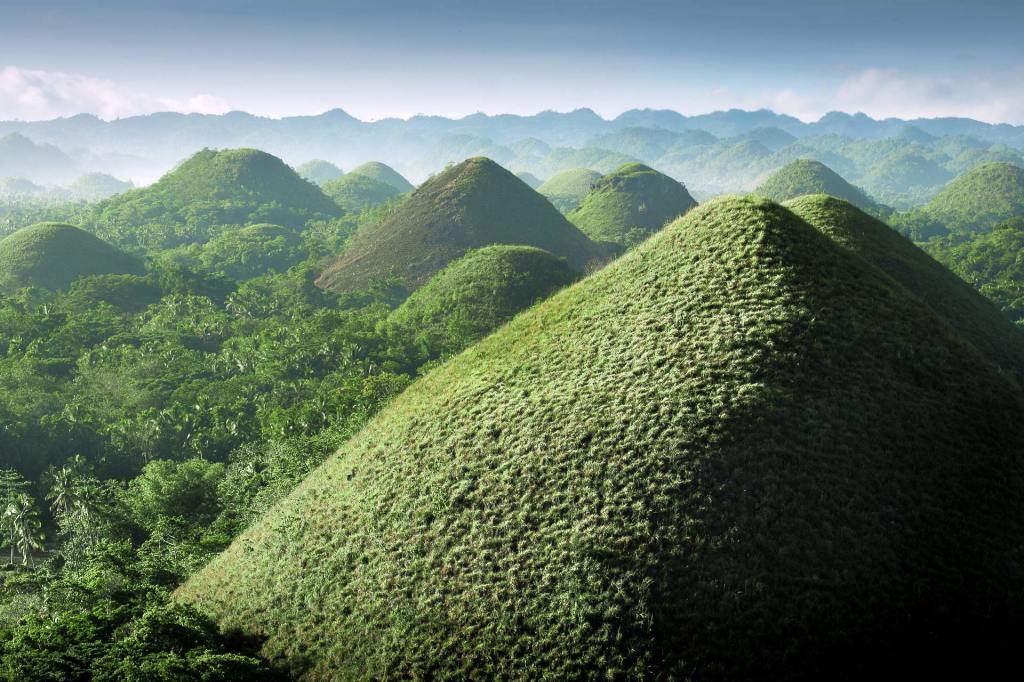 3. Calanggaman (also called Calamangan). A tiny uninhabited island with a gorgeous beach. If you're lucky, you can have this island completely for yourself. You can snorkel or dive there, enjoy a barbecue at the beach or just put your feet in the pristine white sand. Also on request, you can stay there overnight in a hammock – surely an unforgettable experience.
You can reach the island best from Malapascua, which is also a beautiful small island with sufficient bungalows, secluded beaches and crystal clear water.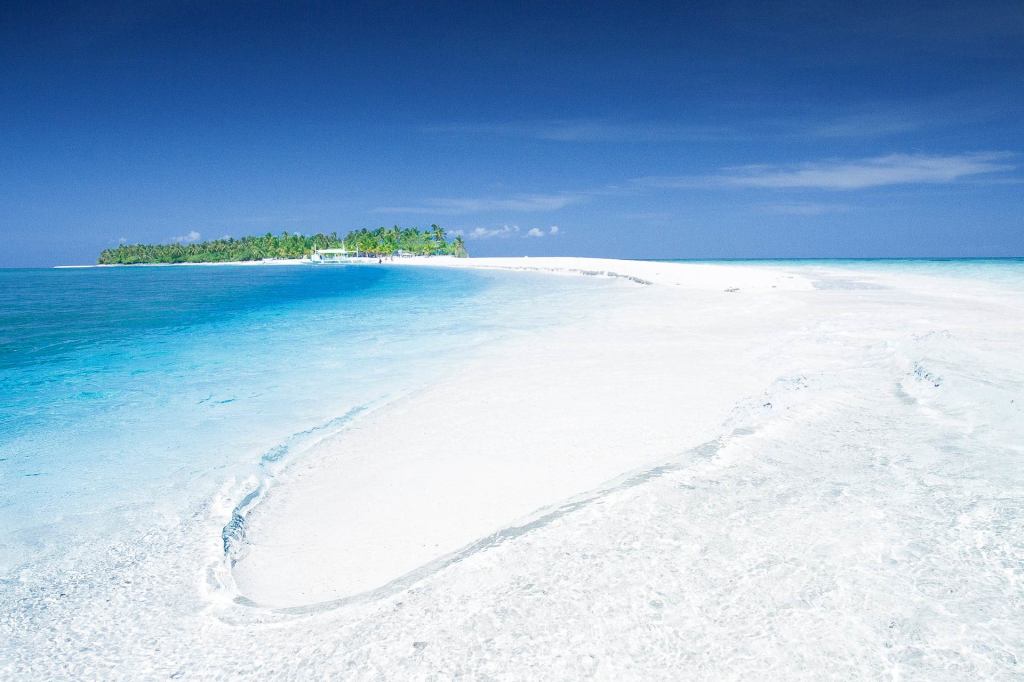 Have you ever been to the Philippines? If so, what is your personal tip and highlight? Let us know in the comments below.
Gast
Dies ist ein Gastartikel. Falls du Fragen oder Anregungen zum Thema hast, schreibe sie einfach in die Kommentare oder kontaktiere den Gastautor direkt auf seinem Blog.