Dieser Artikel ist auch verfügbar auf: Deutsch
In web forums I often encountered the question, how it is like to travel in a Muslim country during the fasting month Ramadan. Well, now that I'm in Indonesia and Ramadan at this very moment where I'm beginning to write this article is almost over, I wanna give you some insights and tips regarding this topic.
The fasting month in Indonesia – important tips and information on Ramadan
Basically, it is to say that you can indeed travel in a country like Indonesia or Malaysia during the fasting month when you consider certain things. An exception is of course Bali, that is mainly Hindu and the Ramadan doesn't really matter there. Also, the predominantly Christian parts of Indonesia. I've actually never seen it myself, but I could imagine that there's also no big difference on Gili Trawangan – at least in the touristy areas (if so, please correct me in the comments).
Arrival and hotels
It's basically best to book your flight tickets early in advance since the prices tend to go up. Especially for domestic flights you should not book too late, because it might get expensive or it can even happen that you don't get flights at all. During this time many people are traveling to visit their families et cetera. This also applies to some other means of transportation.
The end of the fasting month is celebrated with one of the most important holidays "Idul Fitri", which is a very special holiday all over Indonesia – you can compare that somehow with Christmas. So you can imagine that there can be a lot going on this day and the days before when it comes to arriving and departing. Also the week after Idul Fitri until the day "Lebaran Ketupat" could be still critically in some regions. But basically, it should almost normalize again.
As for the hotel prices, I have to admit, I didn't really notice any big differences. Only that it's high season in Indonesia anyway and everything becomes more expensive. Also, I sometimes have noticed some Ramadan specials in a few hotels, that apparently offer discounts.
But the MOST important thing is that you will have to check about the location of the accommodation you want to book, e.g. if there is a mosque in the close surrounding area (you can use for example Google Maps or ask at the hotel). It's normal that in these countries they are loudly calling for prayer several times a day from the speakers and you should know that. Personally, I don't mind that at all and you get used to that quickly. But the difference during Ramadan is, that it's more extreme and can even take up to hours, instead of only a few minutes. Or you can get yourself some good earplugs so it won't be that loud. 😉
As a little loudness bonus there are some loud parades in the streets the night before Idul Fitri, where you can see lots of fireworks and music, coming from vehicles that are loaded with miniature versions of a mosque, the Kaaba or huge images of the Qur'an. You can (and should) watch this spectacle at almost every main road.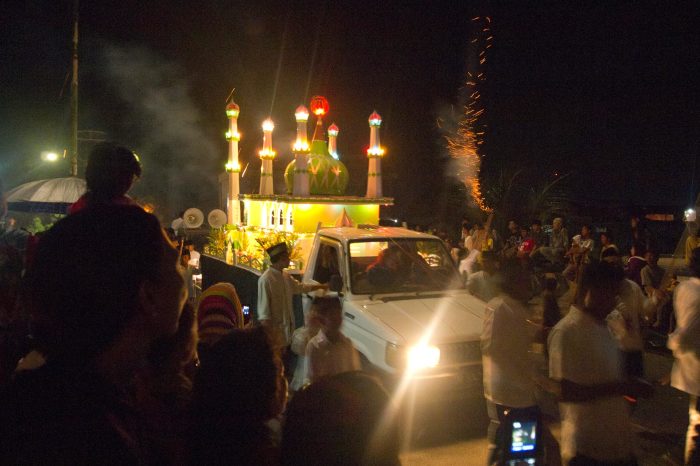 Eating, drinking etc. as a non-Muslim
When you stay in a hotel or resort, there's basically nothing you should take care of and you can behave normally. Although it was often for me a bit inconvenient to go to eat breakfast knowing that most of the staff members will have to watch you.
It can be completely different on the streets or in the public. Out of respect, you shouldn't eat, drink or smoke here. Many Warungs (cook-shops at the street) are closed, but the few that are opened you can basically visit and there are enough locals who also go there. At least that was my impression during my stay in Jakarta. Well, I think it's also depending on if it's a tourist area or not. But it's not really as "strict" as many people tell. Especially on airports everything is a little bit more easygoing (for traveling Muslims it's allowed to break the fasting and catch up on it if they want). However, it's still better to take your food for takeaway and eat it in your accommodation or somewhere secluded. Also restaurants and fast-food chains are opened normally, also like obviously Chinese and Balinese food shops. After the so called "Close Fasting" ("Buka Puasa" in Indonesian language) everything comes to life and the streets, shops and Warungs get full.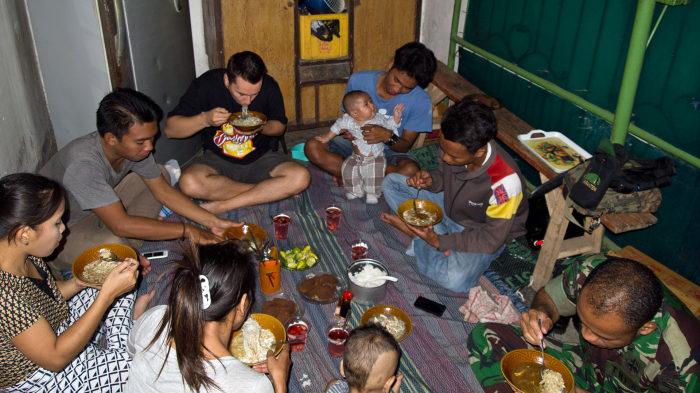 Miscellaneous
You should consider that from sunrise to sunset the people don't eat or drink at all and that employees of the public sector are maybe not really fast and concentrated. They try to do everything a little bit more slowly, which is totally reasonable. That's why we – especially with our western mentality – should keep that in mind.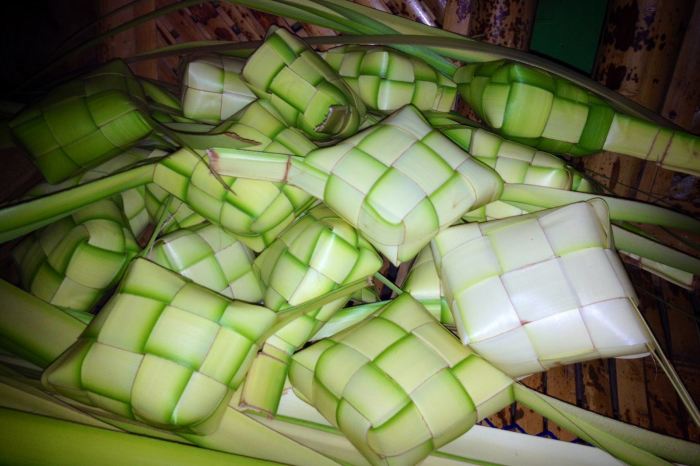 Conclusively, here are the dates for the next Ramadan for your travel planning:
2015: June 18th – July 16th (Idul Fitri: July 17th – July 18th)
2016: June 7th – July 5th (Idul Fitri: July 6th – July 7th)
Have you ever been to Indonesia (or alternatively to Malaysia) during the Ramadan month? If so, I'm really curious about your experiences…