Dieser Artikel ist auch verfügbar auf: Deutsch
This time our travel report from El Nido is about the island hopping tours that you can do there. After two more days of rain caused by typhoon "Hagupit", we finally did one of the offered tours with sunshine on the third day.
El Nido Island Hopping – our travel report
---
How to get to El Nido, Palawan
Accommodation in El Nido – our hotel tip
El Nido: Tours and tickets
---
Everybody does a tour in El Nido, hence it's inevitable not to go on a tour! The offers vary from Tour A, B, C and D. That's just how it is and you can't change it. We were hoping for some more individual trips, but it seems like this is unintended there.
Most people book Tour A, Tour C or a combination from both. We wanted to do something apart from the mainstream and decided to do Tour D, but Tour B is also recommended. Actually, we didn't get the standard Tour D, but rather some kind of "remix", because our tour had some stops that were not on the actual route of this very tour.
It wasn't bad at all, actually pretty good! I was totally satisfied at the end and in some cases we were the only people on the beach. Just the way I wanted it to be.
Off to paradise
In El Nido we were staying at Island Front Cottages, just a little bit out of town. The Island Front hotel has two buildings – one with aircon that is slightly more expensive and another one, which is the low-budget version with fan only. To the "town" in El Nido it's only 5 to 10 minutes by Tricycle and 20 to 30 pesos per person, depending on your bargaining skills.
I can definitely recommend you this hotel and above all, it's a little bit cheaper than in El Nido town – especially during low season. With some good bargaining you can get a fan room for about 700-800 pesos a night.
In this hotel we booked our tour and we were picked up directly at the hotel's beach after breakfast. After all this days of raining at the beginning of our stay, we were lucky again and we even had the whole boat for ourselves. No other guests – great!
We just had to walk a short while across the flat water. Since in the morning there is low tide, we entered our "Banca" a little bit more far from the beach and eventually drove out to the ocean.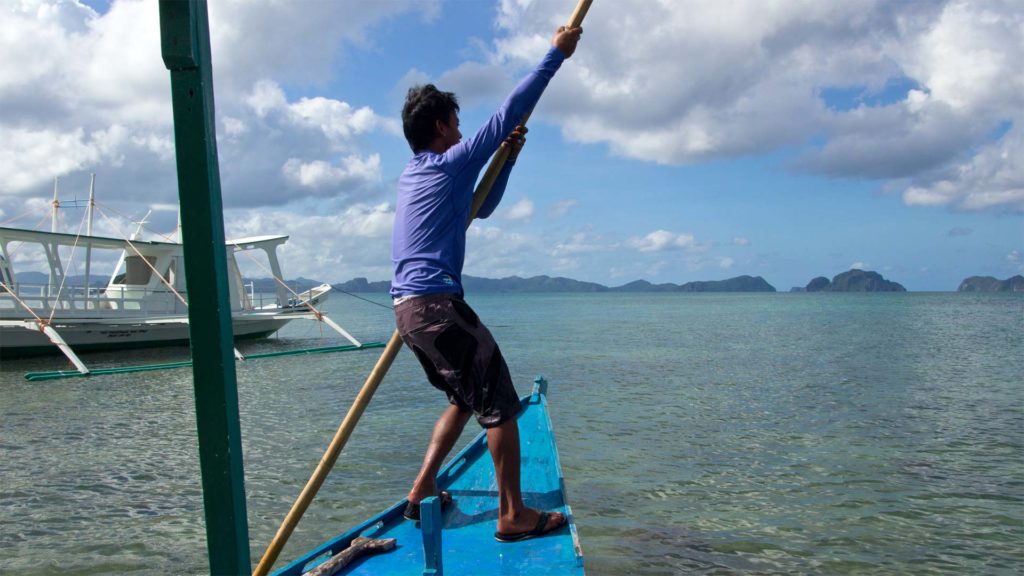 Both our boat drivers were super nice and made this trip as comfortable for us as it was possible on this kind of wooden boats. We passed many rocks and islands (for example the Seven Commandos Beach) until we arrived at our first destination.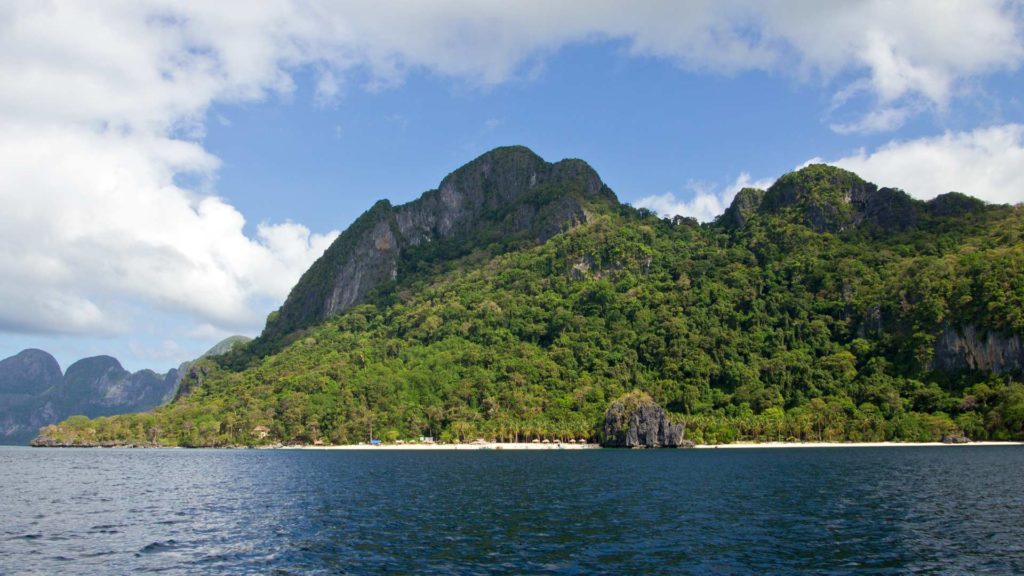 Helicopter Island
Our first stop was the Helicopter Island. The island is supposed to look like a helicopter without rotor blades. Well, maybe you can see that with much imagination but for me personally, it was looking more like some kind of huge hippo.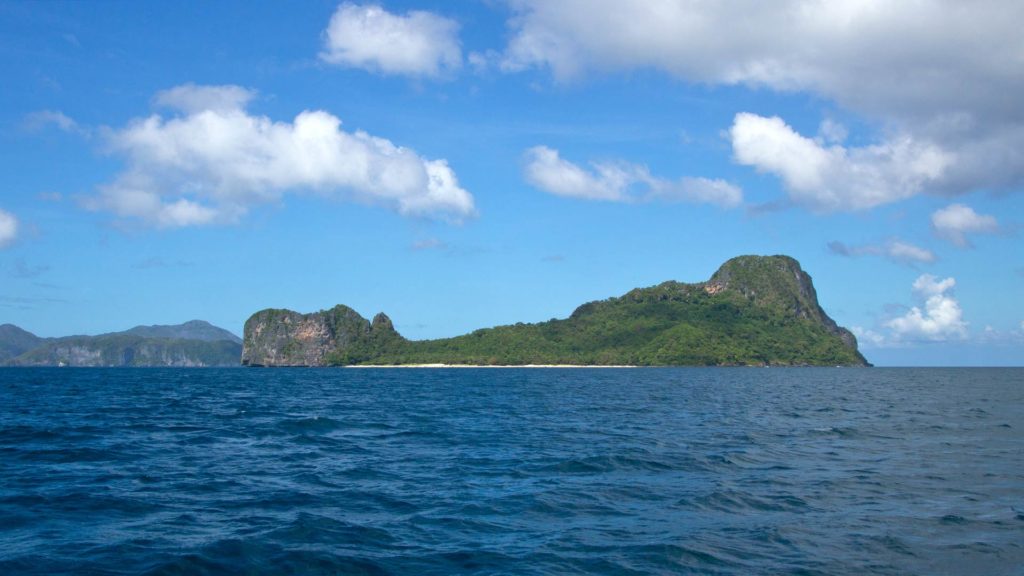 Normally, this island isn't part of Tour D, so we were surprised by this stop. But still happy, because the water looked really amazing there. On this morning there were not many other boats so we could – more or less – have a nice swim there. Unfortunately, the sea was still very rough and there were many waves. Nevertheless, it was a nice first stop!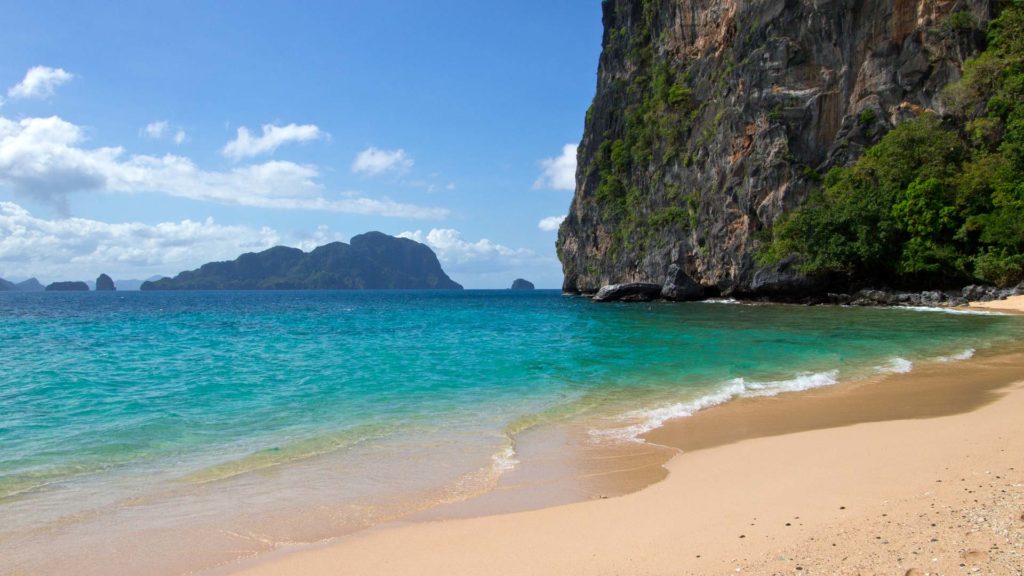 Cadlao Lagoon
The Bacuit archipelago of El Nido has many lagoons and therefore our next stop was one of these dreamlike lagoons. According to our driver, the Cadlao Lagoon doesn't have as many visitors as the better known lagoons like Small Lagoon, Big Lagoon and the Secret Lagoon.
Then we entered the lagoon and I can only say two words: a dream! It was probably the most turquoise water I have ever seen and it was so quiet there. There was only one other boat a bit more outside and 2 canoes that made it to this place. But after a few minutes we had the complete lagoon only for ourselves. We took pictures, visited the tiny beach in the lagoon and just relaxed in the water.
A really beautiful tour, we were already impressed at this moment. Everybody told us not to do Tour D, but we were happy and it even got better.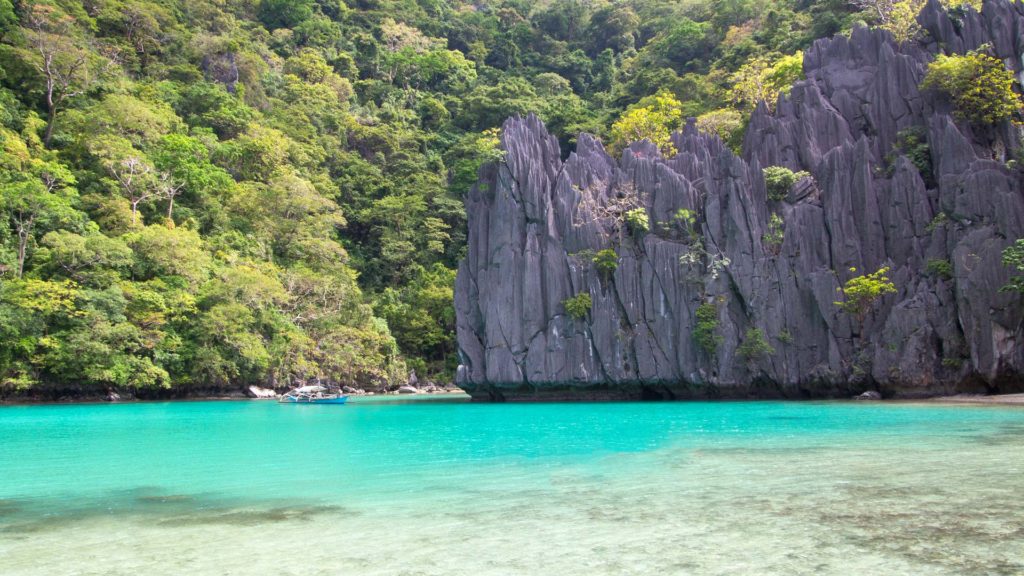 Pasandigan Beach
Our next station was also located on Cadlao Island. The Pasandigan Beach was our destination for a delicious lunch. Even from the far the beach looked like paradise and the impression from far wasn't deceptive!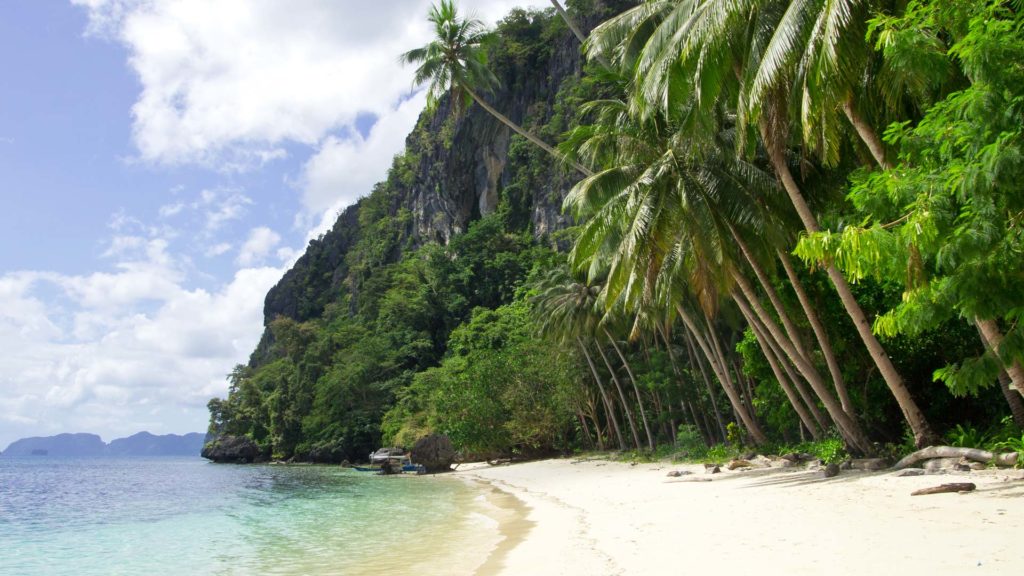 Also here, we were almost alone. Simply wonderful! A fine white beach and clear turquoise water – as we just found paradise. This is exactly what I expected from the Philippines or from Palawan. It didn't disappoint me and so we enjoyed the 2 hours of lunch with fresh grilled fish, chicken and pork, rice, salad and fruits.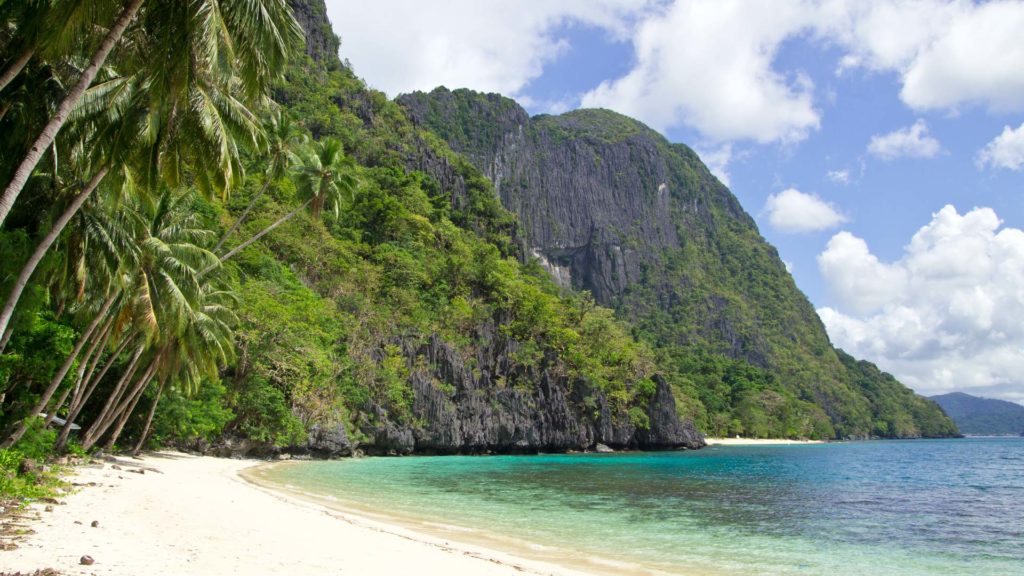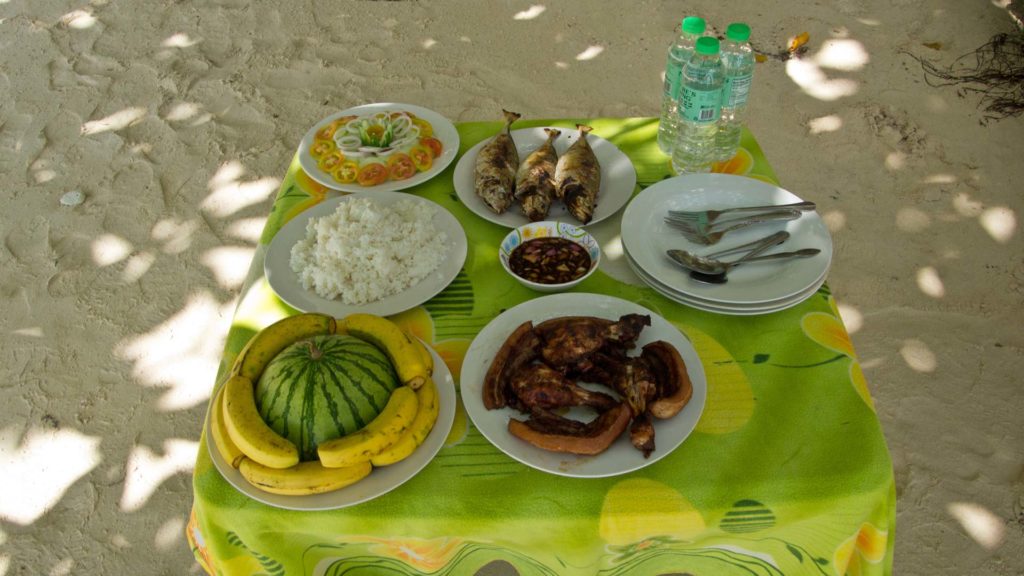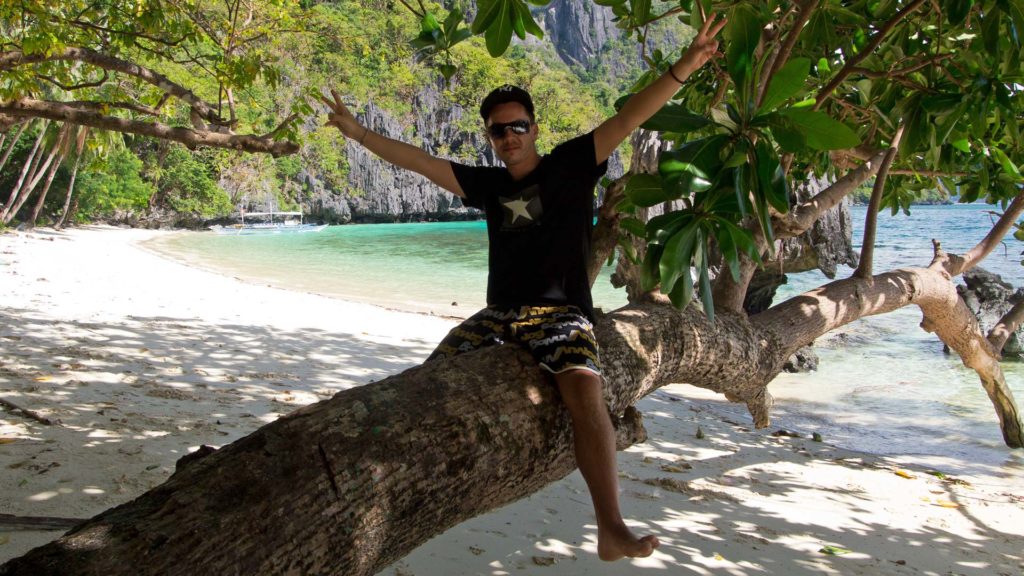 If you like snorkeling, you will find a beautiful underwater world here as well when you swim a little bit more far outside.
Paradise Beach
After that we continued the trip along the coast of Cadlao Island to our fourth station, the Paradise Beach. This place was awesome, too. I don't wanna tell you the same again and again so that's why I let our pictures speak for themselves: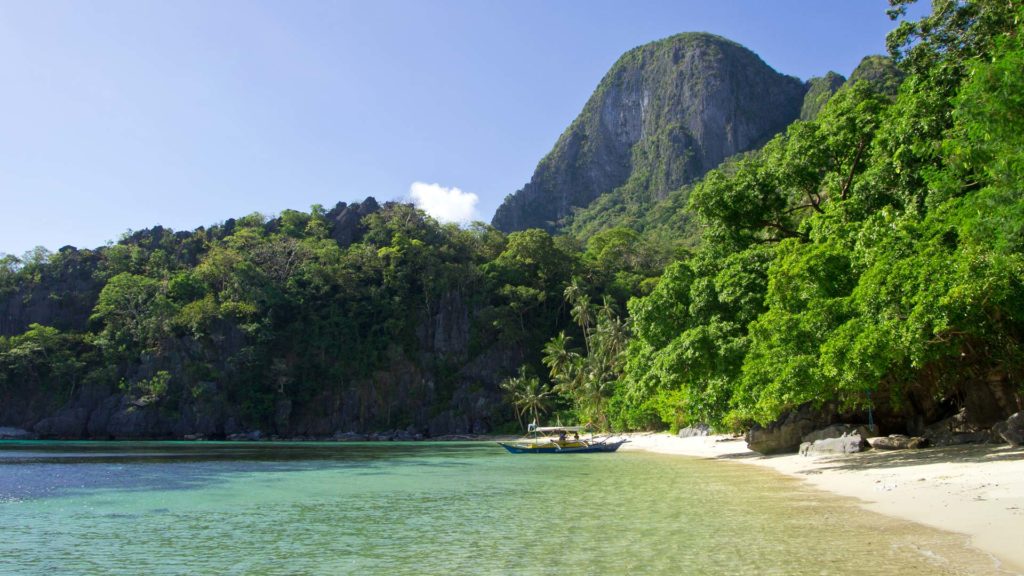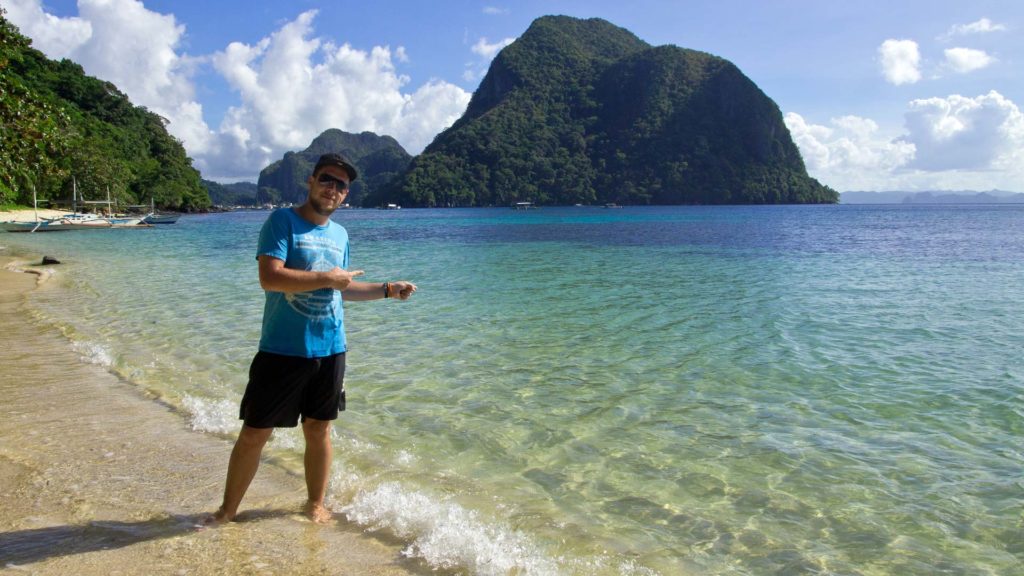 Papaya Beach
The fifth and last stop was the Papaya Beach. Here it was slightly more crowded and we even saw some people from our hotel that actually have booked a different tour. Like I mentioned before, it wasn't actually a strict Tour D, but more a kind of remix. There were beaches missing that were on the itinerary and with the Helicopter Island and Papaya Beach we had 2 destinations that weren't actually part of this tour.
Since we already had enough sun at the other beaches, we just bought ourselves a nice fresh coconut and spent the time in a shady spot to relax only.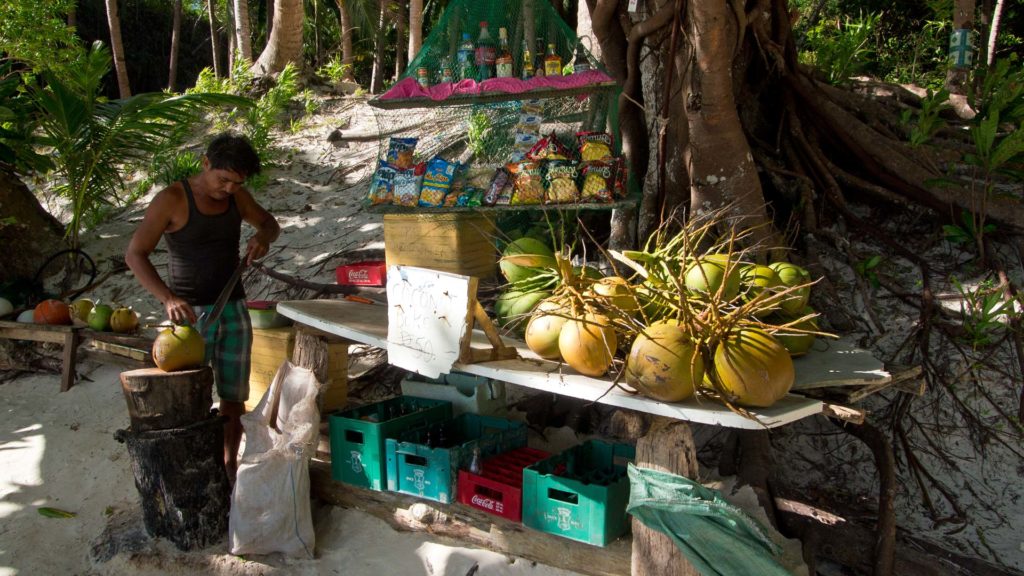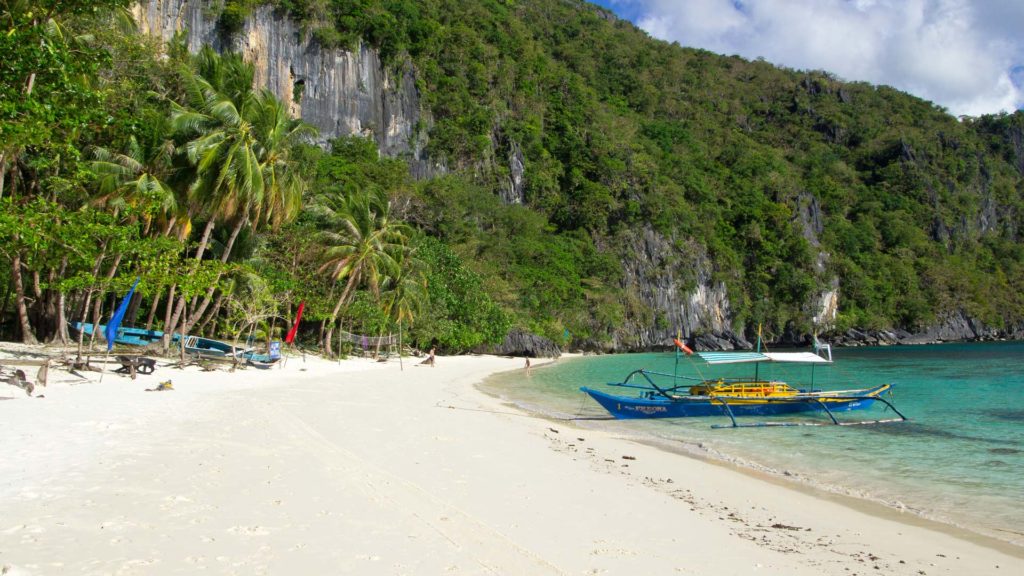 After all, a really beautiful day came to an end and left us truly impressed by the El Nido archipelago! I can definitely recommend you this kind of tour, because you will be almost alone at the beaches and despite all those standard tours, we didn't have any mass tourism on Tour D. This is what we expected from the tour and finally got it.
Prices and duration
You can book the tours directly in your accommodation, in one of the plenty small tourist offices in El Nido or online in advance. The price sometimes varies from office to office.
The bottom line is that the price will be between 800-1200 pesos per person, lunch included. The day trip takes about 6 hours. If you wanna go snorkeling, some vendors will charge you 100 pesos extra for the mask.
Plan your trip to El Nido now
More hotel recommendations for El Nido:
Popular routes to El Nido:
---
Have you ever been to a tour in El Nido? Which one did you do and how did you like it? Let us know in the comments below!