Dieser Artikel ist auch verfügbar auf: Deutsch
Right now it's my second time in Chiang Mai and I never thought I would say that, but I love Chiang Mai!
Chiang Mai experiences and why we like the city so much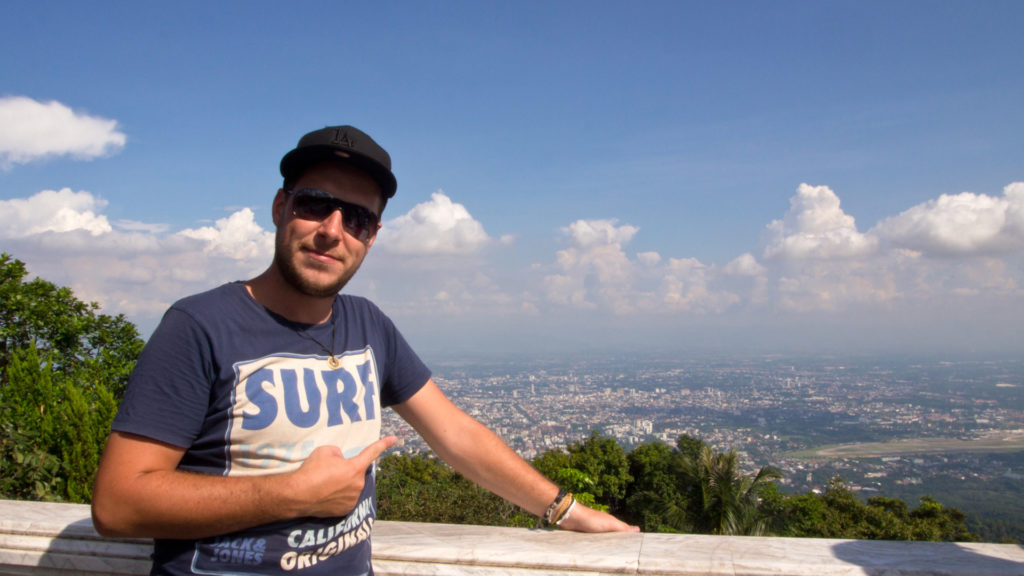 ---
How to get to Chiang Mai
Accommodation in Chiang Mai – our hotel tip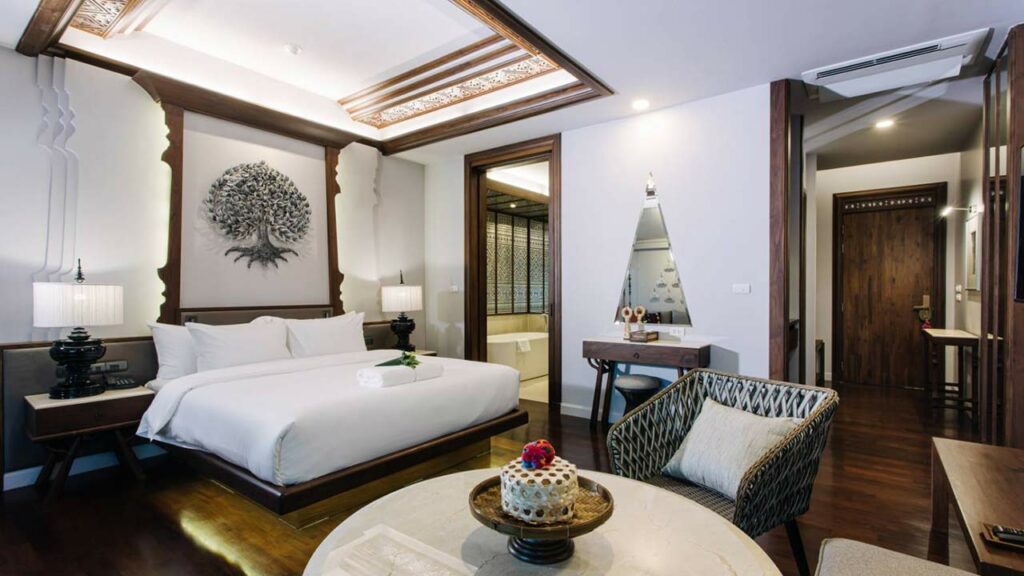 Chiang Mai: Tours and tickets
---
Memories of Chiang Mai
Last year I paid a 4 days only visit to Chiang Mai during my world trip. Not enough time to really get to know the city. I realize that just now, because the city is showing me a whole different picture than it did the last time. Maybe I was unexperienced with traveling or maybe it was kind of how I wanted to see Chiang Mai.
It was a sleepy and cozy little town with not so much going on around here. Quite relaxing and just perfect to start a six-month trip!
How Chiang Mai really is
Now, about 20 months later, I was really surprised when I arrived at Chiang Mai. The city is huge and there are share taxis, cars, vans and scooters everywhere. Markets, temples, shopping malls on every corner and you can't use the word 'quiet' anymore.
I kind of liked the sleepy Chiang Mai from my apparently wrong memories, but bad – was this bad? No, of course not. I was just different!
The first days I had to arrange myself with the fact that it was so much different than I thought. But that went by quite fast.
Meanwhile, I'm already staying 3 weeks here in Chiang Mai and just extended my stay for another week. The city just grew dear to my heart.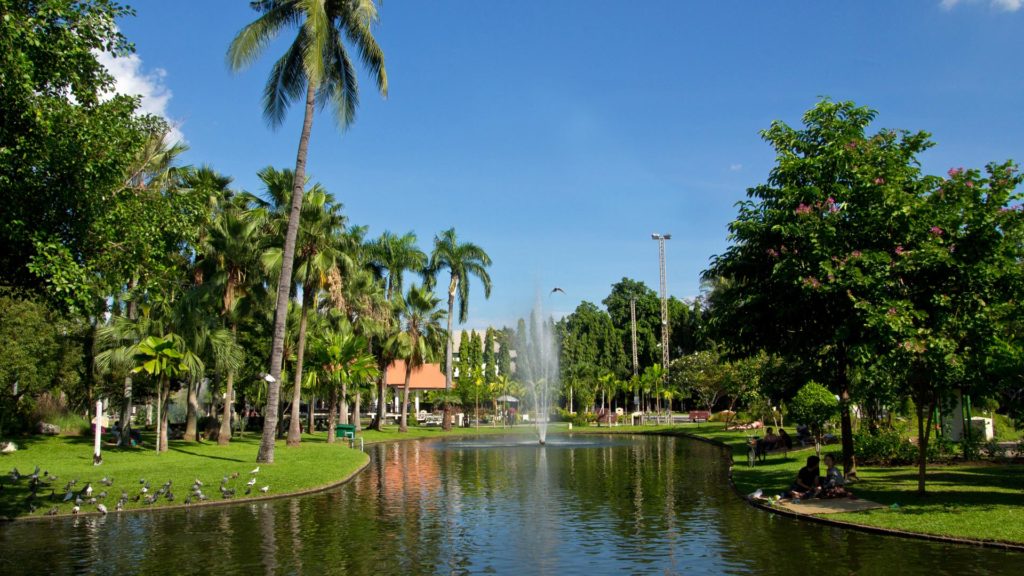 Why do I love Chiang Mai at all?
A question that you – if you ever have stayed and spent some more time here – could probably answer easily.
It's a mixture of everything. The atmosphere of a large city and sometimes inside of the old town of Chiang Mai the city feels quite small at the same time.
The really kind and friendly locals and the relaxing life, which is the case in most parts of Thailand.
The unbelievably delicious restaurants that serve not only the amazing Thai dishes, but rather some specialties from the north. I never tried that before, but I especially love Khao Soi (a curry noodle soup).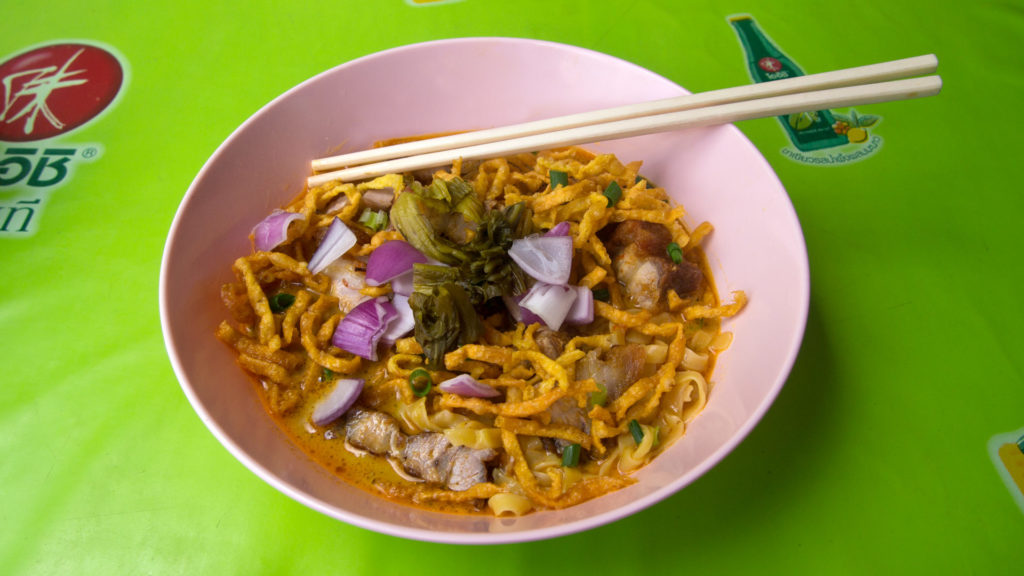 The indescribable amount of beautiful temples. Behind every corner there is waiting a new one for me to be discovered and I just can't get enough of it.
The markets with the Walking Street on Saturdays and Sundays. And during the week there is a Night Bazaar with numerous shops along the street that keeps you quite busy.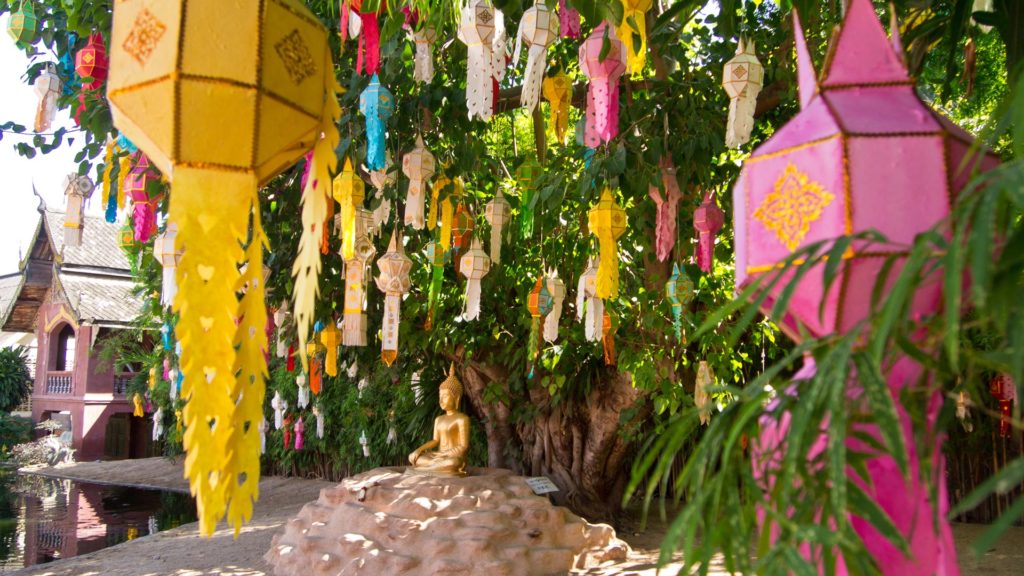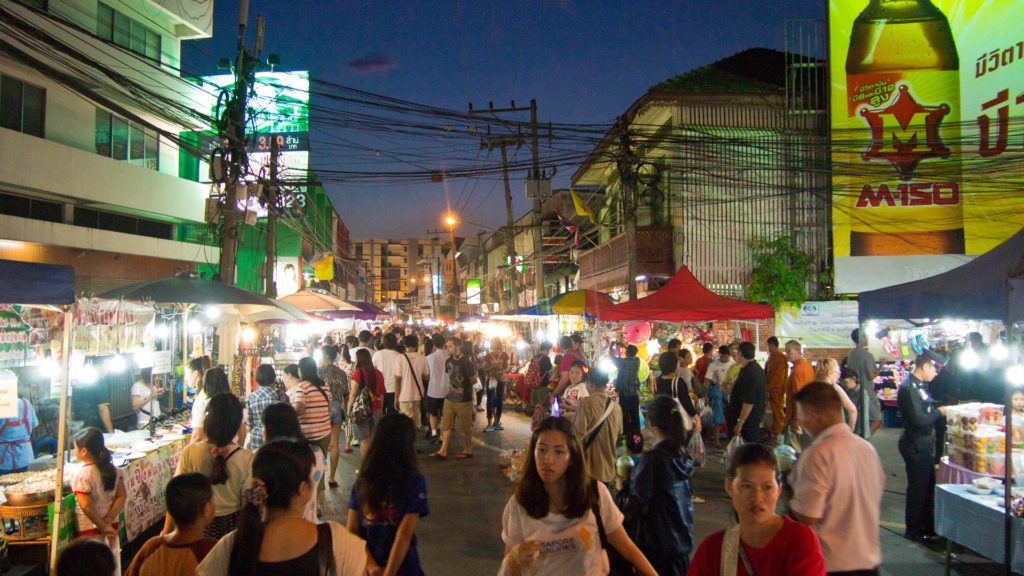 Not to forget to mention all the people I met here. Sabrina from Just One Way Ticket and her boyfriend GK, Jeremy from Reisewerk, Mike, who's doing his TEFL course in Cambodia right now and just launched his blog Travel Teach Learn Grow and many more. There is a huge scene of bloggers, expats and Digital Nomads over here. A place where it's quite hard to feel alone. 😉
Of course you meet a lot of travelers here, no matter if Backpackers or just people on a regular vacation. The city if full of visitors from around the world.
There is always something going on and it never gets boring, at least if you like to go out! Especially during November, when the Yi Peng and Loy Krathong festival is being celebrated. Maybe another reason that made me mad about Chiang Mai.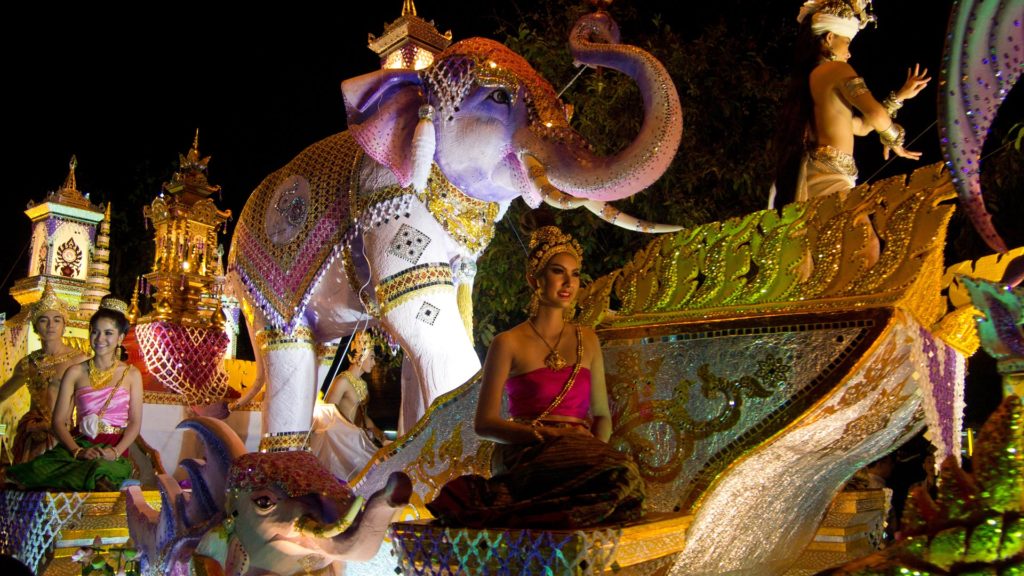 But something's missing
There is one thing about Chiang Mai, which makes it hard for me to talk about a perfect place. The ocean!
I love the ocean and I love the beach. Yes, I'm a beach lover and I wish Chiang Mai had one, then the city would be just perfect!
I'll stay here for a while, but soon I have to move on. The beach is already calling my name!
Nevertheless, the city just fascinates me so much that I will have spent about a month here before leaving. 😉
Should you visit Chiang Mai?
Definitely! Chiang Mai is amazing and I think everyone and of course you should visit the city while traveling around Thailand.
How long you stay is up to you, but keep in mind that you might stay a bit longer here than planned. The city is kind of magical and doesn't let you go so easily!
Have you ever been to Chiang Mai? Did you like it, like I do? I'm curious about your experience, so just leave me a comment right now!
Photos: Photo 1 (hotel recommendation): T-Heritage Hotel