Dieser Artikel ist auch verfügbar auf: Deutsch
Thailand has a lot of national parks, and deciding which ones to visit can be tough. Some of them are just a little more than a small waterfall, and they can feel like they only exist as a way to collect fees. Others are stunning but so popular you can't take a single photo without other people in it. Then there are the hidden gems, the ones that few people go to but that are absolutely worth traveling for.
Hidden gems – 5 Thai national parks
There's one caveat to add here, which is that these parks are popular with Thai tourists and so they can get busy on weekends and holidays. Go during the week though, and you'll have these five amazing Thai national parks mostly to yourself.
---
1. Khao Sam Roi Yot National Park
If you're a traveler who loves variety, this is the park for you. Khao Sam Roi Yot features more diversity of landscape and habitat than pretty much any other park in Thailand. Here you'll find limestone mountains studded with caves and topped with viewpoints, beaches, areas of jungle, and a fantastic boat ride you can take through a mangrove forest with limestone karsts towering over you. For a lot of people though, the highlight here is Thailand's largest freshwater wetland where you can also take boat trips, or explore from an elevated boardwalk.
The park's most famous feature is the beautiful Phraya Nakhon Cave, and this is the one place here that can actually get fairly busy. Most visitors go to the cave and then leave before checking out the rest of the area, and while the cave is definitely worth seeing, you shouldn't miss the rest of this park either. Khao Sam Roi Yot is located in Prachuap Khiri-Khan Province, 45 minutes south of Hua Hin.
2. Pha Taem National Park
Tucked away in Ubon Ratchathani Province in the Southeast corner of Isan, Pha Taem National Park really flies under the radar, but it makes a journey here completely worth it. Two features combine here to make this area unique: The first is the soft sandstone geology that is carved by water and erosion into some incredible features.
The second is the mighty Mekong River that flows along the edge of the park forming the border between Thailand and Laos. The main feature of the park is a sandstone cliff rising up above the Mekong River valley. From the top, the views are stunning. Then a path leads you down to the bottom where you see that the cliff edge you were just standing on is a lip now hanging right over your head. The cliff face has some 3,000-year-old paintings depicting scenes of hunting, fishing, and farming in the area.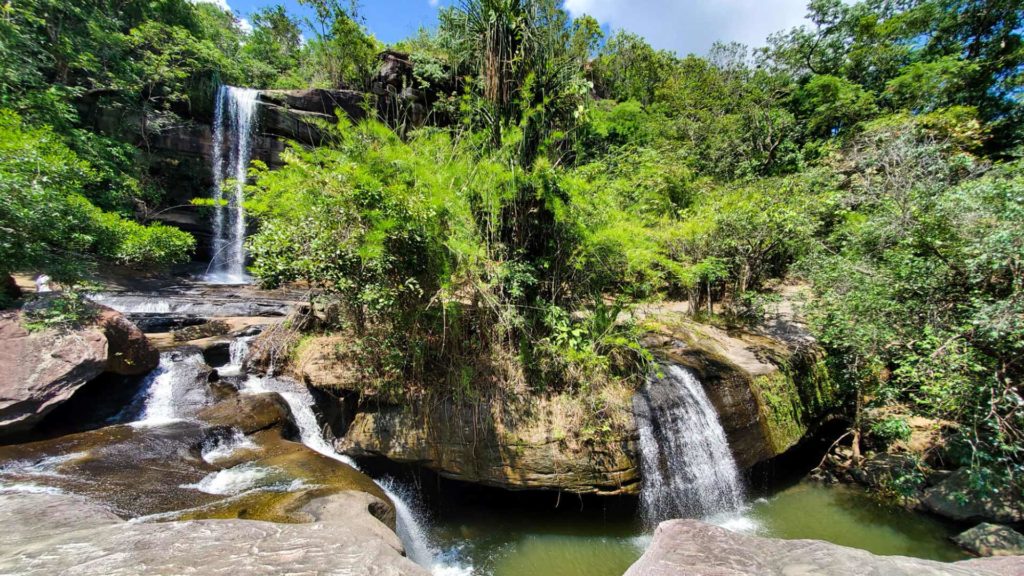 The park also has some fascinating formations of sandstone where erosion has carved away rock to create huge mushroom-like statues. And fans of waterfalls will love this park for its unique cascades. The sandstone makes these waterfalls different than those found anywhere else in Thailand. As the water swirls, it bores out holes in the soft rock creating deep pools, great swimming holes, and hidden nooks underwater. There's even one waterfall where the water doesn't fall over a cliff edge but through a hole in the roof of an overhang.
3. Kaeng Krachan National Park
Considering Kaeng Krachan is Thailand's biggest national park, this park in Phetchaburi Province sure doesn't get all that many visitors. As the largest protected area of jungle in the country, this area has some of the highest diversity of wildlife in Thailand. There is a healthy population of wild elephants here which are frequently seen. There are also troops of adorable dusky leaf monkeys that are easily spotted. And while you almost certainly won't see them, this park still has populations of some of Southeast Asia's most endangered animals including tigers and clouded leopards.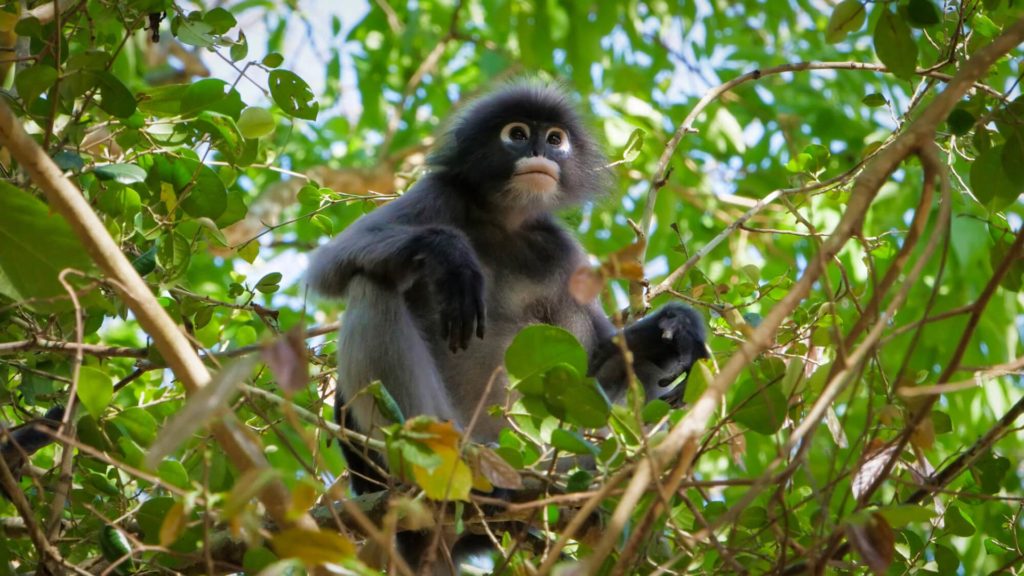 There are three areas of the park. In the south is Pala-U waterfall, a popular day trip from Hua Hin. To the north, the reservoir created by Kaeng Krachan dam is lined with small resorts and campgrounds popular with Thais on weekends. Where you'll want to go for wildlife viewing is Ban Krang Camp in the heart of the park. You don't even need to leave the campsite to see dusky leaf monkeys, porcupines, and great hornbills, but there are also a few beautiful hiking trails through the jungle where you never know what you might encounter. This is also one of the most popular areas in Thailand for bird watchers. Bring your own tent, or rent one for cheap from the park, and just let nature wash over you.
4. Huai Nam Dang National Park
Thousands of tourists pass by the entrance to Huai Nam Dang National Park every day, but few of them ever go in. That's their loss and your gain if you visit. Located right on the border between Chiang Mai and Mae Hong Son Provinces, the road to Pai passes right in front of the park.
The main visitors center has some bungalows that can be rented and is located at a stunning viewpoint that is an amazing place to watch the sunrise. Some bungalows sit right on the edge of the mountain and you can get the view from your front porch. This area also has a beautiful, tiered botanical garden that is really well-maintained. Where some national parks feel like not much more than a money grab, Huai Nam Dang gives you the sense that they're really investing the entrance fees into the park.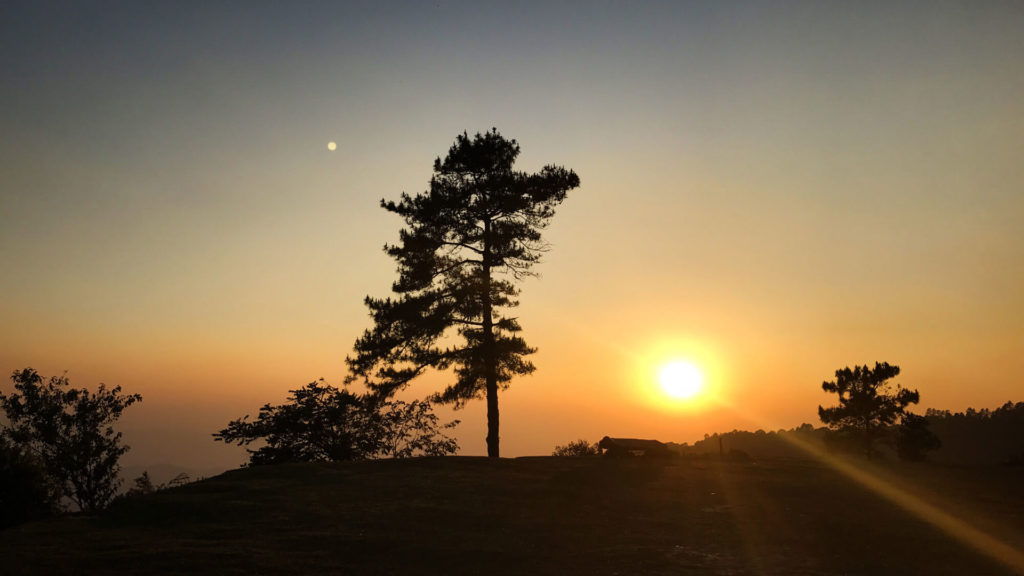 A few kilometers from the visitors center, there is a large campground perched on a ridge with views out over the mountains to either side. You can camp here with your own tent, or rent one from the park. There's not all that much to do here but enjoy the peace and quiet, take in the views and that's what's so great about it. There's a small stand of pine trees which are covered in beautiful white orchids, and the road that brings you here does continue along the ridge for a long way, so if you're feeling restless you can hike along and find lots of amazing views along the way.
5. Mu Koh Chumphon National Marine Park
The area around Koh Samui, Koh Phangan, and Koh Tao has some beautiful islands and clear water, but it sure gets crowded there. Not so far north of there, however, is an almost undiscovered paradise: Mu Koh Chumphon Marine Park. Few foreign tourists travel to Chumphon Province, but it's absolutely worth checking out.
There is no accommodation on the small islands that dot the park, so day trips are the way to see it. You'll find some pristine islands and beaches, and beautiful reefs that are great for snorkeling and diving. Whale sharks are not uncommon here. The best part about it all is you'll have each beach and snorkeling spot almost completely to yourself!
---
About the author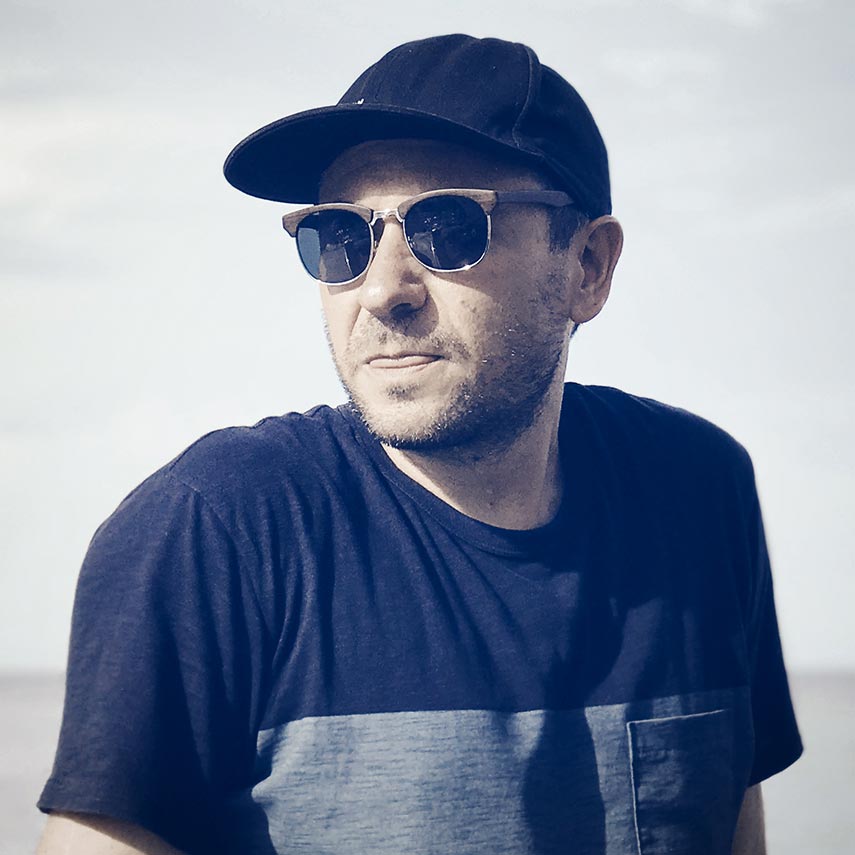 Ben Schaye is from Chicago and has lived in Thailand for over six years. He makes videos and blogs about the Land of Smiles at It's better in Thailand.
Have you even been to one of these Thai national parks? Do you know any other hidden gems? Leave us some feedback in the comment section.
Gast
Dies ist ein Gastartikel. Falls du Fragen oder Anregungen zum Thema hast, schreibe sie einfach in die Kommentare oder kontaktiere den Gastautor direkt auf seinem Blog.