Dieser Artikel ist auch verfügbar auf: Deutsch
On our first trip to Japan we also spent a few days in Kyoto. We explored the city and the surrounding area in detail and made many new experiences. One of them was to stay in a traditional style Japanese room.
Review: Seibido Inn Kyoto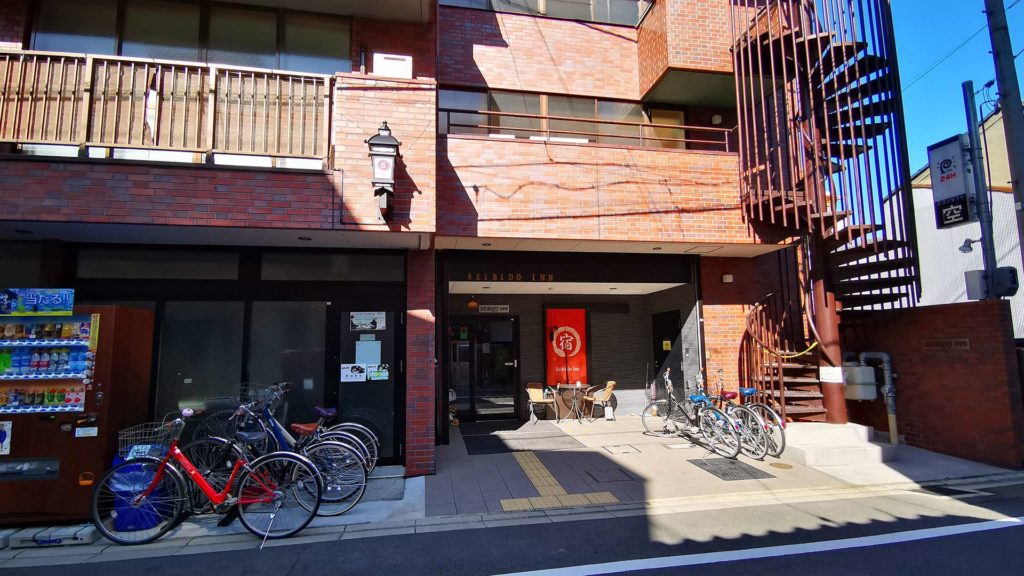 The Seibido Inn in Kyoto kindly invited us to a stay. In this article we would like to give you some impressions and at the end of the review you will find out if we liked it.
---
Check rates and availability at the Seibido Inn
---
Location
The Seibido Inn is located in a pleasant quiet side street, where you will also find a Family Mart nearby. The nearest bus station as well as a subway station (Kyoto Shiyakusho-mae) is only a few minutes walk away and you can also reach the center of Kyoto on foot within a few minutes. The popular district Gion is a 15-minute walk away. We liked the location of the Seibido Inn very much.
Tip: Just across from the Family Mart there is a great little French bakery with the name Boulangerie Liberte, which offers delicious bread and rolls. You can also buy some baguettes in the morning to take away before exploring Kyoto, because the Seibido Inn itself does not offer any breakfast.
The Seibido Inn
Upon arrival at the Seibido Inn, which we found very quickly from the train station, we were greeted warmly at the front desk and the check-in went smoothly. The staff at the Seibido Inn speaks good English and will gladly help you with any questions. Kaoru and Giovanni were both always very friendly and helpful. Note that in every accommodation in Kyoto you have to pay an accommodation tax of currently 200 yen per night and per person – for us it was a total of 1200 yen for 3 nights.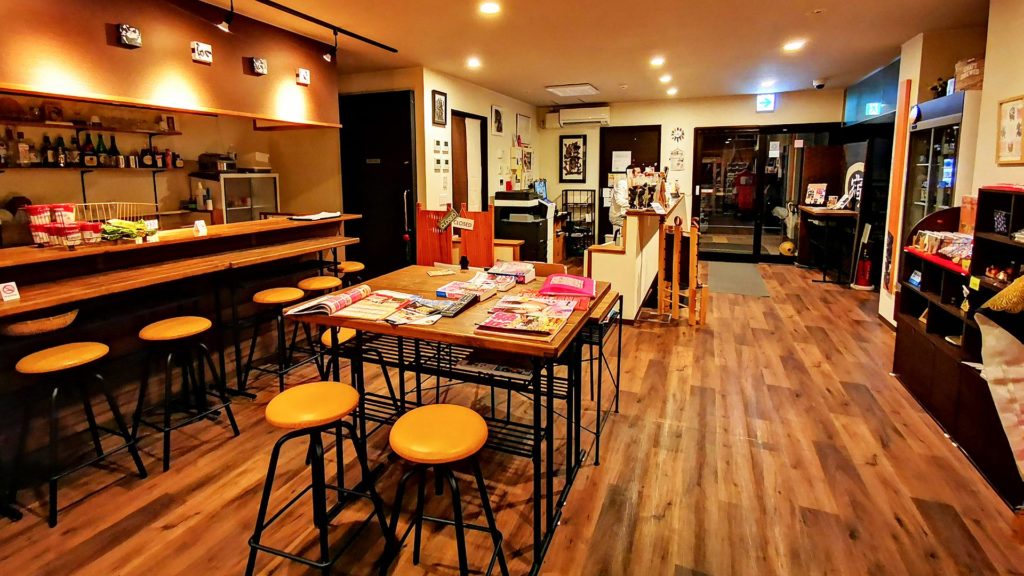 The reception area has a kitchen and a common area, which you can use without restriction. There is also a bar or fridge with cool drinks, including a small selection of beers. As mentioned earlier, no breakfast is offered, but you get free coffee and tea in the kitchen. A room with coin-operated washing machines and tumble dryers is also at guest's disposal.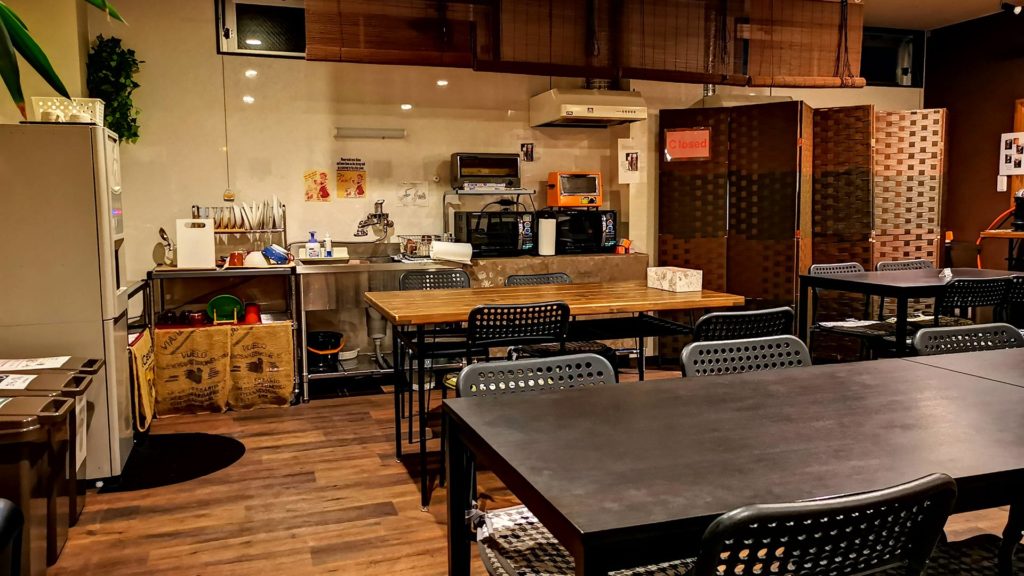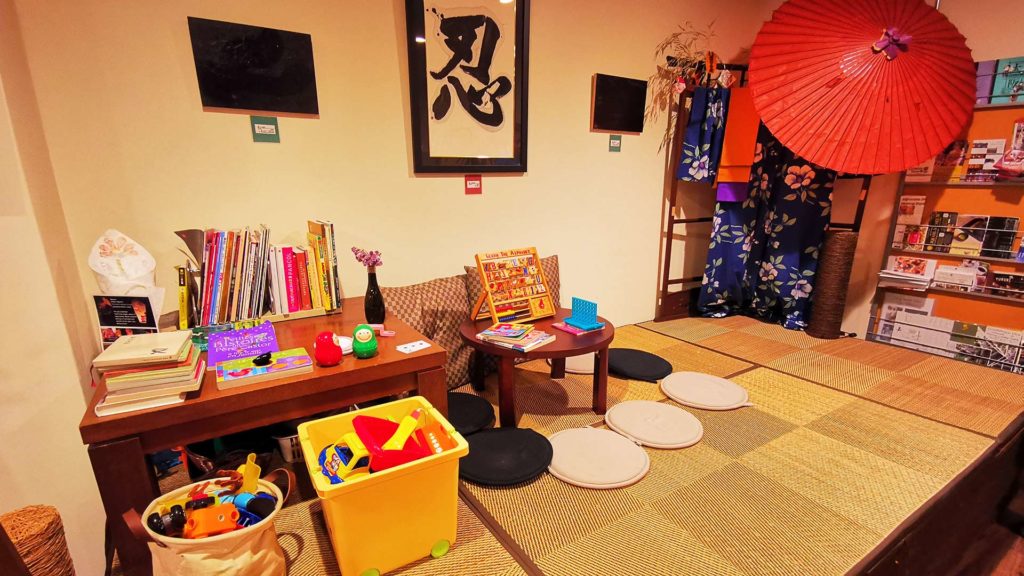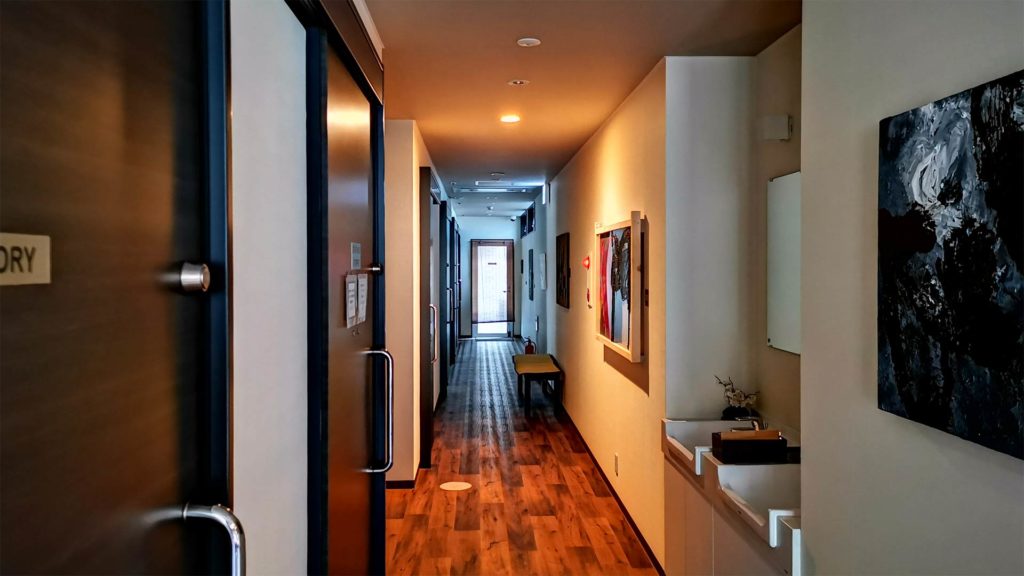 Even though we did not use it ourselves, we think it is great that you can rent bikes for free. Thus, you can explore Kyoto wonderfully on 2 wheels. However, we preferred to walk or take public transport.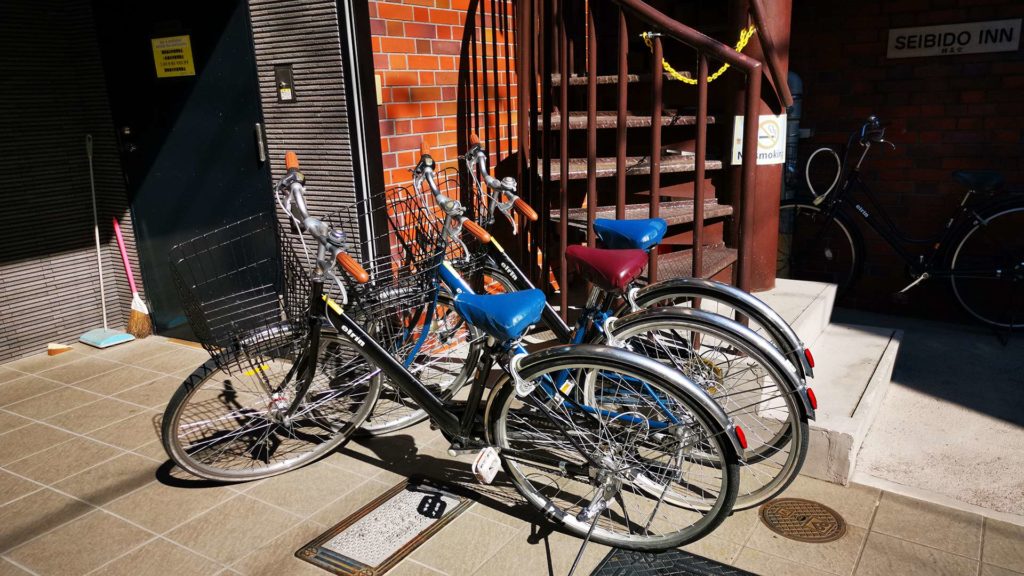 Our room
The Seibido Inn offers different room types, all interior in traditional Japanese style. Apart from dorm rooms, the categories are: Economy Room, Standard Room, Superior Room, Superior Family Room and Premium Room. We ourselves have stayed in the Standard Room and would like to limit ourselves to this room type only in our review.
The room size is 15 square meters, which is a bit larger by Japanese standards. The nights before we had a normal hotel room in Tokyo and they were significantly smaller. There is enough room in the Standard Room for 3 people.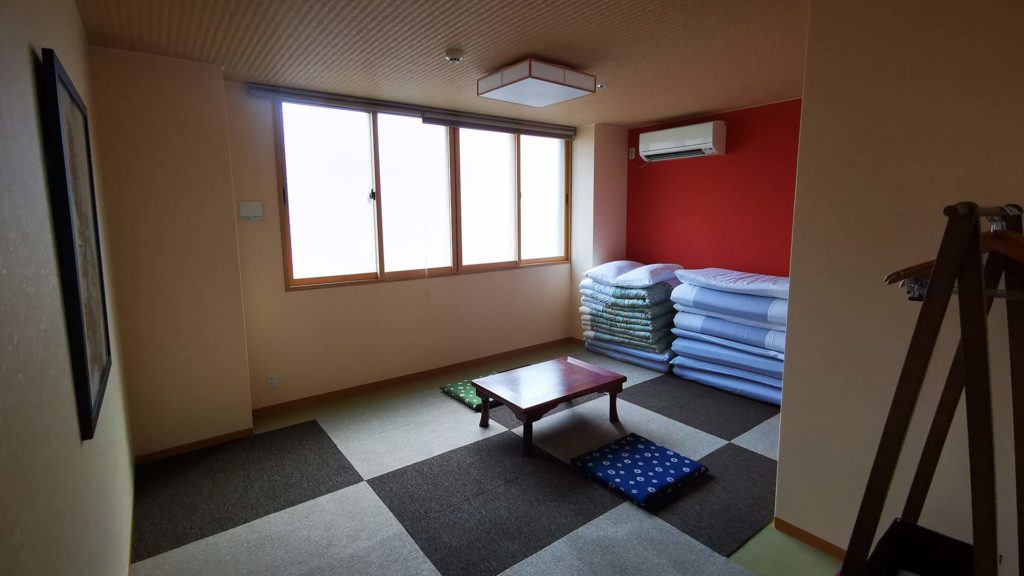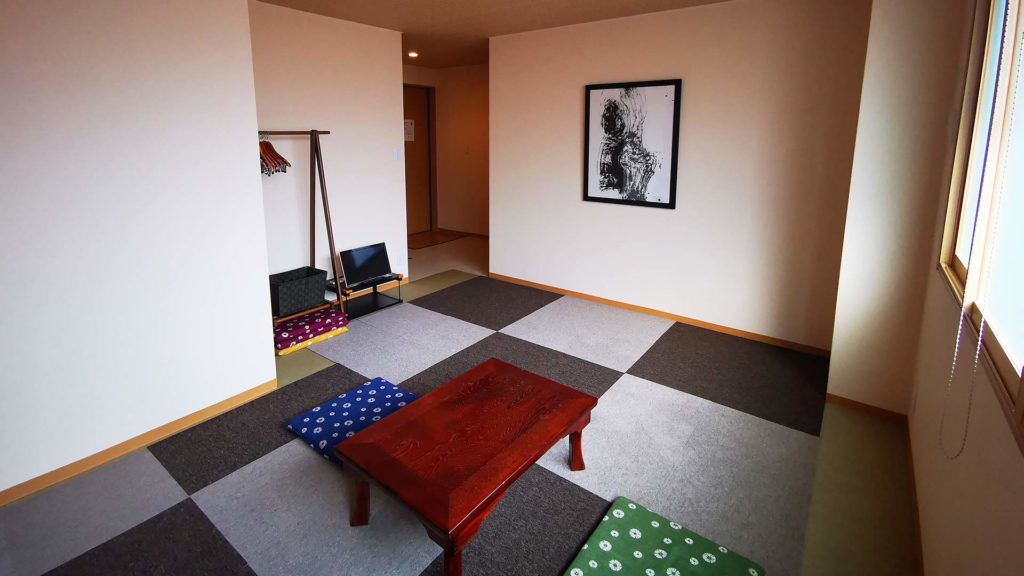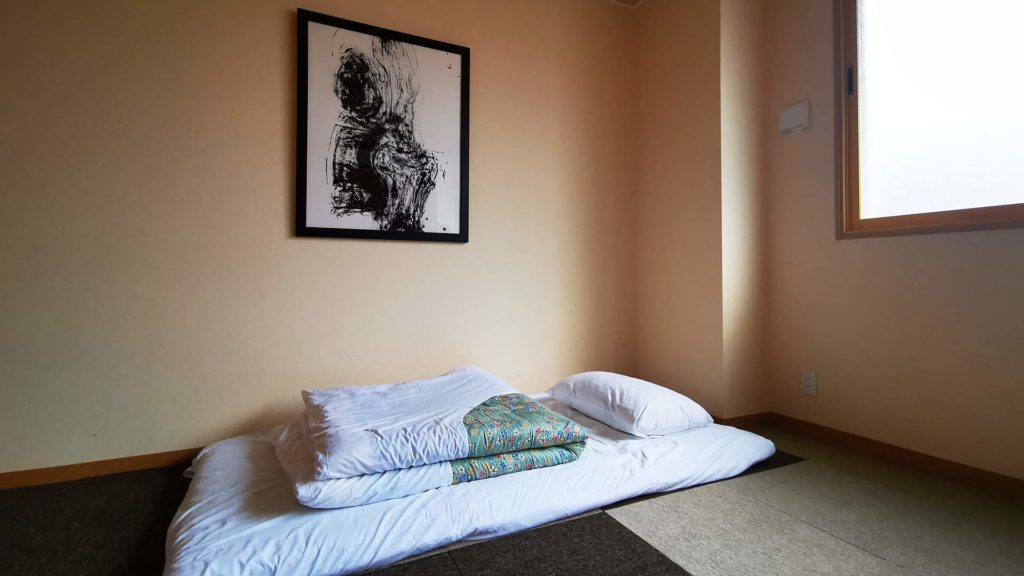 What you will notice immediately is that there are no beds. At least not as you know them from other rooms. The traditional futon beds were more comfortable than we expected. Otherwise, the air-conditioned/heated room has a very minimalist setting. Nevertheless, there is a TV, a small low table, hair dryer, kettle and a fridge. The Wi-Fi in the room and in the common area is fast and worked perfectly – this is of course always very important to us.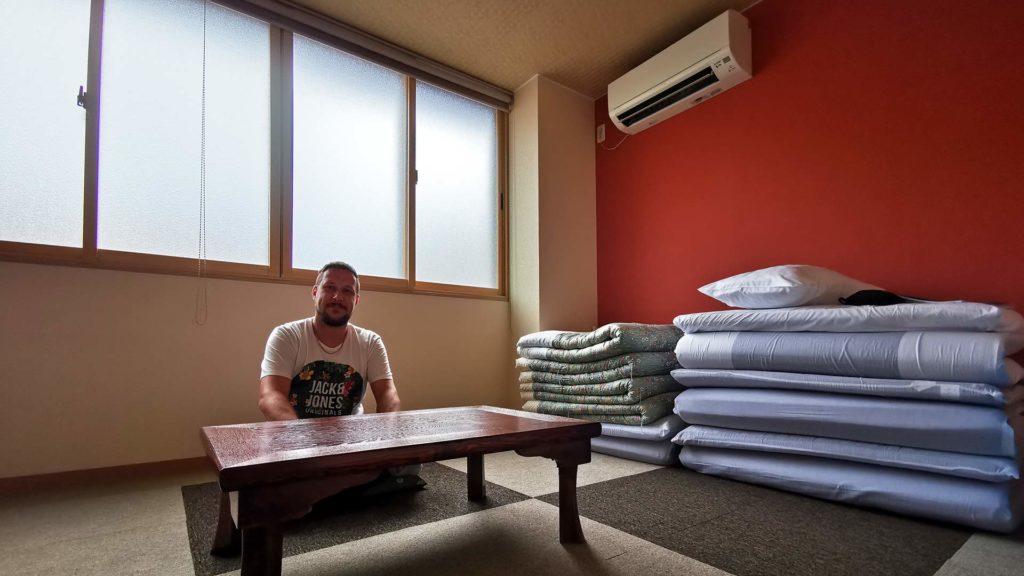 The bathroom is however quite small – this is often the case in Japan. Still, we would appreciate a bit more space here. As the Seibido Inn is eco-friendly, fresh towels are only available every 2 days. The housekeeping does not come daily, which is totally fine for us. Even garbage is always separated and the combination of sink and toilet flush is a good idea.
Conclusion
Our time in Kyoto was great and it was an interesting experience to stay in a room at the Seibido Inn. If you're used to classic hotel rooms, you're probably going to be a little surprised that you have to make your own bed. But on the classic futon beds we really had a good sleep and the minimalism in the room has probably also contributed to that.
If you want to make a whole new experience on your trip to Japan, then we can definitely recommend this guesthouse. Not only because of the rooms, but also because of the pleasant and quiet location.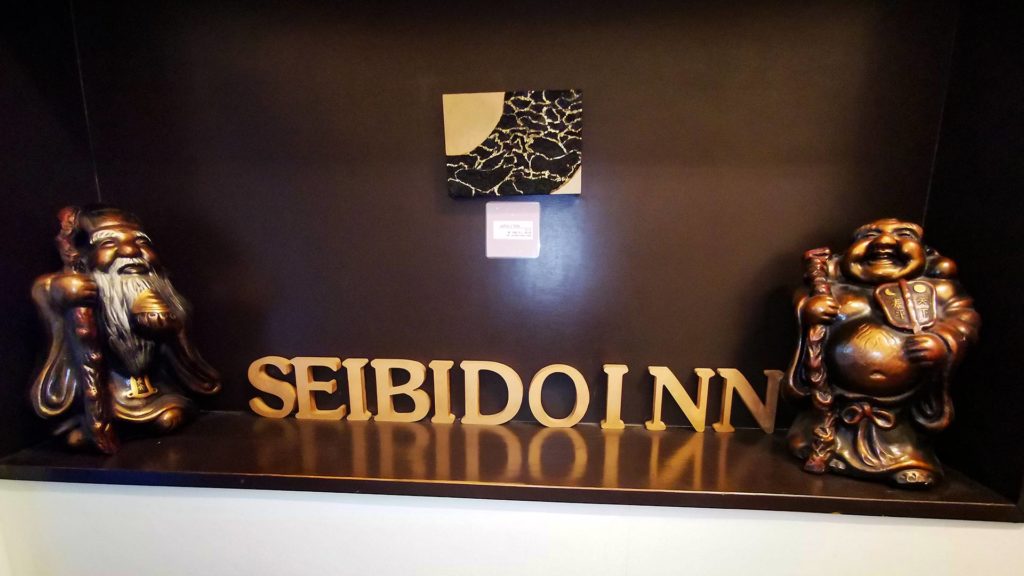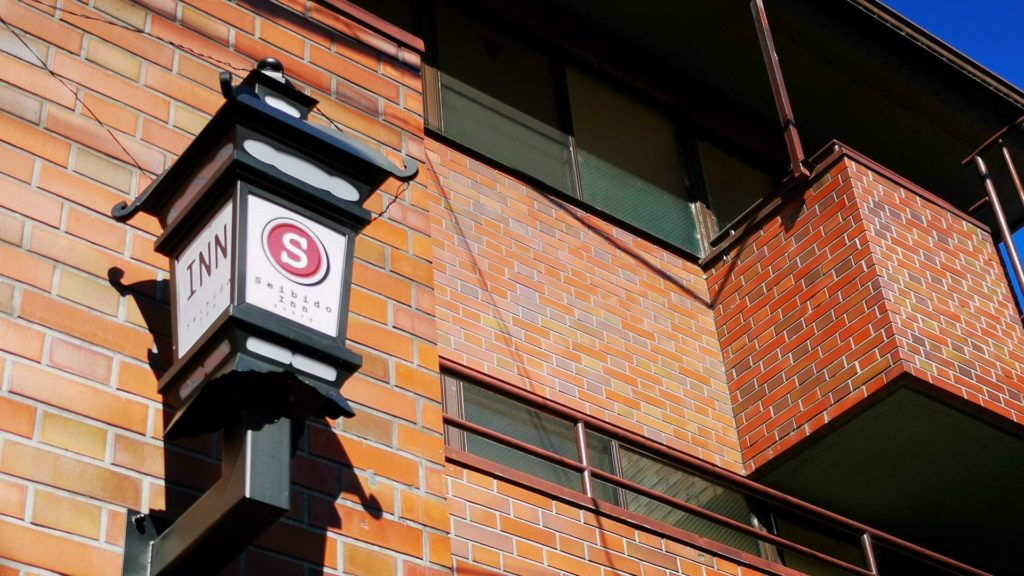 Advertising notice: We have been invited to stay at the Seibido Inn Kyoto. Opinions are freely written and, as always, our own. We only recommend hotels that we like!