Dieser Artikel ist auch verfügbar auf: Deutsch
You can't argue about two things in Phuket, the beaches and nightlife. These are the two main reasons why many people fall in love with Phuket. Speaking of beaches, you might have heard a few names already. Take a walk on the seaside and explore the beaches on your own.
How about the nightlife?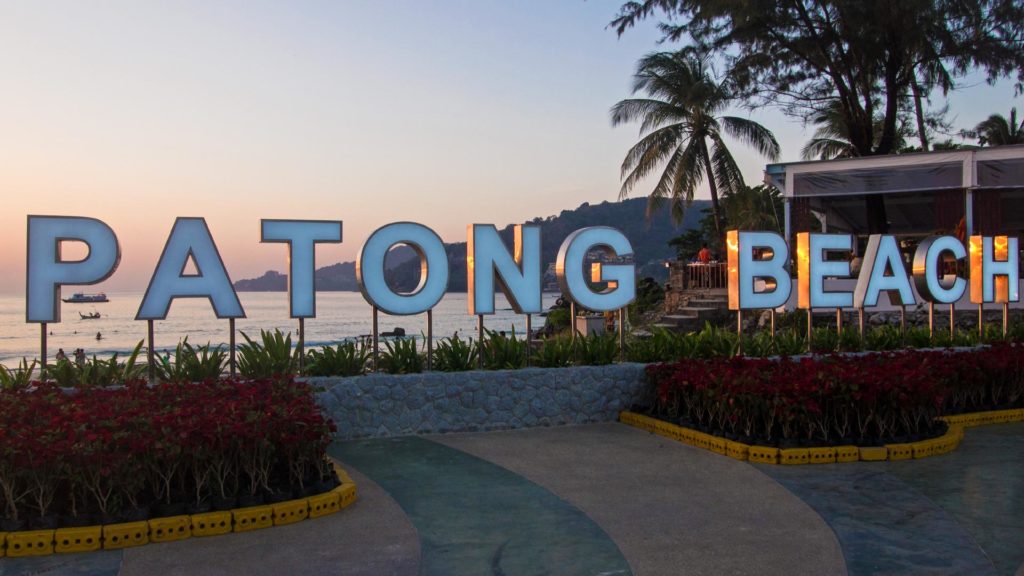 Nightclubs, bars and beach clubs in Patong – tips for Phuket's nightlife
In fact, you can easily find nightlife spots throughout the island. If you want to see something spectacular, Patong is where you should go. It is the heart of Phuket nightlife.
Patong lies on the west side of Phuket. It has many nightlife hotspots for tourists. The hotspots are spread out throughout the districts. You can find them on the beach where there are many beach bars or at the small alleys branching off the major streets.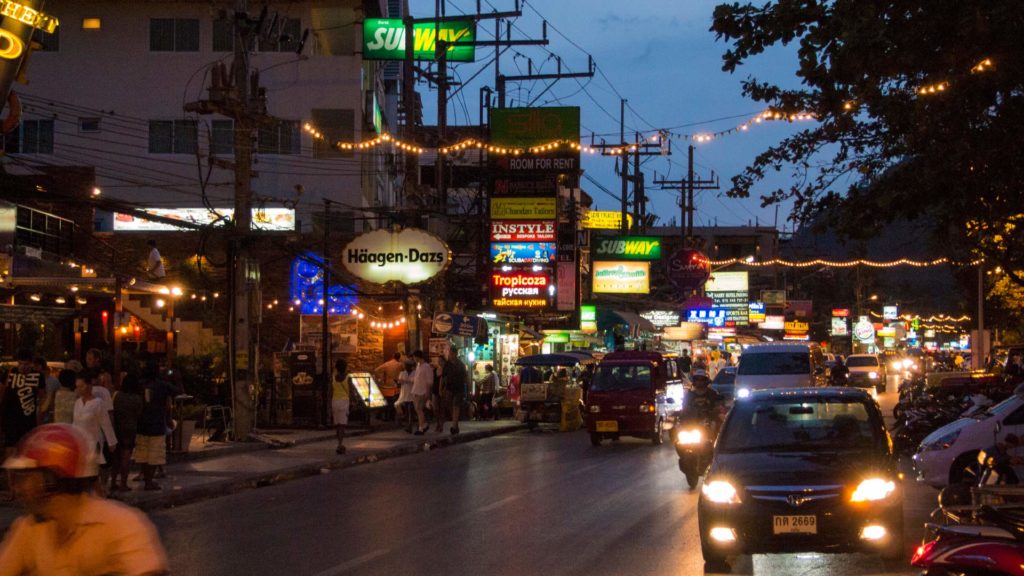 ---
How to get to Phuket
Accommodation on Phuket – our hotel tip
Phuket: Tours and tickets
---
1. Bangla Road
Bangla Road is the main nightlife destination in Patong and the whole of Phuket! Many people come to Patong at night to experience the vibrant nightlife of Bangla Road.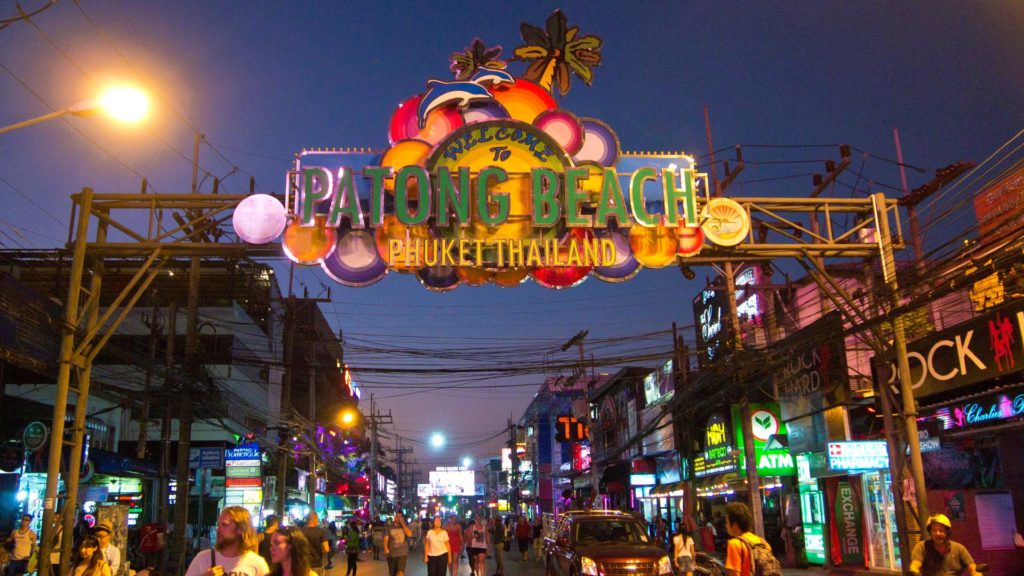 When you come here on a day time, it looks like an ordinary road with souvenir shops and food vendors. However, when the sun goes down and the beach is no longer the main attraction, this road comes alive. Lights and music start to lit. Bartenders, promoters, girls and ladyboys prepare to be in their position.
Bangla Road is a nightlife place like no other. Once you enter Bangla Road, you will immediately feel the lively and energetic nightlife atmosphere. Bars and clubs are set beside each other and music shout to one another.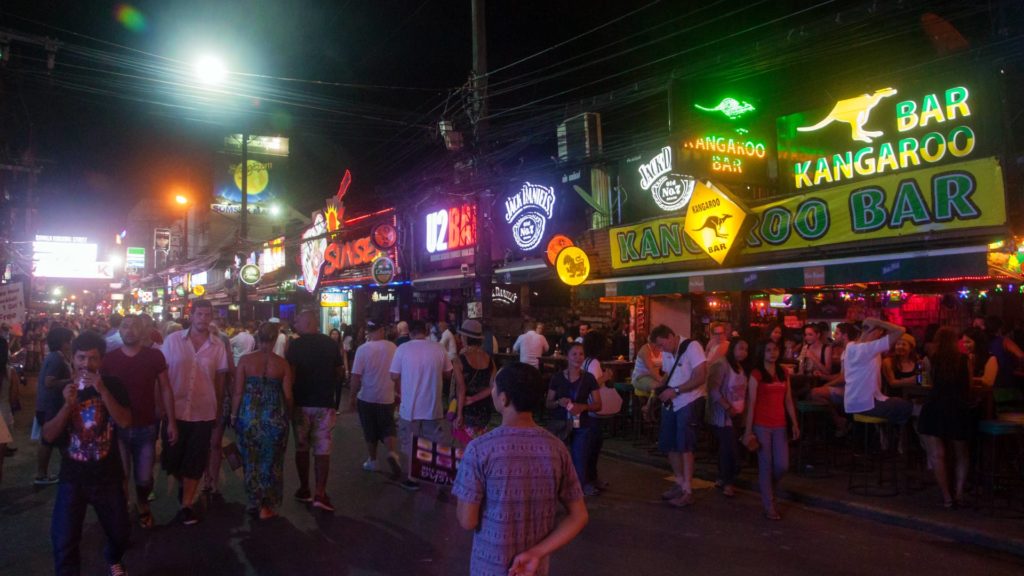 2. The street performances
While walking on the main street, you will get entertained by street performances like fire-spitting, magic tricks, hip-hop or samba dancing. Many street performances are taking place at the end of Bangla Road, near the beach.
Street performers add charms to this place. Bangla Road becomes so lively because of them. You will get the vibrant nightlife atmosphere once you step into Bangla Road street.
3. Drinks are cheap
Thailand is all about the cheap holiday! This is why Thailand is one of the best destinations for all kinds of travelers – especially backpackers. Not to mention the drink prices! Beer prices are currently around 50-100 THB ($1.5 – 3) and cocktails range between 200-400 THB ($7 – 13).
4. Unlimited nightlife hotspots
No matter what your preferences are, you can most likely find it in Patong. Everything from Go-Go bars, expat bars, Ping Pong shows to nightclubs can easily be found here.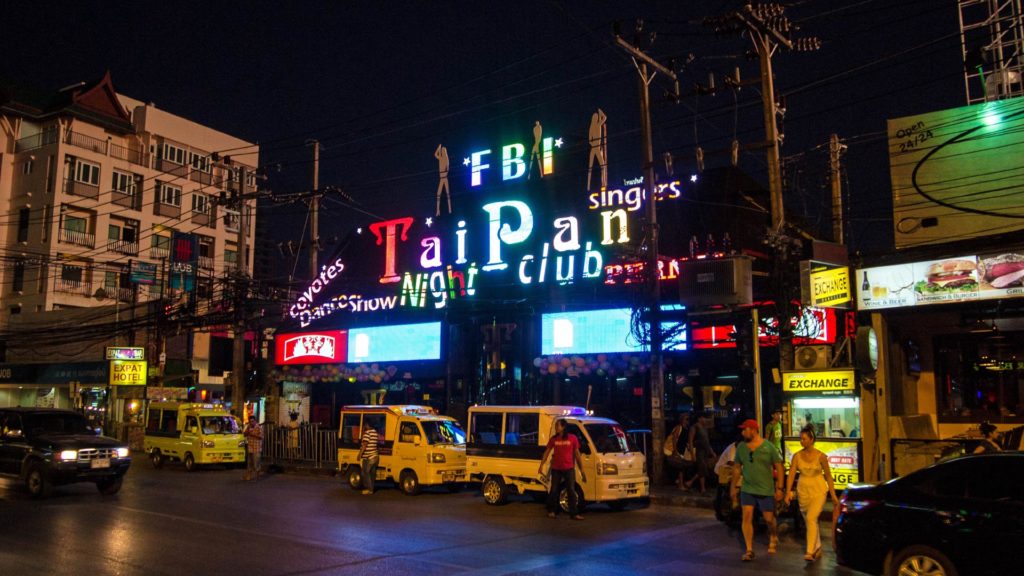 Go-Go Bars
Go-Go Bar refers to nightclubs or bars where Go-Go dancers are featured to set the mood of the place. The dancers are usually around the bar, on the podiums or platforms entertaining the customers.
This bar is usually used for prostitution and bar fine often allowed in many places. Bar fine is an amount of money you need to pay to take a girl out from the bar.
Suzy Wong's A Go-Go is the most famous Go-Go Bar. Even though the place is quite hidden, it doesn't stop people to visit here.
Expat bars
The number of foreigners in Phuket is quite high. These are not only tourists but also expatriates. Many of them have lived in Phuket for a few months or years. Expat bars exist to fulfill the needs of local Farangs (Farang means foreigner in Thai) who lived in Thailand. An expat bar is a typical bar or pub that is mainly targeted for foreigners.
Ping Pong shows
Ping Pong show, the controversial show you might have wondered about. If you have been curious about it, then Bangla Road is the right place to look for a Ping Pong show.
Ping Pong show is a show where women play and use some items with their lady parts in a dramatic way. There are different opinions about this show. Some people consider it to be morally incorrect. However, if you are open-minded about it, why not give it a try?
Most of the shows don't have entry tickets. All you need is buy (pretty expensive) drinks, sit down and enjoy the show. Be careful about getting ripped off though.
5. The ladyboys
Thanks to the tolerant nature of Buddhist culture, ladyboys ("Katoeys" in Thai) are a common phenomenon of everyday life in Thailand. Thai people are very open and respectful with the transgender community.
Sometimes, it is quite difficult to distinguish ladyboys from Thai girls. Ladyboys are very feminine on every level, from their appearances, style to attitudes, which makes it almost impossible to tell the difference.
For some people, ladyboys strongly correlate with the sex industry. When you walk in the bars in Bangla Road for instance, you can see that almost all the girls are ladyboys working as entertainers. However, some Katoeys have regular jobs like working for airlines, cosmetics brands or salons.
You might have also heard about them from the famous cabaret shows where they dance in their stunning costumes. In Patong, Simon Cabaret Show is the most popular one.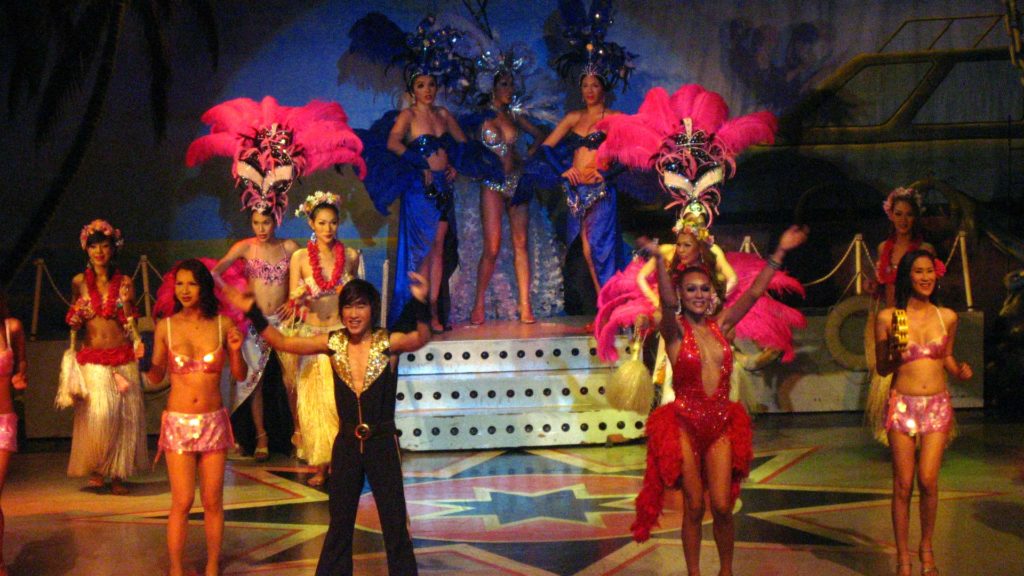 As tourists, you might feel excited or have sceptical thoughts about them. All you need to do is show respect when talking to them and have fun!
6. Sois in Bangla Road
"Soi" means small street in Thai. You will find many small alleys channeling off from Bangla Road. Some of these Sois are famous for a particular kind of bars. The most popular one is Soi Sea Dragon.
The chance is small that you will miss this Soi. Soi Sea Dragon has just recently been renovated. The place has two levels and a DJ booth right in the middle of it. It looks modern, bright, spacey and colourful. If you are looking for a Go-Go Bar, you are turning into the right alley! This is where you will find many Go-Go bars.
Some bars like Butterfly Bar or Sydney Bar offer a more laid-back atmosphere where you can chill and play some board games with ladies like Jenga or Connect Four before heading to the crazy Patong nightlife.
7. Patong Beach Clubs
Walk towards the beach and find yourself drowning in the tropical paradise party. There are a few beach clubs on the coastline.
A club like Paradise Beach Club offers a beachside environment, where you can party with a lovely Patong beach view. The club has pools, a dance floor and a wide variety of drinks. Paradise Beach Club often holds a special party like the Full Moon Party in Koh Phangan. Make sure you book the tickets in advance!
However, Patong is not only about the crazy nightlife. A place like Iguana Beach Club might be an excellent choice if you want to spend a night over cocktails and chat with friends.
Plan your trip to Phuket now
More hotel recommendations for Phuket:
Popular routes to Phuket:
---
Have you ever been to Phuket and seen Patong's nightlife? Did you like it or is it not your favorite place?
This is a guest article by ActivityFan.
Photos: Photo 4 (Bangla Road): Chindit76/flickr (CC BY 2.0) – Photo 6 (Cabaret): randomidea/flickr (CC BY 2.0)
Gast
Dies ist ein Gastartikel. Falls du Fragen oder Anregungen zum Thema hast, schreibe sie einfach in die Kommentare oder kontaktiere den Gastautor direkt auf seinem Blog.