Dieser Artikel ist auch verfügbar auf: Deutsch
Koh Phayam is a comparatively little-visited island in the Andaman Sea. Even though more and more tourists visit Koh Phayam, in high season it's still rarely crowded.
I recently spent 5 days on the island and explored it. Here is a first travel report for Koh Phayam including some travel tips.
Koh Phayam – Thailand's easygoing hippie island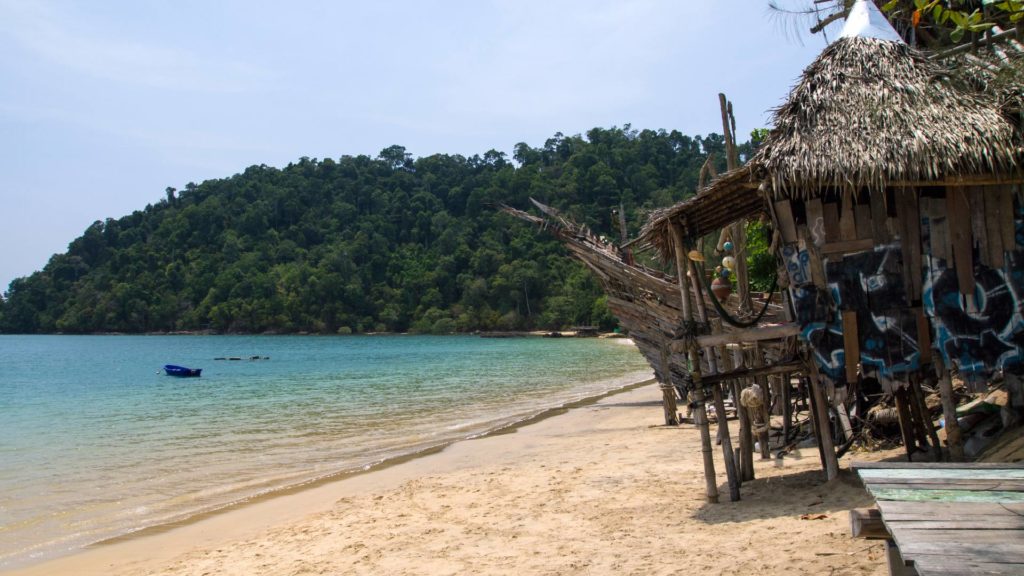 ---
How to get to Koh Phayam
Koh Phayam is located in the province of Ranong in southern Thailand, which borders the southern tip of Myanmar. The same-named capital of Ranong Province, from which you have to travel to Koh Phayam, also has a small airport. However, at the moment you can only fly with NokAir from Bangkok to Ranong.
In addition, Ranong Town has bus services from many locations in southern Thailand, e.g. Phuket, Krabi, Khao Lak or Surat Thani. I arrived from Surat Thani by minivan, which took just over 3 hours.
By the way, a great website for booking bus and train tickets in Thailand is 12go.asia.
The bus terminal is located on the outskirts and the airport about 20 kilometers outside the city. It takes about 15 minutes from the Ranong bus terminal to the Ranong pier. A Songthaew drives regularly from the bus terminal directly to the pier and costs 50 baht per person. Of course, if you travel alone and don't have a lot of luggage with you, you can also take a motorbike taxi.
From the boat pier you finally have 2 options to get to Koh Phayam: by ferry and speedboat.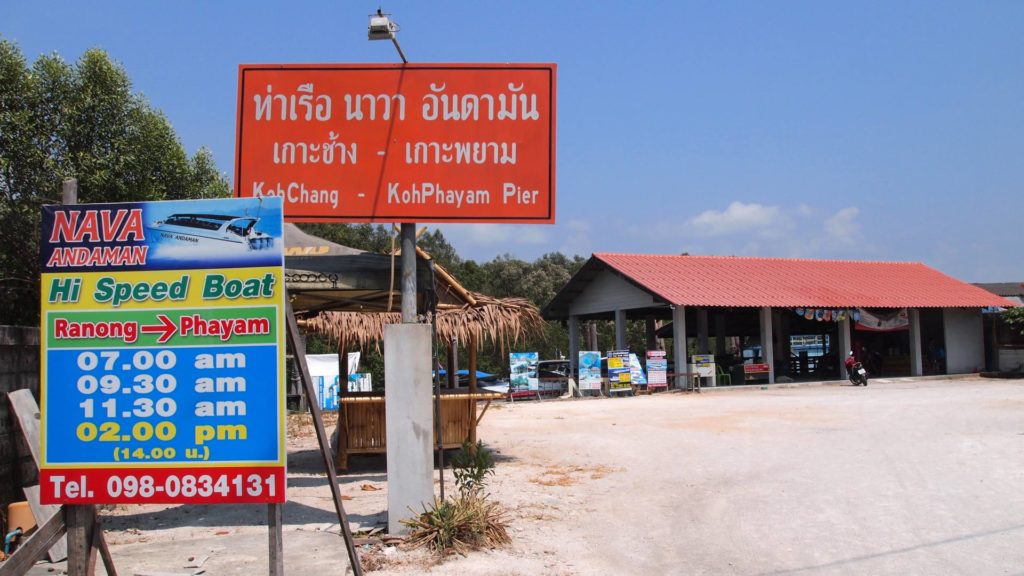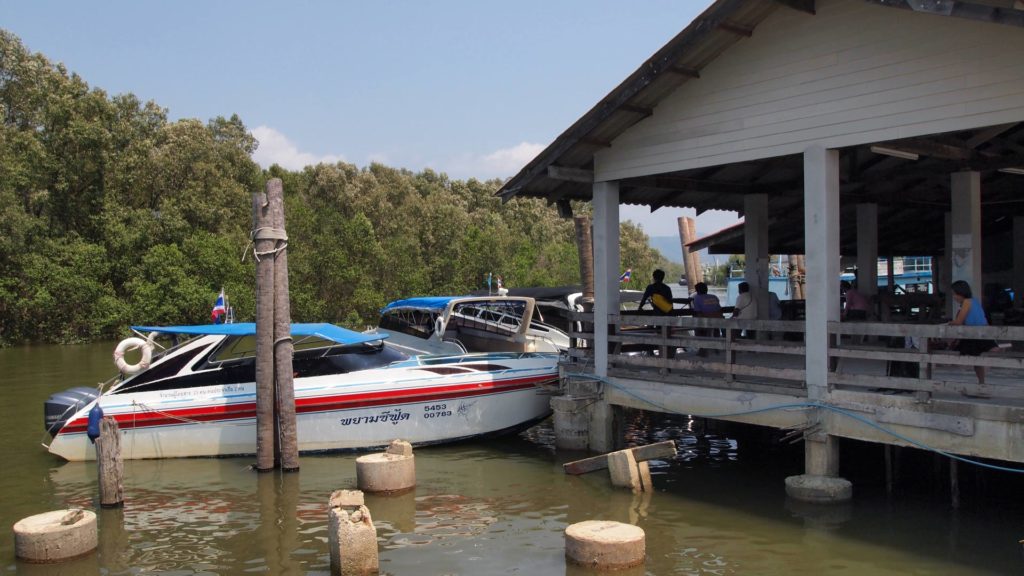 While the slower ferry is the cheaper option, it takes about 2 ½ hours. It goes twice a day to Koh Phayam at 9.30 A.M. and 14.00 P.M.
Speed boats go to Koh Phayam for 350 baht several times a day from 8.00 A.M. The journey takes only 40 minutes. Note, however, that the speed boats only run in the main season from November to about May.
Since the journey from Koh Phangan via Surat Thani to Ranong was very long and exhausting, I opted for the speed boat. The high season was as good as over in early May and accordingly, the boat was empty.
Accommodation in Koh Phayam – our hotel tip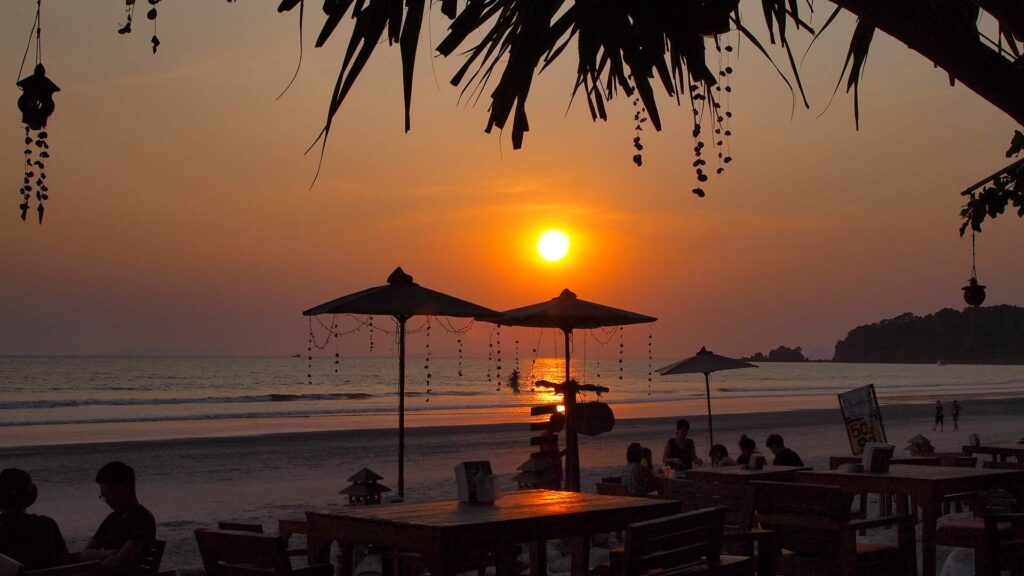 ---
First impressions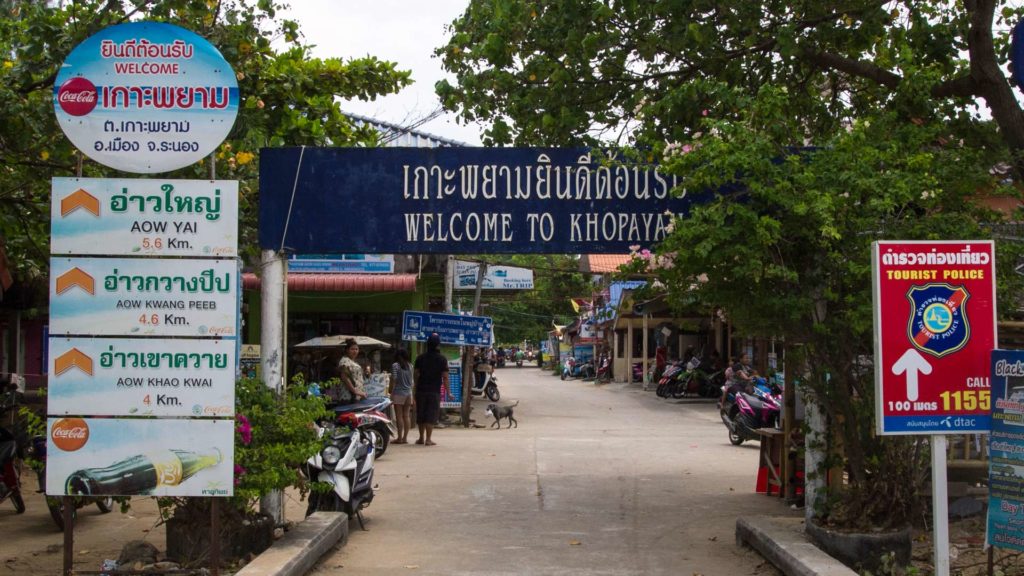 After a speedboat ride, which was quite fast, we arrived at the pier of Koh Phayam in the late afternoon. The small main town at the pier seemed a bit hectic at the beginning. The first goal was to find a scooter rental, which was easily found after just a few steps. Passport was not necessary and after a few minutes we went to the southwest of the island to the Ao Yai (Long Beach).
A less relaxed first ride with 2 pieces of luggage across the island ended after just 15 minutes. Over the very narrow streets, our accommodation, the Little Hut, was quickly reached with some help from Google Maps.
Many accommodations and bungalows on Koh Phayam are very simply furnished. Lots of the rooms are fan-only and the island occasionally has blackouts and water shortages during low season. You should get used to it quickly.
Of course, as a beach lover, I had to go straight to the Long Beach, but I honestly expected a bit more. Maybe it was just the low tide, but I wouldn't necessarily call it a paradise beach. But the eternally long beach was almost deserted and the sunsets are fantastic. Low season is definitely something nice!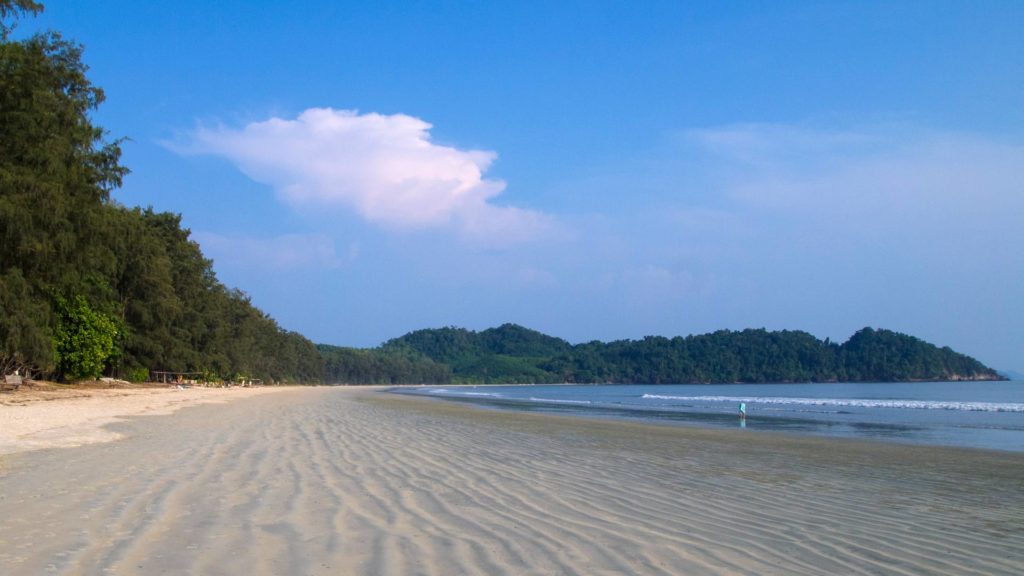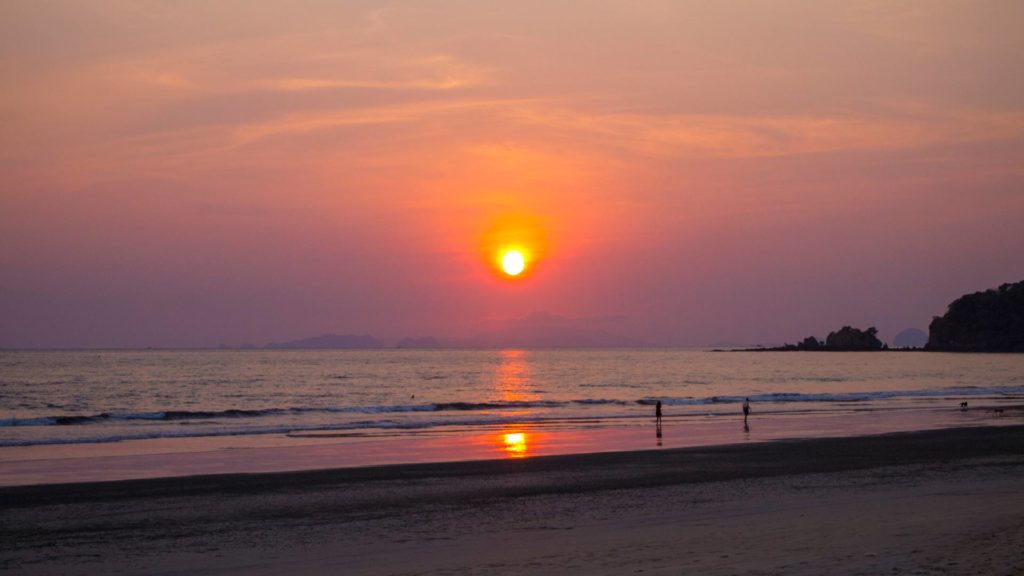 The next day we headed back across the island to Ao Khao Kwai (Buffalo Bay) and then to Ao Kwang Peeb (Monkey Bay). The Ao Khao Kwai is the second largest beach on the island and in my opinion a bit nicer than the Long Beach. Even if it is only partially suitable for swimming at low tide.
At the northern end of Buffalo Bay lies the famous Hippie Bar. A bar built by two Thai Rastas in the form of a large ship. Absolutely worth seeing! I asked them: they took over 10 years to build it!
We then discovered the first beach highlight with the Monkey Bay. At the northern end of Koh Phayam you can find this small bay, which was also – how could it be otherwise – quite deserted. I could almost call it an insider tip.
The way there is not paved and just a gravel road, which also leads uphill. Either you have your scooter well under control or you park it in front of it and walk the rest of the way. The name of the beach comes from the monkeys that you meet here in the short jungle section, just before the beach.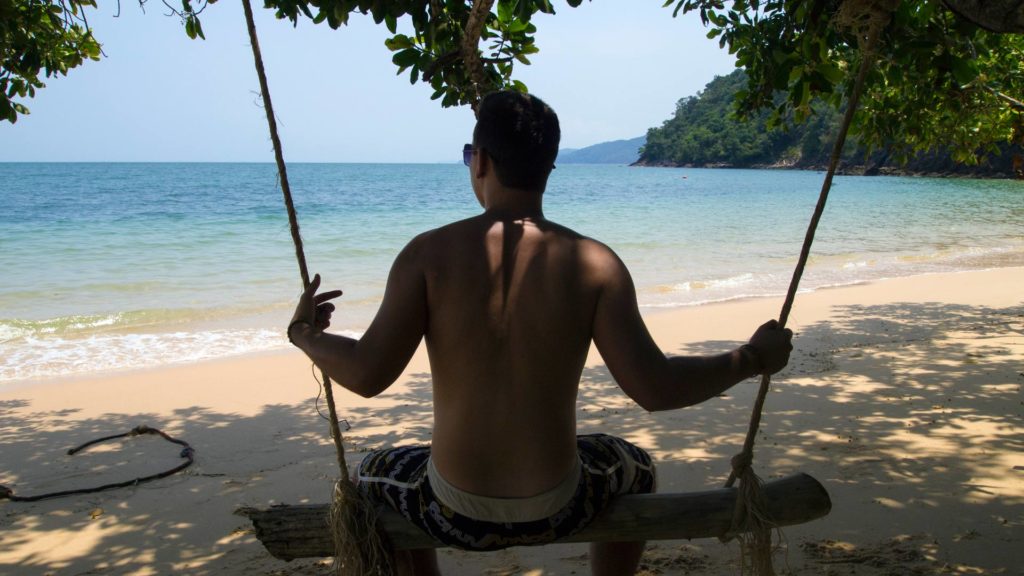 Driving across the island, you quickly realize that Koh Phayam is a small hippie and Rasta island. Everywhere you will find small wooden and bamboo bars with Rastafarian colors and Bob Marleys. Small vegan restaurants and yoga offers complete the whole thing. Reminded me of our first visit to the Gili Islands. That is really to my taste!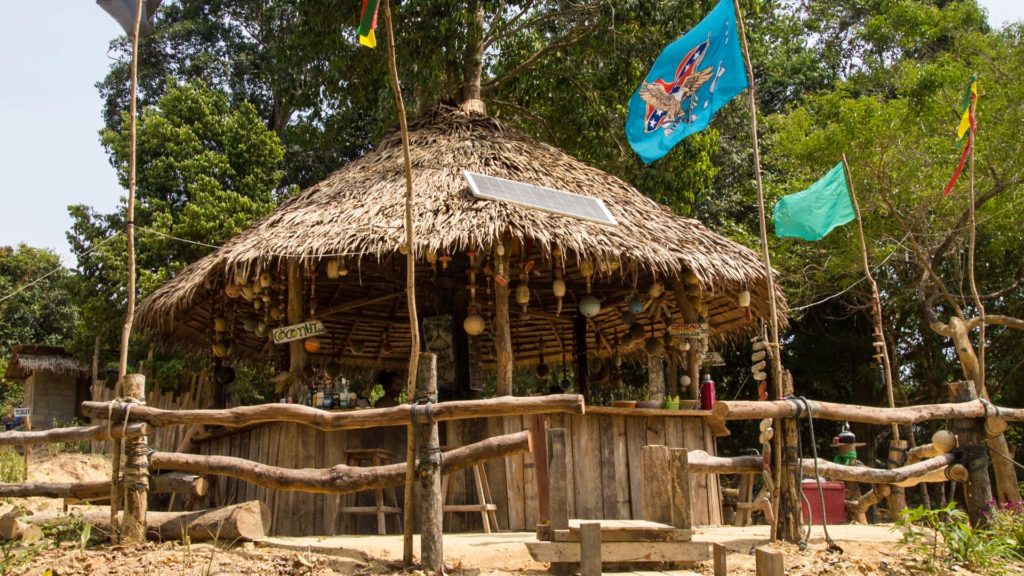 But the island is not only full of (wannabe) hippies, stoners and backpackers. You see – especially in the better resorts – also couples or older vacationers who want to enjoy the peace and the atmosphere of Koh Phayam for a few days.
The next couple of days we visited more beaches. Soon you can read more about it in our beach guide…
Conclusion
In any case, Koh Phayam has the spirit that I love, if I need to visit a quiet place. In the off-season it is really quiet and there are at most a few Thai visitors on long weekends or holidays. Only from the main beaches I expected a bit more paradise feeling, even if they were mostly very lonely and natural.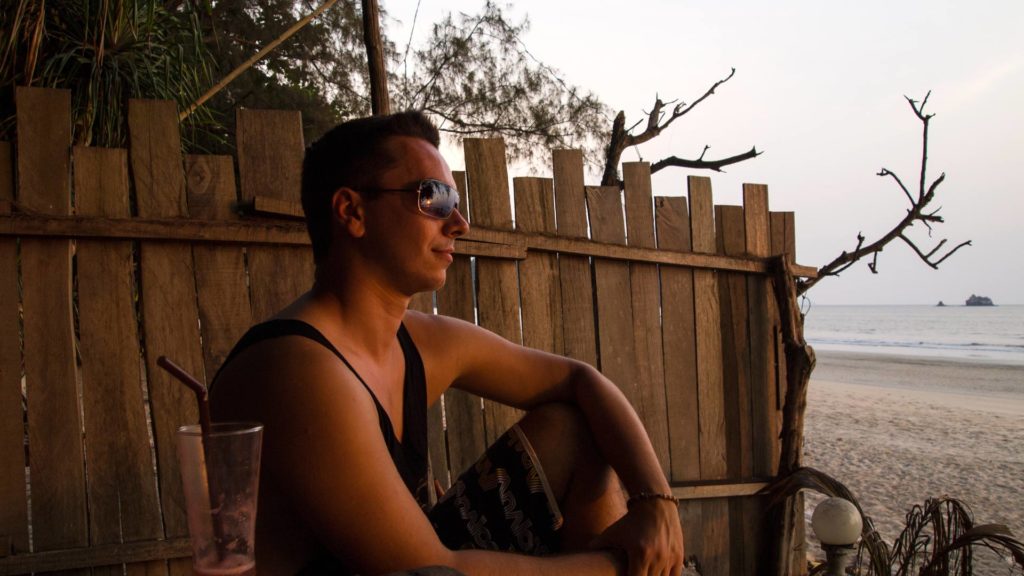 Plan your trip to Koh Phayam now
More hotel recommendations for Koh Koh Phayam:
Popular routes to Koh Phayam:
---
Have you ever been to Koh Phayam? How did you like it and what are your impressions? Let us know directly in the comments!