Dieser Artikel ist auch verfügbar auf: Deutsch
Hong Kong is amazing. I've never seen so many skyscrapers on one spot. Today I want to dedicate this article to my favorite public transportation in Hong Kong: the ferry. The city has plenty of islands, so you need to get from one to another. It's also possible that you do that by bus or train, but I really prefer the ferry, because it's the nicest one and also good at the price. Our most used connection was the one between Kowloon and Hong Kong Island.
Standing at the pier for the first time, we asked ourselves where and of course how we manage to get some tickets for the ferry. But once you find the right pier, everything's very easy. In the end I would say the public transportation in Hong Kong is well-organized and even better than in Europe.
As I mentioned before, once you get to the right pier, you see all the departure times and prices displayed at it, so it should be very easy to get to the ferry.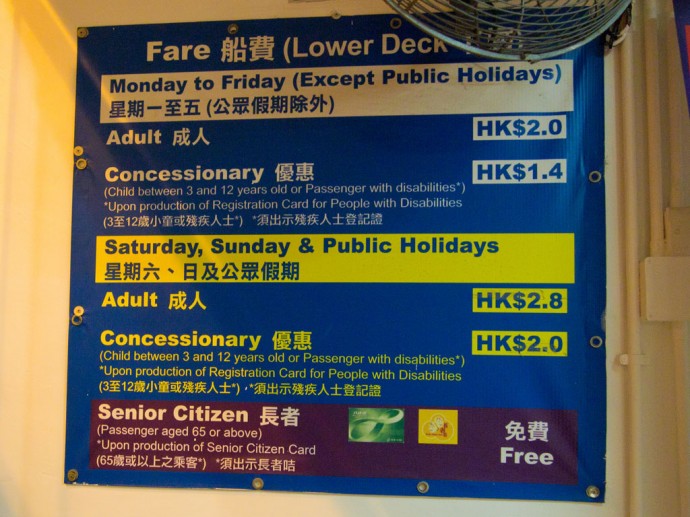 OK, but where do you pay the ferry? Really easy! You don't buy a ticket, you just go to the gateways where you can pay as a tourist (but unfortunately you need the exact fare). So, obviously you will need coins!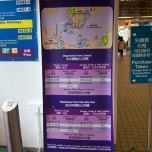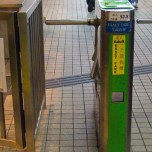 But that shouldn't be a barrier. Once you passed the gateway, you just wait until the next ferry is ready to enter. It doesn't take much time since they depart every couple of minutes.
The journey itself doesn't take long at all, but at least you get a great view of the skyline (which is very impressive especially by night)!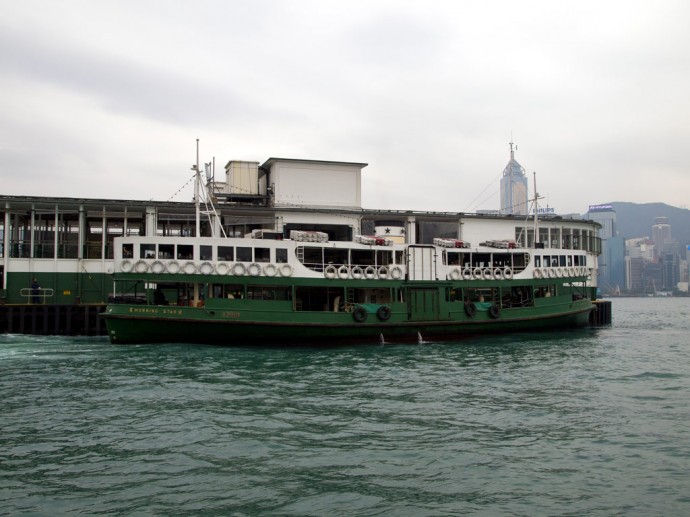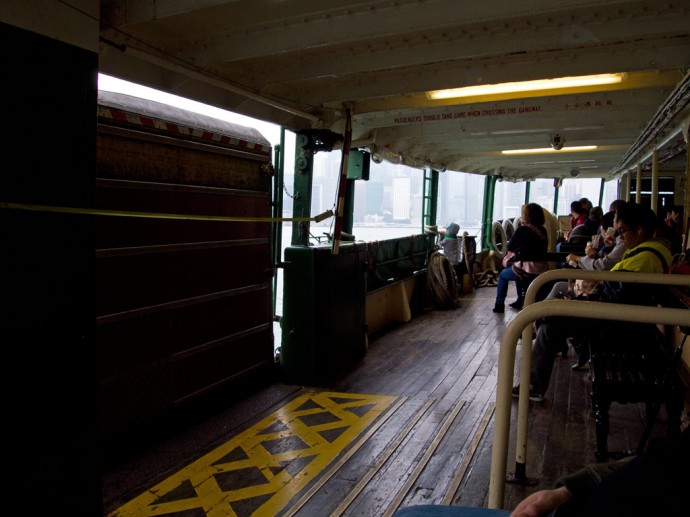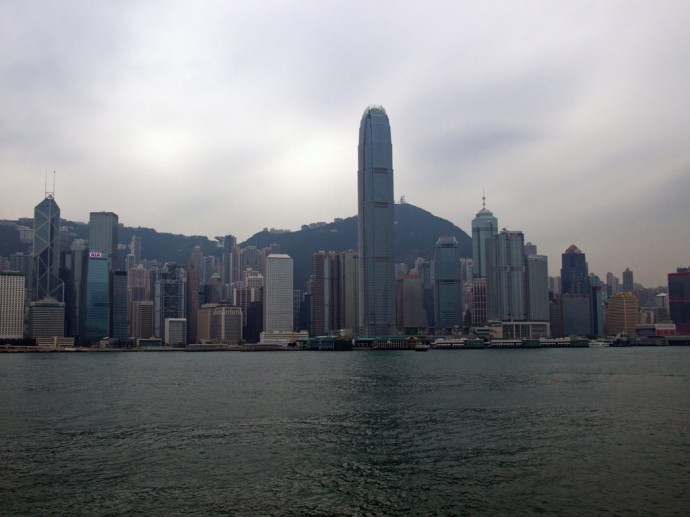 Most definitely a great possibility to get from one island to another for an unbeatable price of 0.20 € or 0.28 € (depending on the day of the week)!