Dieser Artikel ist auch verfügbar auf: Deutsch
Chiang Mai is not only an incredibly diverse city, but also offers many excursions and day trips in the urban area. Many of the day trip destinations are close to the city, but some are a bit far away. Still, a longer day trip from Chiang Mai is definitely worth it.
If you spend some time in the city, you will definitely see the numerous sights of Chiang Mai. You can spend whole weeks with it and if you have a weakness for Buddhist temples, for example, then you have come to the right place.
Excursions Chiang Mai: 5 exciting day trip destinations in the Chiang Mai area
In this article, however, we would like to show you something else. Day trip destinations outside of Chiang Mai, which you can easily reach on your own by scooter or bus. This way you can discover even more sights that are not necessarily on everyone else's list.
---
How to get to Chiang Mai
Accommodation in Chiang Mai – our hotel tip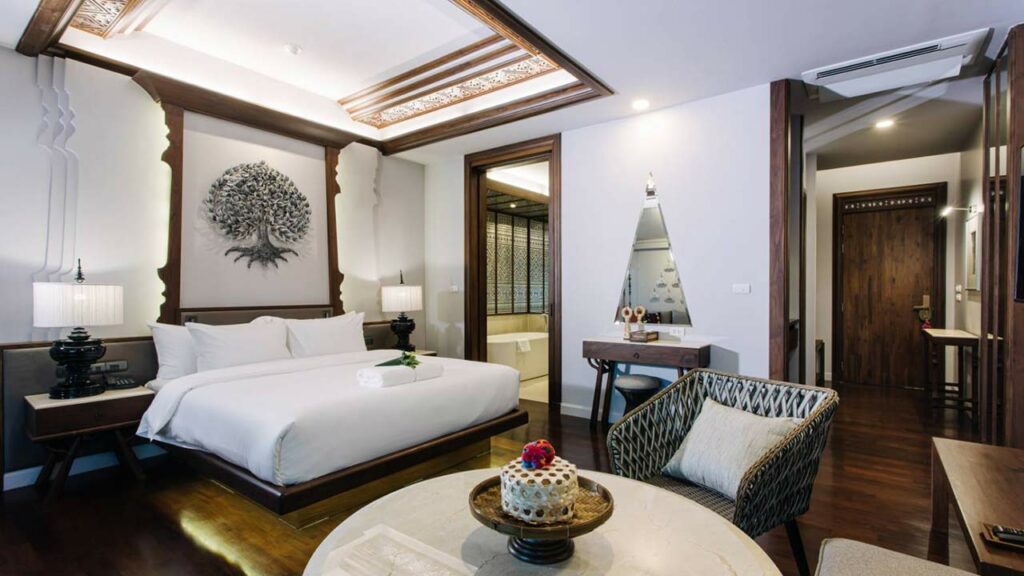 Chiang Mai: Tours and tickets
---
1. San Kamphaeng Hot Springs
The San Kamphaeng Hot Springs are just 35 kilometers away from Chiang Mai. The hot springs are, above all, a popular destination for the Thais. In addition to many minerals, the water from the springs also contains sulfur, which in turn should be good for the skin and will reduce stress.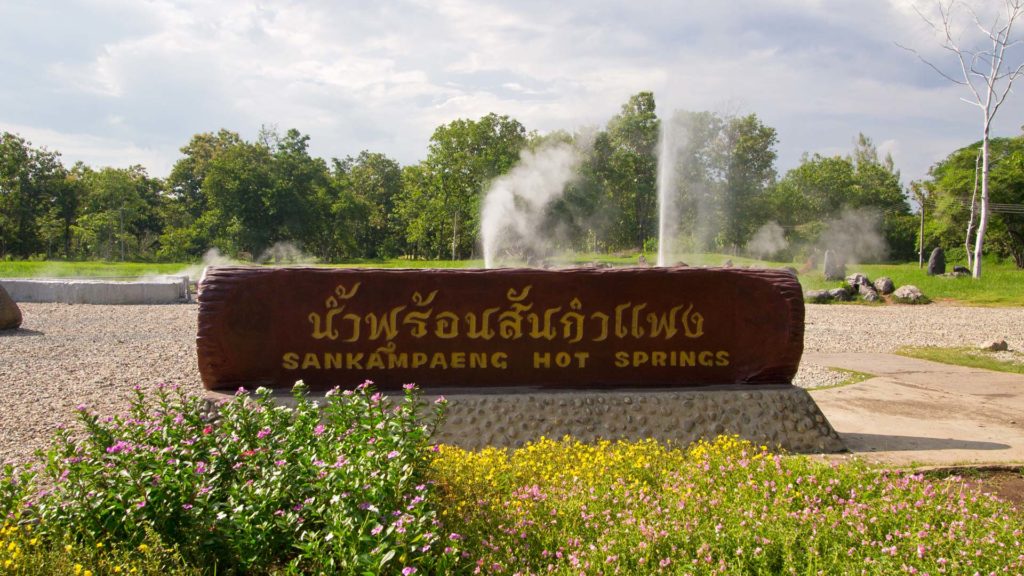 You can buy baskets of chicken or bird eggs right in front of the entrance to San Kamphaeng Hot Springs and inside the facility. You can then cook them in a hot pool of the springs and enjoy them in a foot bath in one of the small channels nearby.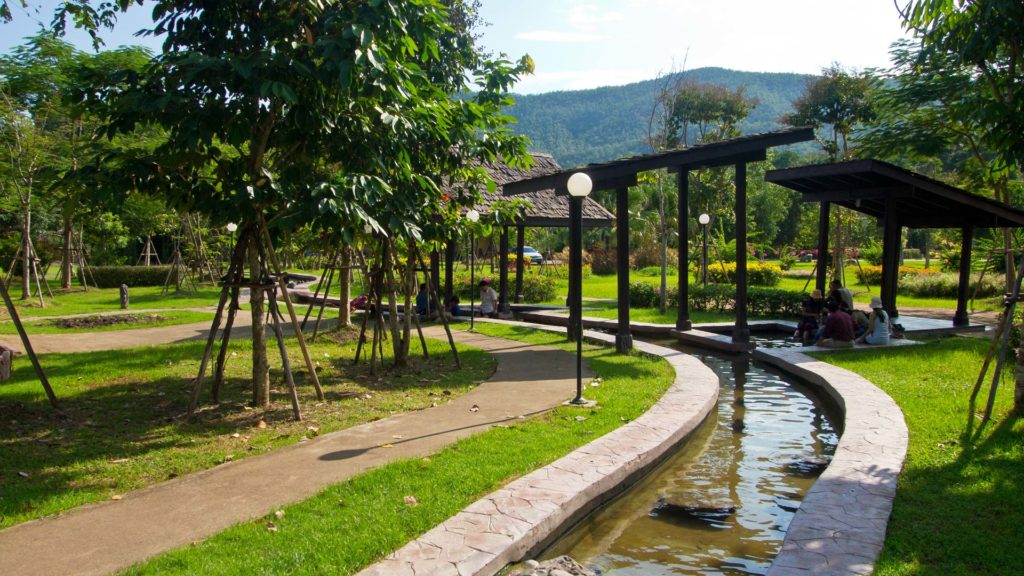 There are also massages, a sauna or a swimming pool with minerals on the premises. Of course, for an additional fee. I tried the mineral swimming pool. It is pleasantly warm and you feel very refreshed after a thermal bath there. Entrance fee to this is 50 baht.
Admission to the San Kamphaeng Hot Springs is 200 baht per person and they are open from 8.00 A.M. to 9.00 P.M. daily.
2. Doi Pui Hmong Village
In the Doi Suthep-Pui National Park is not only the famous Wat Phra That Doi Suthep, but also the Doi Pui Hmong Village. The village is located a few kilometers from the temple.
Always follow the road up the mountain. Past the Pu Ping Palace you will see a sign to the Hmong Village.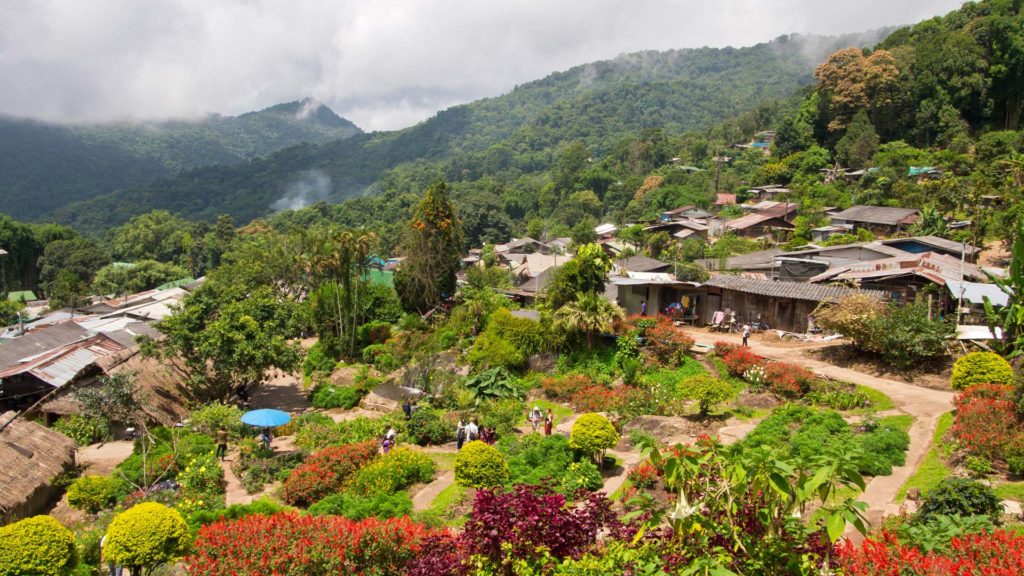 On the way from the parking lot through the village to the gardens you will pass many shops. Here you can buy traditional clothes or some souvenirs, if you want. An entrance fee of 10 baht per person is required, which also gives you access to the village museum.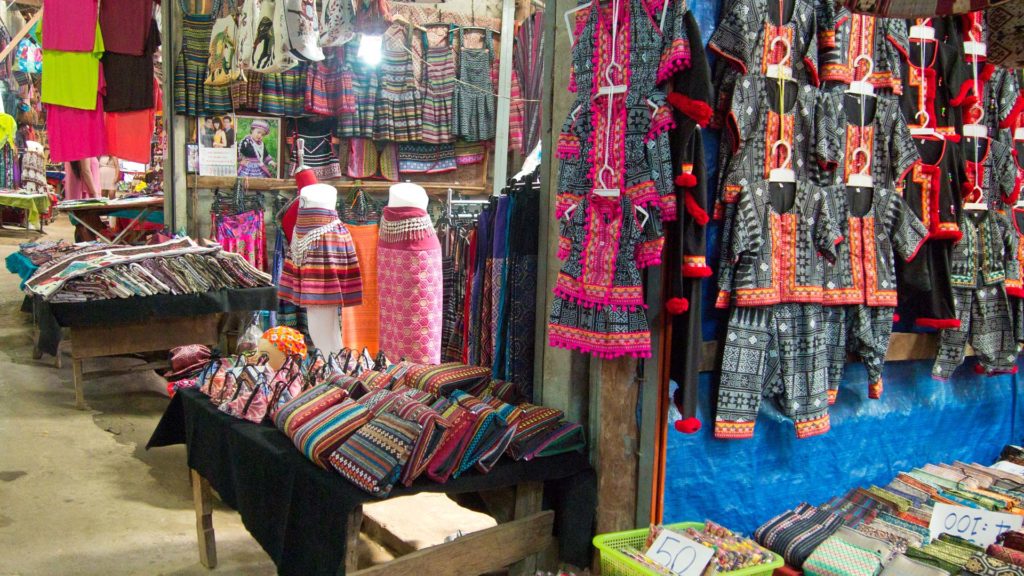 As soon as you have reached the garden, you will see many children playing in traditional clothes and you can also borrow them yourself as a souvenir for a photo. But even without these clothes, the variety of flowers and the view of the village is very impressive.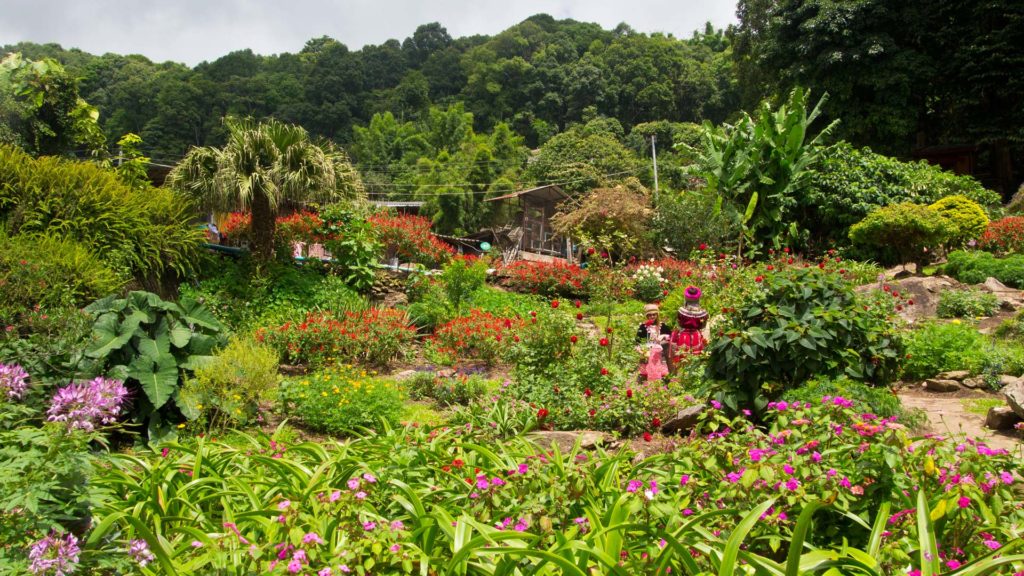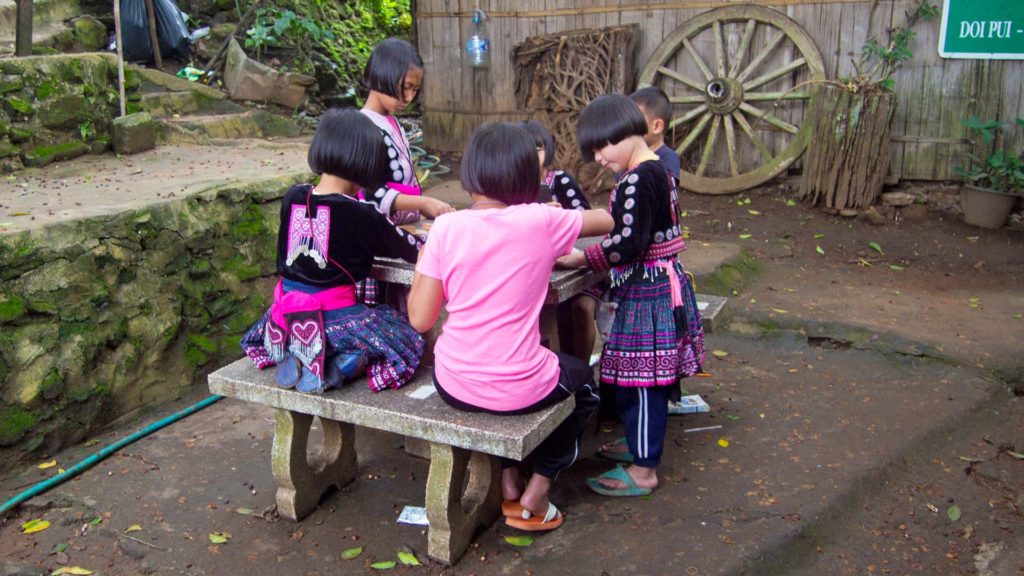 If you still have some time after your visit, treat yourself with a delicious local Doi Pui coffee in one of the coffee shops near the parking lot. Some cafes even offer a great view.
You can also visit the Doi Pui Hmong Village on a day trip in combination with the Wat Phra That Doi Suthep. A good option if you are not going by scooter on your own.
3. Doi Inthanon Nationalpark
The Doi Inthanon National Park, in which the same-named highest mountain of Thailand is located, is a very popular destination for tours in Chiang Mai's surroundings. It is almost 100 kilometers from Chiang Mai's old town to the highest point in Thailand, the summit of Doi Inthanon.
It's a very long way, but on site you finally will be rewarded with many other sights such as the two royal pagodas. The national park is huge and if you want to stay longer than a day, you can also rent an accommodation.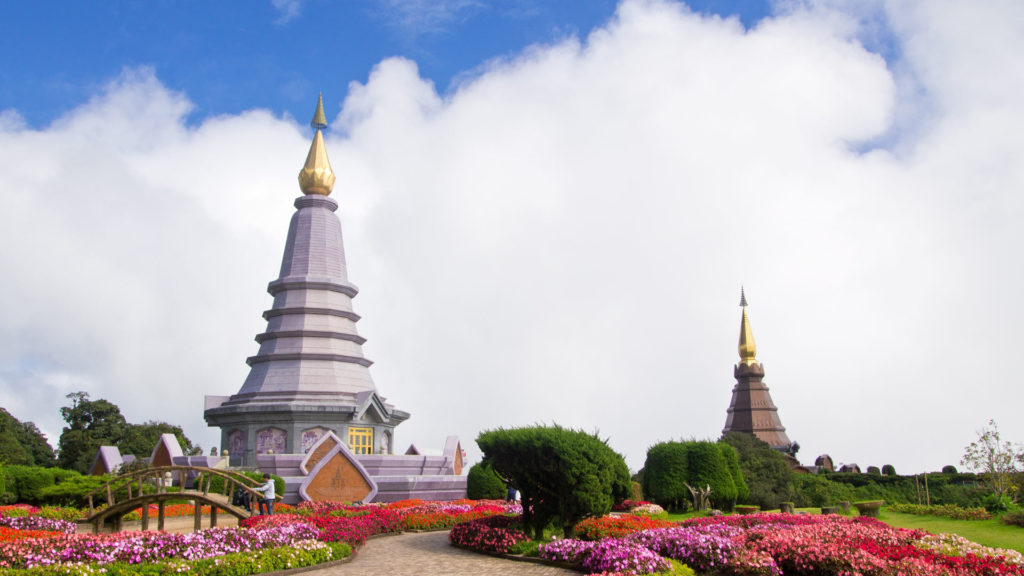 On the way to the summit there are wonderful views, some villages, rice fields, waterfalls, and much more. A day trip goes by very quickly here, but I can absolutely recommend it to you!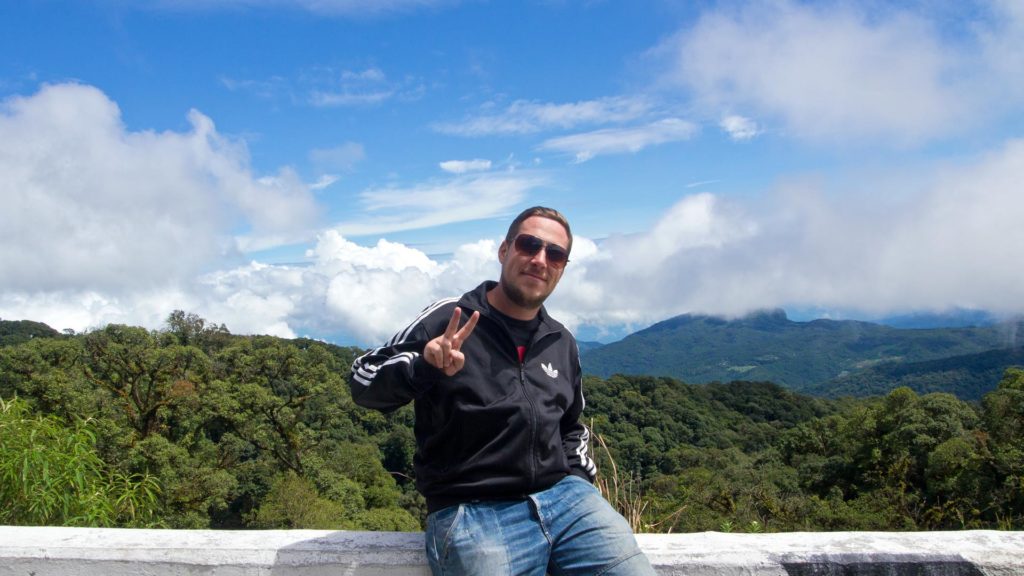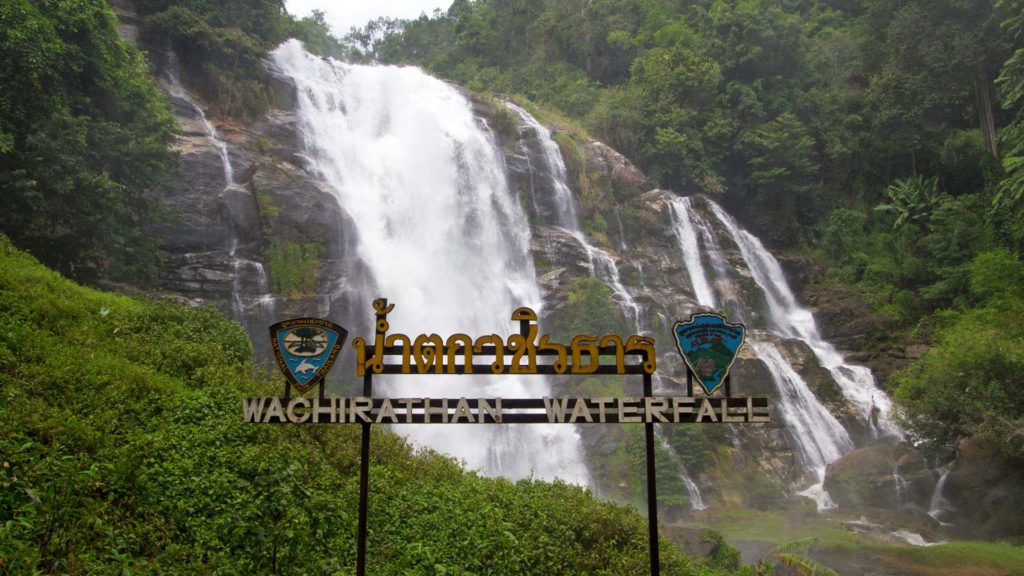 You can find much more information and admission prices in our article about Doi Inthanon National Park.
4. Huay Tong Thao Lake
The Huay Tong Thao Lake is very little-visited by tourists and is mostly a destination for the Thai people. The lake is about 20 minutes by scooter from Chiang Mai's old town and offers a great change from the city life.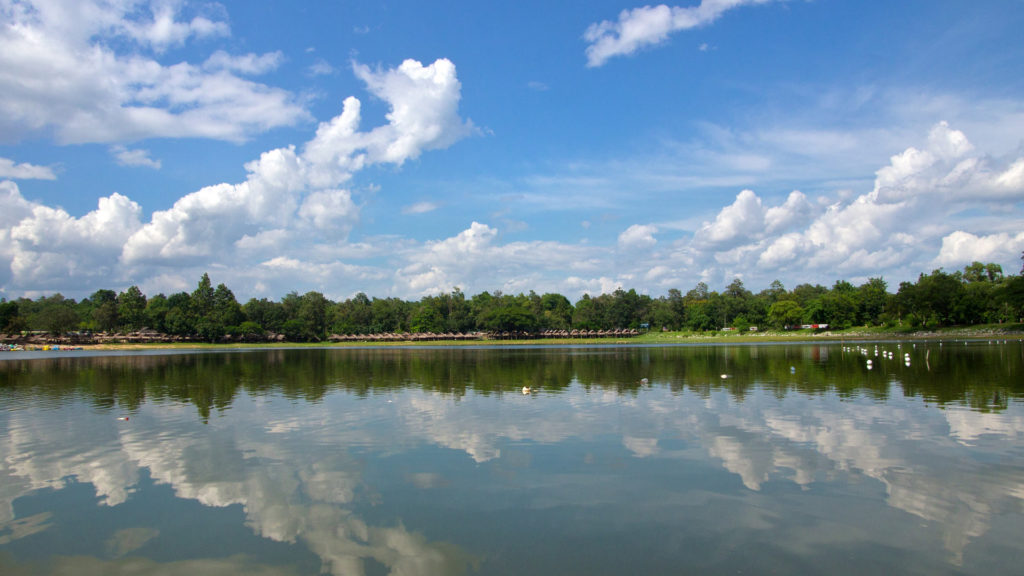 Here you will meet many students from Chiang Mai. Also, you can sit in one of the many wooden huts on the water, eat or drink something, enjoy the impressive view, or go swimming. A really relaxed place.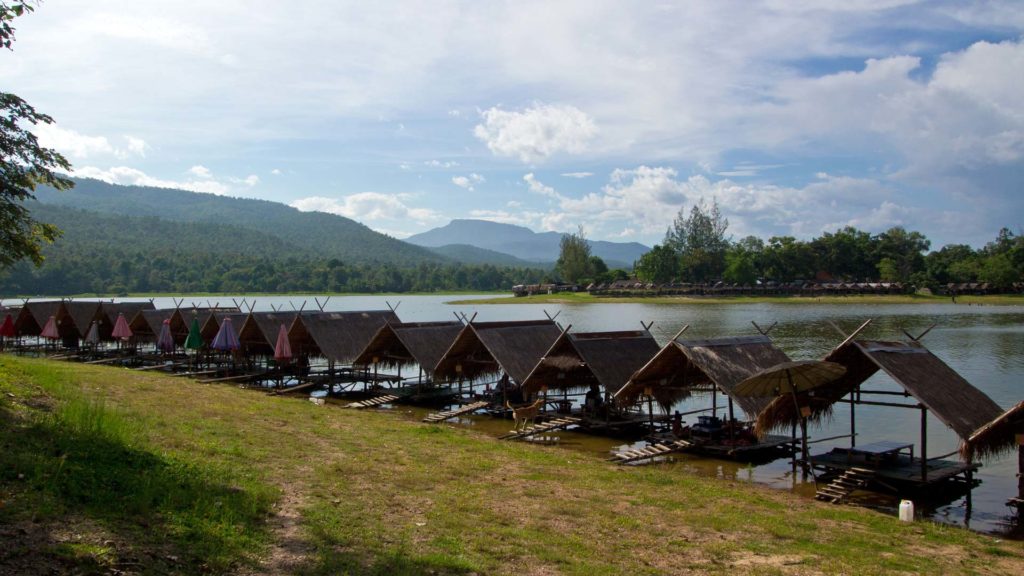 The entrance fee to the lake is just 20 baht (50 cents) and is definitely worth it for a great trip with friends. However, most of the huts close at around 5.00 P.M. The best time is around noon, then you can enjoy your lunch on the lake.
5. Lampang
Lampang is another destination near Chiang Mai and is almost 80 kilometers southeast of the city. There is still no mass tourism in Lampang, but the old town and the beautiful temples are definitely worth a visit.
The best way to get there is by bus, which takes about 1.5 hours from Chiang Mai. So you can explore the city in peace, it is best to plan at least one night.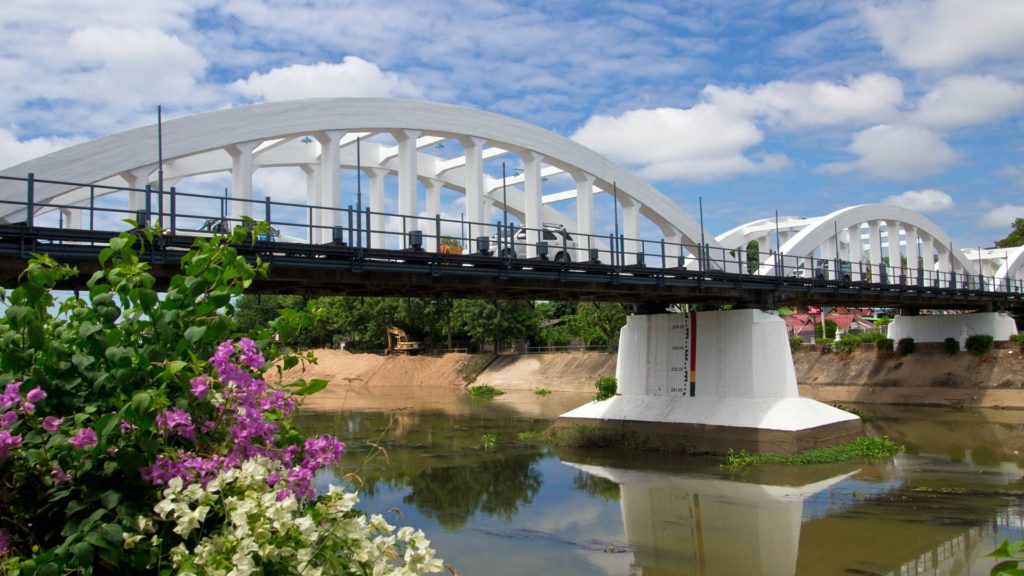 Wat Chedi Sao is one of the most famous temples in Lampang and is located just outside the city. The name of the temple comes from the 20 white Chedis that you can visit on the premises. Surrounded by rice fields, the temple has a very special atmosphere for me.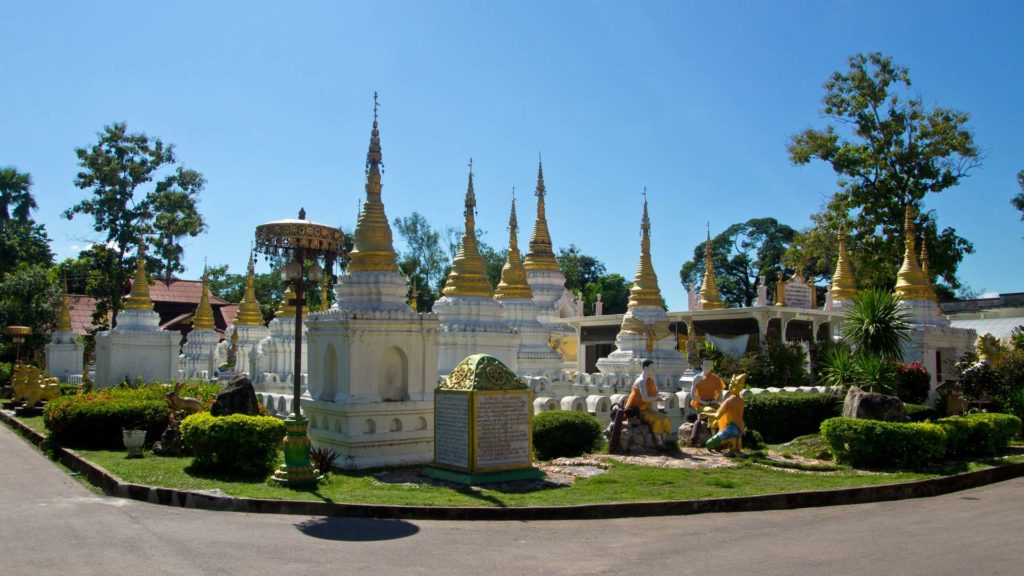 In Lampang, horse-drawn carriages are also a real means of transport, so you can start your tour with one of these carriages. But the old town with its many traditional Lanna-style buildings can also be explored on foot.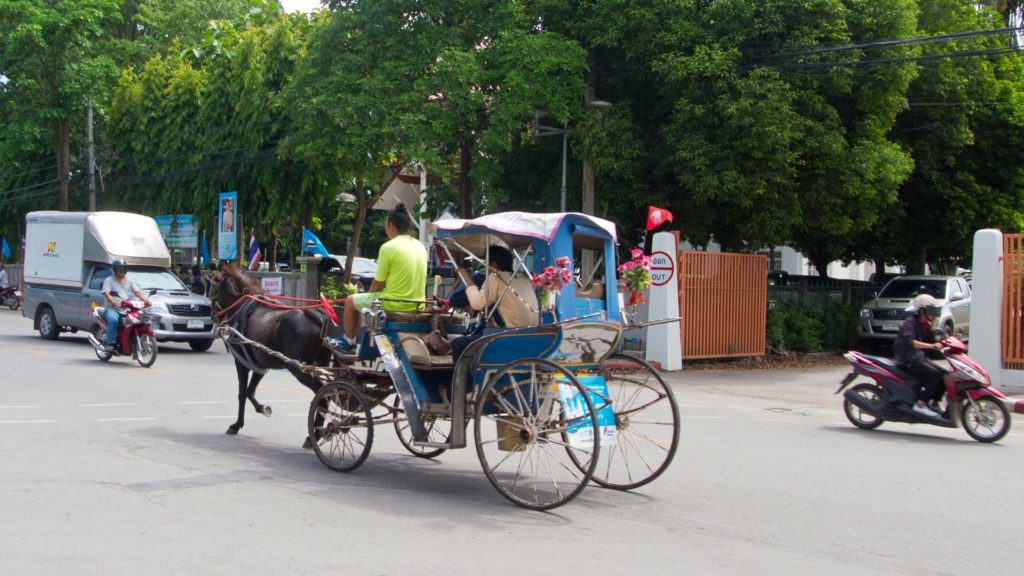 In addition, there are many other worth seeing temples such as Wat Phra Kaeo Don Tao or Wat Phra That Lampang Luang, which is also a bit outside the city. You can easily reach it with a Tuk Tuk from Lampang. The price for this is around 400 baht for the return trip. The magnificent temple is considered as one of the most beautiful in northern Thailand and should not be missed during a visit.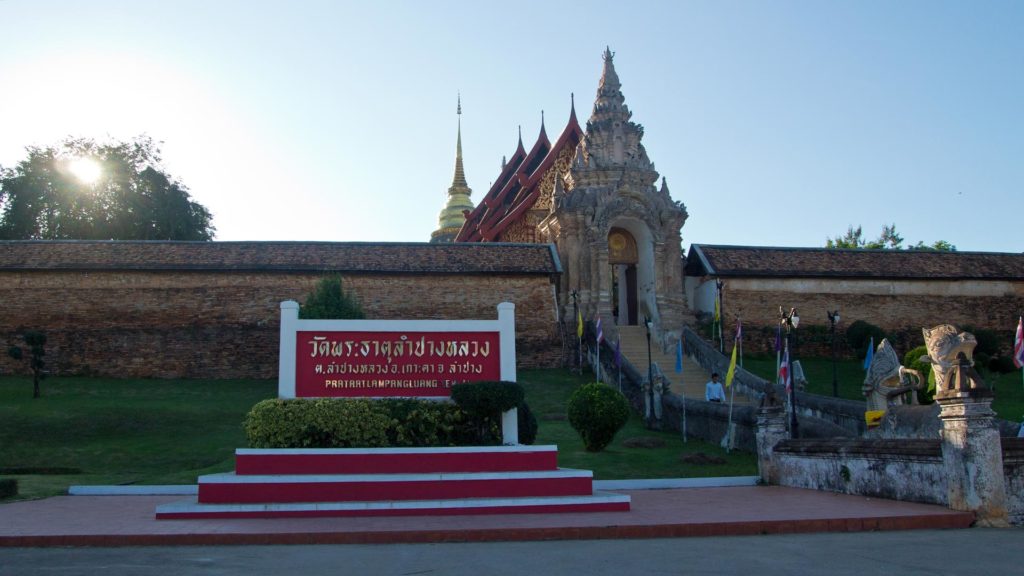 ---
The area around Chiang Mai offers of course some more day trip destinations. We will therefore expand this article from time to time as we make new trips to Chiang Mai and will continue to provide you with the best tips for Chiang Mai and the surrounding area.
Plan your trip to Chiang Mai now
More hotel recommendations for Chiang Mai:
Popular routes to Chiang Mai:
---
What was your most beautiful day trip in Chiang Mai? Do you have any tips for other excursions in Chiang Mai? Leave us a comment below.
Photos: Photo 1 (hotel recommendation): T-Heritage Hotel