Dieser Artikel ist auch verfügbar auf: Deutsch
Mahanakhon Tower is one of the most popular viewpoints or skybars of Bangkok. The view of the Thai capital is always fascinating and many travelers visit this place at some point during their time in Bangkok.
Bangkok from Above – The Mahanakhon Skywalk
In this article, we'll tell you how to get to the Mahanakhon Tower, at which times the Skywalk is open and how much you have to pay for the visit. We'll also share our experiences from our visit to Mahanakhon Skywalk so that you can get an idea of the place before visiting yourself.
---
How to get to Bangkok
Accommodation in Bangkok – our hotel tip
Bangkok: Tours and Tickets
---
How to get to King Power Mahanakhon Skywalk?
King Power Mahanakhon Tower is easily reached by BTS Skytrain. Take the BTS Silom Line, which runs between Bang Wa and the National Stadium, to the Chong Nonsi station. There is a passageway leading from Chong Nonsi station directly to the entrance of the skyscraper, where you'll also find the ticket counter.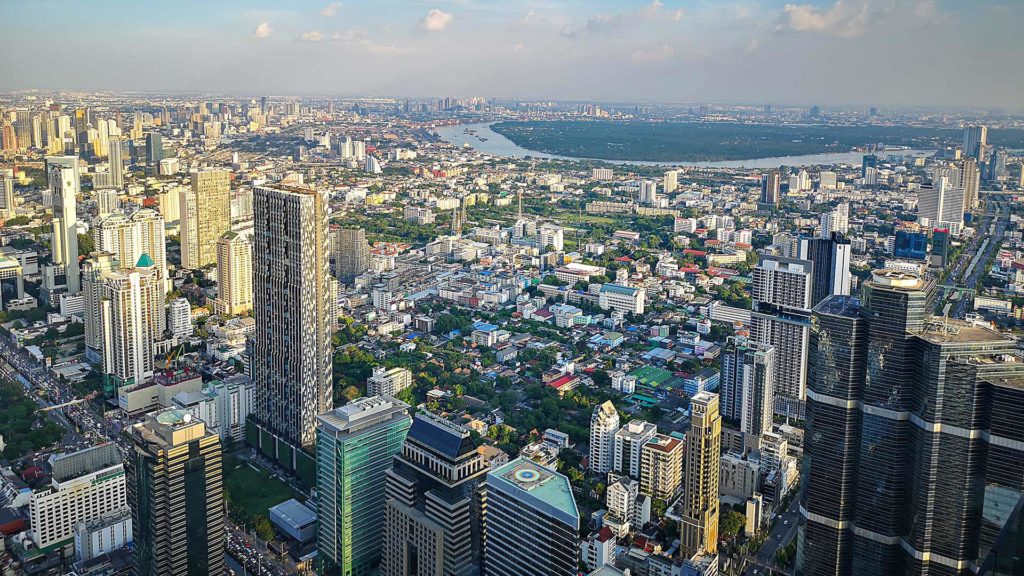 Mahanakhon Skywalk Opening Hours
The Mahanakhon Skywalk is open for visitors every day. You can visit from 10.00 am until midnight. For us personally, the best time is late afternoon, so you can enjoy the view over Bangkok during the day, at sunset, and at night.
Mahanakhon Skywalk Ticket Price
Usually, admission to the observation deck and Skywalk of Mahanakhon Tower is 1050 baht per person. There's a discount for children and senior citizens. However, they often hold discount promotions and the ticket thus becomes cheaper.
We paid 850 baht for the observatory and rooftop during our visit. If you already know when you'd like to visit the Mahanakhon Skywalk, it's also worth buying a ticket online beforehand.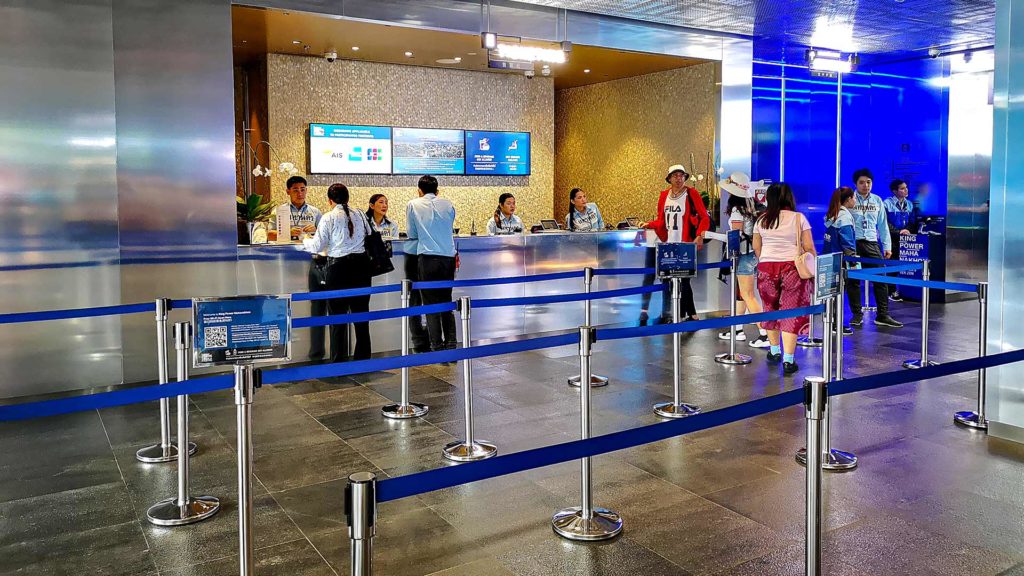 Note: Drinks or snacks are not included in the ticket price and have to be bought separately at the bar (e.g. a Chang or Beer Laos for 270 Baht).
King Power Mahanakhon Tower
From 2011 to 2016, the Mahanakhon Power was built and nowadays its 77th floor towers above every other skyscraper in Bangkok, at 313 meters. From afar, the skyscraper looks like a spiral and kind of pixelated. However, this is on purpose, as it made it possible to build balconies. Inside there are offices, stores, a hotel, luxury apartments, and of course the popular observation deck.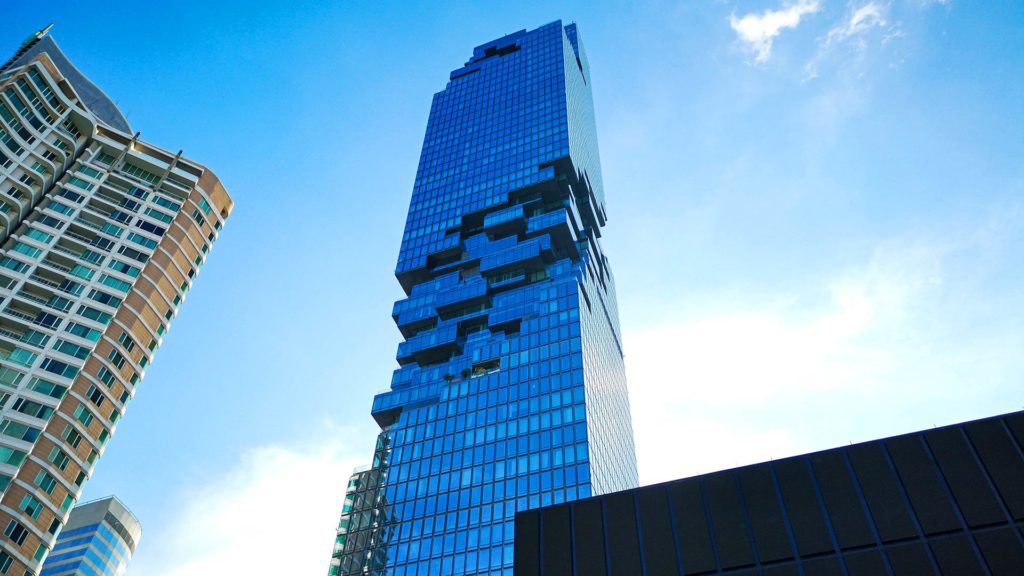 In 2018, however, the height of Mahanakhon Tower was overtaken by the Magnolias Waterfront Residences, which are attached to the ICON SIAM shopping center. As a result, it is now only the second tallest building in Thailand. This was also the year that King Power Group bought Mahanakhon Tower and thus it was renamed King Power Mahanakhon.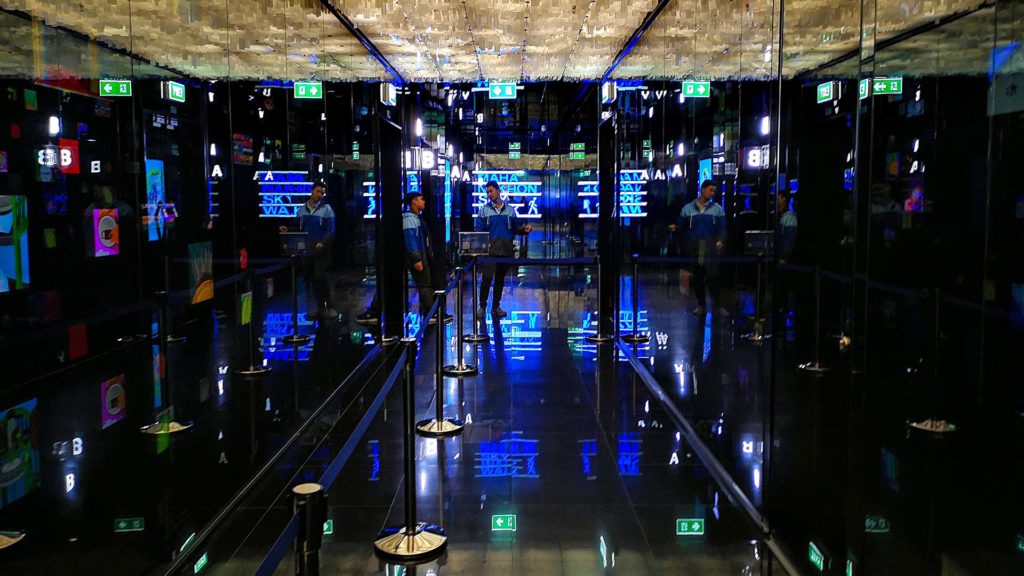 Mahanakhon Skywalk
The elevator takes you up to the 74th floor, where you get an indoor view from behind glass windows on the 1st level of the observatory. There are a few seats and interactive screens that provide you with information about what you're looking at.
After that, you can take the elevator (or the stairs) a little further up. At a height of 310 meters, you'll finally reach the Mahanakhon Skywalk. It's a small platform with a glass floor that you can enter. However, you have to cover your shoes with a cloth and put all your belongings in a cloth bag. You aren't allowed to take photos directly on the Skywalk either, so someone will have to take your picture from outside the glass area. For people with extreme fear of heights, this platform is certainly not an option.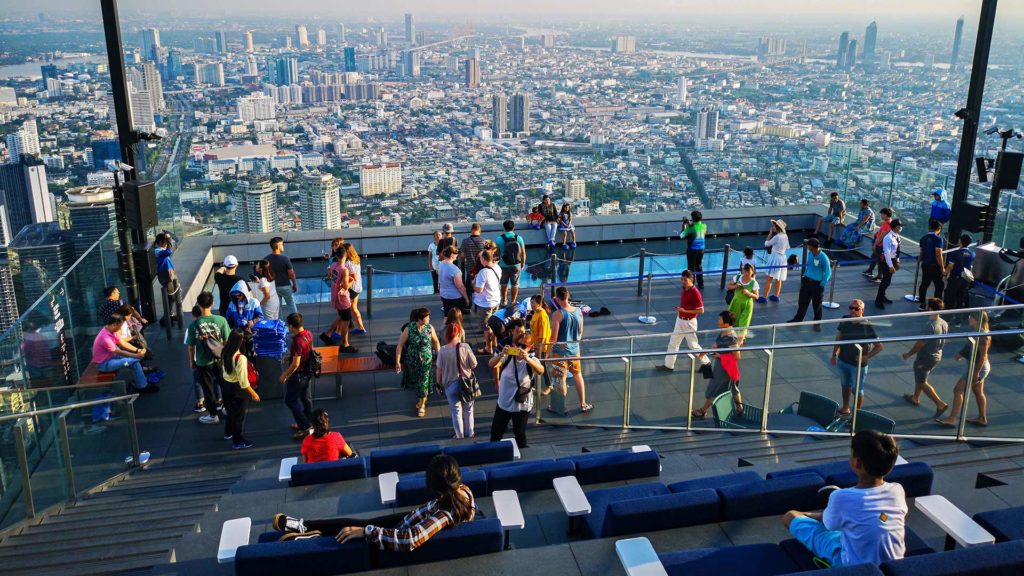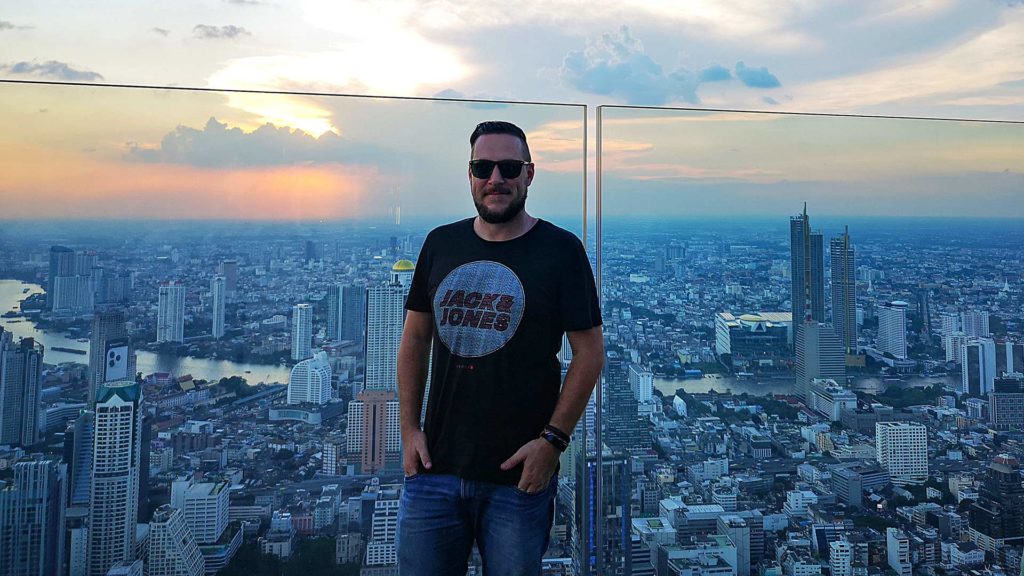 On the same level, you can also find more seats in front of the bar and you can buy a drink or snacks there. Sometimes they play live music here, which you can listen to while you relax for a while.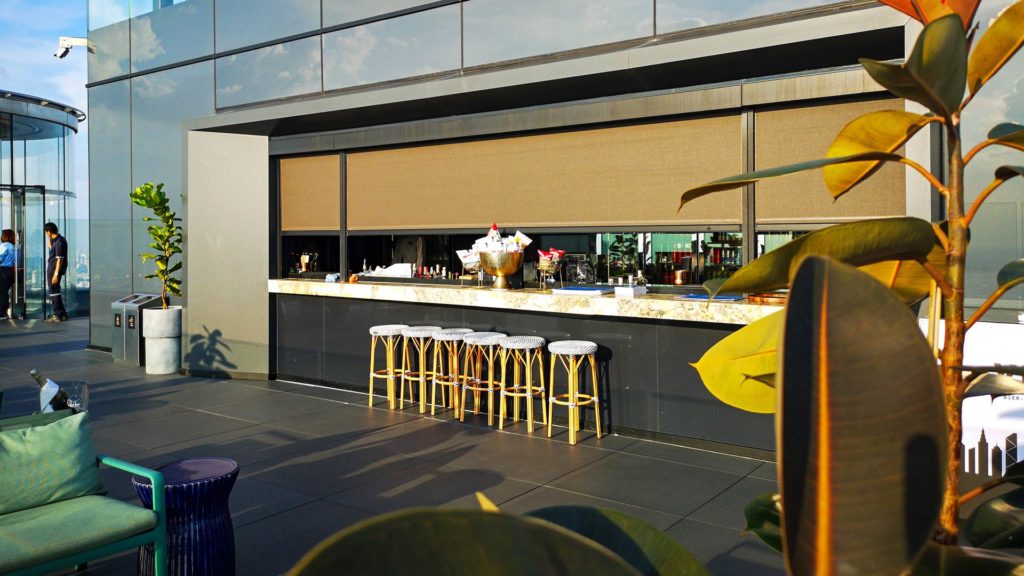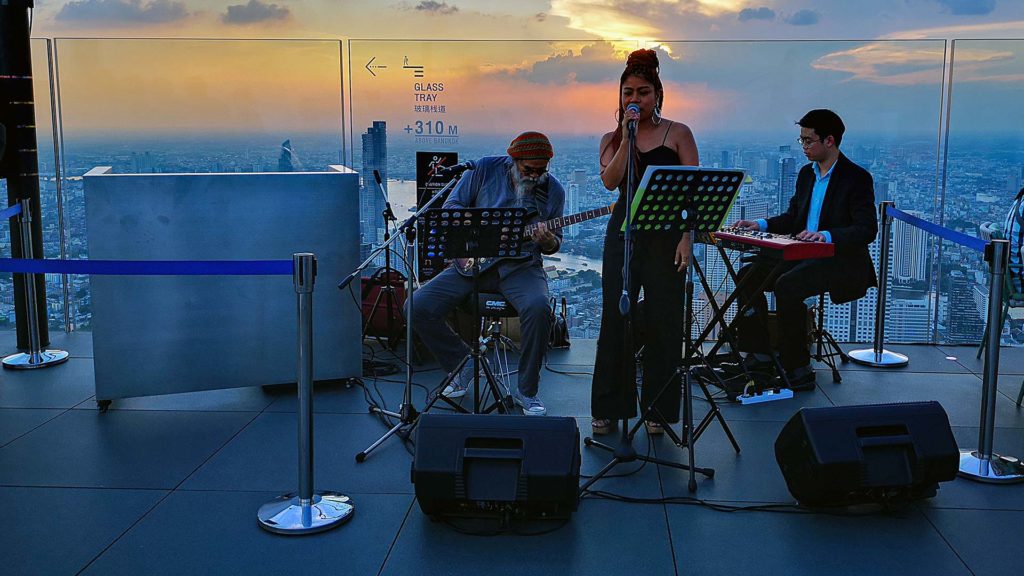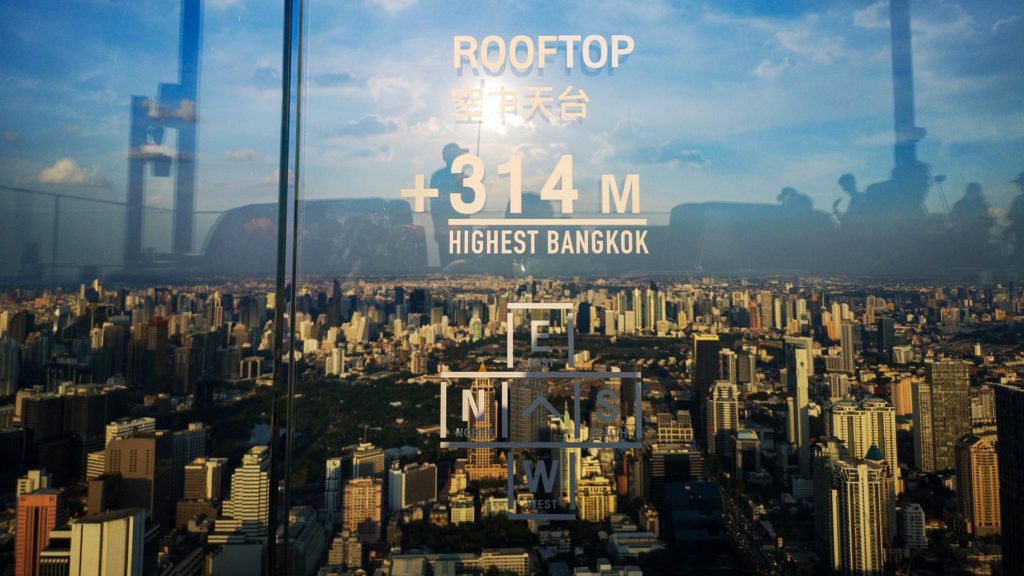 You can reach the last level over a staircase from the Mahanakhon Skywalk up to a height of 314 meters. Again, you'll find some seating options directly on the stairs or at the top of the 3rd level. From here you have a 360-degree panoramic view of Bangkok, because the highest observation deck of the city is quite free-standing and is not covered by any other building.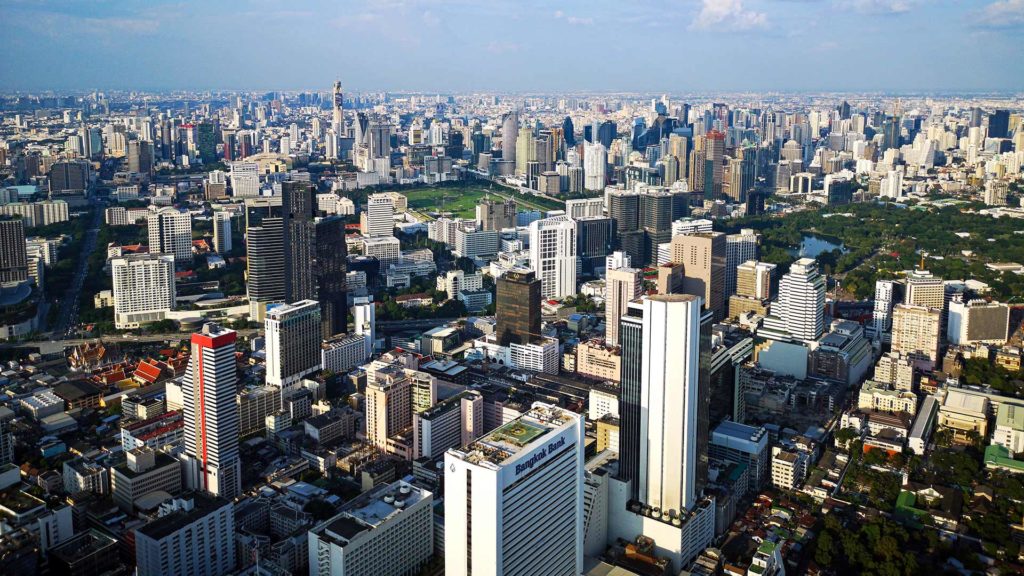 Tip: We'd recommend arriving in the late afternoon around 4pm or 5pm. You may find that Mahanakhon Tower is a bit more crowded by then, but you'll be able to see Bangkok during the day, at sunset, and if you stay long enough, even at night.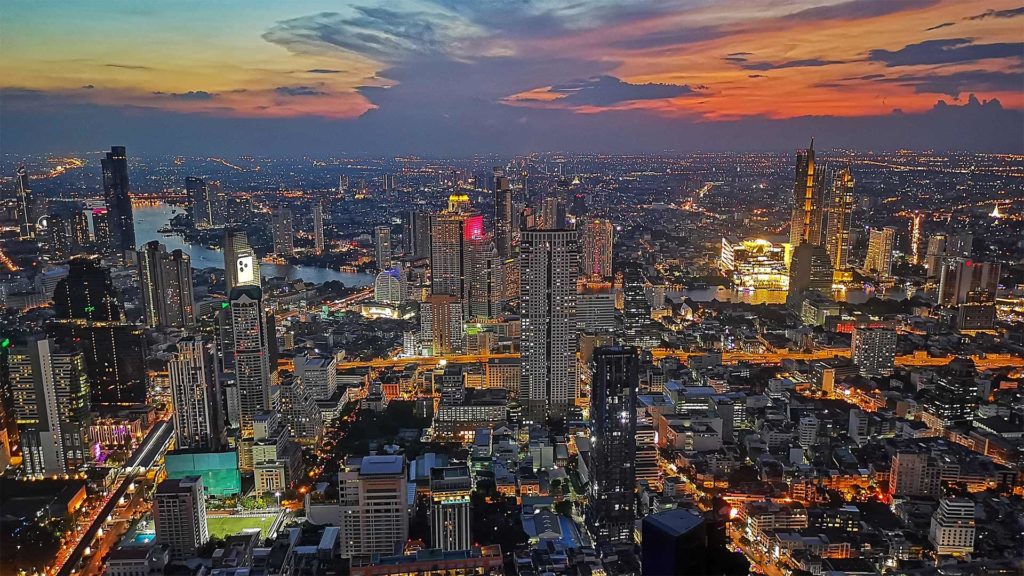 On the way down, you'll pass some gift shops and a large King Power Duty Free store, if you want to pick up a souvenir to take home.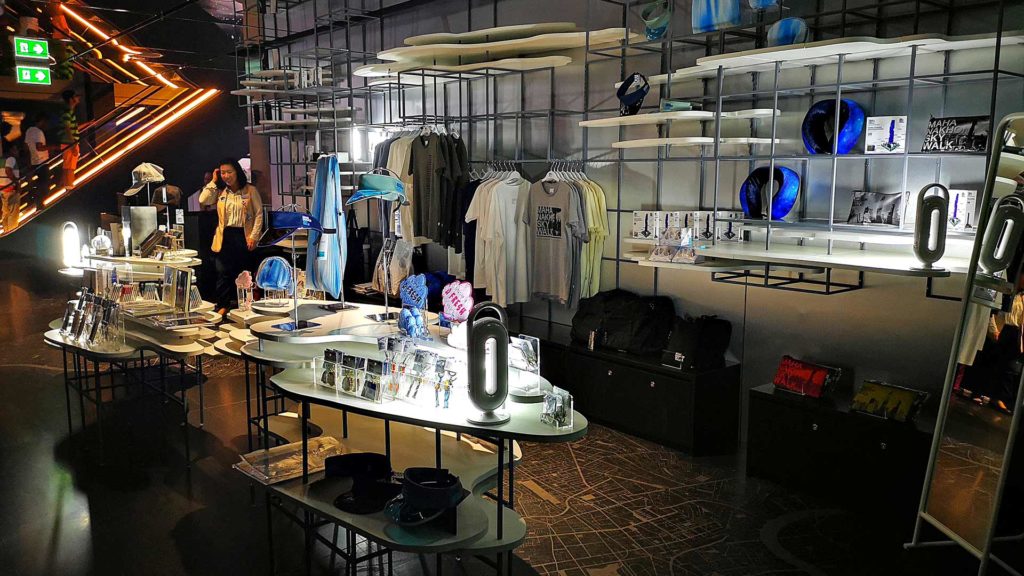 Plan your trip to Bangkok now
More hotel recommendations for Bangkok:
Popular routes to Bangkok:
---
Have you already visited Mahanakhon Skywalk? Or is Mahanakhon Skywalk still on your bucket list for your next visit to Bangkok? Leave us your feedback in the comments.
Photo 1: Courtesy of Chatrium Hotel Riverside Bangkok