Dieser Artikel ist auch verfügbar auf: Deutsch
Shanghai is certainly not such a dazzling city as Paris or New York. There a just a few "must-sees". The charm of the city lies in the streets, where the everyday life of the inhabitants of Shanghai takes place.
The best activities and sights for Shanghai
I have been living in Shanghai for more than two years and have seen many contrasts during that time. If you really want to experience Shanghai, you must at least begin to immerse yourself in the Chinese culture beyond the sights.
For this I would like to present a good mix of sightseeing (must-see) and experiences (must-do) with my personal 10 tips. Enjoy!
---
How to get to Shanghai
Traveling to Shanghai offers many possibilities. The two airports of the metropolis are connected to many cities in China and of course worldwide. Also from Germany you can find direct flights from Frankfurt or Munich, e.g. with Air China and Lufthansa. International flights usually arrive at Shanghai Pudong International Airport (PVG). The Shanghai Hongqiao International Airport (SHA) is used mostly for flights within China.
The easiest way to compare and to find the cheapest flights as well as the best price for you is at Skyscanner. There you can also see the flight duration, stopovers and the various airlines offering flights to Shanghai.
If you want to come to Shanghai from other cities within China, there are other options such as the bus or the train. Shanghai is well connected to all major cities in the country and therefore the options are really great. Times, prices and locations can be found at our partner 12go.asia.
Accommodation in Shanghai – our hotel tip
The selection of accommodation in Shanghai is huge. It is always important for a metropolis of this kind to stay in a good location to explore the city. In Shanghai, the proximity to the Metro is also important and in this price range there isn't almost a better location than the Sofitel Shanghai Hyland. It's situated just in the middle of the action and the rooms offer everything you need. With luck you will get a room with a fantastic view of the city!
Are you looking for something else? You can discover more hotels in Shanghai here.
Shanghai: Tours and tickets
---
1. The landmark of Shanghai: The Bund
The image of the Bund appears almost always when you see something about Shanghai. It is the number one landmark and also the first thing you should see in the city. The Bund is the waterfront promenade on the western side of the Huangpu River (Puxi), from where you can see the skyline on the eastern side (Pudong). A beautiful sight day and night.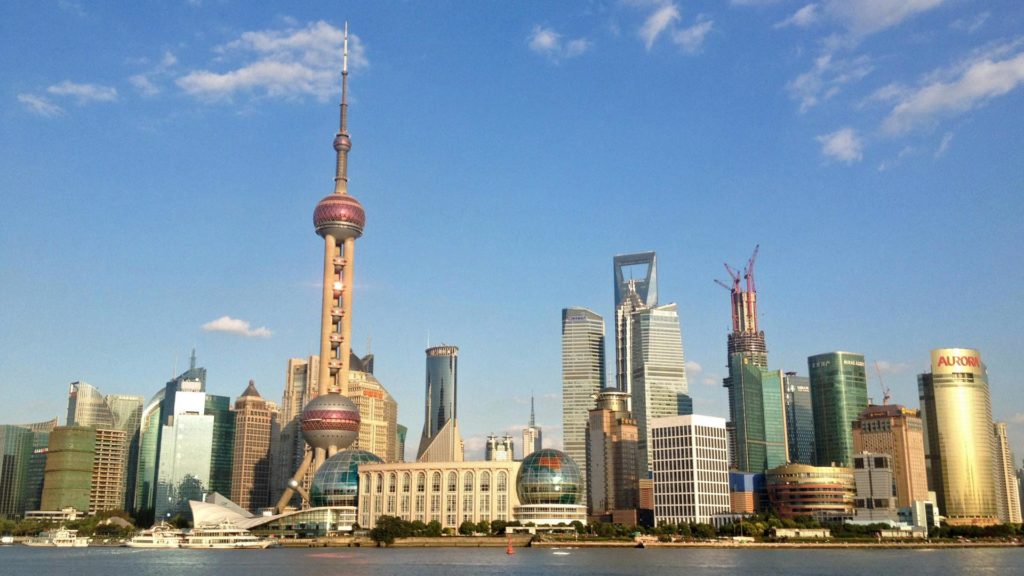 Furthermore, it is also worthwhile taking a boat trip in the evening to observe the Bund in all its colors.
Additional tip:
A perfect view of the Bund and the opposite side you will get from the 420-foot Jin Mao Tower, next to the Shanghai Financial Center, which looks like a bottle opener. You can go up to the 87th floor of the Hyatt hotel bar, Cloud 9. Even if you don't get a cocktail here under 10 euros, it is definitely worth the view.
2. Maglev train ride from Pudong airport
The Maglev train runs from Pudong International Airport to the center of Shanghai. The German developed Transrapid train has been in operation on the 30 km test track in Shanghai since 2002.
However, the trip doesn't really make sense, because after the train ride you still need a taxi or the metro, but to experience the top speed of 430 km/h (30 km in 7 minutes!), it is worth almost 6 euros. Tickets are available upon arrival at the airport.
3. Magnificent park: Yu Yuan Garden
In Shanghai, unlike Beijing, modern history has bowed in recent years. Unfortunately, there are only a few temples, castles or magnificent gardens left. A highlight is definitely the Yu Yuan Garden with beautiful parks, a tea house in the middle of a lake and nice little streets for shopping or eating.
Additional tip:
If you are looking for a Chinese temple, there are certainly more beautiful than those in Shanghai. But if that's your only stop in China, the Jing'an Temple just outside the metro station of the same name is a great option.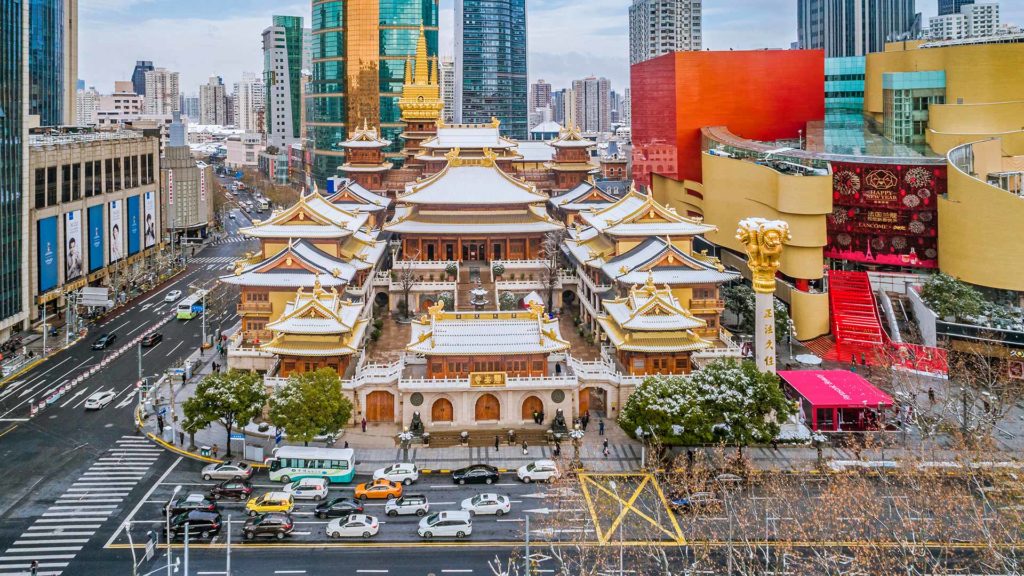 4. Shanghai Museum in the People's Square
If you have some time left for culture and history, then the Shanghai Museum is worth your while. You will find it in the southern part of the People's Square. On four floors cultural treasures of the past dynasties are exhibited. Admission is free, but you should be there in the morning at 9.00 A.M., because the waiting time at the entrance during the day significantly increased. If you want to know more about the history, we recommend a guided tour.
Additional tip:
Do you happen to be in Shanghai for a weekend? If so, then you must visit the wedding market. This is located just a few minutes walk from the museum in the north of the People's Square. Here you can see how parents try to find their children a wife or husband.
5. Walk at night on the East Nanjing Road
Nanjing Road is the most famous shopping area in Shanghai. It is divided into West Nanjing Road (west of the People's Square) and East Nanjing Road, which leads from the People's Square to the Bund. In the latter section especially a walk at night when the lights are illuminated is worth a visit. People are dancing on the street and there are local specialties to eat everywhere.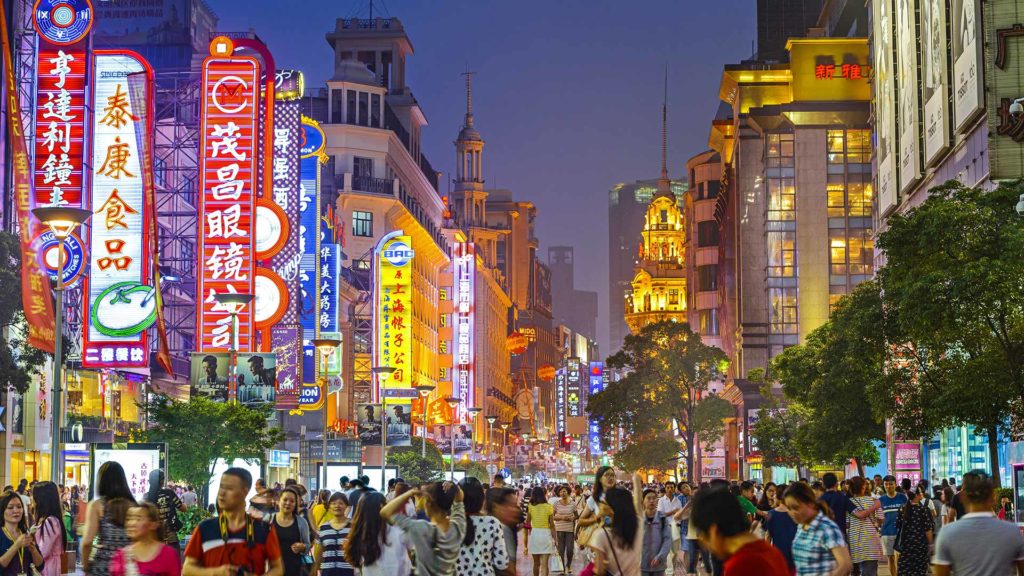 6. Shanghai Circus World
You should definitely see the world famous acrobat show with dancing, singing and tricks of the Shanghai Circus. It is performed daily in the Shanghai Circus at the metro station of the same name. If you like to see the show you should pre-order tickets or buy them directly at the circus.
7. Crafts enclave Tian Zi Fang
The Tian Zi Fang Street stands for a whole bohemian district that is unique in Shanghai in its own way. Here, the creative minds and alternative Chinese gather in bars, cafes, galleries and boutiques. In addition to interesting works of art and a cool drink, you can also see typical Chinese homes, which are unfortunately less and less common in Shanghai.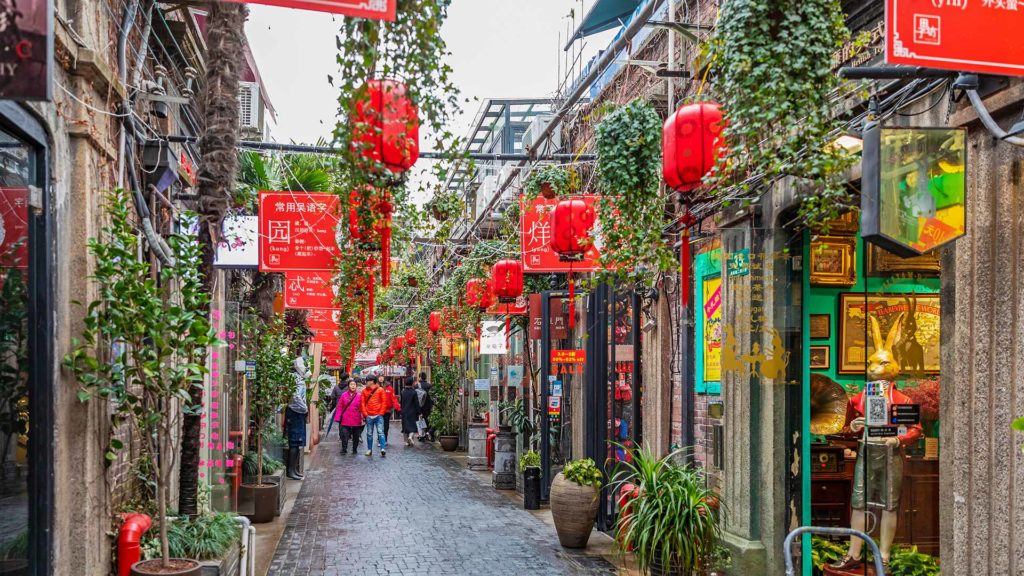 Additional tip:
An insiders' tip for contemporary art is the "M50" or 50 Moganshan Road. Hundreds of artists present their sometimes very unusual works of art in the old artist district.
8. Water Town Zhujiajiao (Little Venice)
Around Shanghai, there are a variety of so-called "Water Towns". These Water Towns are immensely popular with the Chinese for weekend trips. The easiest to reach a water town is Zhujiajiao, also known as Shanghai's Venice. You can reach the town by bus from the People's Square in about 1.5 hours for the equivalent of 1 euro or on a guided tour of the highlights of Shanghai.
9. Eating Chinese and getting to know the culture
Especially dinner is a matter of the heart for the Chinese. They talk, celebrate and linger for hours. Only those who have eaten in an authentic Chinese restaurant can also immerse themselves in the culture.
First of all, you must not be deterred by the eating habits, because burping, smacking and screaming loudly after the waiter is completely normal. Then it is important to know that there is not one Chinese kitchen, but each of the 23 provinces has its own specialties.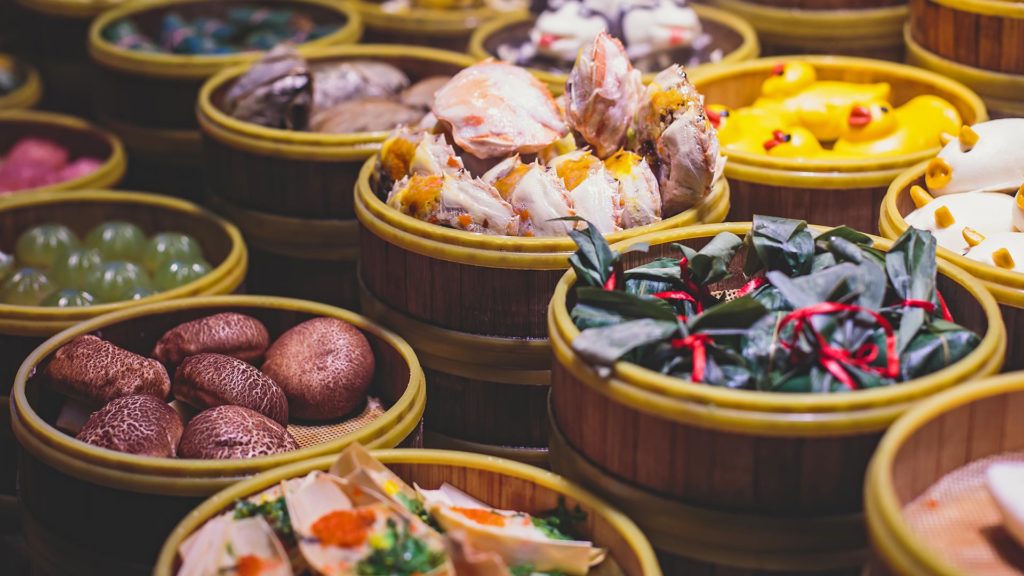 In Shanghai, lots of fish and shellfish are eaten. The dishes are often cooked in a soy sauce and (unlike in southern China) rather sweet and sour instead of very spicy. The best restaurants are in the French Concession and Jing'an districts. What you definitely shouldn't miss are dumplings and meat skewers that you get everywhere on the street.
A good way to get to know many dishes is by the way a Shanghai food tour. There you will get introduced to many regional specialties and of course you can try them.
10. Shopping, shopping and again shopping
The number one activity of many Shanghai visitors is shopping. Some things you can buy here safely cheap, but with others the joy of the low price vanishes after two washing cycles. Recommended are tailored suits or dresses, basics such as T-shirts and if you like it copied watches or handbags.
A really cheap "fake market" can be found on Qipu Road (near Tiantong Road subway station). Shopping (and understanding) is a bit easier in the 4-level market on 580 West Nanjing Road or underground in the Science & Technology Museum subway station.
Additional tip:
An electronics-only market can be found at the intersection of Fuxing Zhong Road and Xiangyang Nan Road (10 minutes south of the South Shaanxi Road Station). Also exciting is the plant and animal market at Dongtai Road.
---
About the author
Sebastian is a blogger and online entrepreneur who has been living in Shanghai for a few years since 2012. On his blog Wireless Life he writes about how to build an online business and life as a digital nomad. Here you can interact with (prospective) bloggers, entrepreneurs and freedom-lovers, learn about networking and many useful things for your business.
Plan your trip to Shanghai now
More hotel recommendations for Shanghai:
Popular routes to Shanghai:
---
Have you ever been to Shanghai? What do you think one should not miss in Shanghai?
Photos: photo 2 (Jing'an Temple)– Yibo Wang/shutterstock.com, photo 3 (East Nanjing Road) – Sean Pavone/shutterstock.com, photo 4 and header (Tian Zi Fang) – maoyunping/shutterstock.com, photo 5 (Water Town Zhujiajiao) – Sergey Didenko/shutterstock.com and photo 6 (dumplings) – Tsuguliev/shutterstock.com
Gast
Dies ist ein Gastartikel. Falls du Fragen oder Anregungen zum Thema hast, schreibe sie einfach in die Kommentare oder kontaktiere den Gastautor direkt auf seinem Blog.