Dieser Artikel ist auch verfügbar auf: Deutsch
During my current Lombok trip I had the opportunity to stay at The Puncak hotel. Here you can find my review and information on this lovely boutique hotel.
Hotel review: The Puncak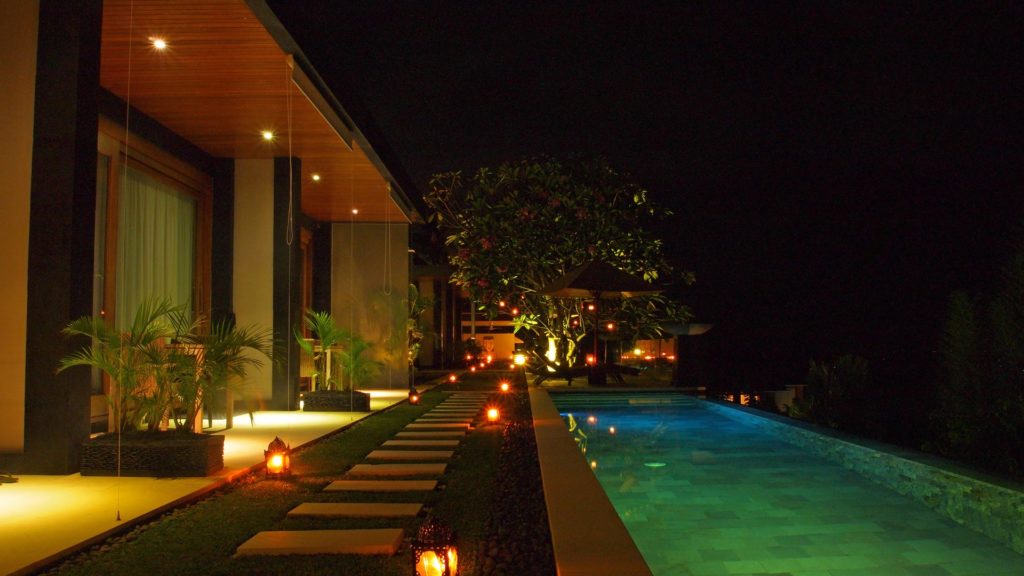 ---
Location
The Puncak is located in the west of Lombok, more exactly Batu Layar – it's just a short distance to Senggigi. Although there is no beach nearby, it's more impressive that the hotel is located on a mountain ("Puncak" means peak) from where you can enjoy a breathtaking view at Senggigi.
Especially the sunset from up there is really gorgeous! I don't overstate when I say that I've seen one of my most beautiful sunsets from there. When the sky is clear you can even have a look at the volcano Mount Agung on Bali and it's so beautiful to witness when the sun is going down almost second-by-second behind the volcano. Simply amazing!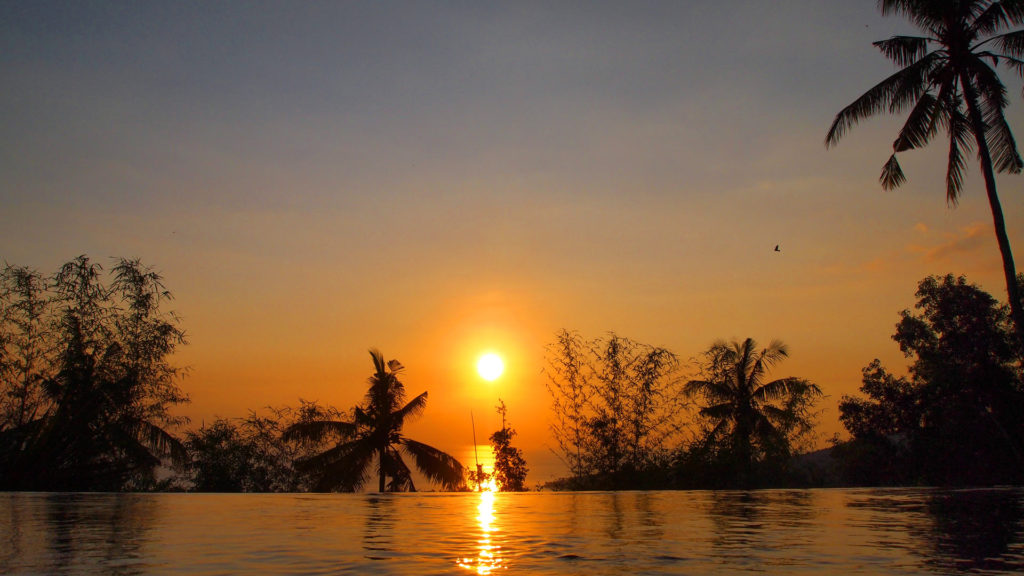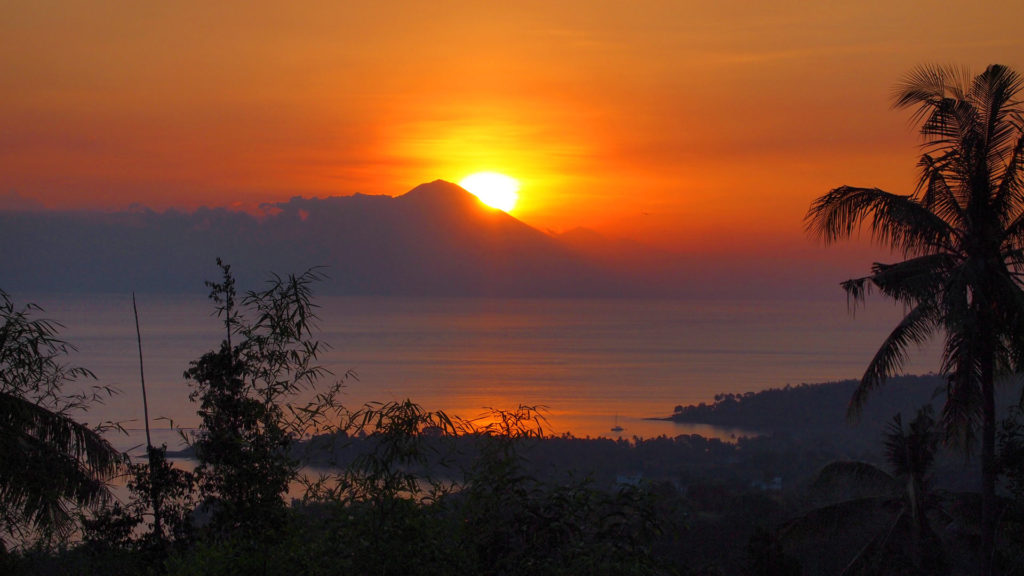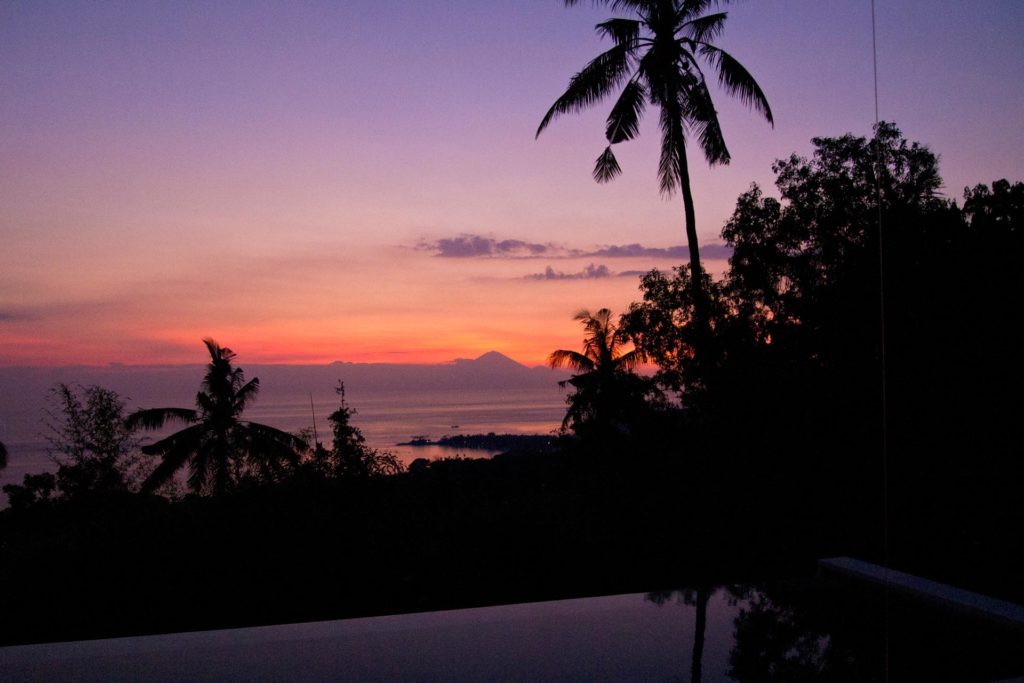 However, less for beach lovers, but more for romantics and couples or honeymooners who want to enjoy their time among a tranquil atmosphere. And if you want to go to the beach, you can simply ask for a Blue Bird taxi that will bring you there for about € 2, for example to Senggigi.
Rooms
The hotel with its 5 rooms is very small but especially this makes it so charming. The rooms are all aligned next to each other, so every of them offers you this perfect view and direct access to the infinity pool.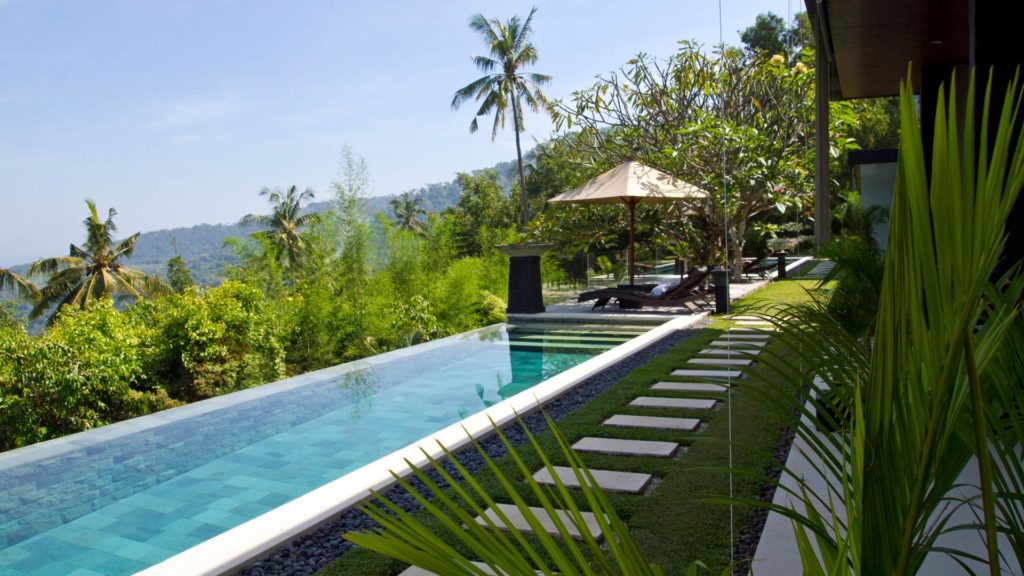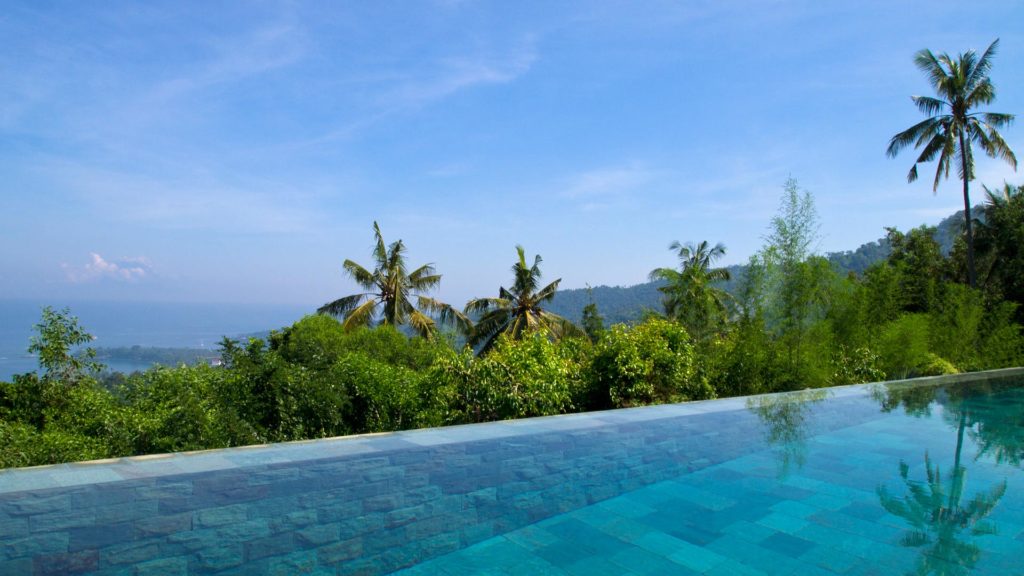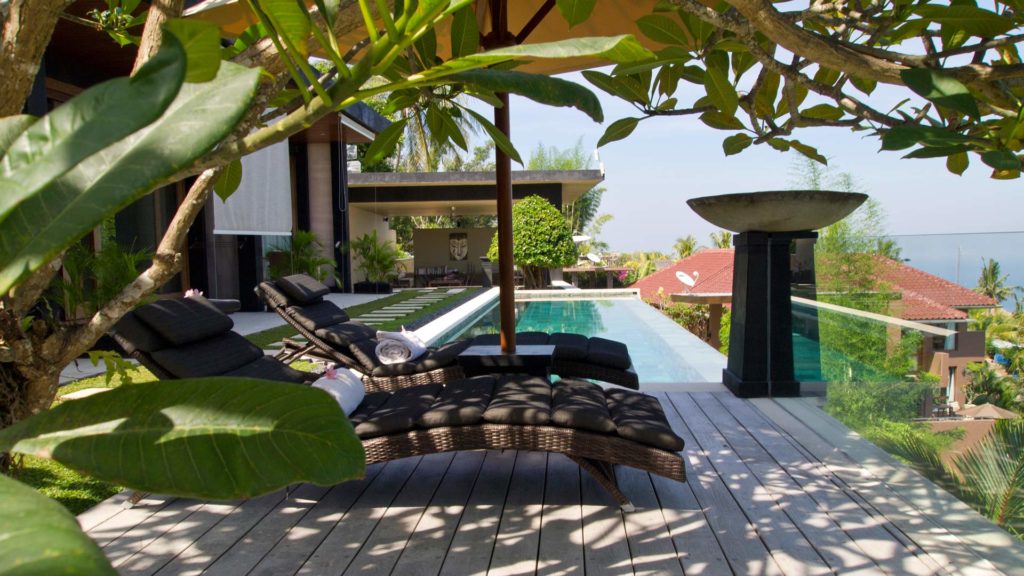 The non-smoking rooms are well-equipped and offer everything what you can expect in this category. The bed is huge and very comfortable, so that you can have a really good sleep on it. By the way, The Puncak also has a twin-bed room in case you're traveling with 2 persons and not as a couple 😉
Behind the bed each room has a beautiful huge marble plate that was imported to Lombok from different parts all over the world. Generally, the rooms are designed very classy and stylishly and you will feel well there immediately.
Behind the rooms there is the half-open bathroom which, in my opinion, is also very beautiful. I personally think it's a great idea to provide a small pharmacy with some important medication such as antibiotics, Aspirine, anti-diarrheal agents, malaria medications and much more.
All rooms of course offer free WiFi and the speed was good. However, I didn't have the best connection in the room – but outside on the terrace everything was good.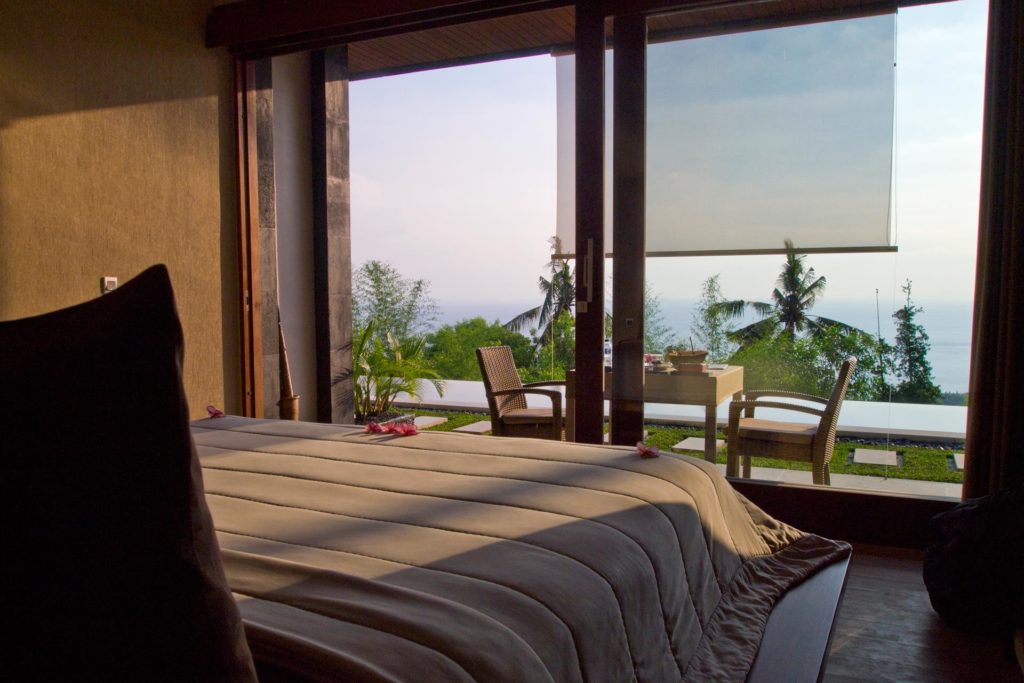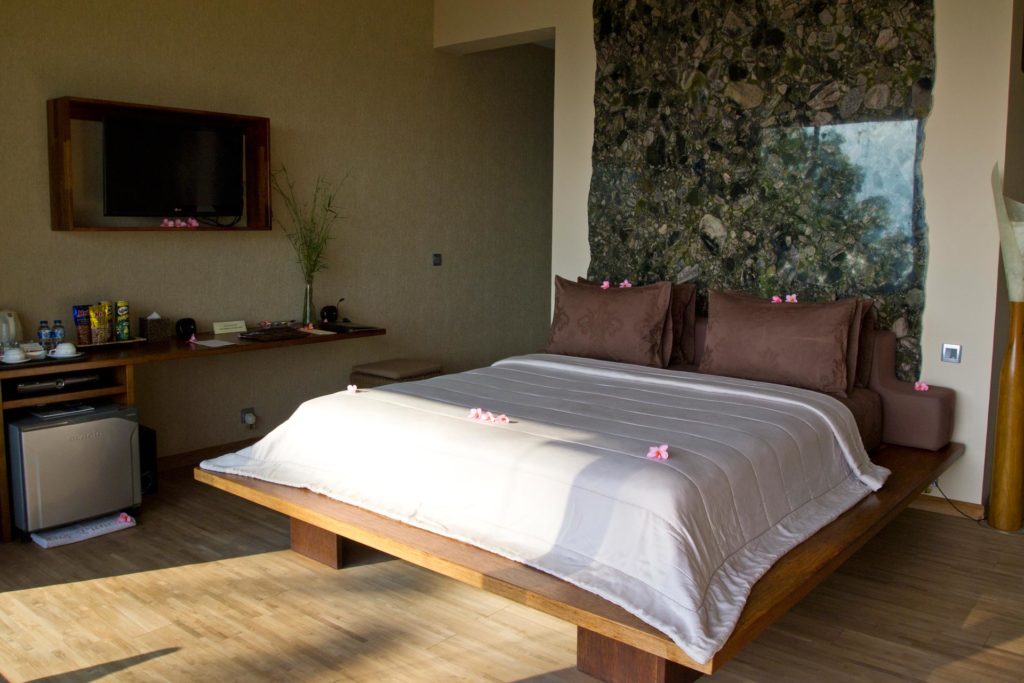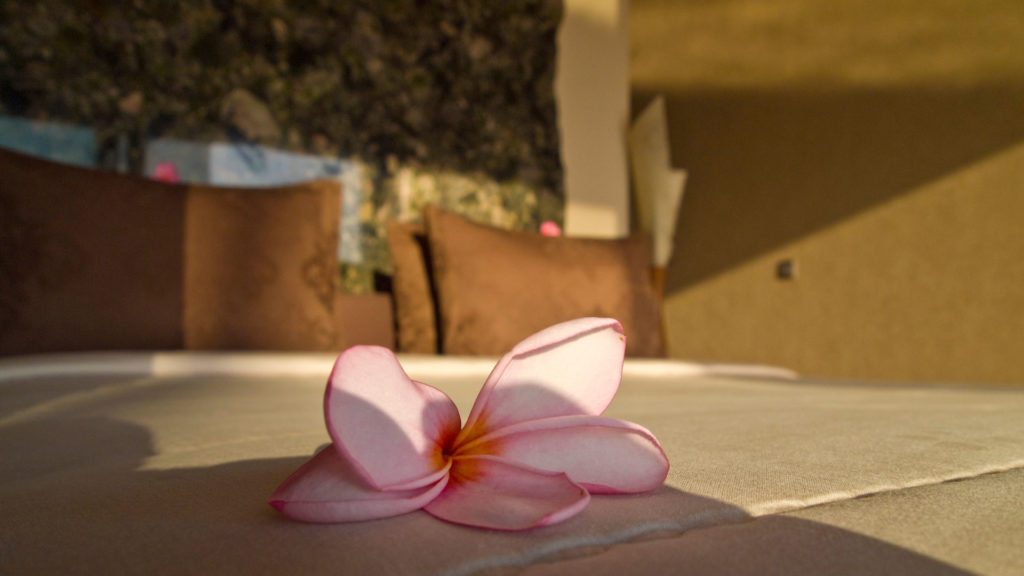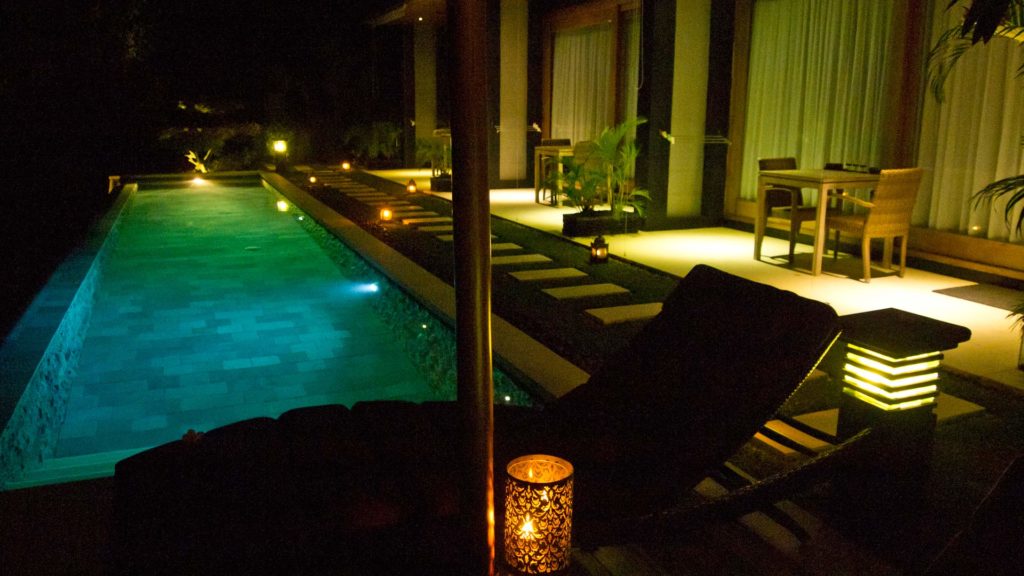 Conclusion
The owners Jean-Paul and Nury are really lovely and kind and they do everything to make your stay very pleasant. You will be greeted by them personally and feel immediately well and welcomed. I really liked this!
The food, however, has to be ordered in advance but is of course freshly made and very delicious (for example the Spaghetti was really good, same like the breakfast). The menu prices are slightly above average.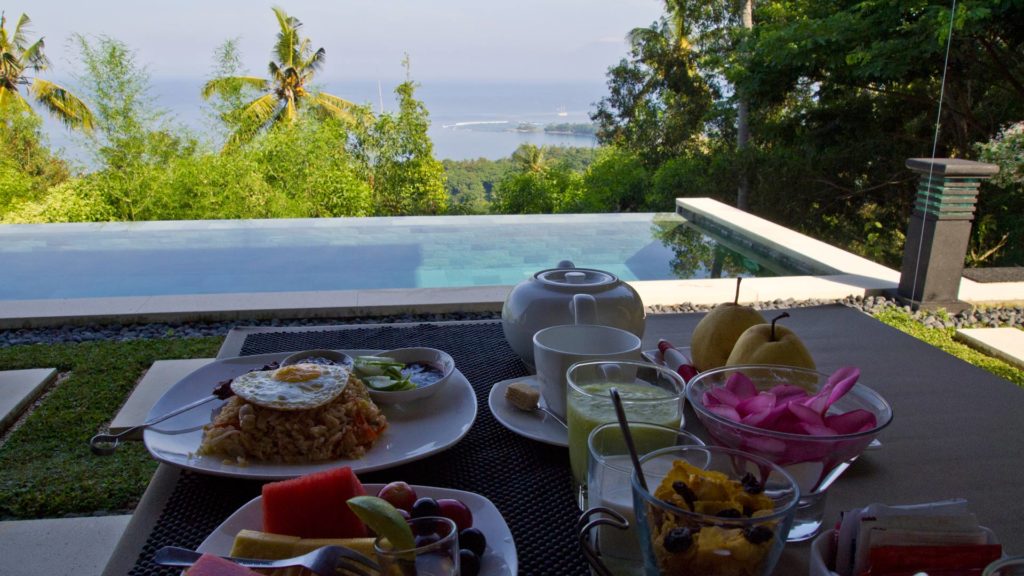 When you're traveling as a couple (or also alone) and want to enjoy some calm days with a stunning view, I can totally recommend you The Puncak!
Website: www.the-puncak.com
The Puncak on Facebook
The Puncak on TripAdvisor
Book The Puncak on Booking.com
I've been invited to this stay at The Puncak. As always, opinions are honest and only my own. We only recommend hotels, if we think that they are good!