Dieser Artikel ist auch verfügbar auf: Deutsch
When most of the people hear the name "Gili", they probably think of the three famous Gili Islands Trawangan, Meno and Air in the northwest of Lombok. But did you know that there are many other islands, some of them totally lonely, around Lombok?
A day trip to Gili Nanggu
In the southwest there are over 10 small Gili Islands. One of them is Gili Nanggu, whom I last visited. A day trip to Gili Nanggu is absolutely worth it and I will show you all about it in this article.
---
How to get to Lombok
Accommodation in Lombok – our hotel tips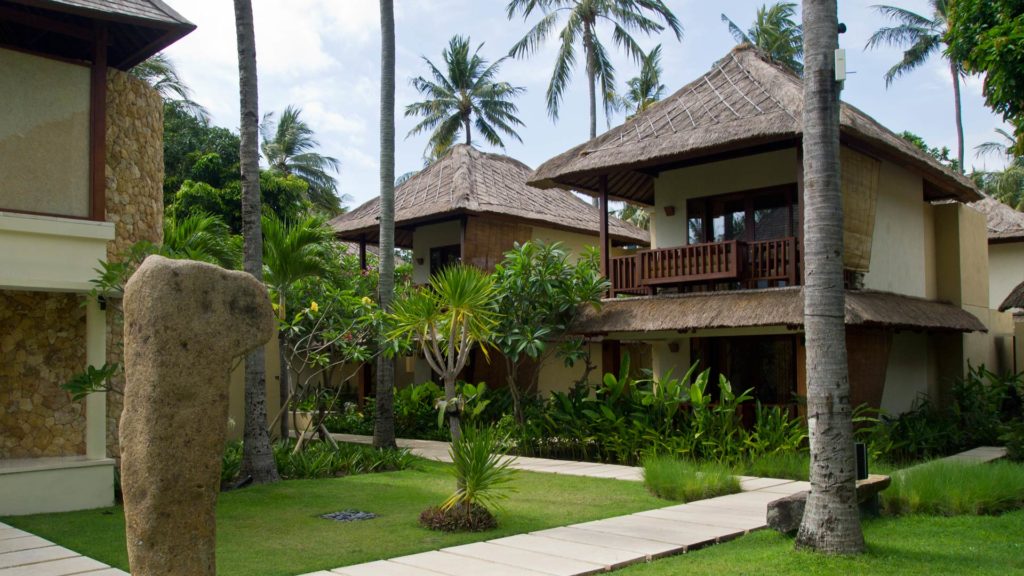 Gili Nanggu: Tours and tickets
---
How to get to Gili Nanggu
Gili Nanggu is located at the southwestern peninsula of Lombok (Sekotong) and can be reached by boat from 2 different places: Lembar (the place where the public ferry from Bali arrives) and further west from West Sekotong (Sekotong Barat). The boat drive from West Sekotong takes only 15-20 minutes, whereas from Lembar you have to drive approximately 40. Most likely, the price for a charter boat (4-6 persons max.) will vary greatly – I paid only IDR 230.000 from West Sekotong (round trip). It was a very good price and I only had the luck because of a friend who knows a boat driver personally.
Preferably, you should hire a driver or take a taxi from Senggigi or Kuta because they can bring you directly to the boats without the hassle of searching for it. The drive from Senggigi to Lembar takes not quite an hour, to West Sekotong approximately 1 ½. Most of the tourist offices will be offering a Nanggu tour probably.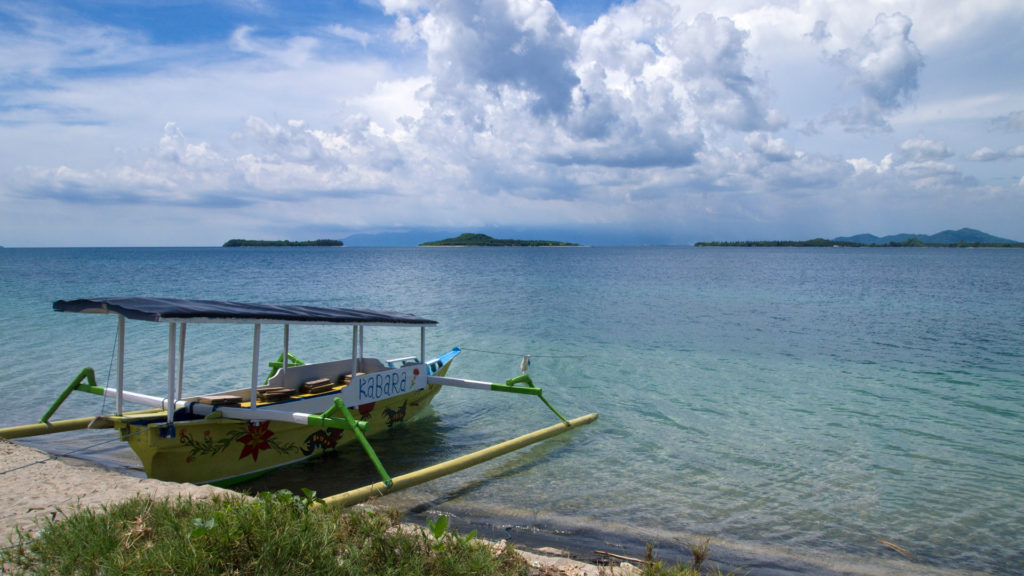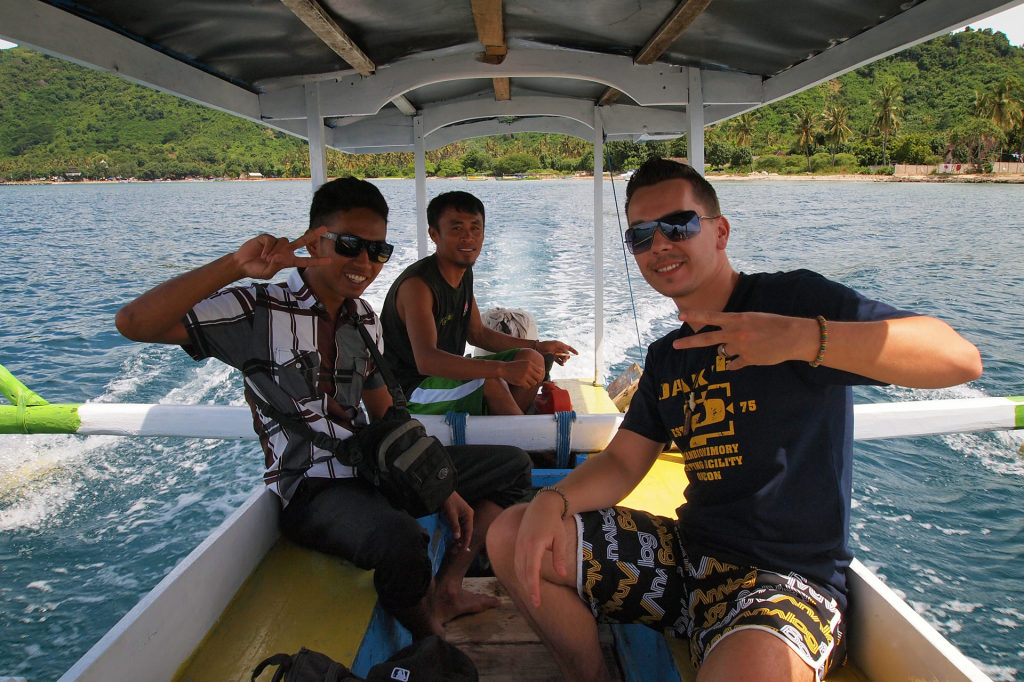 During the boat drive another tiny island caught my eye: Gili Poh. It's the smallest of this Gili group and can be walked around in only 15 minutes (for comparison: when you walk around Gili Meno it takes about one hour). It must be a true Robinson Crusoe island and I definitely have to visit it next time!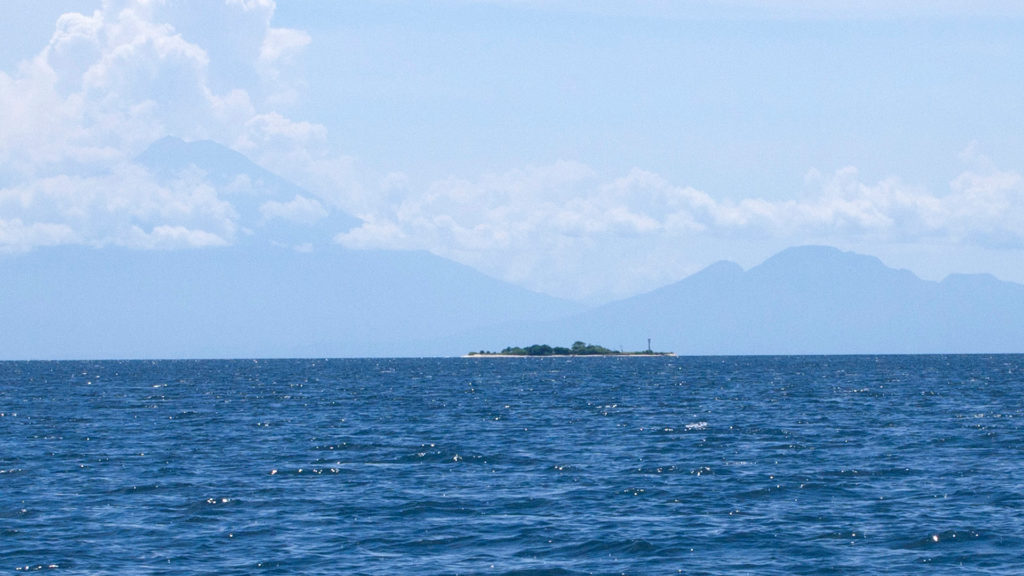 On Gili Nanggu
On Gili Nanggu there is not really much going on – or more precisely NOTHING! The total opposite of Gili Trawangan, even quieter than Gili Meno. But you have dreamlike beaches with crystal clear water where you perfectly can snorkel, dive or simply have a bath. The beaches are quiet and there are no beach vendors to bother you since this is a private island. It's perfect for a snorkeling, diving or relaxing day trip. If you wanna take a time out and enjoy a few days relaxing among a tranquil South Sea atmosphere, this island is the right spot for you.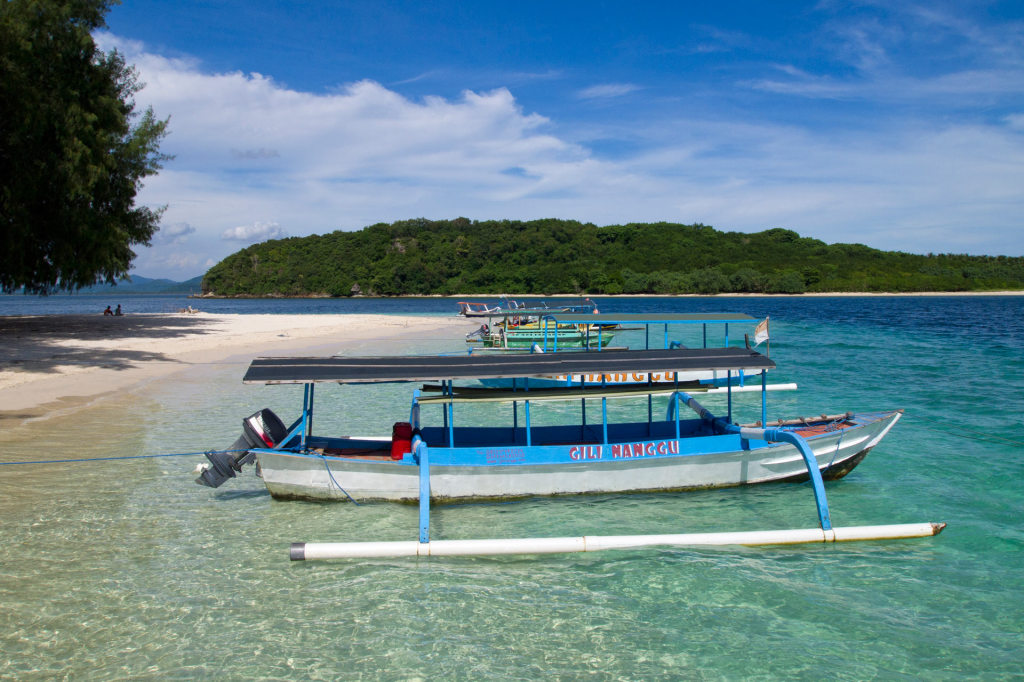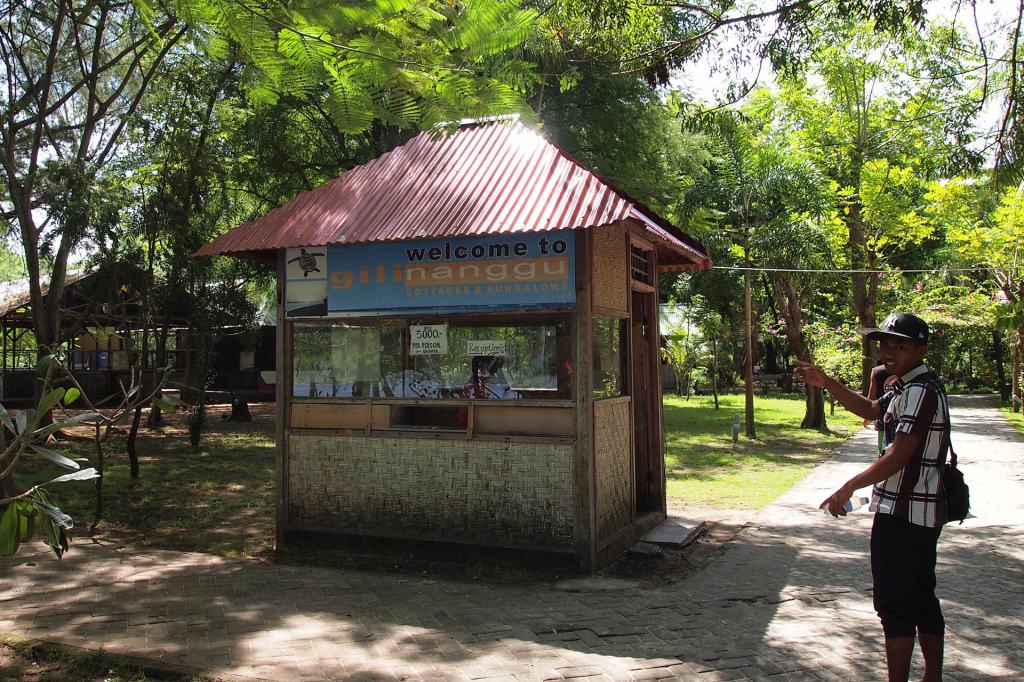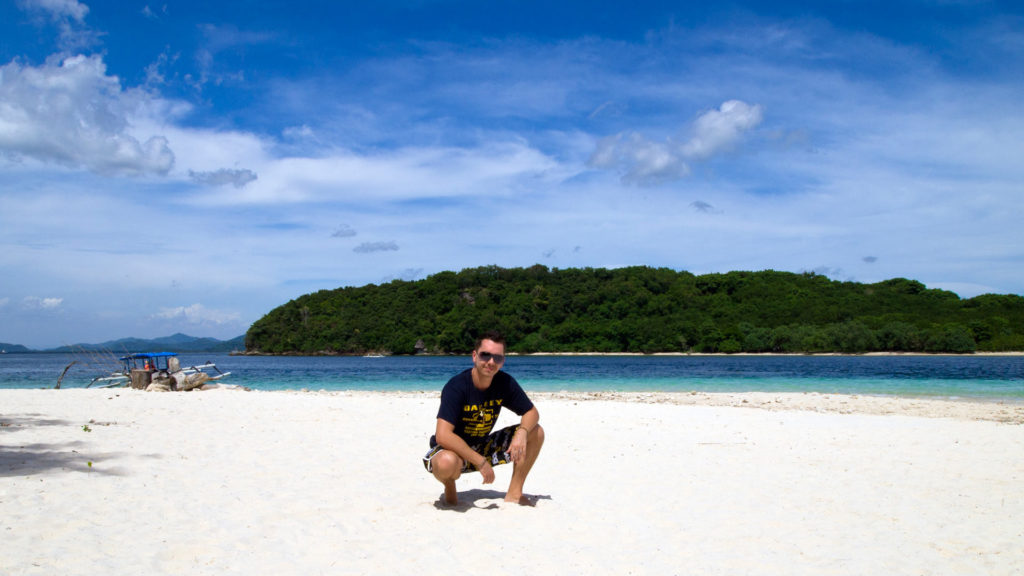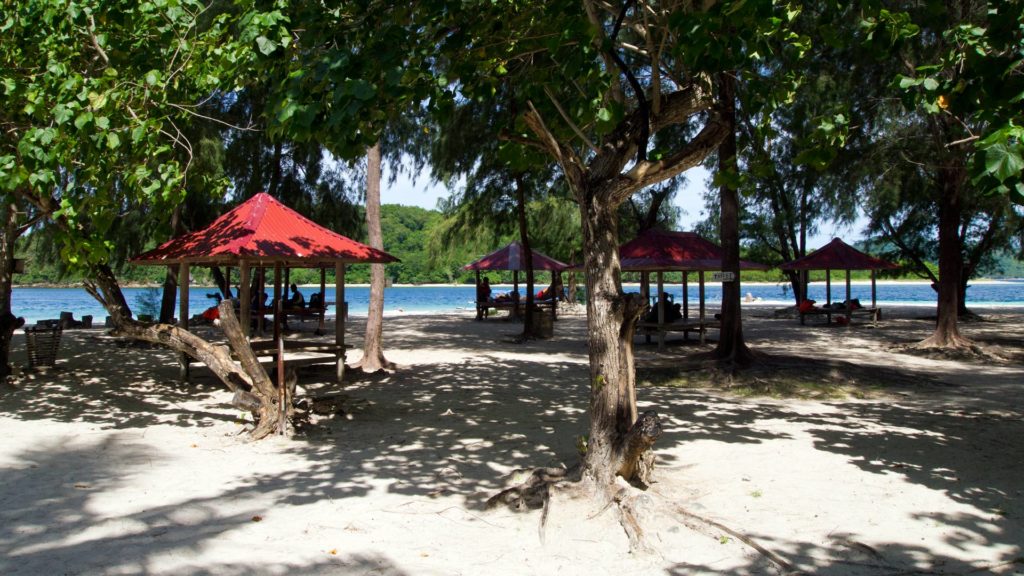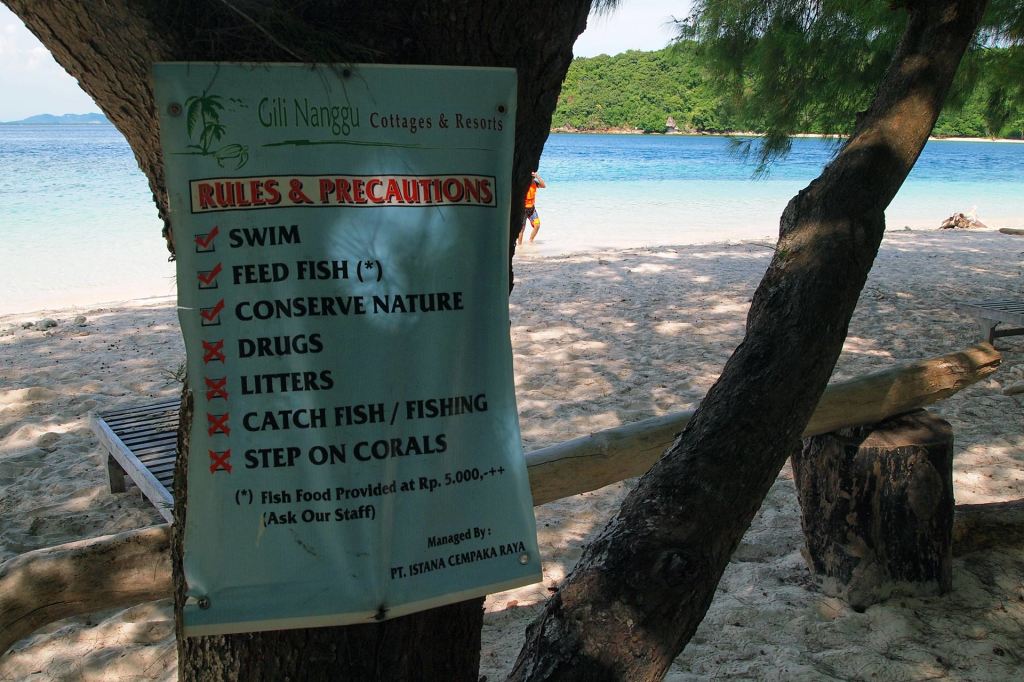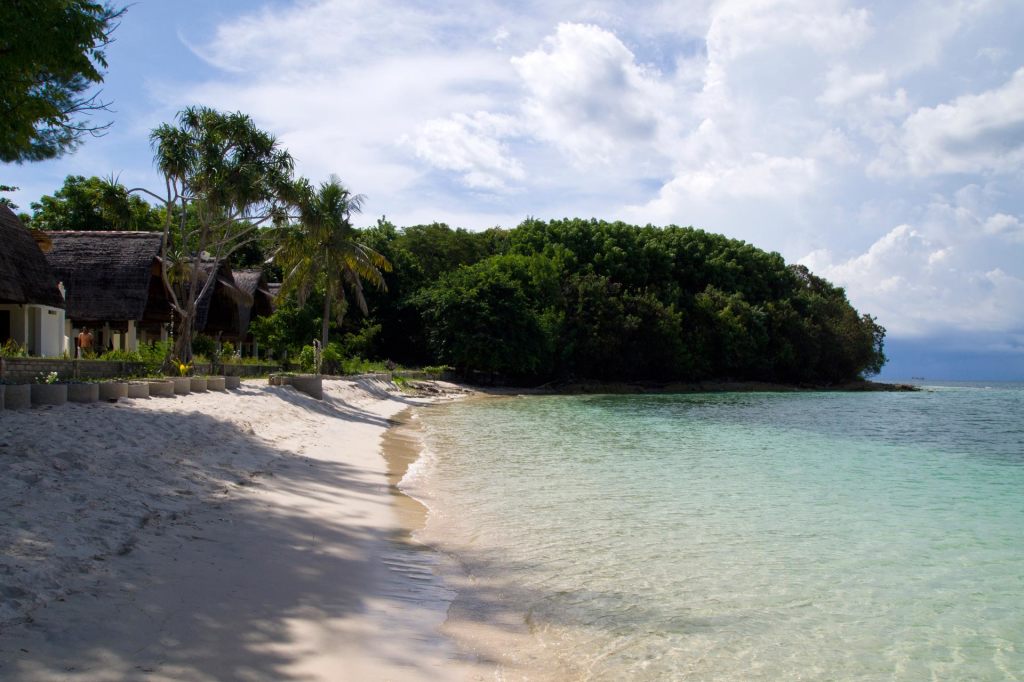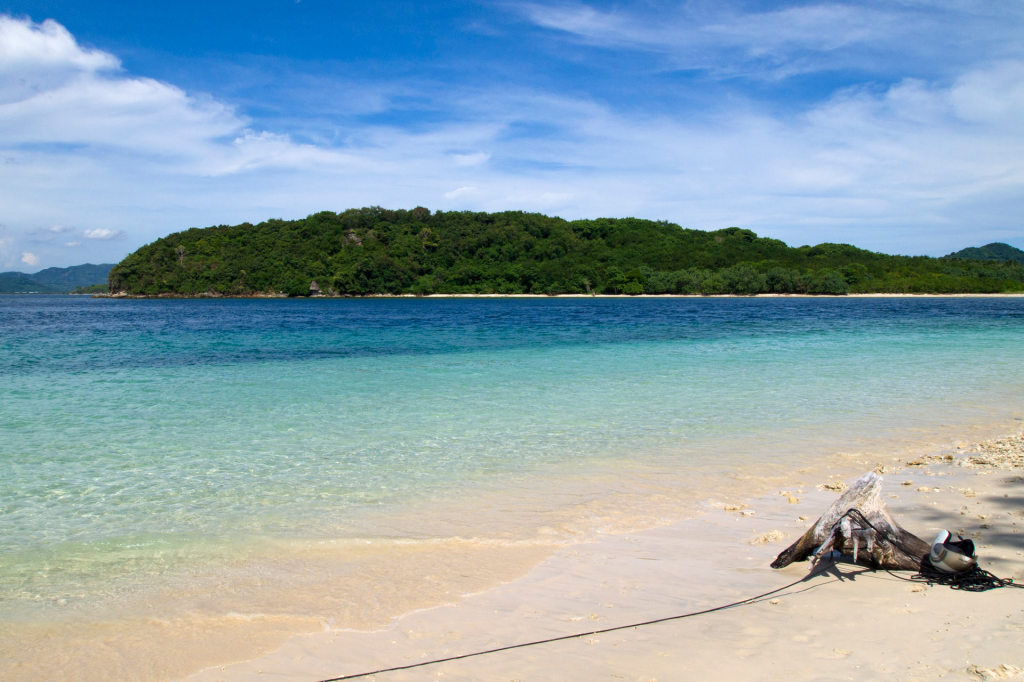 Believe it or not, on Gili Nanggu there is only one accommodation (Gili Nanggu Cottages & Resort – with bungalows directly at the beach) and one restaurant. During our stay we were the only guests. But the food was delicious and the owner is a nice guy.
It's always funny to hear how Indonesian people try to adopt an Australian accent. Maybe it was because of me, because until today I don't understand why 99.9% of the people in Southeast Asia think I'm Australian. Well, as I made him clear that I'm actually from Germany, he came up with the stock response for Germans: "Achsoooooooo!" (meaning something like "Aha/I see")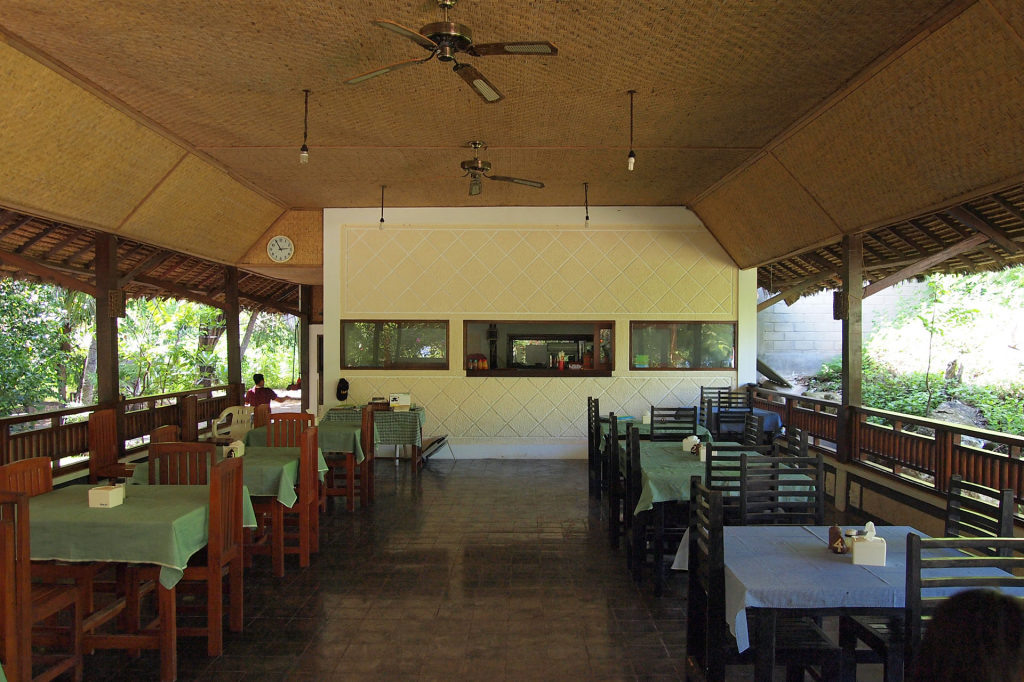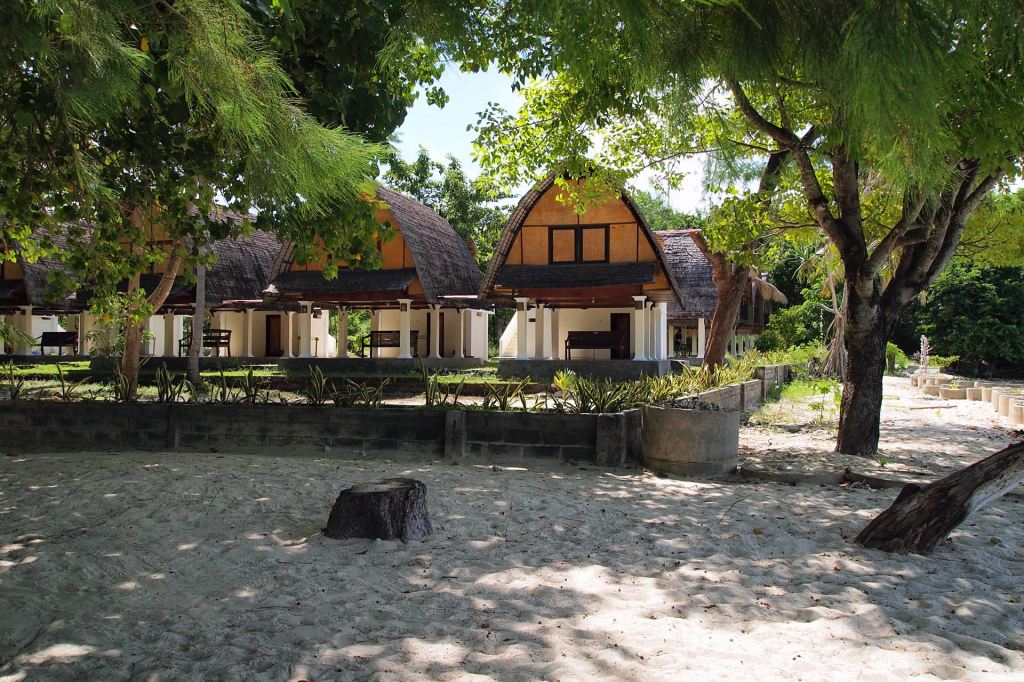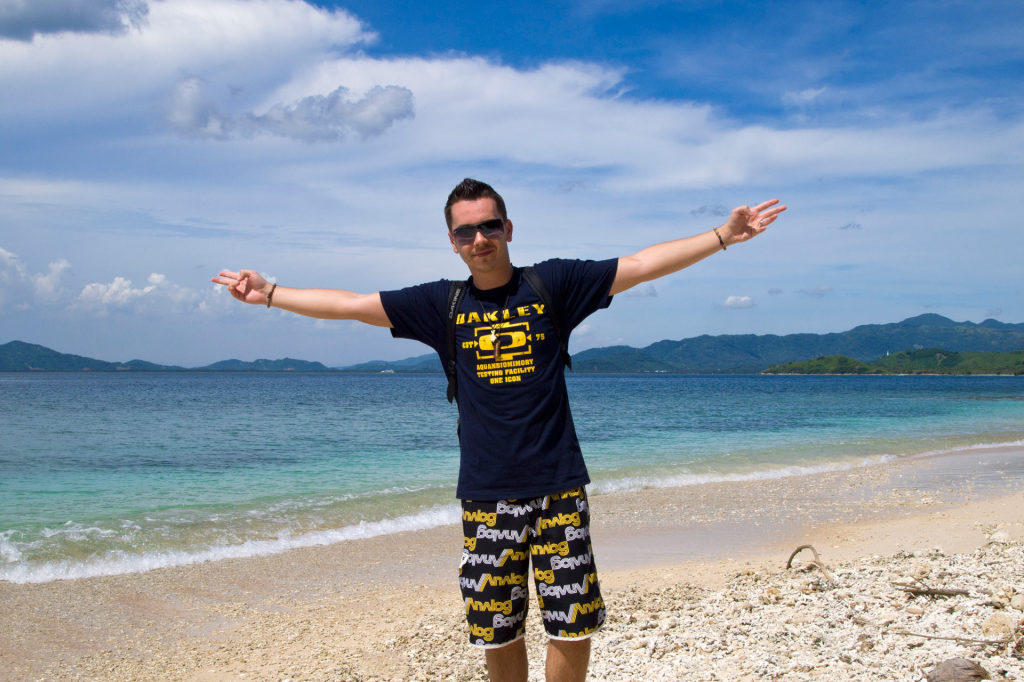 There are even more Gili Islands that you can reach by charter boat, like Gili Tangkong and Gili Sudak directly next to Gili Nanggu. Or further west there is Gili Gede, Gili Asahan and Gili Poh – and I wanna see ALL of them some day…
Plan your trip to Sekotong Lombok now
More hotel recommendations for Sekotong Lombok:
Popular routes to Lombok:
---
Have you been to Gili Nanggu? Would a day trip to Gili Nanggu be something for you? We look forward to your opinion in the comments.