Dieser Artikel ist auch verfügbar auf: Deutsch
Are you dreaming of traveling Down Under and experiencing the beauty of Australia up close? A trip with your own campervan offers the opportunity to get to know the country in a very special way. There are many reasons why a trip with a campervan through Australia can be an unforgettable experience.
Campervan Australia: the perfect way to discover the country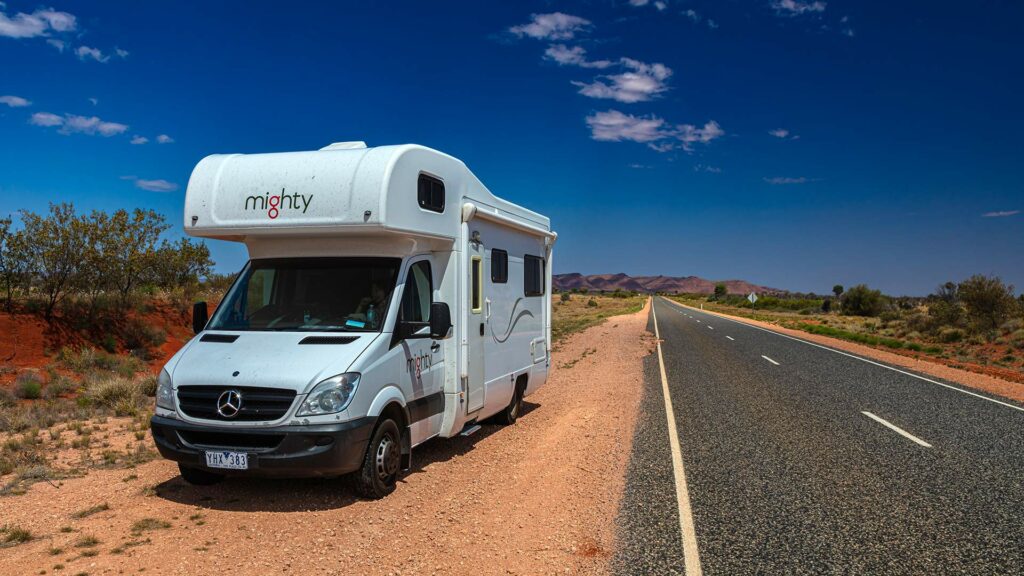 In this blog post, we present to you 9 reasons why you should take your next trip with a campervan.
---
1. Flexibility
With a campervan, you are completely independent and can stay overnight anytime and anywhere. You don't have to commit to fixed accommodations or travel plans and have the freedom to change direction spontaneously. Even if you make a plan, you can always change it and decide differently. Or you may like a place so much that you decide to stay longer.
Flexibility can be rewarded with a great view of the sea in the morning, for example, if you spontaneously found a good sleep or parking spot with your campervan in Australia. This way you can fully enjoy your freedom.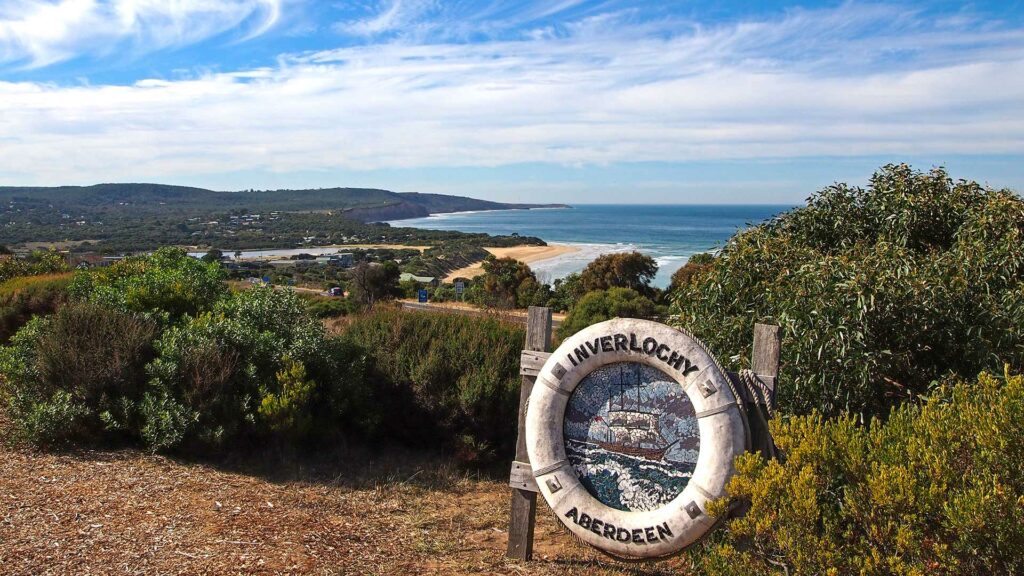 2. Cheaper costs
Traveling with your own campervan can be significantly cheaper in the long term than booking accommodations over and over again. The cost of purchasing a campervan in Australia is often lower than in Europe. Renting a campervan on site is usually also completely hassle-free (of course, always remember your international driver's license, which is necessary in Australia).
3. The perfect adventure
With a campervan, you can reach places that are not accessible to tourist buses and trains. You can venture onto remote roads and paths and experience the nature and wilderness of Australia up close.
One of the most famous roads in Australia that should be explored with a campervan is the Great Ocean Road. This 243 kilometer long route runs along the south coast of Victoria and offers breathtaking views of the ocean, coast and the famous stone circles of the Twelve Apostles. Along the route there are also many opportunities for outdoor activities such as hiking, fishing and surfing. The Great Ocean Road is definitely a highlight that you shouldn't miss when traveling by campervan through Australia. We were absolutely impressed!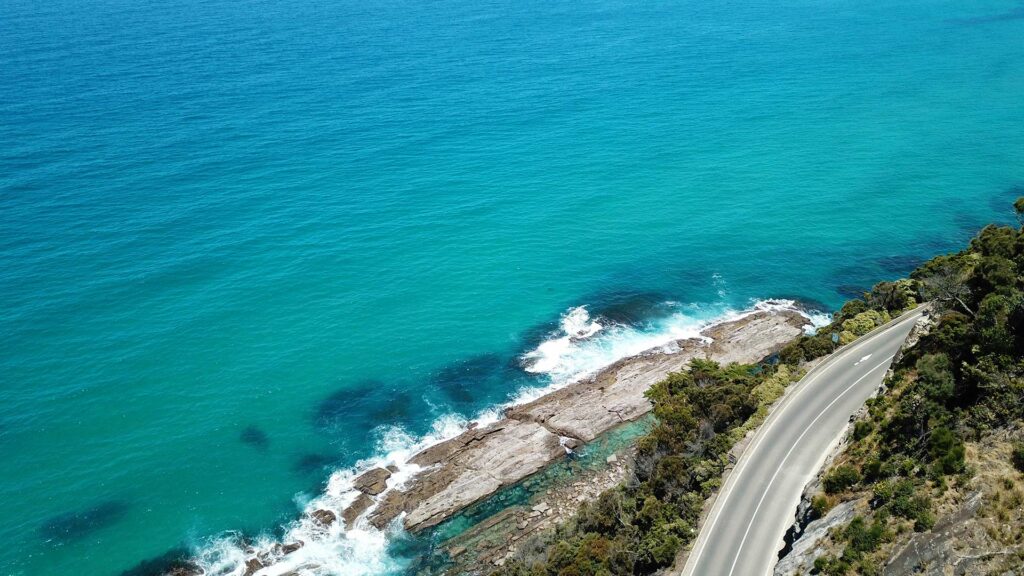 4. Unforgettable memories
A trip with a campervan is an unforgettable experience. You will collect memories that will stay forever in your heart. We ourselves have such great memories of the time in Australia and will definitely take a road trip through the country again someday. Next time maybe on the other side in Perth.
5. Community
If you are traveling with friends or family, living together in a campervan will bring the group closer together. You will build closer bonds and create unforgettable memories. Additionally, you will quickly meet like-minded people especially in countries like Australia.
6. Culinary experiences
With a fully equipped kitchen in the campervan, you can embark on a culinary journey and prepare Australian specialties yourself. But even if you don't prepare local dishes, you can just try to improve your cooking skills. As a self-catering, you will definitely learn something if you are not that good at cooking.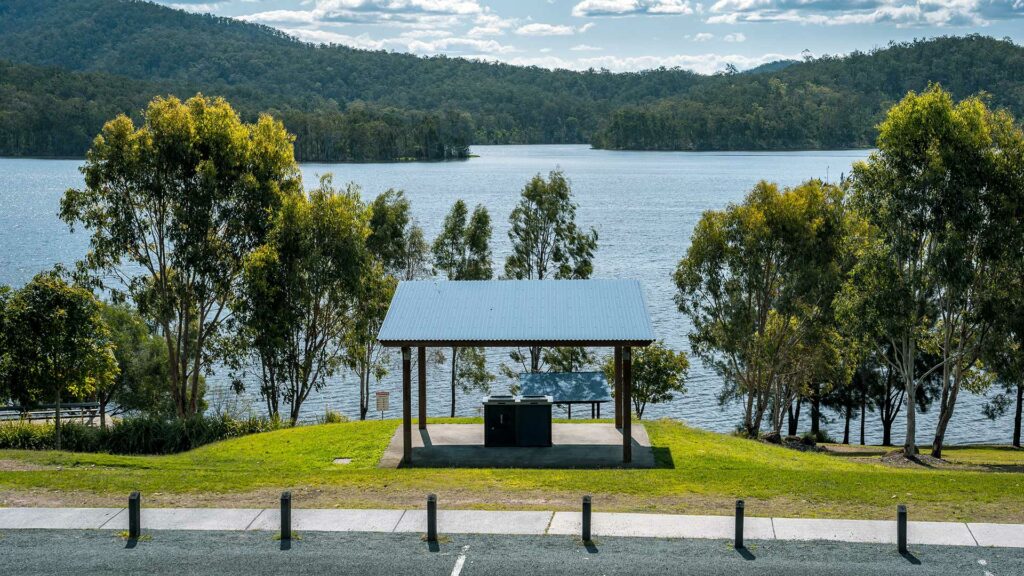 When you are traveling with a campervan in Australia, you will notice that there are small grills at many rest stops. We haven't noticed that in any other country yet. The grills are available to everyone and are operated with gas. Sometimes completely free, sometimes they are coin-operated. We have used it more often, especially in the morning to fry bacon and eggs or in the evening for one of the popular barbecues in Australia. You don't have to be a master in the kitchen to grill and you can still quickly and easily prepare something with your selected ingredients from the supermarket. It also saves some costs compared to eating out in a restaurant or similar.
7. Independence
With a campervan, you are your own boss. You determine your travel pace, route, and where you park your campervan yourself. You can enjoy the landscape in peace and make spontaneous decisions without being dependent on the schedule of others. This gives you the opportunity to plan your trip individually and make the experiences that are most important to you and that you have always dreamed of at home.
8. Experience nature in its untouched form
With a campervan, you can explore remote corners of the country that are inaccessible to most tourists. You will experience untouched beaches, forests and deserts, and witness the flora and fauna up close. You can also experience the wildlife in a completely different way than someone who only travels through cities and their surroundings.
On a road trip along the Great Ocean Road you can, for example, stop by the Kennett River on a whim. Here there is a small diner, but the highlight are the wild koalas. You can discover them in the trees and get up close and personal with them if they are not engaged in their favorite activity – sleeping.
This is just one example of an experience. There are thousands of others, like how you can experience the Ayers Rock in the Outback without tourists, or other nature highlights. A campervan trip in Australia gives you endless possibilities for that.
9. Cultural experiences
A campervan allows you to get to know the country and its inhabitants better. You will come into contact with locals and have the opportunity to learn about their culture and traditions. Especially the Australians are super nice and laid back – it's just fun to talk to them.
---
Overall, traveling through Australia in a campervan offers the perfect opportunity to discover the country in a flexible, independent and authentic way. You will have unforgettable experiences, rejuvenate in nature and have the chance to get to know the culture and people of the country. So what are you waiting for? Pack your bags and hit the road!
Have you ever had experience traveling through Australia in a campervan? What experiences did you have? Share your experiences and tips with us in the comments below!
Photos: Photo 1/post thumbnail (campervan): Holger Kleine/shutterstock.com – Photo 3 (Great Ocean Road): Kevin Nijland/shutterstock.com – Photo 4 (public barbecue): Alex Cimbal/shutterstock.com