Dieser Artikel ist auch verfügbar auf: Deutsch
There is a lot to see on Koh Samui, from beautiful temples to beaches. Also, Koh Samui's many markets are particularly popular with visitors. There is a market somewhere on the island almost every day.
Lamai Walking Street – a visit on Sunday
Lamai's market or walking street is one of the largest markets on Koh Samui and therefore attracts many visitors. Not only tourists, but also many locals. You can find out what there is to see, eat or buy on Lamai Walking Street here.
---
How to get to Koh Samui
Accommodation in Koh Samui – our hotel tip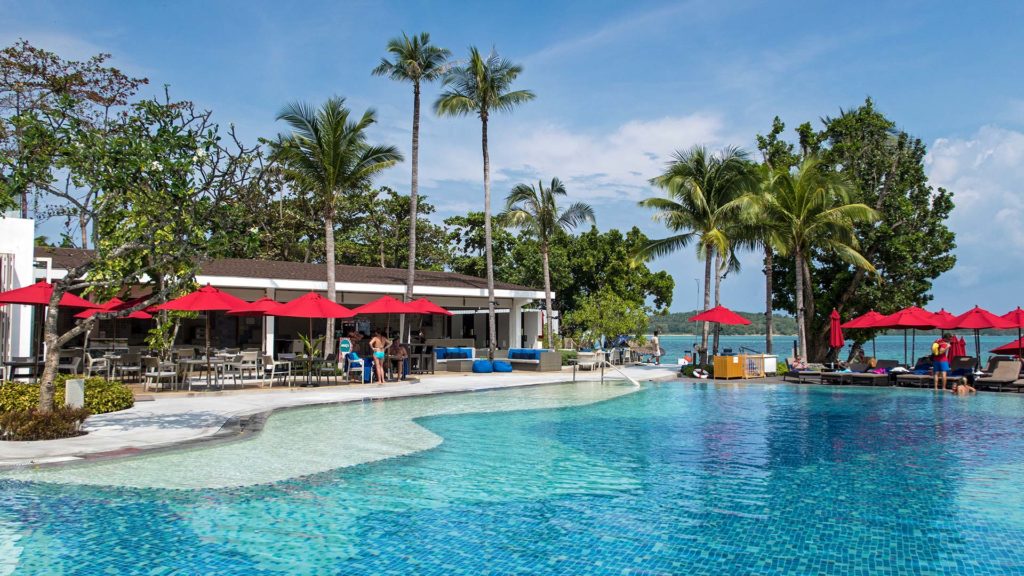 Koh Samui: Tours and tickets
---
Where can I find the Lamai Walking Street?
Every Sunday from 5.00 P.M. to 11.00 P.M. the Lamai Walking Street takes place along Haad Lamai Road. This is the road that runs through the town as Lamai Beach Road. The start is right on the large ring road of Samui, where you can also park your scooter. Sufficient parking spaces for scooters and cars are also available for a small fee of 10 or 40 baht.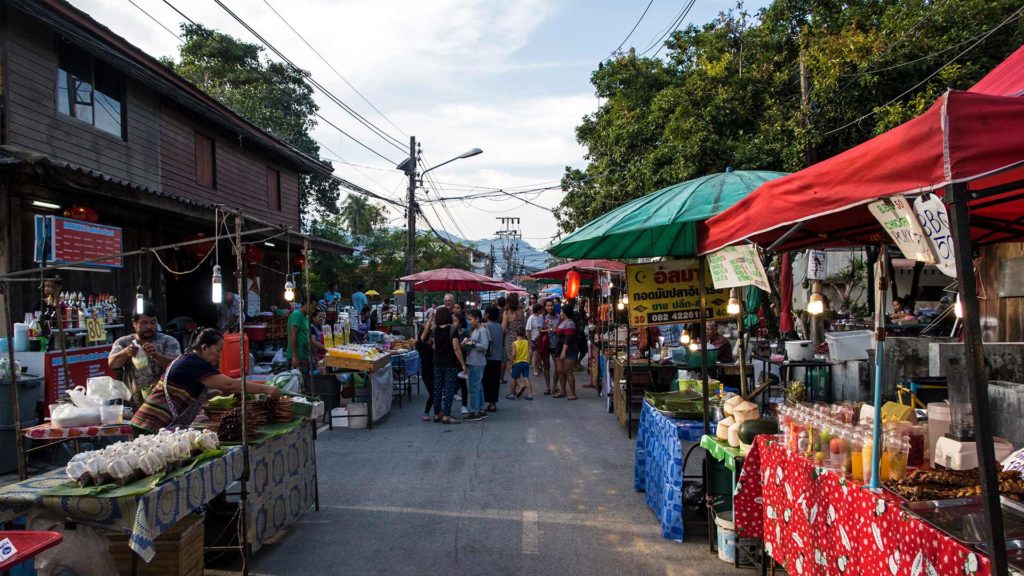 What can you buy on Lamai Walking Street?
Just everything. Of course, that's a bit exaggerated, but it's almost true. The Lamai Walking Street consists of countless stalls and the Haad Lamai Road mainly awaits visitors with clothing, souvenirs, accessories, tech, and many other things.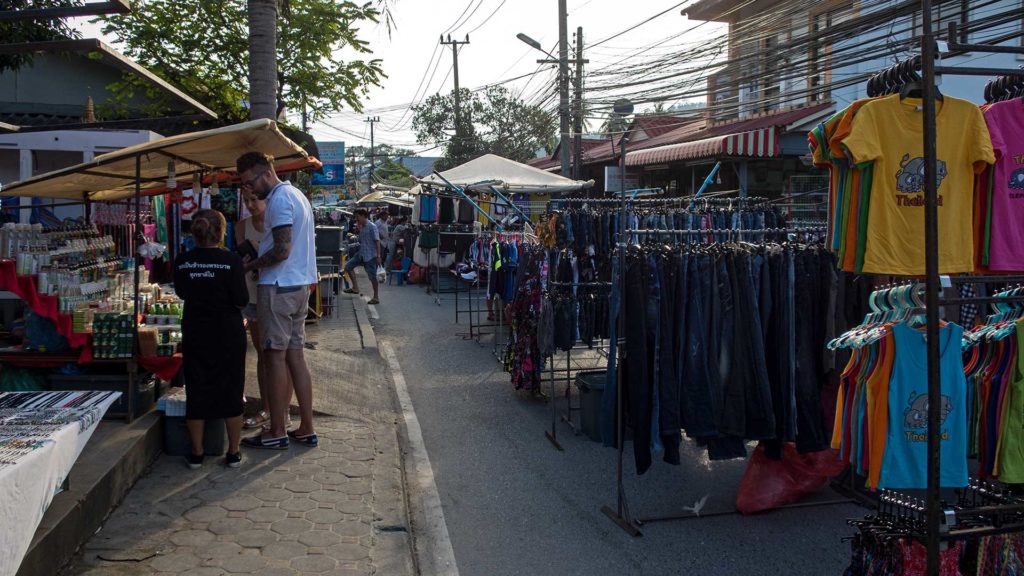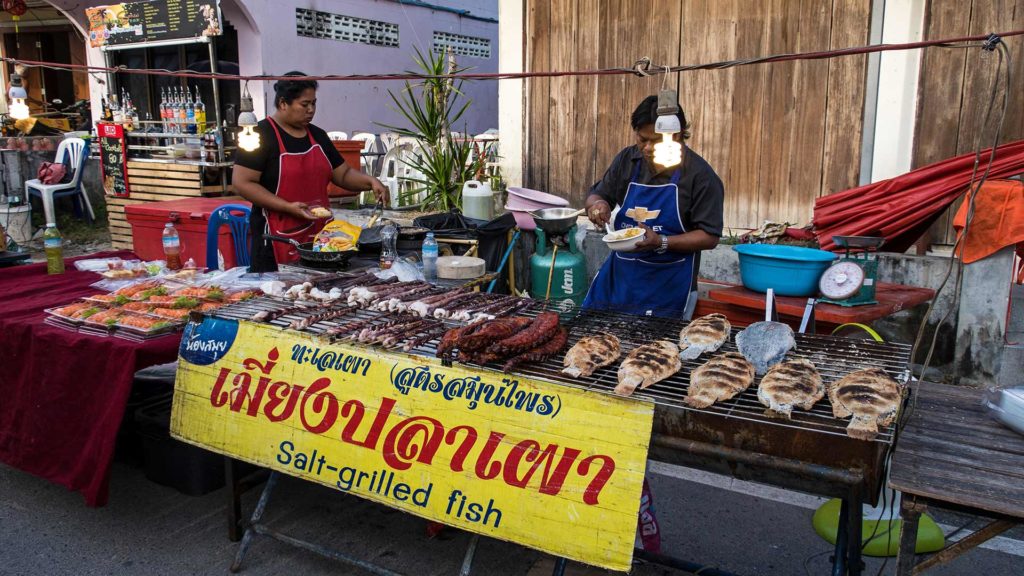 The parallel street mainly offers stands dedicated to Thai cuisine, but there are also various other delicacies here. From German sausages, kebabs, Paninis, grilled fish to satay skewers, but also Pad Thai, fried insects, glass noodle salads – you can enjoy yourself here on the market and try many things.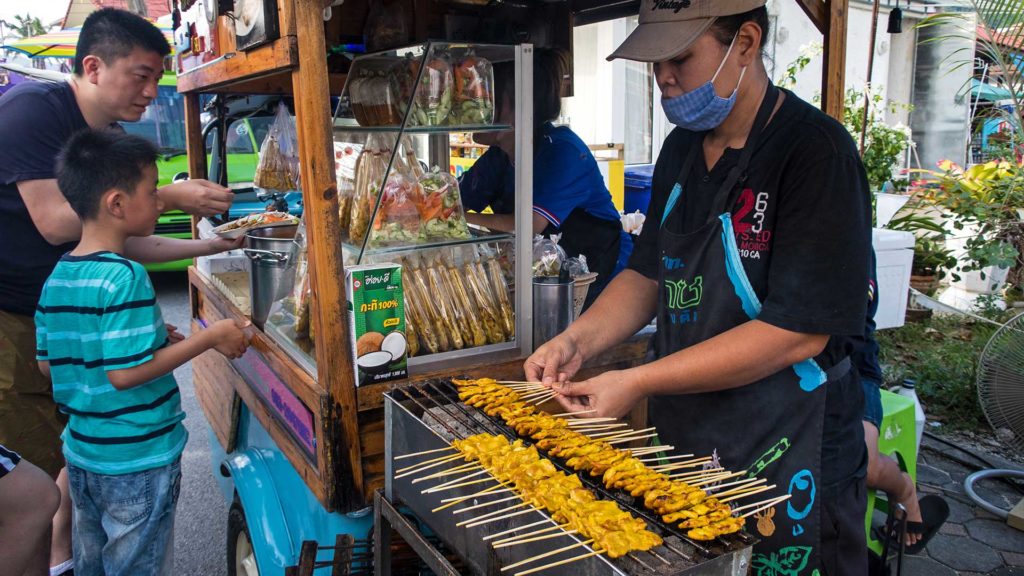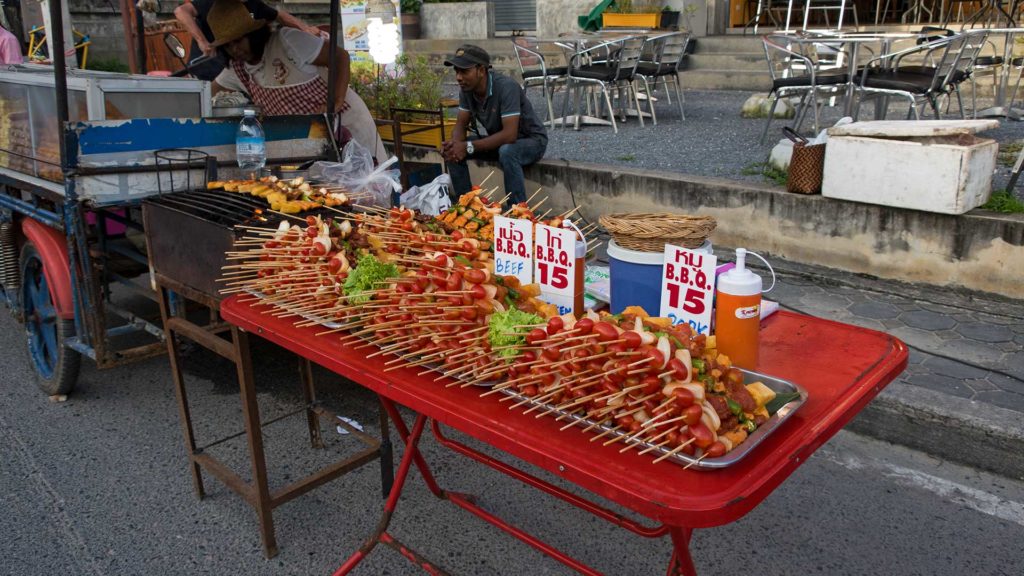 Furthermore, there are also some restaurants, bars or the mobile cocktail stands with cheap and delicious drinks. You probably shouldn't eat elsewhere beforehand, but save your appetite a little bit if you want to visit this market.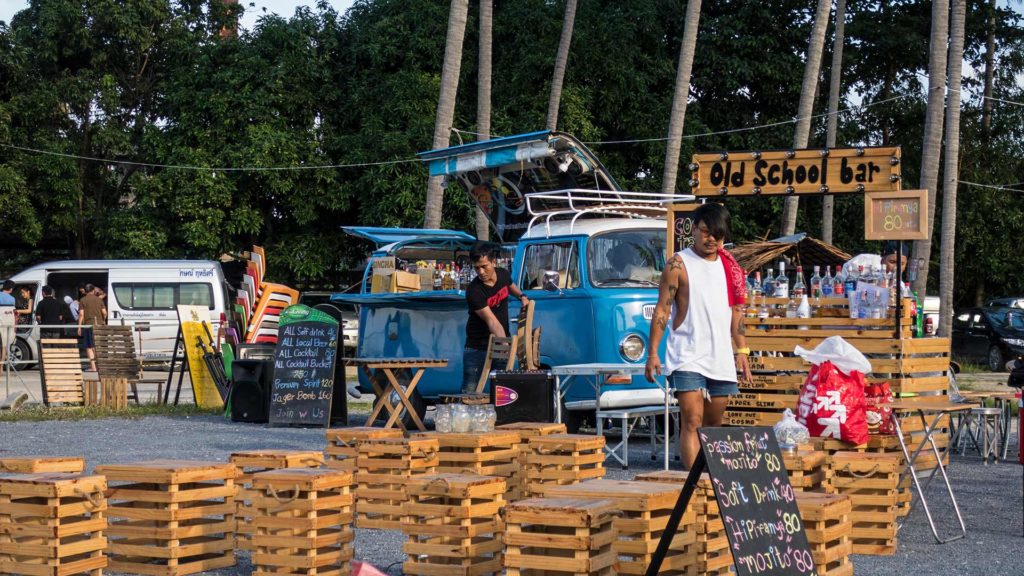 Unfortunately, there isn't too much seating on Lamai Walking Street. That means you either eat while walking or take the food with you as take away. Then you can eat it at your hotel or you can settle down at one of the mobile cocktail bars, order a drink and then eat the food right there at the tables.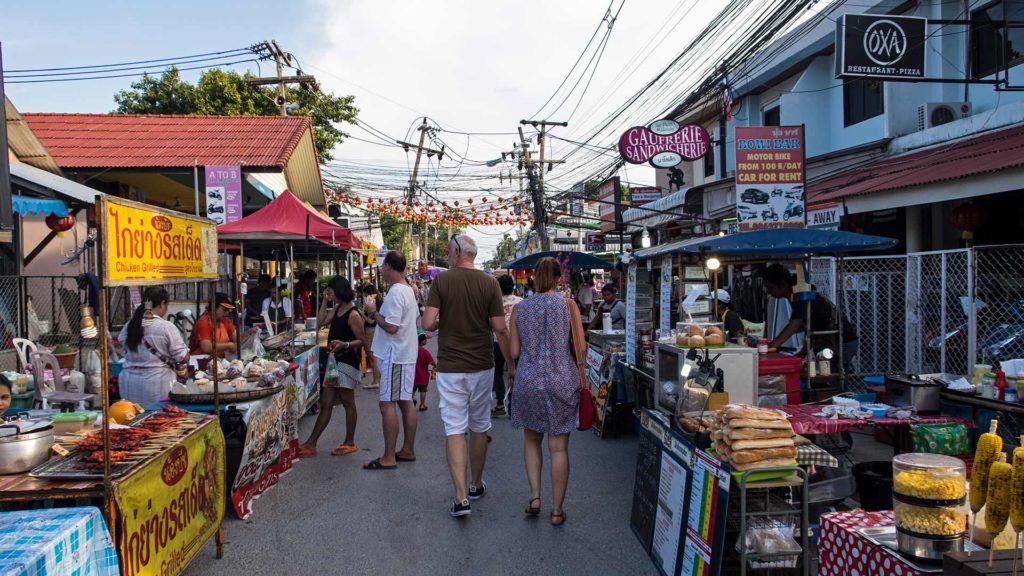 What you should keep in mind on Lamai Walking Street
Finally, of course, we have to mention that when buying something on Lamai Walking Street you should always haggle (this applies to all markets in Southeast Asia). You can find tips on this in our article "How to make the perfect deal: tips for bargaining in Asia".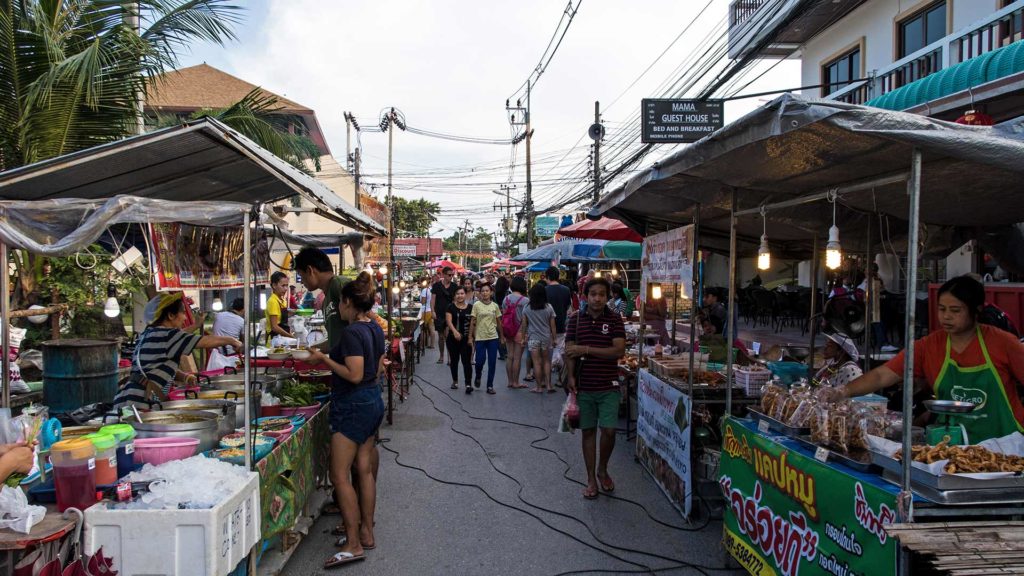 However, you should never bargain for food, which is not really necessary with the already low prices. If you pay attention to this, you will get along really well on Lamai Walking Street and treat yourself to countless delicacies, as well as taking home a good bargain or two as a souvenir.
Plan your trip to Koh Samui now
More hotel recommendations for Koh Samui:
Popular routes to Koh Samui:
---
Have you already visited Lamai Walking Street? How did you like it there?