Dieser Artikel ist auch verfügbar auf: Deutsch
For those who wanna eat like Thai people on Koh Samui (eating fried rice with chicken in a random average restaurant in the Chaweng Road doesn't count!), we absolutely recommend the Thai buffet BBQ in Chaweng. All you can eat for 139 Baht (ca. € 3,50) – that's unbeatable and a great experience!
Moo Kata – an all you can eat Thai BBQ on Koh Samui
Update: The BBQ buffet now costs 299 baht including one water per person.
---
From the Chaweng Road you can reach the restaurant preferably with one of the share taxis ("Songthaew") for about 50 Baht per person (see map below). Of course a normal taxi is possible as well, but most probably it will be more expensive. The drivers know the place, alternatively you can tell them to bring you to the "Ice Bar" since it's pretty close. Going with a motorbike is also not a problem, you can park directly in front of the restaurant.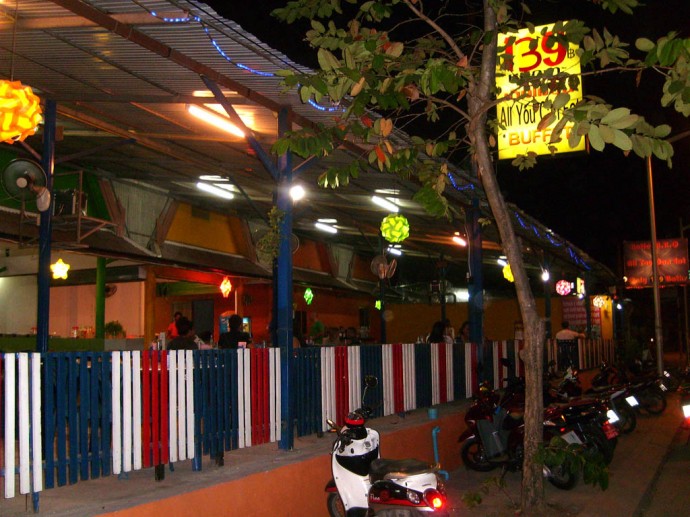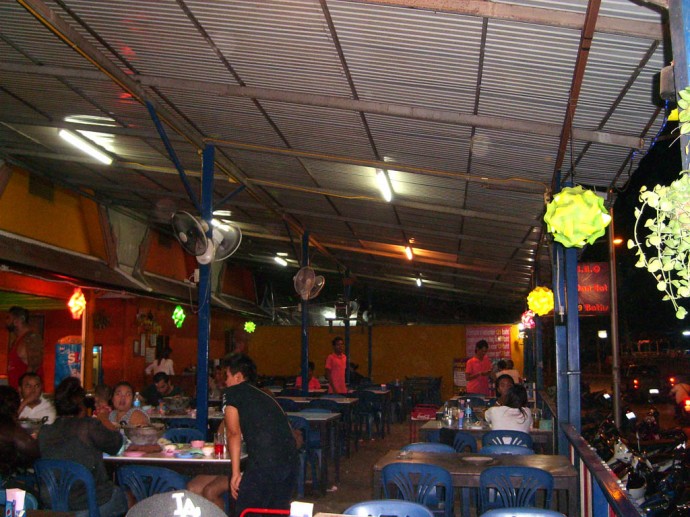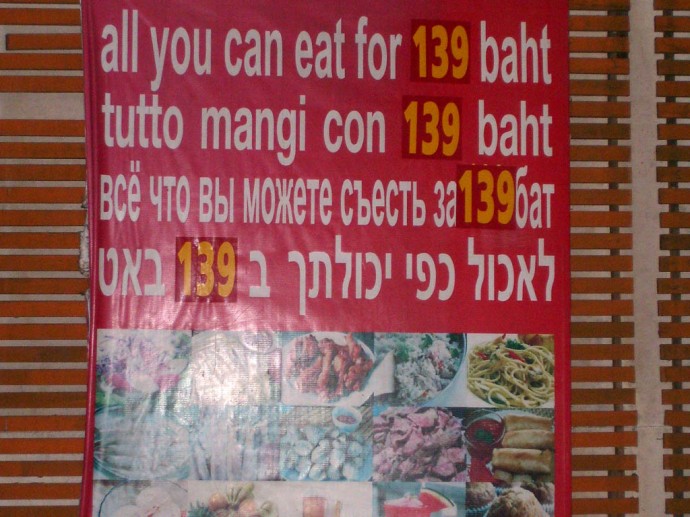 After choosing a table it starts immediately. They put something like a mix of a pot and a pan with charcoal below it on the table ("Moo Ka Ta") and after that you can help yourself at the buffet.
They have everything you can imagine: beef, pork, chicken, fish, seafood, liver, bacon, salad, vegetables, seaweed, rice and much more. And of course some real spicy chili sauces! A dessert with fruits, ice, cakes and cookies is also available.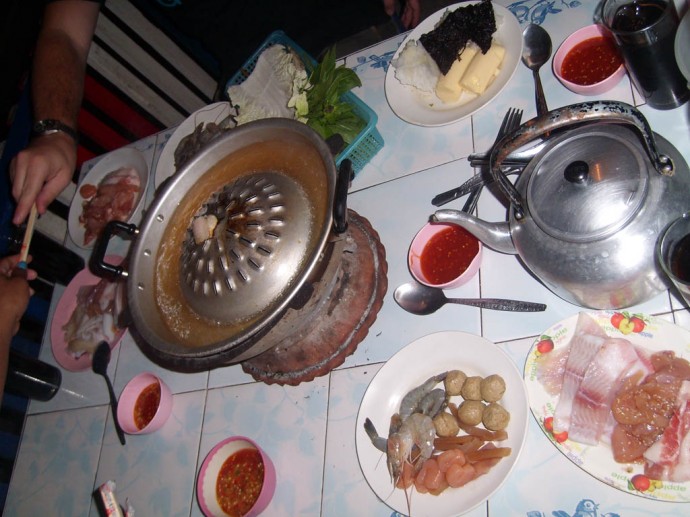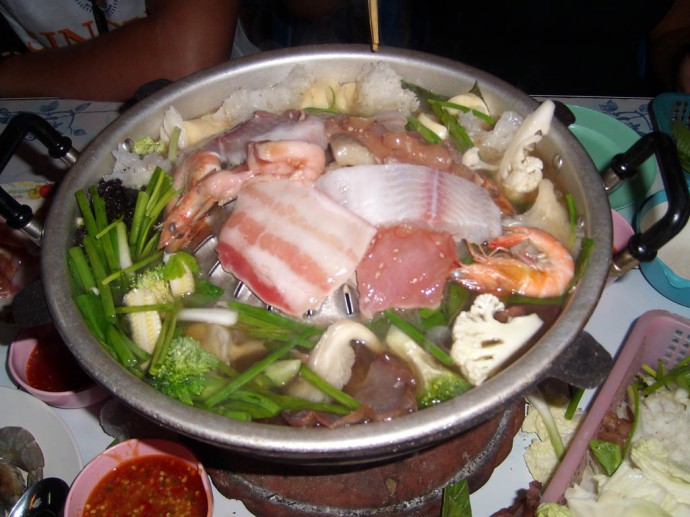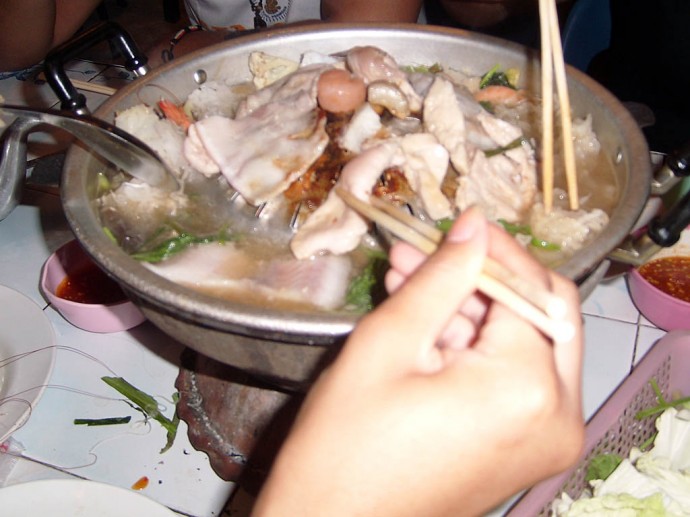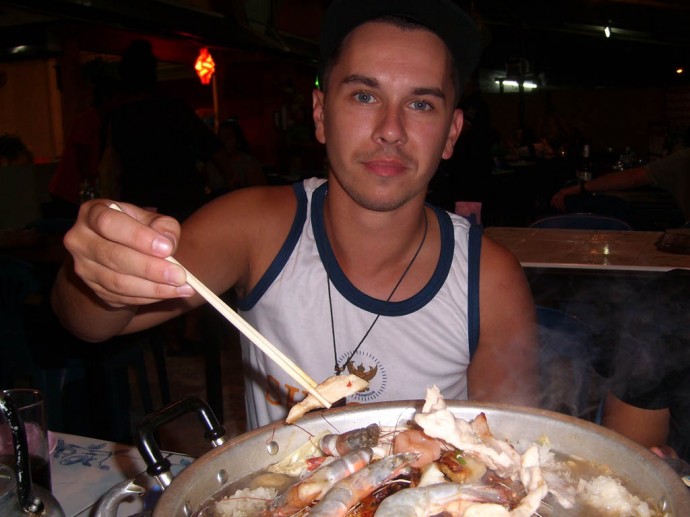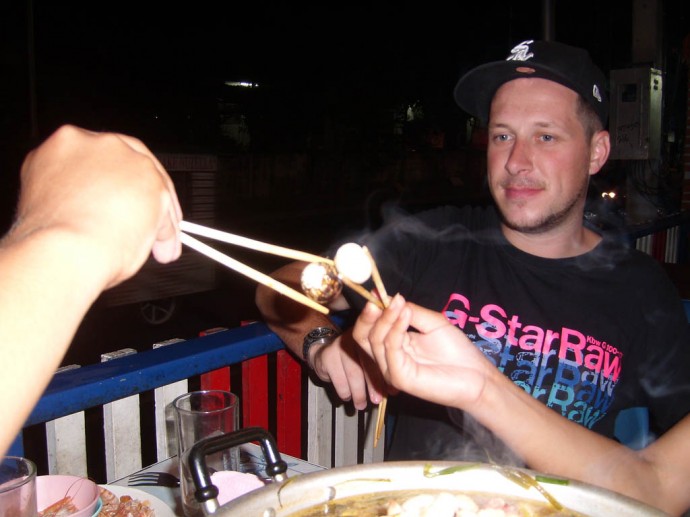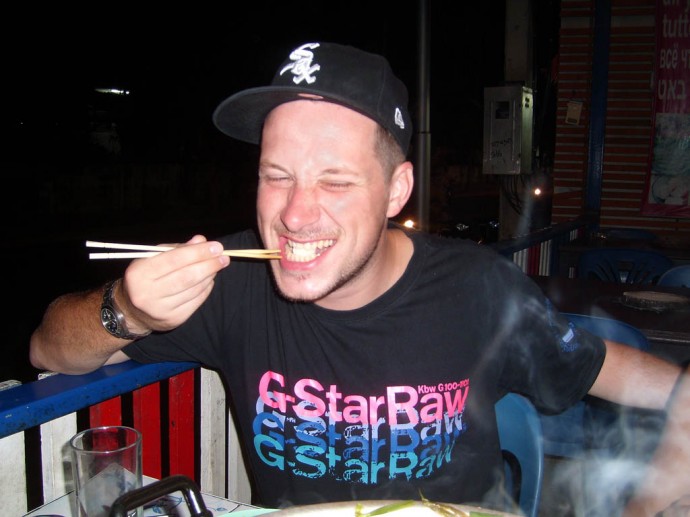 However, drinks and ice cubes have to be paid separately. But it's still a great insider tip if you wanna eat good and cheaply here. Simply just like the Thais!